How can something so small create such a big stir??
PurseBop is here to investigate, and she quite literally had to pull out her magnifying glass for this one.
We've seen tiny bags explode across the handbag industry this year. Designers have gone from mini, micro, to even nano to satisfy the craving for all things small. In keeping with the mini fascination, Hermes fashionistas are seeking to downsize their B's and K's as well. While Hermes has never officially advertised any of their bags as "mini" sized, the brand has items that extend far down into the tiny range like the Birkin 25 cm (B25), Kelly 25 cm (K25), and Kelly 20 cm (K20). In recent months, the B25, K25, and K20 have seemed to almost double in visibility and desirability.
My own interest in minis was peaked when I saw noted IG fashionista @chiaraferragni, who I've followed for handbag inspiration since I first saw her sporting the Chanel Lego years ago, feature them prominently over the past few weeks.
Let's thoroughly explore the mini phenomenon…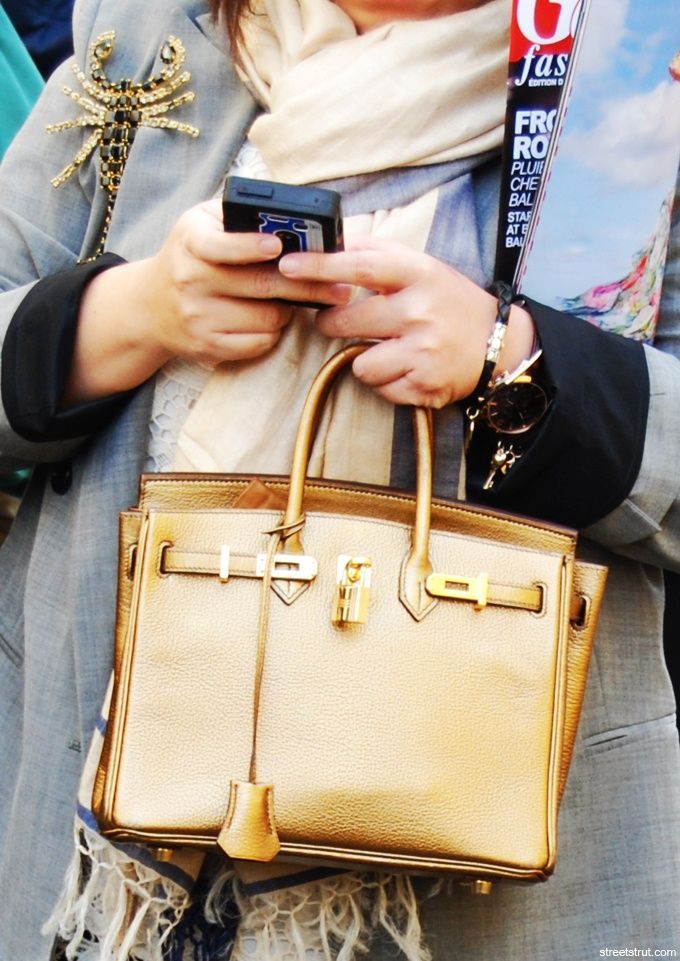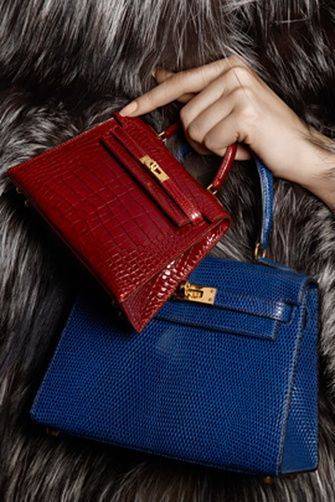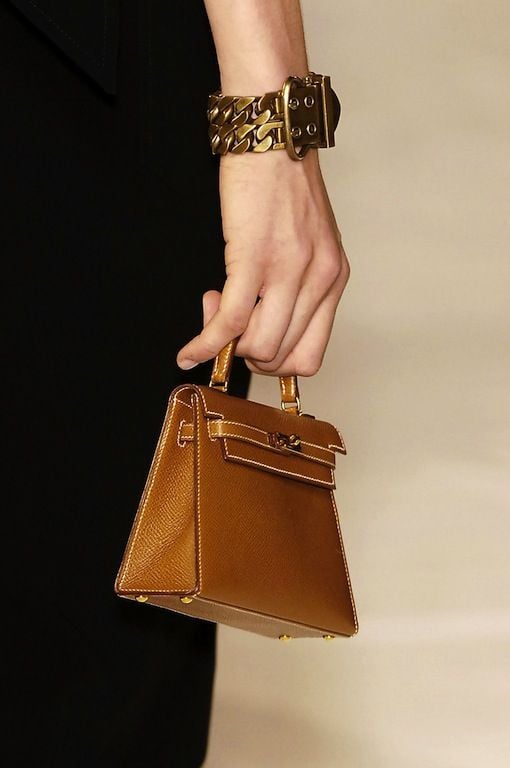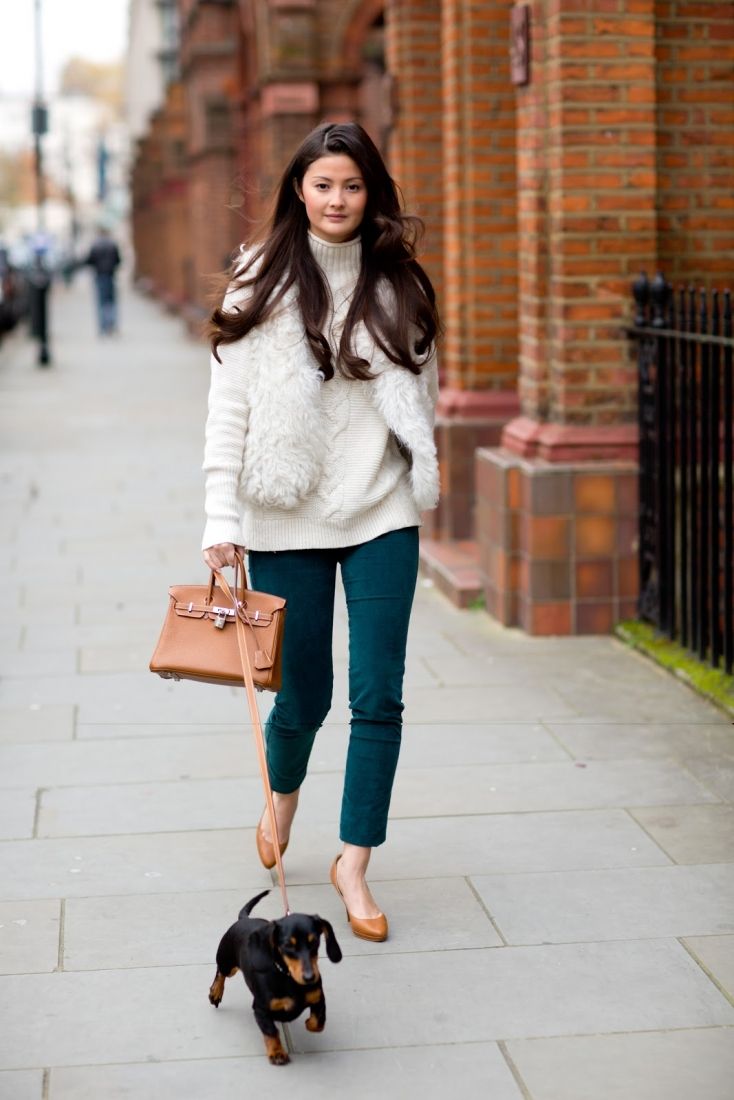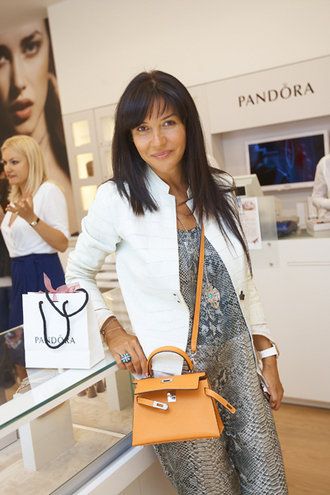 Why mini? The answer may seem apparent – mini sized things are adorable! But, the new-founded interest in H minis is a lot more nuanced and practical than one might think.
Here's PurseBop's speculation:
Reason #1: Hermes is No Exception
Don't get too offended by that statement yet! Yes, Hermes dominates in the Holy Grail Bag realm and will always remain unparalleled in exclusivity. But, they too have fallen victim to the tiny trend. While Hermes hasn't changed their strategy by officially introducing smaller bags, mini is indeed the name of the game right now. Chanel and Louis Vuitton, two of the other most influential forces in the handbag world, have created a lot of hype with their mini campaigns. Chanel has 3 mini classic flap bag sizes in addition to their standard options. Louis Vuitton has introduced mini sizes in several of their newer bags like the Dora tote and the Alma bag, and has even created a whole Nano collection for all their iconic handbags. Consumers are already in the mini mindset and are applying it to Hermes.
Reason #2: The Bandwagon Effect – Love at First Sight
So, Hermes as a brand hasn't changed much, but the demand and desirability for smaller bags has skyrocketed. Celebrities, fashion icons, and IG fashionistas are partly responsible for this shift. Small bags have saturated advertisements and social media. It's hard to get the image of an adorable, dainty handbag out of your head- the obsession quickly takes over! Seeing a B25 or micro K20  is even more captivating since Birkins and Kellys are so iconic already. There's simply a lust to get your hands on one after the first sighting.
Reason #3: Purpose and Versatility
But it's not all just a popularity issue. Mini bags add a distinct charm to your look. Smaller B and K sizes are can be appropriate for more formal occasions, but also don't look out of place with an everyday outfit. Smaller bags are a result of a recent "minimalist" shift in attitudes. With your phone, you already have the world at the tip of your fingertips, so having a huge bag of items can be a turn off for some. Looking weighed down by excessive stuff can work against a sleek aesthetic.
Needle in a Haystack: Rare and Unattainable
Getting your hands on an elusive B or K is already hard enough. But finding a tiny one  can be nearly impossible due to very limited availability. Small Kelly's such as the K20 or K25 are most easily found vintage. As for the Birkin, the B25 is just rare in general depending on region. It is more commonly available in Asia, but is quickly gaining status in other parts of the world. After conversations with Hermes insiders and aficionados, the B25 size gained popularity among Asian women partly because it doesn't overwhelm small statures. But when it comes to buying bags now, it's less about personal fit and more about personal style.
The B25, K25, or K20 are highly coveted across the board, but are mostly only offered to elite Hermes customers.
Hermes Mini Rise to Fame - Celebrity Endorsement
Hermes minis have especially taken off with the aid of big name endorsers. Pretty much every member of the Kardashian Klan is an avid mini lover. Kris Jenner and Kylie Jenner have been frequently spotted with their B25's. Naomi Campbell, super model and undeniable bag connoisseur, has also taken a liking to the tiny B. But, it isn't just the big names. There's been a very visible statement of support among more pedestrian fashionistas for H minis, and the momentum only keeps building.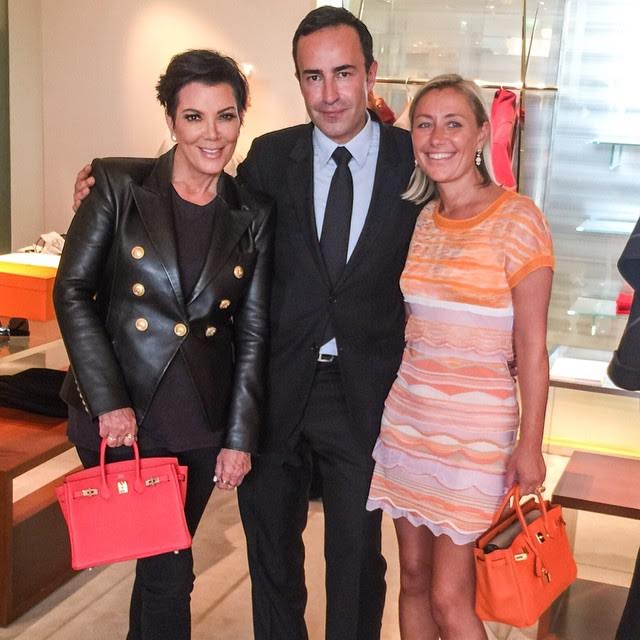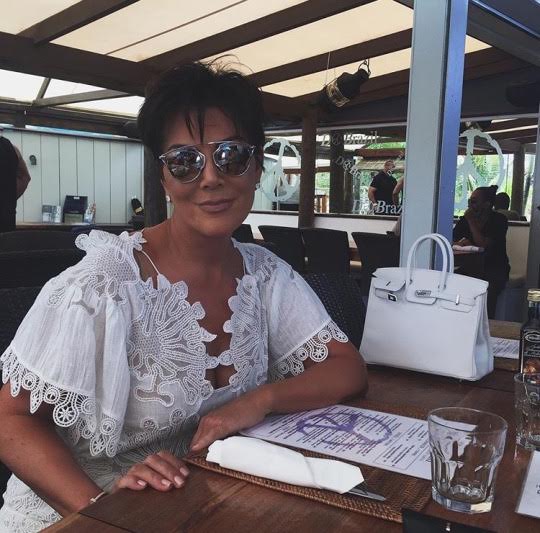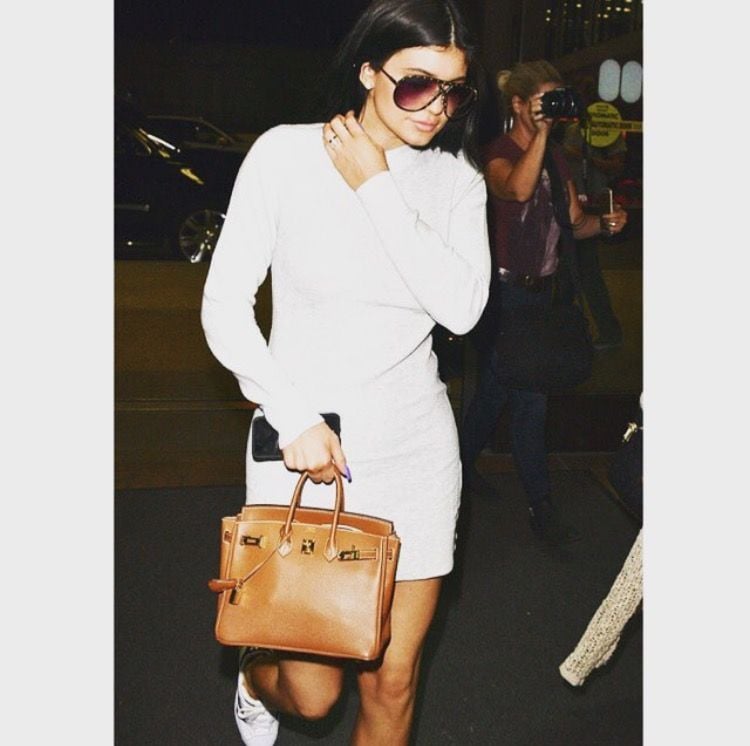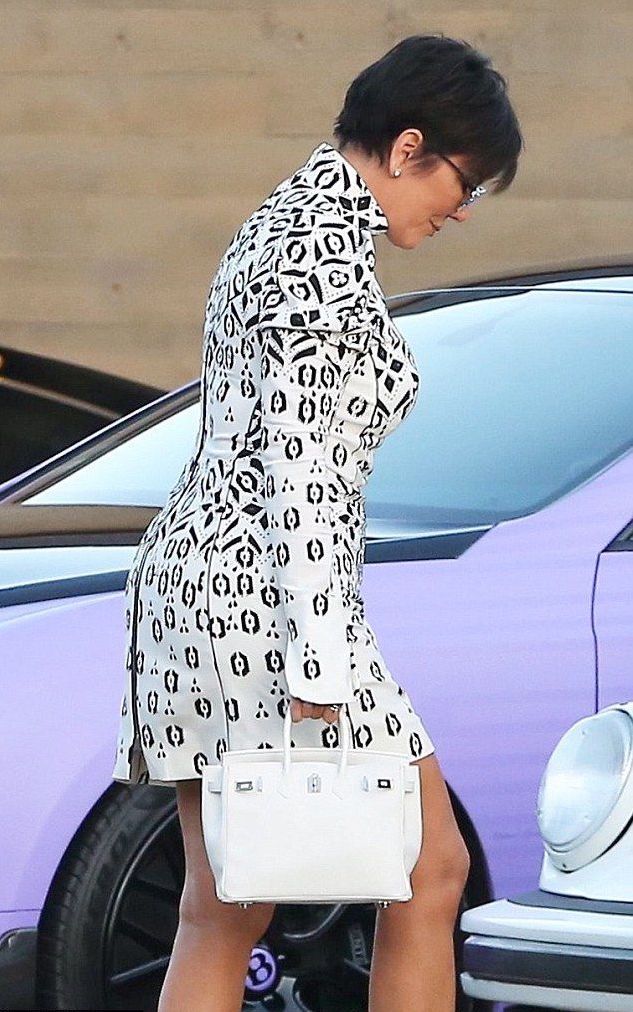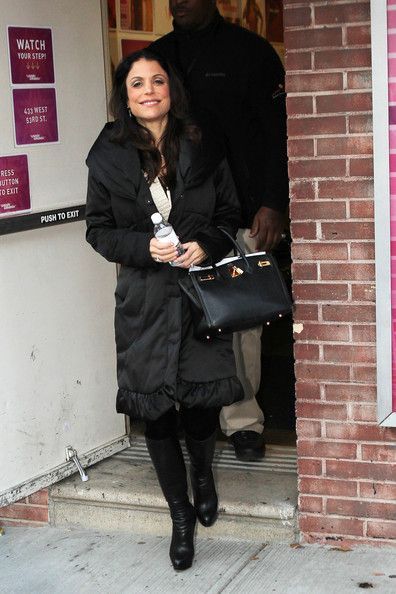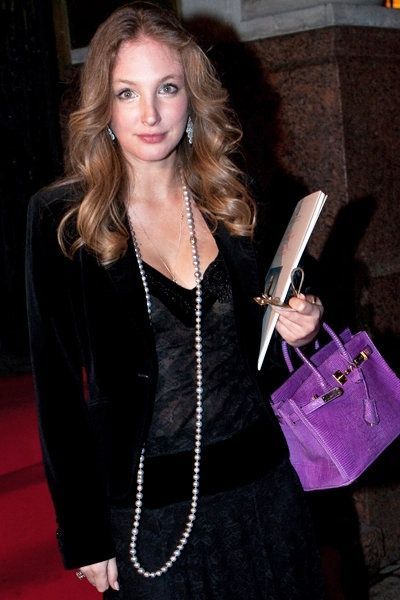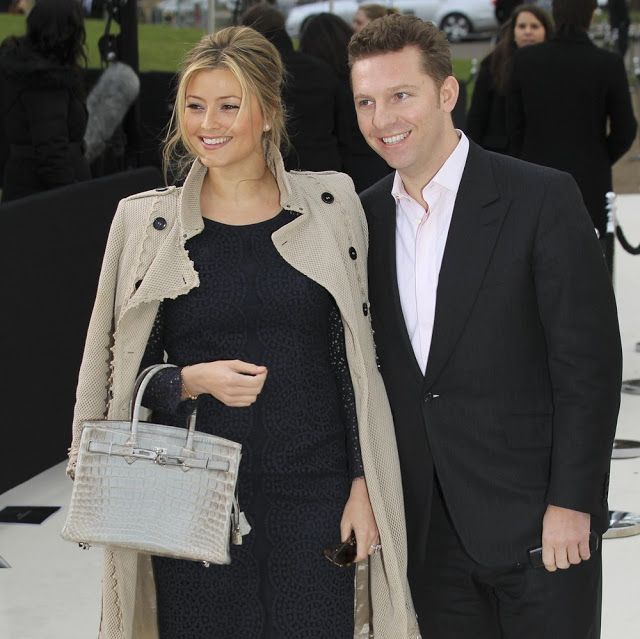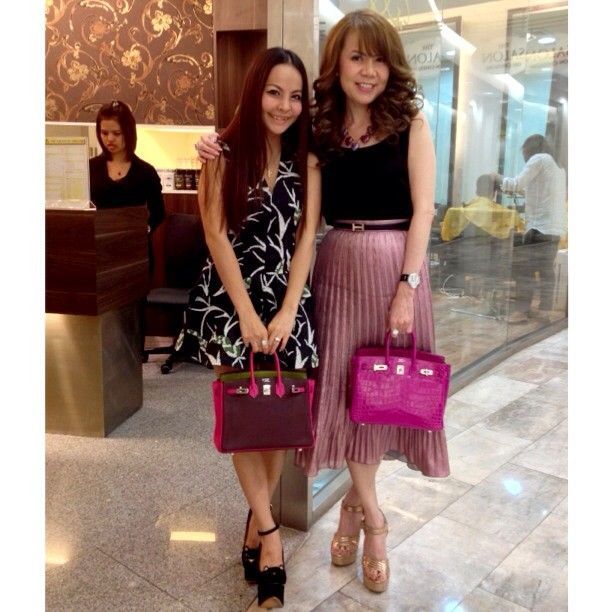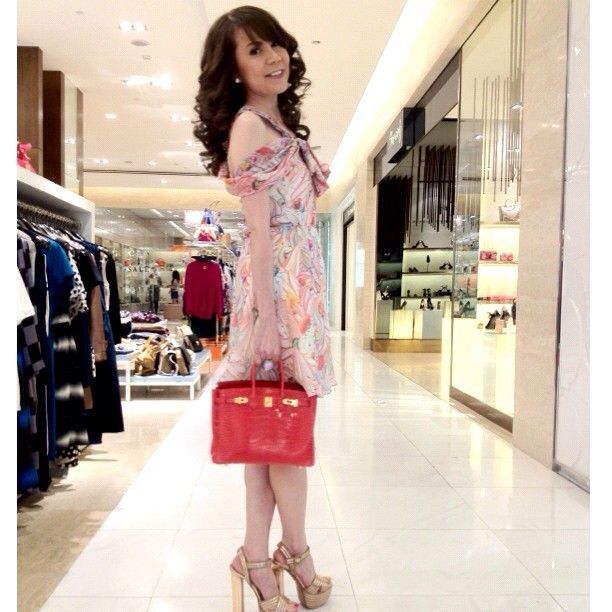 It's official, I have gone crazy… but this time it's #PurseBopsGoneMiniCrazy. I want to see all those hidden mini Hermes gems! Hashtag your @purseboppicks shots #PurseBopsGoneMiniCrazy and watch the gallery grow!