As the modern day experts of the modern day internet language, it comes as no surprise that a picture from the Jenner/Kardashian clan has once again gone viral and become a hot topic of conversation. This time the spotlight is on the well-loved matriarch, Kris Jenner,  who was featured in an Instagram where she appears to have a radical new blond hairdo.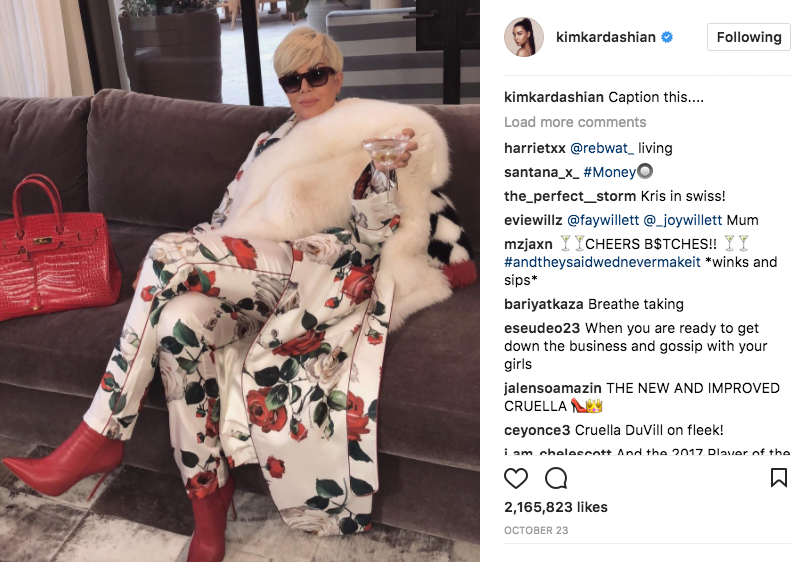 While the Internet obviously went wild over the possible change in hair color (it turned out to be a wig), the trained eyes of the purse community zoomed in on the magnificent exotic red Birkin next to Jenner (Read: Kardashian Envy: Exotic Hermès Birkin Club, Kris Jenner is Birkin GOALS, Celebrity Style: The Exotic Hermes Birkin Club).
Kris Jenner's Hermès collection is one of the most enviable in the world and we couldn't help but try to dig up a little more information on this enticing Red Lady. How long has Jenner had her? What are the details on her make and model? How often does Jenner wear her?
A Crown Jewel of Jenner's Extensive Collection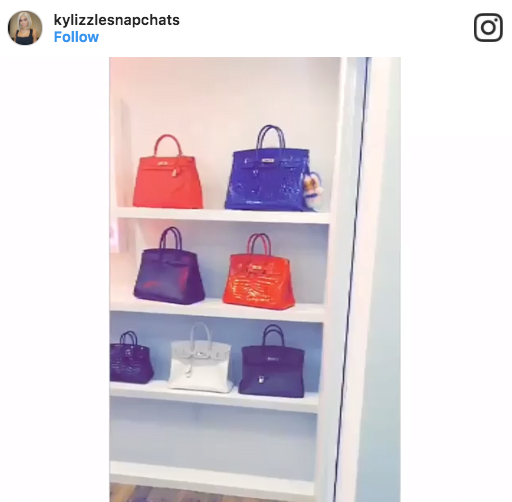 In August of last year, Kylie Jenner documented helping her mother load her Birkin and Kelly collection into her new closet. In the first shot, the red crocodile Birkin can clearly be seen on the second shelf from the top. Given the size comparisons, and the Instagram picture, we would guess that the bag is a Birkin 35. From some online research we've also determined that it's in the Braise color.
A Kris Jenner Favorite