By Maura Carlin, Managing Editor
I have a friend . . . Isn't that always the way the story begins? But in this case, it is so. I have a friend with a dilemma about choosing a Chanel flap top handle bag. Clearly, this is a case for our PurseBop community. Help me help her decide.
My friend (really, it is a friend and not me) wants a flap with both a handle and a strap that ideally can be worn cross body as well as on the shoulder. She owns classic flaps so the handle is the differentiating feature. As this purchase is a "want" and not a "need," she has some flexibility on color and size.
Chanel has a few options that could fit the bill – including the Trendy, Coco Handle and even a handled Boy. My friend has narrowed it to two that she has located in store. The bags are quite similar but also different . . . especially when it comes to price.
Let's look at the competitors:
Bag #1 is a beautiful bright navy blue lambskin chevron with gold hardware top handle flap bag. Wow, that's a lot of words. The top handle is dark python and the shoulder strap is removable. The bag itself has square/rectangular shape with structured edges. The bag resembles the Trendy but doesn't have the metal plate at the top. Despite much research, we don't know the style name of this one (and please let us know if you do). It's a bit ladylike and demure, which in this case is not exactly the vibe my pal desires. But that blue set her heart afire. It is $5600. That price makes her a bit blue.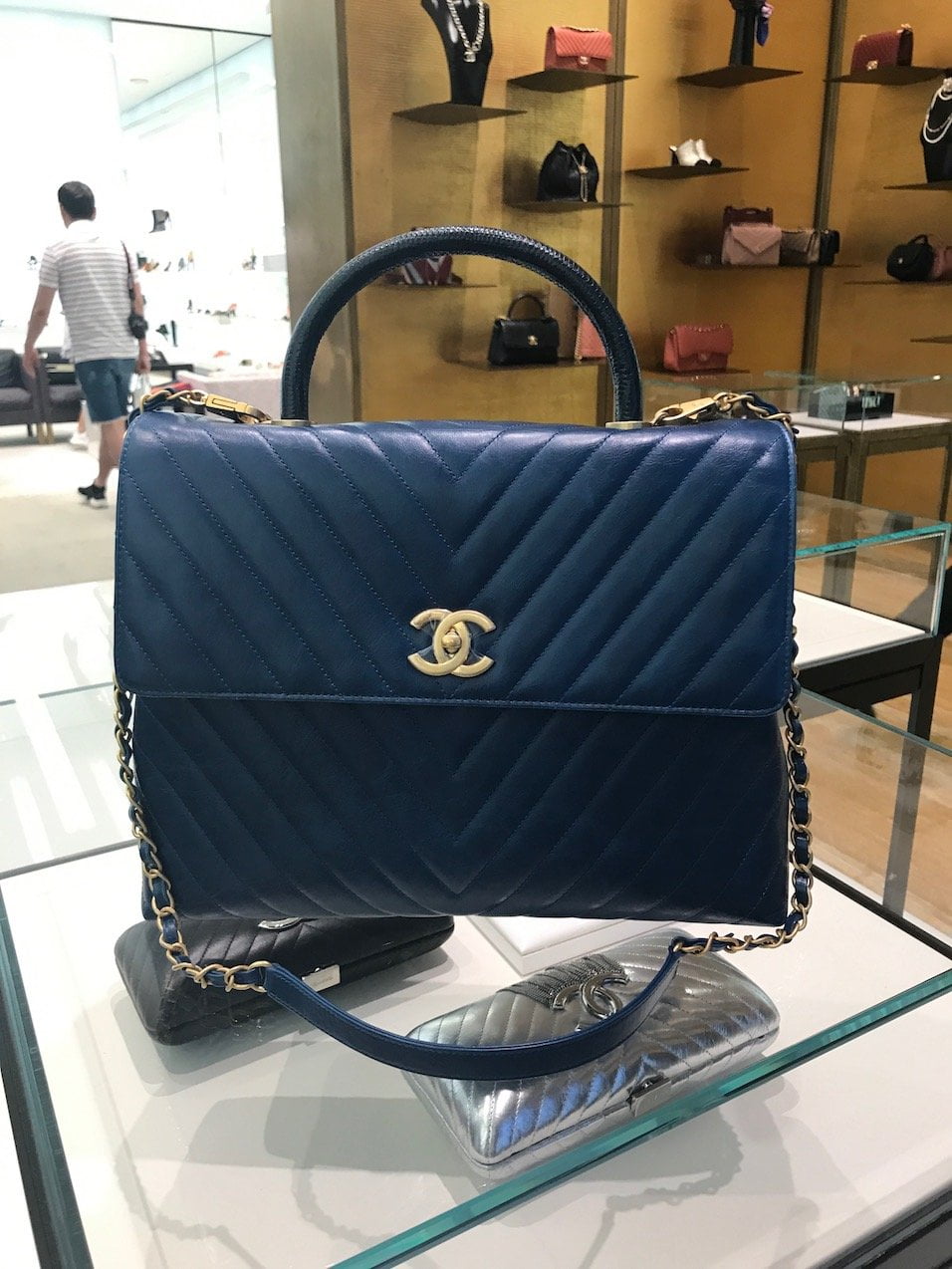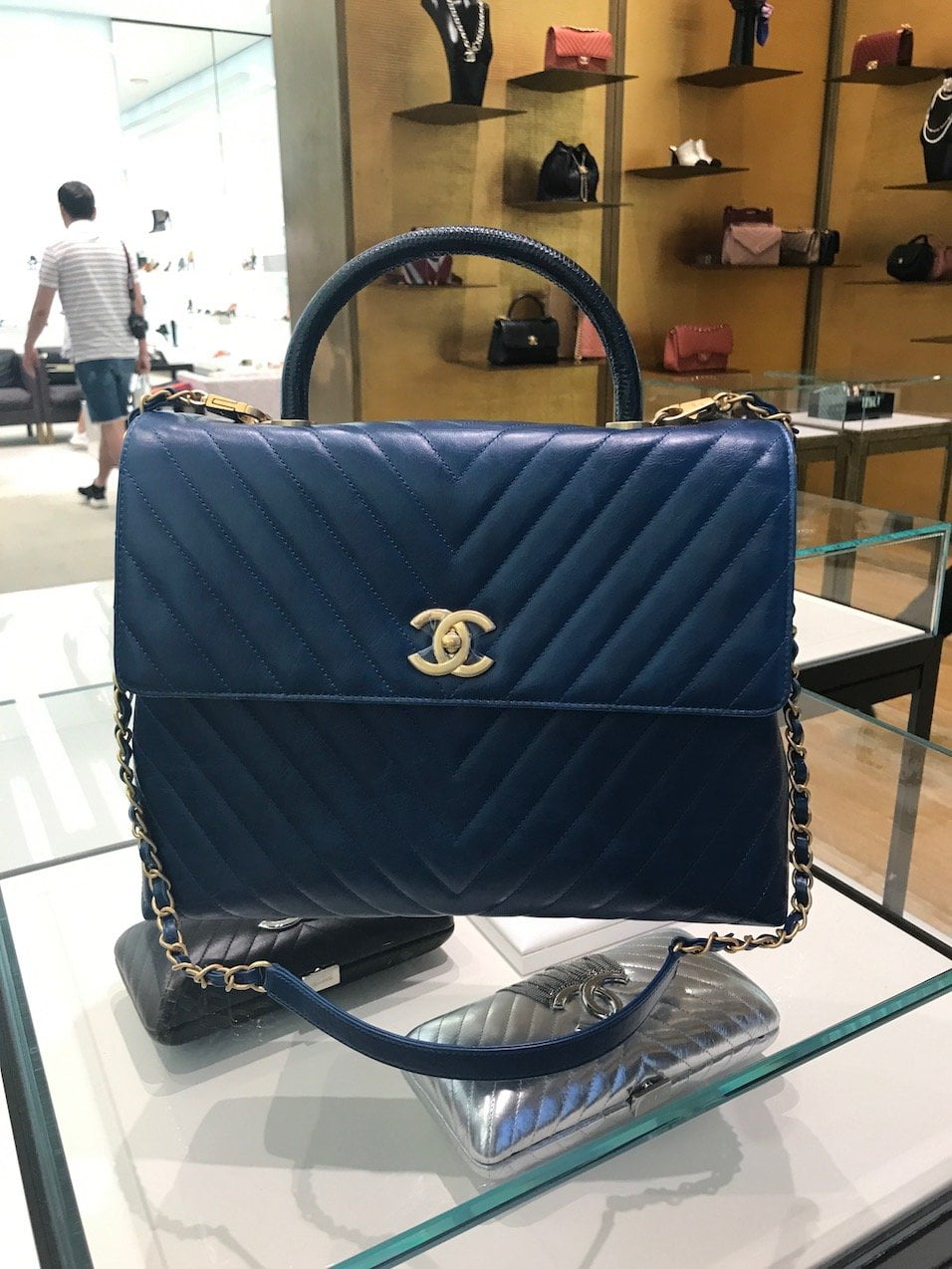 Bag #2 is a large black Coco Handle in calfskin quilted leather with ruthenium hardware. With the slightly slouchy trapezoidal shape, the bag ironically is edgier. This particular version has the contrasting red/maroon python top handle, however the strap is not removable. It is spacious, classic enough and definitely functional. This option is more casual and tough, which my friend prefers. But black isn't blue – and certainly not "that" blue.
Bag #2 is also a lot less expensive at $4000.  My first question was how did you find that bag for $4k – as we've written before Coco Handle prices have skyrocketed and that bag is much closer to $5K.  Well, apparently it's from a prior season and has not been marked up.  In other words, she found a unicorn!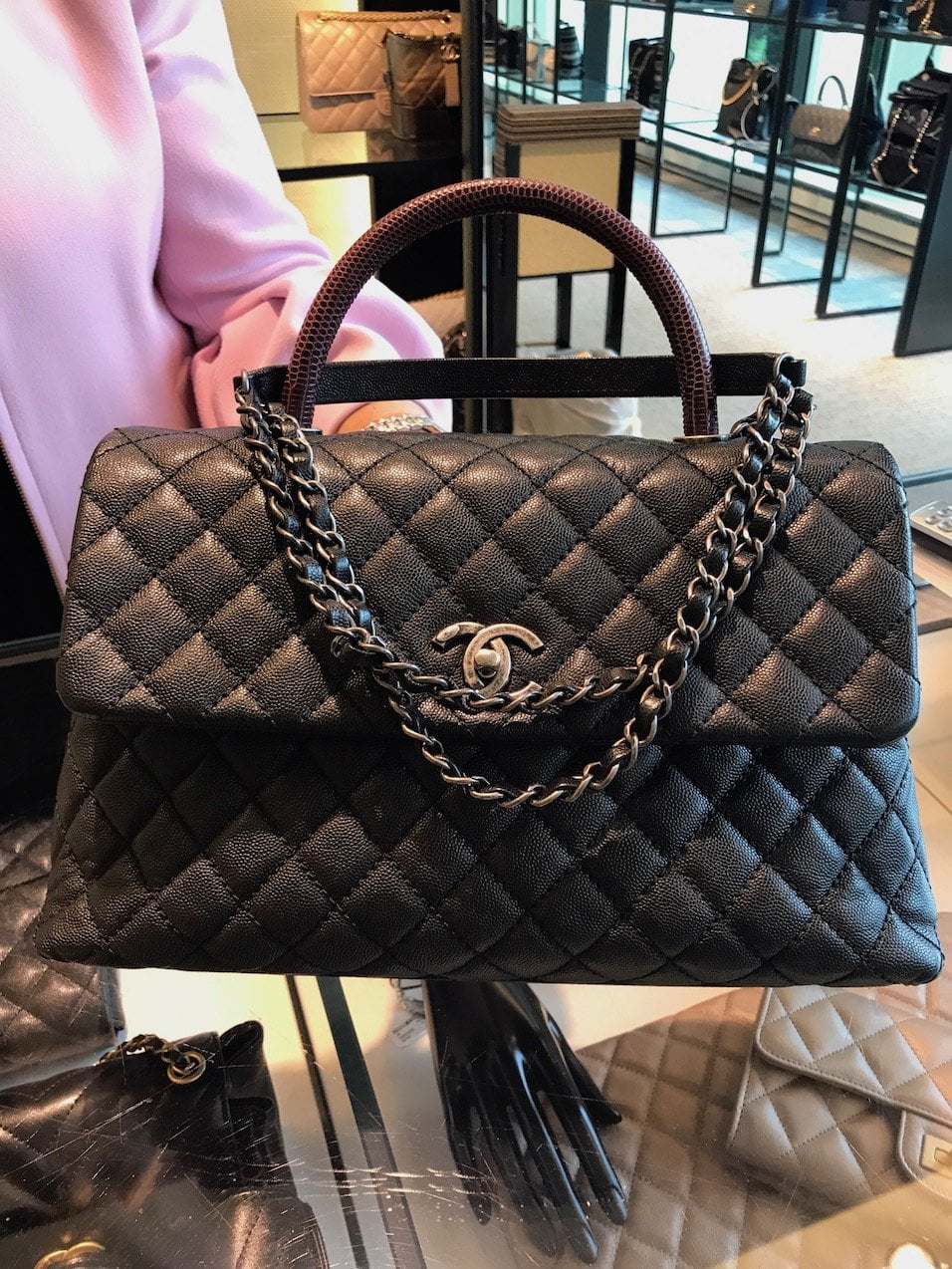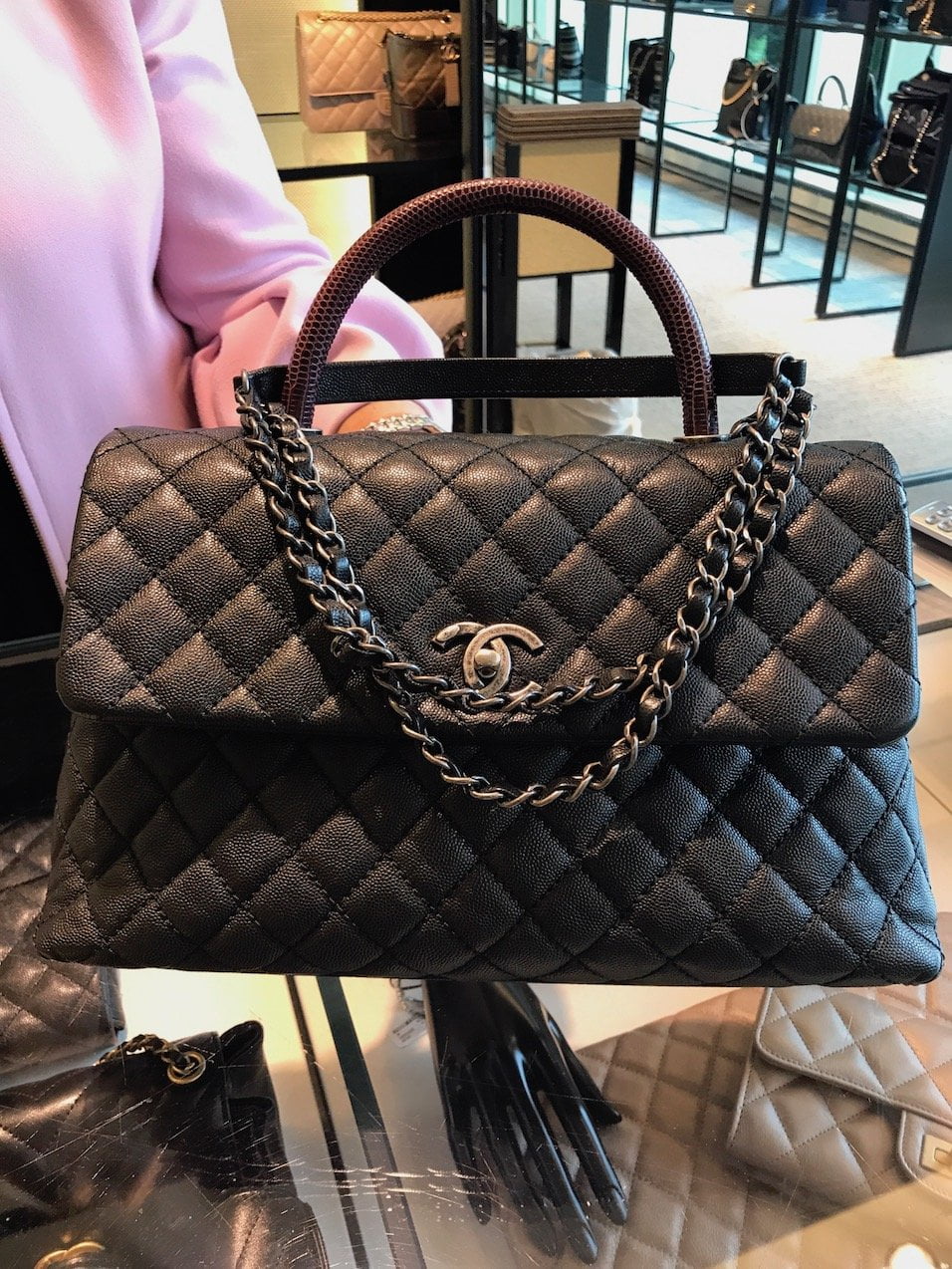 What do you think?  Bag #1 or Bag #2? We keep wondering whether price should be the deciding factor. After all, how often can you find a Chanel bag discounted at a boutique or department store?
Let us know.