Say goodbye to your boring stainless steel appliances, and go designer! Dolce & Gabbana now makes refrigerators, and they are truly works of art.
Dolce & Gabbana teamed up with the Italian appliance maker Smeg to produce 100 limited-edition, hand painted FAB28 refrigerators. All the designs are created by Sicilian artists and are meant to pay tribute to Italian heritage. As described by Dolce,
 "Every piece is unique, but they all tell a story consistent with our brand identity. They might be kitchen appliances, but there's something that is immediately identifiable as Dolce & Gabbana, from the Sicilian barrows to the Trinacria symbol to the marionettes to the Italian lemons and fruits."
Each fridge retails for approximately $34,000 and will be available for sale directly from Dolce & Gabbana or through contacting Smeg. Are you still on board?? If you're a foodie or a die-hard D&G fan, you can at least indulge in a collector's item with a functional purpose! The collection will debut next week on April 13 during Salone del Mobile in Milan.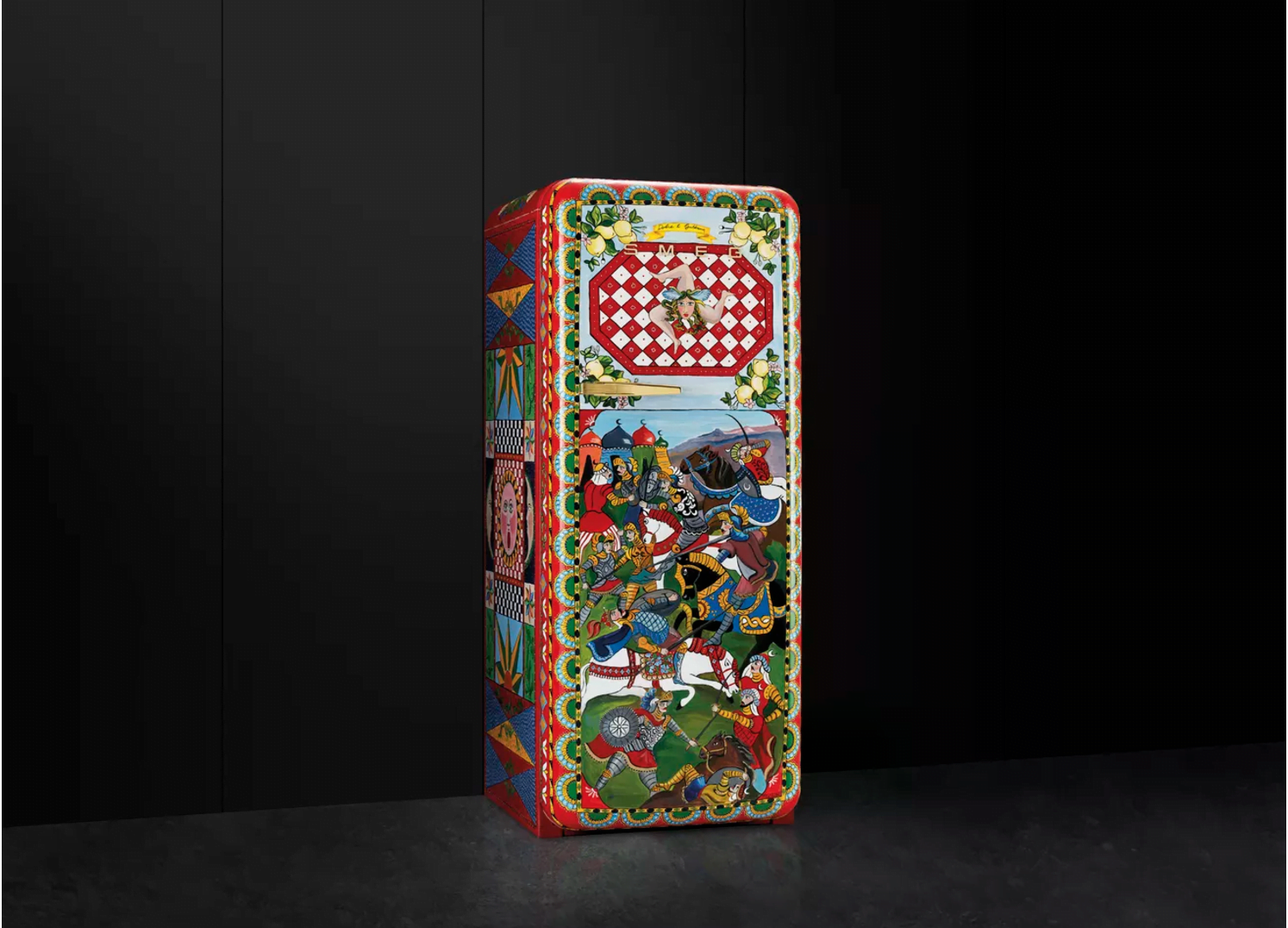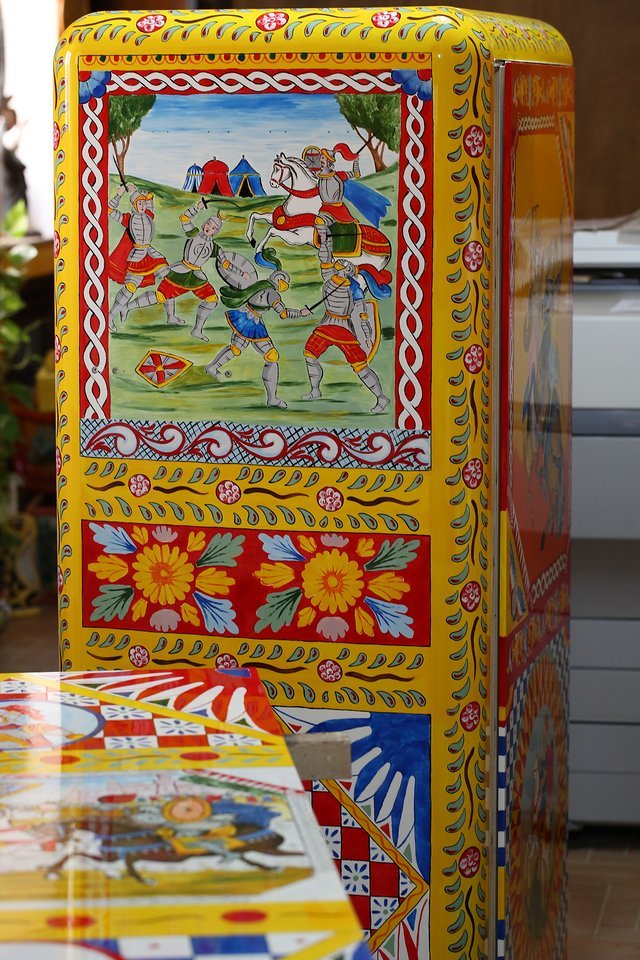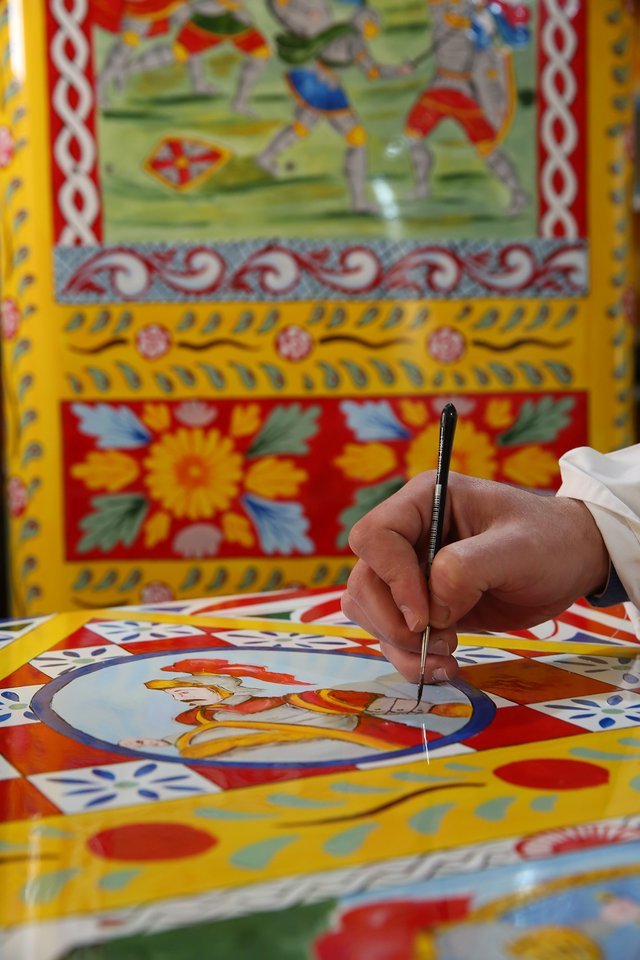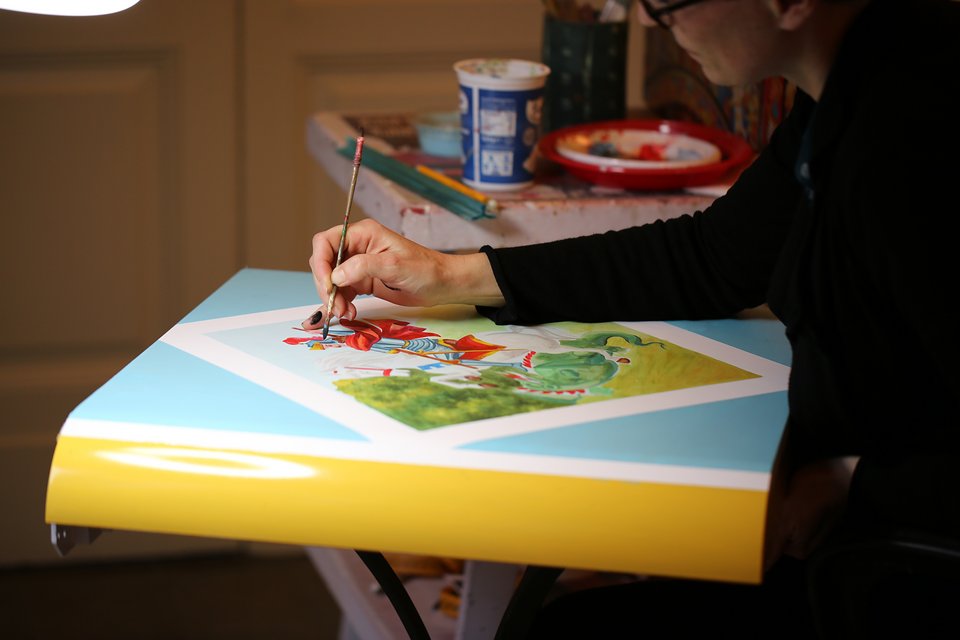 The ornate, intricate floral and battle scene designs perfectly pair with many of the Dolce & Gabbana bag styles in season right now. Of course, you can't leave the house without your Miss Sicily bag matching your fridge! Browse the collection and our matching bag pictures below…
Will the new Dolce & Gabbana refrigerators be a part of your kitchen remodeling plan?
Love PurseBop
XO