Instagram Stories has become a very powerful tool for brands and influencers—surpassing even Snapchat! Last week, to mark the first anniversary of Instagram Stories, IG released a ranking of the top 15 accounts with the highest engagement rates in the fashion industry. Of the 15, four luxury houses made the list: @dior, @louisvuitton, @dolcegabbana, and @louboutinworld. So why is this list so important, and what happened to Snapchat?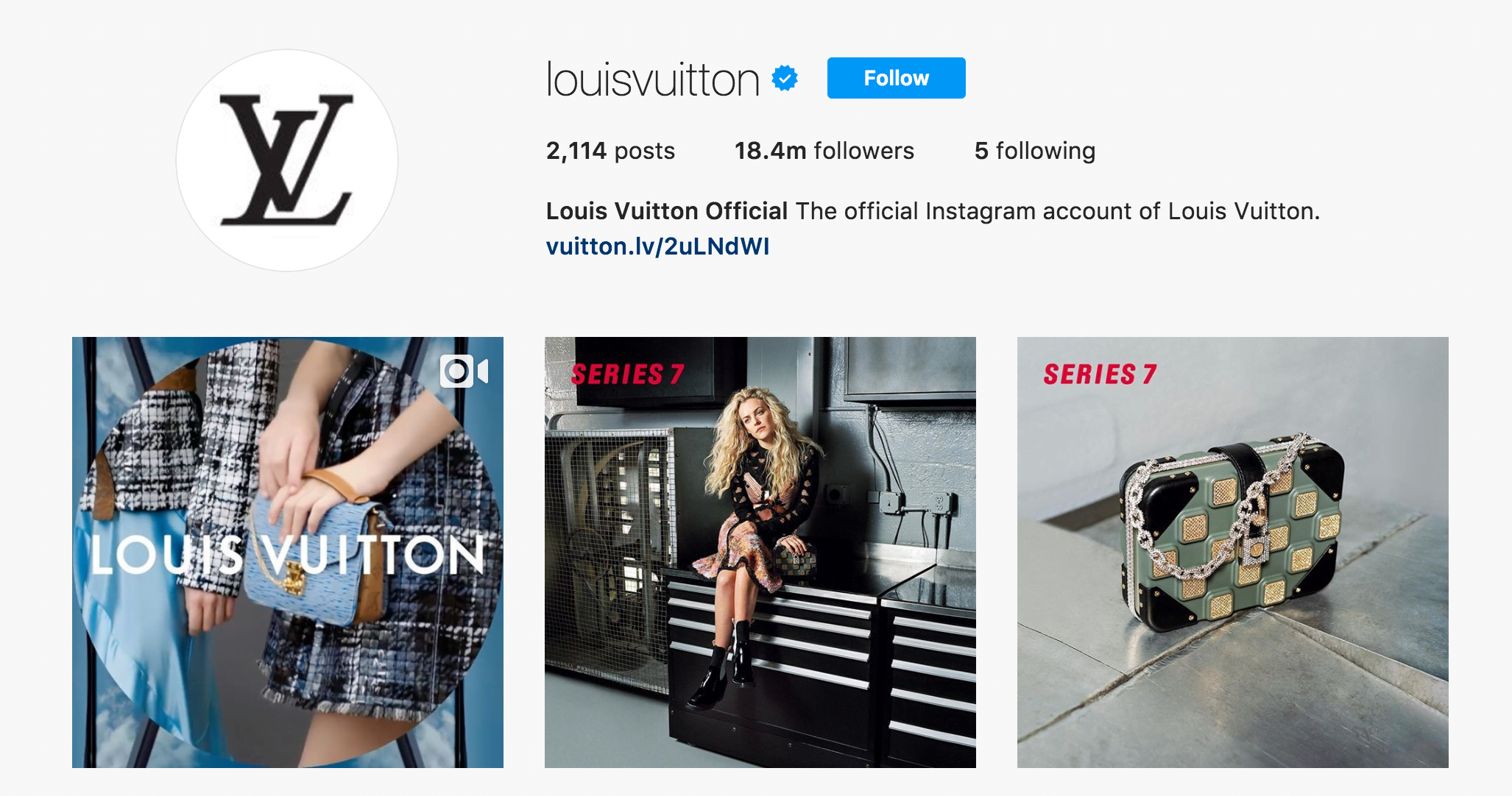 According to BoF, the list is based on the number of story views each of the fashion accounts has received over the past year. Aside from the 4 brands, the Top 15 is comprised of popular models and industry influencers, with model-actress Emily Ratajkowski (@emrata) coming in first, followed by beloved fashionista Chiara Ferragni (@chiaraferragni).
Snapchat was once the dominant form of sharing "stories." But IG overtook its rival after introducing Instagram Stories last August. Now, IG Stories has reached 700 million people globally, with 250 million daily users, versus Snapchat's decline to 161 million.
Using IG Stories strategically is crucial for brands and influencers that strive to provide the informal engagement and personal experience millennials crave. (Read: Luxury in the Age of Millennials).
"The industry wants everything to be picture perfect at all times. If it doesn't look like a Mario [Testino] or a Patrick [Demarchelier] shoot, oftentimes they don't want to post it," says Eva Chen, Instagram's head of fashion partnerships and former editor-in-chief of Lucky Magazine. "What Stories has really meant is that fashion is now able to be a little bit more authentic, a little bit more down to earth, funnier, scrappier."
Moreover, says Chen, "What everyone [in the list] has in common is that you have this sense of being there with someone, and feeling like the walls have come down." (Let's not forget that @evachen212 herself has popularized the IG "taxi" shot, in which she snaps her daily shoes and bag in the back seat of the car!)
And let's be honest: isn't this the kind of close relationship we want with all our favorite brands and fashionistas?
Here's the official list of fashion accounts with the highest engagement on IG Stories:
Emily Ratajkowski
Chiara Ferragni
Candice Swanepoel
Hailey Baldwin
Cara Delevingne
Adriana Lima
Victoria Beckham
Miranda Kerr
Gigi Hadid
Dior
Dolce & Gabbana
Kendall Jenner
Gisele Bundchen
Louis Vuitton
Christian Louboutin