This week's round of #PurseBopPicks was all about what's IN your bag! Recently, there's been an explosion of what's in my bag pictures on the @purseboppicks and @boptalk instagram accounts, so I decided to create the perfect place to highlight our loved items and secret bag weapons on BopTalk. Our @PurseBop family headed to the BopTalk threads to share their favorite items and go-to essentials for this week's #purseboppicks challenge. Boppers posted amazing pictures with detailed list, and more than anything, the "what's in my bag?" thread became the ultimate reference guide for fashionistas in search of useful, great items.
With all of the fantastic submissions, choosing the finalists was a tough, almost impossible task. So in honor of this special 30th round of #PurseBopPicks, PurseBop is changing it up a little bit. Instead of 6 finalists, there are 9 FINALISTS! As I announced before, PurseBop has a special surprise in mind for the winner. However to fully celebrate all our great finalists, this week there will be a 1st place, 2nd place, AND 3rd place winner.
With these stakes, voting this week is critical so remember to return to this post throughout the weekend to vote. However, above all, explore the pictures below and on the BopTalk threads to see what boppers are carrying and obsessed with at the moment! Remember, all of this is in good spirit, and there's always an opportunity to join in on the conversation at BopTalk and participate in more fun events.
Without further ado, I proudly announce this week's 9 finalists...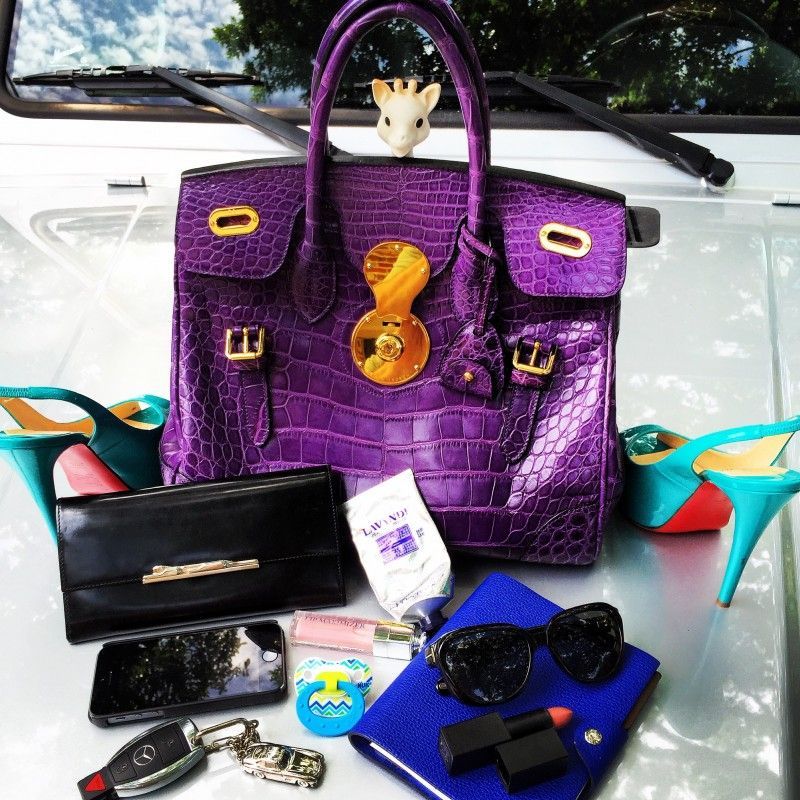 What's in @SapphiresandScotch's bag?:
Nars Audacious lippie in Barbara
Key fob
Hermes MM agenda cover
Nuk paci
Cartier Panthere wallet
Louboutin Turquoise Vendomes
Sophie La Giraffe – dedicated to all the stylish mothers out there, we make it work everyday and there's nothing like a "what's in my bag" photo to keep it real!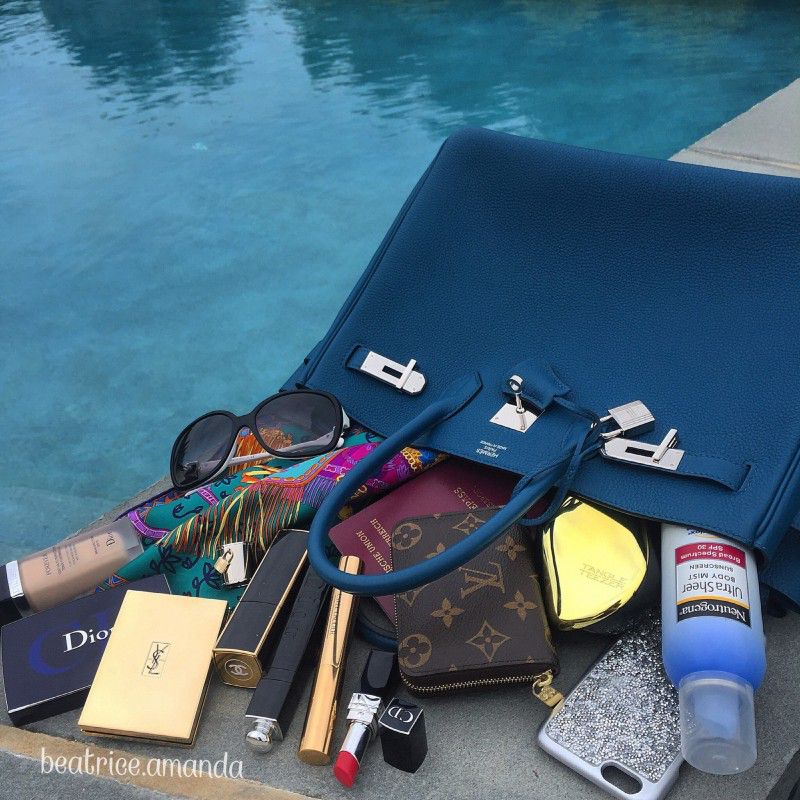 What's in @Beatrice.Amanda's bag?:
Hermes Birkin 35 in bleu de galice
iPhone 6 with case from Swarovski
Neutrogena sunscreen body mist
LV wallet
hermes silk scarf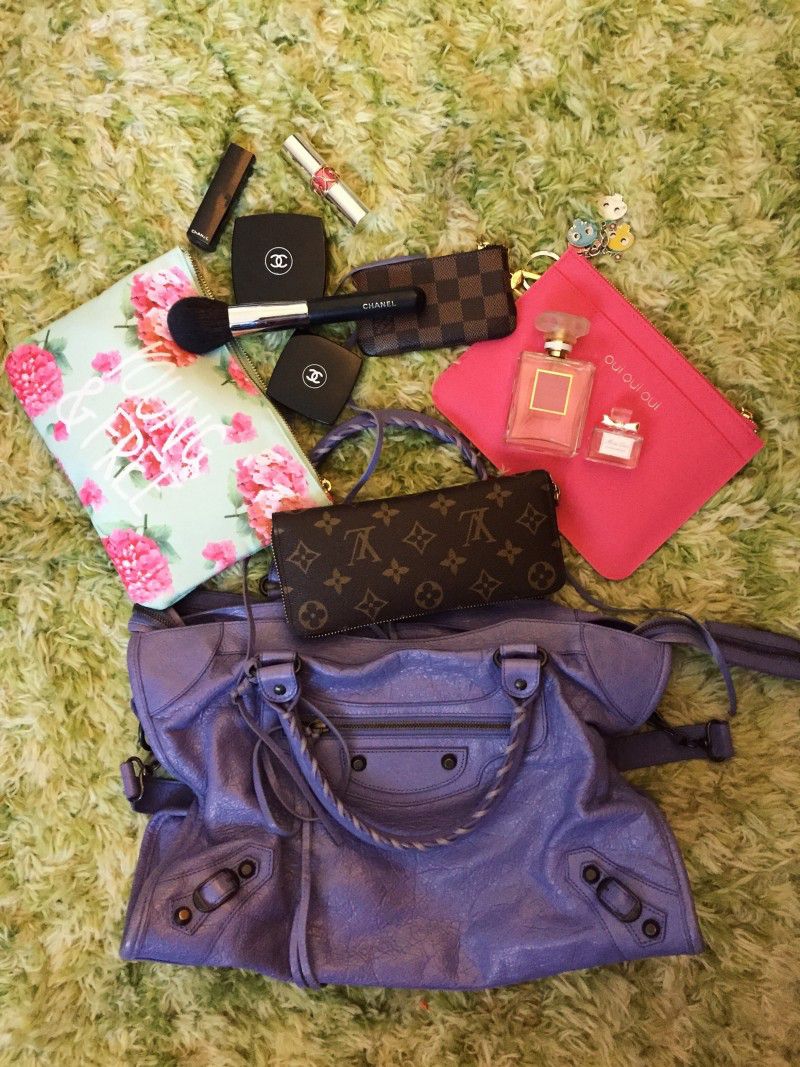 What's in @dhee18's bag?:
Balenciaga City in Mauve
Louis Vuitton Clemence Wallet
Louis Vuitton Coin purse damier
Forever 21 cosmetic bag
Forever 21 pouch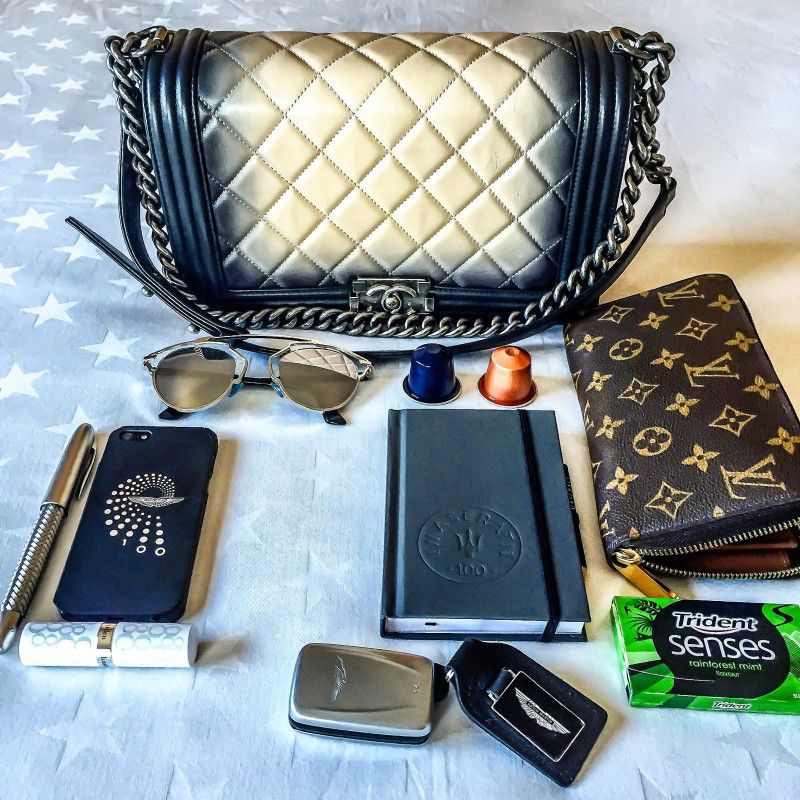 What's in @theordinarysusan's bag?:
Chanel Boy bag-
Dior So Real shades (current favs)
Nespresso capsules (coffee and dark chocolate my only 2 real addictions)
LV monogram wallet (always the same. I only change wallets when the one I'm using is beyond hope)
Porsche Design ballpoint pen
iPhone5
iPhone6 was on the blank space but I realized I needed it to take the shot…
Maserati notepad
Elizabeth Arden 8 hour cream lipstick (pinkish color)
Car keys and key holder
Chewing gum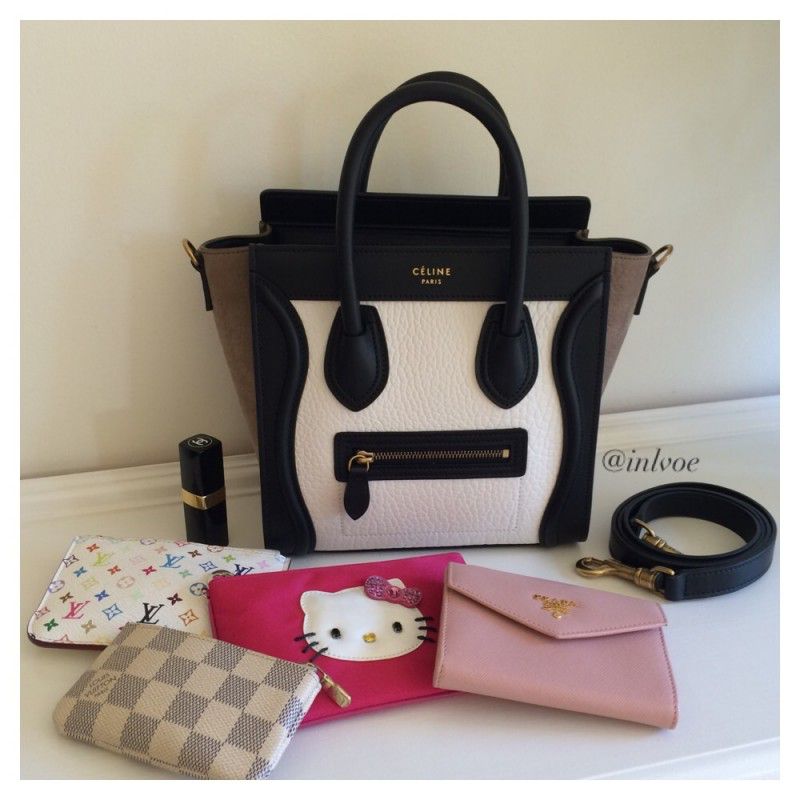 What's inside @lvoe's bag?:
Céline tri colour nano-
Louis Vuitton Mulitcolor Cles
Louis Vuitton Azur Cles
Swarvoski Hello Kitty Pouch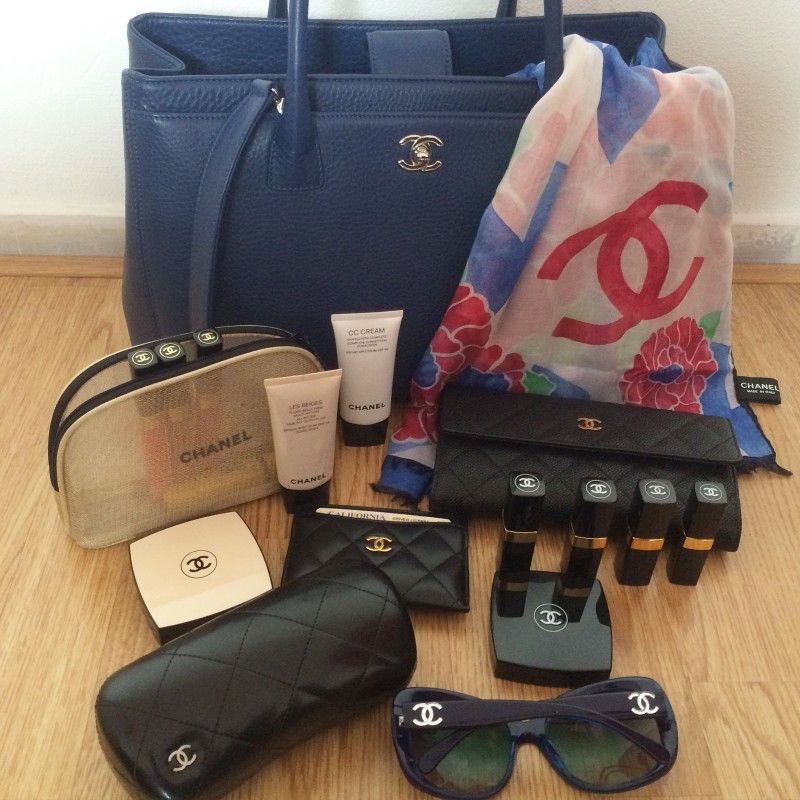 What's in @someoverainbow's bag?:
Blue Chanel Cerf Tote-
Chanel make up pouch
Chanel Scarf
Chanel Wallet
Chanel Card Holder
Chanel Sunglasses
What's in @kristi_loves_fashion's bag?:
Metiers D'Art Paris – Salzburg 2015/5 Small Calf Skin Boy Chanel flap bag with long goat hair
Metiers D'Art Paris – Salzburg 2015/5 Small metallized lambskin flap wallet with herringbone quilting
My car key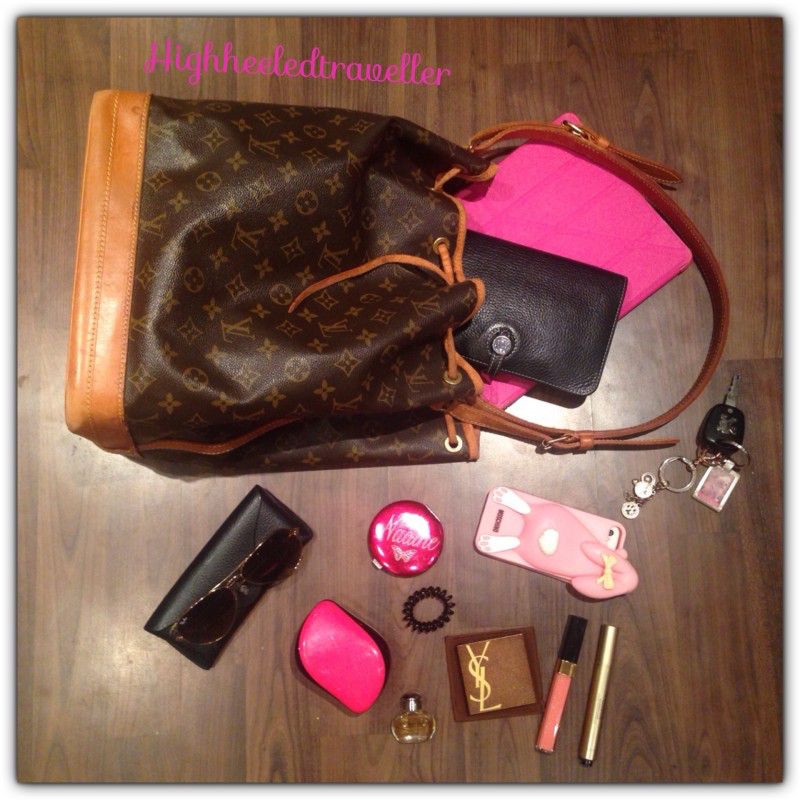 What's in @highheeledtraveller's:
Louis Vuitton Sac Noe-
iPad with a pink cover
Hermès purse
iPhone with Moschino bunny case
Tangle Teezer in pink (you're getting the colour theme)
mirror with my name engraved
hair tie
Car keys with a picture of my cute dog on the key ring
What's in @StylishSheba's bag?:
Hermes Bleu de Galice Birkin 35 with PHW-
Kelly wallet in Anemone
emergency Christian Louboutin Air Loubies
LV sunglasses
LV make up case complete with essentials to make me presentable to the outside world

La Prairie lip balm
Hermes perfume in Rose Ikebana
Creme de la Mer hand cream (as since having a child I wash my hands 764 times a day and they now resemble an alligator Birkin)
emergency pacifier

Car keys (a miracle they are in here as they are always lost)
Smythson diary and notebook that says "Today I'm going to be nice" (important to remember)
iPad with a Chanel cover I bought back when iPads were enormous but I refuse to replace it because it cost more than the iPad did
This week's book "Primates of Park Avenue", essential reading for any Mother
Fendi bag bug that is my 18 month old sons goal in life to get his hands on
After seeing all the finalists, now its time to VOTE! Show support and love for your favorite picture. You can vote once every hour throughout the weekend. Winner will be determined by Sunday at 5 PM. This a tough rough of #purseboppicks, and there are some great prizes on the line – so get in your votes!
In the spirit of #purseboppicks, all supporters and contributors are truly winners. Below is a gallery to honor all the submissions on BopTalk from our lovely Boppers. Click HERE to check out the full thread with details and item lists.
Let's all meet back here Sunday to find out the winner and see the winner's surprise! If you didn't get a chance to participate this week, look out for next week's theme in Sunday's post.
Love PurseBop
XO