I work with a team of fabulous women, all of whom are Hermès bag lovers. In fact, we spend a large portion of our time not only shopping for Birkins and Kellys but also thinking, researching, and talking about them. To say we are obsessed with all things Hermès is an understatement. 
But here's my dilemma. We all visited Paris in 2022 on separate occasions, some more than once. Naturally, every single one of those trips included visits to the FSH Hermès Mothership, as well as the other boutiques. 
However, I am the only one who was unsuccessful in getting a bag. From Birkins to Kellys to Pochettes and Constances, each of the other women scored. Some multiple times. I couldn't even obtain an appointment, let alone an offer for any bag.
Did I do something wrong? Is it me? It's starting to feel personal.
Dear Don't Take It Personally:
As we have reported several times, "Hermès is changing the rules." And nowhere is it more apparent than at the Mothership Faubourg St. Honoré (FSH) boutique. Once known for being the great equalizer – where everyone has a shot at even the most coveted quota bag, and where your quota bags purchased at your home boutique did not affect your ability to secure a quota bag in Paris – that is no longer the case. 
The reality in Paris now seems to be a version of pay to play. That is, absent a pre-spend in any of the Paris boutiques, you are even less likely to receive a bag offer (with some rare exceptions reported).
Put another way, the days of being offered a quota bag without purchasing any "Birkin bait" in Paris before your appointment are becoming more and more rare. Unlike in the past, assuming you were lucky enough to score an online (lottery) appointment, there is now no guarantee that a quota bag offer will be forthcoming at that appointment.
Community Members Varied Experiences
More and more customers are reporting that their online appointment yields no bag offer. Alternatively, the proffered bag may be something not requested such as a size and color not on their wishlist or a non-quota bag such as a Picotin, Evelyne, 24/24, or Herbag.
Even with a purchase history in Paris, many shoppers report being denied the quota bag requested. Others with a purchase history are offered a non-quota bag or a larger quota bag than requested. Without any purchase history in Paris it is getting more and more difficult to get offered any bag or coveted small leather good.
One reader reported shopping with a SA at one of the Paris stores in multiple departments including ready to wear, fine jewelry, shoes, and homeware. After spending approximately 20,000 euros, she requested help securing a leather appointment. She was refused an appointment despite her purchases.  
Another community member reported spending almost four times the cost of a Birkin or Kelly in Paris and still was not able to get an appointment (online or walk-in). Needless to say, they did not get a bag or even the offer of one. Another reader recounted spending more than three times the cost of a quota bag in Paris and also did not obtain any leather appointment. We hear these stories more and more often.
We have also received accounts from several community members that a non-leather SA may be able to request special permission to offer a leather bag to a customer (quota or non-quota); this request may be granted or refused. Other SA's who are unable to sell leather bags but want to assist their client might request a more senior SA to assist their client with a leather bag purchase. Even more complicated is that some SA's are able to offer non-quota bags but not quota bags.
It is difficult to assess the situation and there does not seem to be a "one size fits all" scenario. Unfortunately there is no secret formula that we can share.
Moral of the story, an official leather appointment is definitely the preferable and the more likely avenue to lead to a quota bag. But even then there are no guarantees of success.
Of course, there is the occasional story of a customer without either a purchase history or same-day spend, who secures a quota bag. However, these happy scores are extremely rare, and are becoming more scarce. Sometimes it is just luck and/or making a connection with an SA with access to a bag. 
Despite receiving reports that a hotel concierge is no longer able to assist in getting an appointment with a Hermès SA, we have first hand accounts of this occurring. It is more than likely that the hotel guest was connected with a "non-leather SA". Meaning a sales associate not at liberty to sell bags at all, let alone one of the popular mini bags or a highly coveted smaller sized Kelly or Birkin. 
With smaller size bags retaining their popularity it's probably no surprise that those styles may require a larger pre-spend profile and sometimes multiple visits to Paris. The amount of pre-spend is never spoken or known, however, it seems that the more the better.
For those like our community member we have coined "Don't Take it Personally" who felt as though they were denied a bag, trust us, they are not alone. For every success story there are many, many more reports of disappointment, and the percentage of success stories overall is quite small. 
Apply every day online for an appointment the following day. Begin applying several days before you arrive in Paris. Folks sometimes get lucky. It is a lottery and you've got to be in it to win it. Of course, it is always better to go in with an appointment than without. 
Shop and purchase items you love and will use from your Paris location of choice. Your spending profile will likely be reviewed by the SA before offering you a bag. 

Keep your expectations low but your wish list updated. To avoid being greatly disappointed, know that there are no guarantees that you will be offered a quota bag or get a leather appointment. Both must occur. So many factors must align. Those factors are: 

an appointment; 

a connection with your SA; 

sufficient inventory on that day and time; 

availability of the type, size, color, and leather bag on your wishlist; 

the amount of pre-spend on your profile; 

the time of year (fashion week, the Christmas holidays, or the summer rush may not be the best times to visit); 

and the access your SA has to certain bags.
We recommend finding a SA to shop and connect with and after making purchases ask for assistance in securing a leather appointment and/or a bag. It cannot hurt to ask. Just remember there are no guarantees.
Most importantly

, be pleasant and nice to everyone. Keep your expectations low. Shop as much as your budget and desire allows, and ask for assistance in a gracious way. 

And don't forget to enjoy all the other amazing things in Paris.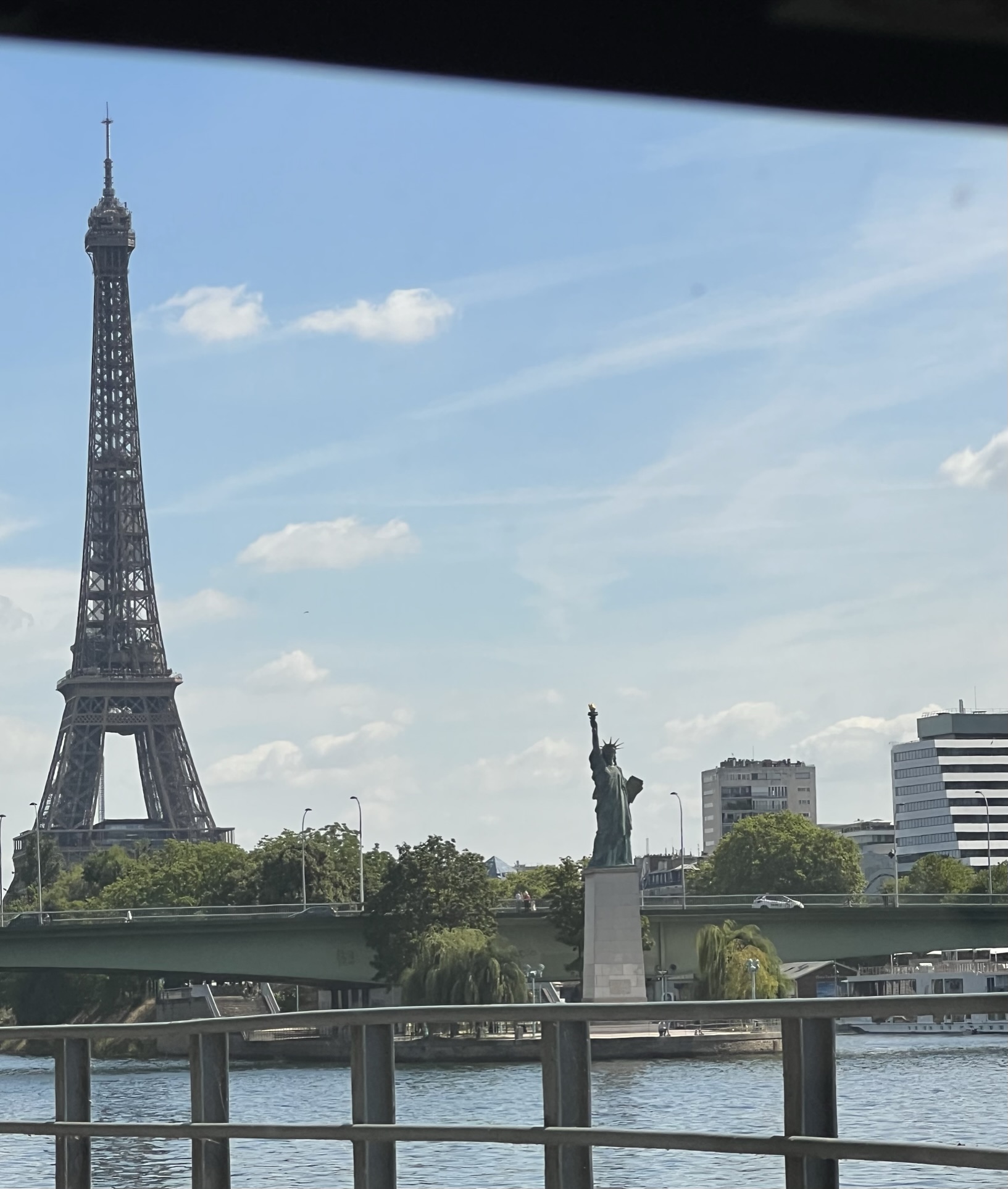 In summary, it takes perseverance, patience, building your purchase history, developing a relationship with a SA, and applying online for an appointment every day. Commitment and focus may help but there are no guarantees. Be sure to enjoy all the amazing sights, food, and experiences Paris has to offer.
Good luck and happy shopping in the crazy, unpredictable, frustrating, and exhilarating world we call Hermès!
xo, 
Dear PurseBop 
Is It Possible To Get More Than 2 Hermès Quota Bags Per Year Under My Husband's Account?
Hermès has a long standing rule that clients may only purchase 2 quota bags per year. Due to the Birkin and Kelly's exclusivity, workmanship, length of time it takes one artisan to create one, notoriously low inventory, the rule makes sense. However, where there are rules, there are people who try to get around those rules. Since the global quota system was implemented this past summer (summer of 2022)  it is getting harder and harder to purchase more than 2 quota bags per year. But are there other ways? Dear PurseBop explores this question on many people's mind.
Click here to read the full answer.
What Do I Do If My Local Hermès Boutique Does Not Have the Item I Desire But Another Location Does?
Have you ever seen a pair of shoes, a belt, or ready to wear that you like either online at Hermes.com or on social media? But you want to buy it from your SA. What do you do? Dear PurseBop has all the answers. Click here to learn how to navigate this situation to buy what you want when it is not available in your store.
We answer all your questions about luxury purses and navigating the luxury world so keep them coming by submitting them here.
Also, regularly visit the Dear PurseBop portal at PurseBop.com to read everyone's questions and our responses. New questions and answers are added daily.
Love PurseBop
XO
Updated: November 24th, 2023