My trip to France 2 weeks ago was no different from my other trips earlier this year. At least that's what I thought. I had an appointment with my Hermès SA the day after our arrival. I was going through their selection of wine glasses and wanted to find the best match for the Mosaïque tableware. I also had some knitwear reserved that I needed to try on. I got so happy when I came to the store and saw my SA again. She is the sweetest person ever and the best SA I could ever dream of.
We were chatting, laughing and having a really nice time while we were going through their huge selection of crystal glasses. I was surprised- little did I know Hermès had that many different kinds of crystal glasses. After making my decision for the glasses and placing my order, I was advised to go into one of their dressing rooms to try on the knitwear and some shoes. At one point, my SA went to get a swimsuit for me to try on as well, and when she returned, she had 3 extra boxes in her arms….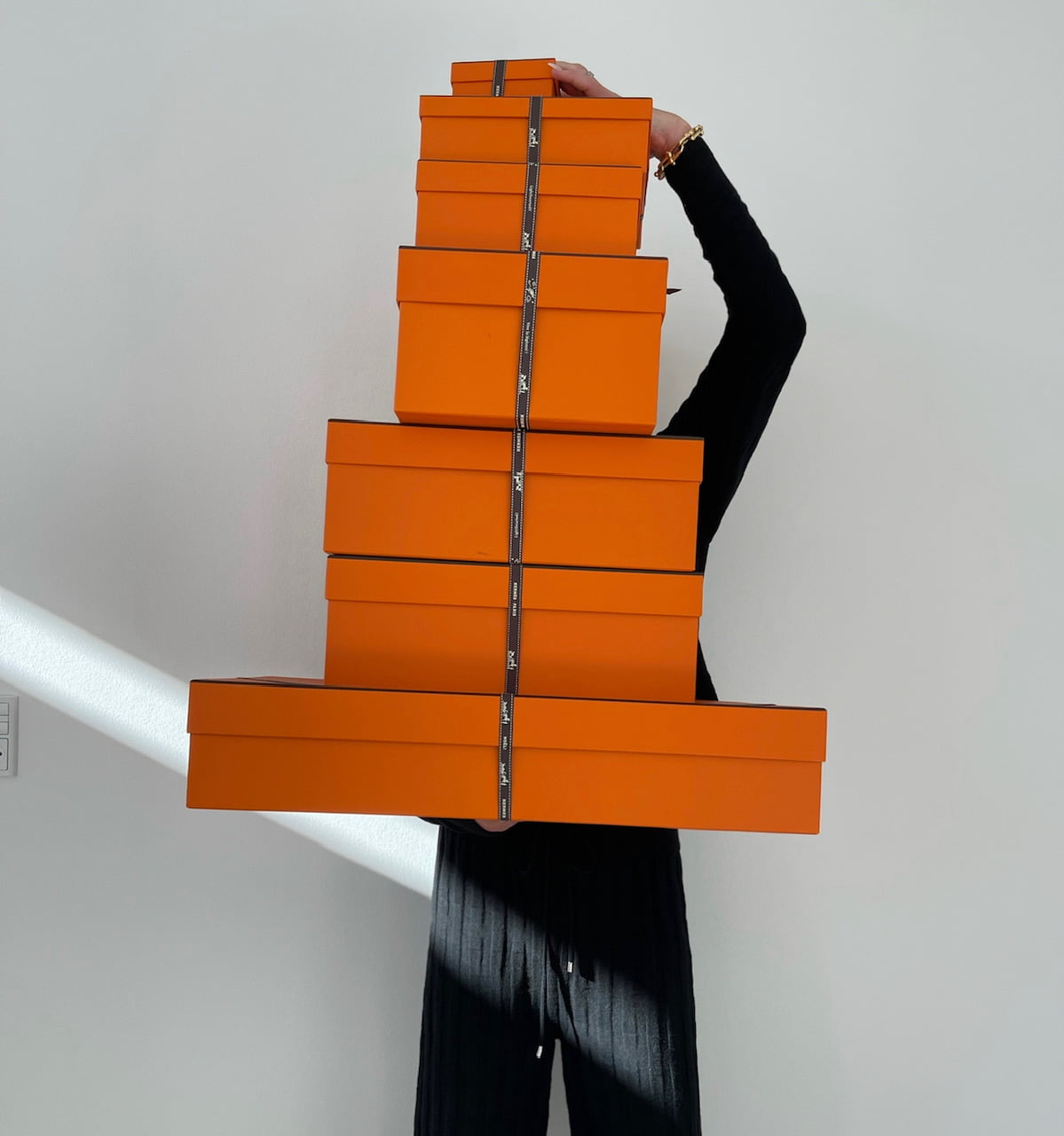 To be completely honest, I didn't pay much attention to these extra boxes at the time. Some people may think that's a little odd, but those who are following me know that I placed an order for an SO at my previous visit back in January, and no matter how fast Hermès can be at times, I did not believe it could be possible for my SO to have arrived already.
Back in the dressing room, I had tried on both the knitwear and the swimsuit. Everything fit so well and it was time to end the appointment… I thought. Then my SA said she had something to show me, and it was not until then I realized it might be about time. I paid a little more attention to these extra boxes she had brought into the dressing room. I was rather surprised when I opened the first box and saw the Mauve Sylvestre Kelly pocket shoulder strap- and suddenly I was all present and completely focused on the next box to open.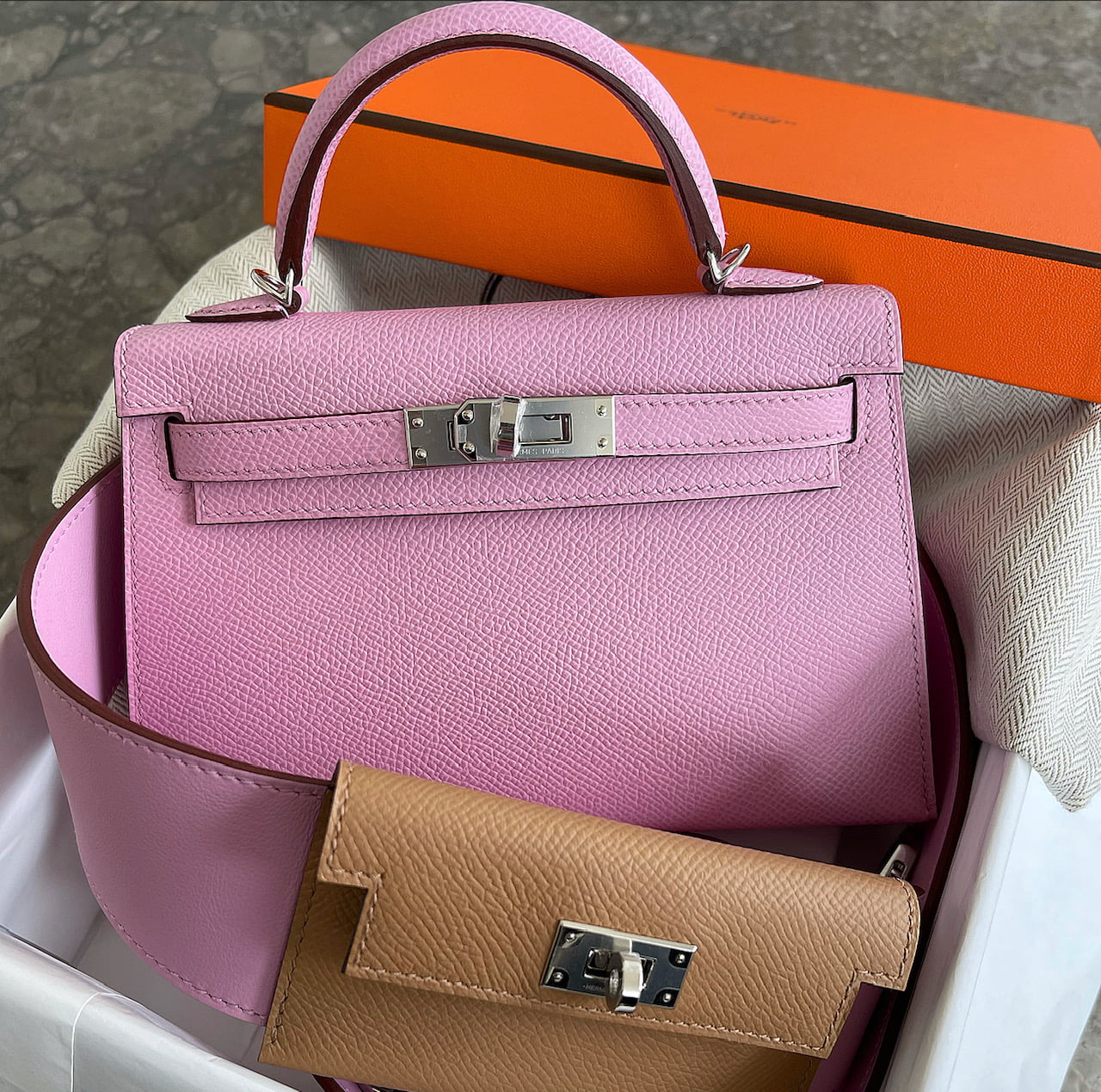 I cannot begin to describe my happiness when the next box contained the Mauve Sylvestre mini Kelly. Oh my, I had loved that color ever since Hermès introduced it in their collection for the first time. Getting a mini Kelly in that color was high on my wishlist. I was really surprised. I did not expect to get a bag that day. Normally my SA had always told me if she had something for me, but not this time, so I was totally unprepared.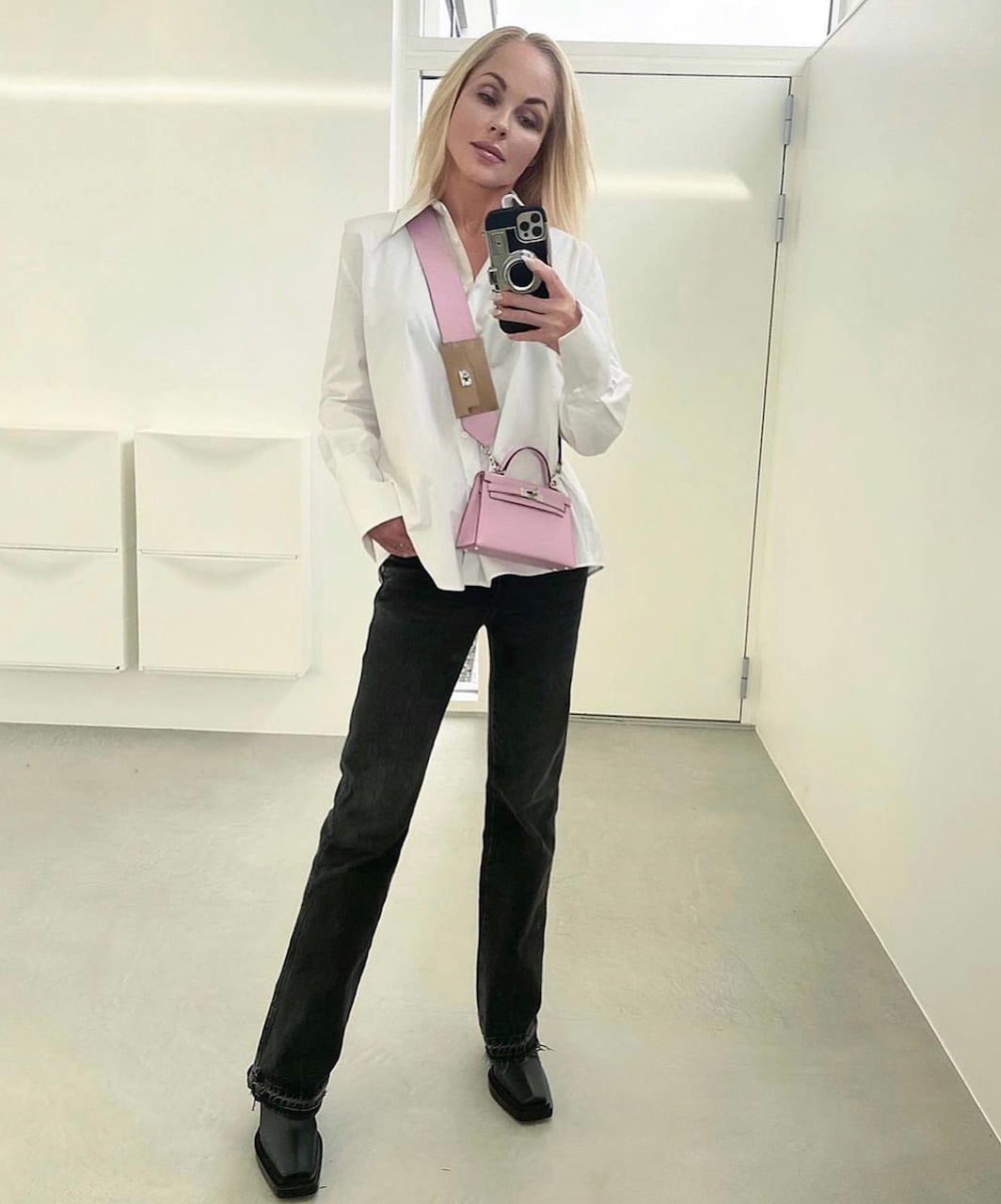 After having admired my little new baby for a while, my SA was ready with the 3rd box. Needless to say, I did not believe I could be anymore surprised that day, so I was smiling, happy and pretty relaxed…. until the next box was revealed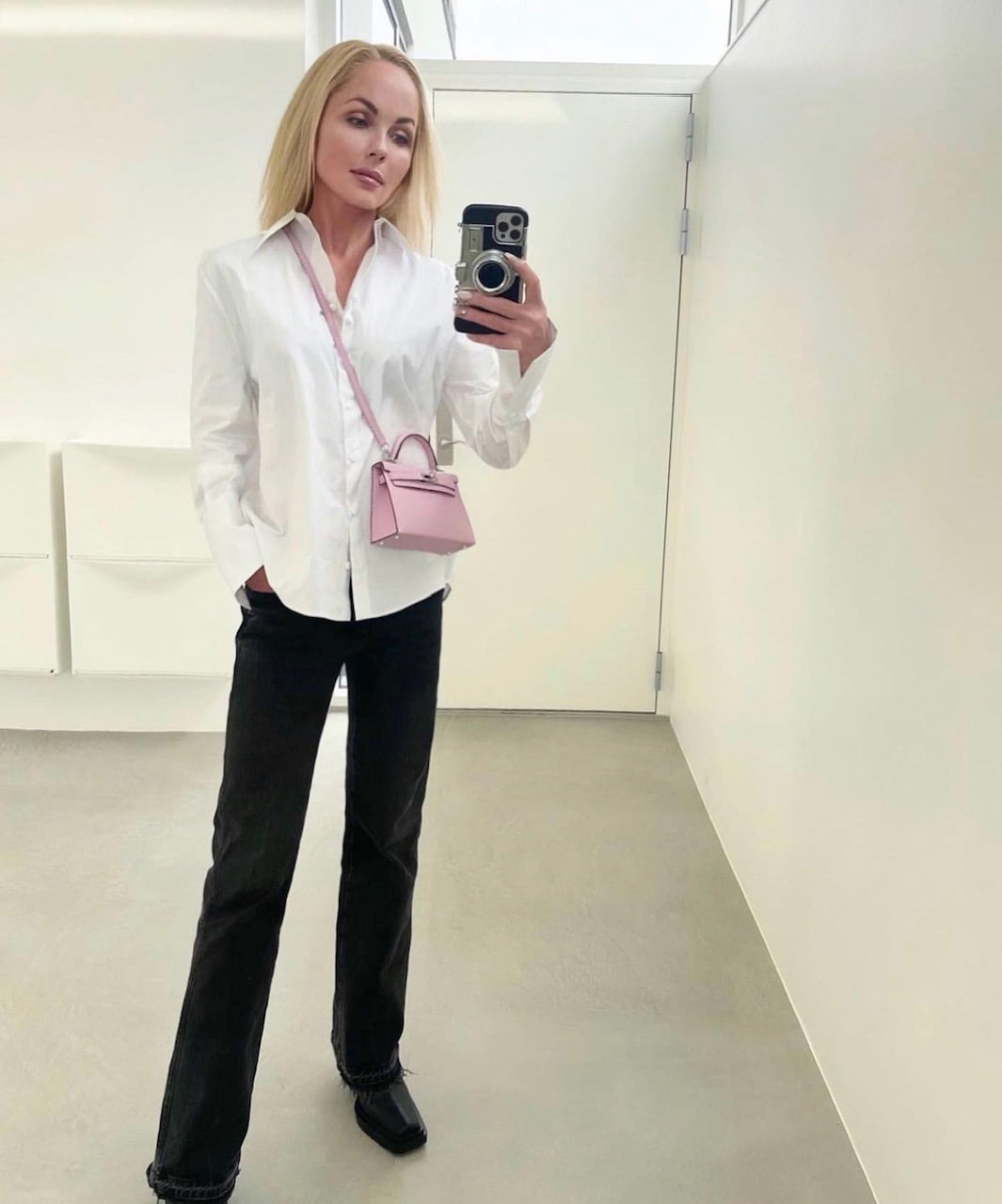 Oh. My. Gosh😳
My SA was all smiles when she said "I have another little surprise for you." She brought me the 3rd box to open. I didn't know what to expect. But I certainly did not expect this to happen. When I opened the box, I immediately realized that this was something special. Something unique. The box was not just the traditional orange box. It was dark blue inside, and instead of the traditional Hermès dustbag, my eyes caught a beautiful dark blue silk version. Everything was just so elegant and so perfect.
When I got the first glimpse of what was hiding inside, I came close to passing out. This was like a dream come true. Inside this soft blue dustbag was nothing less but…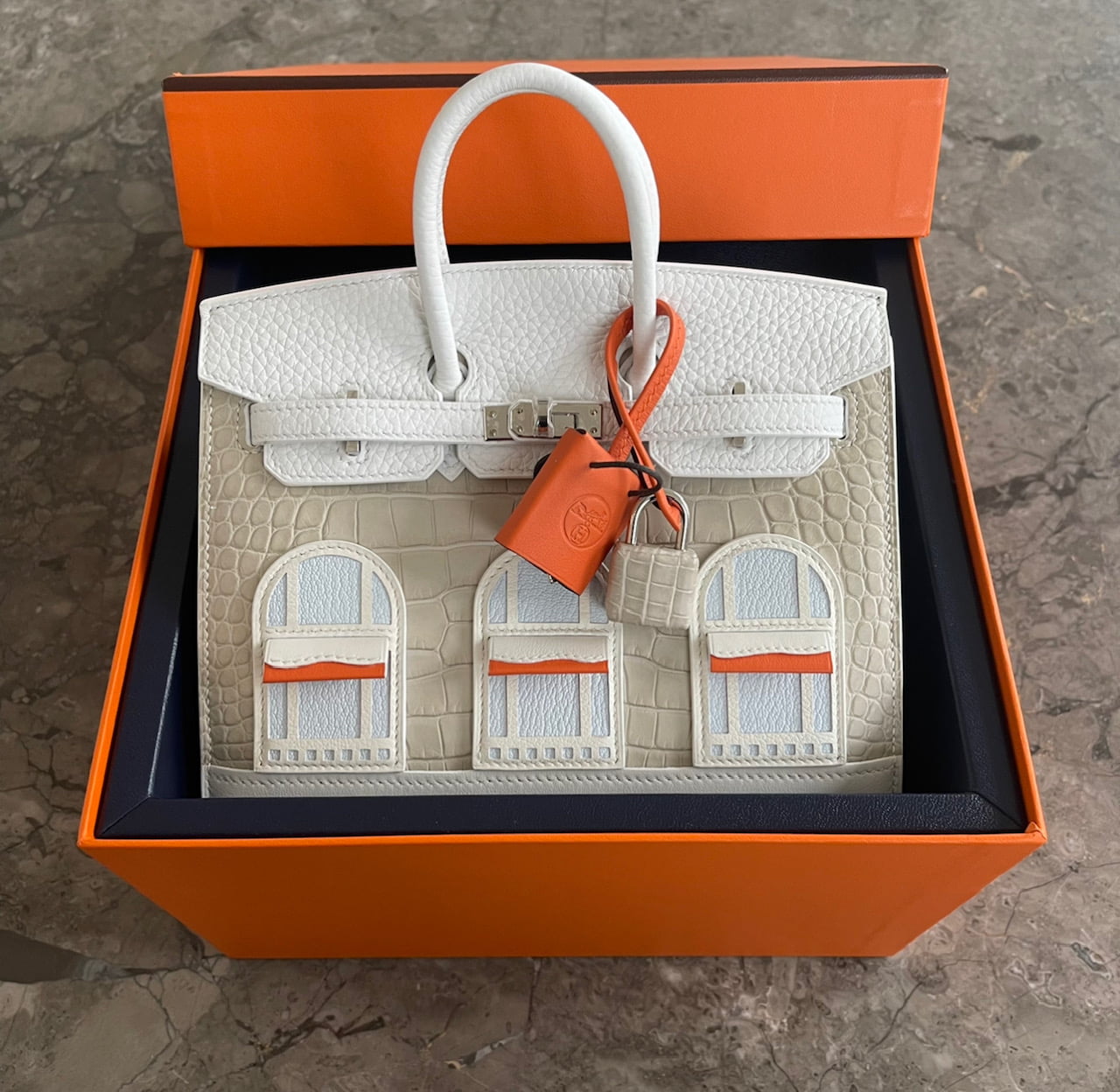 The Hermés SAC Faubourg Birkin 20 Sous la neige – Winter White Edition!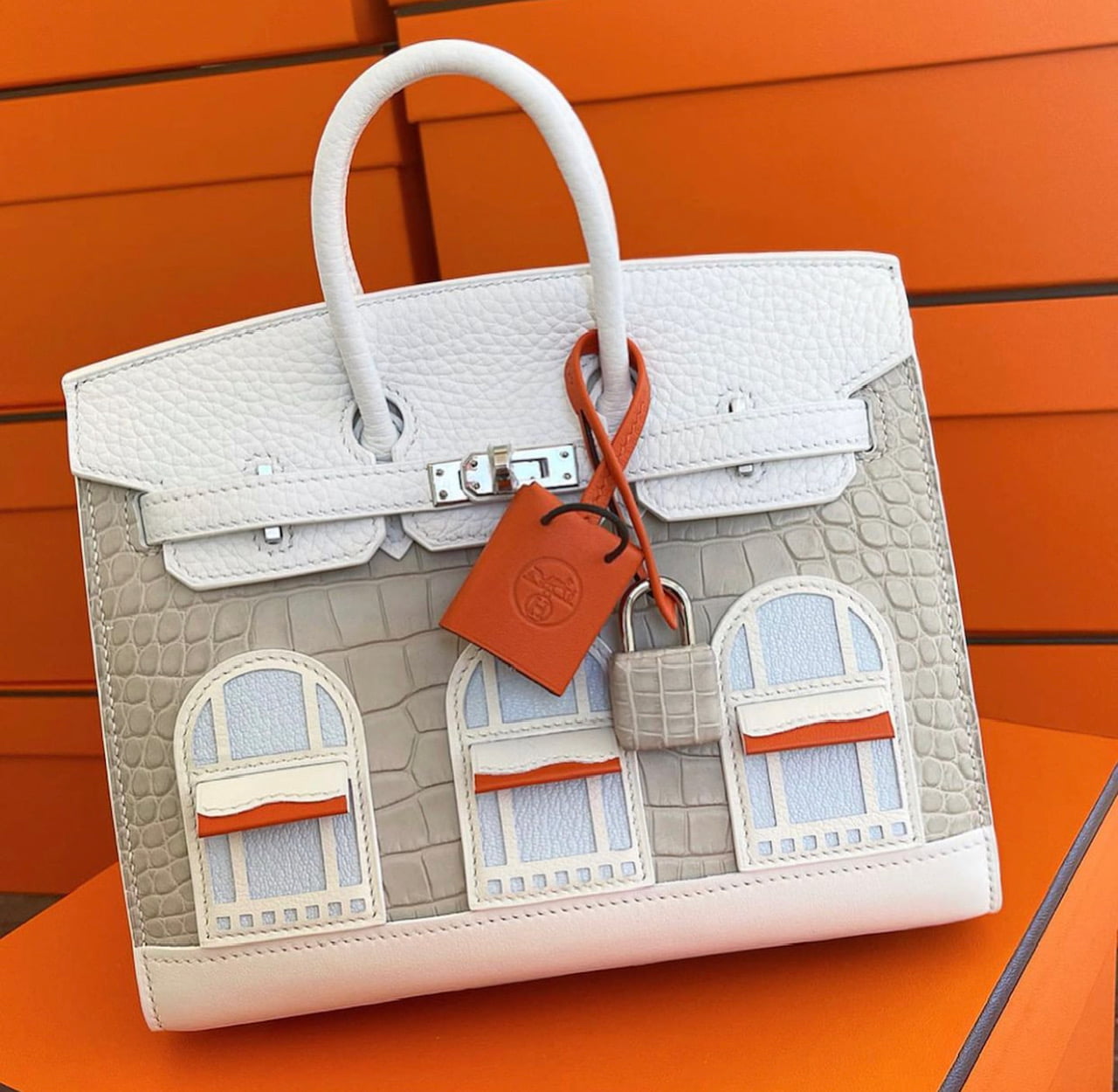 My ultimate dreambag!!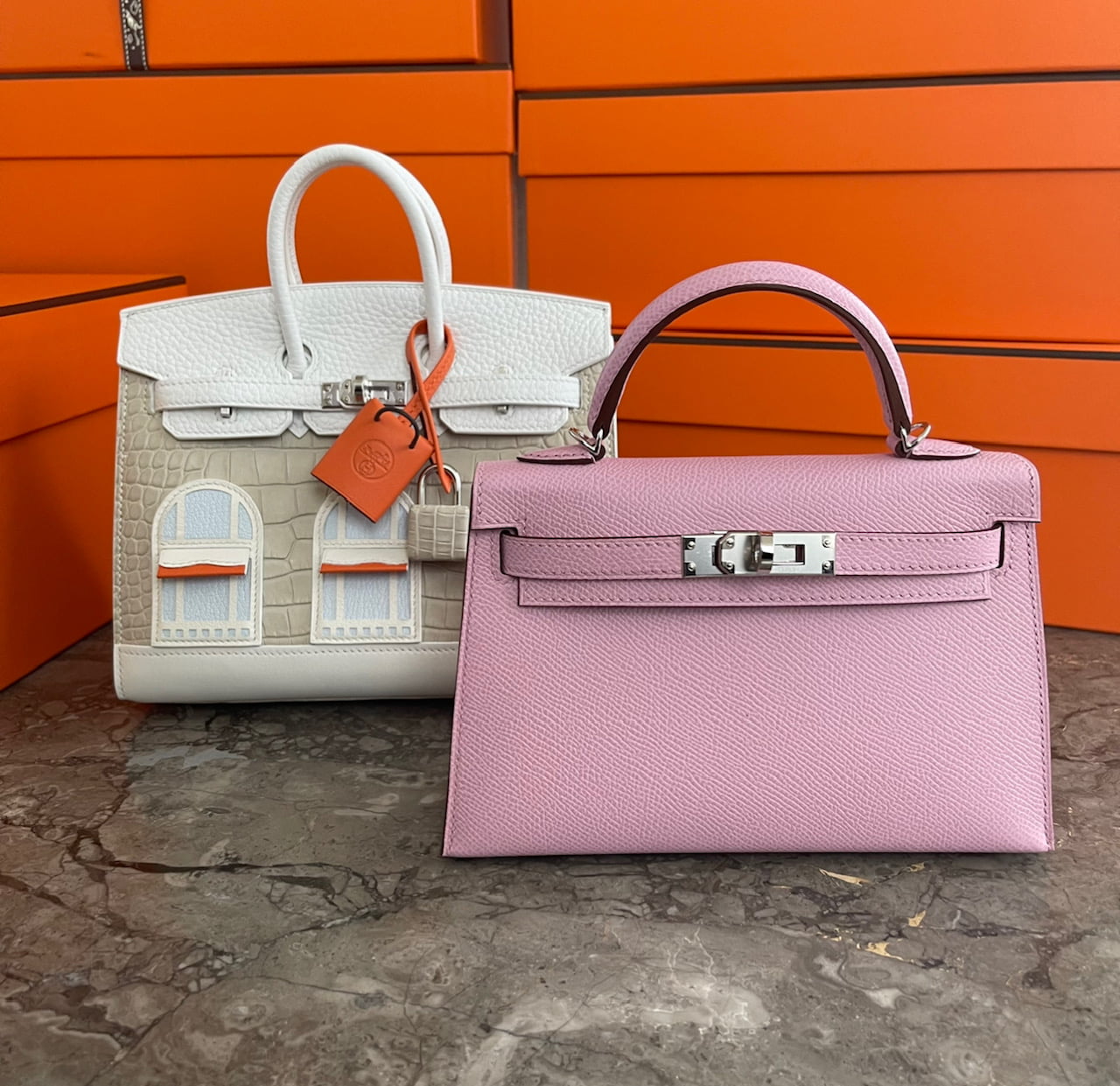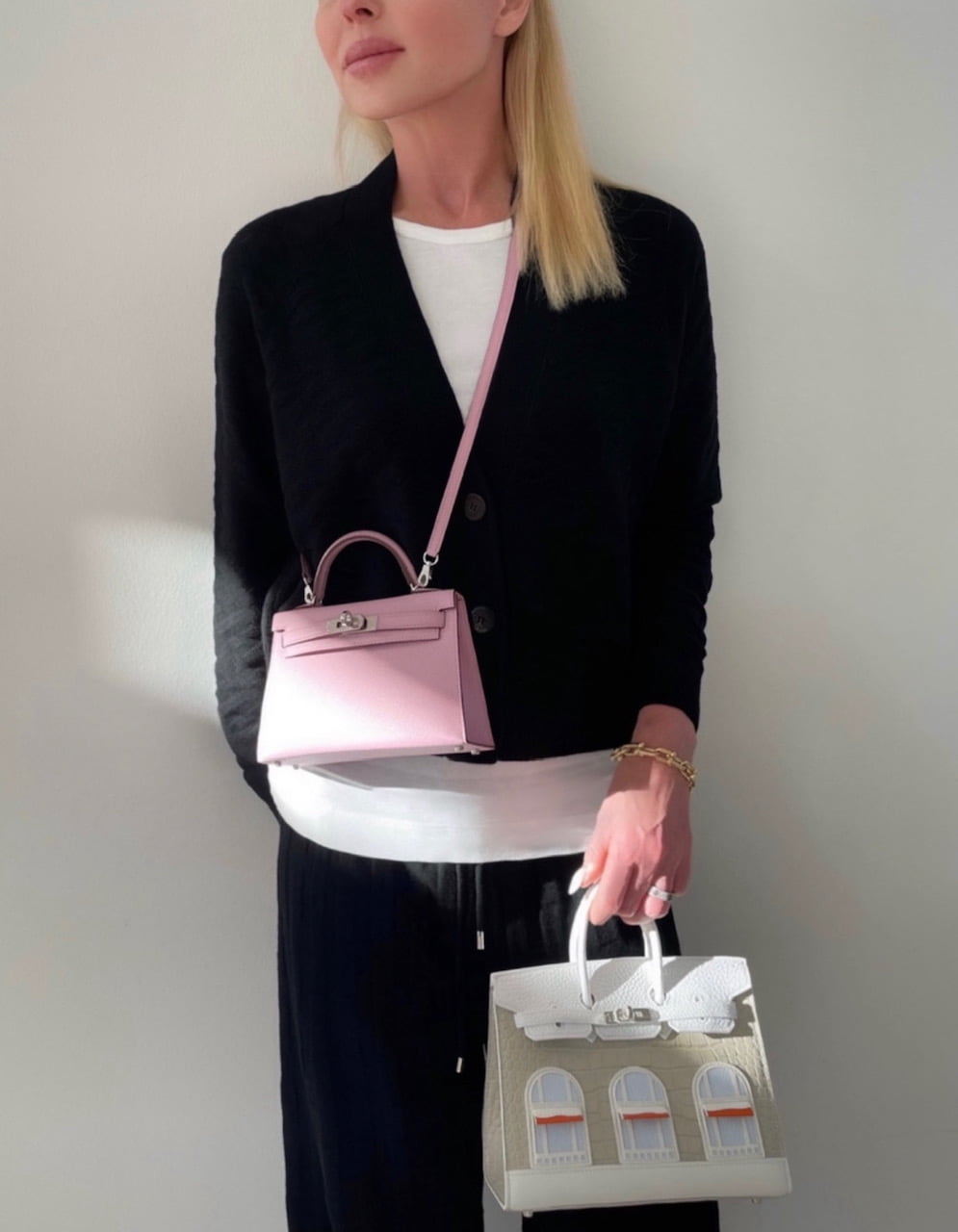 @cocomeetshermes
XO
Read Related Articles: