UPDATE: April 13th, 2016
Post edited for latest pictures and details below. 
Something not uncommon, but yet novel enough that I want to share overcame me last night. Mr. PurseBop and I were sitting up in bed, winding down from a somewhat hectic day. He was watching his favorite re-runs of Bourne movies called "The Bourne Legacy", and I was perusing fashion websites on my laptop and eventually landed at Chanel, no surprises there.
I have been daydreaming of the perfect piece from the Chanel Airlines collection, and have even been in- store twice to play with some pieces from the collection (read: Perfect Landing: Chanel Airlines Spring/Summer 2016 Bags). 
Although I have yet to see these in person, the CC vanity cases make my heart skip a beat and are my standout favorites of this collection. They remind me of vanity cases reminiscent of older eras of black and white with our favorite iconic actresses like Audrey Hepburn. Last night on the purseboppicks instagram, I posted a picture of these new vanity cases and it's clear some of you share in my obsession too.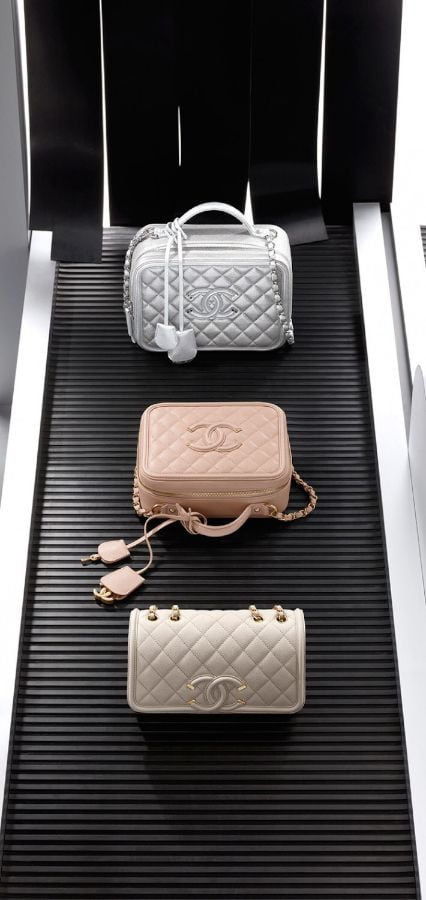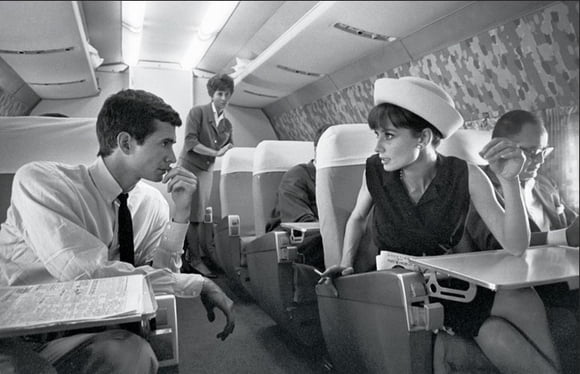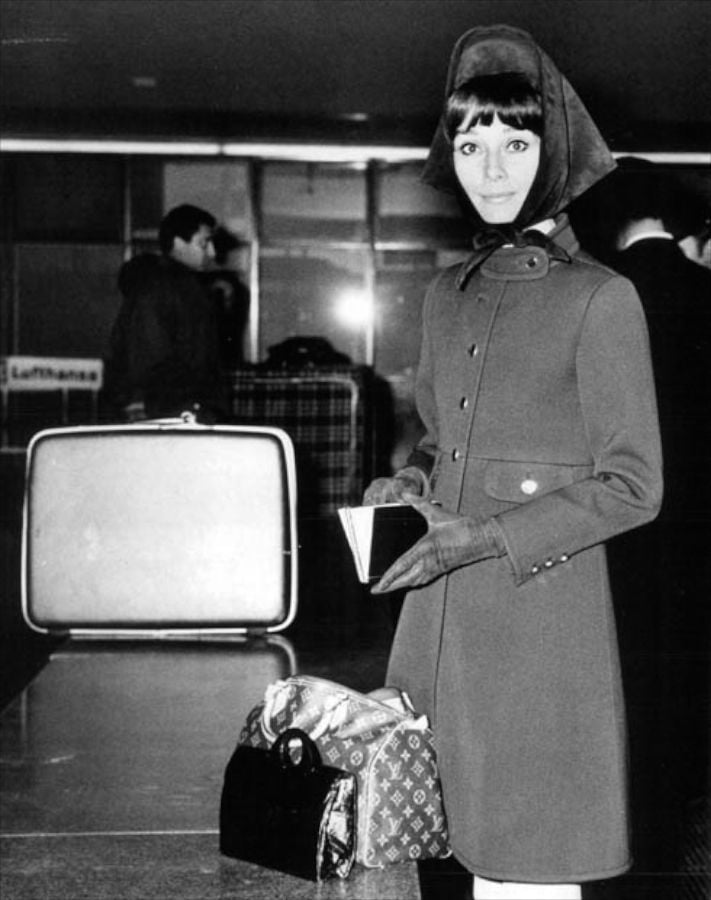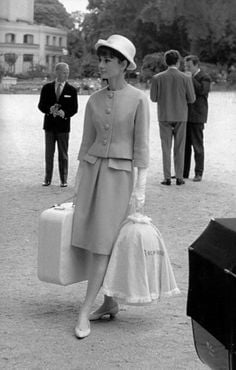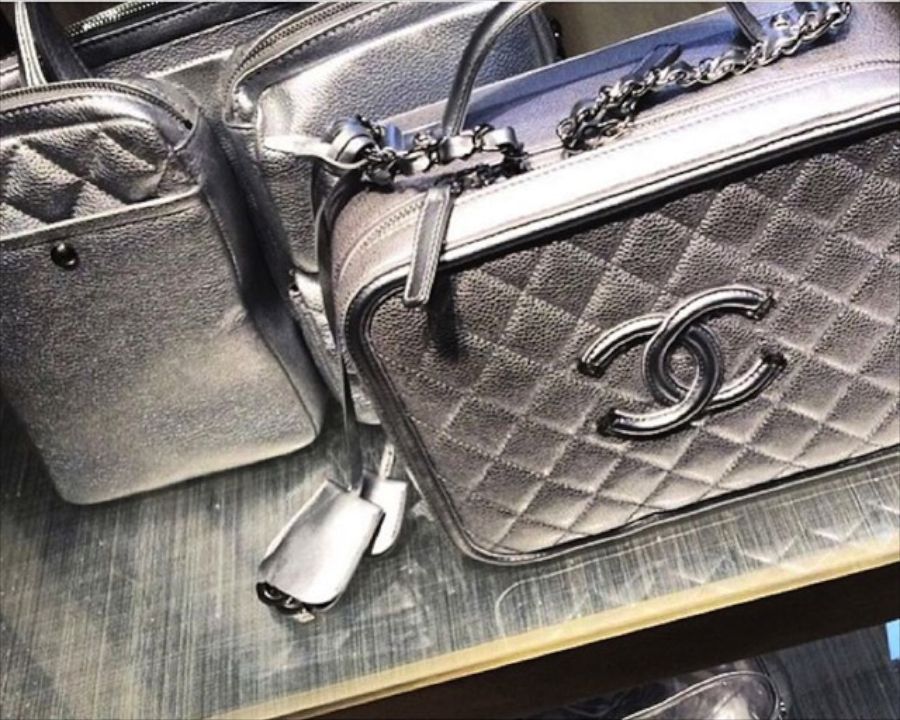 Vanity Cases are traditionally meant to carry a woman's cosmetics or other toiletries during travel. Chanel did a modernized take on the silhouette of the vanity case with all the useful features of a handbag. The Chanel vanity case comes with the signature chain strap, so you can carry it cross body or over the shoulder like a real purse. I especially admire all of the little travel accents on the bag like the two luggage tags, one of which has a "CC" charm and the other contains a key to lock the bag. Better yet, it unzips all the way around the perimeter and has many divisions and compartments much like real luggage and travel organization cases. For me, the vanity case is the perfect novelty bag that shows off the vintage airline theme of the collection while still being practical enough for actual wear.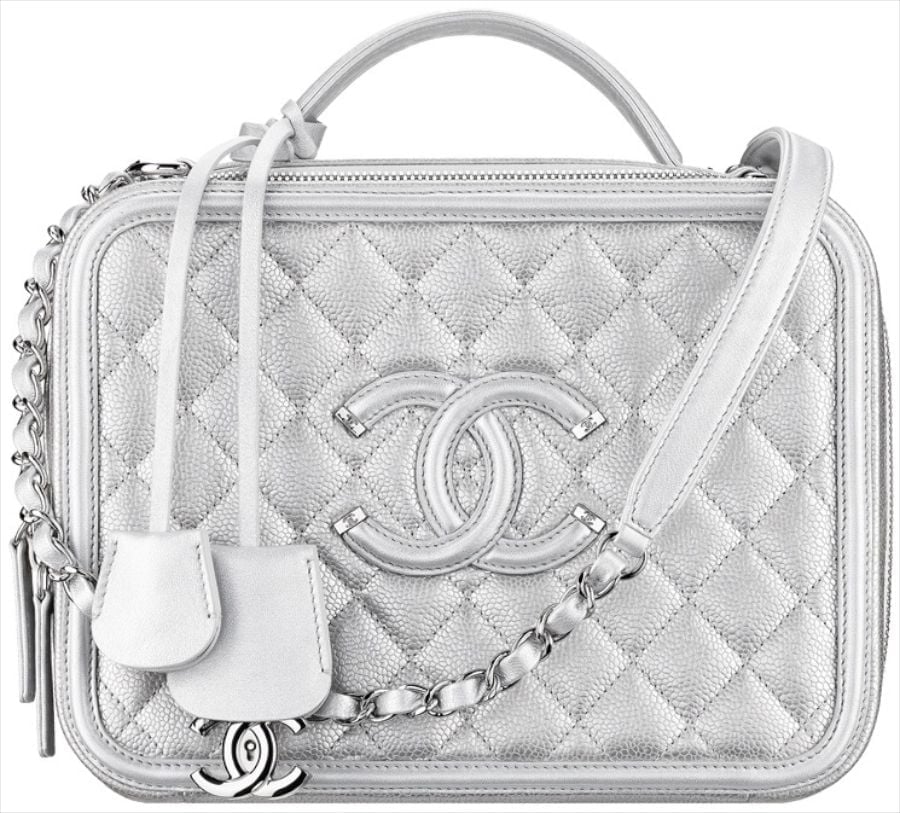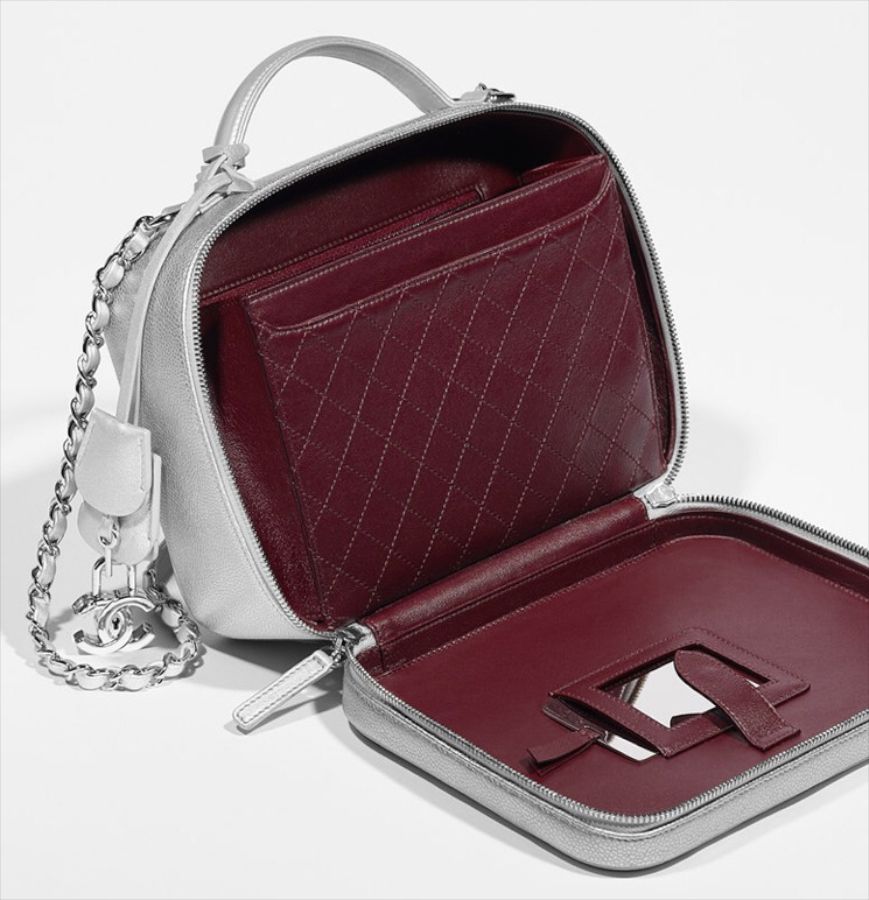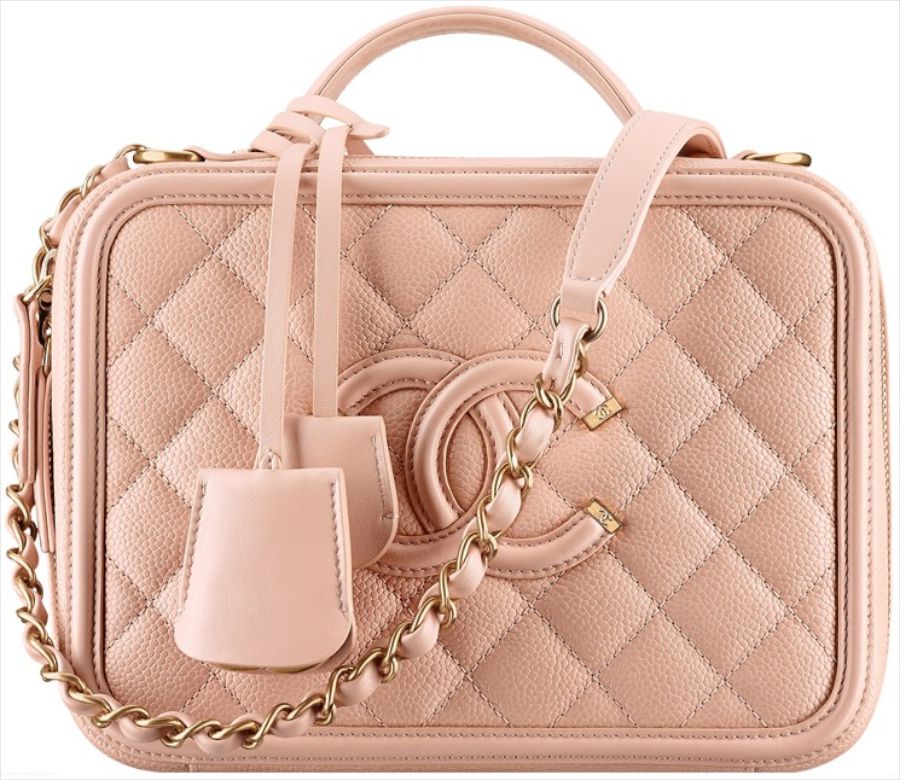 The vanity bag comes in solid beige, black and silver and also a beige/black combination. Available in three sizes:
Chanel Small Vanity Case
Style Code: A93342
Size: 5.1'x 6.7′ x 2.8′ inches
Price: $3500
Chanel Medium Vanity Case
Style code: A93343
Size: 6.3'x 8.3′ x 3.3′ inches
Price: $3700 
Chanel Large Vanity Case
Style code: A93344
Size: 6.7'x 9.4′ x 3.9′ inches
Price: $4200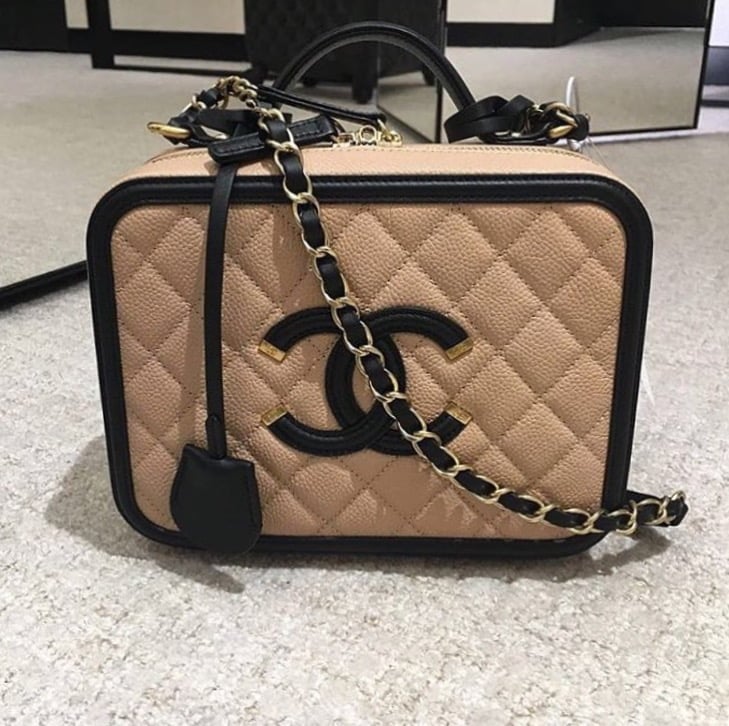 UPDATE: April 13th, 2016

This collection of Chanel vanity's has sparked so much interest here at PurseBop.com and our IG platforms that we are updating our feature with new pictures and to purchase details.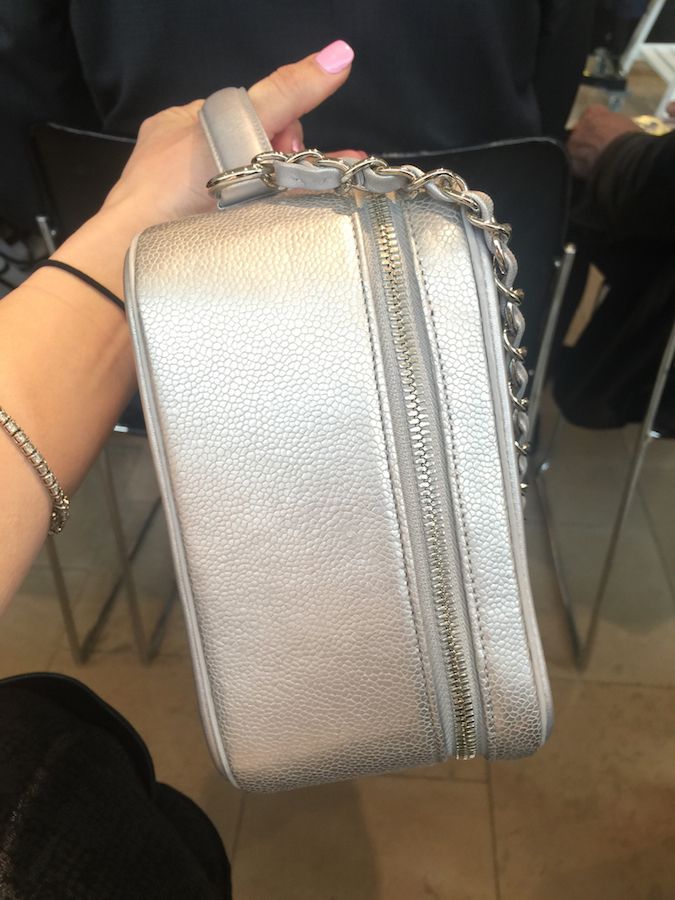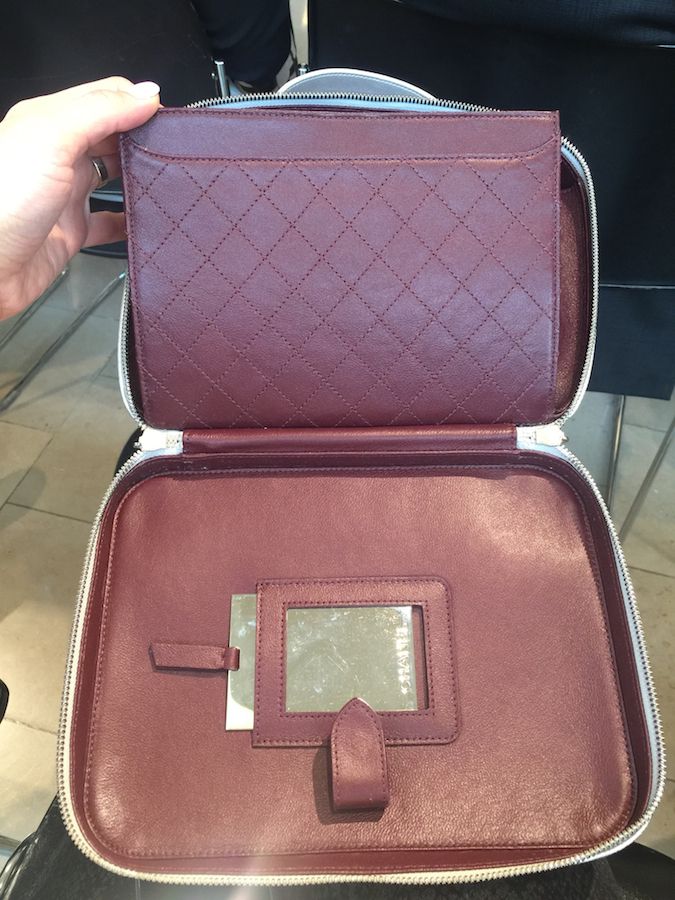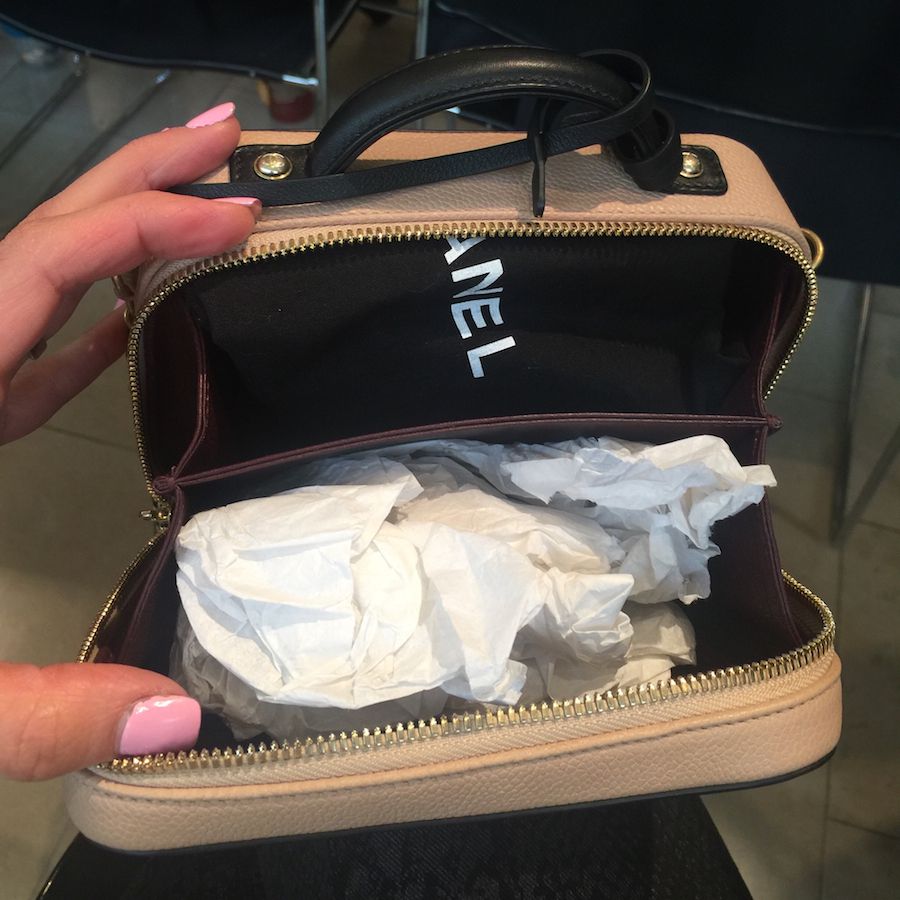 We rarely do this but with the number of inquiries we are receiving, we thought we'd help out by sharing our trusted Chanel SA's to contact to purchase:
Chanel Chicago: Megan at 312.608.5981
Chanel Bergdorf Goodman: Monica at 917.903.3823
Chanel NM, Troy: Christine at 248.979.5840
Love PurseBop
XO