There's so much more to Coco than just beautiful bags! We're determined to give you all the details on what created the legend we all know and love today, one post at a time.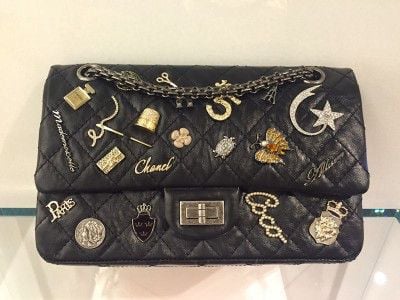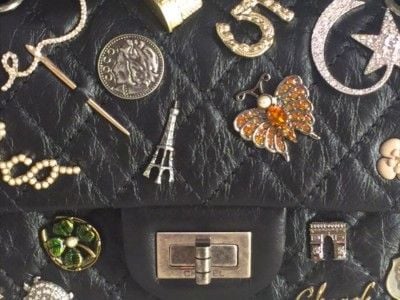 This Spring, CHANEL has once again released the "Lucky Charms" re-issue 2.55 bag. What's so special about this bag? To a Chanel collector and enthusiast this handbag signifies the tale of a legend.  There is significance and a story behind each and every charm. Each charm represents a state of Coco's life or progression in her career. Shall we…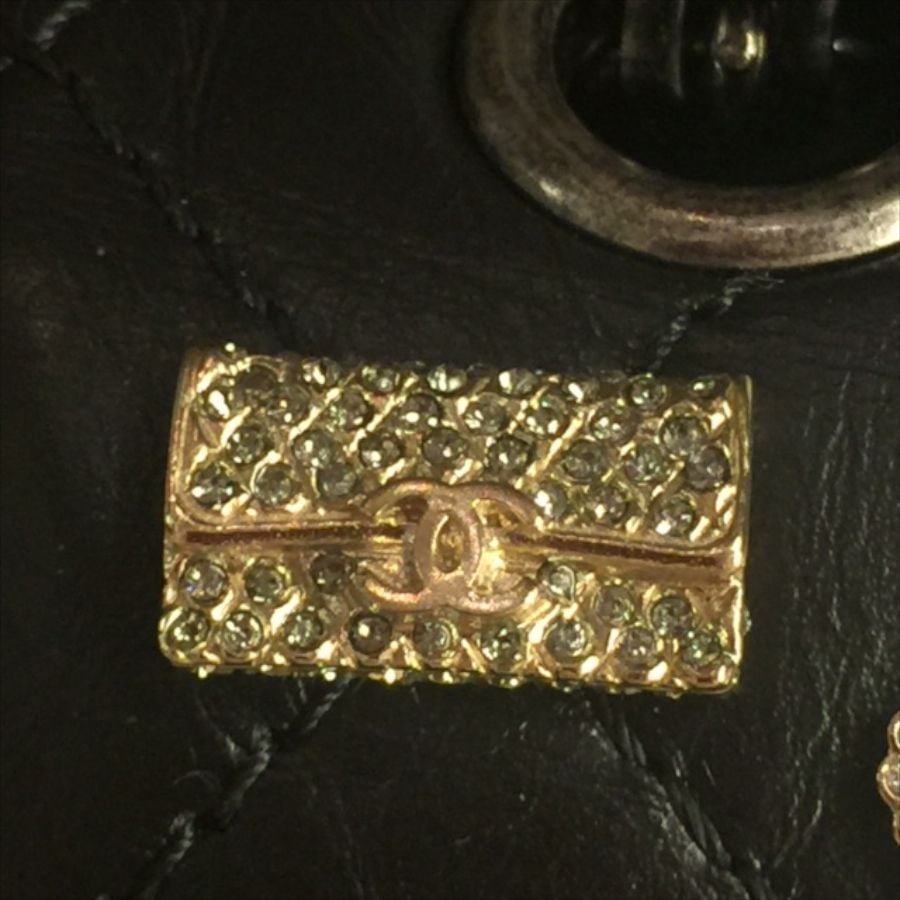 CC Classic Flap
Coco as we know from our Classic Chanel post, created the flap bag out of convenience since there was nothing very functional at the time. A way to keep her hands free, she was able to drink and smoke while her bag hung from her shoulder. It remains one of fashion's most iconic and coveted bags. The CC, most people believe to stand for 'Coco Chanel'. However, there's another theory that in creating the logo Coco kept the love of her life, Boy Chapel alive making it CC for 'Chanel Chapel'.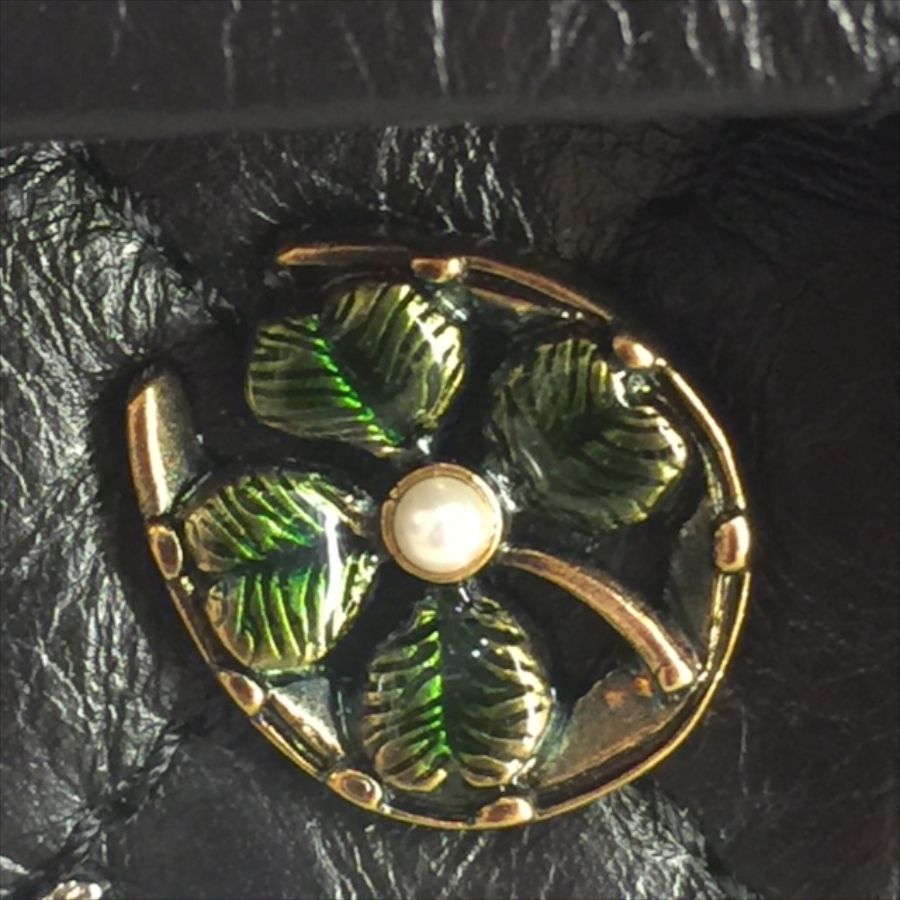 Four Leaf Clover
Chanel was very superstitious. She often surrounded herself with lucky charms, elephants, sea turtles and other pieces that represented strength and good omens. The common clover is usually 3 leafs, so when you find a four leaf clover it represents good luck. The four leaves represent faith, hope, love and luck.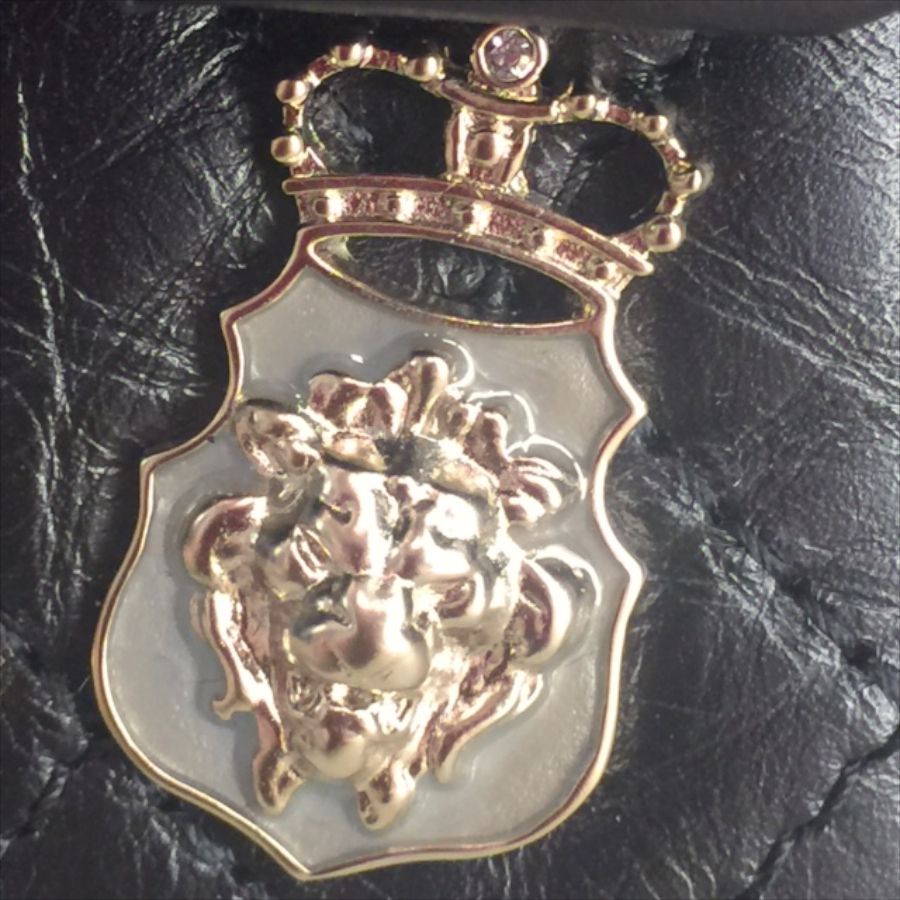 Lion Head
We see this mostly in vintage jewelry but occasionally in the modern pieces as well. Born August 19th, Coco is a Leo and believes strongly in her zodiac sign. True to her sign, she is confident, ambitious, domineering and of course stylish. "I'm a Leo, and like him I show my claws to protect myself. But believe I suffer more by clawing than being clawed." – Coco Chanel. The Lion is an inspiration to her line while she adorns jacket buttons, jewelry and accessories with his face. He is her strength.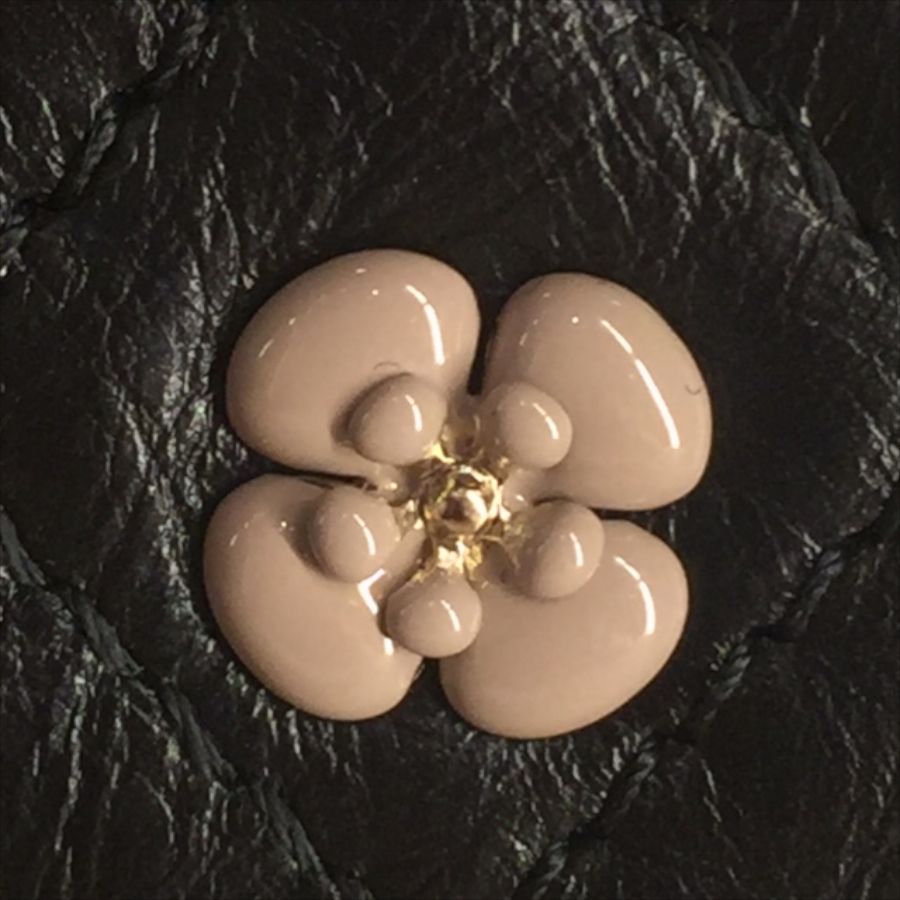 Camellia Flower
Coco's favorite flower because it is symmetrical. She was a very aesthetic person. It also was a flower of no scent so it didn't interfere with her perfume.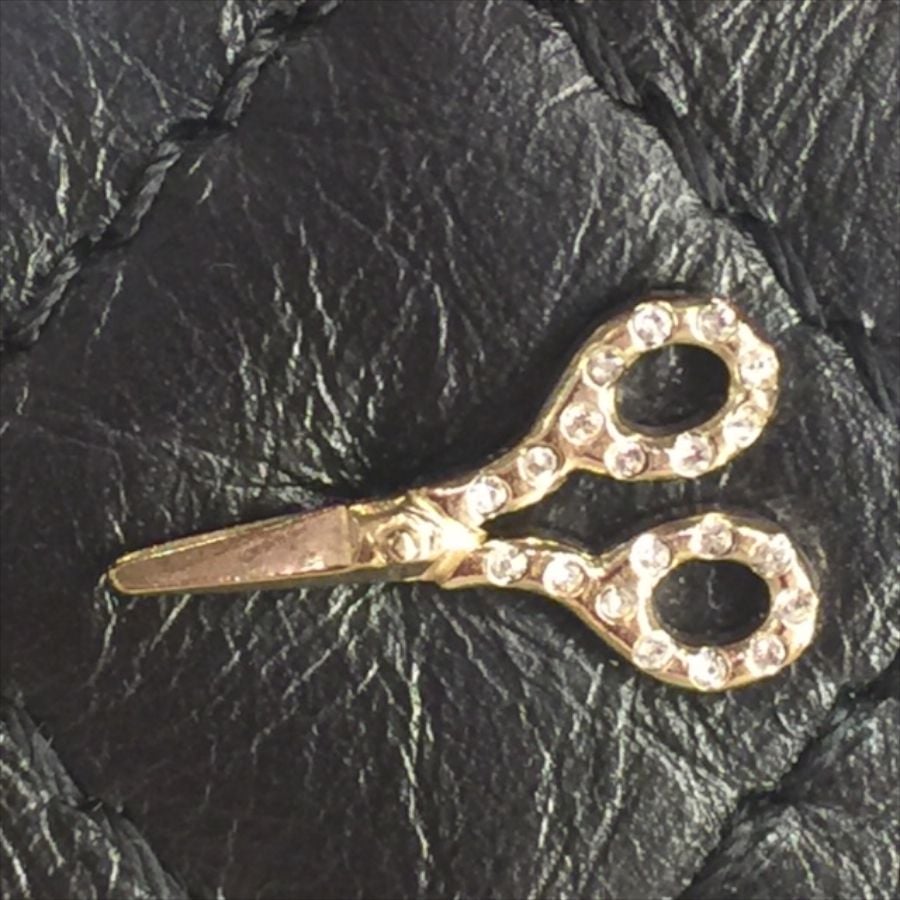 Scissors
Later in her life, Coco would rarely be seen without her scissors hanging from her neck off by a ribbon. Layered amongst pearls, they were easily accessible for her to design, alter or make any changes as she pleased while garments hung from models and mannequins.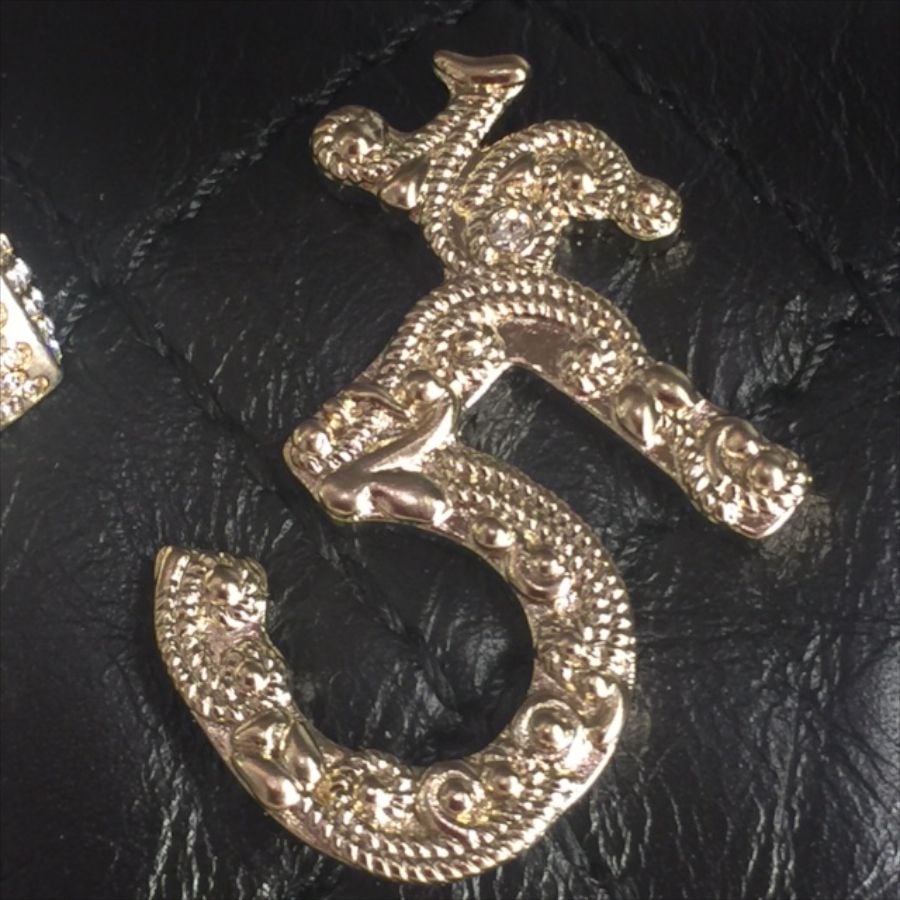 No. 5
Chanel's lucky number.  In 1921, she asked a perfumer to create an array of fragrances for her to choose from. It was when she got down the line to the 5th perfume that she knew this would be the iconic scent of her name. It remains today as one of the most famous perfumes in the world. 5 is also the date of her first runway show on February 5, 1954.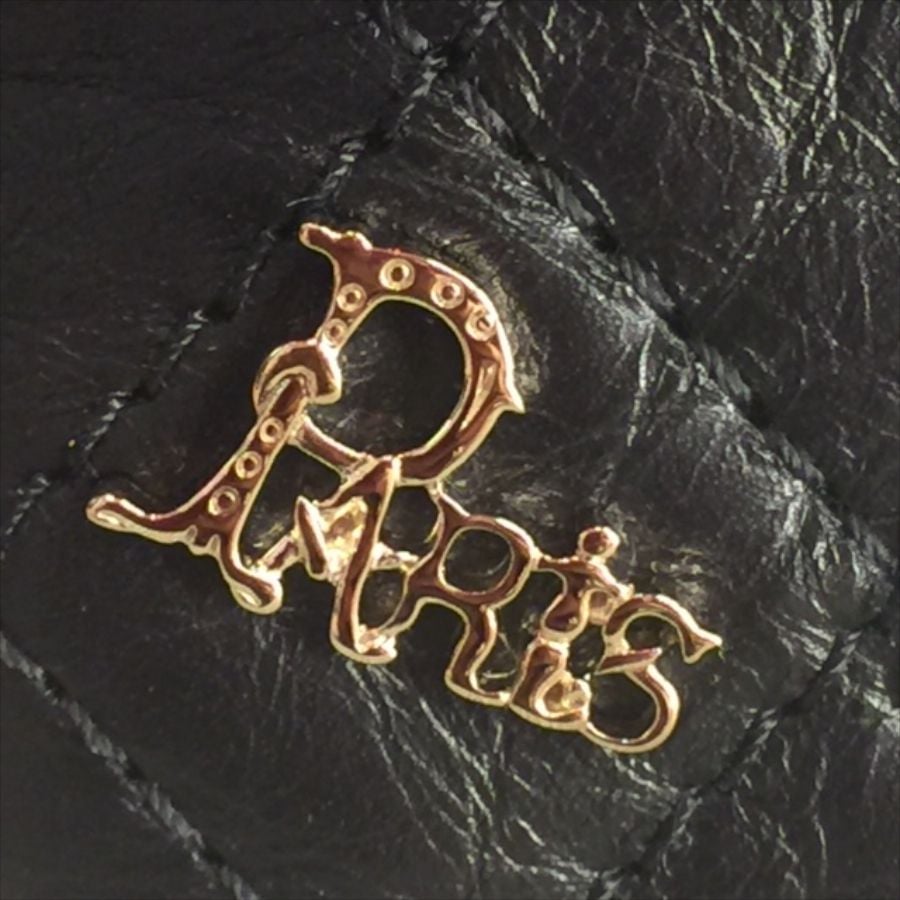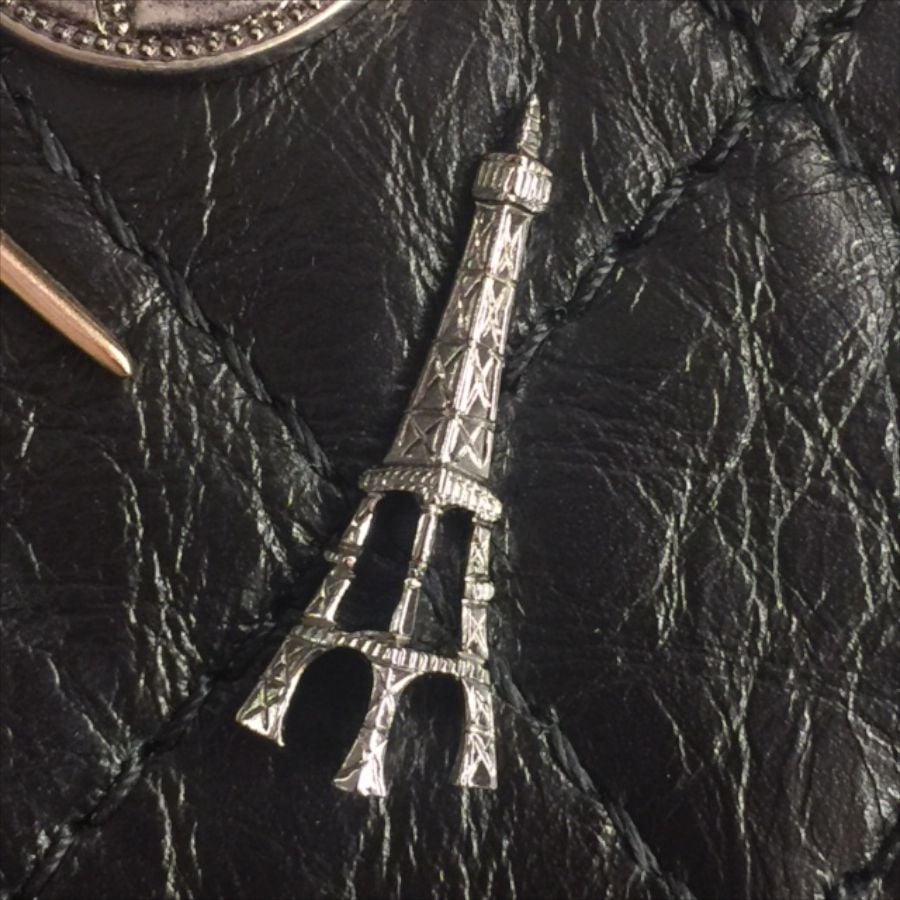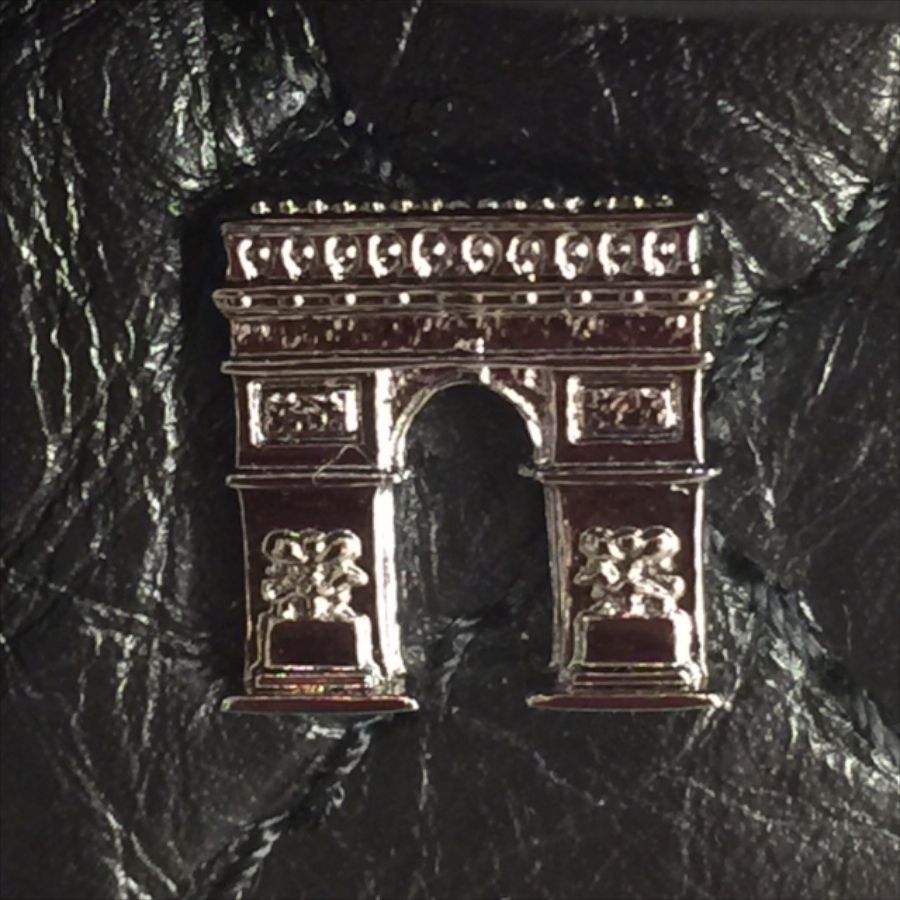 Paris, Eiffel Tower and Arc de Triomphe
Where it all started. Her first boutique at 31 Rue Cambon, still exists today in the same exact place Coco began her legacy. The first store of its kind, Chanel sold her clothes, shoes, handbag and makeup all in a one stop shop. Karl Lagerfeld takes on her role in the very same place where he still designs.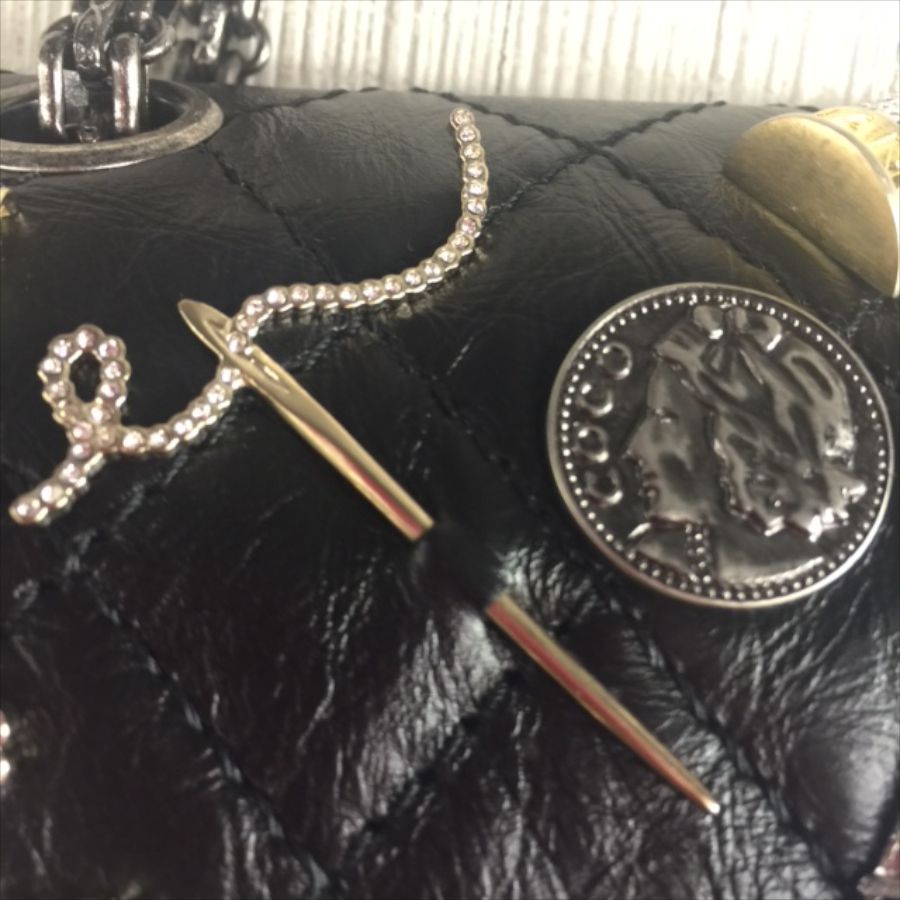 Needle & Thread and Thimble
Chanel began her career as a seamstress and transformed herself into a legendary brand that 60 years later epitomizes high fashion. Unlike most designers, she didn't use a pencil and sketch pad, but rather wrapped fabrics around mannequins and created pieces using nothing but her imagination and thread.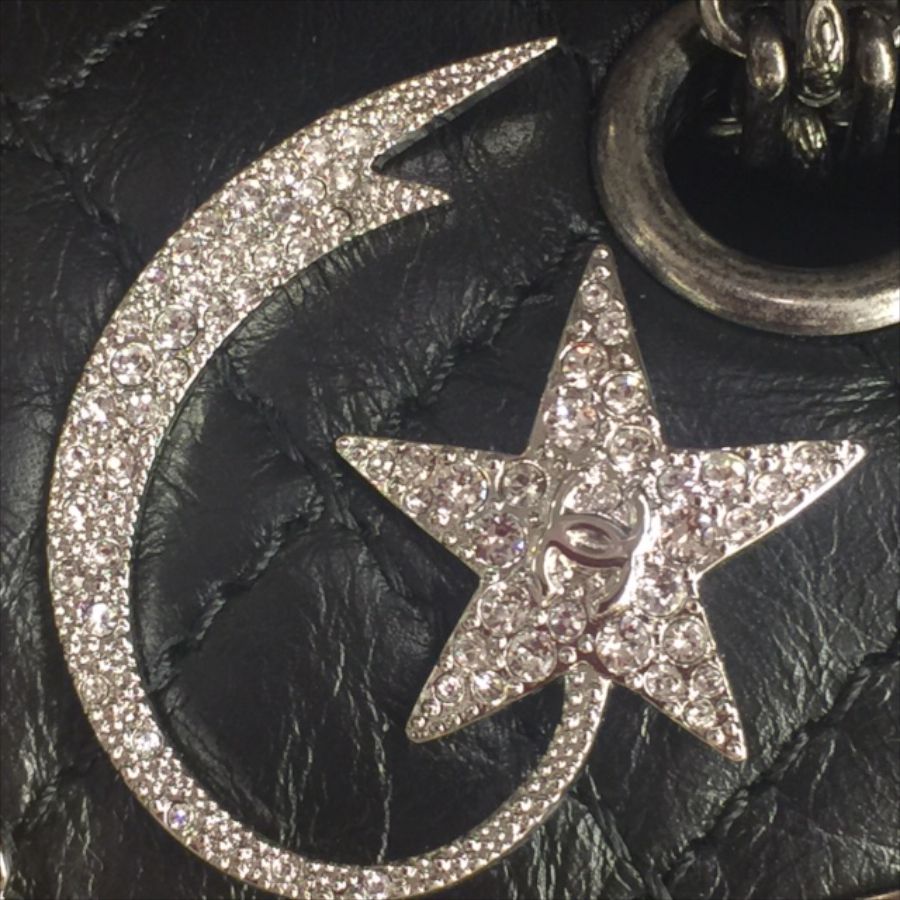 Cosmic Star
"I want to shower women in constellations." – Coco CHANEL. Coco had a fascination with astrology and used the correspondence of the stars as guides to life and the world. She uses the Parisian night sky full of stars as her influence for her first fine jewelry collection. The star also has 5 points…coincidence? I don't think so.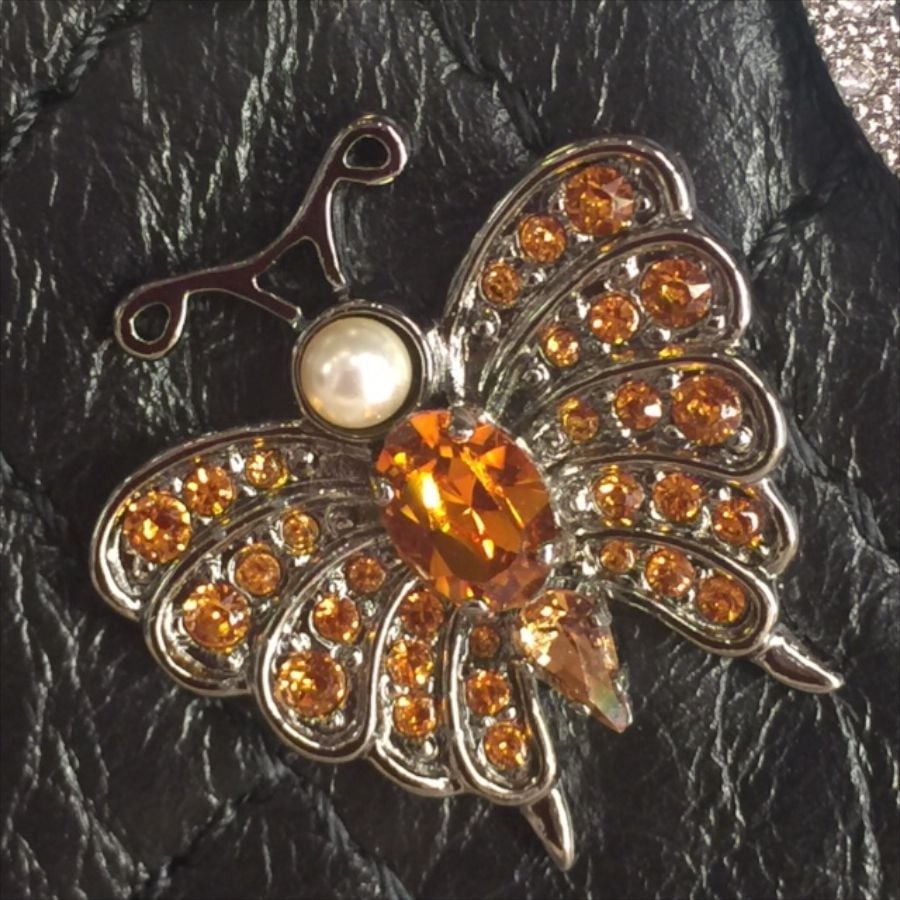 Butterfly
A butterfly goes through many stages in life. From growing pains and times of vulnerability, into moments of miraculous expansion. The symbol of a butterfly's transformation we can directly connect to the metamorphosis of Coco going from a poor, hungry orphan to the most iconic designer for generations.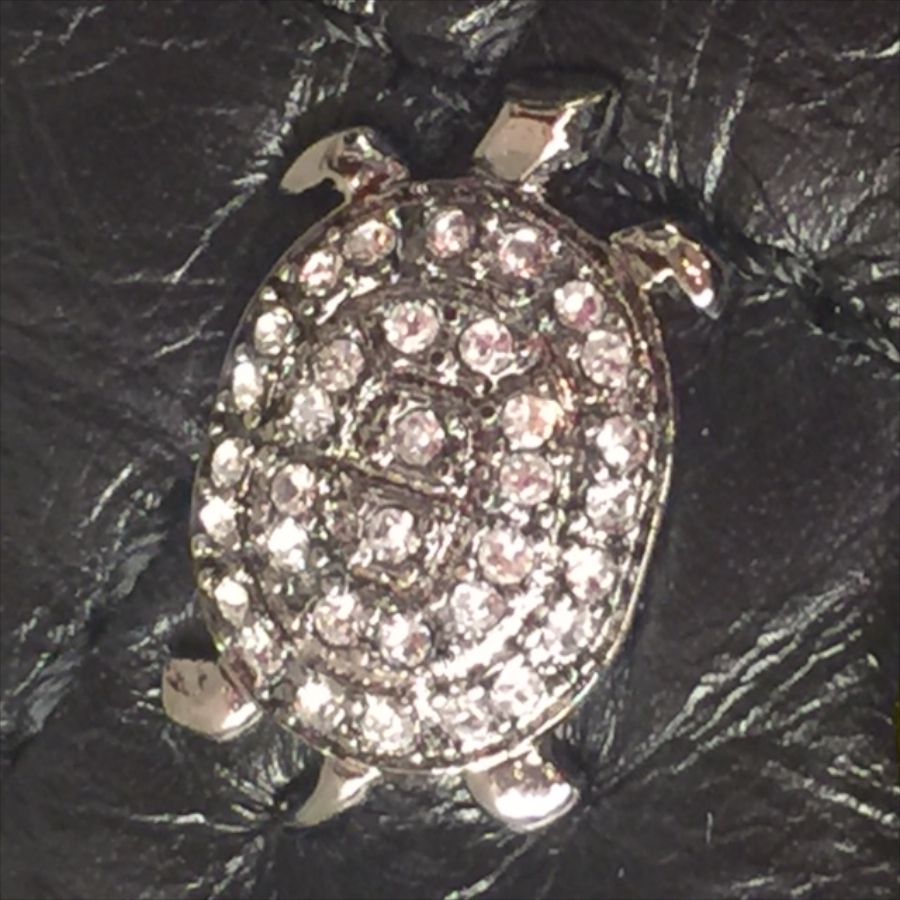 Sea Turtle
A sea turtle is an ancient symbol that is said to bring happiness and good vibes. It is known to represent for its resilient and persistent manner as well as creation and determination…Sound like someone else we know? #Coco
COCO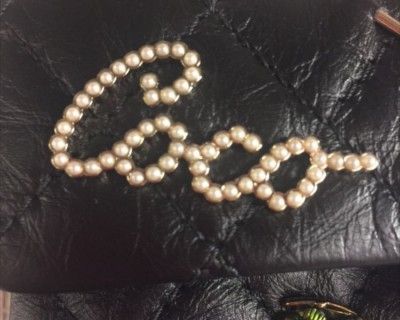 Lucky Charms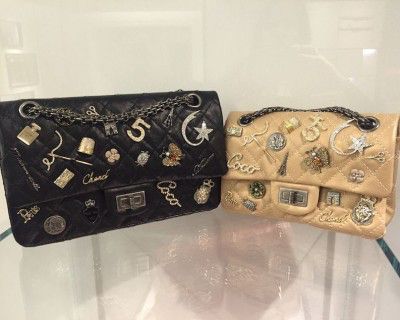 Lucky Charms is being offered in two sizes, the 224 priced at $6600 and the 225 at $8000, both in traditional black, champagne gold and beige.
A woman who changed the world of fashion when women needed liberation. Somehow today, she continues to provide us all with a sense of freedom and independence.
"One cannot be forever innovating, I want to create classics…" –Coco Chanel
Love PurseBop
XO