We all love the fabulous selection of accessories that Fall brings, and BOOTS are one of the biggest perks of the seasons. As we saw in our Fall trend investigation, boots and booties are one of  Fall's biggest "it" items, and they can really elevate your look.
One of my favorite purchases each year is at least one special pair of boots. This year was no different. It was raining boots, all kinds of gorgeous boots in NYC at Bergdorf's when I visited recently with some of our PurseBop family members, @by_md and @lbrand_stylegirl. Our shopping day proved to be fruitful, and I was very impressed at the selection this year. There were many boots with beautiful block heels, intricate designs, and embellishments and decals, which was perfect because I was looking for that perfect statement boot. 
Let me share my favorites with you and the pair that made it home with me. They are a velvety, shimmery (because bling is my thing) pair of Rene Caovilla boots, and they will be getting a lot of wear in the upcoming cold months!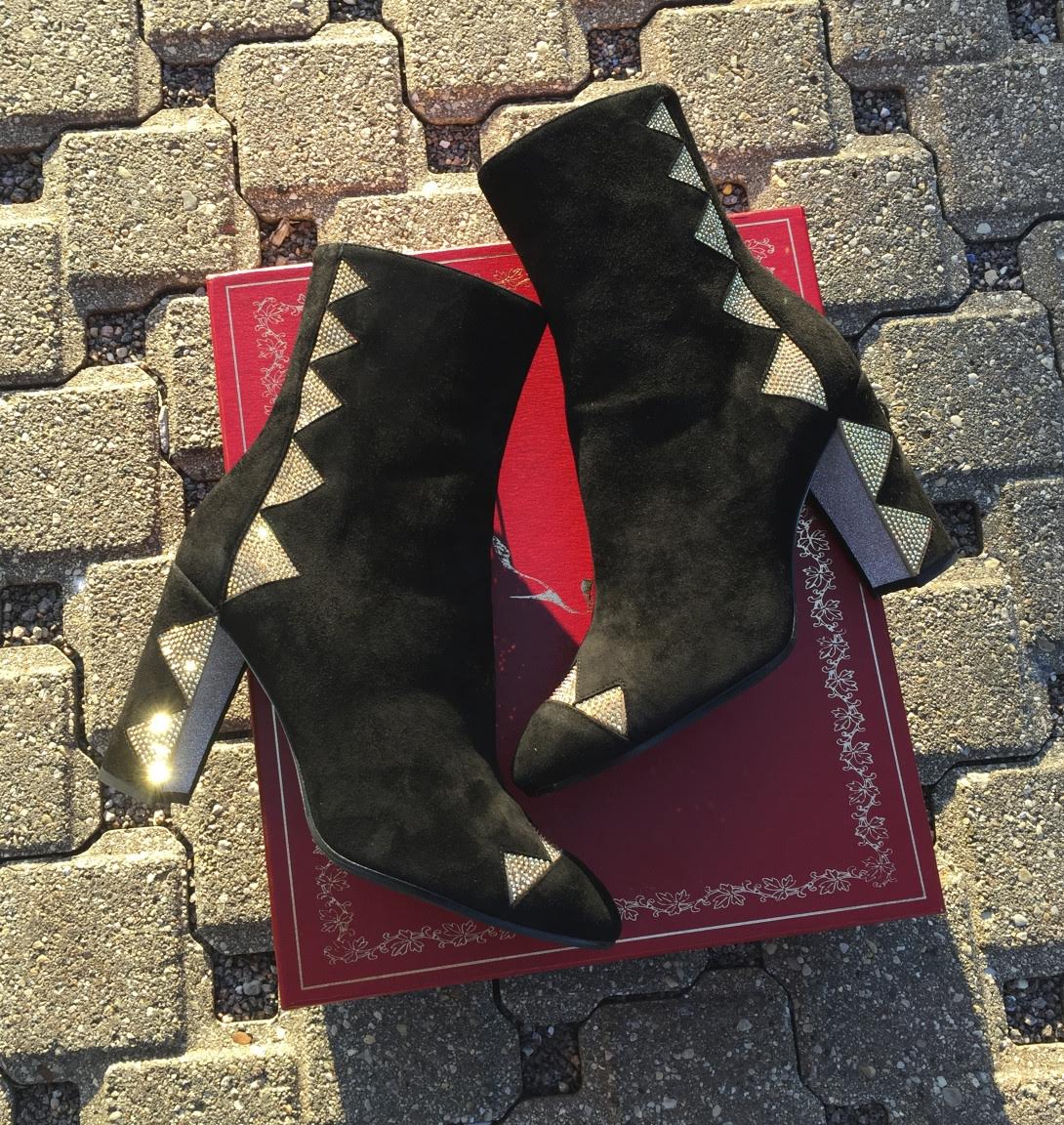 To check out my boot picks from previous years, read:
Chapter 7: The Hermes Boot Mission
The Blingy Boot: Rene Caovilla
Even with a new pair of boots in my closet, I still can't help but be on the search for more! If you're boot shopping like me or if you just need a distraction, look through some of the fabulous boots and booties in store right now…
Updated: November 10th, 2016