Everyone is curious about how to score their first (or next) Birkin or Kelly (quota bag). We get so many questions asking if there is a  magic formula. Although there's no one-size-fits-all answer, there are a few tips, tricks and recommendations we have to share. If you're wondering how you can get your first Hermès dream bag, you've finally landed at the right place for all your research.
See what else is on our community member's minds this week. Keep your questions coming. We love receiving them.
Submit a question to Dear PurseBop here.
Read the answers to all past questions here.
How Do I Get My First Birkin?
The number one question on many people's mind is what is the secret ingredient to getting your first (or tenth) Birkin or Kelly. There is not one simple answer. We have put together 7 simple steps to follow which should put you in the right direction of achieving your ultimate Hermès goal. Get the answer here.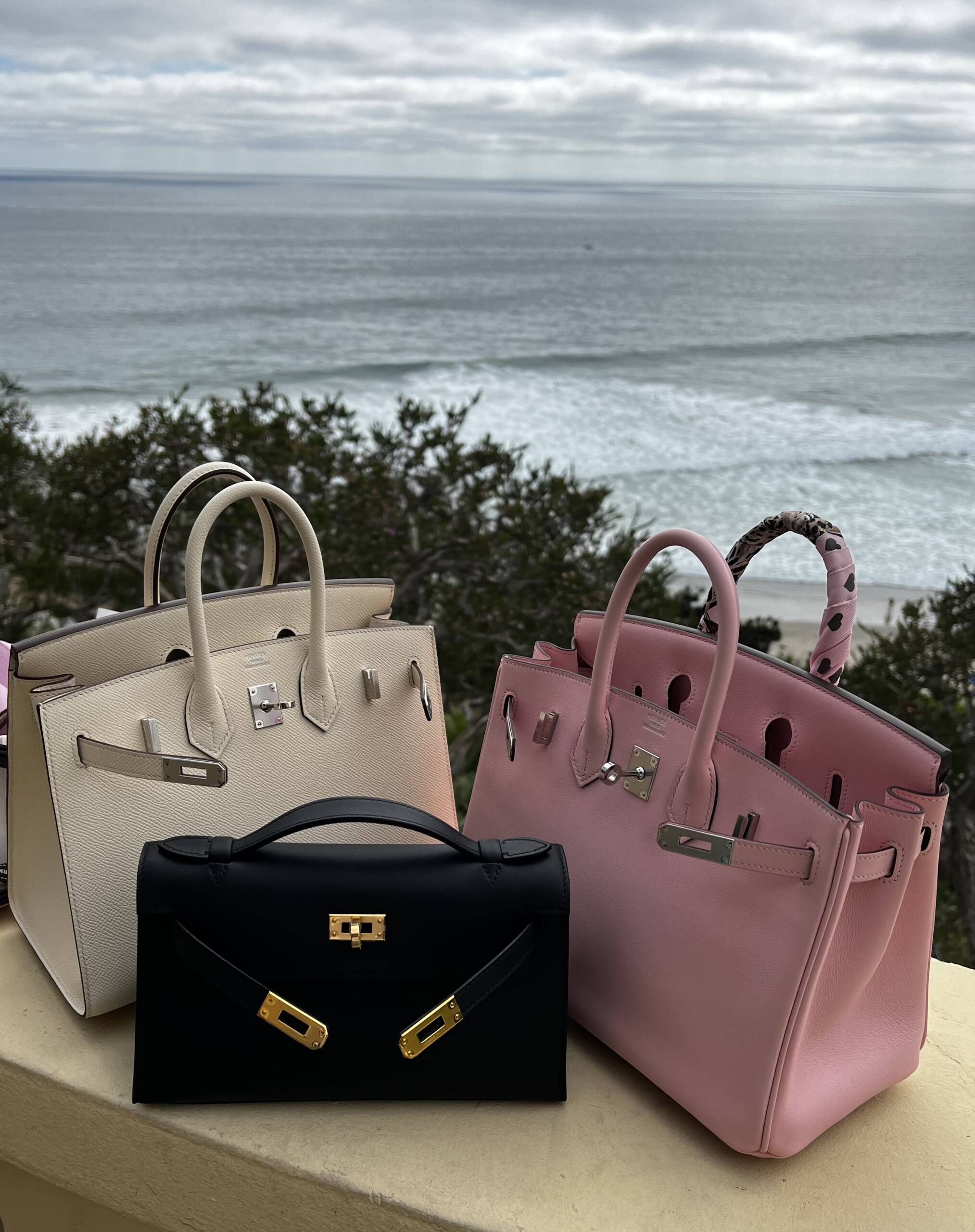 Do Items Purchased During Hermès Sales Events Count Toward My Personal Profile?
Hermès does not put items on sale in their individual boutiques around the world. However, private sale events are held in different cities each year by invitation only. Silks, ready to wear (rtw), shoes, and fashion jewelry (no leather bags) can be purchased at 30-50% off the retail price. Tap here to find out whether your Sales Associate (SA) at your home store can view the purchases made at the sale events.
First Hand Account of One London Hermès Client's Experience With the Wishlist System
Our community member, who wishes to remain anonymous, shares her experience with the wishlist system at the London Hermès boutique. Remember, each person's experience navigating the world of Hermès in pursuit of their holy grail bag is unique to them. It is important to avoid comparing your journey to others. Just share in her joy and success and have patience. Your time will come as well. A must read for sure.
Should I Rehome My Chanel Boy Bag?
Is the Chanel boy bag still popular? Does it hold its value? Our community members want to know whether it is wise to rehome their Chanel Boy bag if they have not reached for it in a long time. We answer this burning question here. Answer these four questions to determine if it is the right time to re-home your designer luxury handbag. Our motto of "doubt means don't" allows for taking a step back to avoid make an impulsive decision you might regret in the future. Tap here for the steps to consider before making such a decision.
How Do I Get Offered An Exotic Bag from Hermès?
Many seasoned collectors of Hermès bags eventually hope to add an exotic Birkin or Kelly, or perhaps a Constance or other non-quota bag to their collection. What level of VIP must a person achieve to request an exotic bag? Are exotic bags more difficult to be offered than a leather Hermès bag? All this and more is answered right here.
Updated: October 15th, 2022