As you know, PurseBop can't resist a good, juicy boy (bag). The Boy craze has spread swiftly throughout our instagram community, so of course PurseBop had to take a deeper look. While we still maintain our loyalty to the Chanel Classic family as well, there is no denying that the Boy Bag has an irresistible appeal that has kept us enamored since its release.
If you're looking into a new Boy bag or just need a full blown Boy education, enjoy PurseBop's Chanel Boy Bag Reference Guide!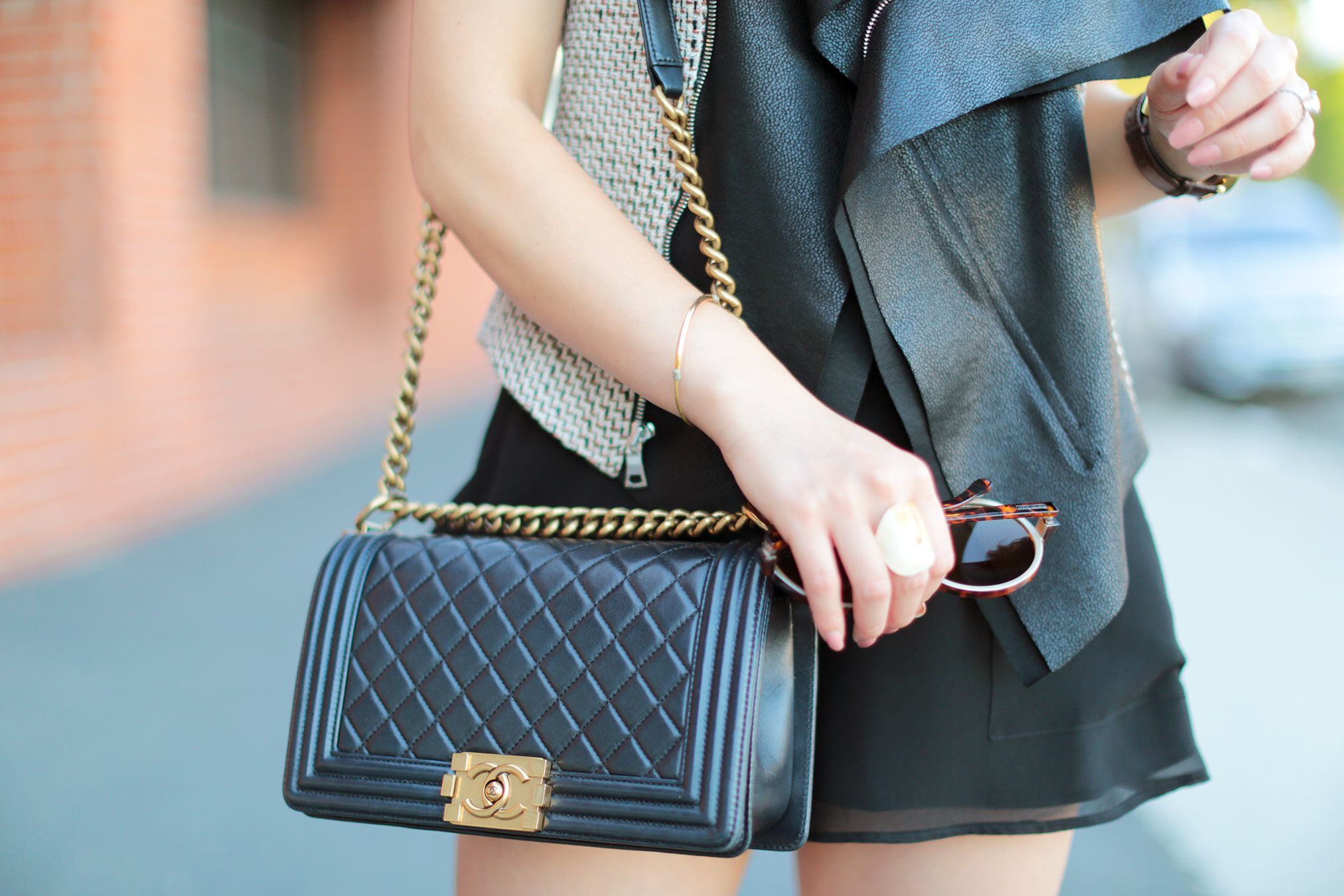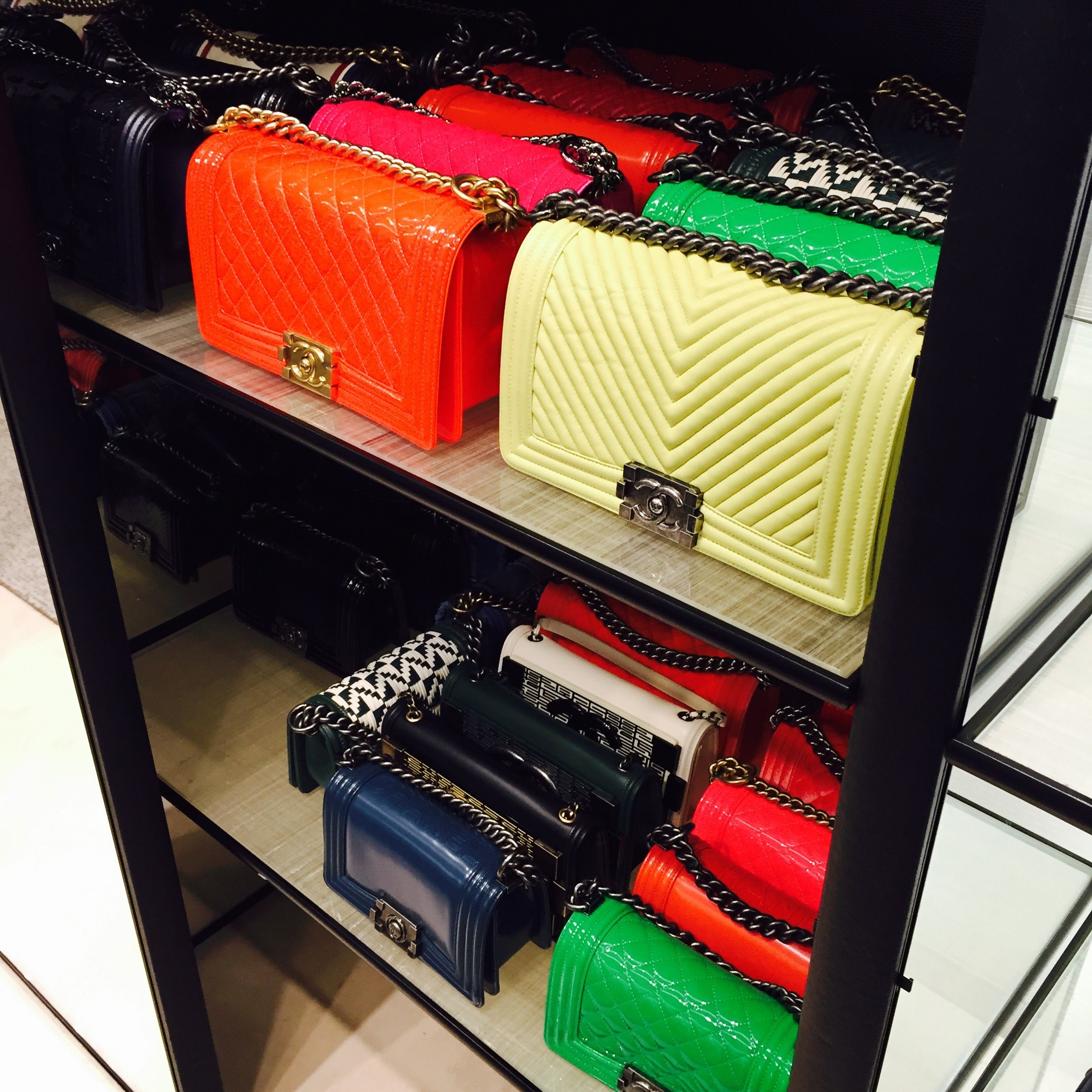 History
The Boy Bag was first introduced in Chanel's Fall/Winter Ready-To-Wear collection. Since then, the Boy has joined the ranks of the "icon" family with the classic flap and re-issue, and is bound to become a true classic itself (if you don't already consider it one!) The bag was inspired by cartridge bags, which are used for hunting. The Boy Bag instantly caught attention of the fashion world and still holds its place now because its aesthetic truly bought a revolutionary turn to Chanel's collection. Even though Chanel is known for innovative and quirky bags in general, compared to the more everyday bags, the Boy bag asserts itself as bold and edgy. The chain is wider and has darker, more antiqued looking hardware compared to the jewelry-like nature of the Chanel Classic flap. The bag itself has straight, clean lines showing Chanel's intent of conveying the Boy bag's modern freshness and sporty vibe.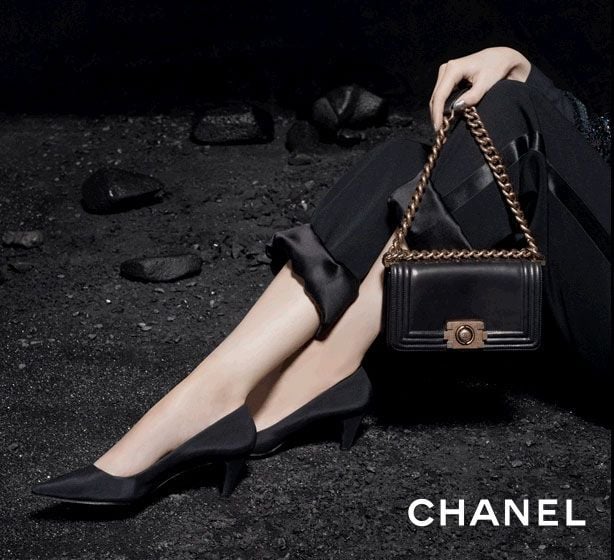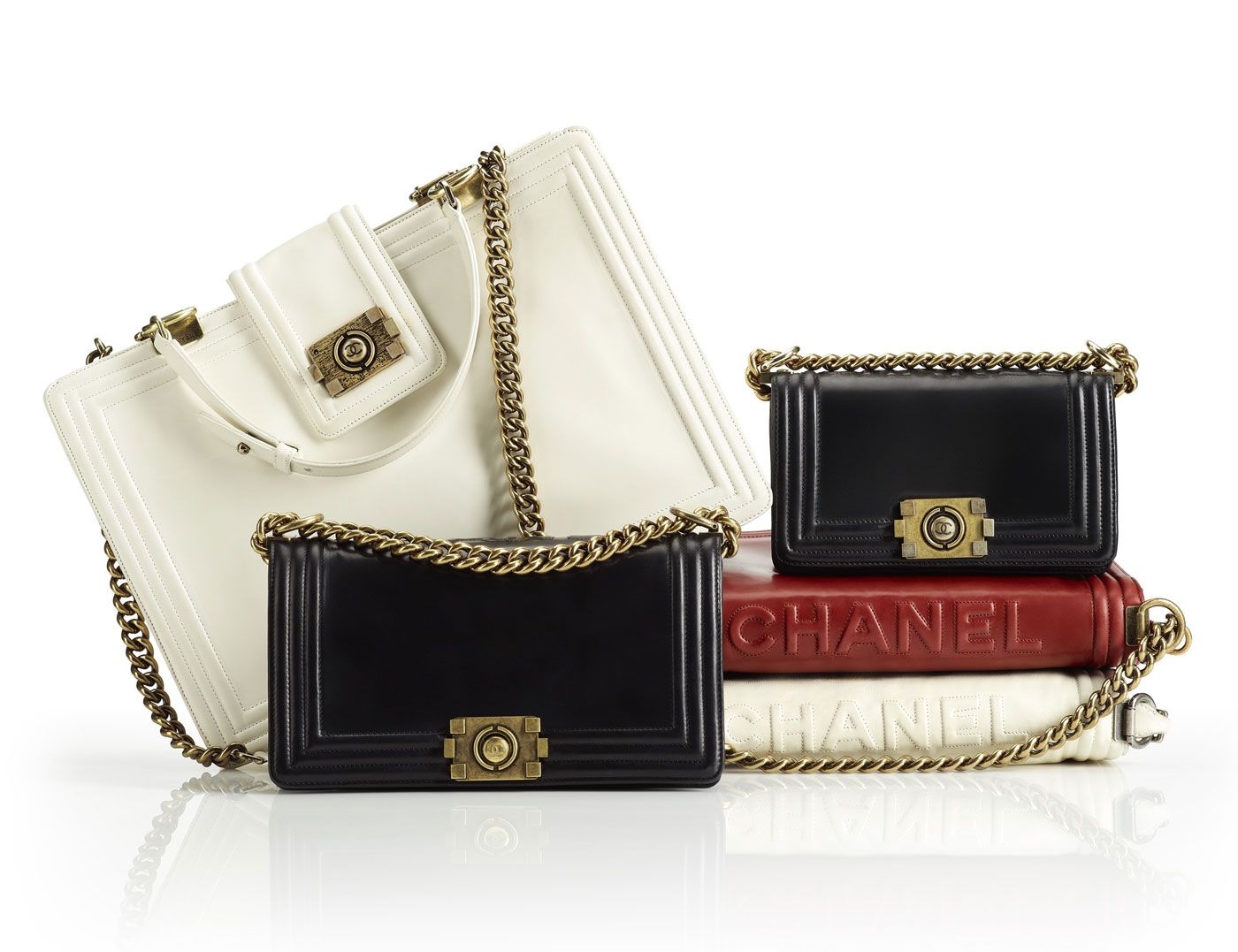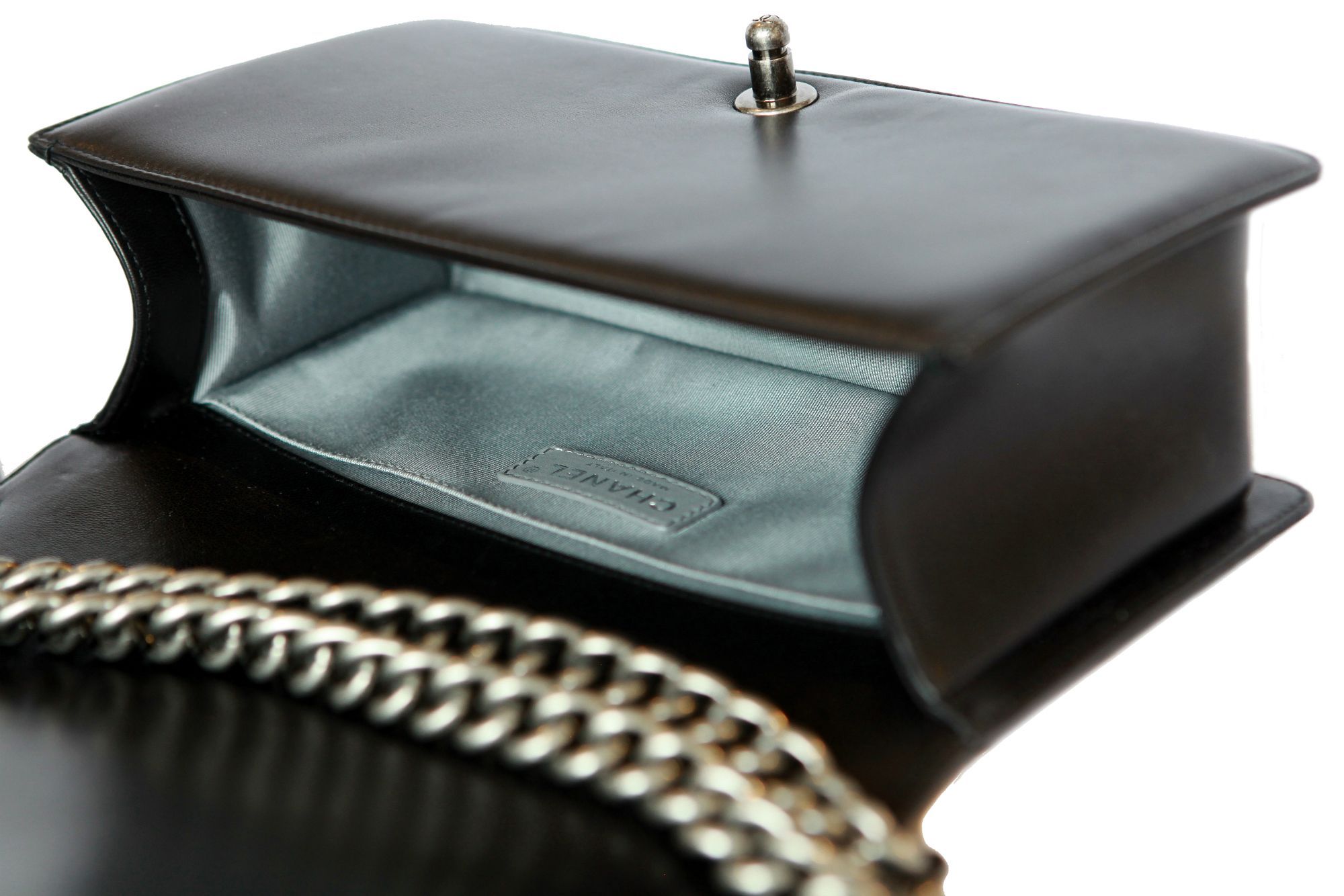 Best Looks
The Chanel Boy Bag was inspired by Gabrielle "Coco" Chanel's play with masculine accents in her style. As described by Karl Lagerfeld:
Chanel used men's underwear to make dresses; she has this boyish attitude, in fact it is the very spirit of Chanel. She got it from Boy Capel, the great love of her life, which, incidentally, explains why the new bag is called the Boy Chanel.
The Boy Bag itself isn't overwhelmingly masculine, but it does have a distinctly utilitarian feel compared to the classic flap's feminine form.  In comparison, the Boy Bag is more structured and boxy with straight lines and angular corners. The Boy Bag's streamlined look makes it a more modernized version of Chanel's classic flap. The silhouette is the perfect blend of boldness and chic timelessness.
The Boy Bag's large front flap almost serves as a canvas of its own allowing for many different designs, styles, and materials each season. The different ways you can style the Boy bag are endless. Chanel lover's gravitate towards this bag because of its functionality and versatility. It can be worn over the shoulder or crossbody. Whether you're going for casual chic or in need of formal flair, the Boy bag is the perfect choice.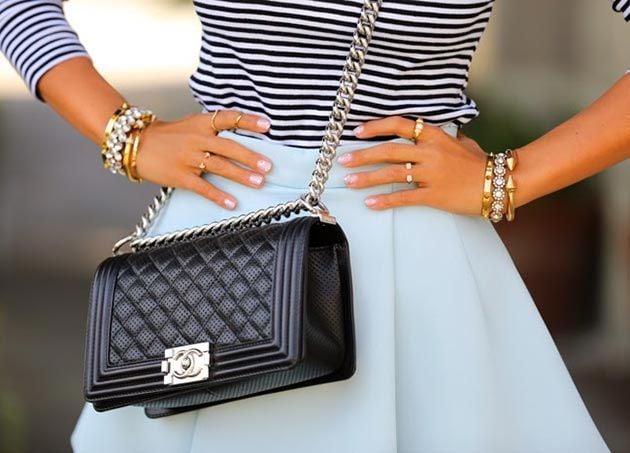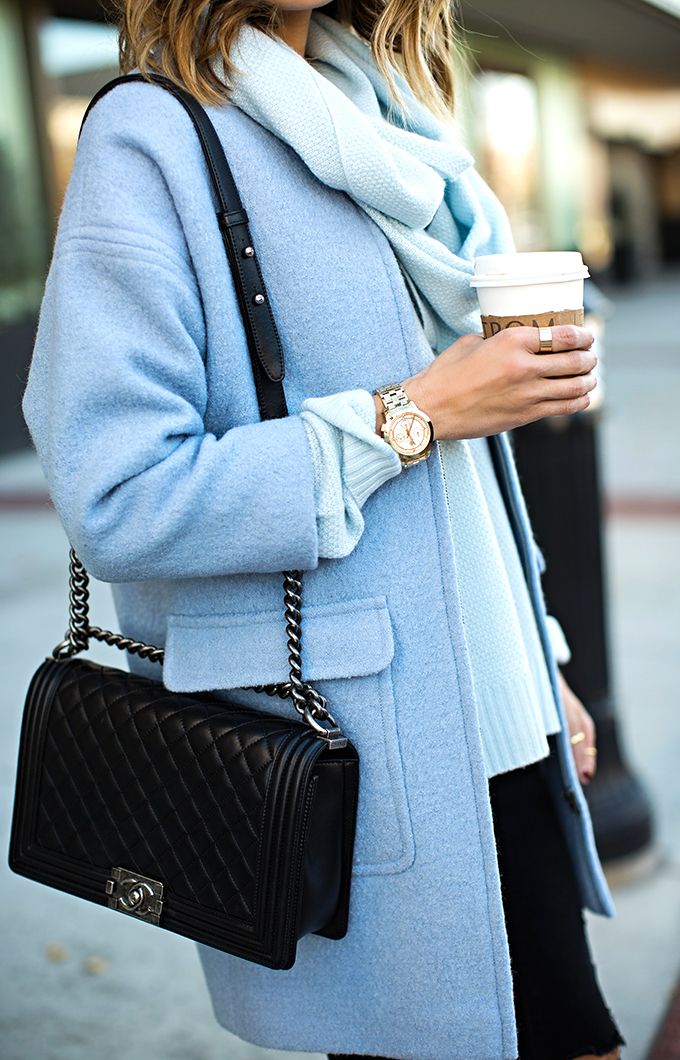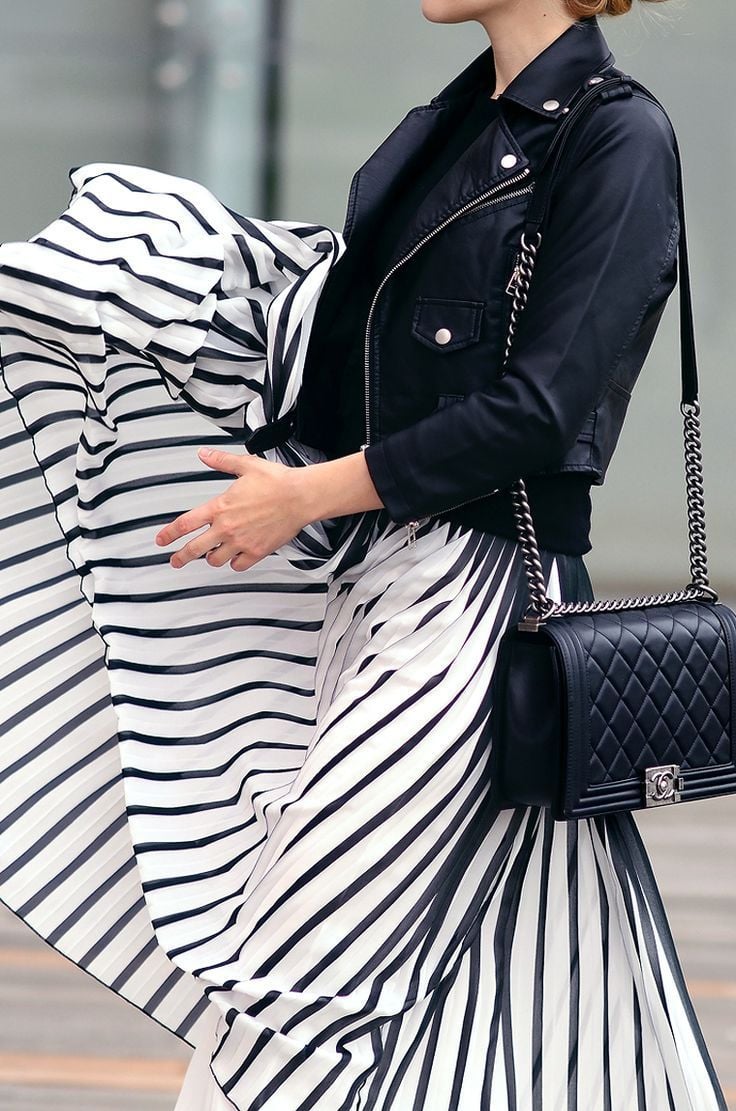 Sizes
Here are the dimensions and comparisons of the Boy Bag family from smallest to largest:
Small: 20 x 12 x 8 cm/7.9″ x 4.7″ x 3.1
Old Medium: 25 x 15 x 9 cm/9.8″ x 5.9″ x 3.5″
New Medium: 28 x 18 x 9 cm/11″ x 7″ x 3.5″
Large:30 x 21 x 10 cm/11.8″ x 8.3″ x 3.9″
Chanel introduced the "new medium" size shortly after the Boy Bag family release. The new medium is a little bit larger and roomier than the old medium, and has more interior pockets for extra storage. While size depends on preference, the small boy is perfectly suited for special, formal occasions, especially in a bright or glittery color. All sizes can transition from look to look, and the larger sizes work well for travel.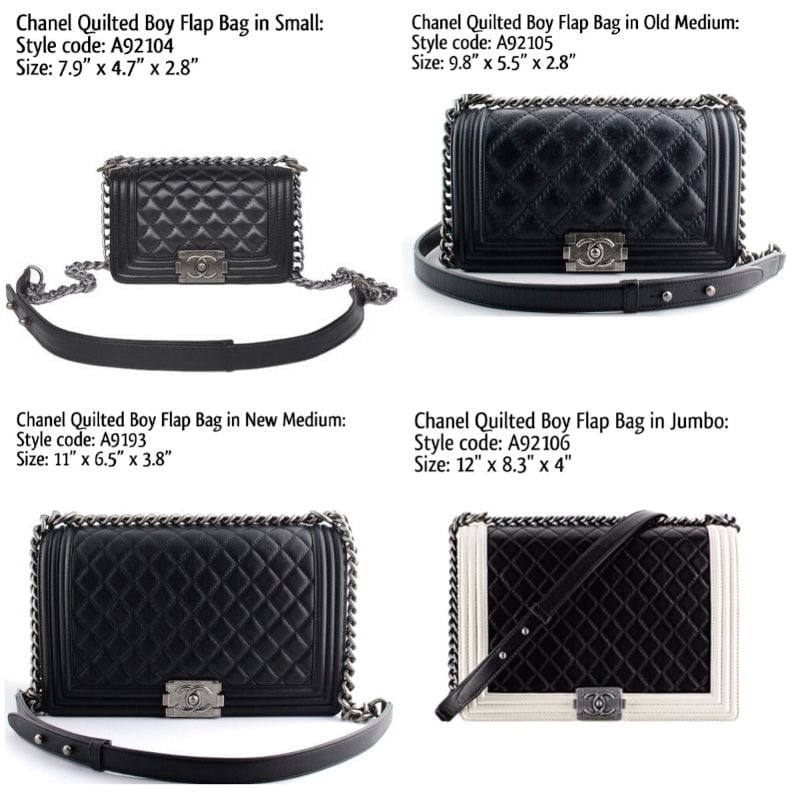 | | | | |
| --- | --- | --- | --- |
| Size | USA | Europe | USD Equivalent |
| Small Quilted Boy | $4,000 | €3,420 | $3,732 |
| Old Medium Quilted Boy | $4,200 | €3,720 | $4,060 |
| New Medium Quilted Boy | $4,600 | €4,150 | $4,529 |
| Large Quilted Boy | $4,900 | €4,450 | $4,856 |
Celebrity Style
Celebs have also gone crazy over the Boy Bag! The Boy has even made its way onto the red carpet a few times.
Sarah Jessica Parker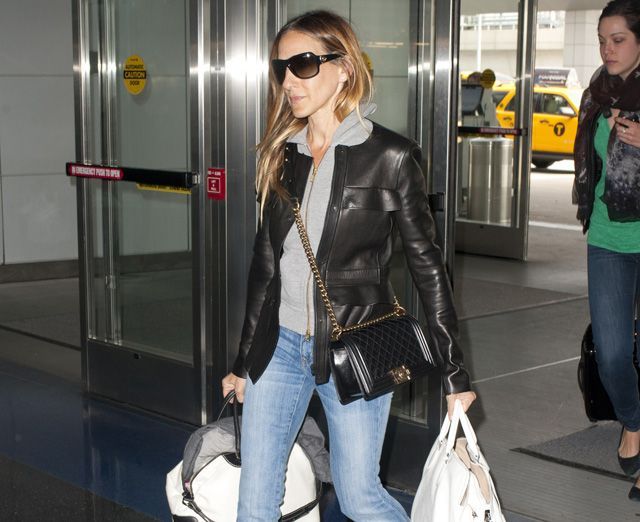 Miley Cyrus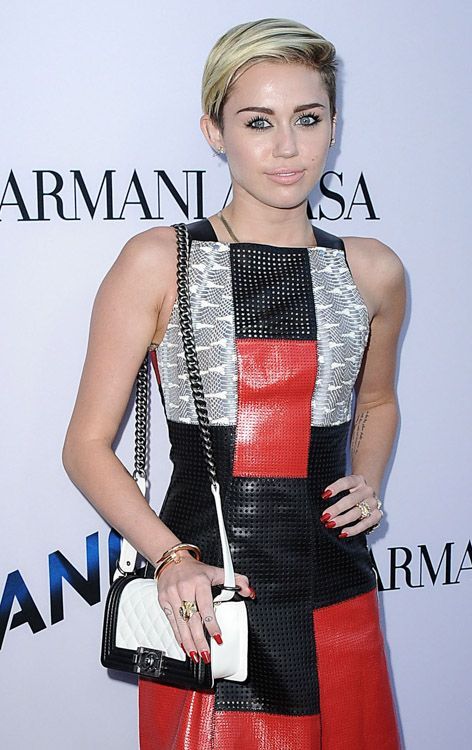 Hilary Duff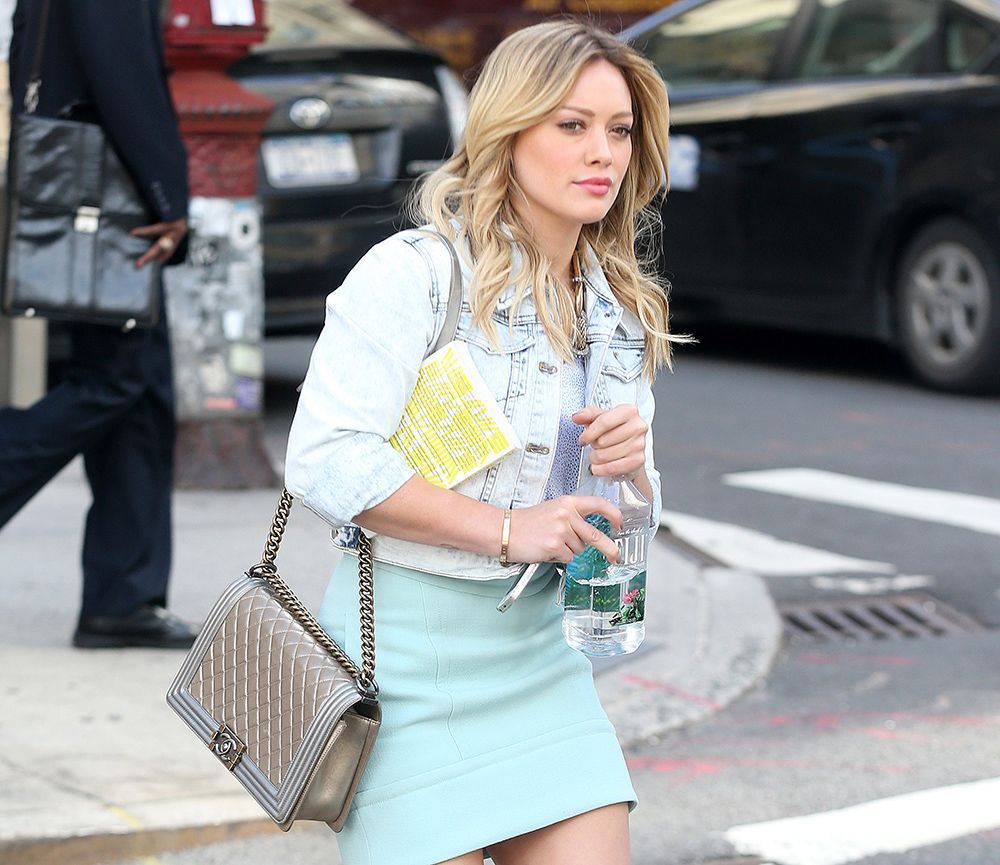 Beyonce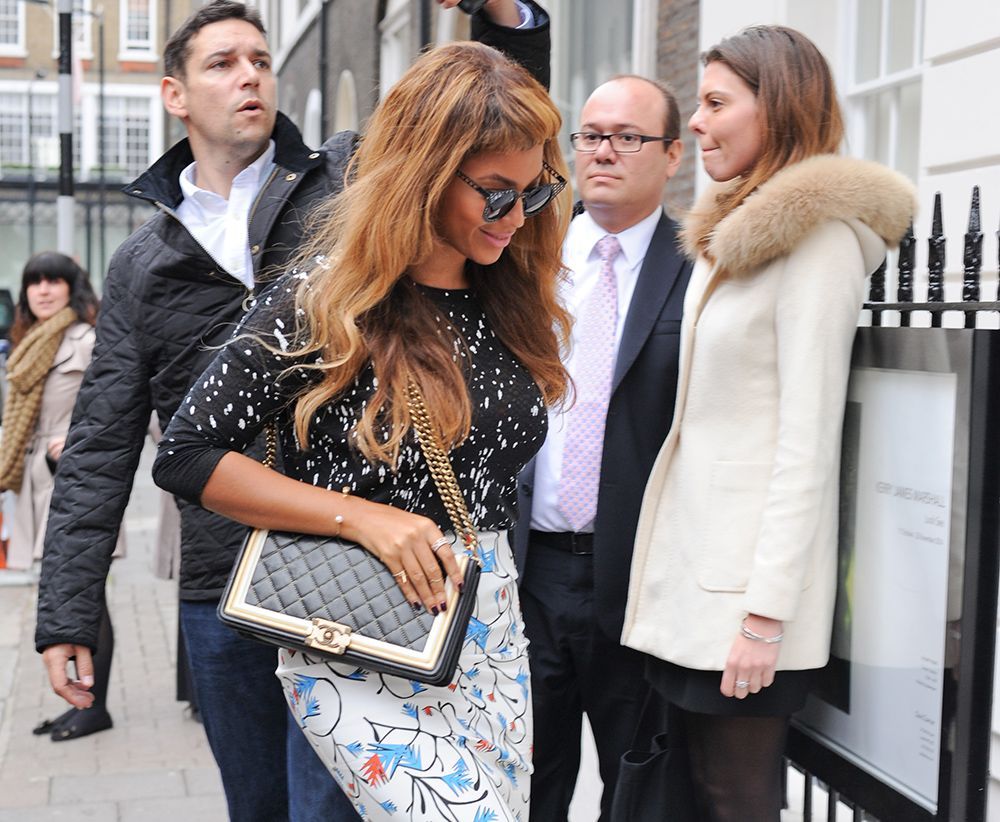 Updated: May 18th, 2017