A few months ago, PurseBop gave you the first exclusive sneak peek of the Delvaux Fall/Winter 2015 collection. Since then, PurseBop's love affair with Delvaux has reached new heights, and now I am back to share even more details from the latest Fall/Winter 2015 collection.
The Delvaux Fall/Winter 2015 collection is a genius culmination of architectural wonder and vivid colors. The handbags for this season feature innovative styles with modern, radical expressions inspired by Belgian architecture. Graphic lines and clean cuts highlight the architectural quality of each bag.
Contrasting and exotic materials help bring these bags to life with a new character. All bags are carefully crafted in materials like Sellier Leather, Galuchat, Astrakan, Alligator, Lizard, Ostrich, Hairy Calf and Python. Mixing of matte and shiny materials and interplaying dark and light tones give these bags a strong dynamism and unexpectedness.
Color is key to the beauty of this collection. Deep colors like Rose Indien, Bleu de Prusse, and Kaki give these bags an unparalleled vibrancy. High-gloss look materials give the bags a glassy, liquid effects and give the colors a great richness.
All of this innovation sends my Delvaux heart soaring! Check out the Fall/Winter 2015 bags below in more detail…
Rose Indien
Rose Indien is a superstar color in this collection. The deep, vibrant pink adds a playfulness and chic aspect to your Fall look.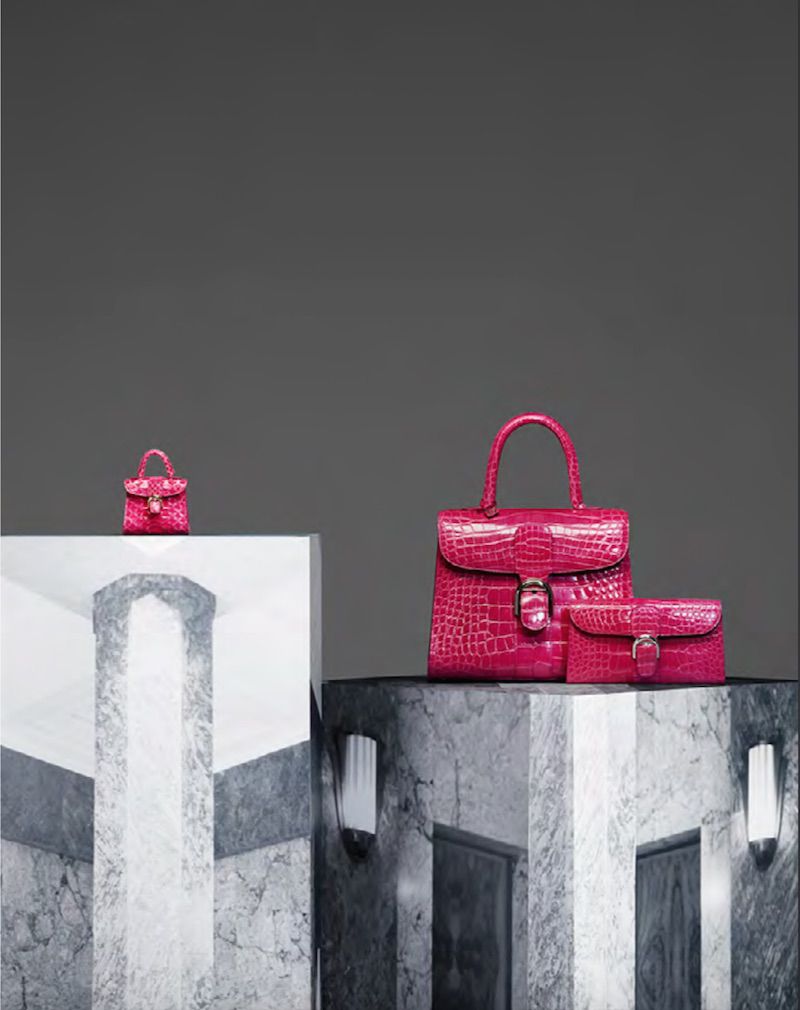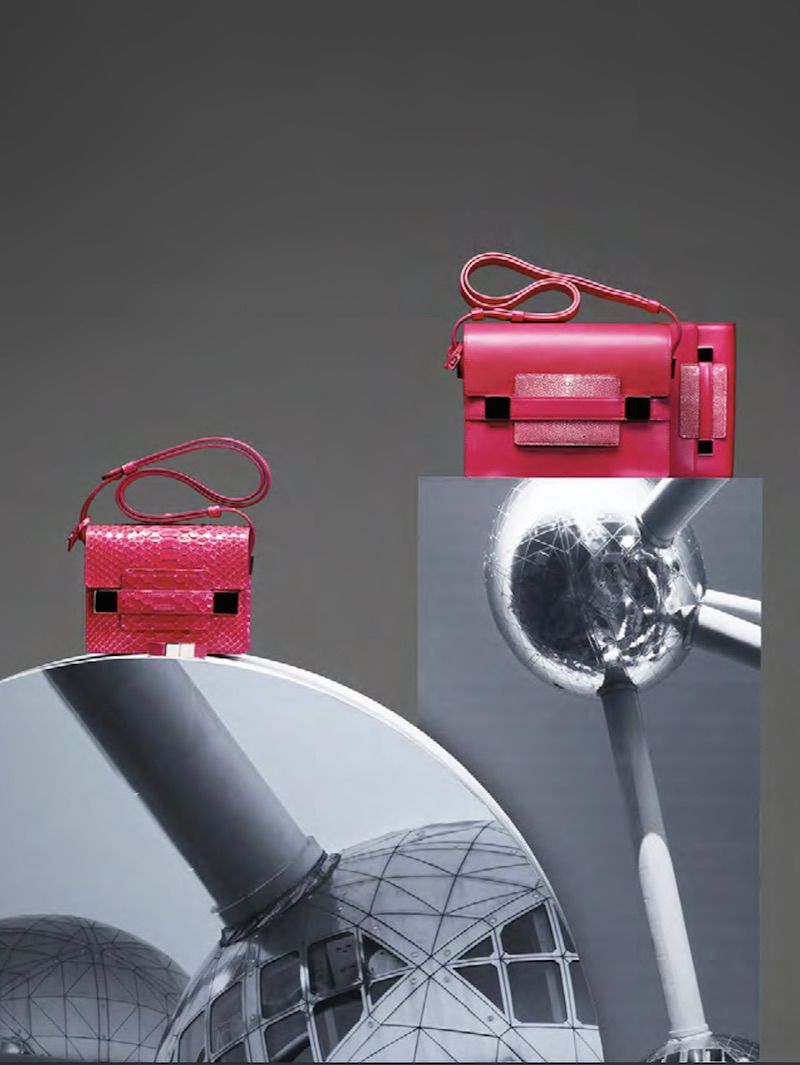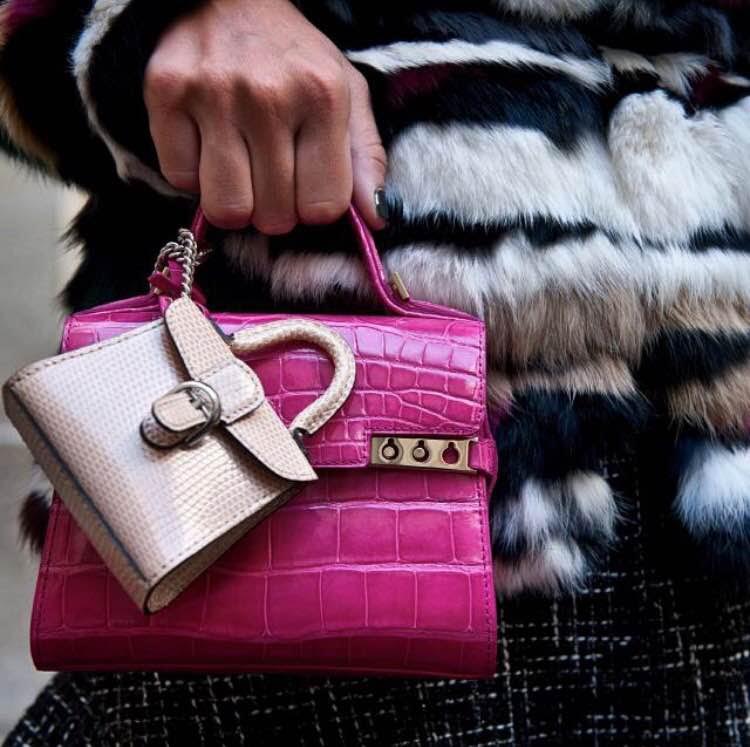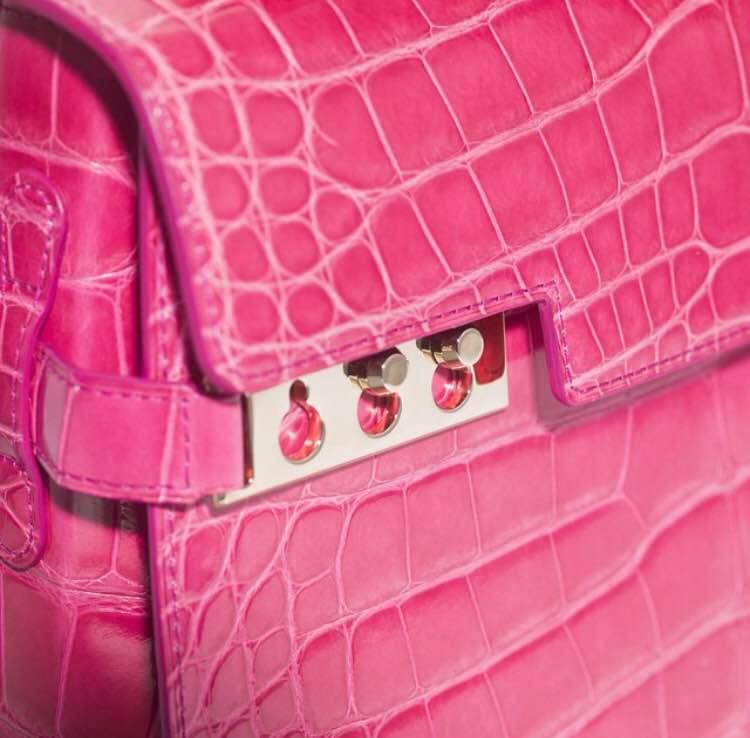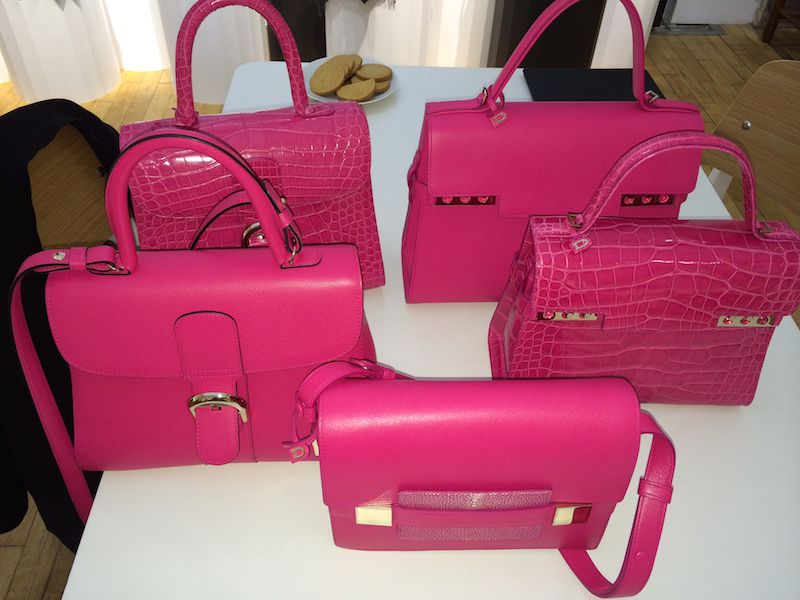 The Rose Indien Delvaux family picture above features the following bags (in clockwise order):
Brillant MM Alligator Rose Indien – $30,050
Tempete GM Rose Indien – $7,350
Tempete MM Alligator Rose Indien – $30,050
Madame PM Glauchat Rose Indien – (Madame Mini Polo/Galuchat Rose Indien retails for $4,100)
Brillant MM Sellier Leather Rose Indien – $5,650
Bleu de Prusse
Bleu de Prusse is another star color of this collection. The Blue de Prusse color is incredibly decadent and helps complement the contrasting and mixed materials.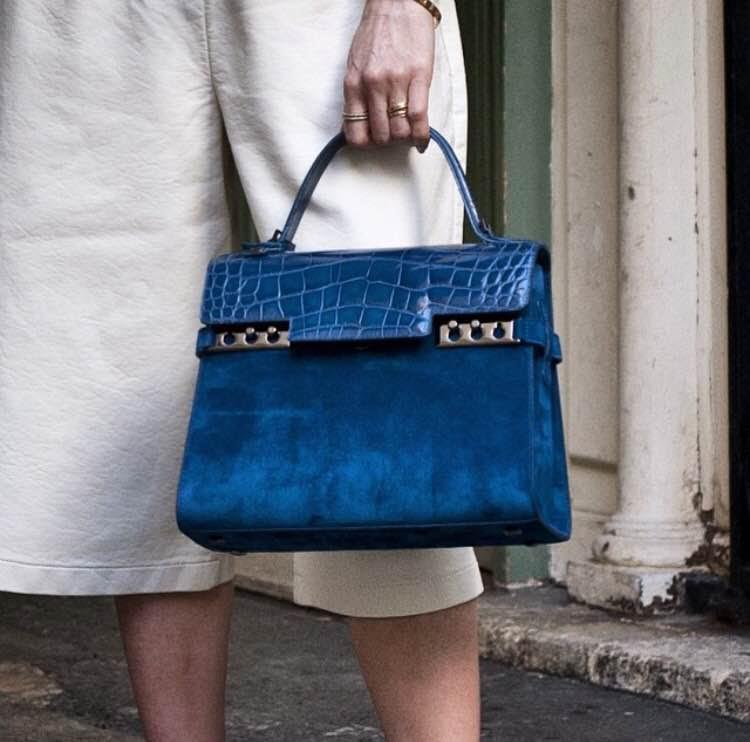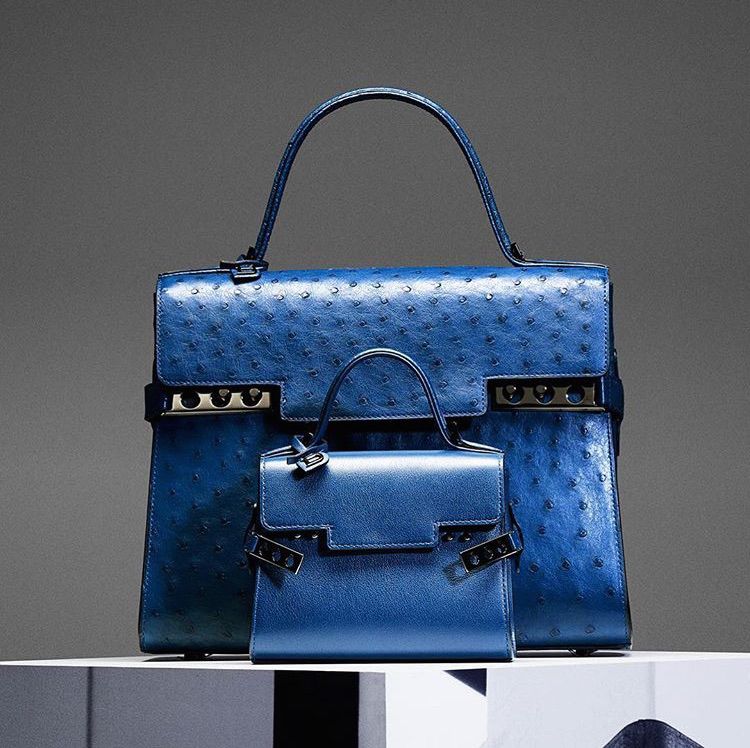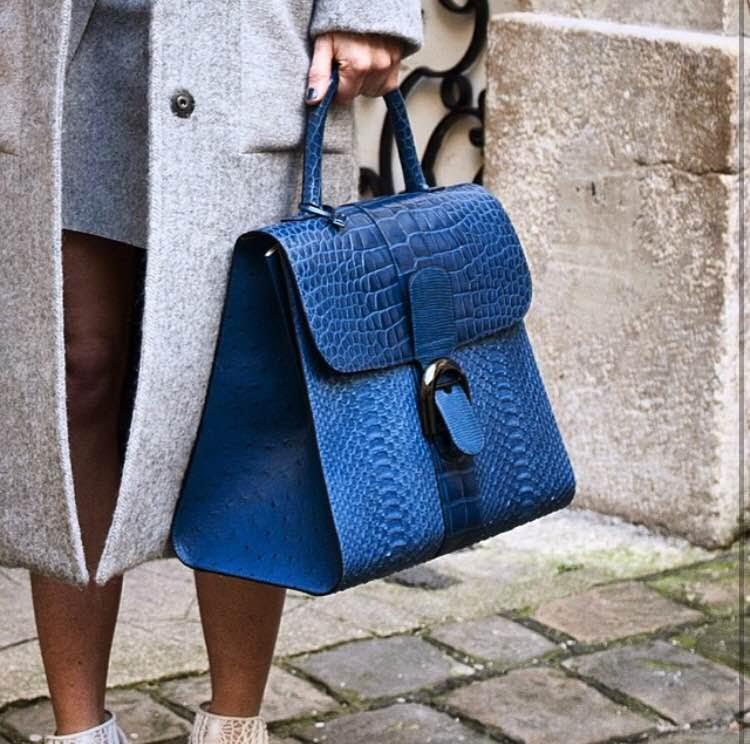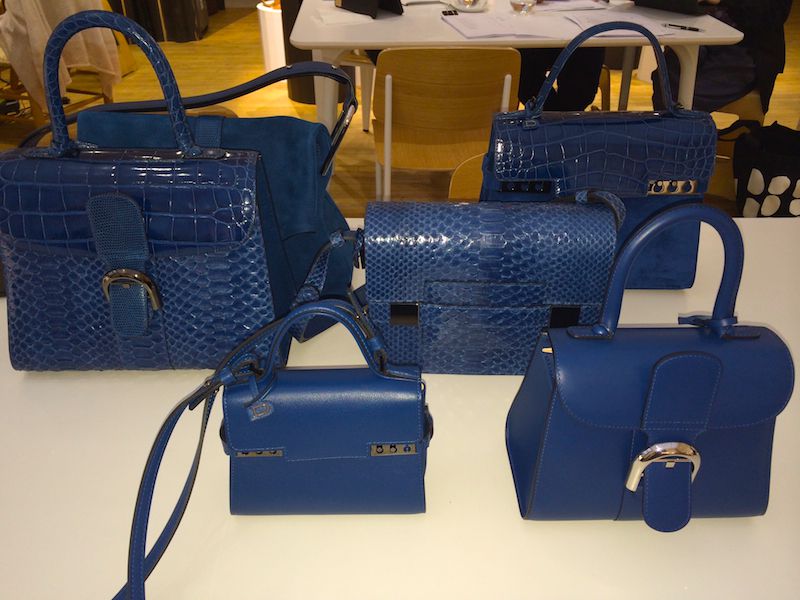 Kaki
The Kaki green of this collection helps bridge the men's and women's collection. Even though it is a more neutral hue, it makes a bold, vibrant statement.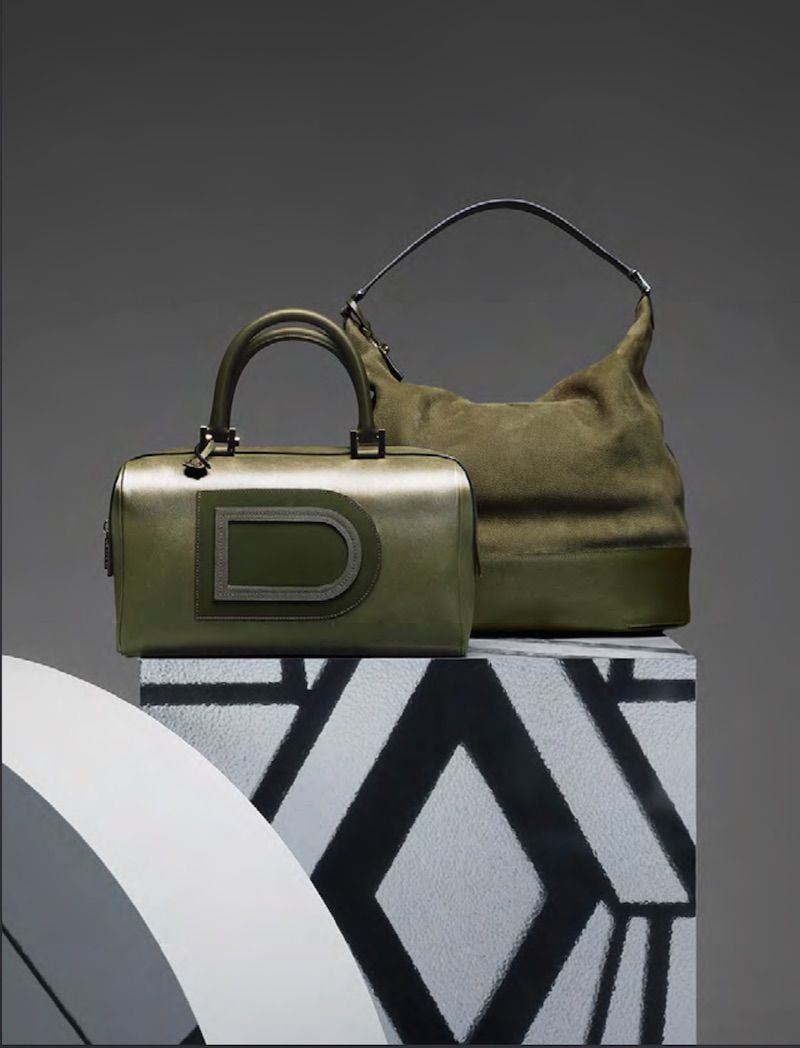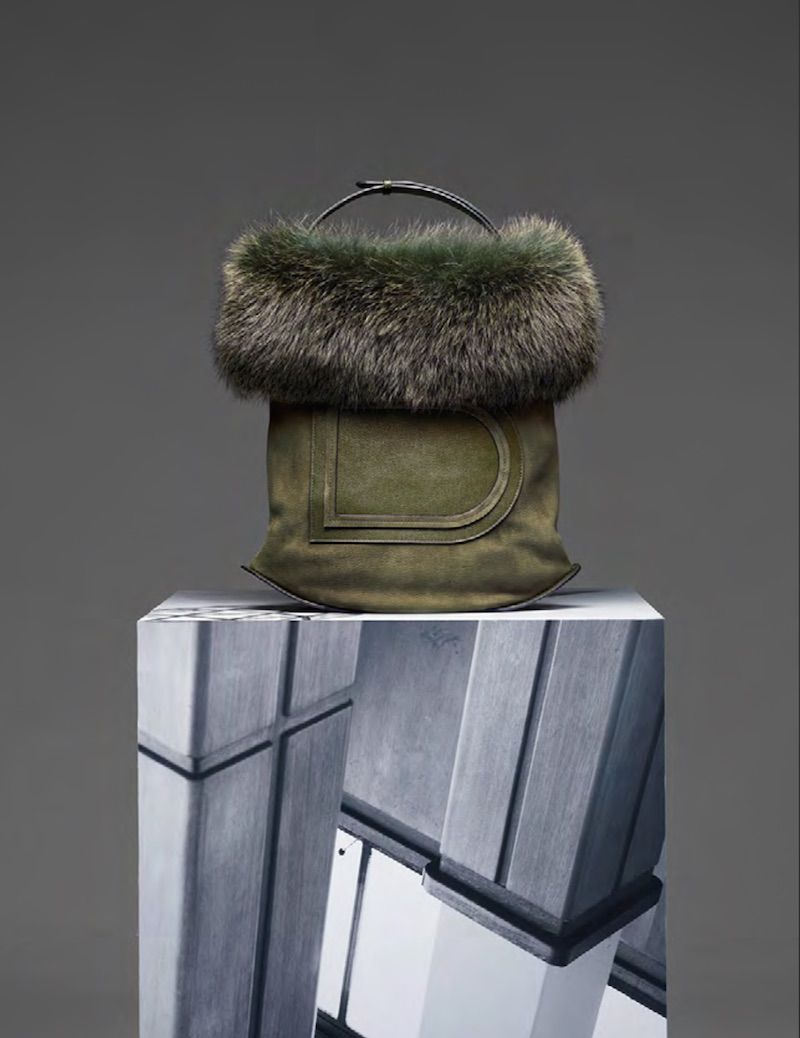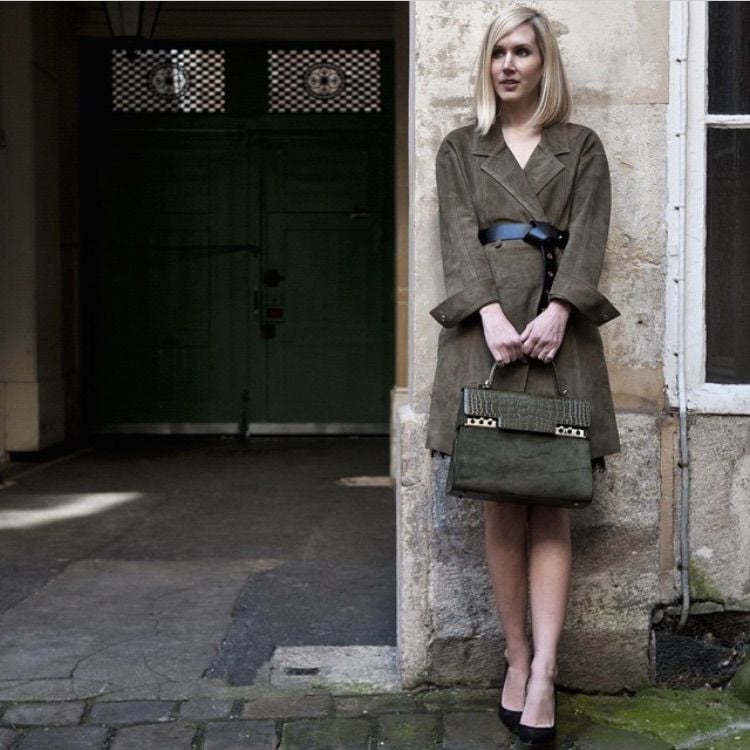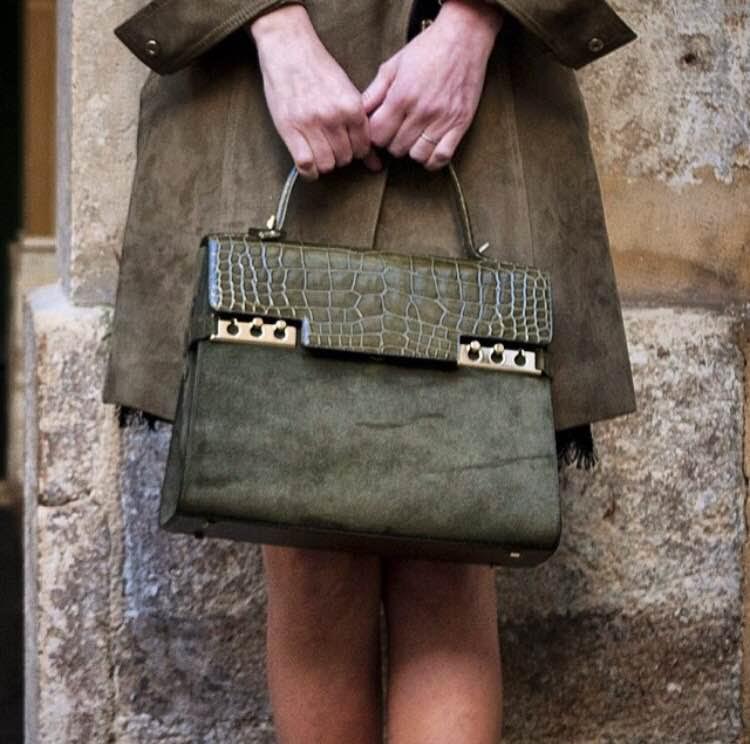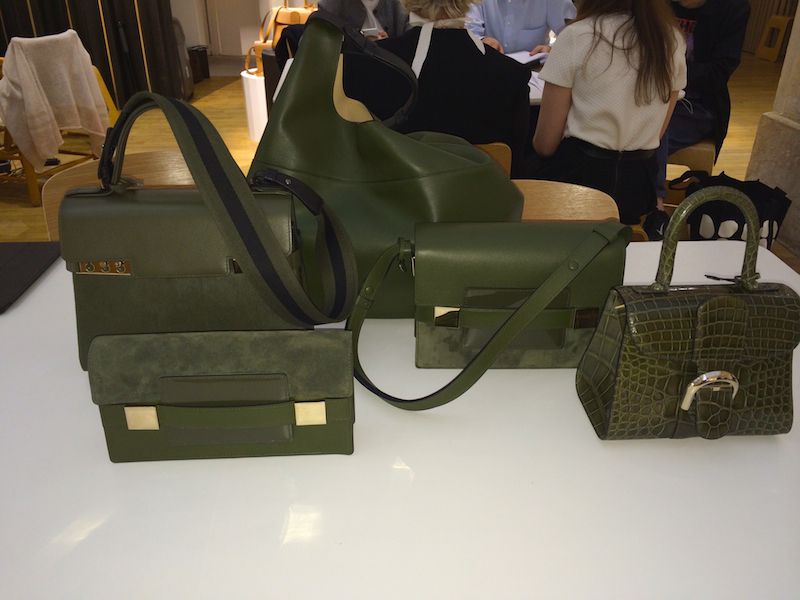 As for me personally, I've dabbled in the collection already and I don't know that just one piece will satisfy my Fall Delvaux craving!
The collection will be available exclusively in the US at Barney's. 
I'm guessing you know my favorite color already but I'd like to know yours?
Share with me on Boptalk here…
Ready for a REVEAL? Check @pursebop IG!
Love PurseBop
XO
Updated: May 29th, 2021