Delvaux has always been a brand close to PurseBop's heart. The Belgian brand, found in 1829, has an air of sophistication that is unparalleled. Any handbag connoisseur would be wise to consider adding a Delvaux piece to their collection as their high-quality purses could easily last a lifetime, and the heritage of the fashion house is so rich.
The Brillant bag in particular is a Delvaux masterpiece, and one of the most iconic handbags in Delvaux's line. We are beyond excited to announce that Delvaux is delivering a collection of new Brillant bag charms that are simply to-die-for. We have the full scoop on the "Delvaux Miniatures Belgitude" Collection with exclusive information from the Delvaux team. Join us on a tour through Belgium presented with some of the most creative bag charms we've seen in recent times…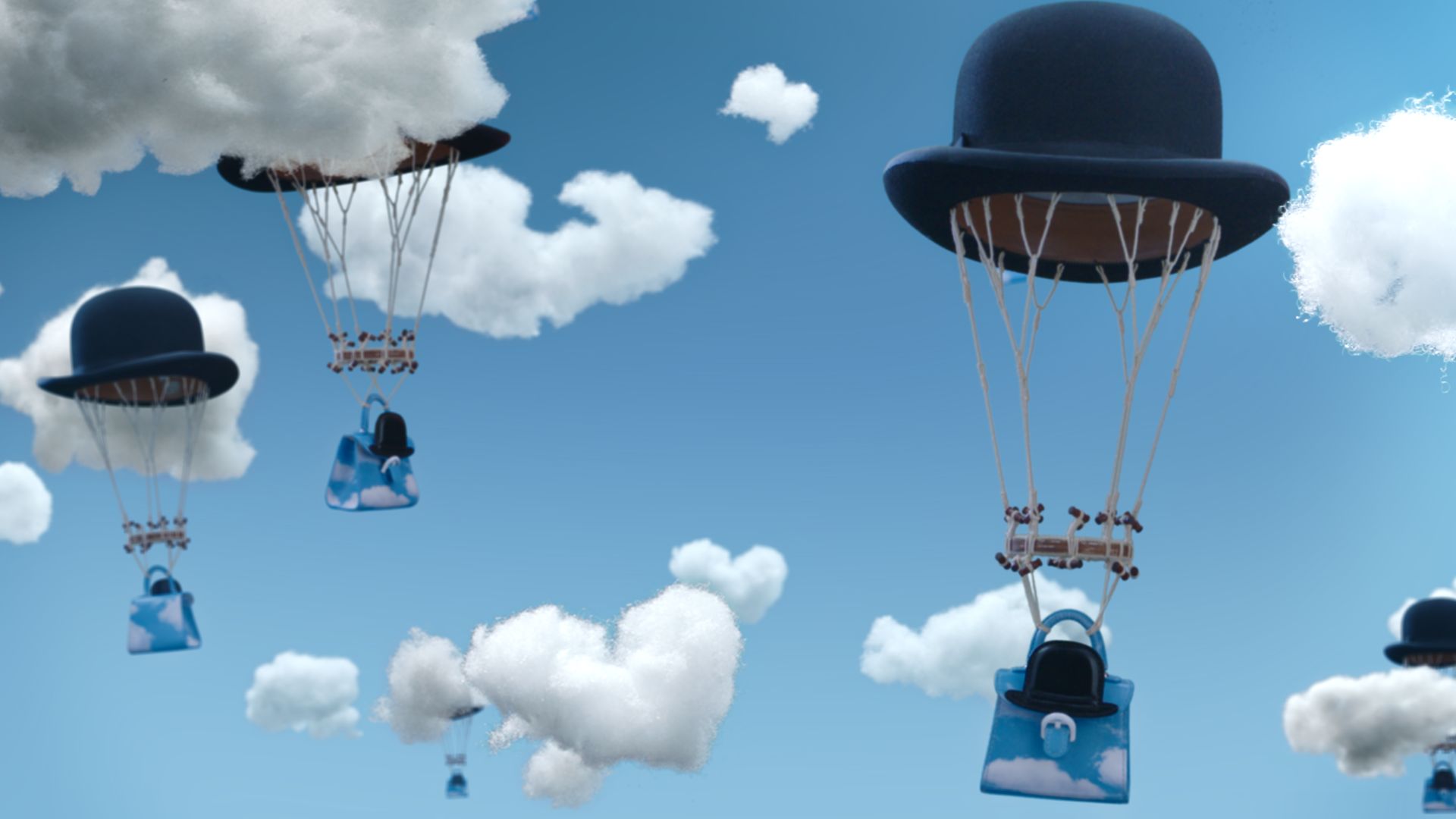 The Brillant
First things first, for those who may not be Delvaux divas just yet, let's recap a little bit about the Delvaux Brillant bag. The Delvaux Brillant bag was created in honor of the World Fair in 1958 by architect Paule Goethals.  From this moment, the Brillant was destined to become a stunner and is now donned by many celebrities and fashionistas alike. (Thank you, Rihanna for inciting our obsession with the Magritte inspired "Ceci n'est pas un Delvaux" Brillant!) PurseBop is a proud owner of this bag, and it is by far one of the most unique pieces in my collection.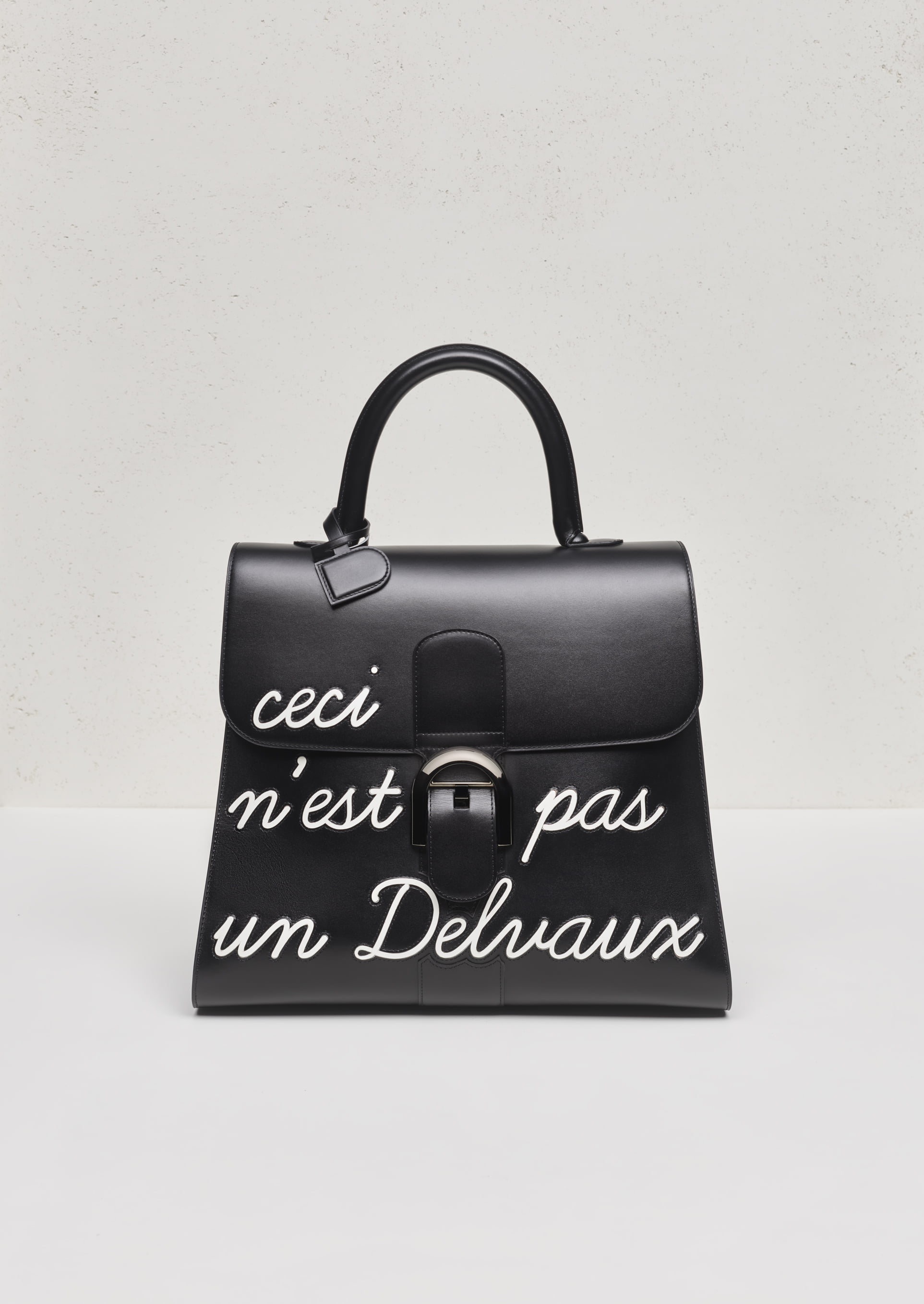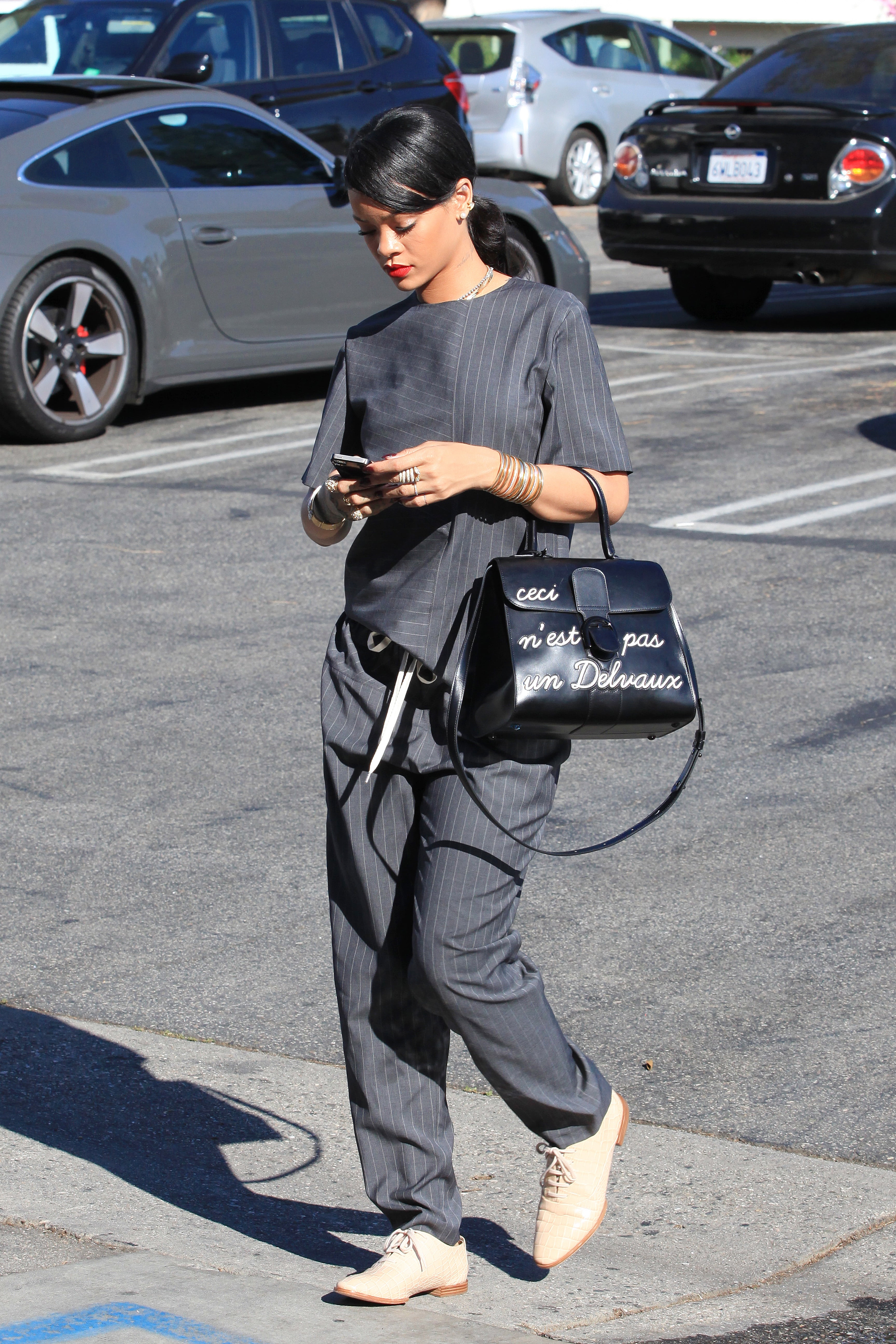 Inspiration
It is truly admirable when a brand can successfully balance cheeky, brashness with high-quality products. As demonstrated by the name, "Belgitude" combines 'Belgium' and 'Attitude'. We're told by Delvaux that Belgitude is like a philosophy and way of living. Sometimes, you have to remember to not take life so seriously, and these bags remind us of just that! The Delvaux Miniatures Belgitude collection embodies boldness, haute sophistication, and a bit of humor. This collection explores Belgium through seven major cities: Anvers, Bruxelles, Gand, Knokke Le Zoute, Liège, Namur, and Ostende.
The Belgitude collection tells a story, and Delvaux decided to bring these bag charms alive by producing a film. Artistic director of Delvaux, Christina Zeller, partnered with Belgian filmmaker Jaco van Dormael, who is known as the "Tim Burton of Belgium" in the entertainment circle. After learning more about each bag, we encourage you to look at the striking film of by Jaco at the end of the post. In our talks with Delvaux, we learned that with this collection, Delvaux was striving to marry the idea of timelessness and playfulness. The micro-size of the bag charms makes the collection even more whimsical, and many of the designs are free-spirited and flamboyant. As quoted by Christina Zeller, Delvaux's philosophy has always been "less is more" since Delvaux is a rather discrete brand. This Miniatures Belgitude Collection creates a big impact on a mini surface and highlights true creativity.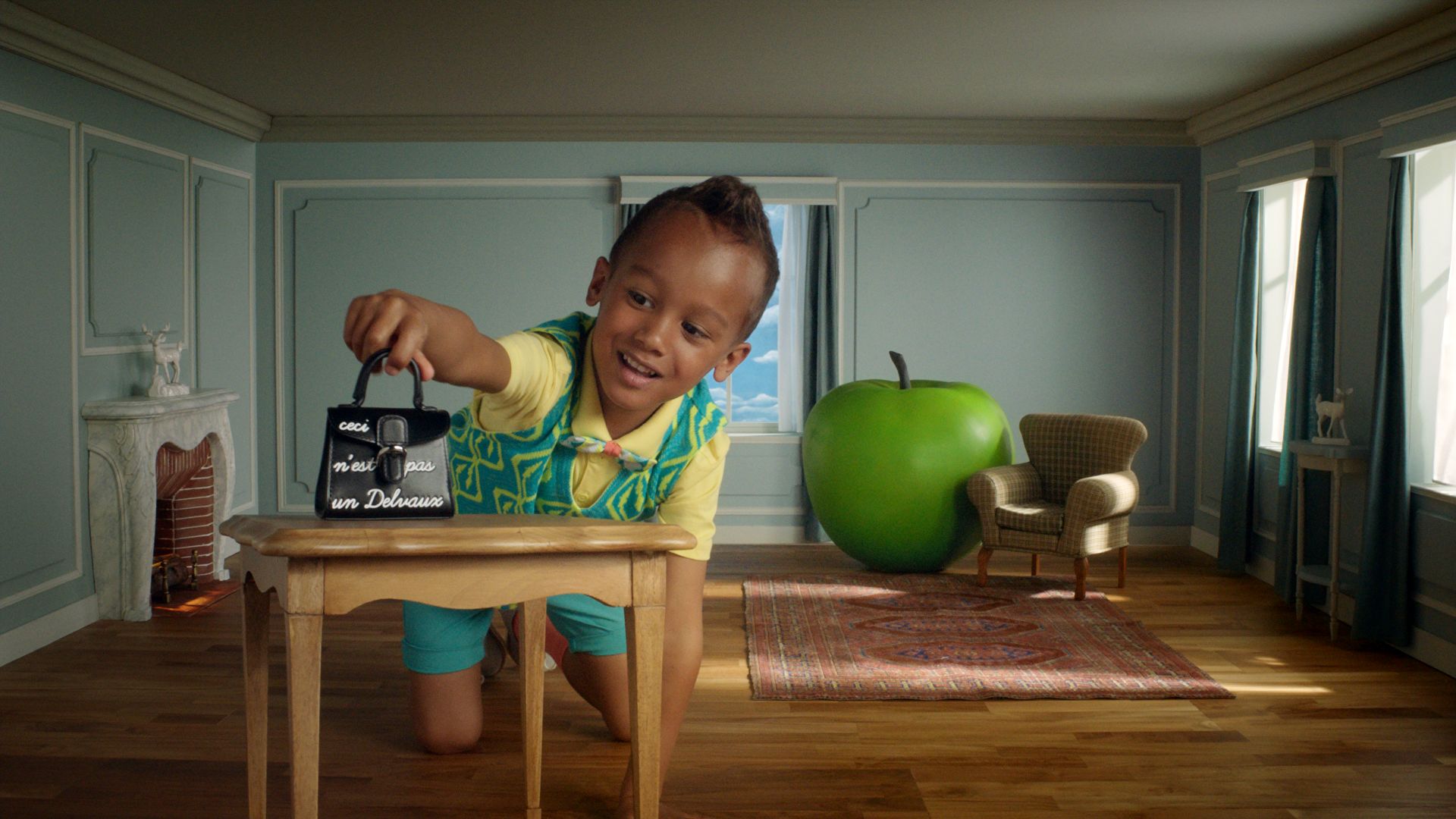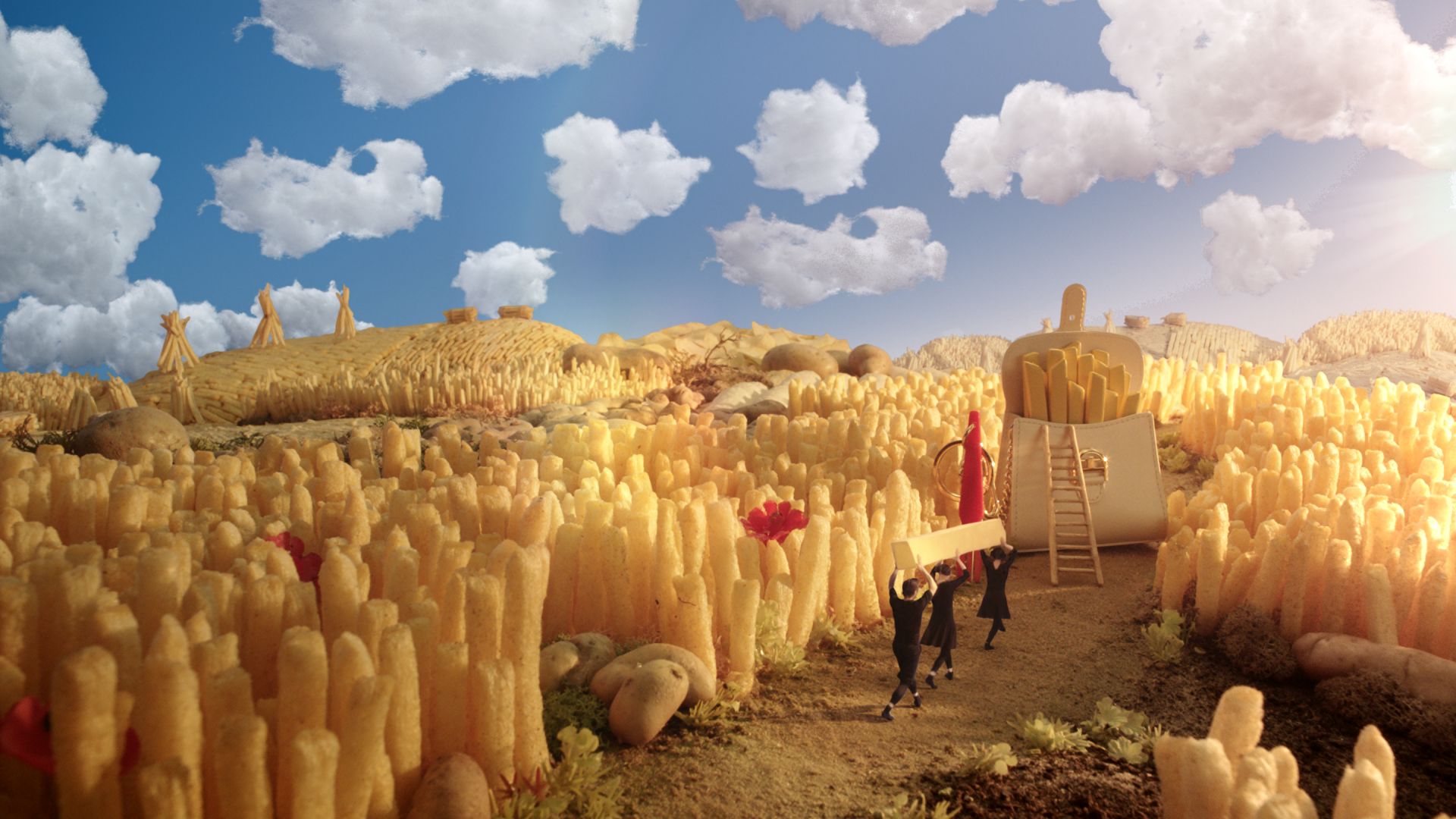 In the Making
The Brillant bag is truly an architectural wonder and is composed of 64 distinct pieces of leather and metallic accessories. The Brillant symbolizes Delvaux's ingenuity and "savoir-faire" or the refined skills of the Delvaux artisans. Thankfully, no detail is spared with the mini bag charms either, which is another reason why this collection is so distinct. As suggested by Zeller, the brand was striving to tap into the mini trend and bag charm movement that is currently in fashion.
The technical expertise behind each bag charm is impressive. Each bag charm is made out of the highest quality box calf leather. Craftsmanship was key to collection as the stitching is incredibly thin and small and requires high precision. Furthermore, as each bag depicts a unique scene, each required different techniques such as screen printing, thermoformage, laser cuts or specifics molds.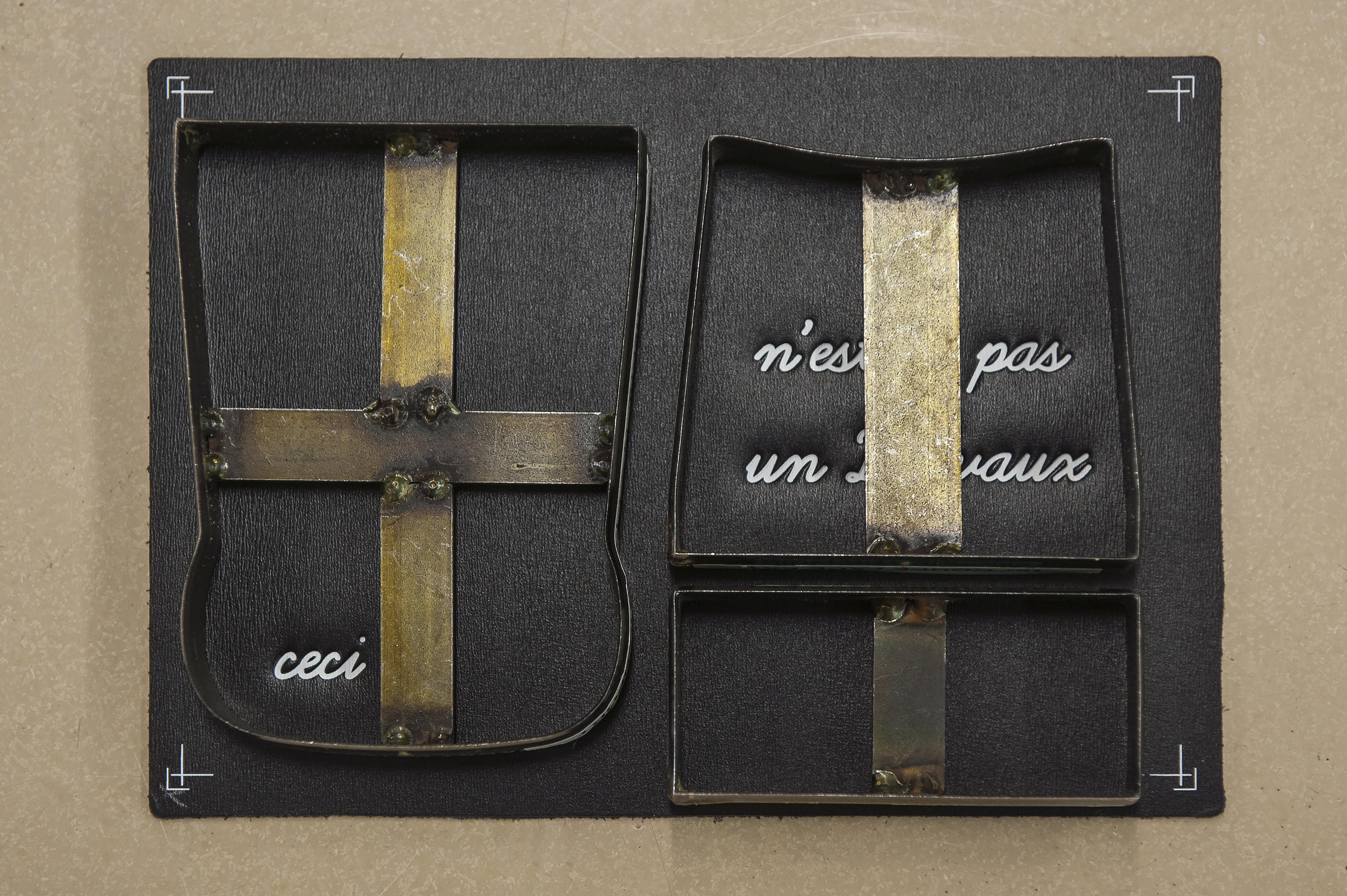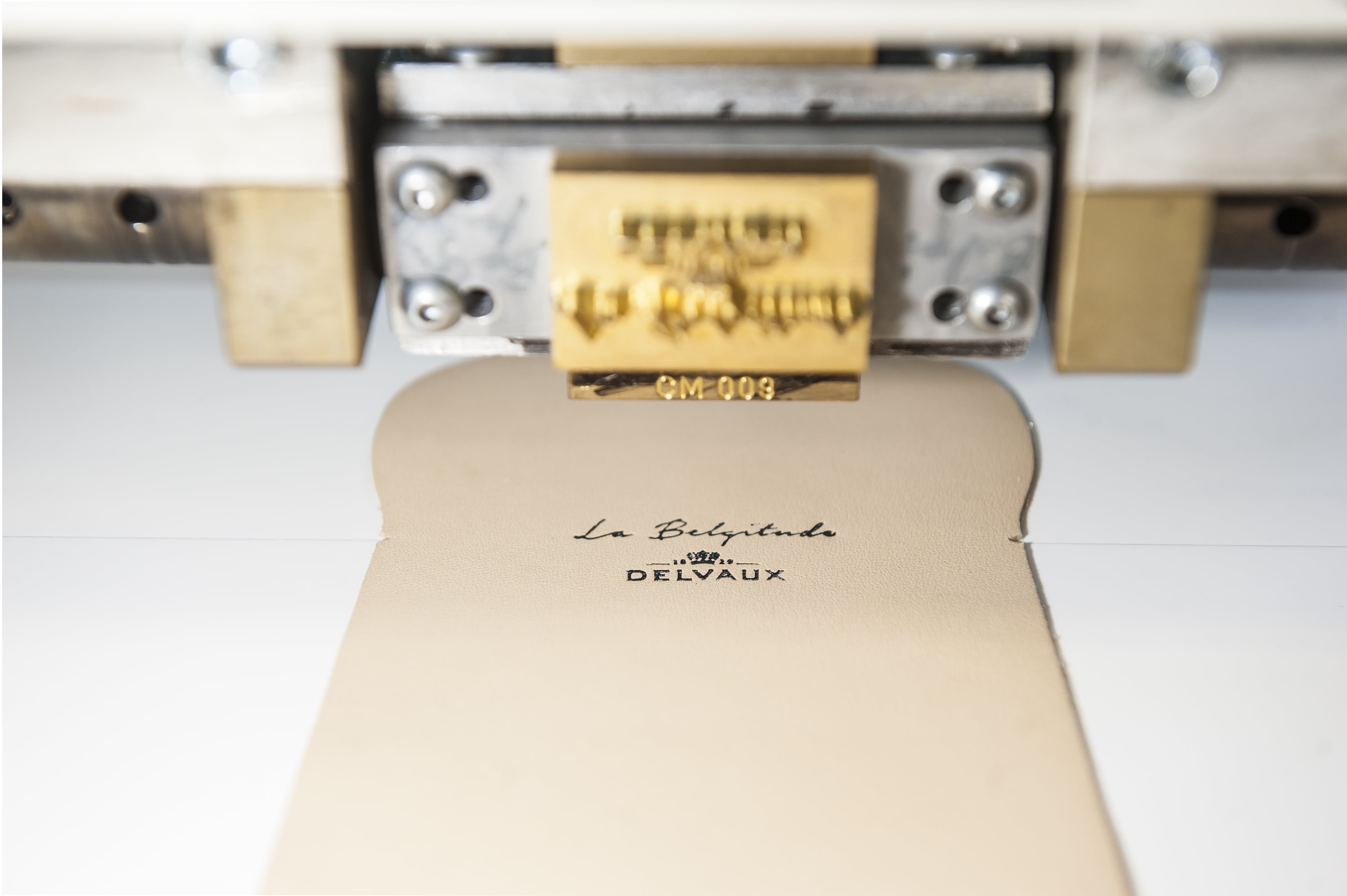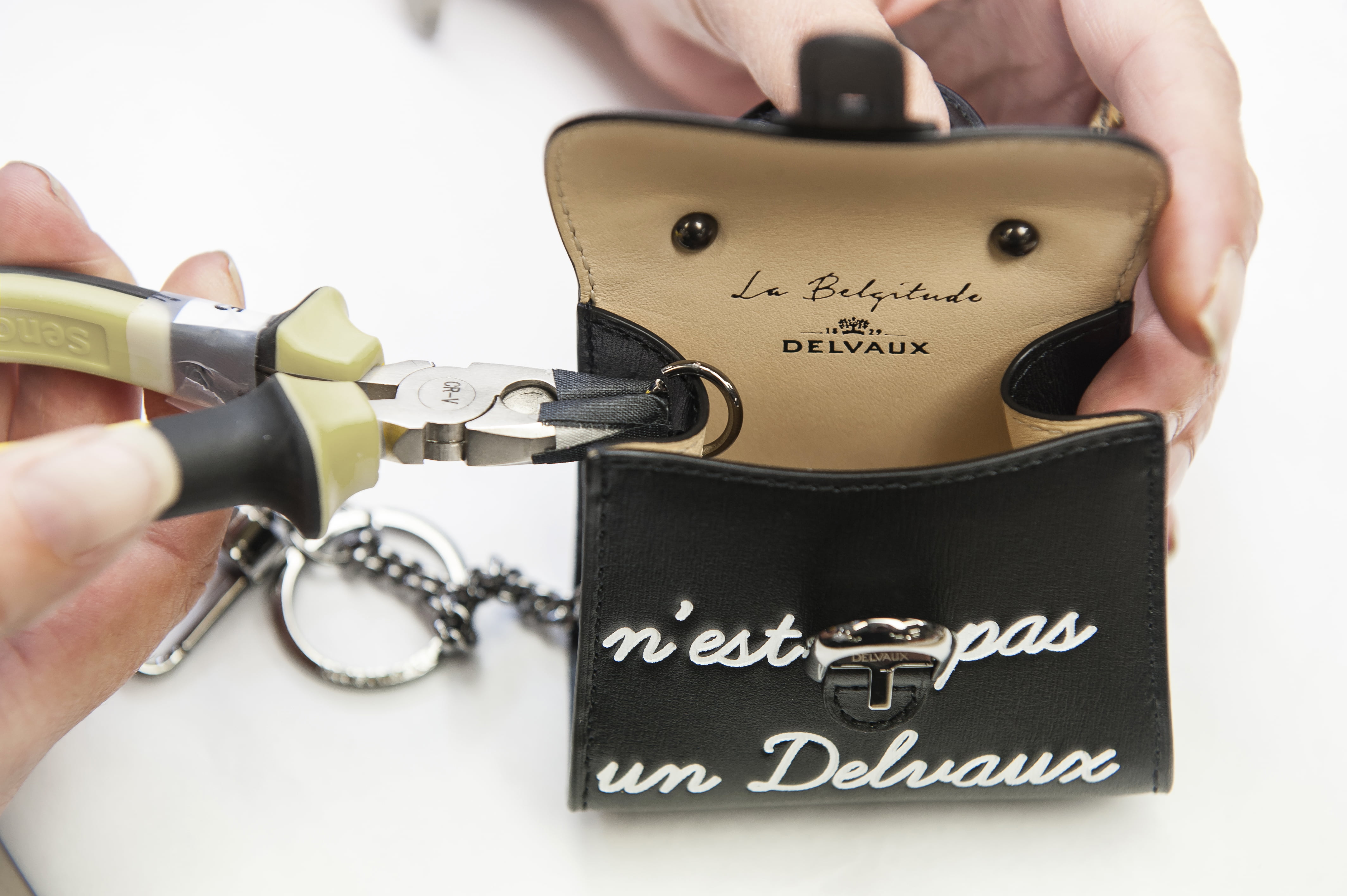 Introducing the Kingdom of Belgium

The Delvaux Miniatures Belgitude Collection will be available in Delvaux boutiques starting this month! Each bag charm will retail for $950.
If you're already intrigued, get familiar with the history and city of inspiration behind each bag below…
Gand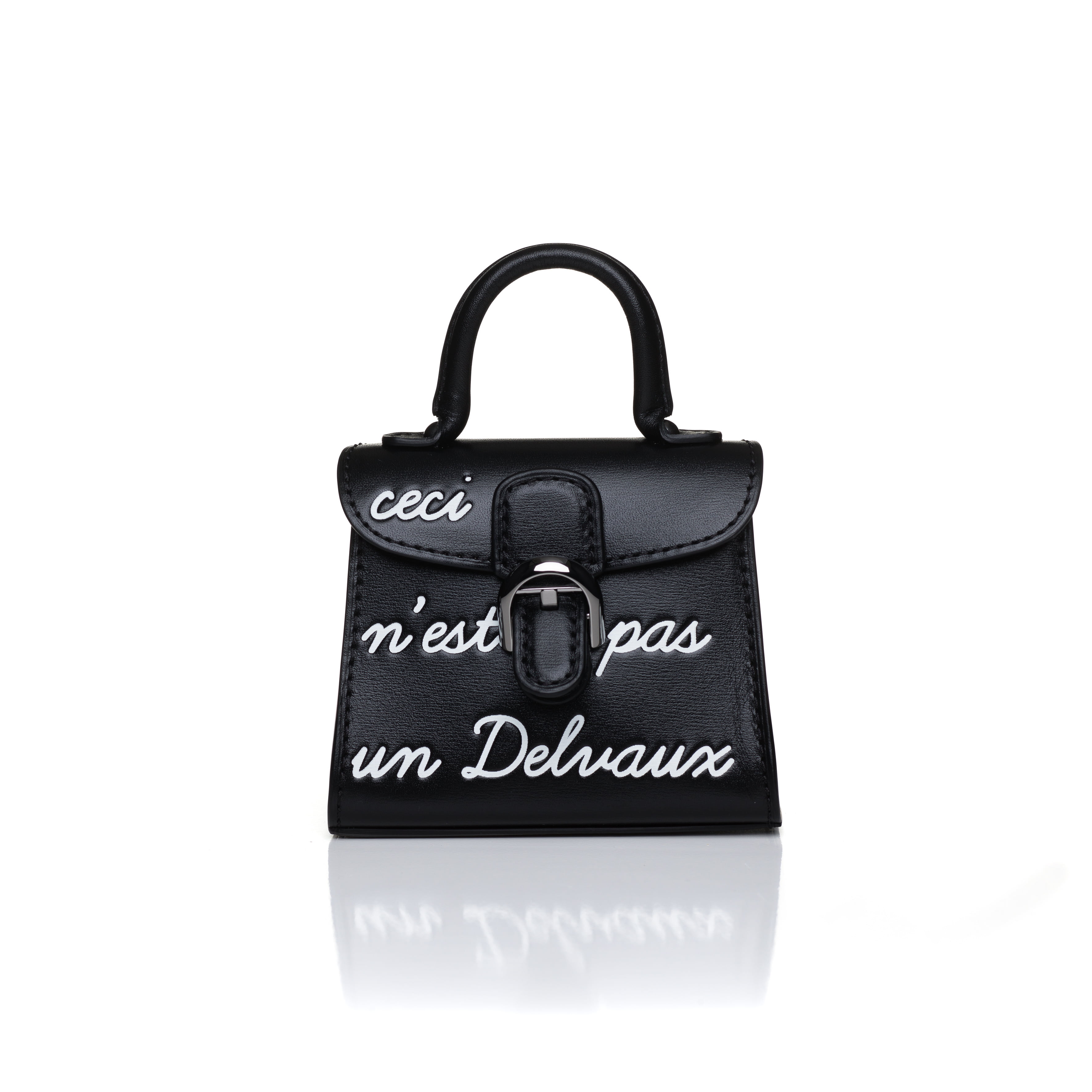 Magritte was an artist that dabbled in many genres such as Dadaism, Surrealism, and Metaphysical work. No matter what his venture, Magritte was always trying to trick the brain and question our world. This Miniature borrows from Magritte's famous painting "The Treachery of Images", where a canvas clearly depicting a pipe features the words "ceci n'est pas une pipe" or "this is not a pipe". The bag charm represents the city of Ghent, which hosts a vibrant art scene and cultural life. The Fine Arts Museum in Ghent displays many of Magritte's works.
Bruxelles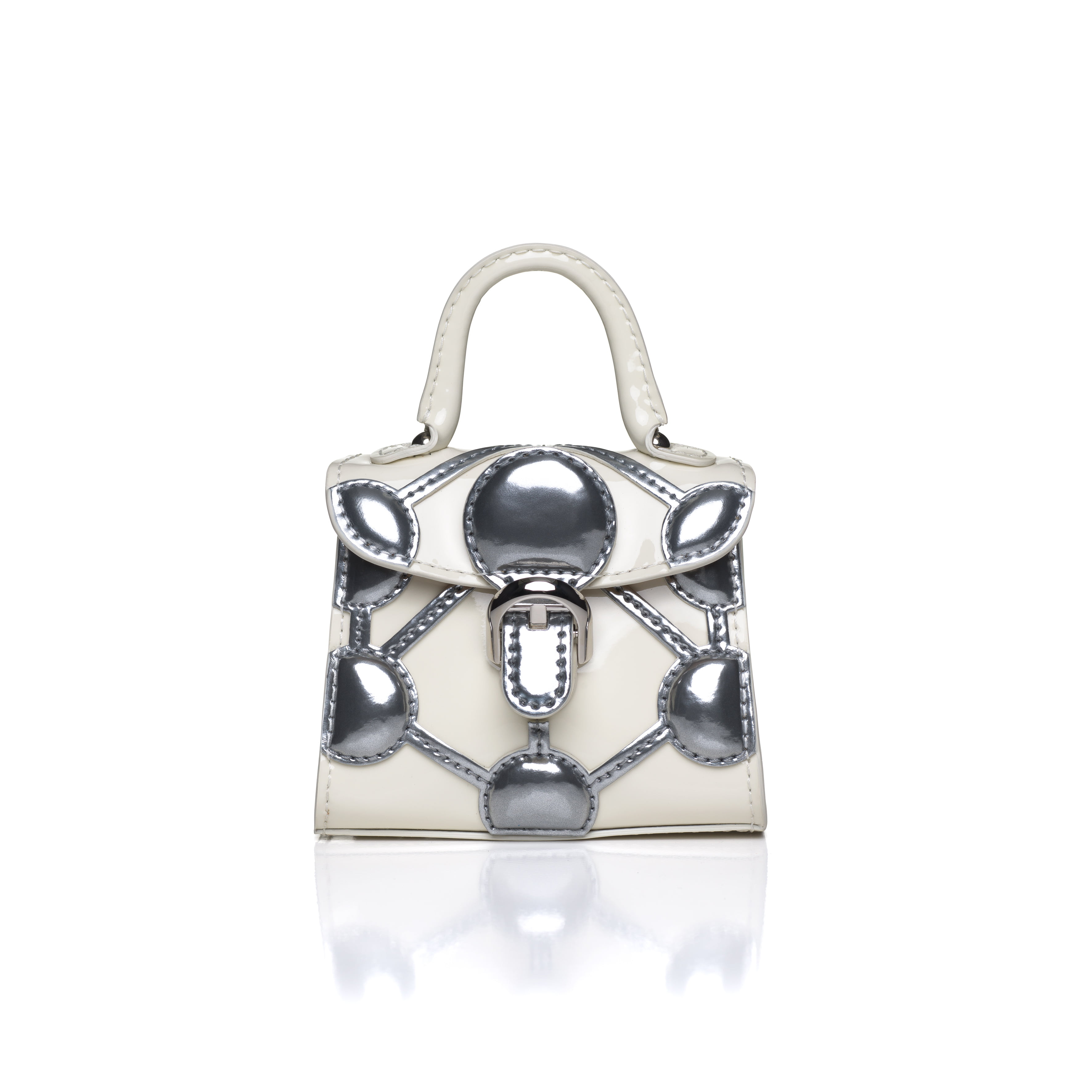 This Delvaux Miniature features the Atomium structure in Brussels. Like the Eiffel Tower in Paris, the Atomium is a symbol of the city of Brussels and a known sight to many tourists and locals alike. The Atomium is composed of 9 spheres, is 102 meters tall, and weighs nearly 2,400 tons. It has earned the title of one of Europe's most bizarre monuments, and we can see why the Atomium is making an appearance in Delvaux's creative tribute to Belgium.
Anvers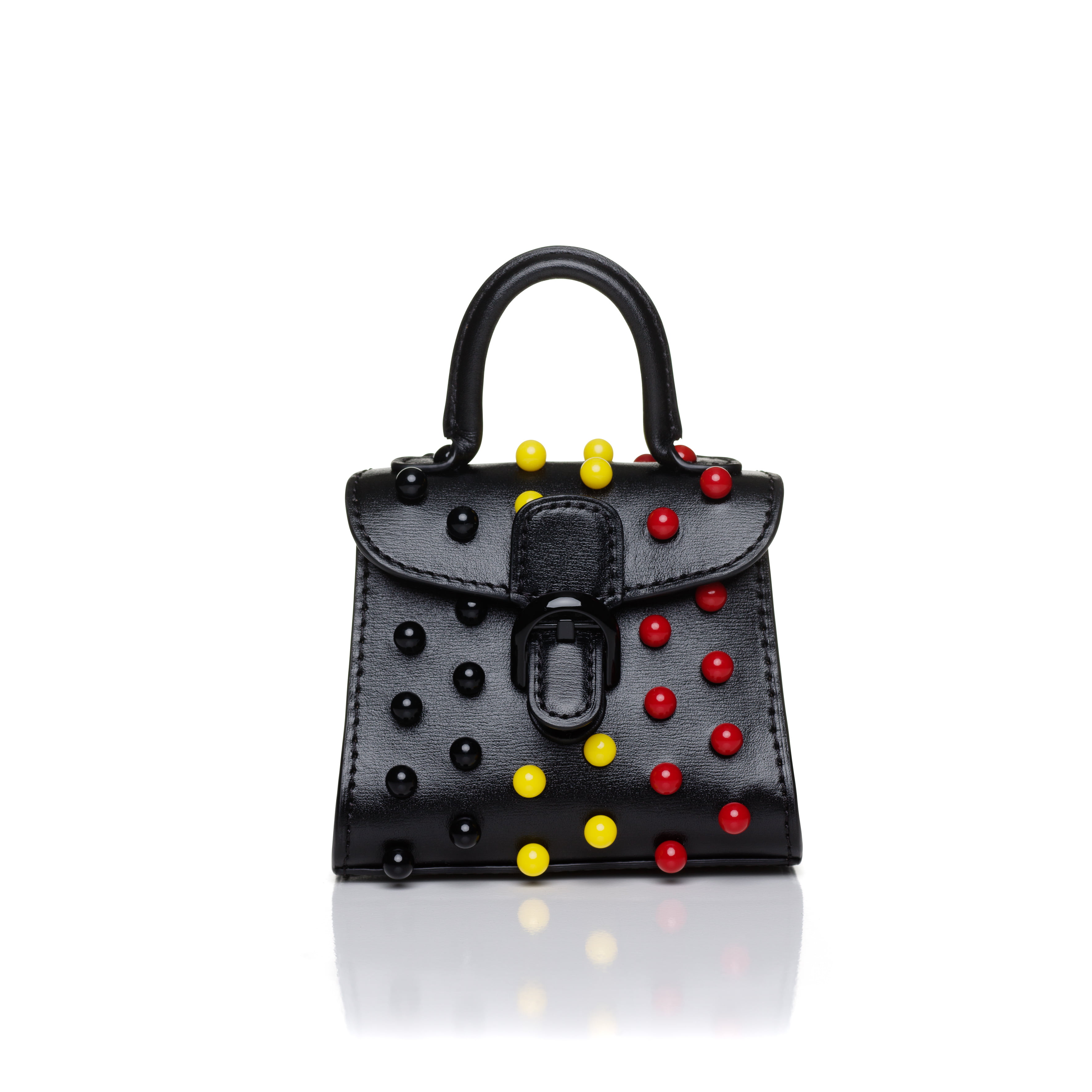 Next pit stop…Antwerp! Antwerp is the home of the venerable Royal Academy of Fine Arts Antwerp, where many prestigious icons have graduated from such as Vincent Van Gogh, Henry Van de Velde, and Panamarenko. Even to this day, Antwerp as a city is at the forefront of the international scene for arts and fashion. Think Martin Margiela, Walter Van Beirendonck, Ann Demeuleemester, Dirk Bikkembergs, Dries Van Noten, Dirk Van Saene, and Marina Yee. Of course, a representation of this trendy city and its legends would earn a place in the Belgitude tour!
Knokke Le Zoute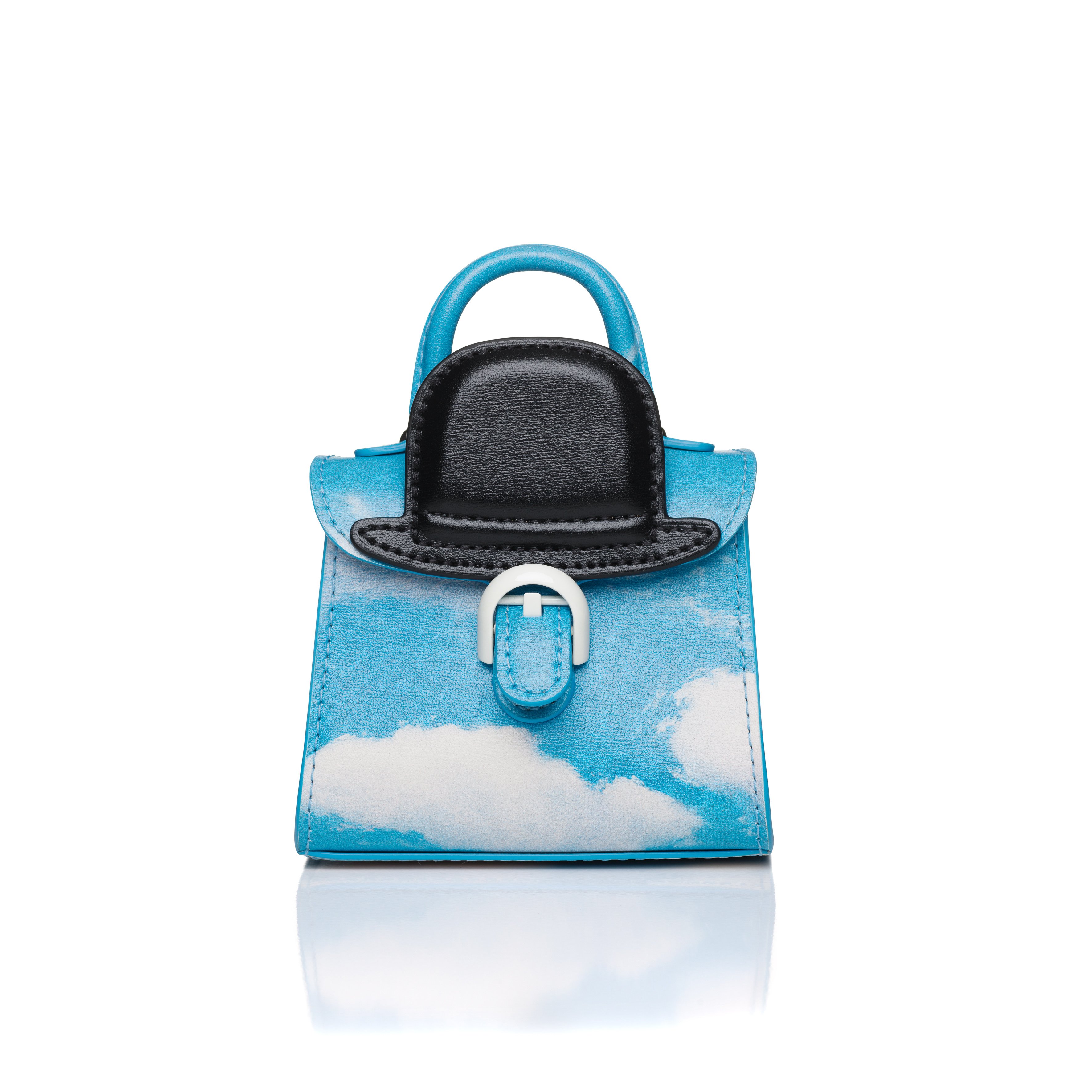 Knokke is mostly known as a coastal resort town where fabulous celebrities hide away for the summer. Many art connoisseurs will appreciate this miniature as it depicts the "Le domaine enchanté" cloud scene that Magritte painted in a famous casino in Knokke. Magritte was especially attached to Knokke as he visited the city for the Festival of Experimental Cinema.
Liège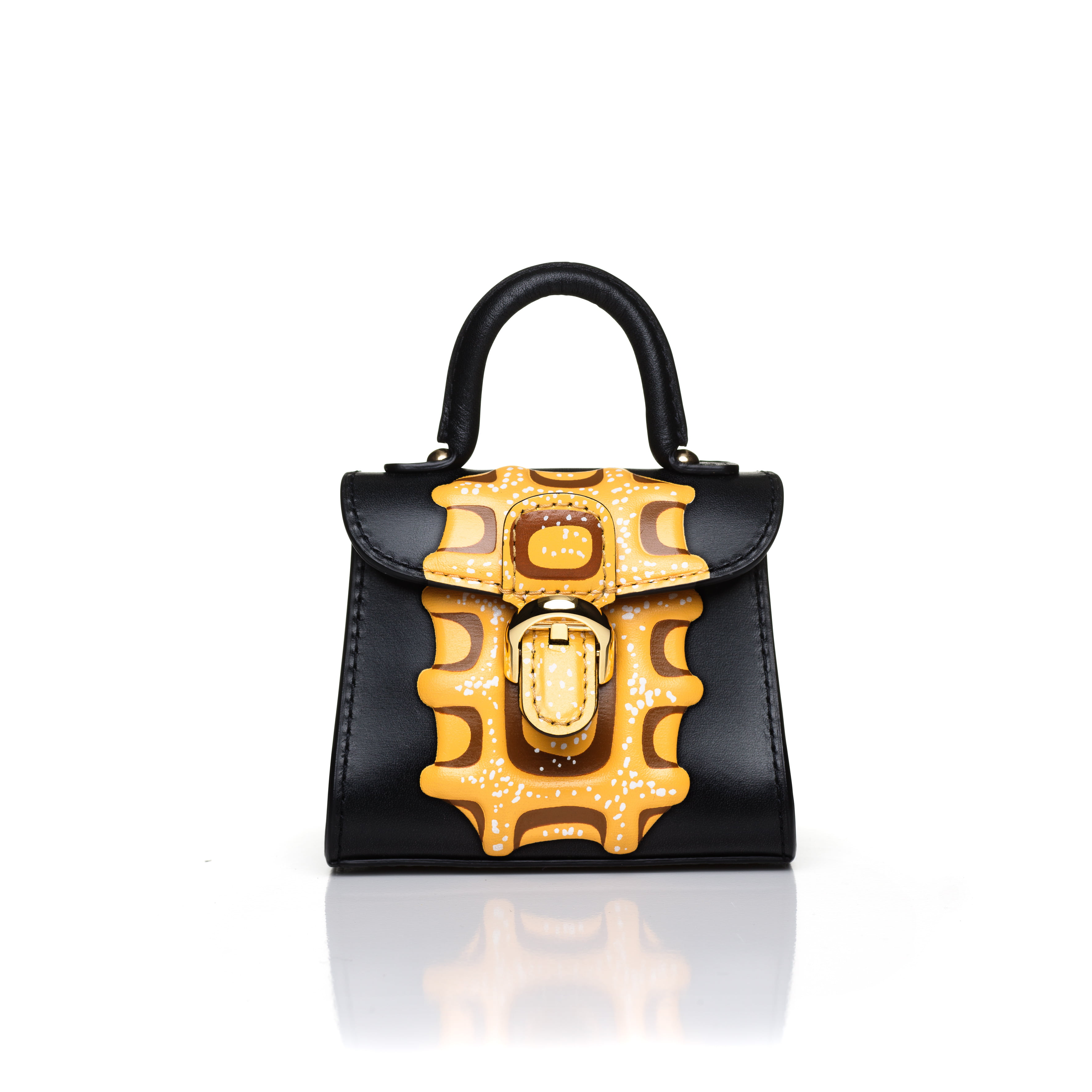 Buying this bag charm will definitely tempt your sweet tooth! You can't do a tour of Belgium without a Belgian waffle. Some say the waffle was invited by a chef to the Prince-Bisope of Liege who was craving something sweet and gourmet – but the story is much contested and there are many different versions of the tale floating around. A Liege waffle is properly distinguished by 24 honeycomb indentations instead of 20 like the Brussels waffle.
Namur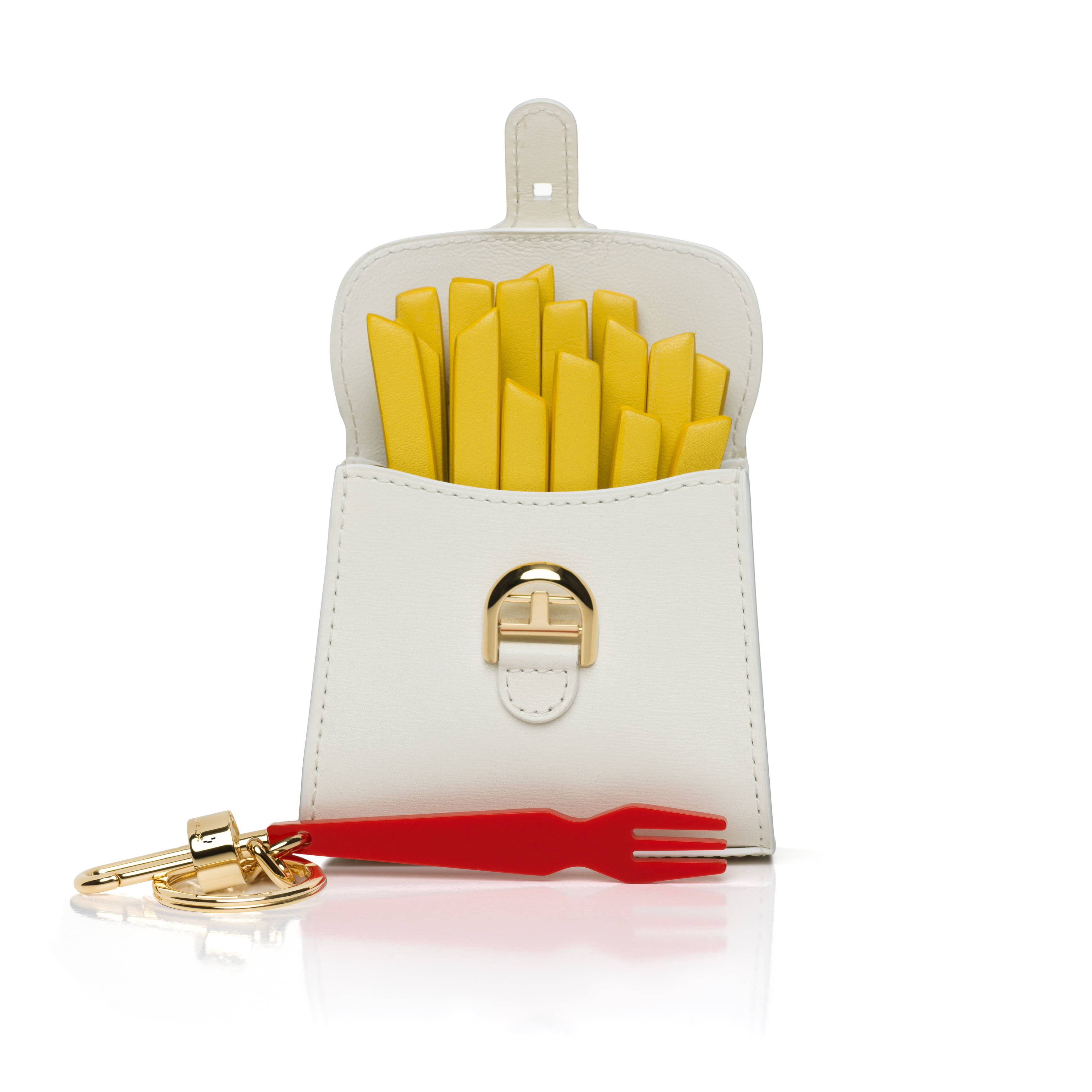 Many historians can't quite come to the consensus of if "les frites" or fries originate from France or Belgium. If they did indeed originate from Belgium, they probably were invented in the city of Namur. Either way these greasy and savory treats are the epitome of Belgitude!
Ostende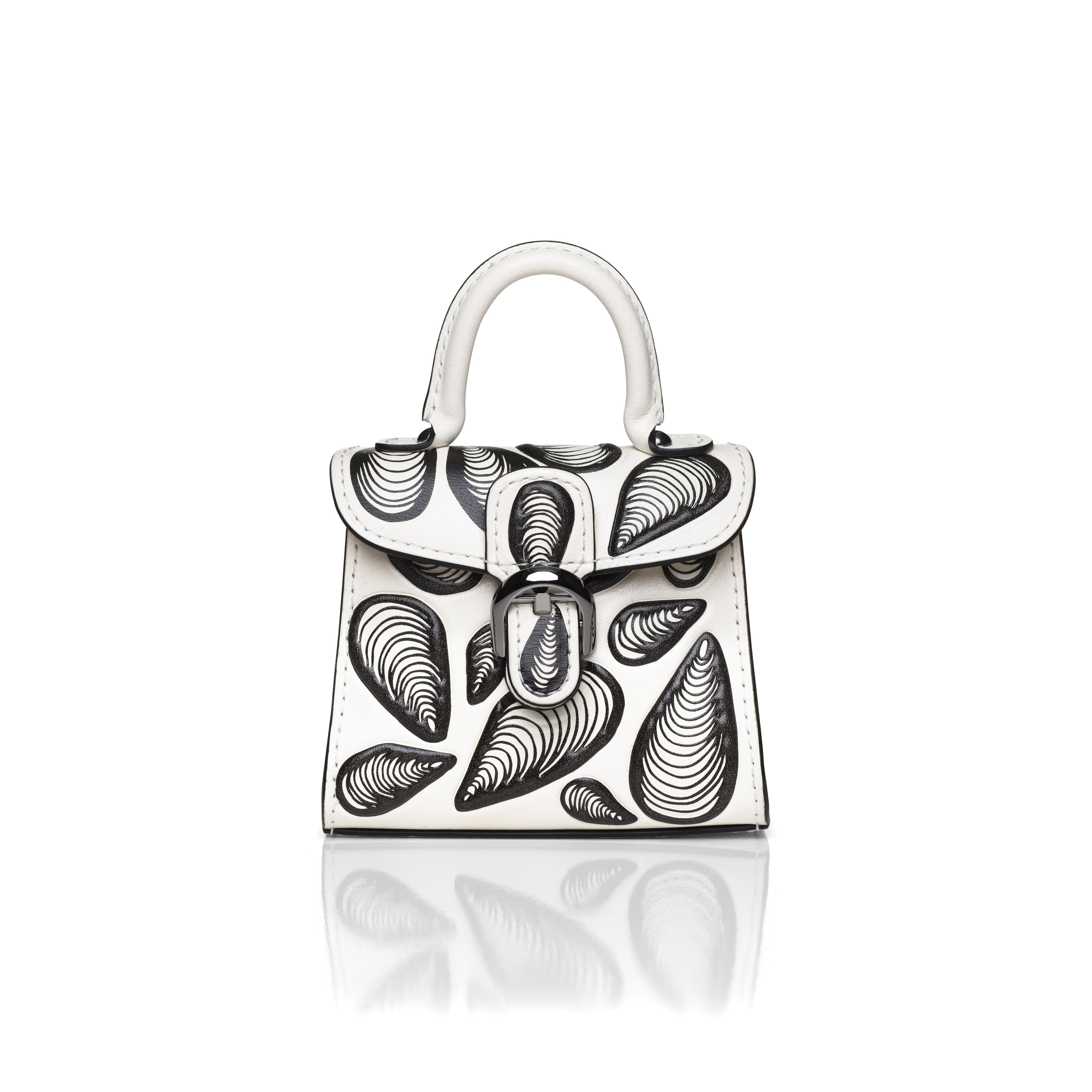 Another quintessential food…mussels! Ostend is the town where the first king of the Belgians established his summer residence and stands today as a famous resort town. Being near the ocean, the city is known for great freshwater mussels.
Delvaux's creative direction for the Miniatures Belgitude collection was simply visionary. Pictures alone do not do this collection justice. As described in an interview with filmmaker Jaco van Dormael and Christina Zeller, Jaco was basically given "carte blanche" or a blank slate to play with design, props, scale, and creative visuals.
See the full inspiration for the collection in the film below…
Delvaux Miniatures Belgitude by Jaco Van Dormael
Updated: September 3rd, 2017