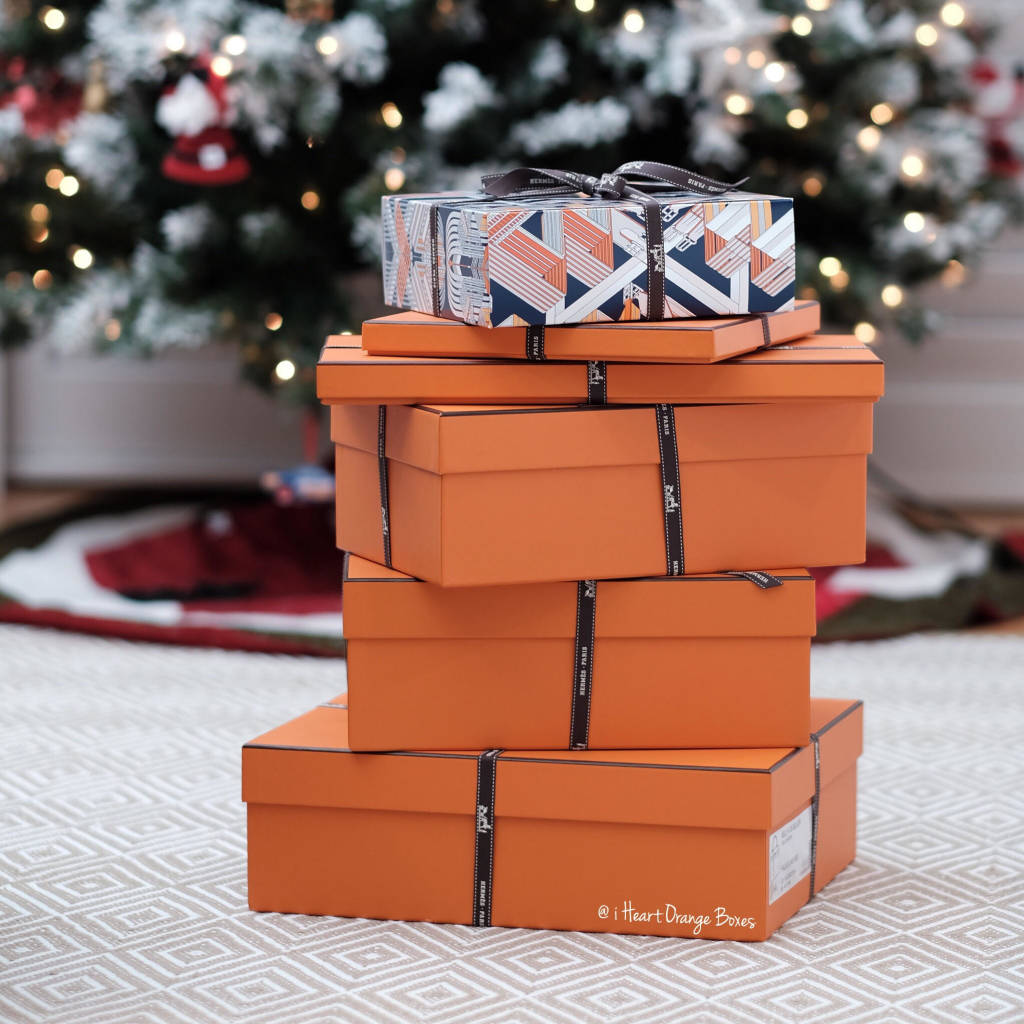 I - That bit between Christmas and New Year where you don't know what day it is, who you are, and what you are supposed to be doing.
Add holiday travels, crossing the international date line, jet lag, and you suddenly find yourself very late to 2017's final sharing party. And celebrating Christmas in January as the jolly ol' man kindly took note of our travels and just touched down for goodness (and my kids') sake. Embarrassing, indeed. But not as embarrassing as the stack of unopened orange boxes that have accumulated throughout the year and now happen to make for a great photo with the tree.
You see, the House of H isn't just an uncontrollable Benjamin vortex. It's responsible for important life lessons like exercising willpower and practicing patience in a world of immediate gratification. After the kill, the fight-or-flight response changes to rest-and-digest as the new orange box marinades and my wallet and I decompress after another adrenalin-inducing round of the H games. I admire those who are quick to initiate the lowest cost-per-wear and hope to do the same in 2018.
II - He's making a list and checking it twice, gonna find out who's naughty or nice.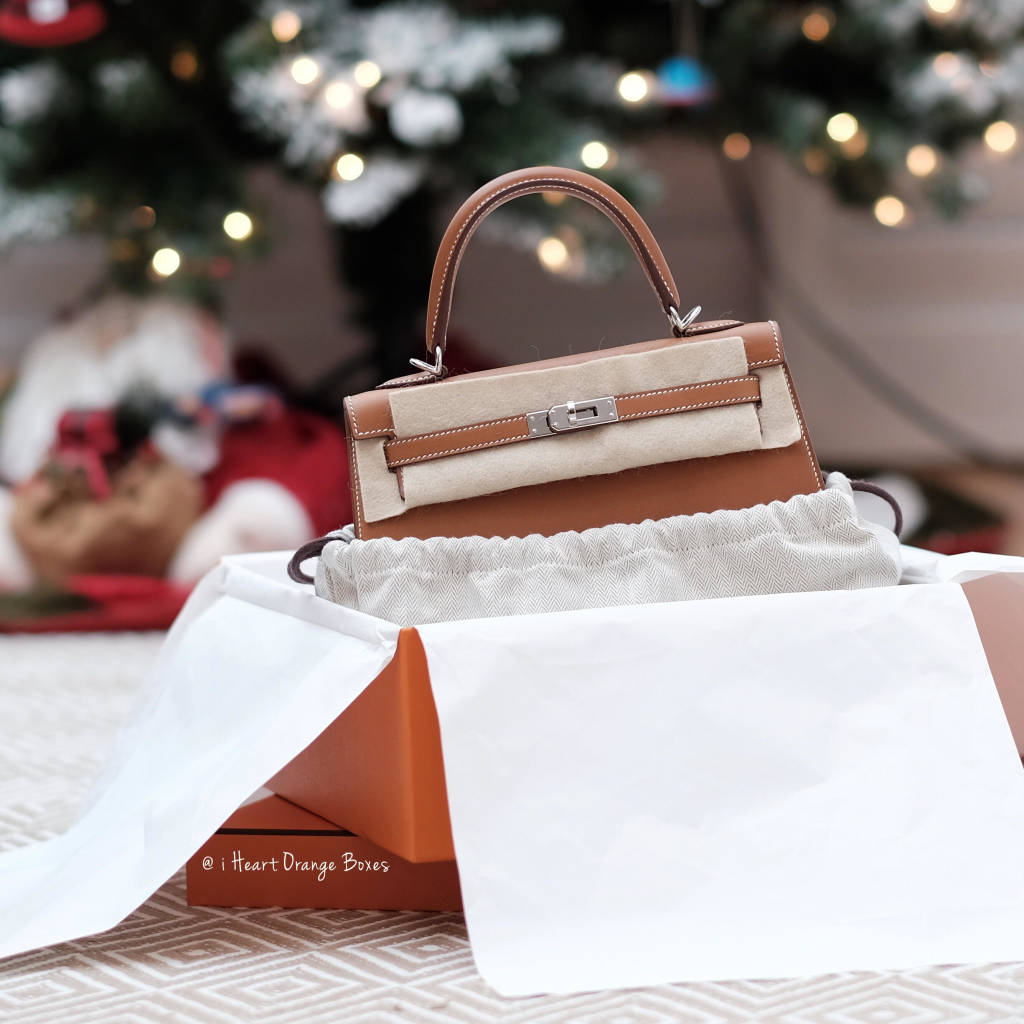 So it turns out that the guy in the big red suit was onto something with this double checking business.
In the virgin days of collecting, dare I admit that I was so desperate to get my hooves in the H stable that I made purchases after justifying why the deviation of specs on my list (leather, style, color, size and/or hardware) were okay. These expensive mistakes were critical parts of my learning curve on the orange brick road and are now the guiding cerebral voices (along with the wise words of @kugzz) before saying I Do. My current wish list is short and specific, which in the world of H translates to being patient, persistent, and proactive…and checking the list twice.
With only a few weeks left of 2017 and no quota bag, I questioned whether I made the right decision in declining the Bs and Ks my amazing H Fairy offered but didn't perfectly match my specs. Buyer's remorse or buyer's regret? Not sure which is worse.
But just as my wallet and I were content with ending the year without a sizable orange box, I received the ultimate call that Santa delivered something really special.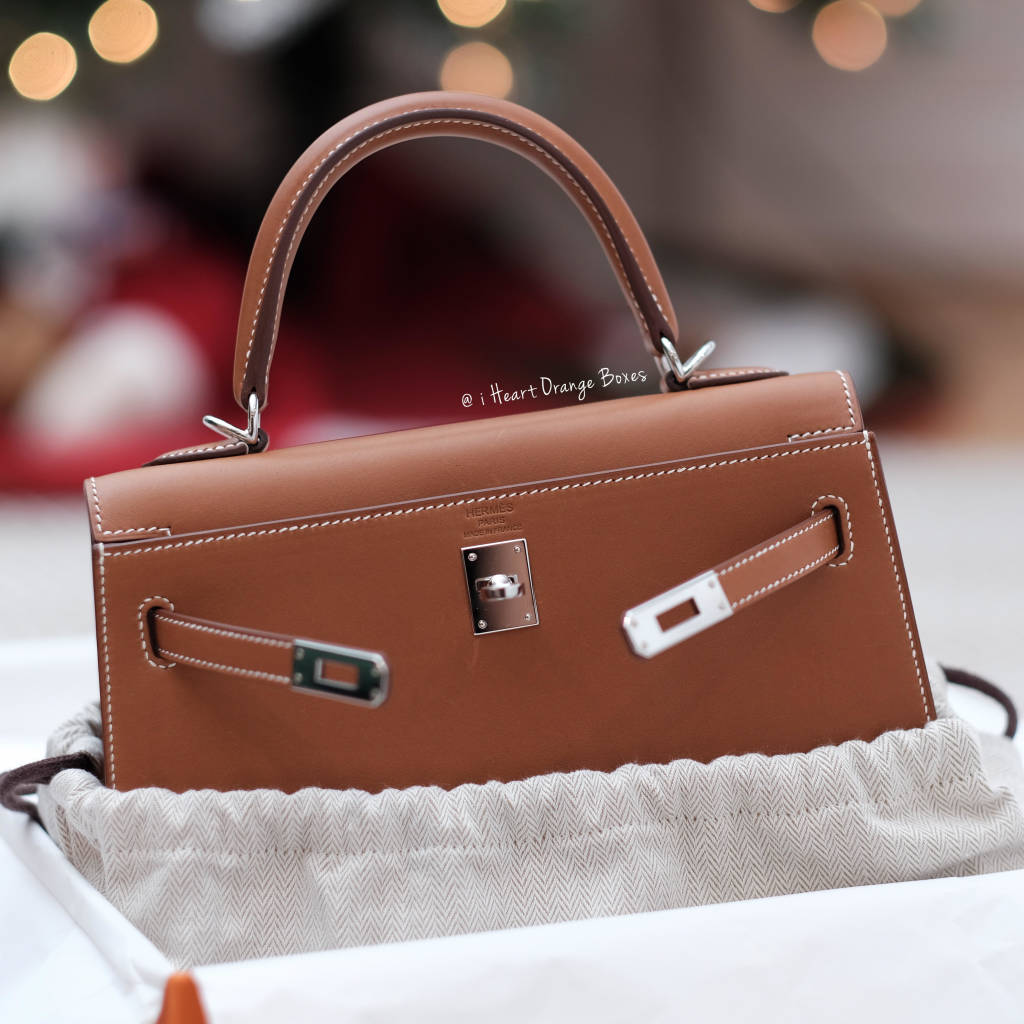 III - The only thing better than one blind H stamp? Two blind H stamps!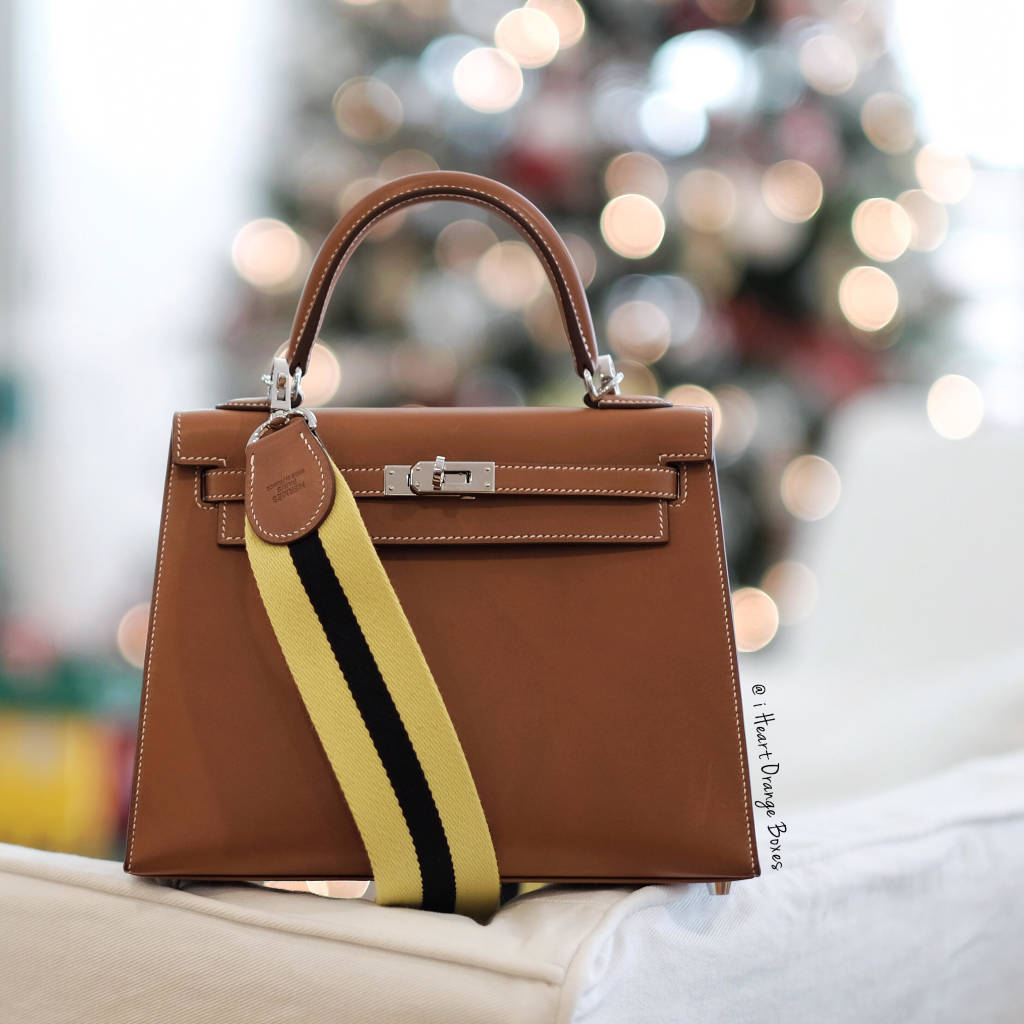 In a world where Birkins and Kellys are much more plentiful, her unique reversible Amazone strap (with its own sleek blind stamp — LOVE!) in lime and bleu indigo is a fun and edgy twist on an otherwise structured and formal look, and the perfect casual vibe for everyday use. The wide canvas strap is so comfortable for shoulder and crossbody wear. Unclasp the canvas strap and she quickly transforms into an elegant beauty ready for a night out! A custom Barenia strap is also in the works for times when sophistication and a classier look are desired.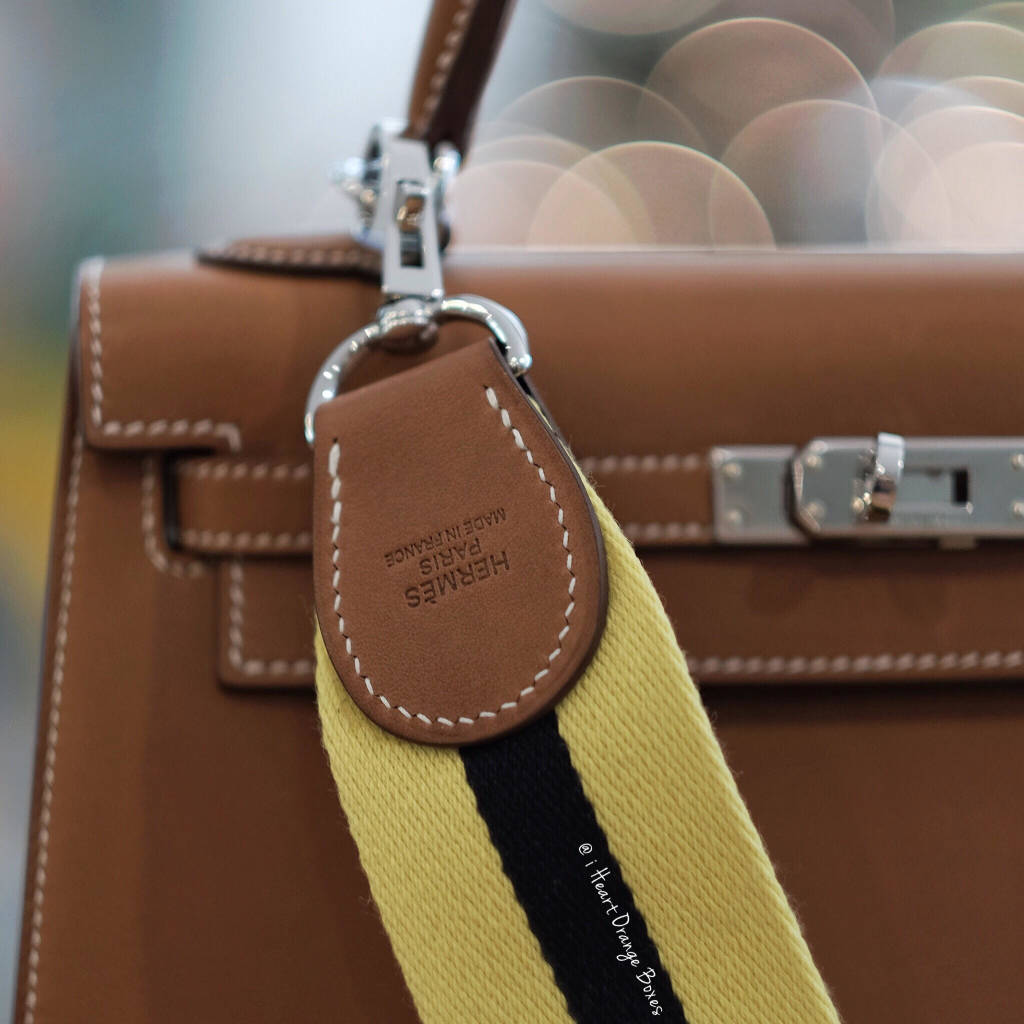 If you ever have the opportunity to smell and feel Fauve Barenia, you are in for a sensorial treat. I love smooth leathers and the softness and grace of Barenia is bar none. The real magic, however, is in the intoxicating "Eau de Barenia" the moment you open the dust bag. It's even better than the smell of fresh baguettes wafting from Parisian boulangeries on Champs Elysees. And so many less calories, too!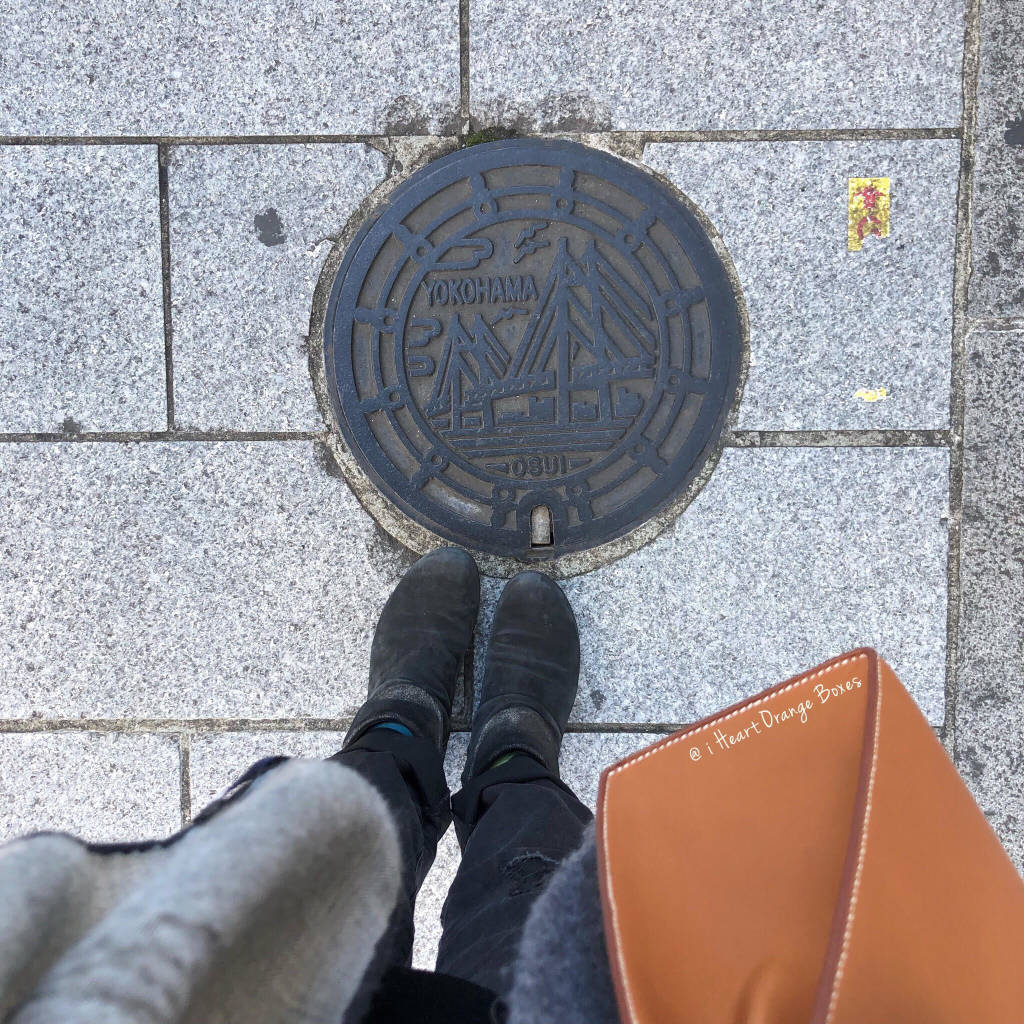 While so rare and special, I can assure you that Miss Baby Barenia won't be spending her days and nights cooped up in her trusty orange cardboard box. If a leather bag could tell stories, Barenia would be on top of the list as each superficial touch, nick and scratch is responsible for the development of the gorgeous patina this leather is so loved for. And this dreamy Kelly is ready to take on the world and make memories!
Many, many thanks to my amazing H Fairy who always goes above and beyond, even for a small fry like me. And thank *you* so much for taking the time to read another chapter in my journey down the orange brick road.
xoxo,
@iheartorangeboxes