Fendi just super sized Karlito, and PurseBop couldn't help but add a new member to her Fendi family. Let's continue to celebrate Karl and take a closer look at his sassy and playful bag collection…
We can graciously thank Karl Lagerfeld for all his creative contributions to Chanel and Fendi. However, every now and then, we have to appreciate the man and true icon himself. Over the past couple of years, Karl has branded his image on quirky accessories like the mini Karlito bag charm and has garnered a huge following with his personal newspaper and website. Even though, we've seen a lot more of Lagerfeld around, he still remains elusive and mysterious. Again, if we can't fully get to know Karl, we can still admire his work.
If you haven't gotten the opportunity yet, explore the amazing bags in Karl Lagerfeld's personal brand from the Fall/Winter 2015 collection! In contrast to Chanel and Fendi's classic silhouettes, the bags from Karl Lagerfeld's line are distinctly more sleek, edgy, and don't shy away from adornment. And don't worry, there's a bag for every occasion too!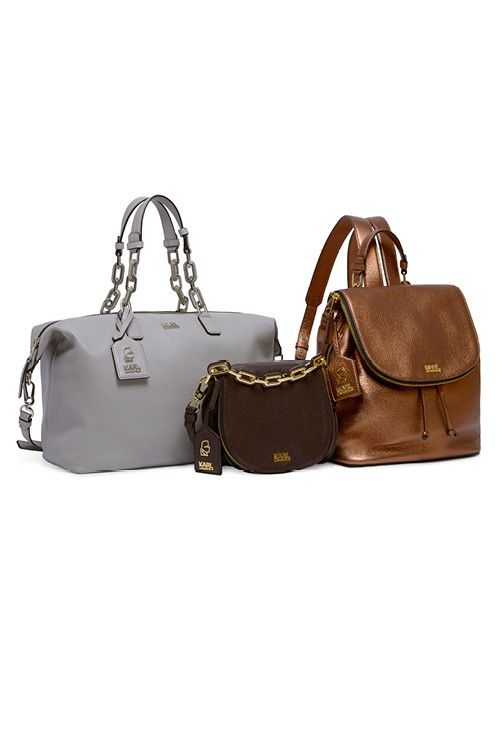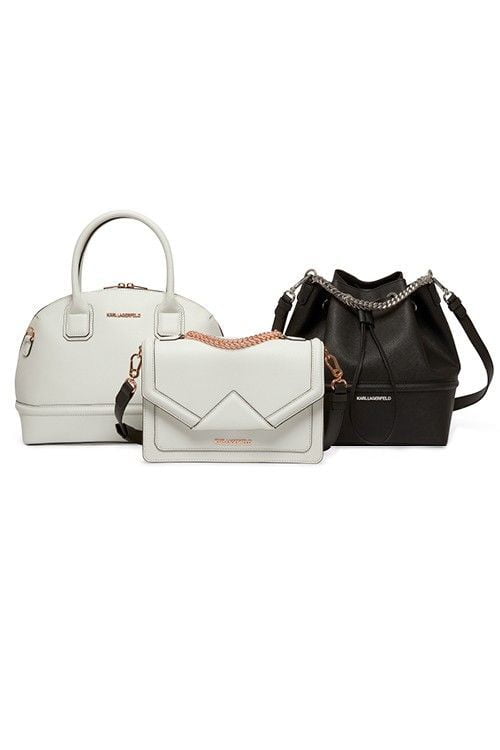 Mini Mood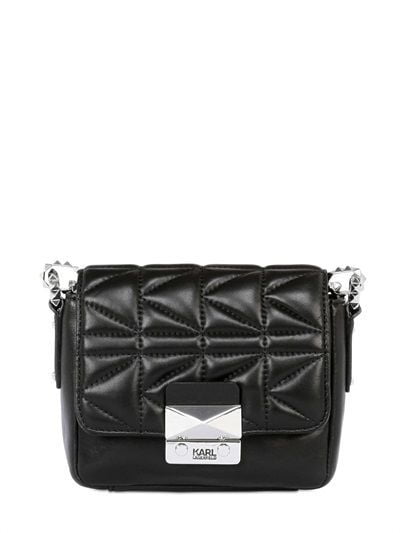 Can you get behind "Karl's Kreations"?
Love PurseBop
XO