The Karlito craze intensifies and expands in even more exciting ways. The  new Karlito Capsule Collection features Karl Lagerfeld's playful character on a wide range of new accessories. You can now rock Karlito head to toe!
I tried to resist all the new, tempting options I saw in NYC, however I couldn't help but bring a new member home to my Karlito family. (you can follow my #NYC adventures with hashtag #PurseBopsInNYC on @PurseBop IG)
I started to photograph for my reveal at NYC's Rockefeller Center in the vibrant, juicy citrus themed channel gardens. The Fendi bag stood out gloriously, but something still felt incomplete. I quickly realized I could not continue my Fendi celebration without my fellow Karlito family members there to cheer me on…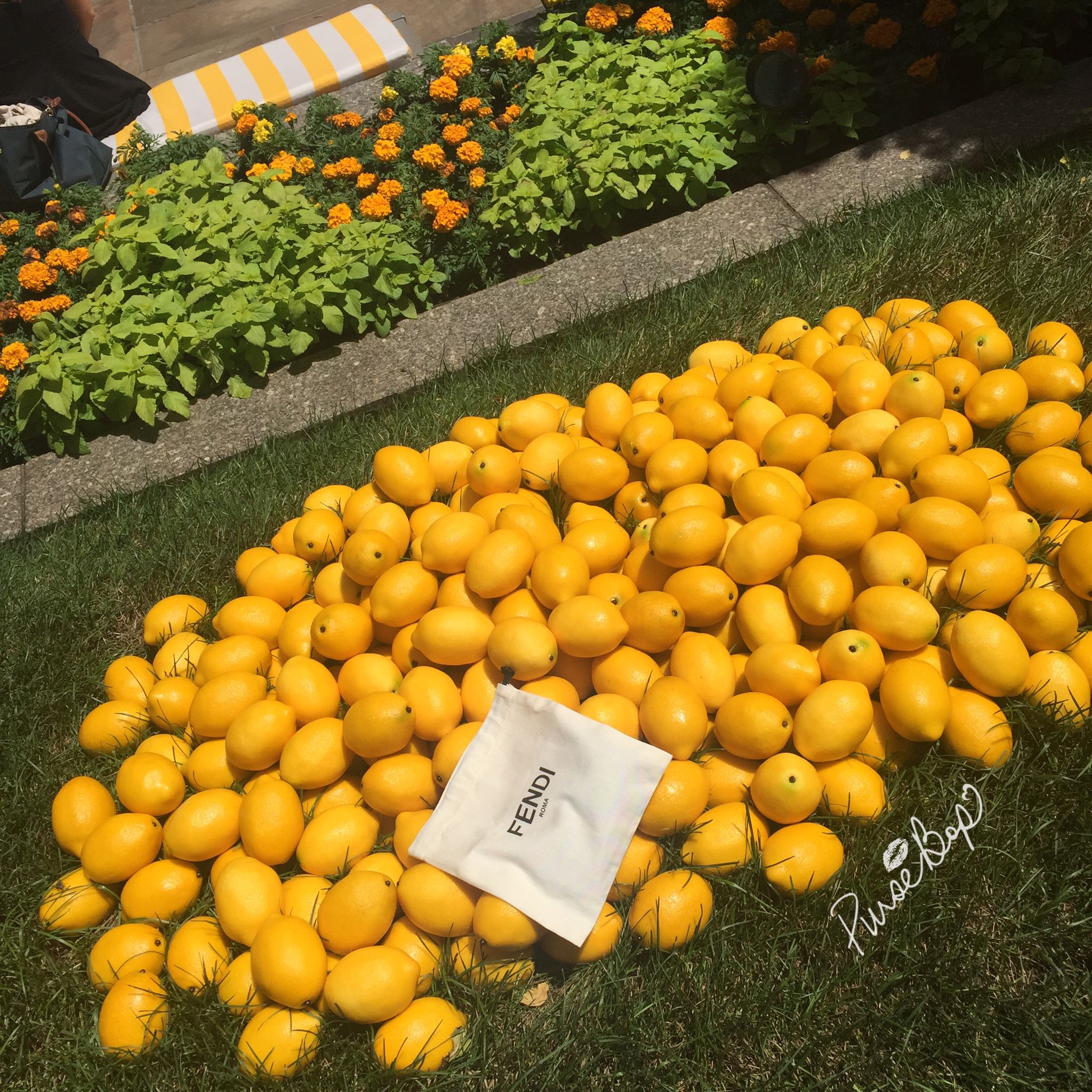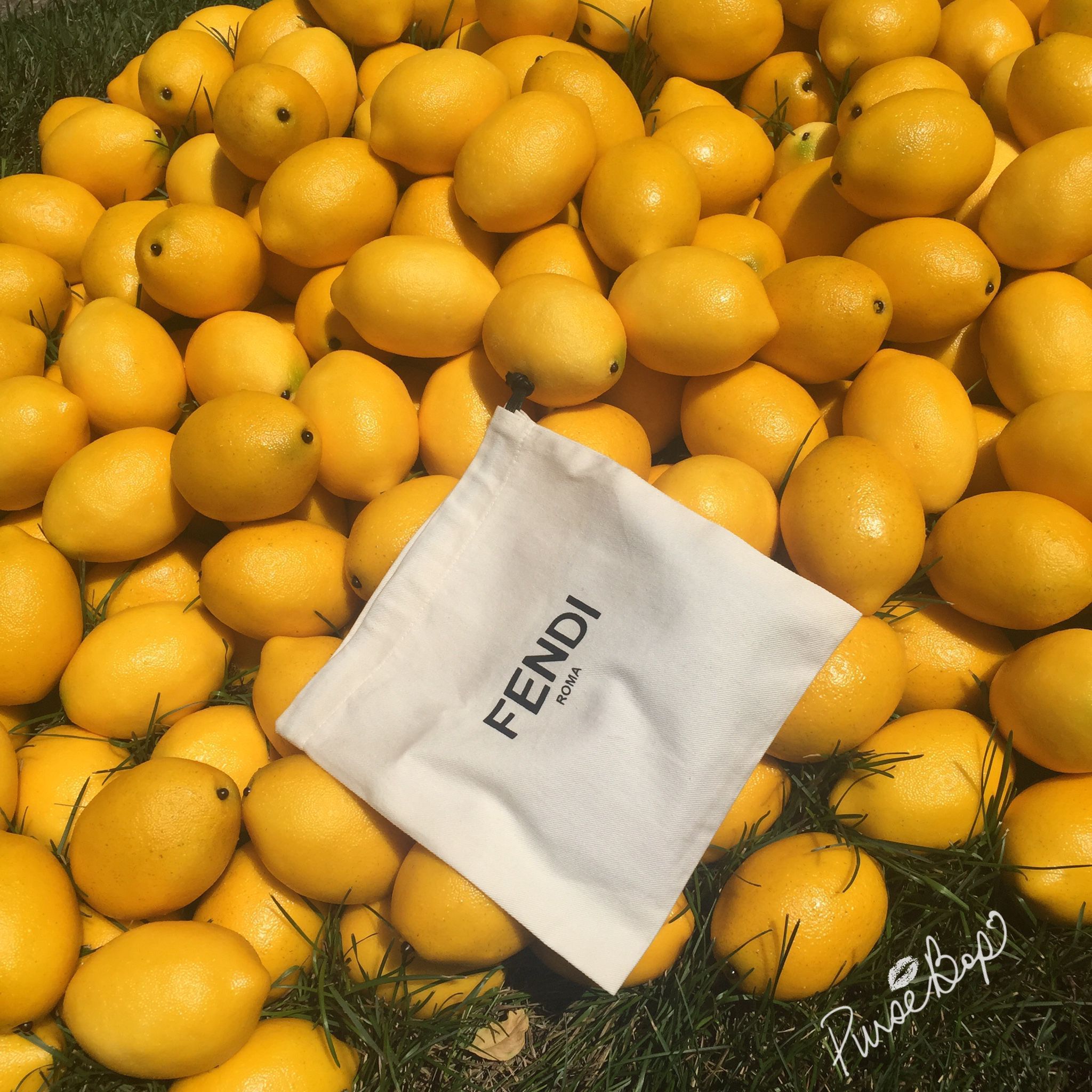 I arrived back in Chicago, and gathered the rest of the troops. While Karlito often looks cool and collected under his iconic shades, the orange mohawked Karlitos could not hide their anticipation. The infamous Fendi box held the promise of new treasures!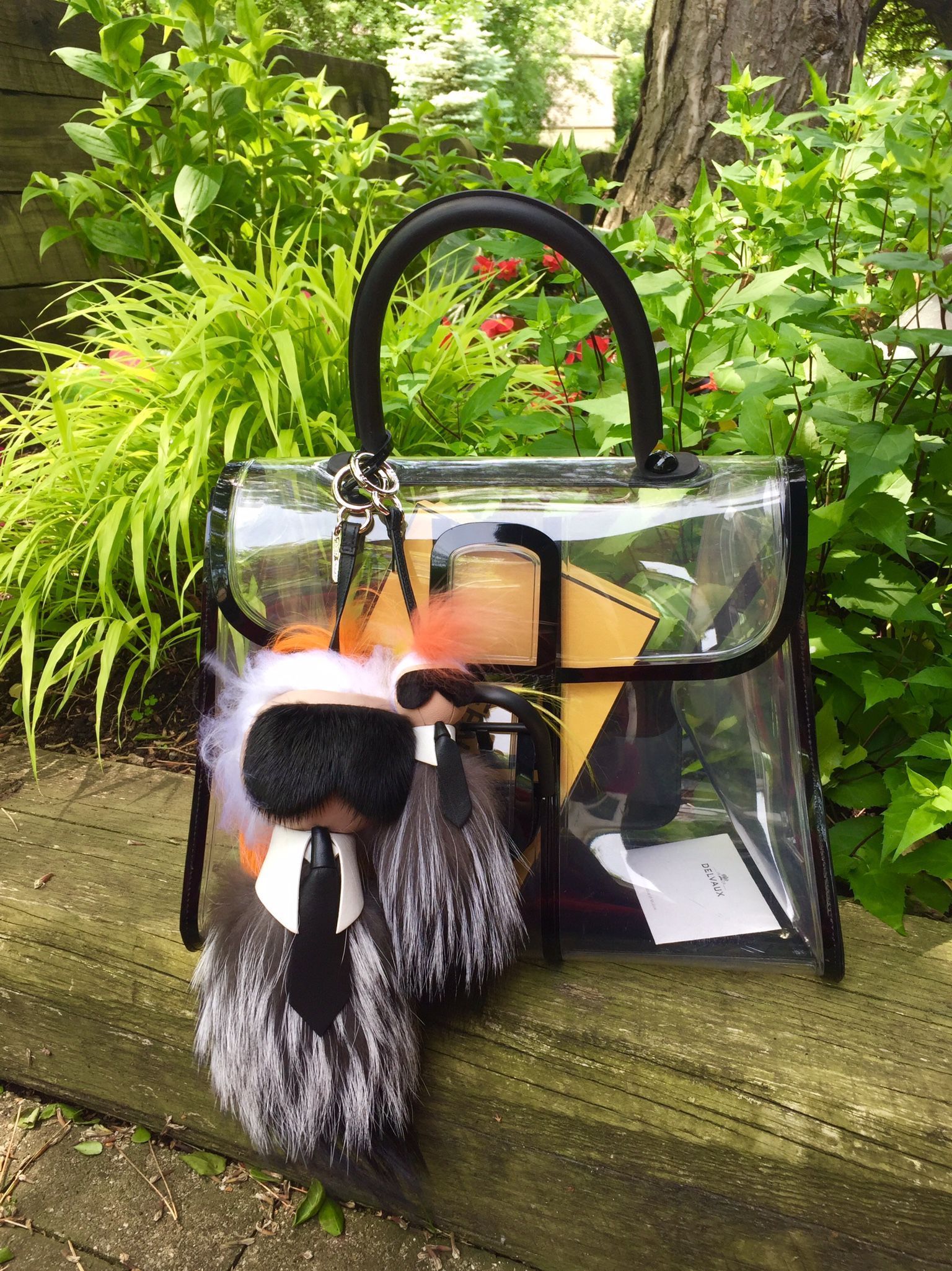 The Fendi Karlito iPhone 6 cover is available in both black and the fuchsia.  It is decorated in the same fox and coat fur as the original bag charms. The upper corner displays the signature logan of the Karlito Capsule Collection: "Karl Loves Fendi".
Joining the Karlito club comes with tough stakes. Fendi only produced 600 phone cases total, and my intel shares that only a handful were released in the fuchsia color. The phone case prices at $600.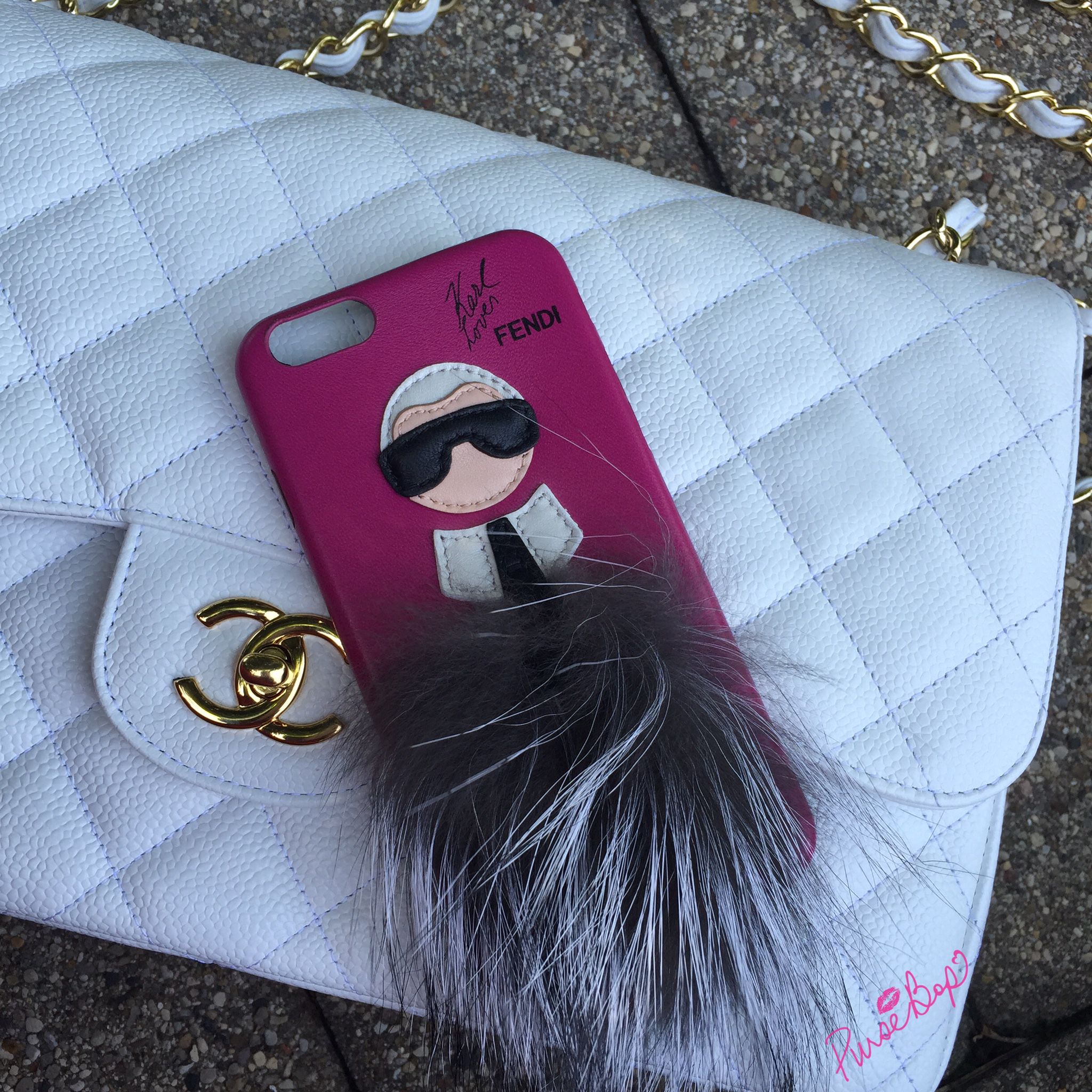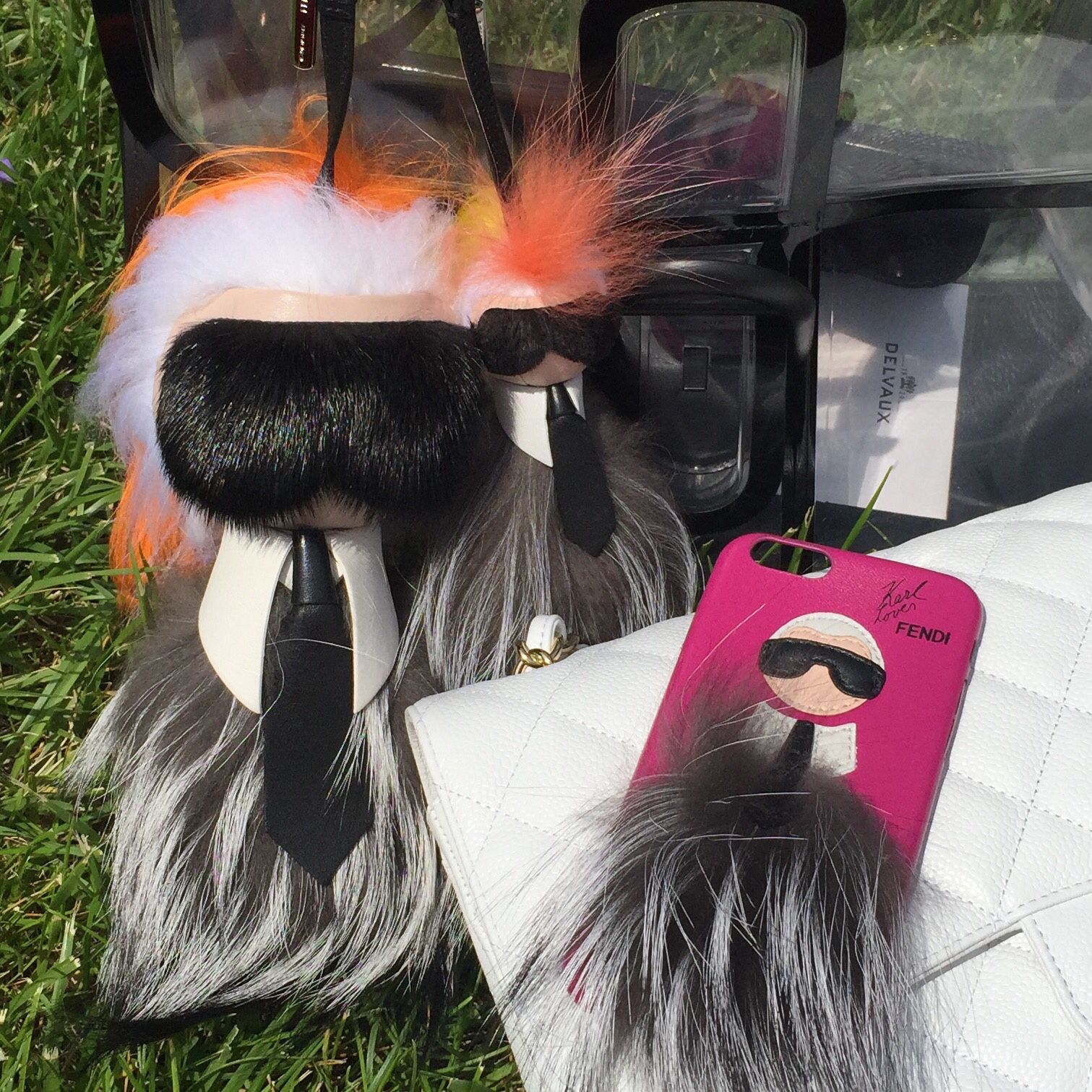 The Karlito Klan from left to right: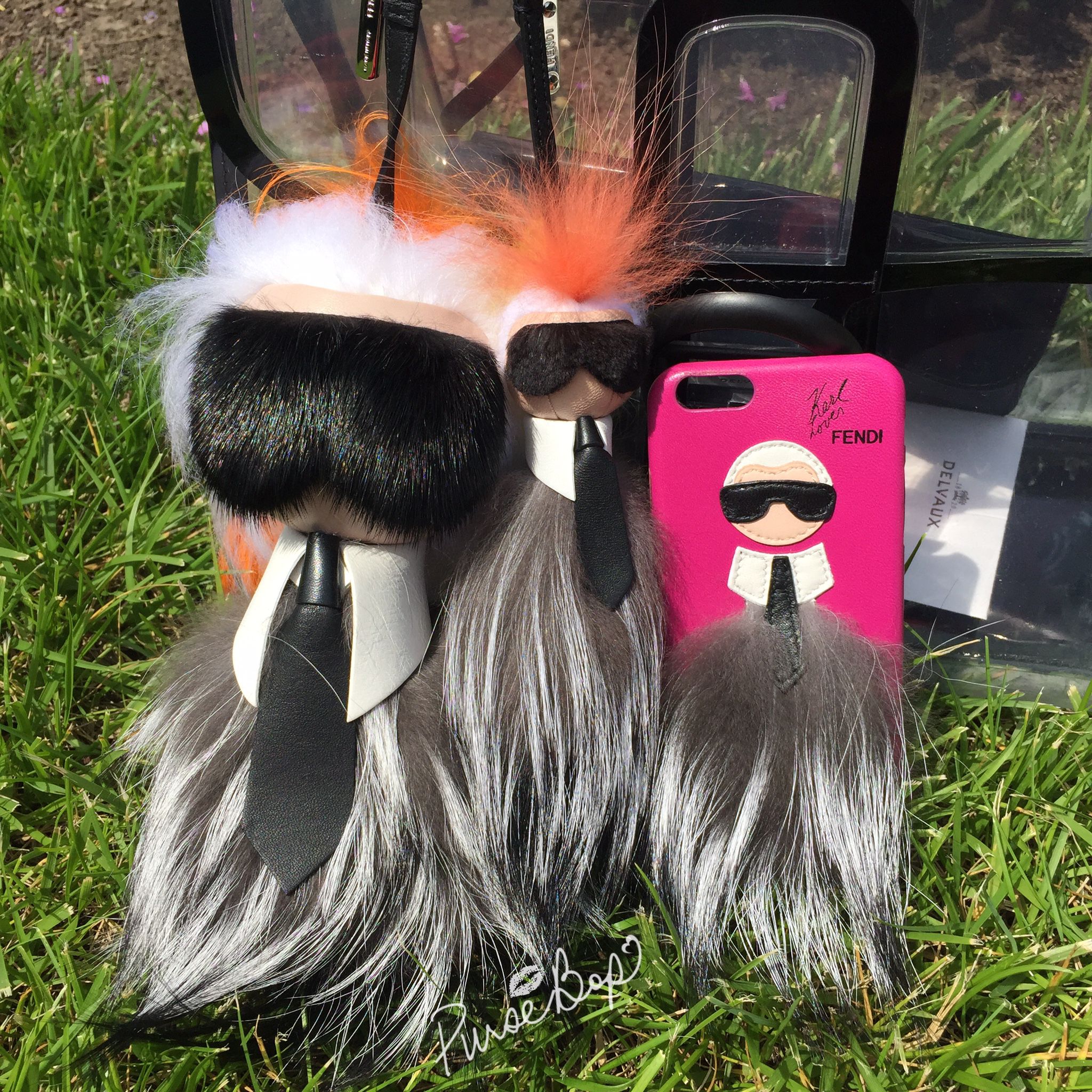 Chanel lovers are going to smile when they see this:
Karlito's Homecoming Video
Updated: May 18th, 2017