We have been thoroughly investigating the Hermes mini craze, and the obsession has indoctrined PurseBop into to the Birkin 25 club with her "Kohinoor Diamond".
The investigation continues today to help us get a sense of just how small H minis can be. Let's take an in-depth look at the Hermes Birkin Sizes with great comparison pictures!
We have adopted the term "mini Hermes" or "Hermes minis" to lovingly refer to smaller Birkins and Kellys, specifically the B25, K25, K20 and K15 range.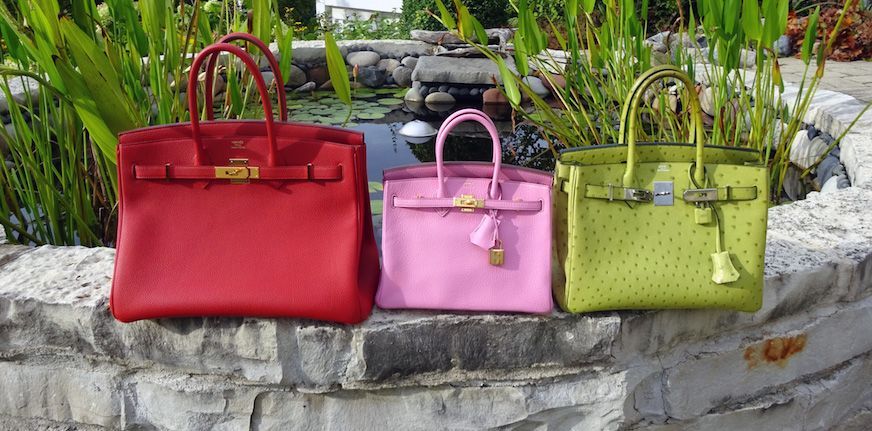 Mini Review
Let's recap from the "Irresistible, yet Unattainable: Hermes Mini Bags" article to grasp why H minis have become such a hot topic:
#1 Mini is the Mantra
The handbag industry as a whole has downsized bags, and consumers are applying the mini mindset to Hermes.
#2 Joining the Club
Celebrities and social media forces have put tiny B's and K's on the radar in a huge way as of late. There's more desire and urgency to get your hands on a mini H, even though doing so is more easily said than done.
#3 Preference Wins
A huge part of picking the "right" Birkin used to be based off choosing the right "fit" size wise. With waves of mini and oversized trends, fit is all relative. Mini bags make a unique statement.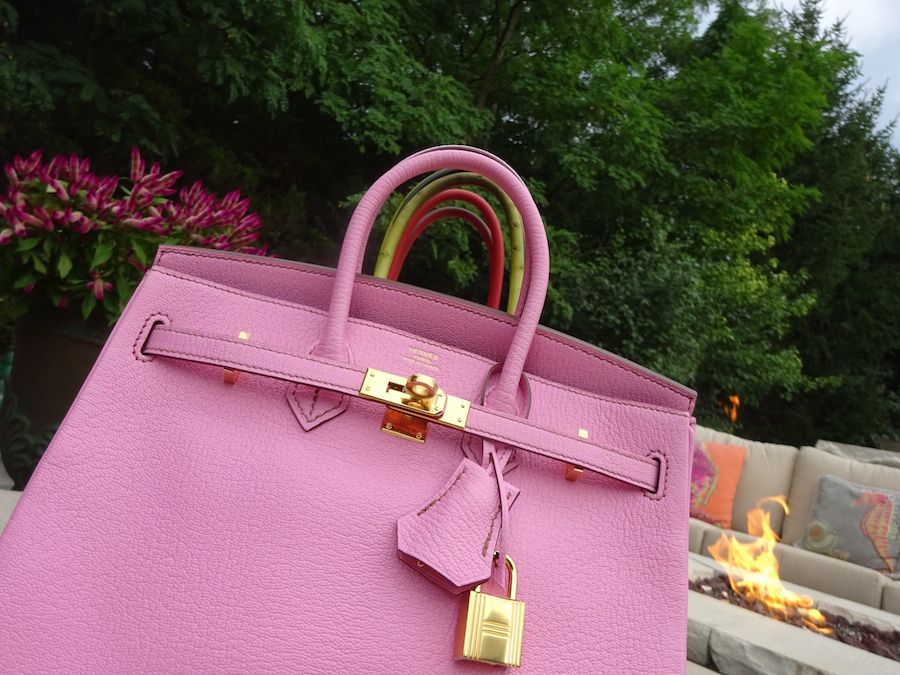 Every Size, Shape, and Color!
To many, the Birkin represents a quintessential, classic bag or even the ultimate Holy Grail Bag. While the Birkin style is iconic and instantly recognizable, the bag itself does not fit one certain look. The Birkin is available in so many different sizes, leathers, colors, and hardware options that each bag is diverse and a rare commodity of its own. Hermes releases Birkins in such limited quantities that some bags are truly one of a kind and never produced again. Exotic leathers and smaller sizes tend to be more rare, and are usually only available to elite clientele. Likewise, VIP clients are sometimes offered Hermes "Special Orders" (SO), and can customize almost every aspect of their Birkin from size, color combos, leather, and hardware.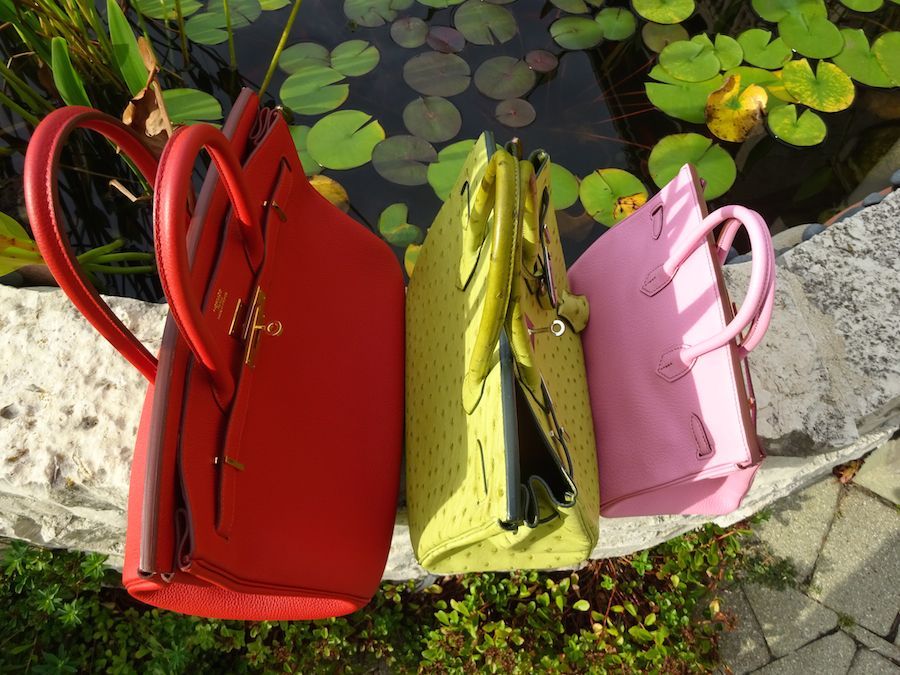 Sizes
Birkins come in many different sizes and are referred to by their length. Many aficionados refer to a Birkin's size in short hand with the letter "B" in conjunction with the length in centimeters (ie; "B35"). Birkin handbags come in 4 different sizes – the Birkin 25 cm (B25),  Birkin 30 cm (B30), Birkin 35 cm (B35), Birkin 40 (B40). Birkin travelling bags come in 2 sizes Birkin 50 cm (B50) and Birkin 55 cm (B55). Of the handbags, the Birkin 25 is the hardest size to find.
While there is no official rule to choosing the "right" size Birkin, traditionally, many people tend to pick sizes that fit well with their stature or storage needs. However, as mini bag and oversized bag trends phase in and out, more and more people are choosing size based simply off of preference or for desired occasion.
Dimensions Smallest to Largest (L X H X W cm):
| | |
| --- | --- |
| Birkin Size | Dimensions |
| Birkin 25 | 25 cm x 20 cm x 13 cm |
| Birkin 30 | 30 cm x 22 cm x 16 cm |
| Birkin 35 | 35 cm x 25 cm x 18 cm |
| Birkin 40 | 40 cm x 30 cm x 21 cm <br /> |
| | |
| --- | --- |
| Birkin Size | Dimensions |
| Birkin 25 | 25 cm x 20 cm x 13 cm |
| Birkin 30 | 30 cm x 22 cm x 16 cm |
| Birkin 35 | 35 cm x 25 cm x 18 cm |
| Birkin 40 | 40 cm x 30 cm x 21 cm</p> <p> |
Length Comparison – Birkin 35, Birkin 30, Birkin 25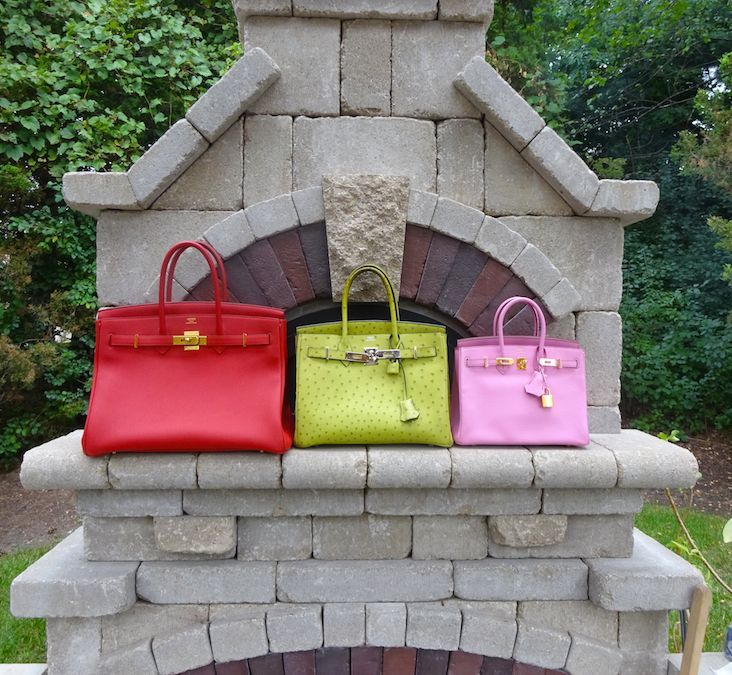 Height Comparison – Birkin 35, Birkin 30, Birkin 25
Width Comparison – Birkin 35, Birkin 30, Birkin 25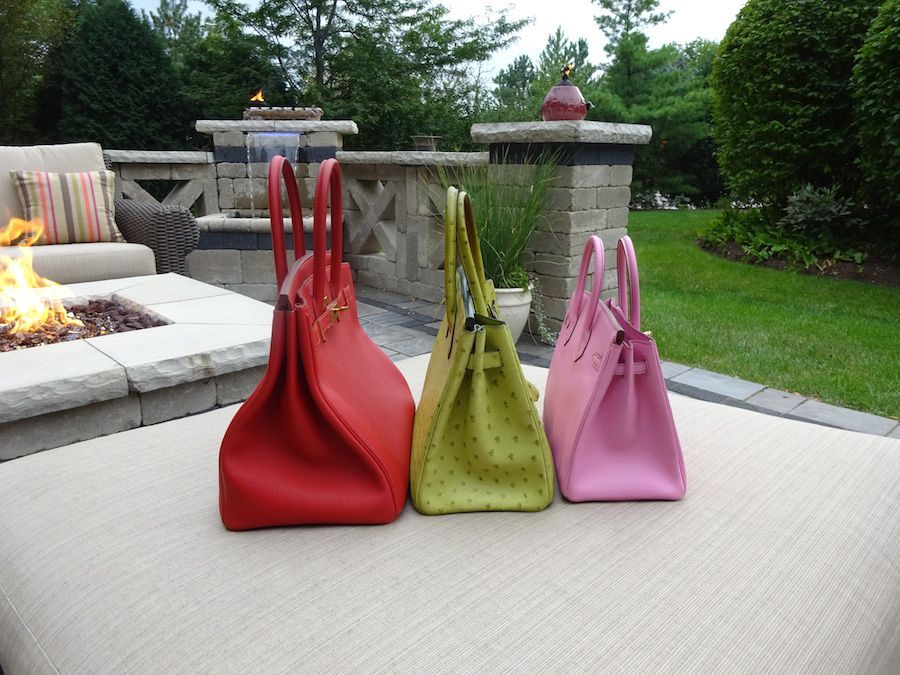 Handle Comparisons – Birkin 35, Birkin 30, Birkin 25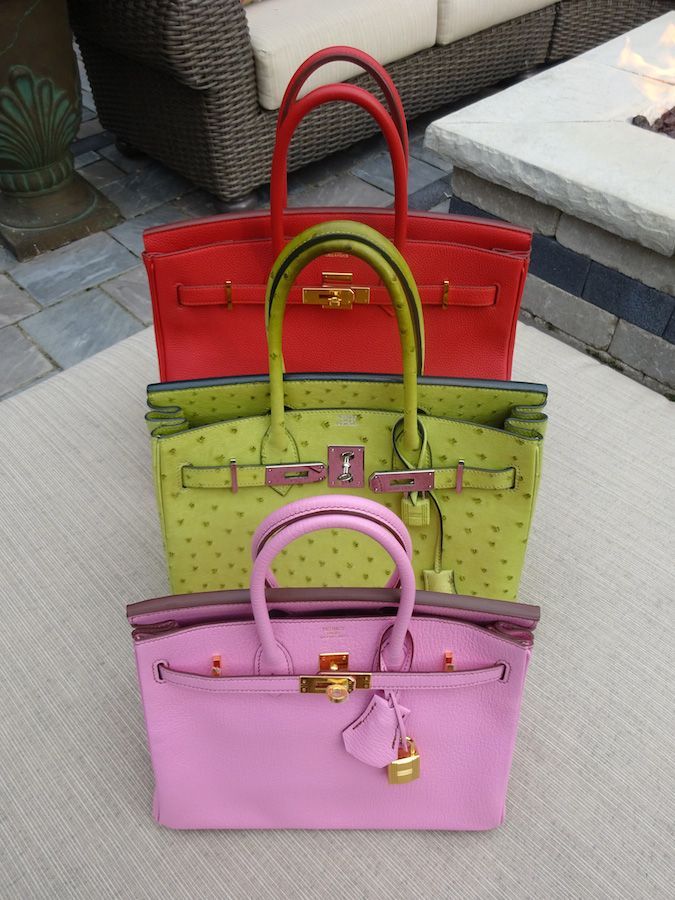 Top Length Comparisons – Birkin 35, Birkin 30, Birkin 35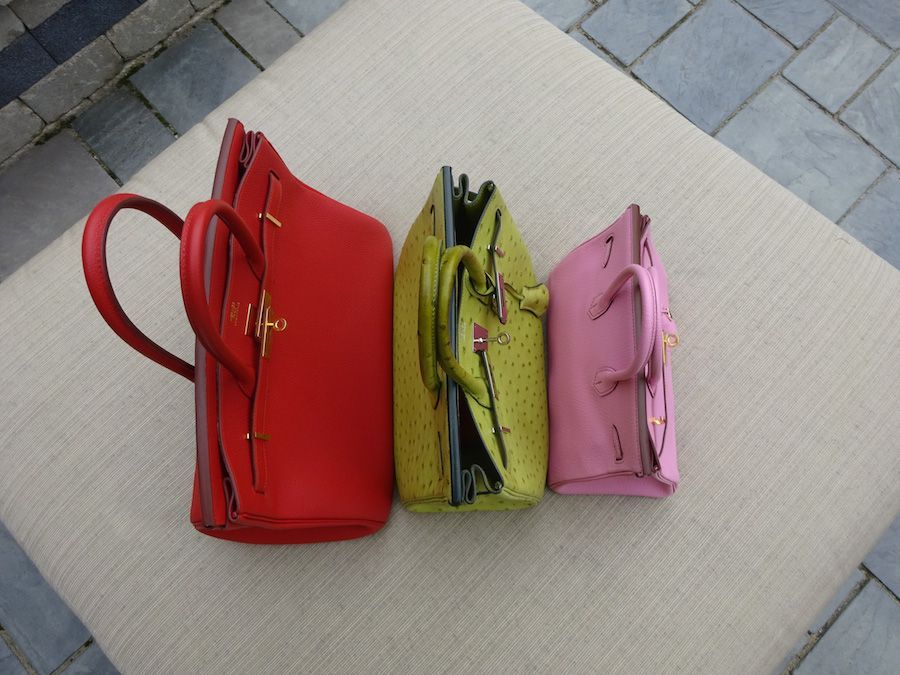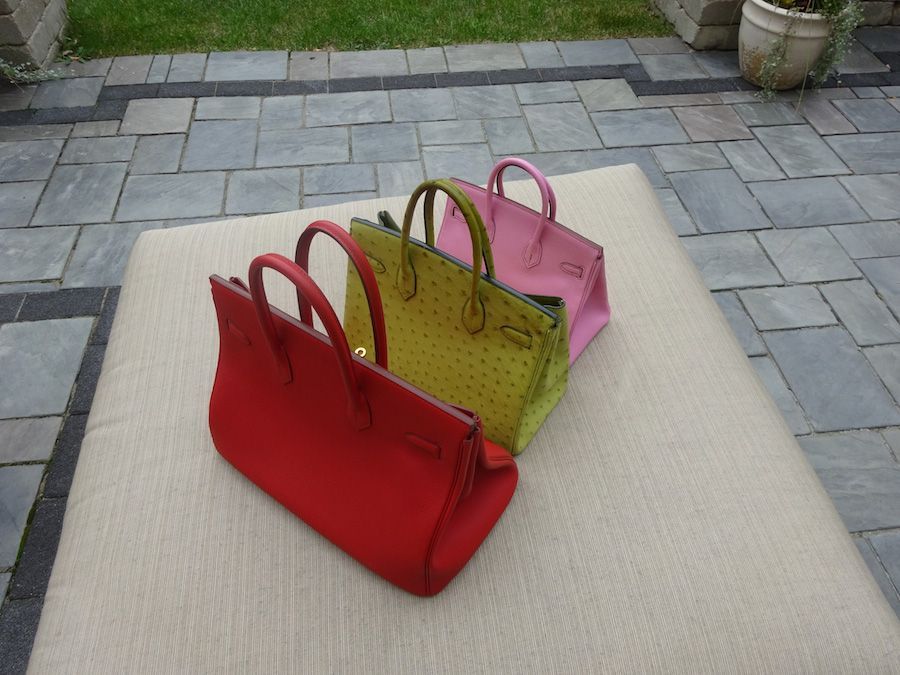 Size Contrasts
Moving down the line, the bag stature and space decreases significantly despite only a 5 cm length difference. Up close, the contrast between a B30 versus B25 is noticeable. Theoretically, the Birkin 35 is even large enough for the B25 to "nest" within the bag.
Birkin 30 versus Birkin 25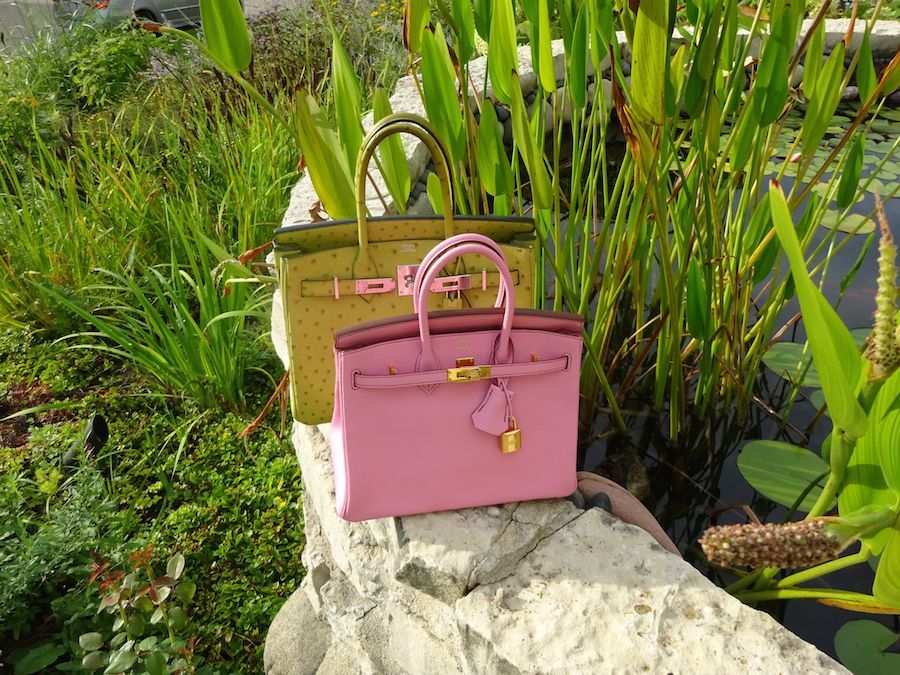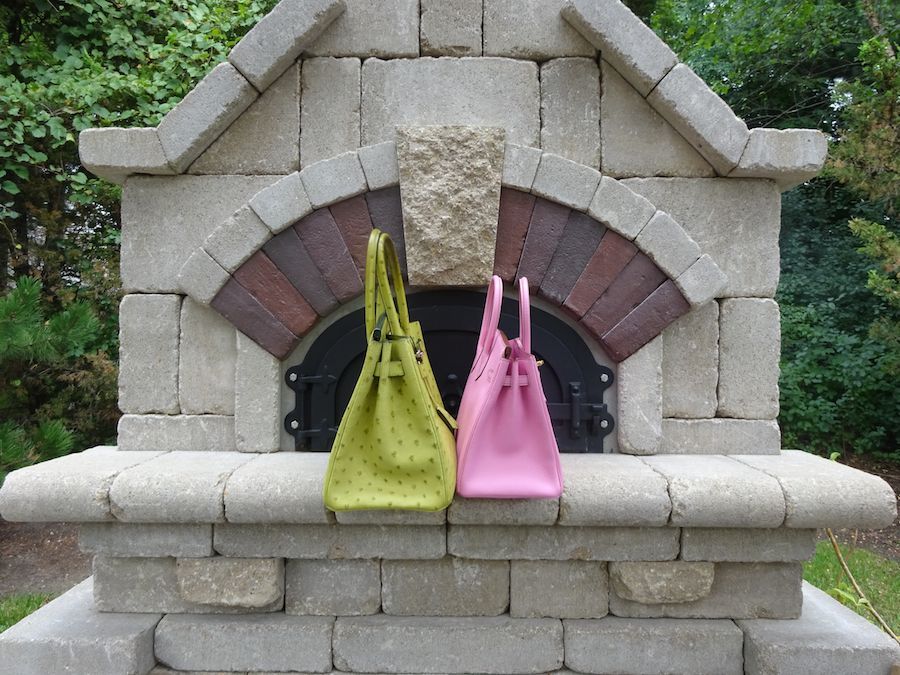 Birkin 35 versus Birkin 25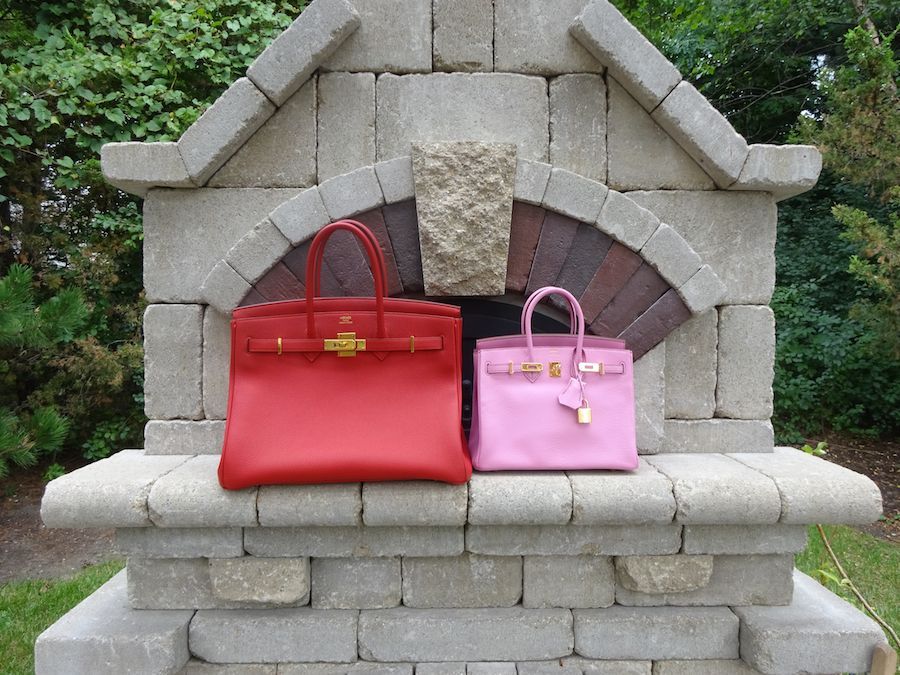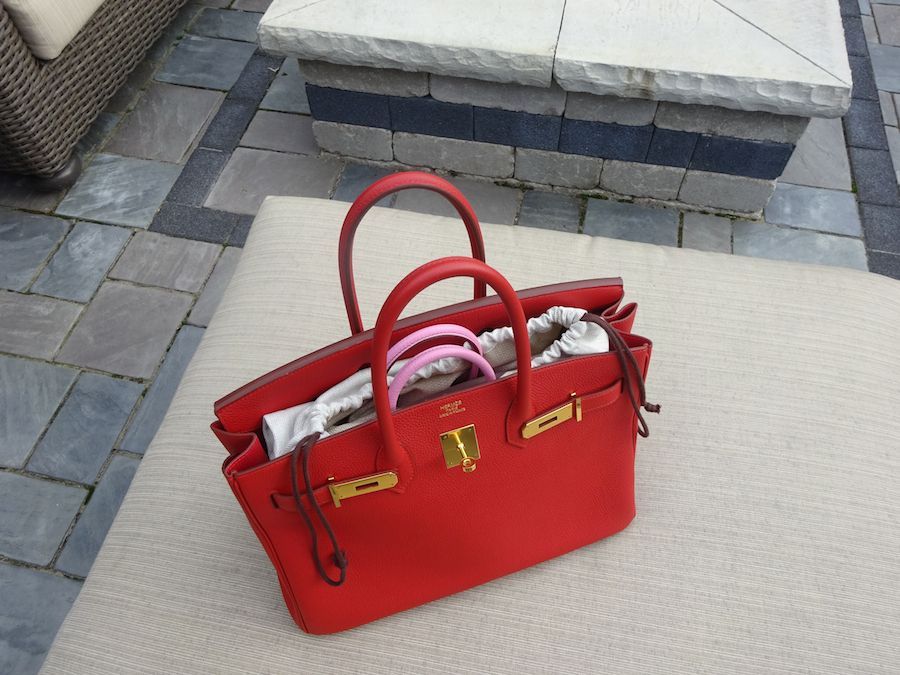 Mini Purposes & Advantages
Smaller Birkins are adorable! As we've already established, Hermes minis are irresistible!
Above all, the B25 isn't impractically mini. Due to its rectangular shape, the Birkin bag can comfortable hold (a reasonable) amount of essentials without feeling "stuffed".
The Birkin is sophisticated enough that it can be pulled off with a variety of looks. However, the B25 size is mini enough to the point where it could be appropriately dressed up for more formal occasions.
The Birkin 25 has a very ladylike presence, especially since it is more comfortably carried by hand rather than in the crook of the arm like other Birkin sizes. The bag still has a cute factor without looking gimmicky.
The B25 is a great investment for a collector. Due to the scarcity of the size and the demand, the bag will hold its value. More importantly, a Birkin 25 is unique compared to other bags and even other Birkin sizes. The B25 is versatile, but has unparalleled, distinct charm.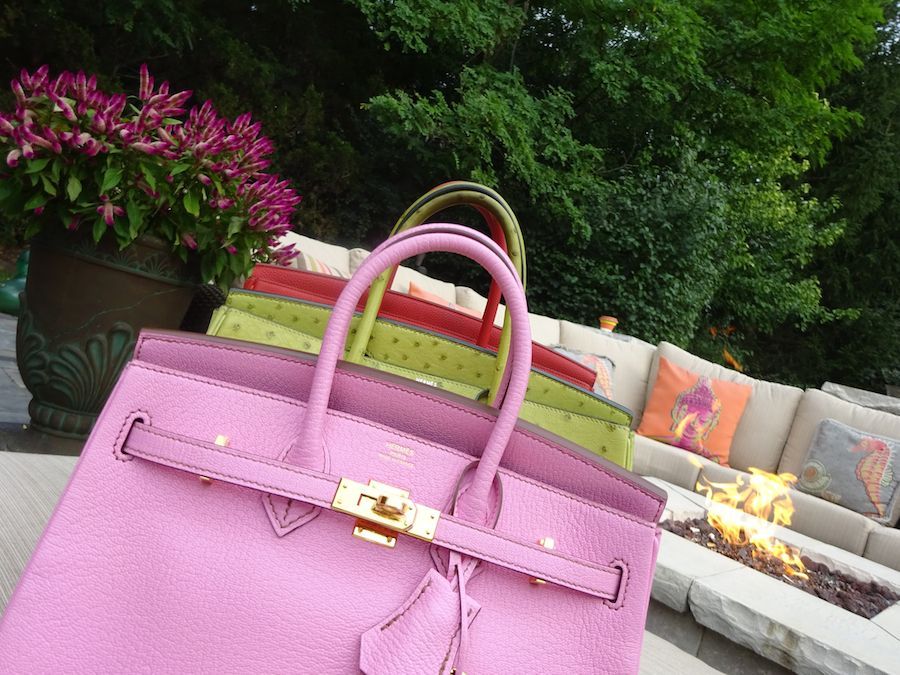 It's safe to say, I'm simply enamored with my Birkin 25 Koohinor Diamond. She's my crown jewel pink and a truly exceptional bag. With each H addition to the PurseBop family,  I never fail to appreciate the unique craftsmanship that goes into each bag even of the same style.