So, you've scrolled through instagram, PurseBop's reference guides, and the entire Barneys website for hours, and the epiphany finally hits you: I NEED A MINI BAG!
BING!
So, now what??
The options, decisions, and panic slowly starts to hit you. Maybe catching onto this tiny trend is easier said than done…
Fear no more, PurseBop is always here to help and the mini investigation continues even further today. While you may awe and swoon over every single adorable mini bag you see, it may take you a while to find the perfect one for your collection. Not all minis are created equally – and this is actually a blessing in itself. In fact, when it comes to bags in general, we are all looking for something different. You may be looking for a smaller bag for a certain occasion, or because it fits your look more, or maybe even because it hits your desired price point. With all these factors playing into the mini game, PurseBop has taken comparison pictures of her own minis from every brand to help you with your shopping decisions!
Here are a few PurseBop family members that kindly offered to participate in our investigation today...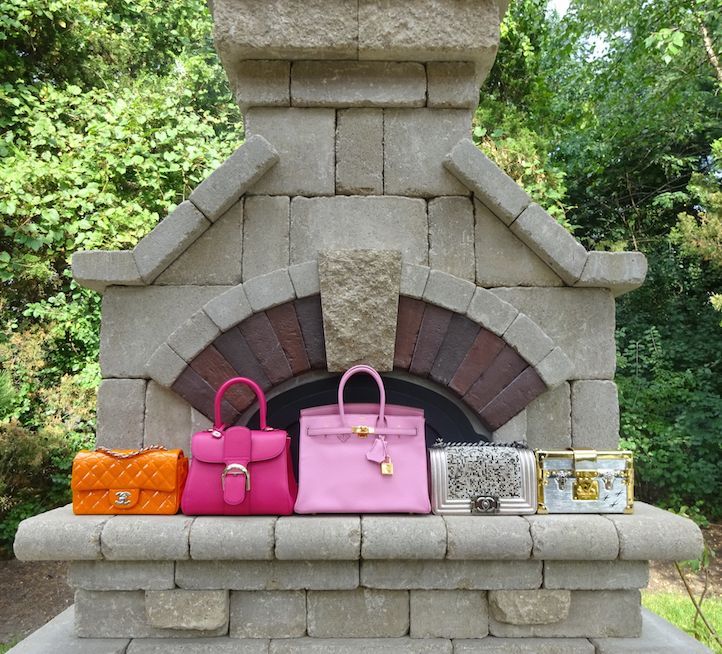 From left to right:
Not pictured above: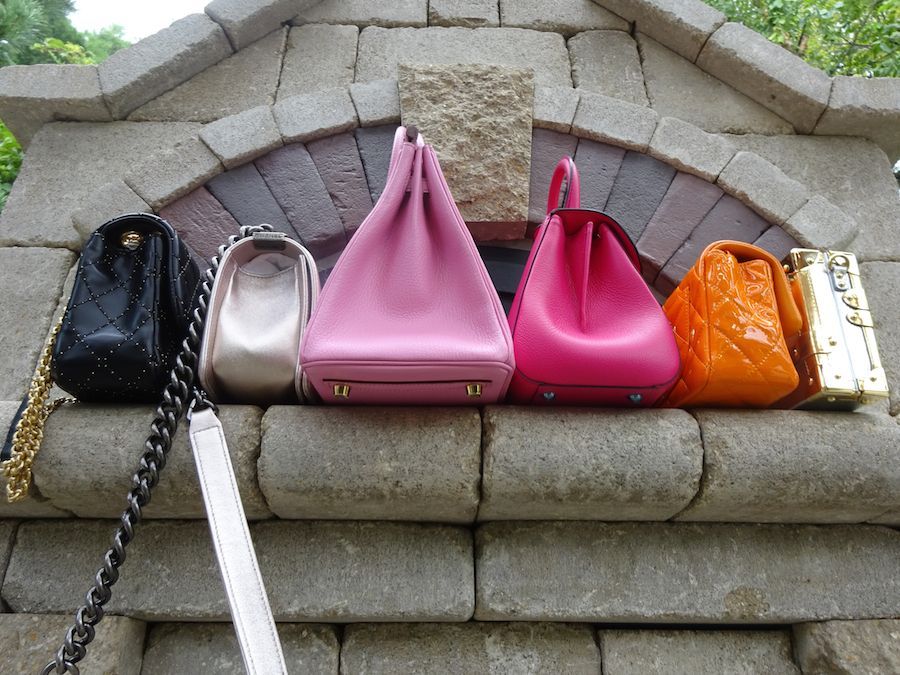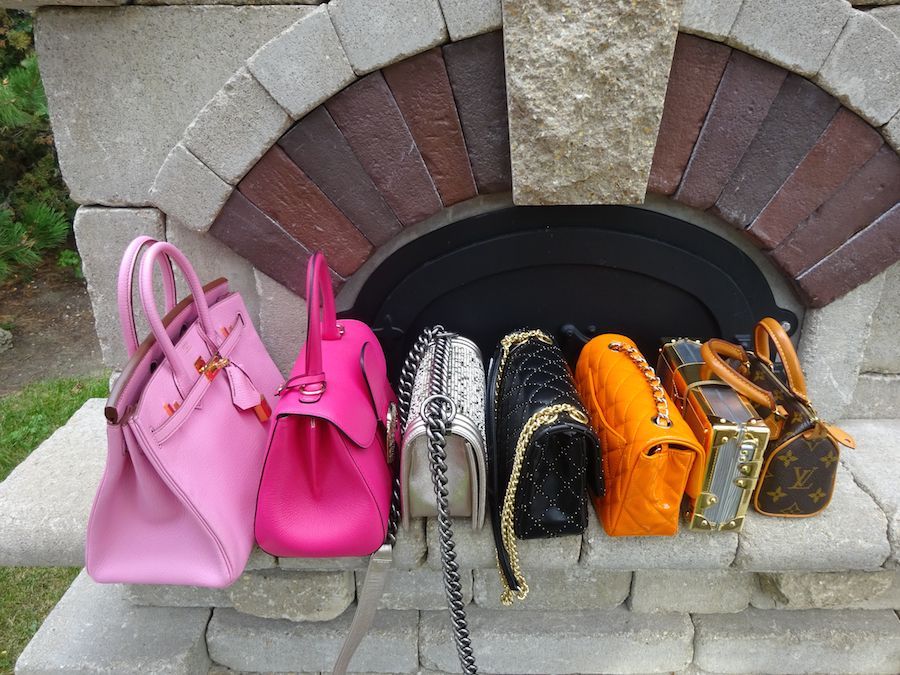 Initial Observations
The Hermes Birkin 25 is the "largest", most spacious mini compared to its peers. This is mostly because the B25 is not officially named or intended to be a mini bag, rather it is just the smallest sized Birkin available.
For more Birkin size info visit: Hermes Birkin Size Reference Guide
The Delvaux Brillant Mini is also generously spacious for a mini sized bag and is 20 cm wide. Like the Birkin, the Brillant Mini has a very ladylike feel when carried handheld. However, unlike the B25, it features a strap for crossbody wear.
The Chanel bags and Louis Vuitton Petite Malle are most noticeably mini in the sense that it will still look very small against most body frames and space for essentials is limited. As highlighted by the styles and materials, these bags are most easily transitioned to evening occasions.
Another difference to note is the Louis Vuitton Petite Malle's hardbody exterior. While the bag is sleek, narrow, and perfect for a clutch, the Petite Malle opens and locks like a trunk and will not be able to close if it is stuffed. The Chanel flap and boy bag respectively have a little more give, but will also have trouble snapping closed if they are too full.
The Mini Louis Vuitton Speedy is almost toylike and can barely be carried handheld. With the monogram print, it is a playful, casual LV statement piece.
Brand by Brand Comparisons
Let's dig further into our mini bag comparison and look into how certain brands weigh up against each other. The physical differences are striking and each bag truly pulls off a different character.
Hermes vs. Chanel vs. Louis Vuitton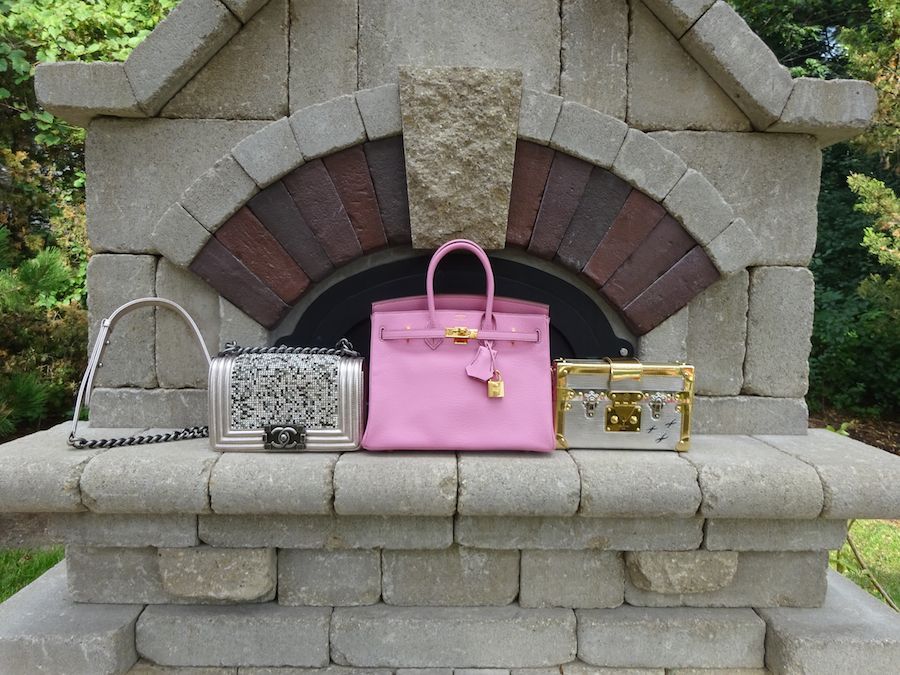 In this round…
Everyday Pick: Hermes Birkin 25
Night Out Winner: Chanel Boy Bag
Too Special to Pass Up: Louis Vuitton Petite Malle
Hermes vs. Chanel vs. Delvaux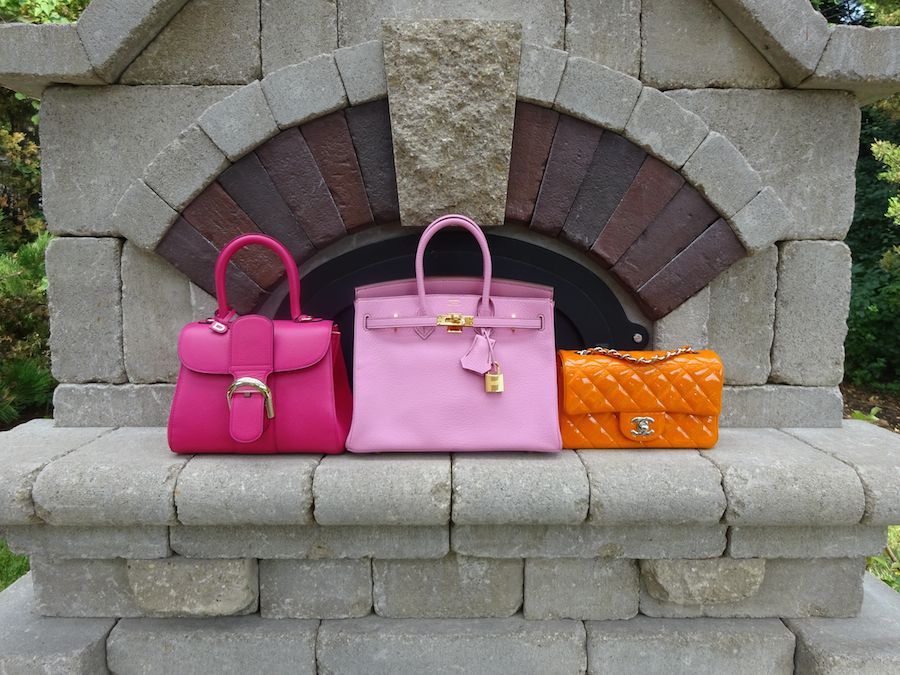 In this round…
Everyday Pick: Delvaux Brillant Mini
Night Out Winner: Chanel Classic Flap
Too Special to Pass Up: Hermes Birkin 25
Hermes vs. Chanel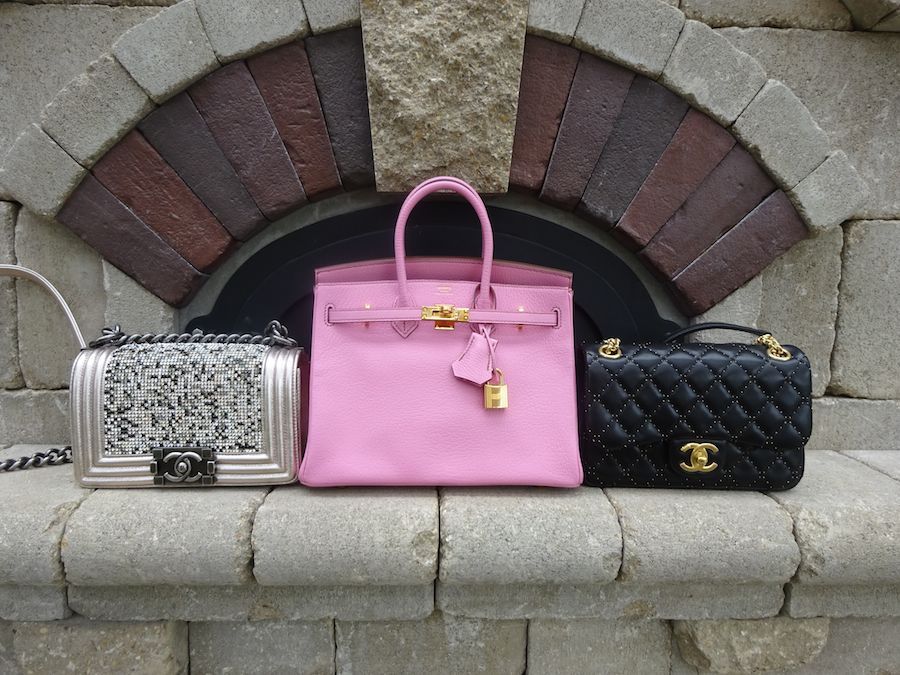 In this round…
Everyday Pick: Hermes Birkin 25 TIED with Chanel Classic Flap (Metiers d' Art)
Night Out Winner: Chanel Boy Bag
Too Special To Pass Up: Hermes Birkin 25
Rule of Thumb
Before picking a mini bag there are a few things you need to consider carefully. Undoubtedly, mini bags are useful and can become some of your most loved bags. However, in some cases, they are too small for their BIG price tag. There's a fine balance between mini and impractical.
Here are a few points to run over in your deliberation:
#1 WHEN will you be carrying this bag?
Are you looking for an everyday mini bag or a special occasion stunner? While mini bags are versatile, you need to make sure the style will most appropriately fit the settings you intend to carry it in.
#2 WHAT will you be carrying in this bag?
If you only plan on carrying your phone and lipstick, space may never be a consideration. However, many people buy bags and often find themselves frustrated when they can't fit what they really need in it. Going into the mini venture, you know that you will be constrained. But, truly get a grasp of what kind of space you're working with first!
#3 HOW will you be carrying this bag?
Unfortunately, it's time to look past the cute factor and the bag's tiny little body. Standard size purses have wider handles that may allow a bag to be carried in the hand, in the crook of the arm, or over the shoulder. However, when a bag is taken to a new shrunken level, handle size tends to shrink too. If your bag comes with straps, you may have more options. See what you can manage to tote comfortably. Weight may not be an issue with mini bags but correct fit is essential.
#4 How do I want this bag to LOOK on me?
Speaking of fit, it is imperative to truly envision yourself wearing the bag. You may think a toylike bag simply looks off for whatever reason. It is ok to find something a little bigger that is still within the small range.
#5 Is it worth it it? Cost > Opportunity
As we've established earlier, mini bags for the most part can be less expensive than their original mothers. However, the differences can be marginal and the opportunity to wear a mini bag may only come once in a while depending on your needs. Of course when it comes to a certain look you want, size should not necessarily equate to or affect money. However, investing a little more in a standard size piece could prove more beneficial on a long term, everyday basis.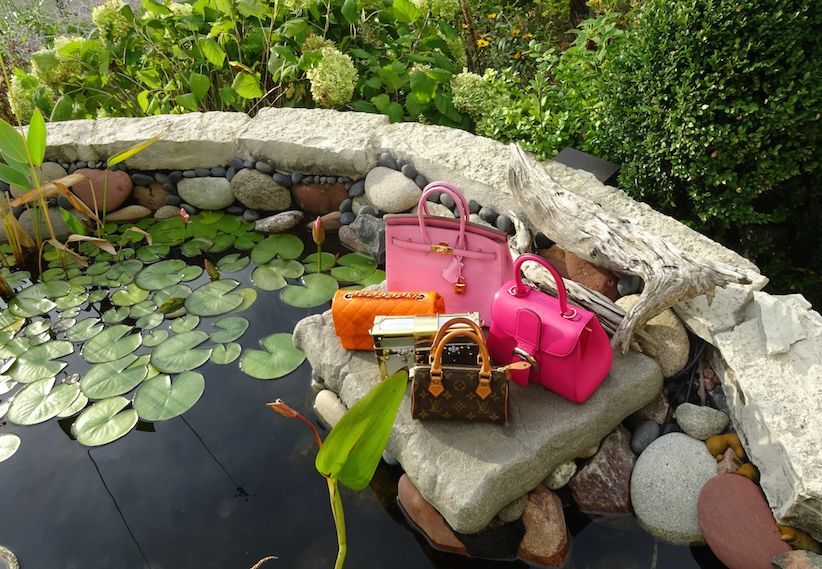 By now, we can totally and undeniably confirm that #PurseBopsGoneMiniCrazy. The bigger question though: has the mini obsessed rubbed off on you too?!
Join the conversation on BopTalk HERE to share your favorite mini bags or tiny bags on your wishlist. We'll help you make the perfect decision.
Love PurseBop
XO
Updated: May 18th, 2017