There's nothing wrong with a little healthy competition, right??
Goyard, make room for Fauré Le Page…
Before my trip to Paris last January, I had only heard whisperings of the brand Fauré Le Page. I had seen a few of their bags previously, and I knew they were a monogram bag maker with a similar style to Goyard. My fellow traveling mates had preordered items from this company, so I was already intrigued. We walked down to the Fauré Le Page, which was only a few doors away from the Chanel store on 21 Rue Cambon. Even moments after entering the store, its unique character instantly struck me. I saw rows and rows of monogrammed tote bags and started to fall in love.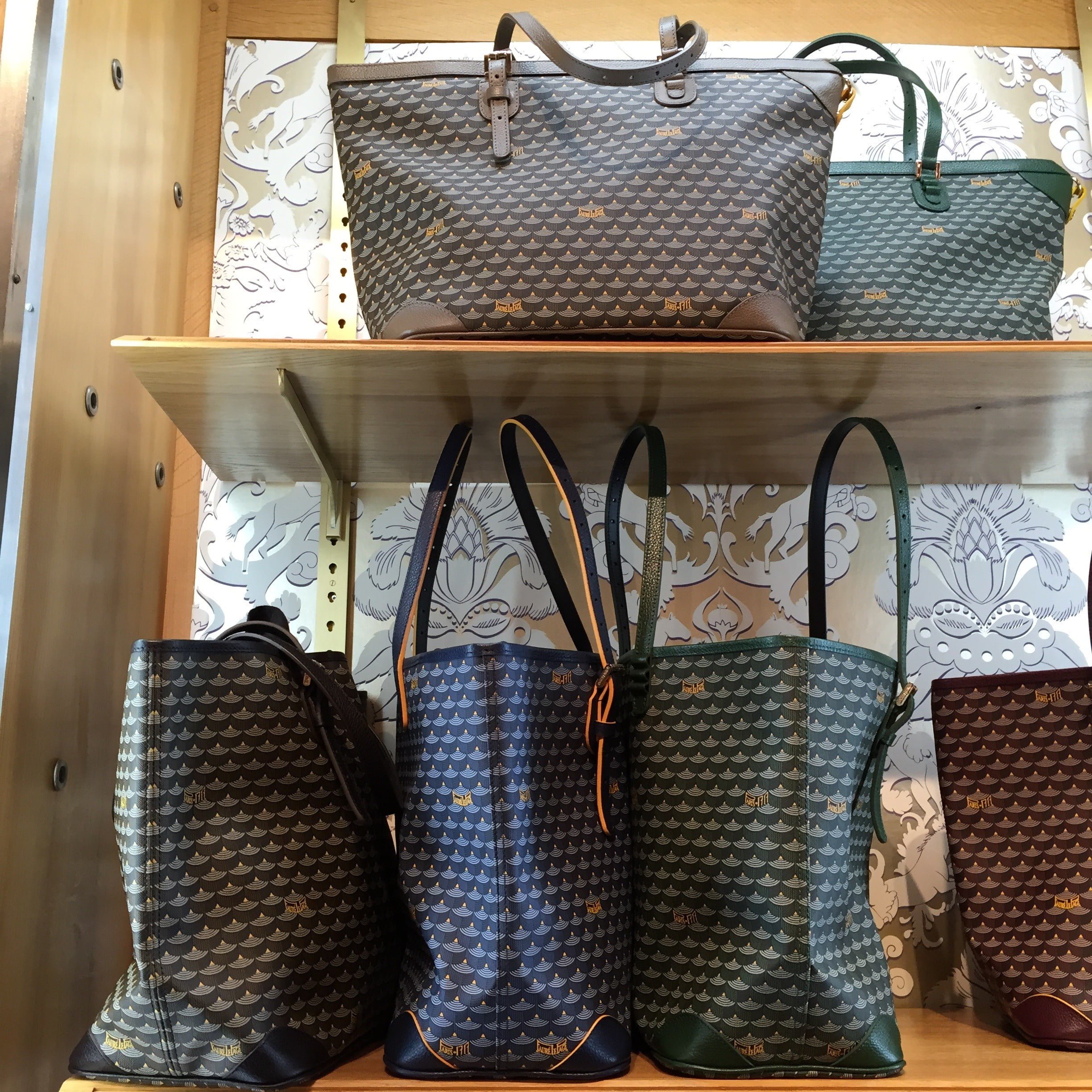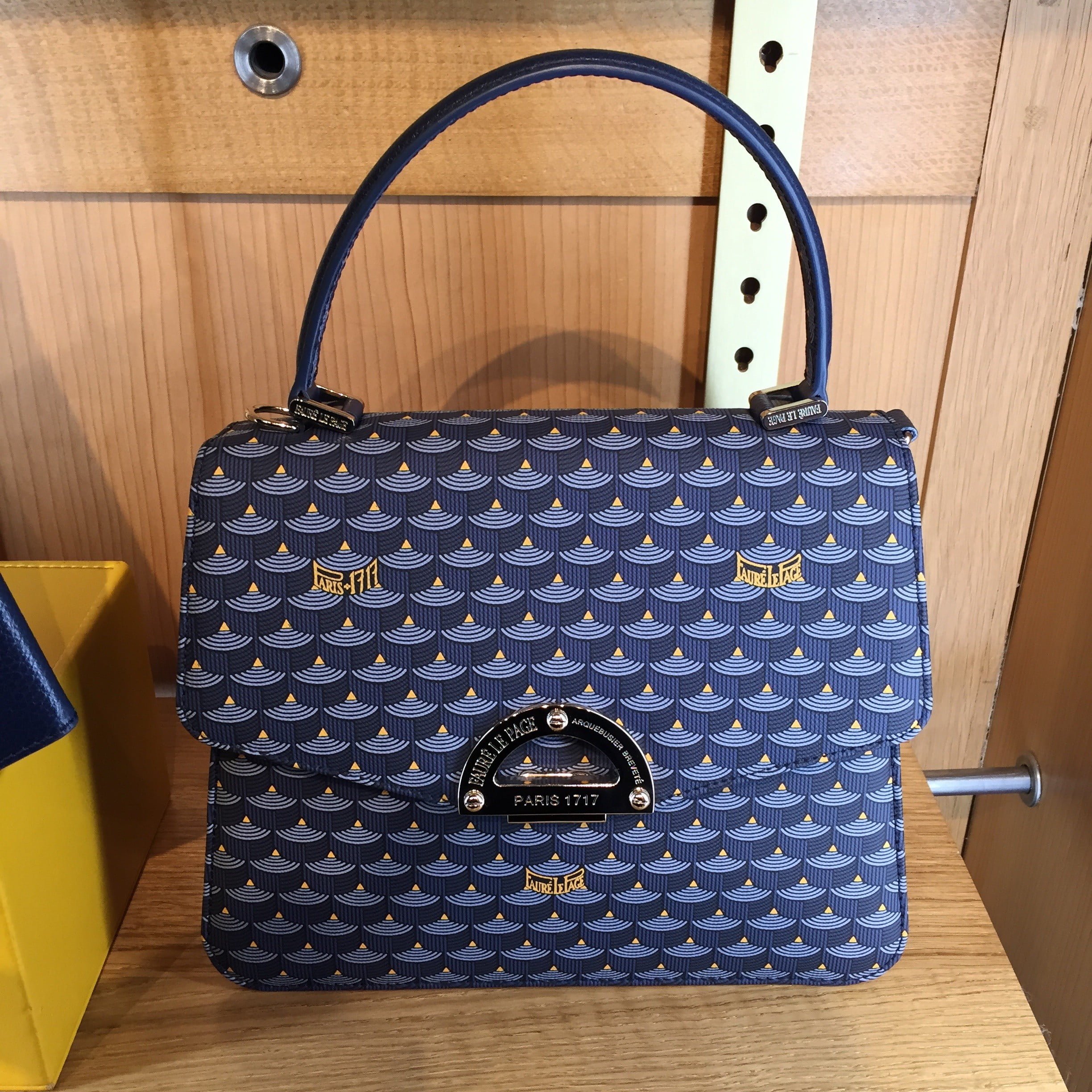 Very rarely does a new bag or brand immediately intrigue PurseBop. I need time contemplate and research before the attachment grows. Especially when it comes to totes, I stick to what is true and trusted. As I've stated before, the Goyard Saint Louis can easily be considered the "tote of all tote bags". After seeing the Fauré Le Page Daily Battle Totes, I have to admit my position isn't so firm anymore. Folks, Goyard might have a big, bad rival…
Brief History...
To give you a little background, Fauré Le Page was established in Paris in 1717, and they originally first started off as firearms manufacturer.Fauré Le Page specialized in making bag covers for weapons, and eventually evolved to make handbags and other goods. The original Fauré Le Page store was located on 8 Rue de Richelieu. It moved to 21 Rue Cambon three years ago.
Fauré Le Page's establishment precedes Goyard (1792) and Louis Vuitton (1854). Even though Fauré Le Page doesn't have as much name recognition as its peers, it is still a very prestigious brand with a lot of rich history.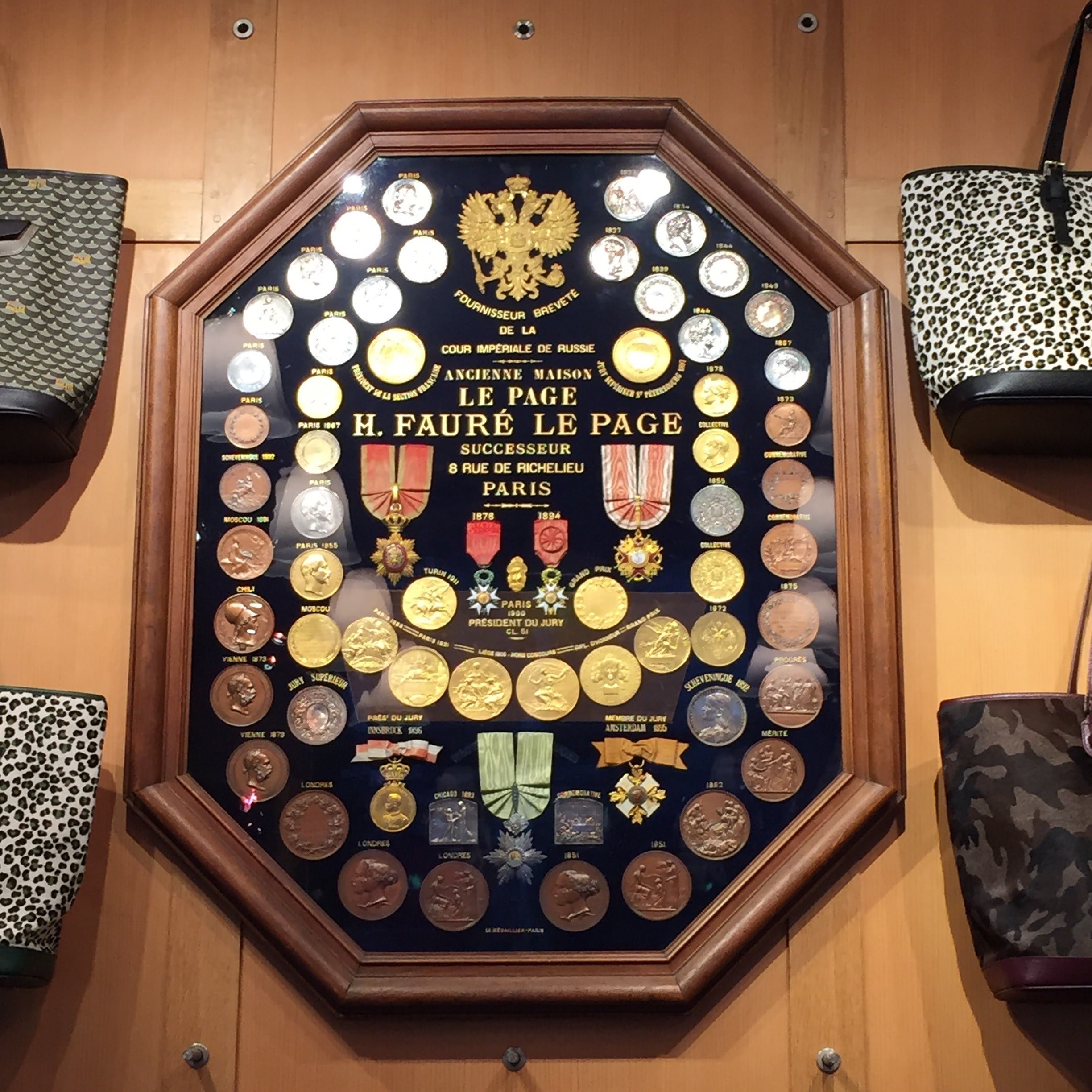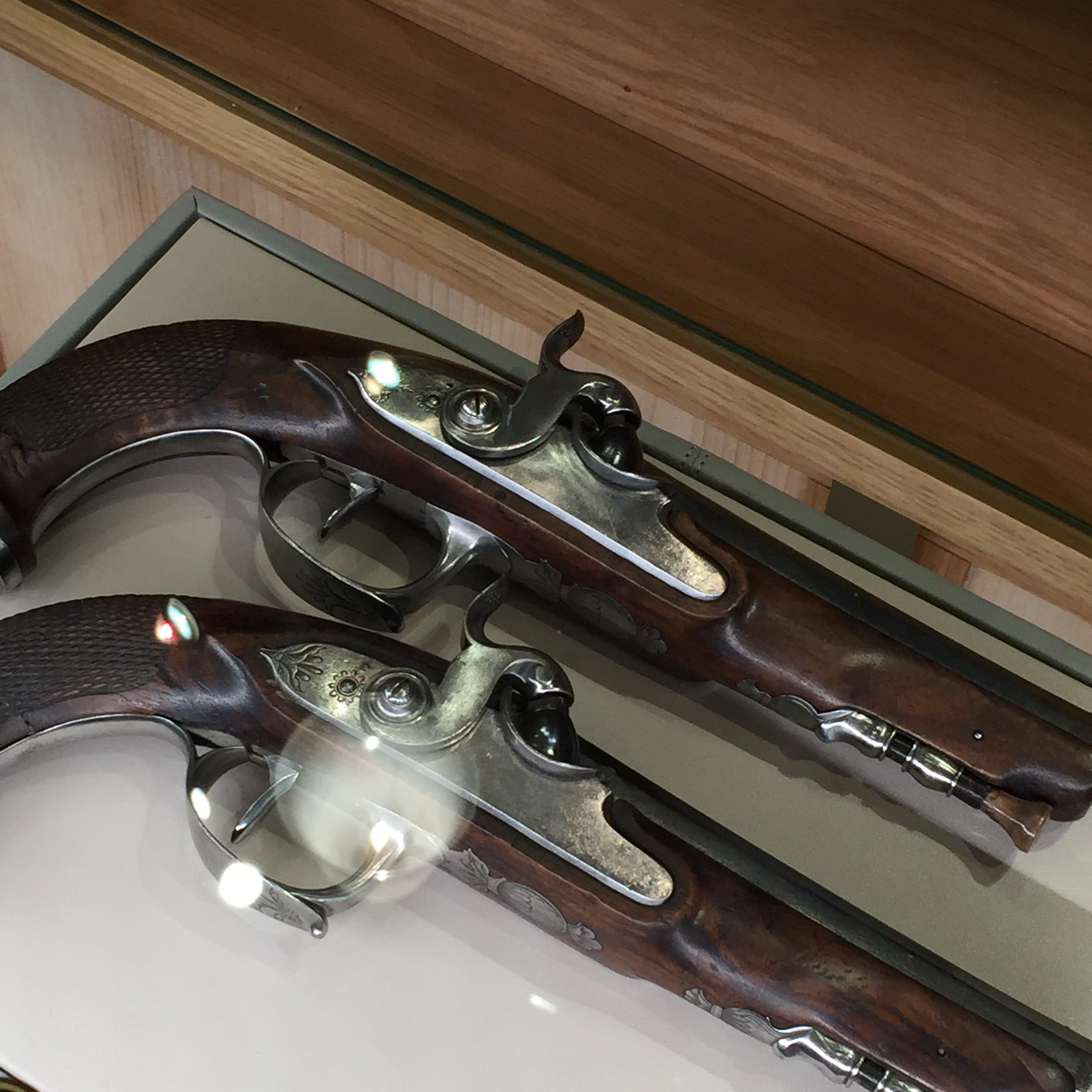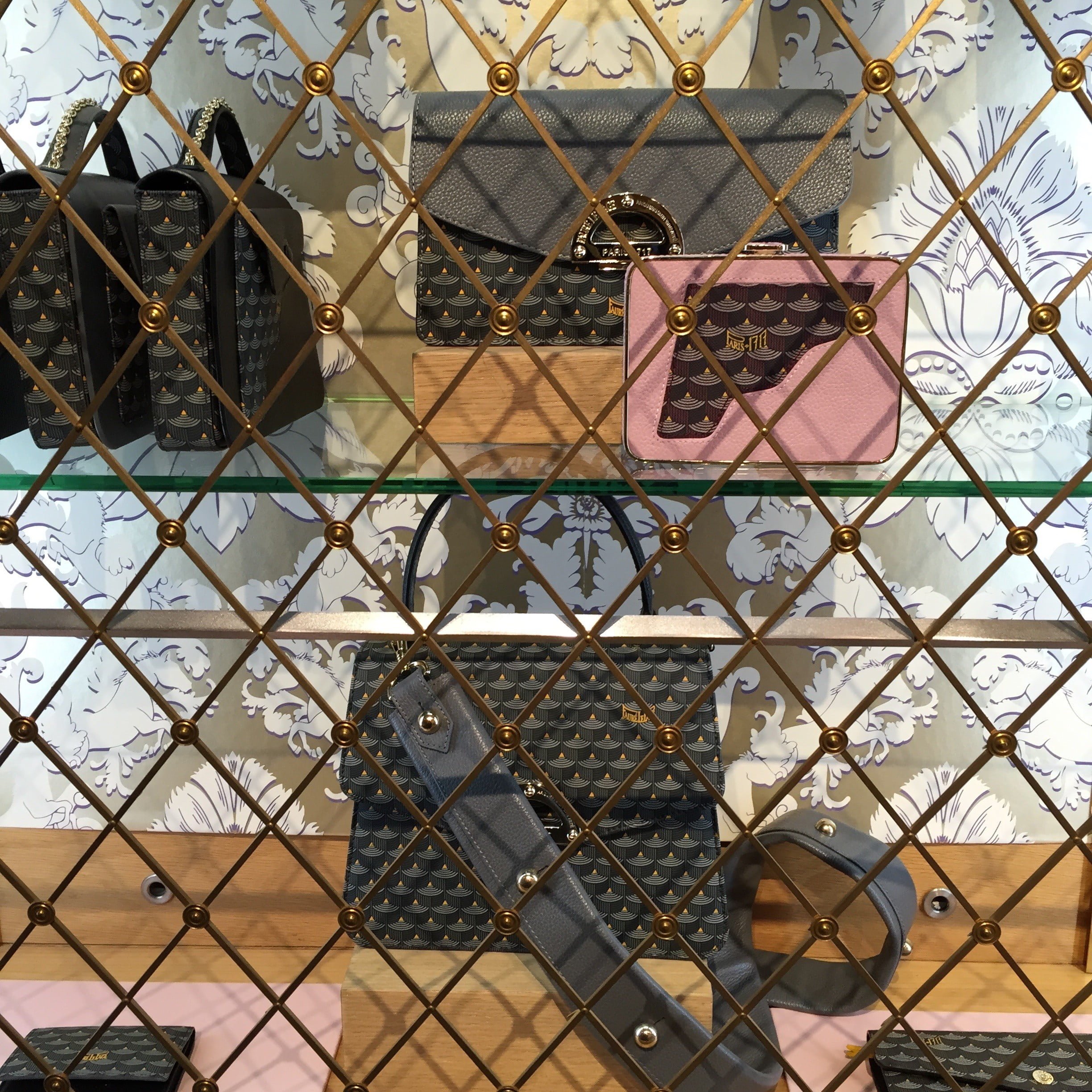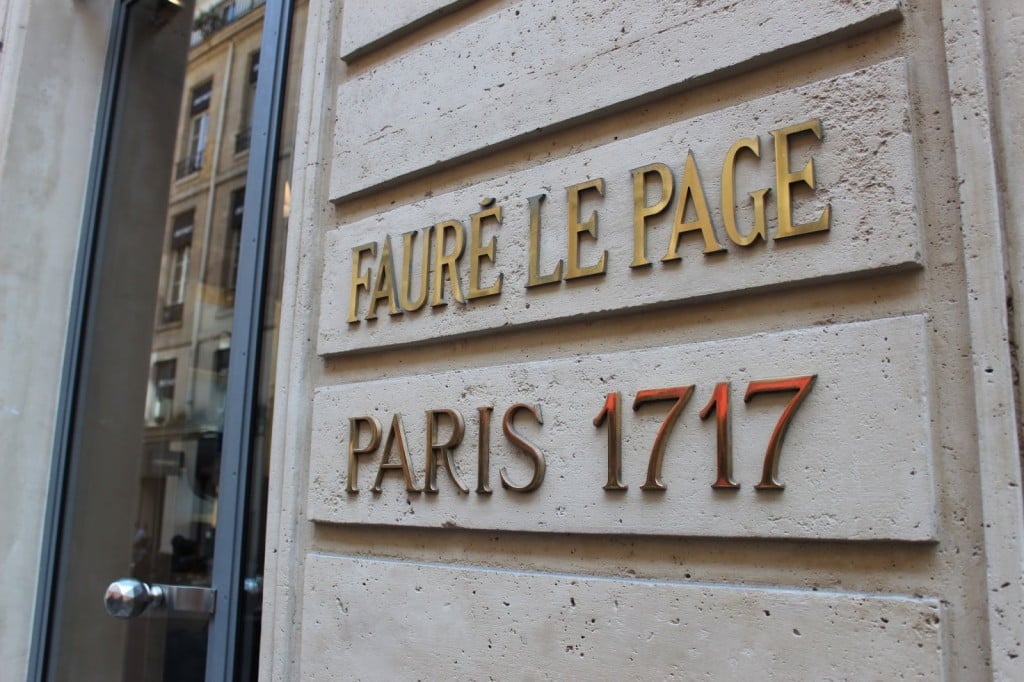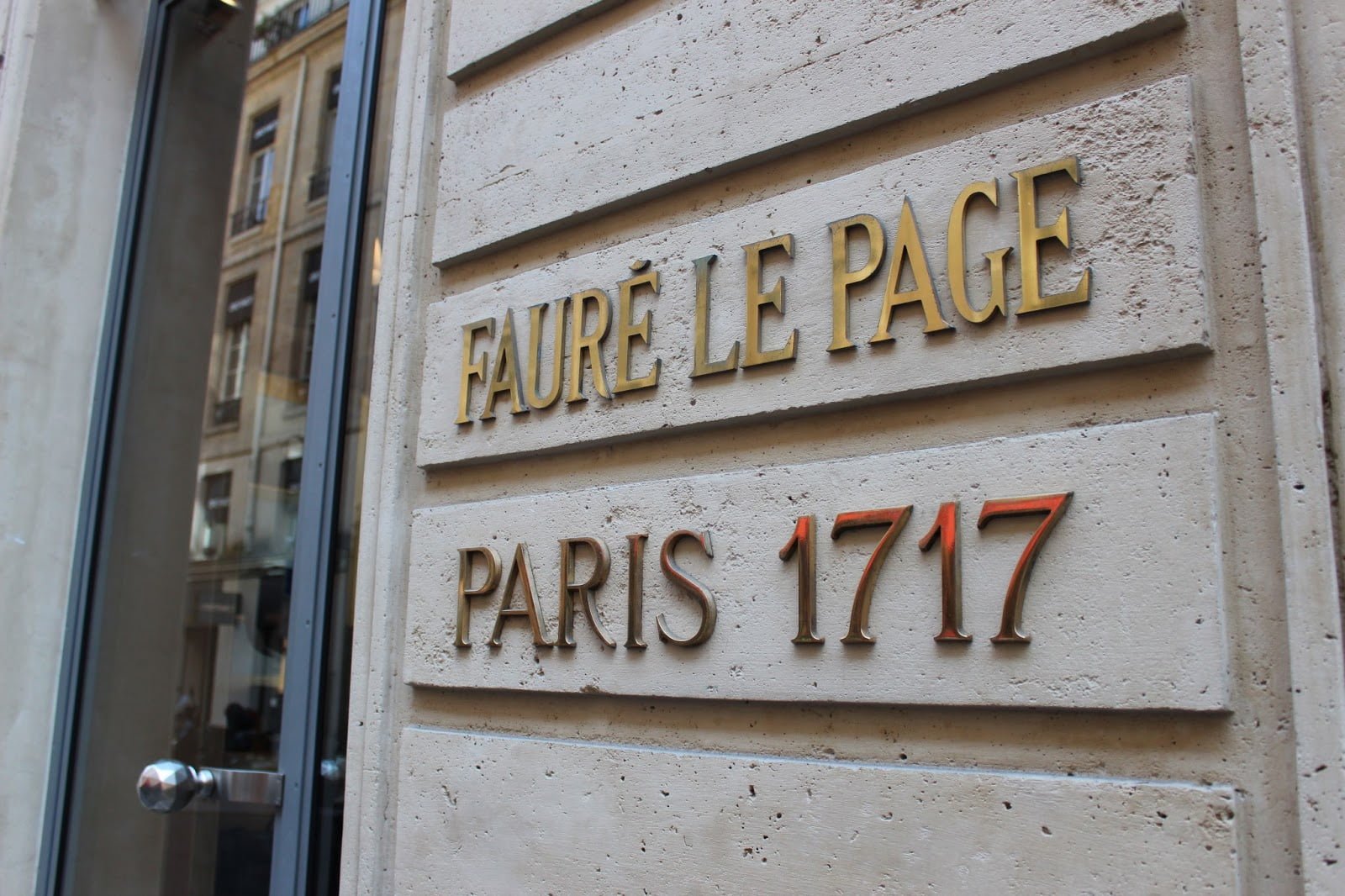 Fauré Le Page vs. Goyard
From simple outward appearance, Fauré Le Page and Goyard have a lot of similarities with their monogram patterns and traditional silhouettes. However, the most differentiating feature between to the two brands has to be quality of material. Fauré Le Page bags seem to be much stronger and more durable. The material has an overall thicker feel compared to the Goyard canvas, which is sometimes criticized for having a plastic feel. Other differences are seen with their attachments and straps. The Saint Louis comes with a detachable pouch. The Daily Battle tote comes with an adjustable shoulder strap and a ring to attach items, but a pouch is not included.
As far as price point, Fauré Le Page bags are slightly less expensive. In Paris. a small Daily Battle Fauré Le Page tote is €650. A Goyard Saint Louis PM tote is €800 in a classic color and €1,040 in a special color. The lower price tag of the Fauré Le Page tote is a pretty good selling point considering the material  feels like it is more sturdy and of higher quality.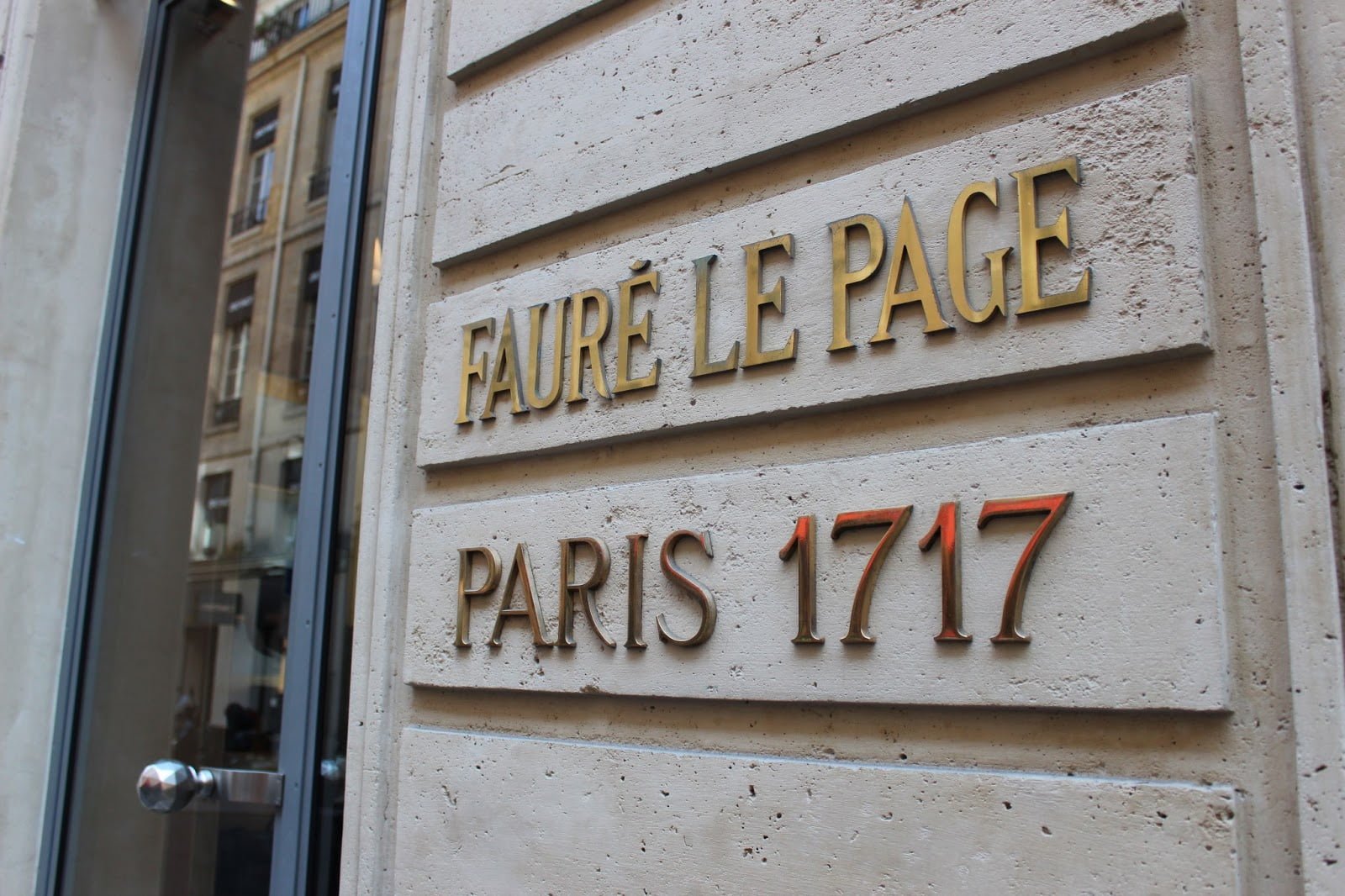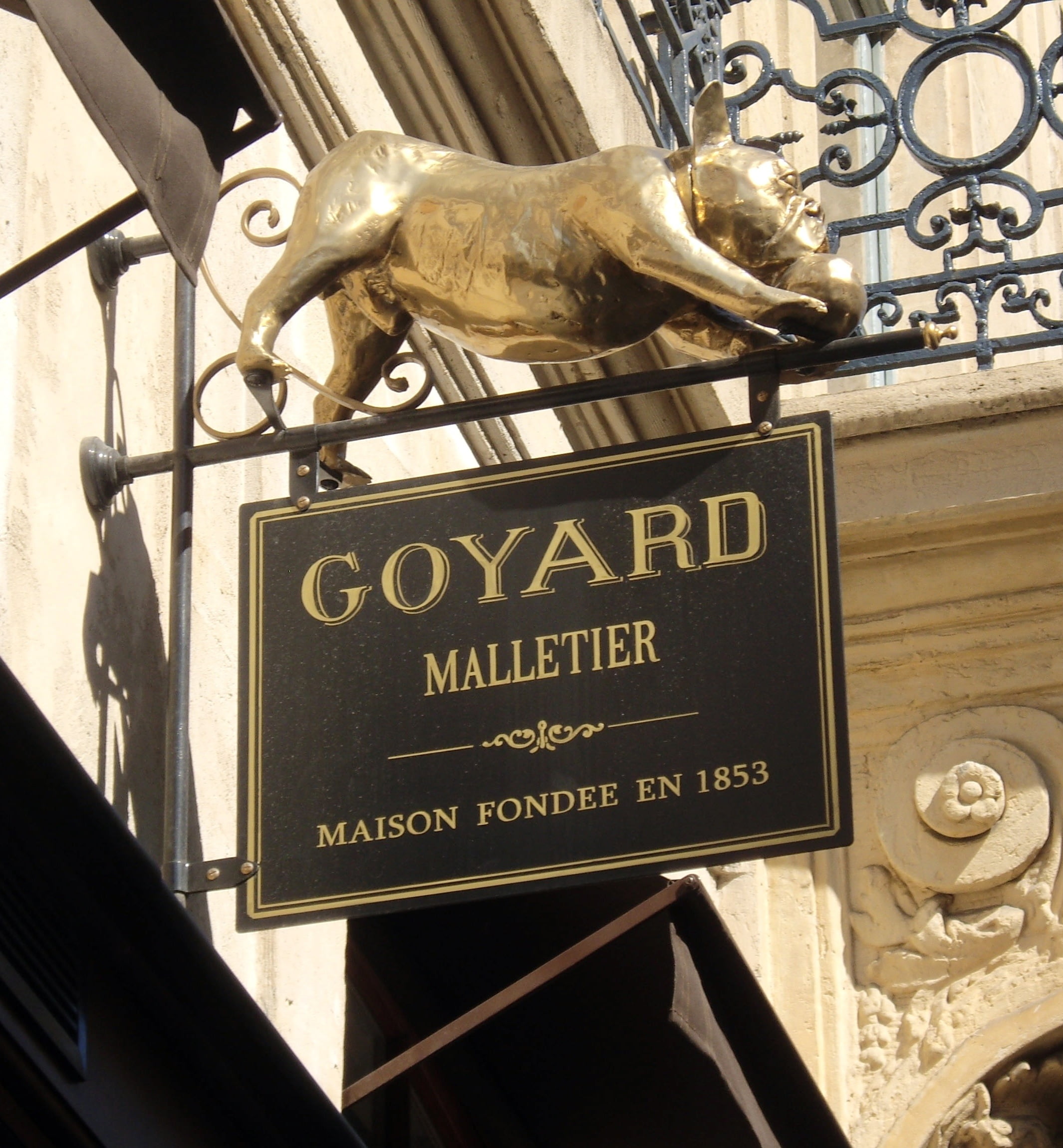 PurseBop Impressions
I'm sharing this post with you all because I truly believe Fauré Le Page is on the radar for success. For now its been a well-kept Parisian secret, but its popularity only continues to grow. Even though Fauré Le Page isn't as widely known as a Goyard, they have a very loyal customer base for a good reason. Their products have great craftsmanship and they are simply beautiful!
As far as my personal favorites, I like the smaller accessories like the pouches and tassel bag charms. I also saw a stunning, metallic top handle bag. The quality of construction was amazing…this gorgeous bag is definitely on my wishlist. The Daily Battle Tote is also on my radar. I am still very loyal to my Goyard Saint Louis Tote, but there's no reason why I can't make room for two! PurseBop might just buy one on her next trip to Paris.
One drawback that I have to note is the lack of color. A lot of the colors available were muted neutrals like gray, navy blue, hunter green, and maroon. However, I only note this because I personally prefer brighter colors.