If you haven't already binged Season Two of Bling Empire, we've got you covered…on the handbags.
Bling Empire is the real life Crazy Rich Asians except with way better bags and jewels than the movie. (C'mon CRA, step your game in the wardrobe department!).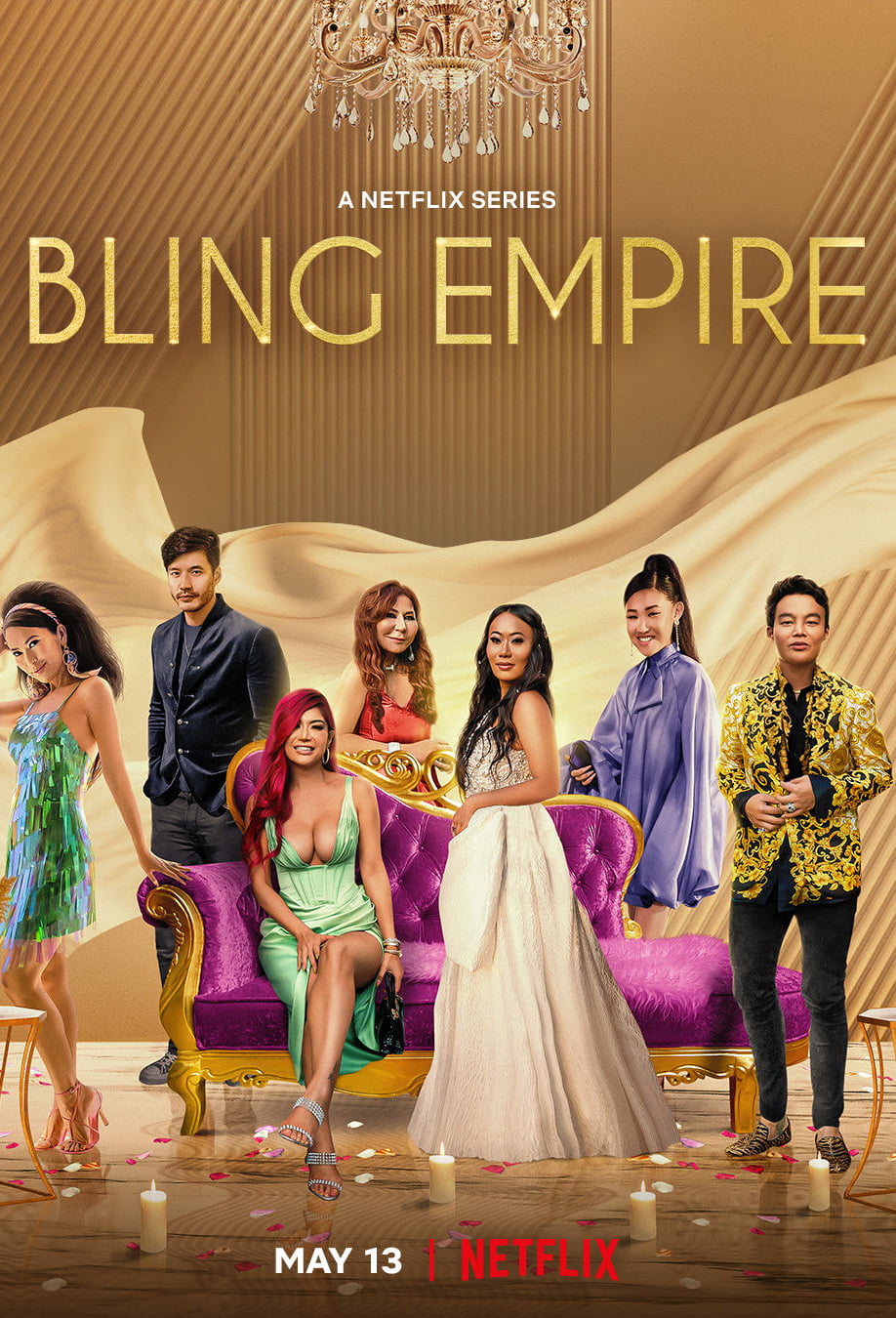 Newcomer to Season Two, Dorothy Wang, has a MD in Hermès. After all, "a Birkin a day keeps the doctor away." Star of Rich Kids of Beverly Hills, this fashionista is ready to serve looks and keep it real. Here she is with a luscious ostrich Mini Kelly.
Notable handbags from the show
S2E2: Bottega Veneta Croc Pouch Clutch with Hermes bracelet
S2E3: Head-to-toe Prada look
S2E6: Nata Birkin 25
S2E8: Chanel belt bag
The youngest of the bunch and clearly on another level of the fashion game is Jamie Xie. Her eclectic style combines edgy influencer looks with Hermès classics. A huge fan of mini bags, she tends to stuff them with tissue rather than use them for functionality. She's seen below with an ostrich Mini Kelly.
Notable handbags from the show:
S2E2: Bottega Veneta Crocodile Pouch Clutch
S2E3: Purple Sequin Fendi Mini Bag Charm
S2E3: Full Prada crystal look
S2E6: Louis Vuitton Petite Malle Mini Charm on chain
S2E8: Chanel green clutch
After taking a quick private jet, Christine Chiu is seen toting a black Birkin to place a winning bid for a car at $150,000. She says with a smile that her "purse costs more than this". Whether she is fighting for the crown for Queen of High Jewelry of LA or jetting to Paris Fashion Week, Christine has a flair for fabulous. She's pictured here in Valentino during Paris Fashion Week with Emily in Paris star, Ashley Park.
Notable handbags from the show:
S2E2: Not a handbag, but we spotted an Avalon pillow & blanket… we all know what that means (Read: Birkin Bait)
S2E5: Chanel belt bag
S2E5: Dior Ultramatte Saddle Bag
S2E7: Crocodile Birkin 30
S2E7: Kelly 32
S2E8: Louis Vuitton Petite Malle
Cherie Chan, super mama and entrepreneur is often seen adorned in Van Cleef & Arpels jewels. Her style is sweet and girly. Cherie's Hermès collection includes many exotic pieces. For her Chinese New Year party, she gifted Hermès orange bags (instead of traditional mandarin oranges) which included a Kelly Twilly Charm and Hermès lipsticks.
Notable looks from the show:
S2E2: VCA Alhambra necklace
S2E3: Silver Louis Vuitton Petite Malle
Having a chrome silver, Swarovski crystal-encrusted toilet may be the biggest flex of all! Newcomer, Mimi Morris, brings the Hermès game to another level. She is seen at home using only Hermès tableware.Take a look at her insane closet full of special order bags and exotic Birkins.
Notable handbags from the show:
S2E3: Special order yellow and pink crocodile Birkin
Competing with Christine as the queen of high jewelry, Anna Shay has said it's not her that picks the jewelry, the jewelry chooses her. In Season One, Paris jewelry house Boucheron shuts down the store just for her. Anna is known to be generous and throw lavish parties. Her previous party favors have included gifts from Rolex and Baccarat. Seen here, she's dripping in her signature high jewelry look.
Notable handbags from the show:
S2E5: Alexander McQueen bag
S2E6: Gucci x Doraemon Backpack
S2E8: Chanel crossbody mini bag
Kim Lee's fashion is as daring as her cleavage. A model turned DJ, her style is flirty and fun.
Notable handbags from the show:
S2E2: Black Crocodile Balenciaga Hourglass Bag
S2E3: Fendi Sheepskin Baguette
S2E4: Chanel Boy Bag
S2E6: Bogetta Venta Mini Jodie
Kelly is newly single this season after a rollercoaster relationship from the previous season. With a vast handbag collection, her curation is practical and timeless. No wonder she ditched her boyfriend.
Notable handbags from the show:
S2S1: Prada Tote Bag
S2E3: Bogetta Veneta The Knot Clutch
S2E4: Chanel 19 Bag
S2E6: Fendi Peekaboo Bag
Also new to Season Two is Leah Qin. She makes a brief appearance in this season, but shows us she has star quality handbags.
Notable handbags from the show:
S2E2: Pink Crocodile Birkin
S2E3: Lady Dior