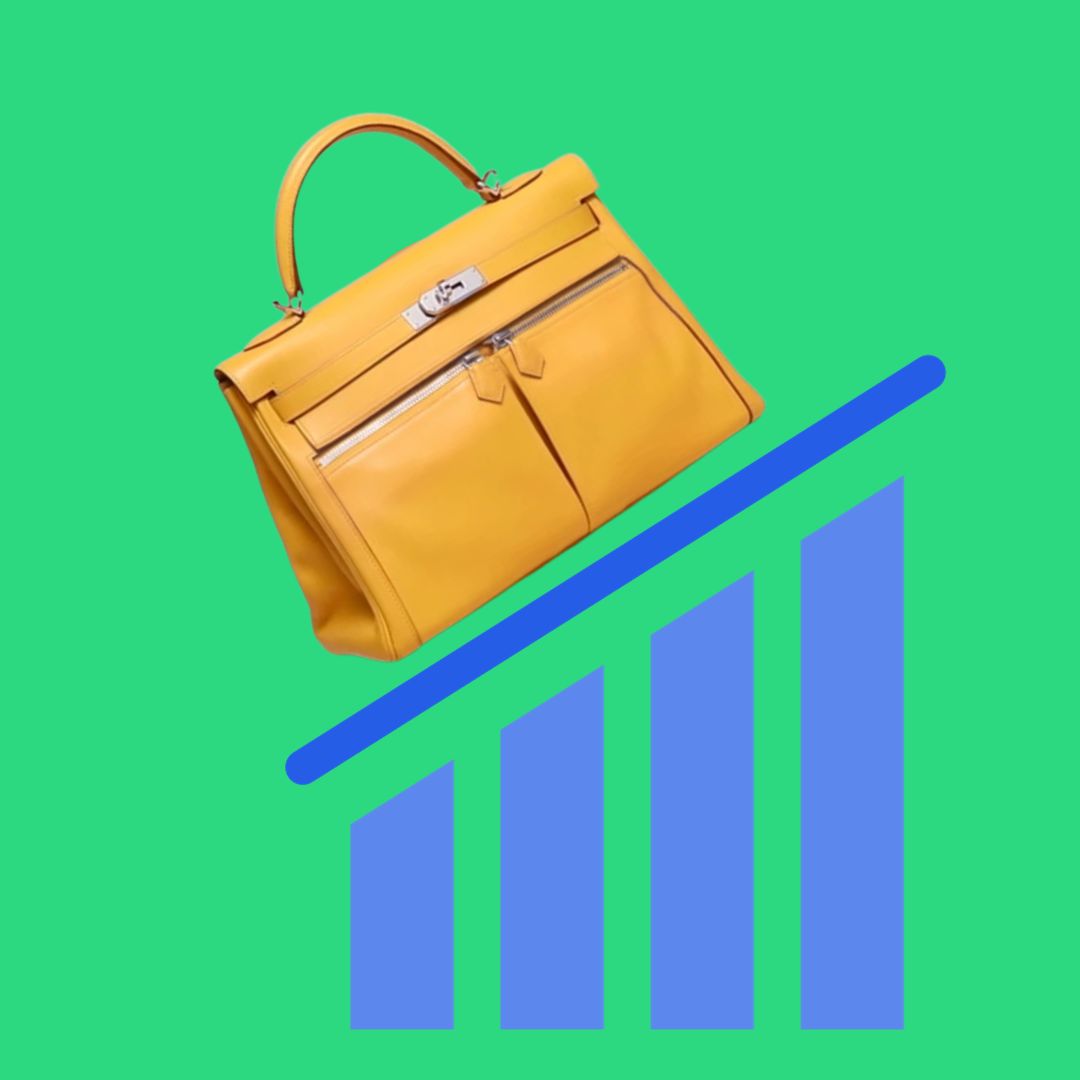 If Hermès is any indication, then perhaps it's not all doom and gloom for the luxury goods sector. Calling its performance "solid," Hermès reported revenues up 17% at current exchange rates for the first nine months of 2023 (22% at constant rates). Sales rose 20% or more in all geographic areas. These results beat stock analysts' recent expectations of 13% growth. 
On the other hand, the Birkin and Kelly purveyor could be the exception. This month's LVMH financials sent the luxury sector stocks down. Not that LVMH showed negative growth; rather it reported slower growth, particularly in China and the United States.
Read: LVMH Revenues Grow But More Slowly Based on 2023 Q3 Results 
As compared to its Q2 numbers, which showed accelerating revenue growth, Hermès' Q3 results are, however,  slightly moderated. In Q3 sales were up about 16% at constant exchange rates, with Hermès noting that the comparison basis for this time period included a very strong 2022 China result (more on this later).
For point of reference, looking back slightly, in Q2 sales rose 22% at current exchange rates (28% at constant rates). First half year revenue results were up 22% at current rate (25% at constant rates).
Read: Hermès Revenues Rise 22% in First Half of 2023 With No Decline in United States
Hermès Executive Chairman Axel Dumas said:
"The solid performance in the third quarter reflects the desirability of our collections all over the world, with still a sustained momentum in Asia and in the Americas. More than ever, in an uncertain global environment, we are reinforcing our investments and our teams to support growth."
So, with these results, you're probably wondering what is selling. After all, it doesn't seem to be getting any easier to purchase a Birkin or Kelly, or any other handbag. And yet, sales in the Leather Goods and Saddlery business line – its largest division – were up 19%. Hermès pointed to its ever-increasing production capabilities as well as new bags like the Kelly Messenger, Maxi Kelly, and Hermès Geta.
The Ready-to-Wear line saw sales improve 29% over the same time period in 2022. Given the increasing popularity of Hermès clothing and shoes, that's probably no surprise. Anyone trying to purchase a pair of fuzzy Chypres sandals or a belt knows the difficulty of securing these items. The demand is there; supply is not.
Most of the other smaller business lines also saw success, with the exception being Perfume and Beauty. It's sales for the first nine months of 2023 as compared to 2022 were up 8%. Silk and Textiles rose 17% and Watches 24%. The Other Hermès business lines which include Homeware and Jewellery spiked 26%. Customers continue to decorate à la Chez Hermès.
Looking at the results geographically for the nine month period ending September 30, 2023, sales in all regions were up 20% or more. Asia excluding Japan – which includes China, Singapore, Australia, Korea, and Thailand – rose 21%. Moreover, Hermès highlights that in 2022 Q3 was particularly strong as health measures were lifted in China. In other words, improving on the high numbers of 2022 is more difficult. 
That is evident when you look at the Hermès Q3 results in Asia excluding Japan. The growth in revenue at constant exchange rates is just over 10% (-0.1% at published rate) when compared to the same time period in 2022. 
Going back to the nine month period, as compared to the same in 2022, sales rose in Japan 25%, America by 20%, Europe (excluding France) by 20%, and France by 22%. Again, the Q3 results are lower but not hugely so. France, for example, saw a +21.6% change for the first nine months over 2022, and 18.3% for Q3 alone. Results were similar for Europe and Japan.
U.S. numbers (at constant exchange rates) suggest there has not been a slowdown in Q3 American sales. In Q3, sales grew 20.4% over Q3 2022, essentially the same as for the first nine months. Interestingly, in Q2 Hermès also reported 20% sales growth over Q2 2022.
The bottom line seems to be that, for most products, if Hermès makes it, we will buy it. At least for now.
Tell us, has your demand and desire for Hermès products changed? If so, how?
Updated: October 24th, 2023