In the mood for Tex-Mex?
The Hermès Fall Winter 2020 color palate takes its hints and tints literally from Texas and Mexico.  With names like Rose Mexico and Rose Texas, among others, it's not even a subtle nod. Moreover, this isn't your typical array of autumnal hues in deep reds, oranges, yellows, and browns. 
Instead, this grouping has two pinks, a turquoise-like blue and a beige. Let's take a closer look.
For starters, although both pinks, Rose Mexico and Rose Texas are very different pinks. Mexico leans toward blue rose  – it's actually described as a bewitching blue rose (rose bleute envoutant). Sample leathers shown include Clemence, Chèvre, and Epsom.
Texas is more of an orange or dark coral pink. According to description (and forgive our weak French translation), it is inspired by the colors found in the 1984 film "Paris Texas." It is shown in Clemence and Chèvre leathers.
In addition, there's Bleu Frida, surely a reference to famed Mexican artist Frida Kahlo. This blue hue resembles a turquoise, with a little less green.
It wouldn't be Fall without a brown tone. In this collection, it's called Quebracho. This one is a camel/tan color, not quite as bright as gold. Perhaps the hint is all in the name. "Quebracho" refers to a very hard wood, or "axe-breaker." Apparently only available in SLG's.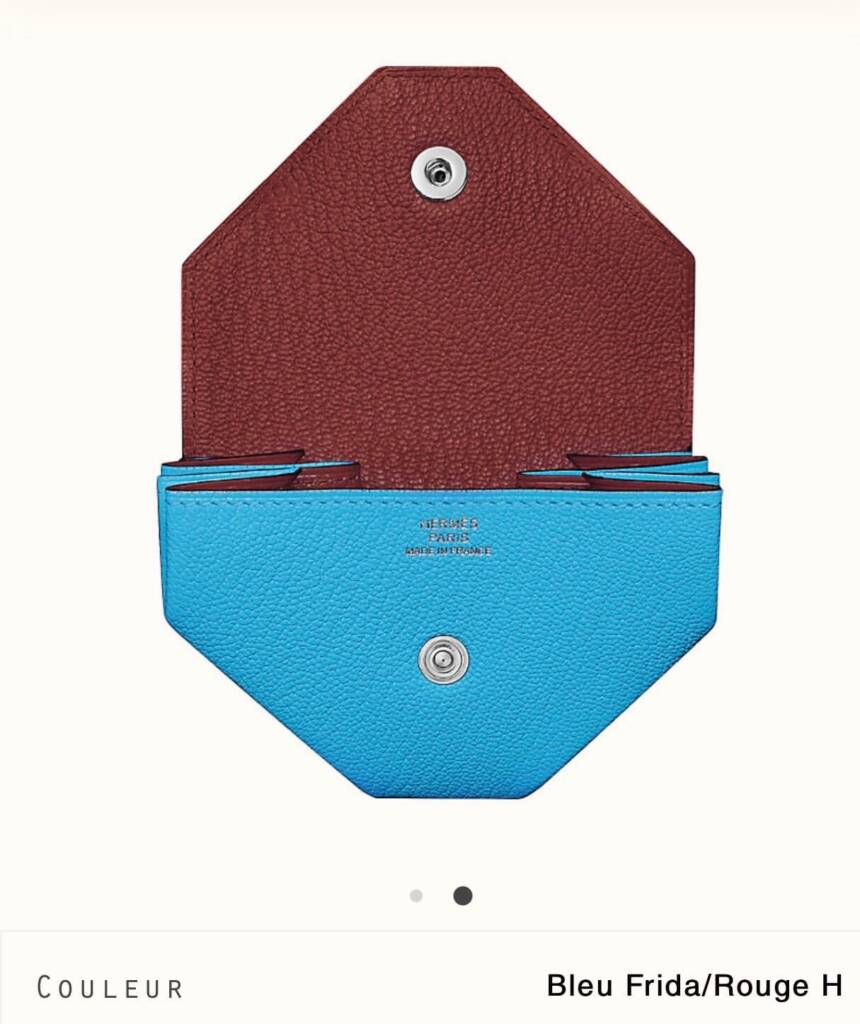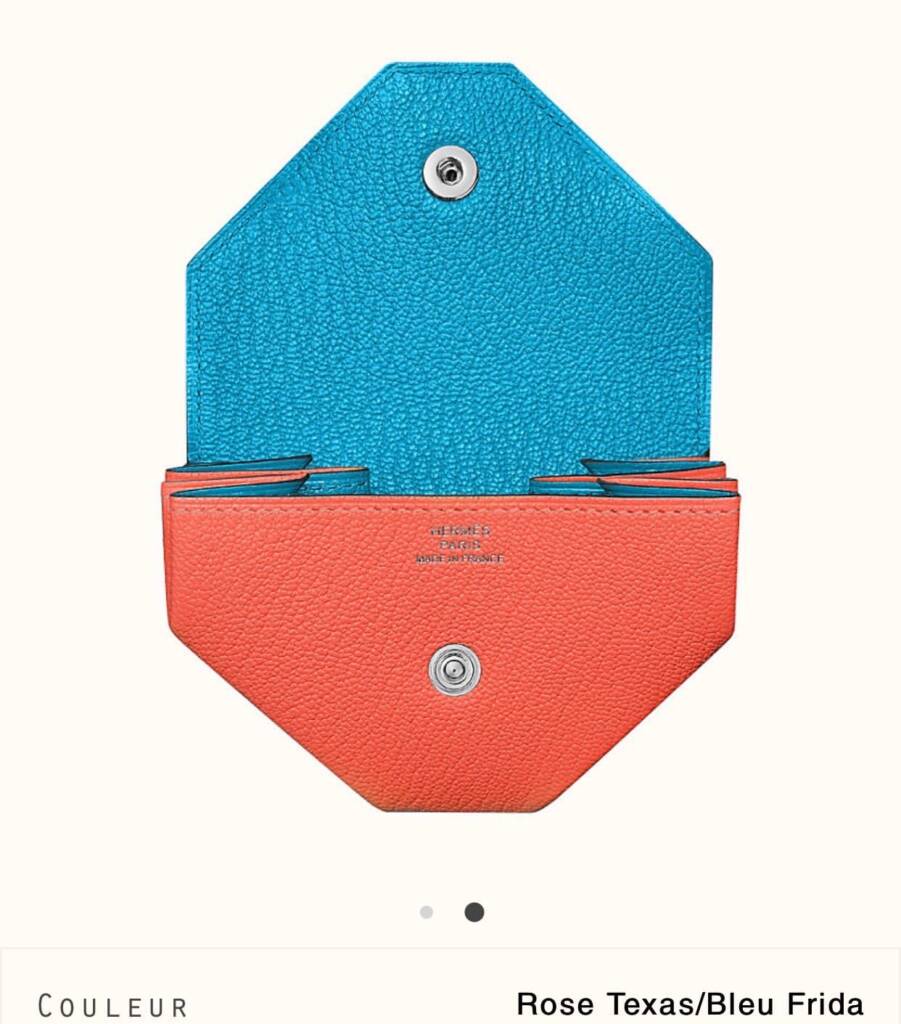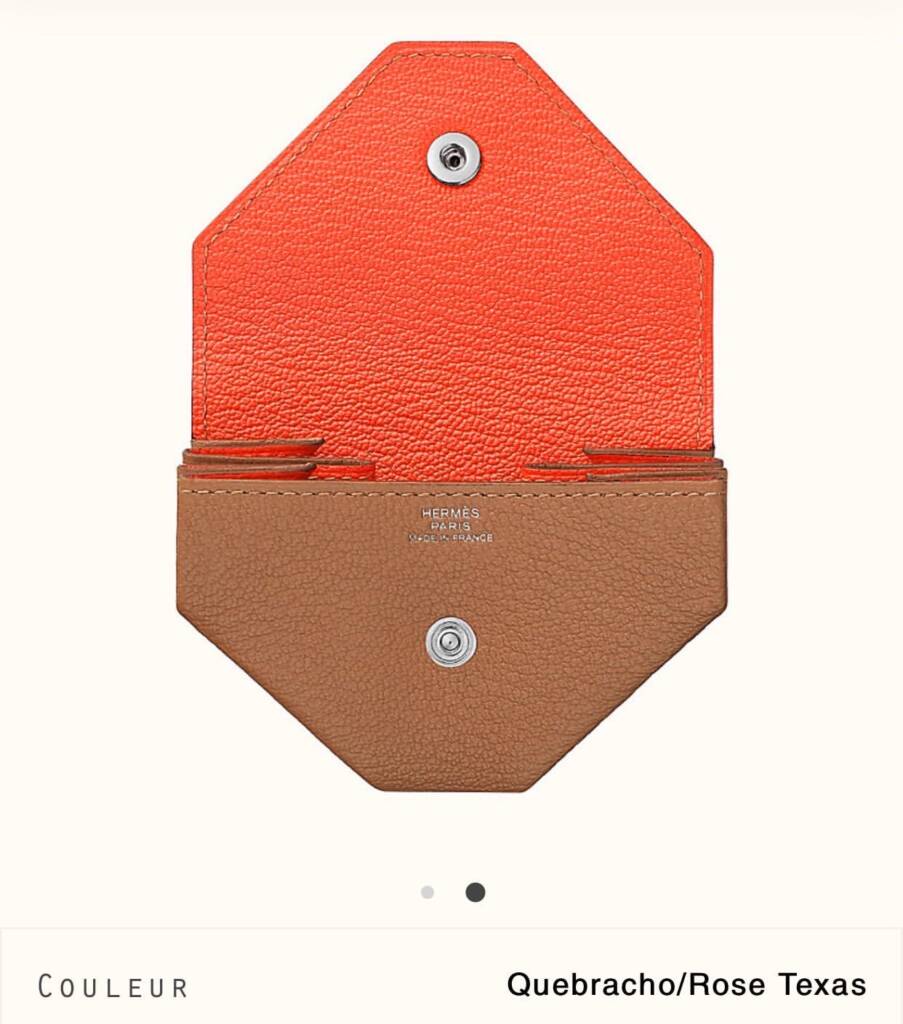 There's even a color dedicated to our Hermès men called Vert de Gris, apparently available in all bags.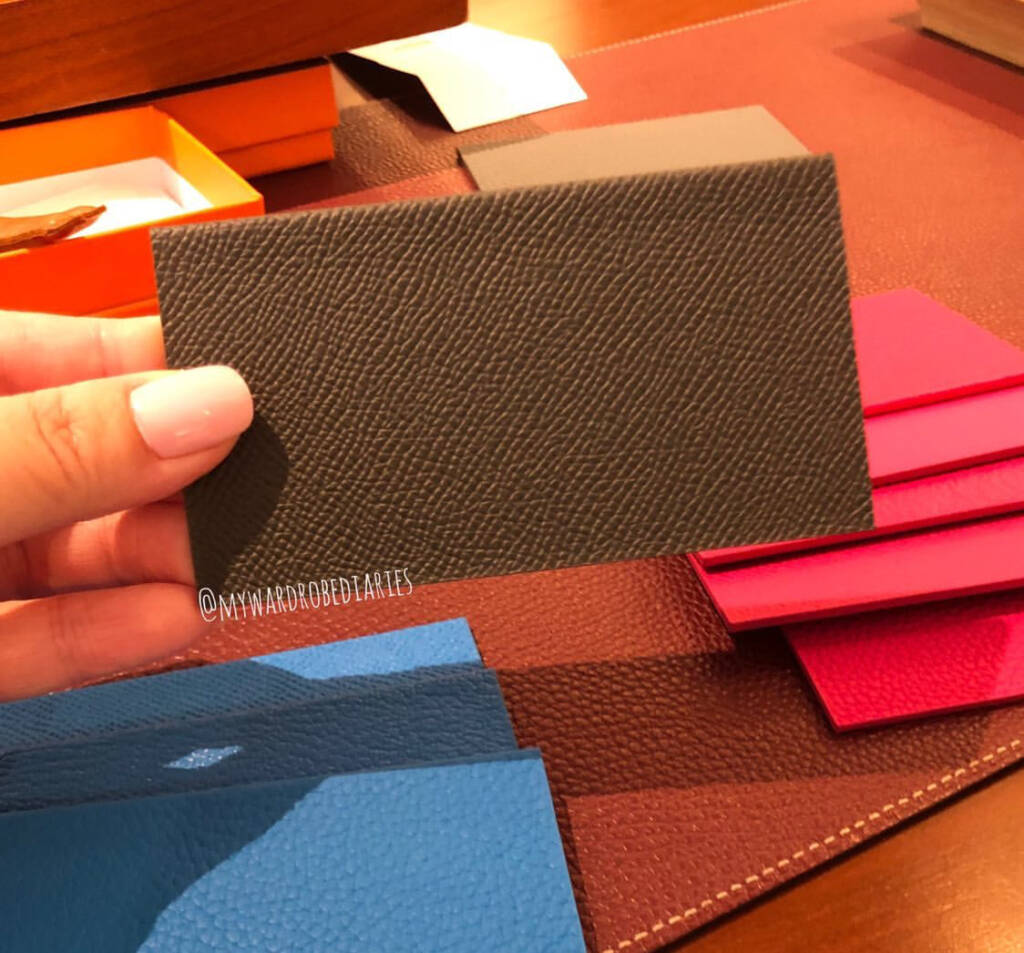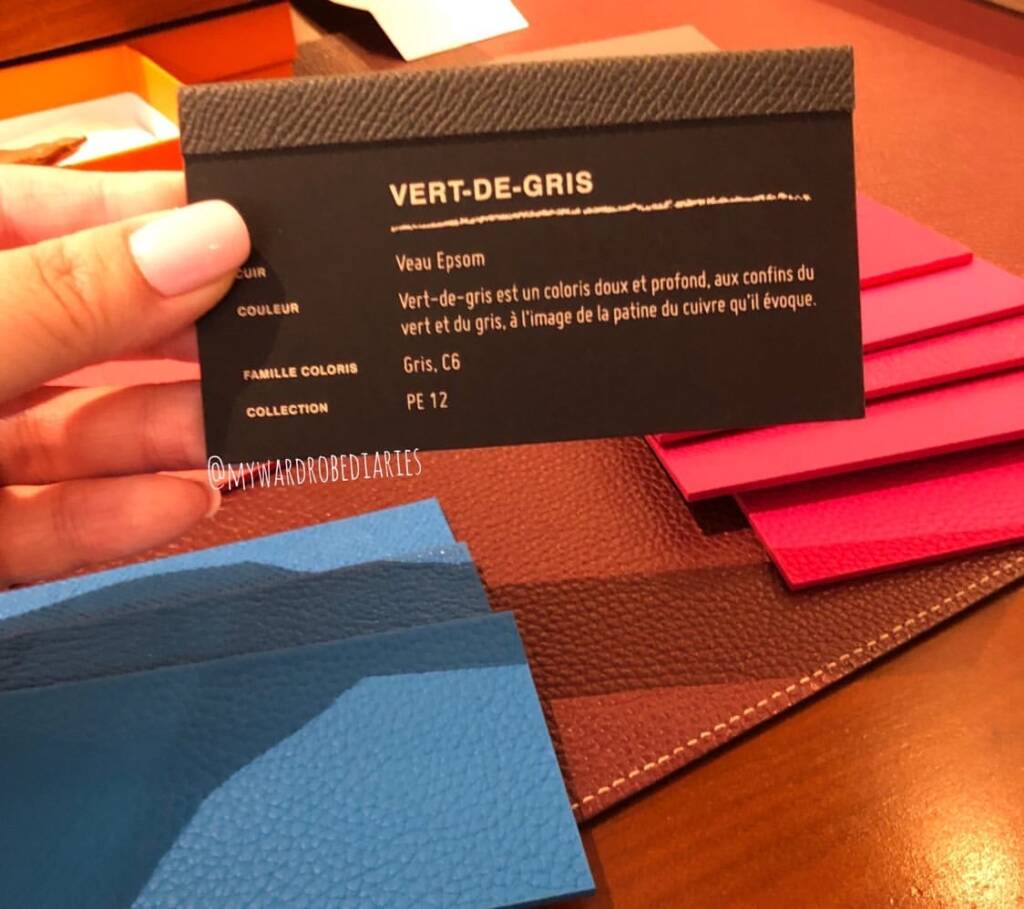 The Hermès Fall 2020 colors certainly are not typical for Fall. But are you falling for them? Which is your favorite?
Updated: July 23rd, 2020