Back in January of this year we reported that Hermes changed the location of their blind stamp (read: Where's the H Stamp Gone?). 
To review: the blind stamp is a marker or stamped imprint that indicates the year of production, details about the actual craftsperson that put your treasure together, and in the case of exotics, the specific type of skin. This collection of information is loosely considered the authenticity stamp, but the markings alone cannot validate the authenticity of a handbag.
While the type of information included has evolved over time, since 1945, the stamps have been on the inside of the sangles. Today both the markings and placement have changed.
But we've never been sure if the change was a universal shift across all styles. From what we've gathered, the change first occurred on exotic bags approximately two years ago. In January, when I brought home my Plomb Birkin from the mothership in Paris, we learned the change had spread to leather bags too (read: Part IV: PurseBop's Score at Hermès Faubourg Saint- Honoré).
We've decided to investigate if the change applied to the Kelly bags too.  We reached out to a few members in our community lucky enough to score the elusive Kelly both here in the US and in France over the last few months.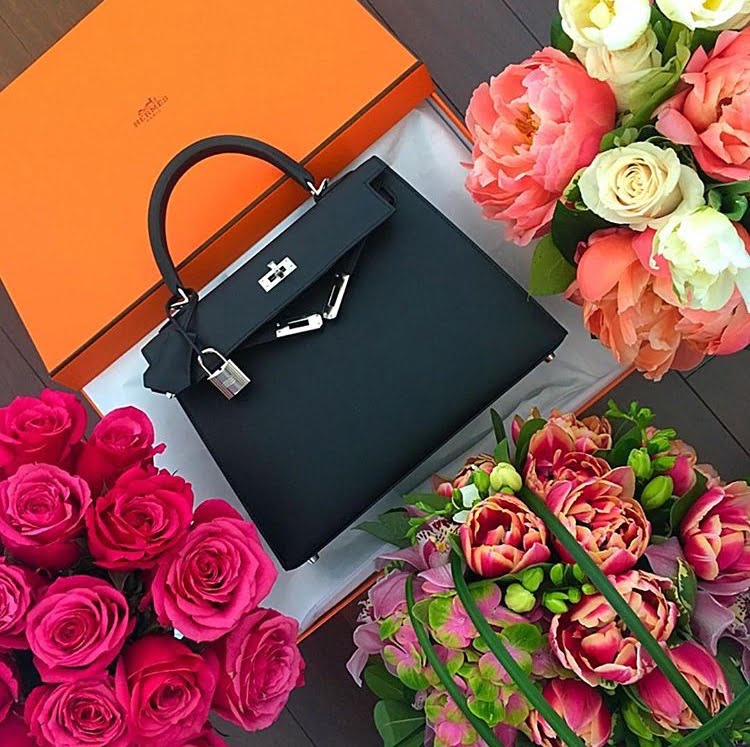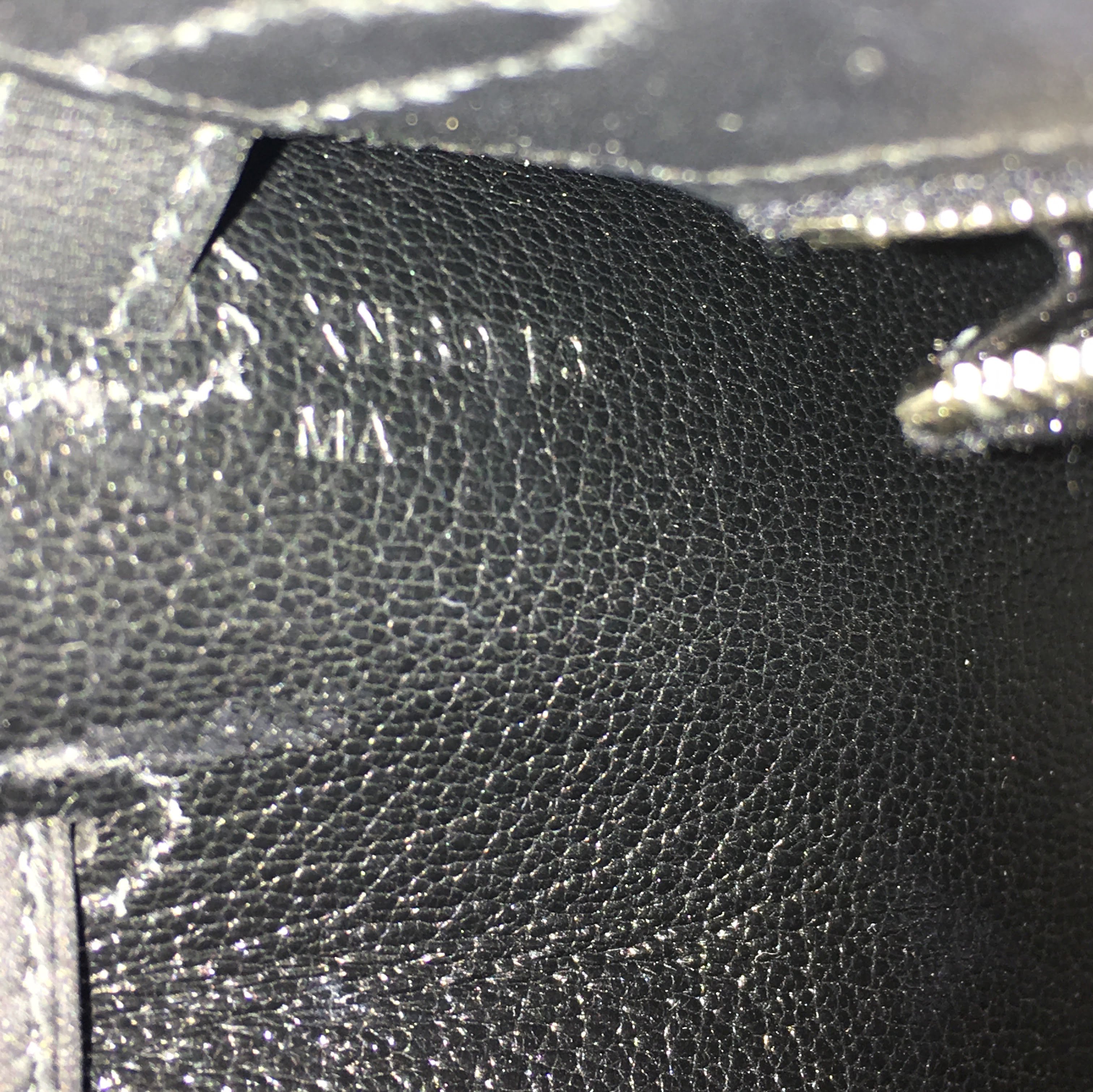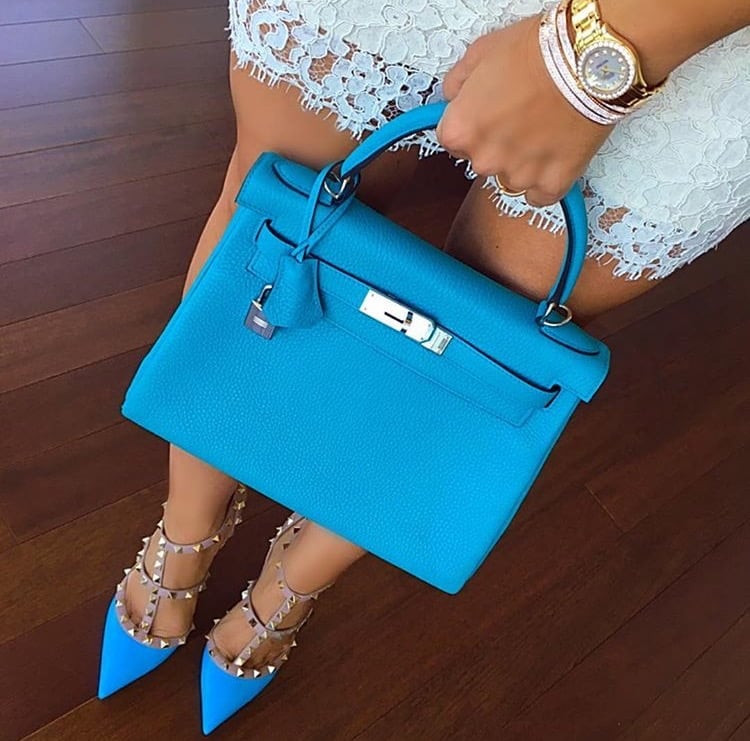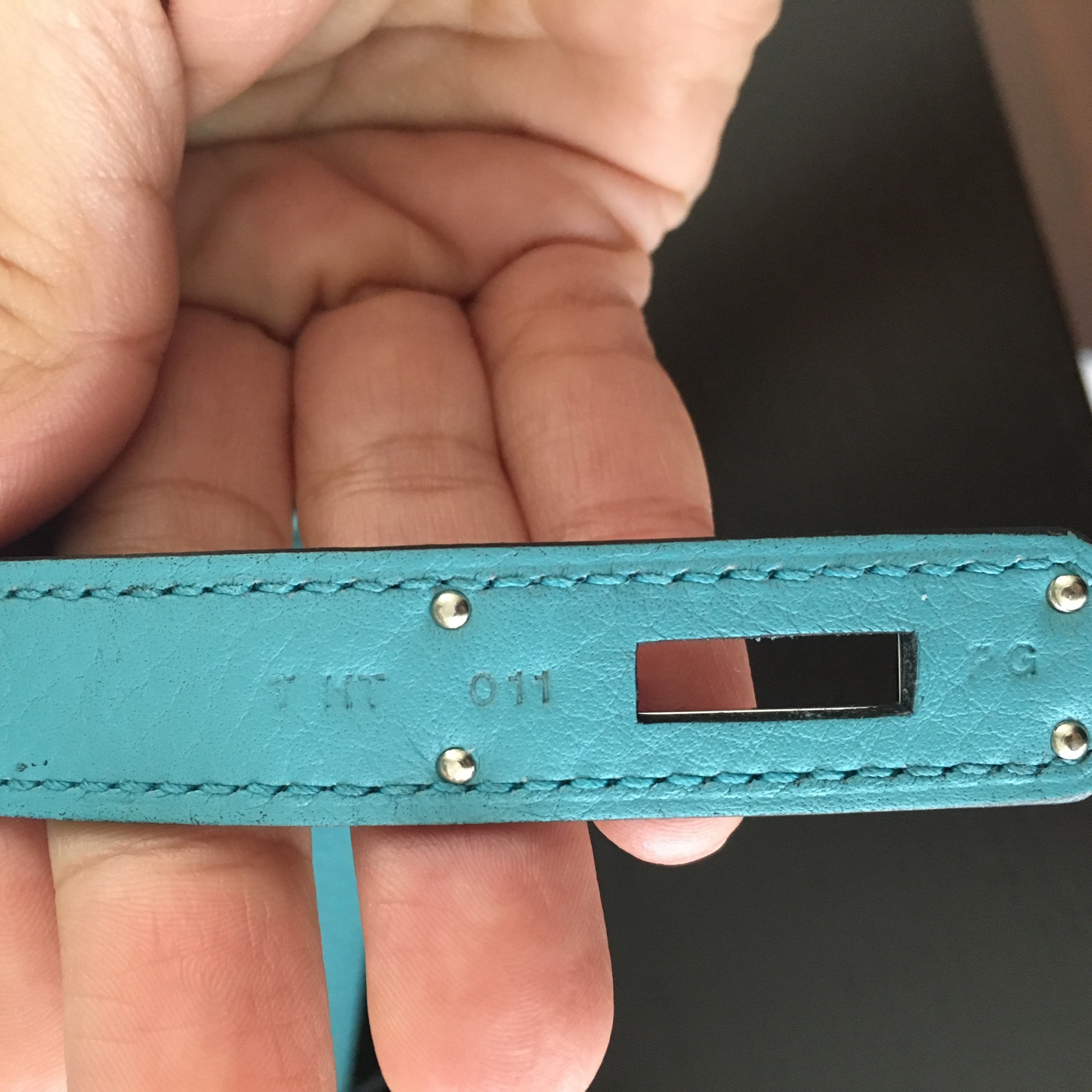 Yes! The blind stamp has indeed moved on the Kelly bags, from the reverse side of the sangles (straps), (read: Hermes Birkin vs. Kelly 101 to learn the anatomy of a H bags) to a hidden spot deep in the leather creases of the bag. It is possible that the old placement is still phasing out, since @by_md purchased two Kelly bags this year, each with different placements.