BRIGHTS & COLOR POPS!
This past week the Chanel Cruise 2016 Fashion show was held in Seoul, Korea. Despite the Met Ball being hosted on the same day, celebrities from Kristen Stewart, Gisele Bundchen, and Korean K-Pop music stars showed up to witness Karl's genius.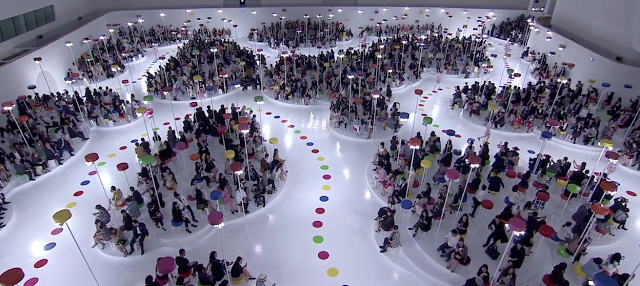 As always, PurseBop must investigate…
This year's show was all about color OVERLOAD. From geometric prints, to florals, to polka dots, and tweed, Karl brought us into his rainbow, candy inspired world. Clothes and bags alike were all playful, vibrant, and fun.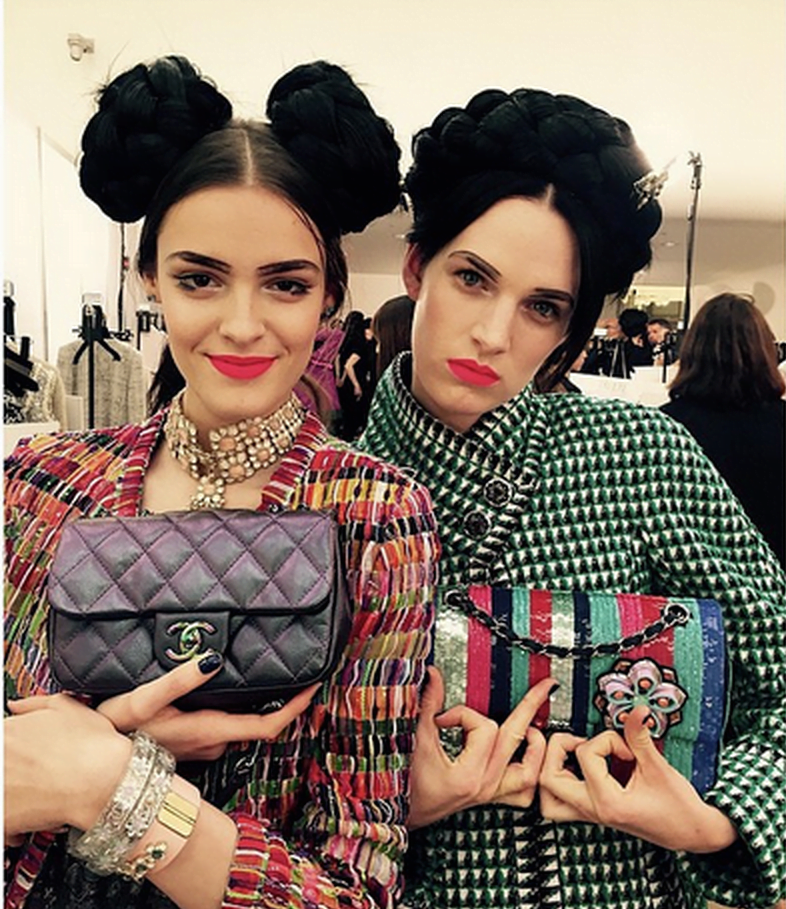 Here are a few of PurseBop's highlights and takeaways:
Play on the Classic Flap-
While this bag has an iconic Chanel structure, its decked out in sequins and colorful, vertical stripes. We see Karl's call for fresh and glam!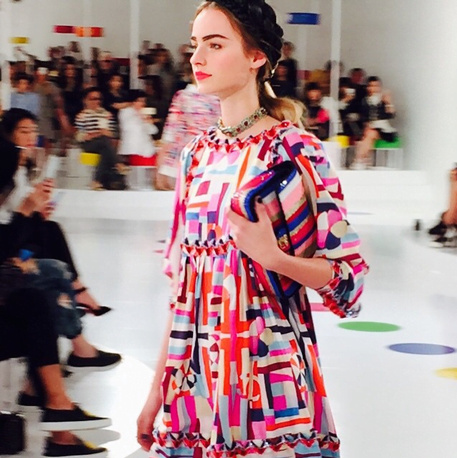 New Structures-
This little box suspended from a chain is a testament to Karl's innovation. It's neon pink color screams edgy and futuristic.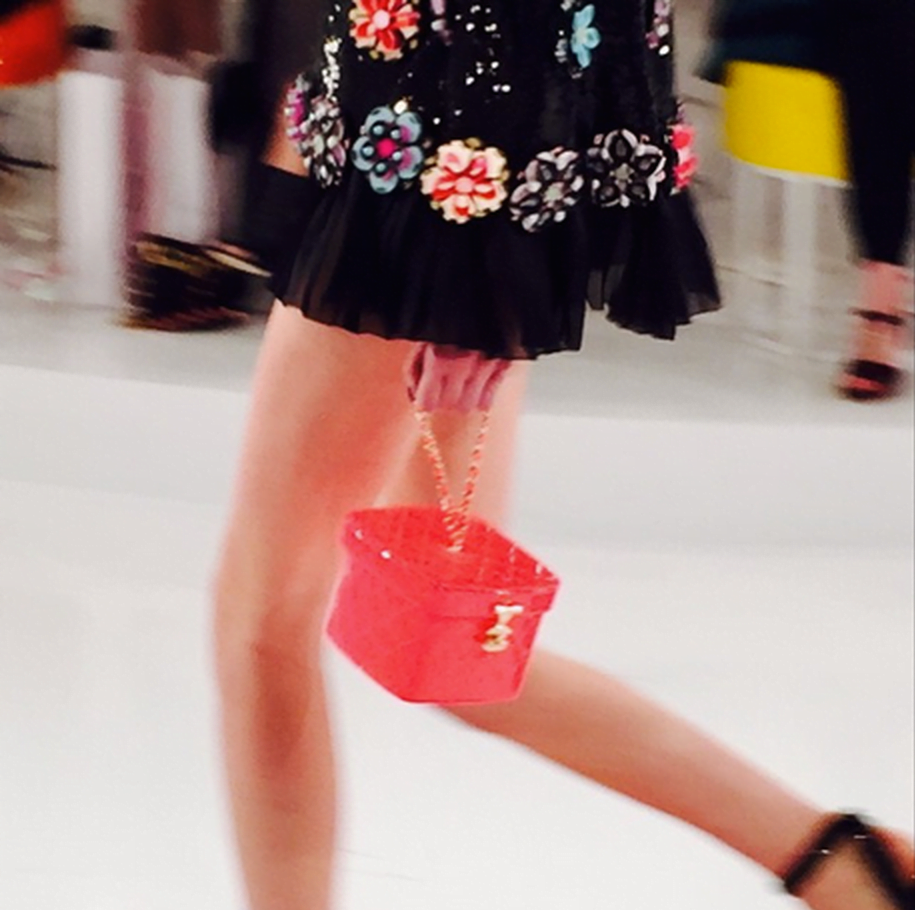 Geometric Wonder-
To go along with the modern version of the pop art scene" Karl describes in his vision, this hobo style bag is featured in an angular, colorful kaleidoscope inspired print. FEARLESSLY bright and bold!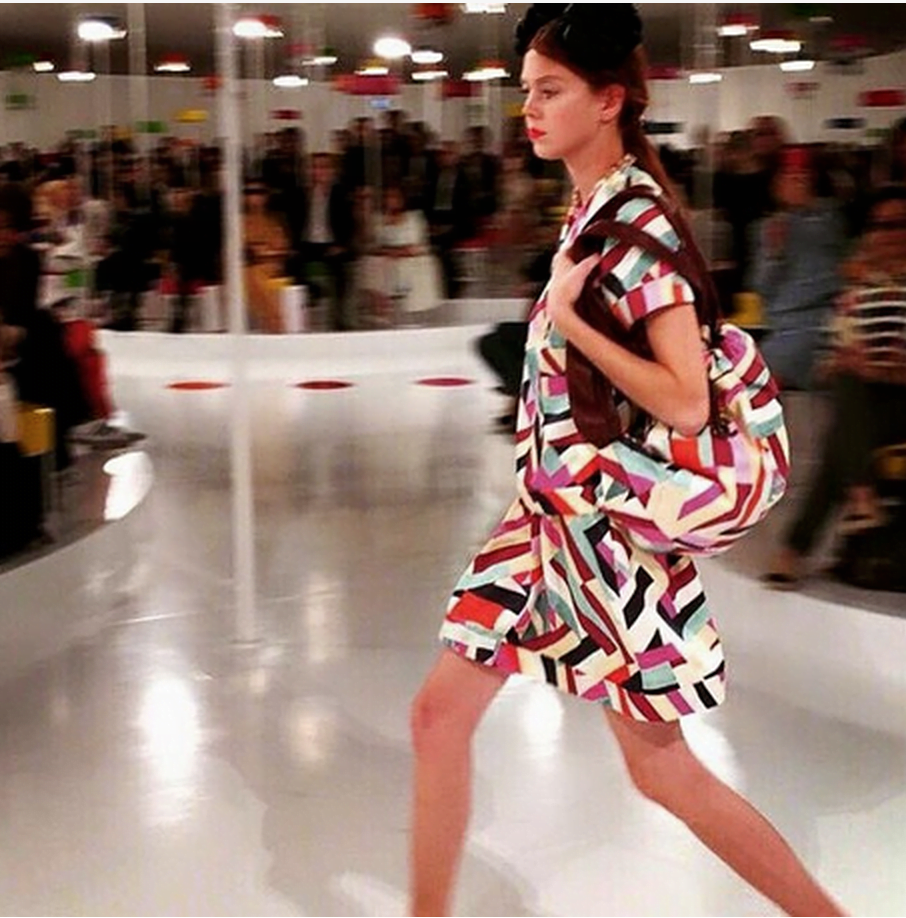 Embellishments-
This black clutch seems rather traditional, but its floral embellishments similar to a flower brooch give it a new flair and quirkiness. The past is MODERNIZED!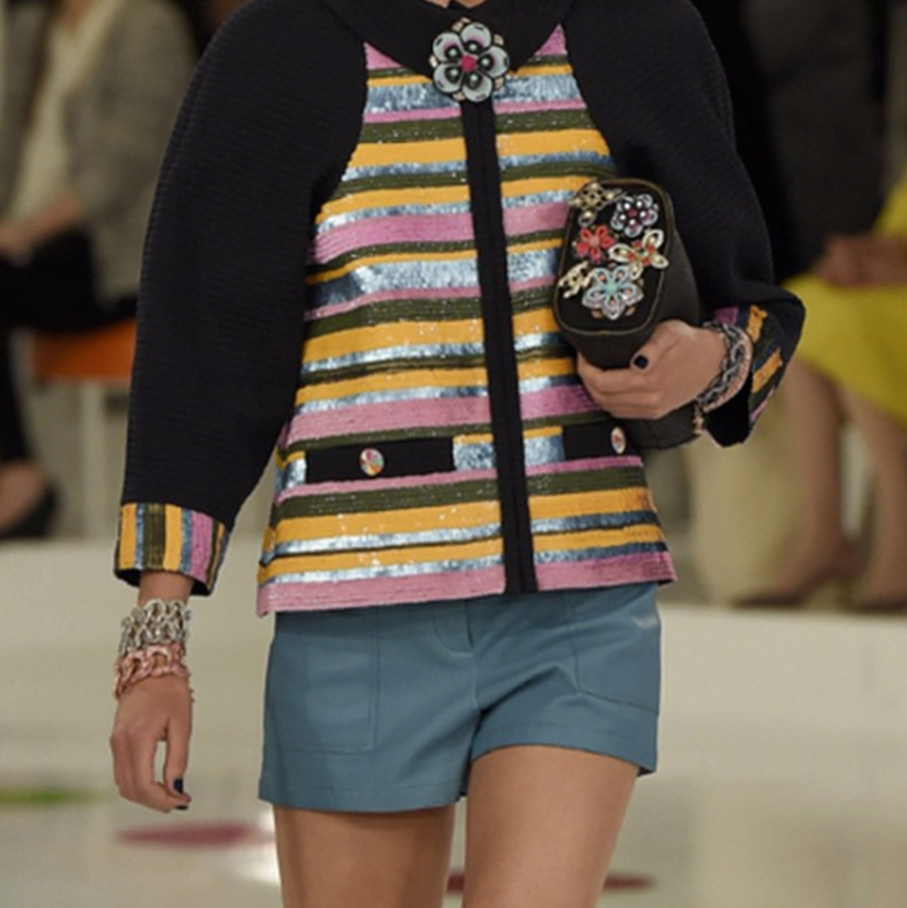 To find out more about Karl's vision for the show watch this interview below:
Full Chanel Cruise 2016 collection Fashion Show:
We are catching our  bearings after the whirlwind of colors and patterns! Can you get on board with Karl's vision?
Love PurseBop
XO