@mylifeincolors_ is one of our dear @pursboppicks family members and an avid bopper on BopTalk. Now, PurseBop is honored to have her as the latest BopTalk Celebrity with her exclusive interview! Learn all about @mylifeincolors_'s fashion journey, personal background, and her invaluable style wisdom.
Follow the questions below and step into her colorful world…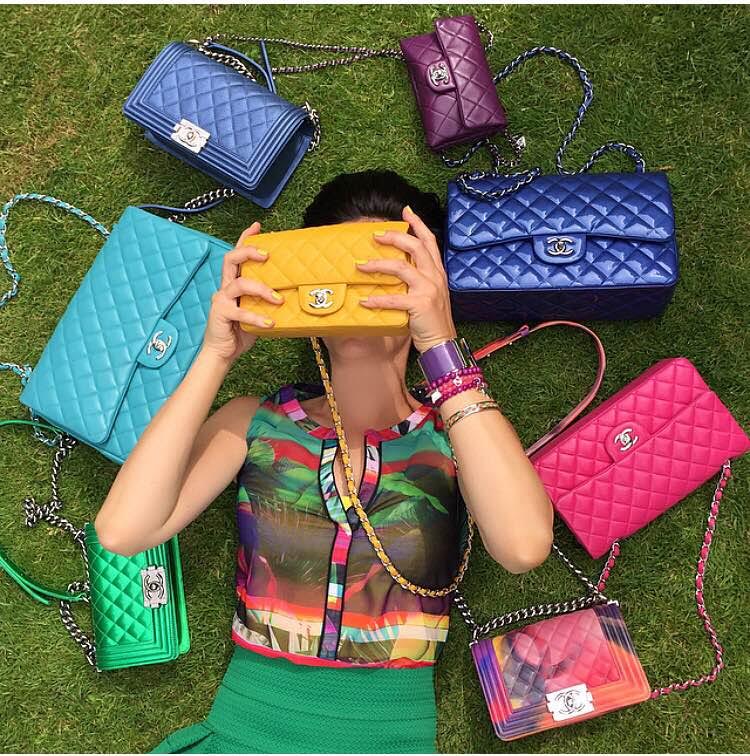 PB: As a young girl, were you into fashion and dressing up? At what point in your life did your fashion craze and accessory collection really take off?
Francine (@mylifeincolors_): As a teenager, I wasn't really interested in fashion. I had tons of other hobbies, but horses were my true love! We had several horses that participated in dressage concours, and every day after school my sister and I went to the stables. At the time, I wasn't into fashion because all my friends and I dressed the same – sweaters and breeches!
I went to Antwerp for university and studied media and communications, which is where I began to meet many stylish girls. Being in a big fashion city with trendy people inspired me to create a style for myself. As a teenager I was always a bright, colorful dresser, but in university I really tried to be unique, different, and set myself apart from other girls.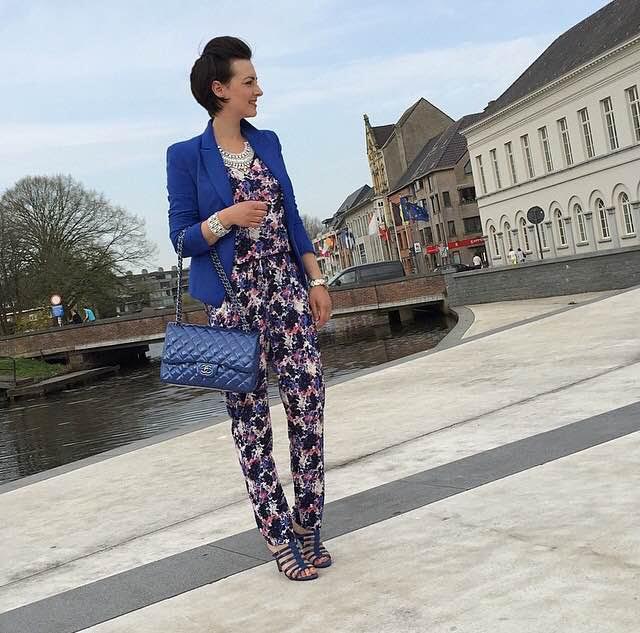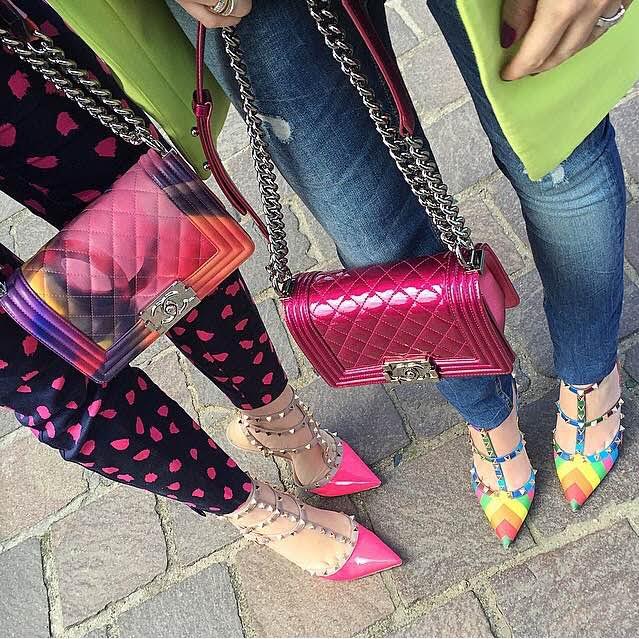 Once you know what's "you" and what's not "you", it's easier to create your own style and express yourself. When I was 20, I went to a color analyst. The analyst helped me determine my colors by season and introduced me to a whole new range of shades. This transformation truly gave me the power and confidence I needed. Colors become my style trademark, and people began to recognize me by my bright palette. I studied to become a color and image coach after university, and then went on to start my own styling business. Once I earned my first paycheck, I purchased a hot pink Mulberry Bayswater bag. It was the start of my bag addiction!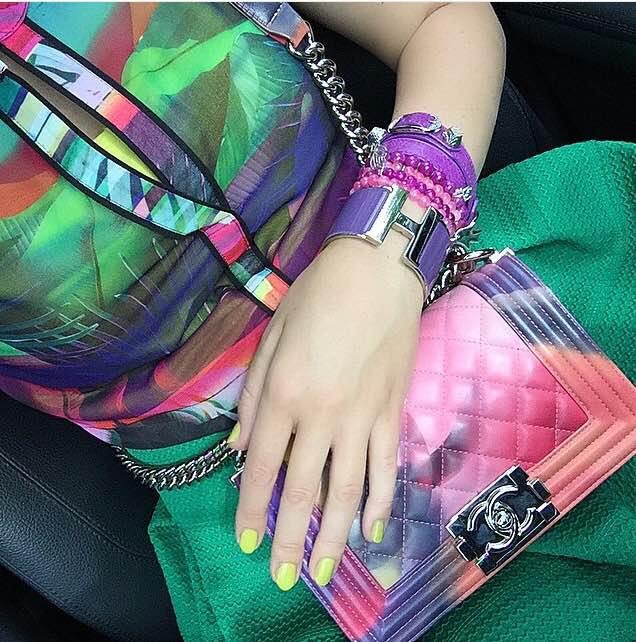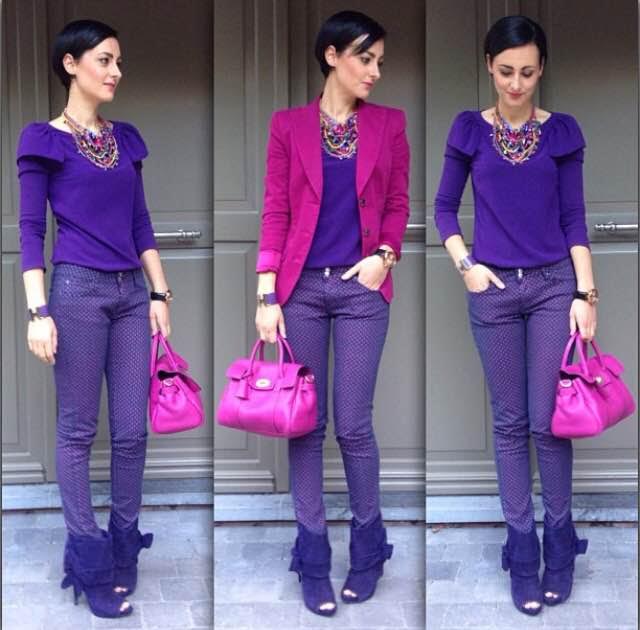 PB: Speaking of childhood fashion dreams, your children are adorable and as equally stylish as you. Do you think they will follow in your fashion footsteps? Tell us a little about their personalities.
Francine: Josephine is 4 years old and loves to dress up! She watches me get ready every morning, and can even recognize the brand of heels or type of bag I'm wearing. She tries to wear my heels around the house, and she loves my pink Chanel so much that she asks if she can carry it herself. Already at a young age, she's so confident about her style, and I love that about her! My friend came over last week in a beautiful little black dress, and Josephine says, "Mommie, we don't like black do we?!" She is very outgoing, boisterous, and full of life. On top of that, she's always positive and looking for a chance to express herself either through singing songs, telling stories, or dressing up.
My other daughter, Marilou, is 7 months old. She's happy to sit quietly and watch what's going on. Very happy, easy-going, and go with the flow. She won't even cry without a reason.
I'm truly blessed with my two girls. I hope they grow up happily and with girl power!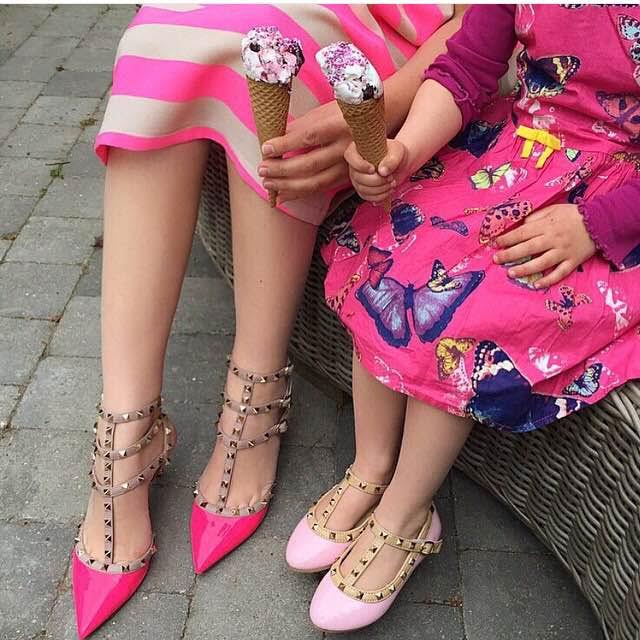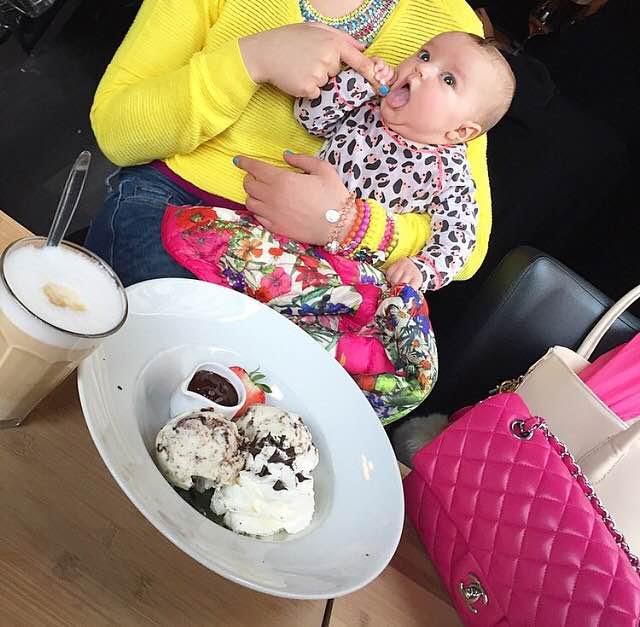 PB: Your style has such incredible flair and character. If you could describe your style in three words, what would they be?
Francine:
It's a combination of two style categories, on one hand:
Flamboyant
Expressive
Bold
On the other:
Ladylike
Chic
Classy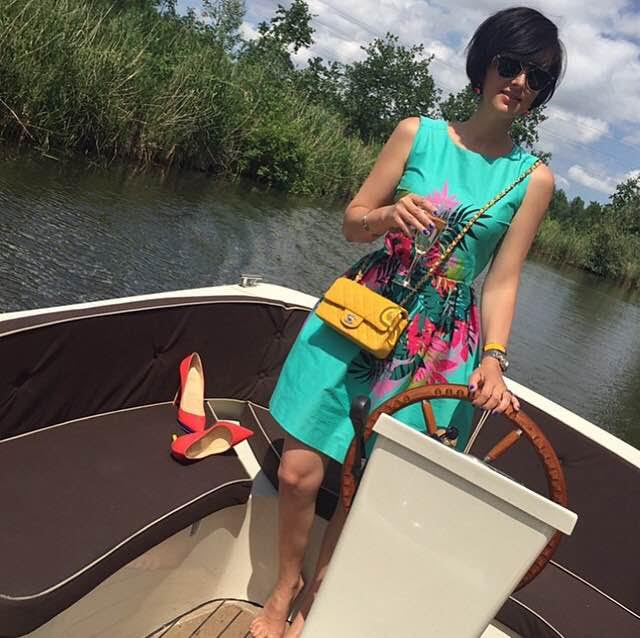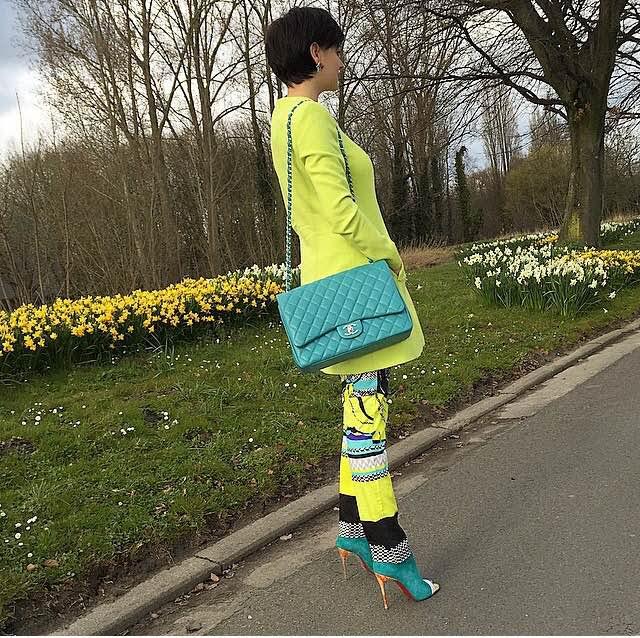 PB: What are your inspirations and influences? Do you have any fashion icons, trends, or brands that you try to reflect in your style? For anyone aspiring to style like you or become invested in fashion like you, what advice would you give?
Francine: Overall, I am very individual. I don't see myself as "fashionista" and I don't really have fashion icons. I just wear what I like and what reflects my personality.
One person's style I do really admire is Miroslava Duma. She's very avant garde, modern, ladylike, and elegant. Her way of using colors is unique, and I love scrolling through her IG for inspiration! I love any woman with a signature look. They have the ability to correlate and apply their personality, ambitions, and lifestyle into fashion.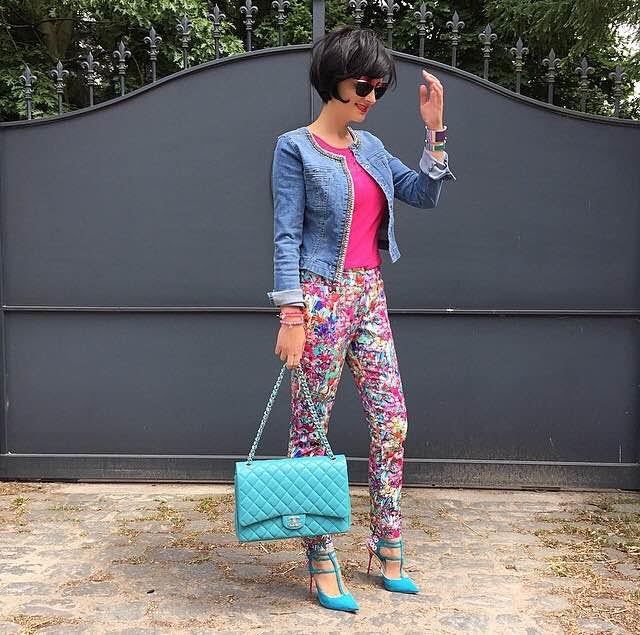 PB: You clearly share the same Chanel passion as we do here at PurseBop. Here come's the big question…why Chanel? Where does your Chanel love stem from and what qualities about the brand appeal to you?
Francine: For me, Chanel seems to transcend fashion and time. The classic bag has an air of grace all of its own. I think Chanel makes the strongest statement. The design is so smart and timeless. I use my Chanel bags every day! I really make use of them because they were an investment and they uplift my outfits!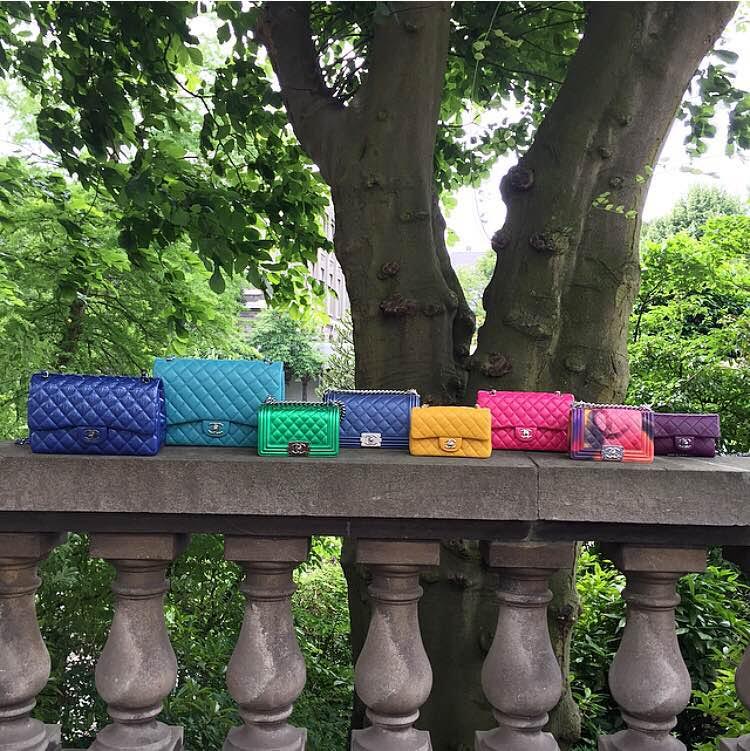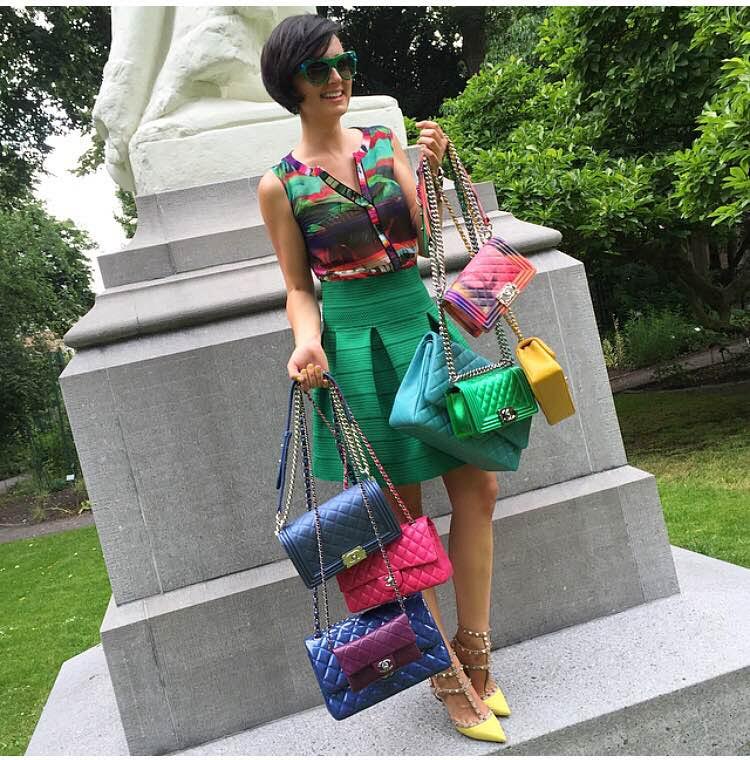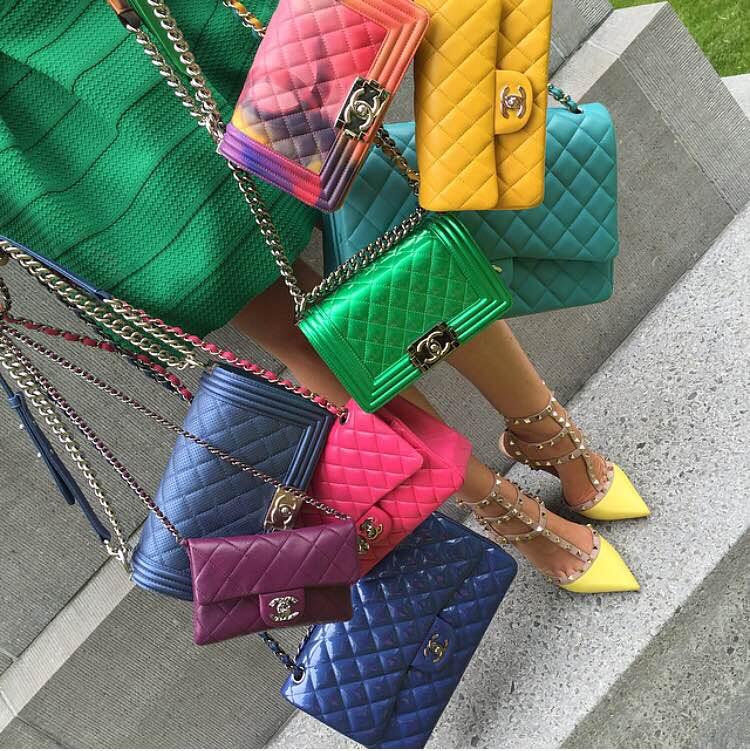 PB: Your collection is beautiful and quite extensive, but we all have favorites! What are your top 3 favorite bags? What bags do you grab for most frequently?
Francine: Choosing my top 3 favorite bags is like choosing my favorite child – impossible and not fair! However, a very special piece to me is my pink lambskin flap. I got it the day I found out I was pregnant with my second daughter. I also think the Chanel graffiti boy or Flower boy is a unique bag that reflects my spontaneous and impulsive character. It's a great conversation starter because people are always so curious about that bag.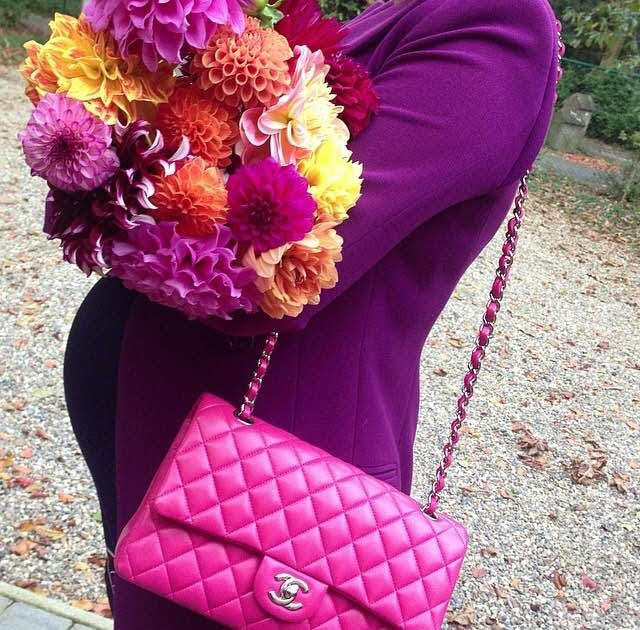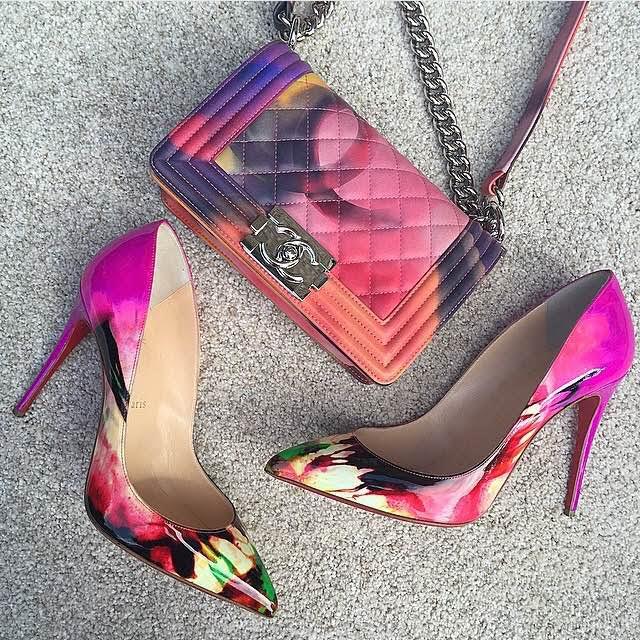 PB: Your IG is full of fabulous outfits. What's your process for putting something together? Do you have an idea or certain color scheme in mind, or do you take an intuitive approach?
Francine: I go about picking outfits a few different ways. Sometimes, I choose an item I want to wear and build an outfit around it. Other times, I go off what my mood is telling me and what vibe I want to put out into the world! As you know, I love color coordination, and I have matching shoes to every bag. Most of the time I'm wearing printed pants in all patterns from florals to graphic designs. They're easily paired with a t-shirt and blazer. Confession: I have more than 40 pairs of printed pants, so you can say I'm obsessed! The last thing I choose is my bag because it really finishes and pulls together the whole outfit.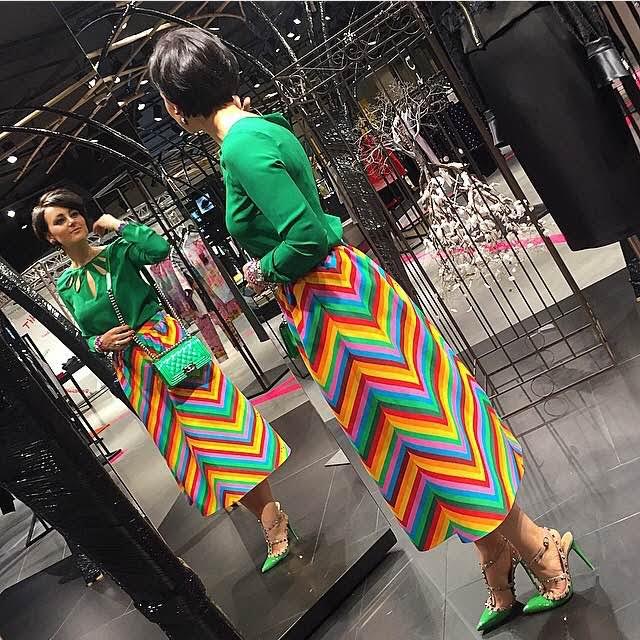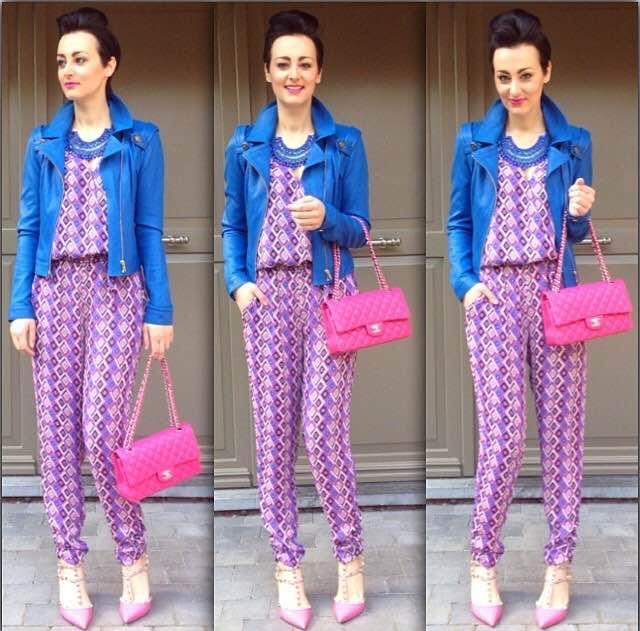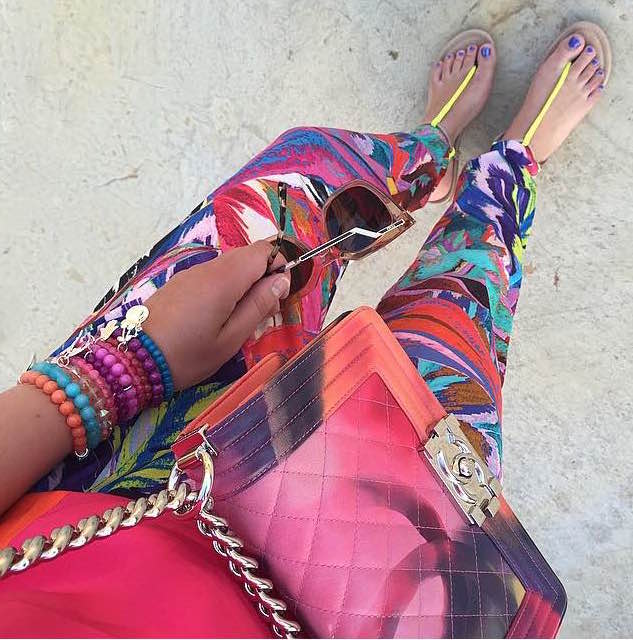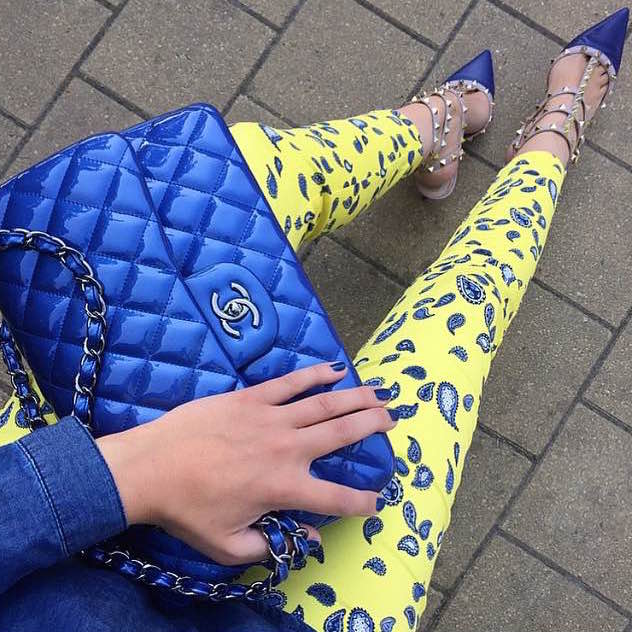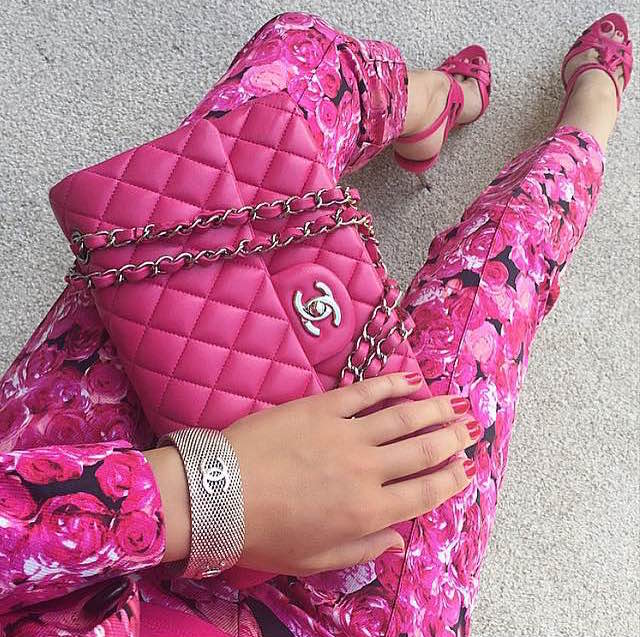 PB: On BopTalk, you've given us so many great bag and dessert pics, and exotic views shots! We love living vicariously through your adventures. What are some of your favorite hobbies and interests in your free time?
Francine: I'm a rather active person, so I love spending time outside. The outdoors is an incredibly blissful place for me. I also love spending time with my husband because dating is such an important part of marriage. Even if it's only for a walk or ice cream, we try to plan little dates. I also love going to new restaurants with my friends, and discussing fashion for hours on end.
My job is actually one of my hobbies because it is my passion! I simply love giving color and style advice. During my style tours, I show ladies the most beautiful boutiques and lifestyle shops in Antwerp. In addition, I've also been teaching image courses for the past nine years. My students became important team members of my styling team, and more importantly, some of my greatest friends. We always have a great time together!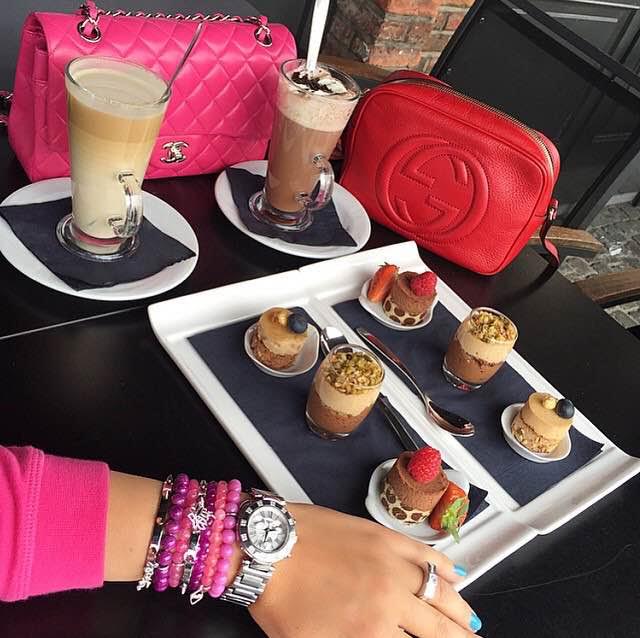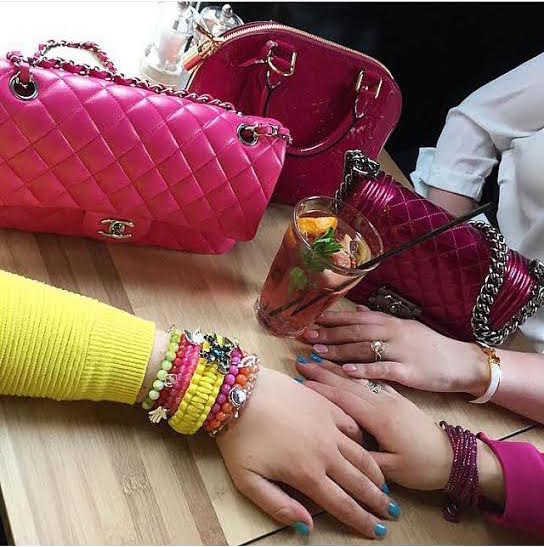 PB: You are such a vibrant, colorful person. You are no stranger to anything bright and bold, and we've seen you in every color under the rainbow. However, now it's time to make the hard decisions! What is your FAVORITE color?
Francine: My favorite color is magenta. It's the name of my business, "Magenta Styling Studio". Magenta is a combination of red and violet, and a beautiful, vibrant fuchsia that represents cheerfulness and happiness. Like the color, I try to create harmony and balance in every aspect of my life. The color magenta inspires you to create your own path, and helps turn dreams and desires into reality. I'm always cheerful and optimistic so I believe magenta is really "my" color!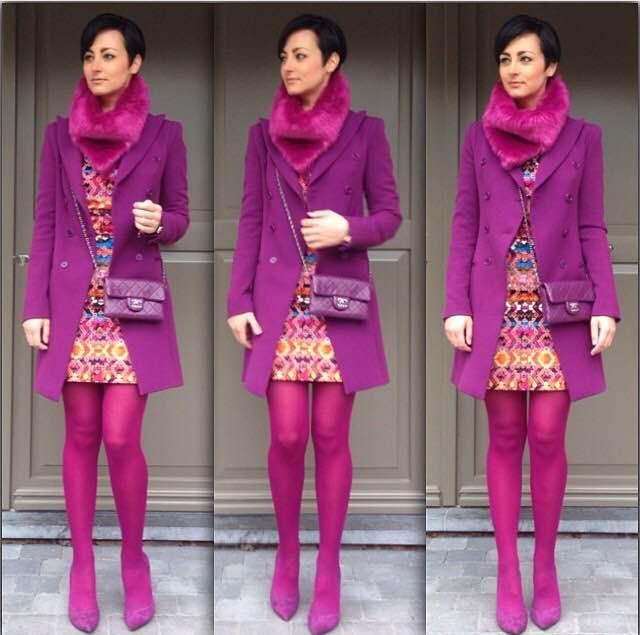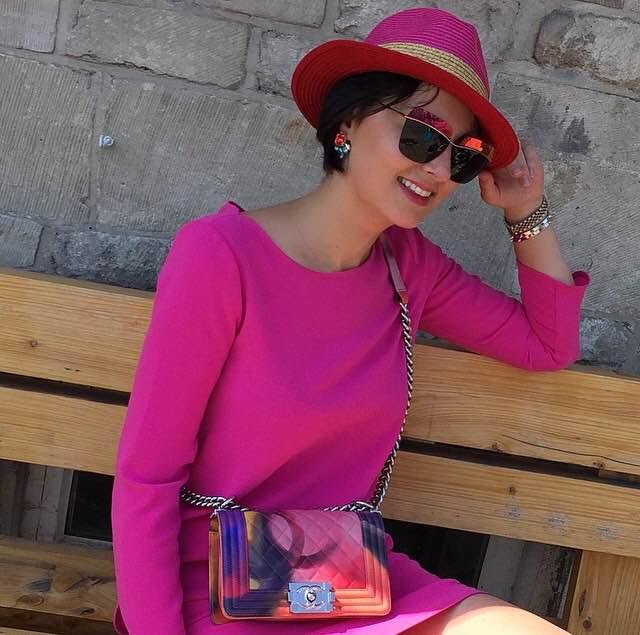 PB: Undoubtedly, you already have such a colorful, beautiful life! Any plans and aspirations for the future going forward?
Francine: For the moment I enjoy being a mom because I love motherhood! I want to enjoy life with the love of my life and my 2 girls!