Post Edit: March 31st, 2016.
As we approach Masters 2016 next week, I want to take you down memory lane to give you an idea of what golf means to us here at PurseBop.com
It's not that I am an avid golfer, or even a good one, LOL. The significance of golf is rooted in my inspiration of the very beginning days of my blogging. This post is one of the very first that set the tone of my whimsical approach to bag story telling.
Since this first Masters story, each year I have revealed a special bag in a PurseBop style golf tournament along side the official Masters championship. I hope to maintain that tradition this year too! Till then, may we relive the Masters champions through the years… Introducing 2013 Masters Champion; So Black.
Enjoy my dear friends…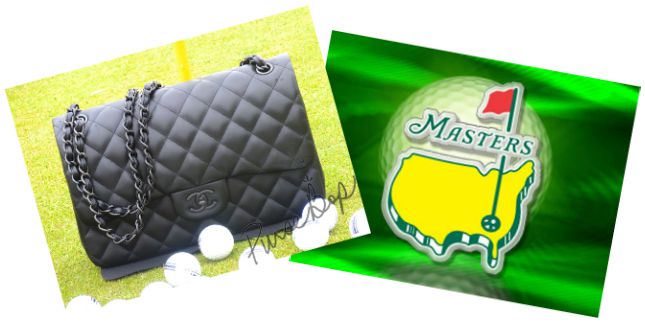 The Master of all Chanel Bags—appropriately released at a time when the highest pinnacle of golf, The Masters, is being viewed by the whole world at Augusta National.
This dark black matte hardware is a true hole in one, a soaring EAGLE in the world of fashion, giving you as much pleasure as scoring an EAGLE on the daunting par 5 'FIRETHORN' hole…at the Masters!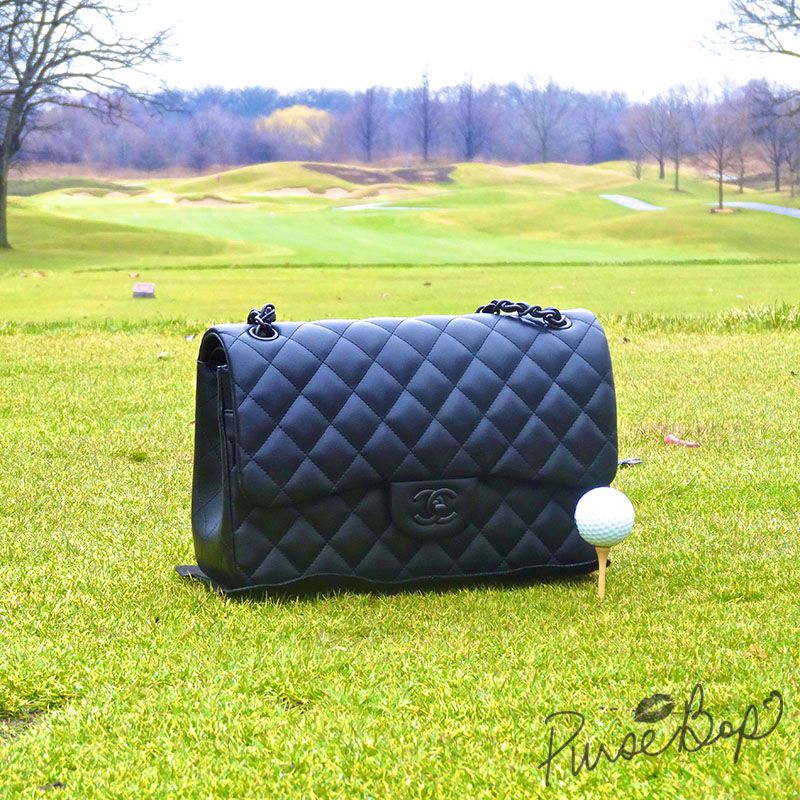 Chanel iconic classics have always sported either gold hardware or silver hardware, or variations there of.
This stark matte black hardware trumps all.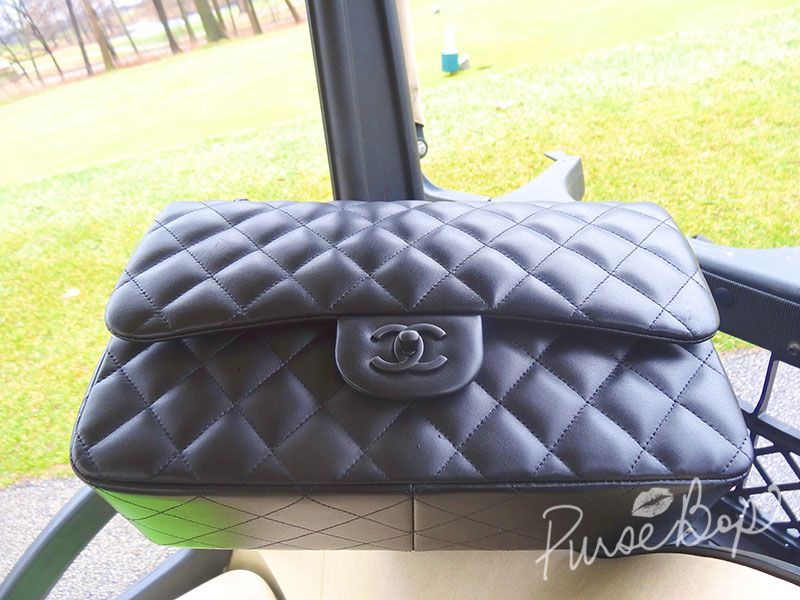 This exclusive combination of tone on tone was originally released by Chanel in 2011, and somehow PurseBop missed it!  But ever since then, there has been a spot on reserve in her collection for this stealth beauty. News of its rerelease as a part of a spring (13P) boutique exclusive, limited edition collection, sent PurseBop into splits and the hunt was on! This time around very few were released, and in the jumbo size only. PurseBop presents to you what Chanel has aptly named the mighty, "SO BLACK."
The sleek hardware is finished using a unique process called PVD Physical Vapor Deposition in which a metal vapor can be applied as a thin, highly adhesive metal coating.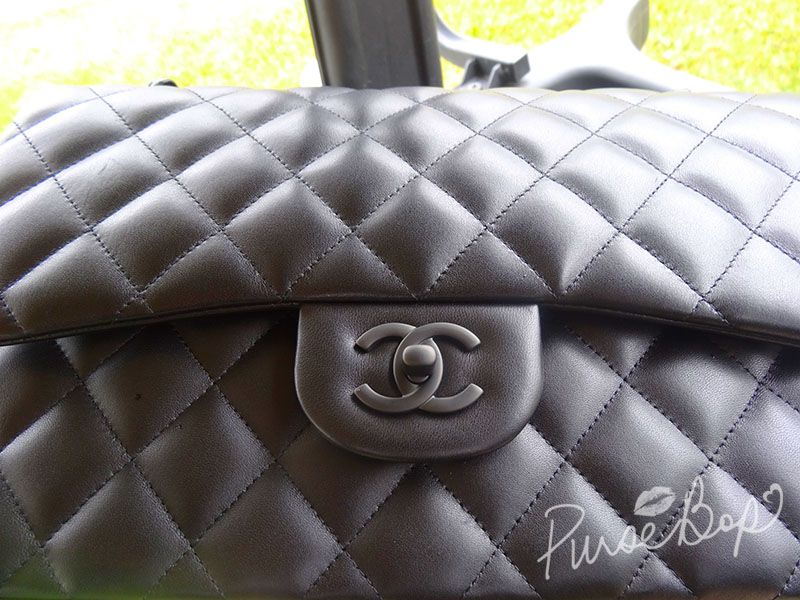 PurseBop will be the commentator for the event LIVE from Augusta, and narrate play by play.
"My apologies to Jim Nantz!"
Let's begin: 'So Black' makes his way to the course to compete for the prestigious green jacket, recognized by all golf players and enthusiasts, as the ULTIMATE in golf achievement.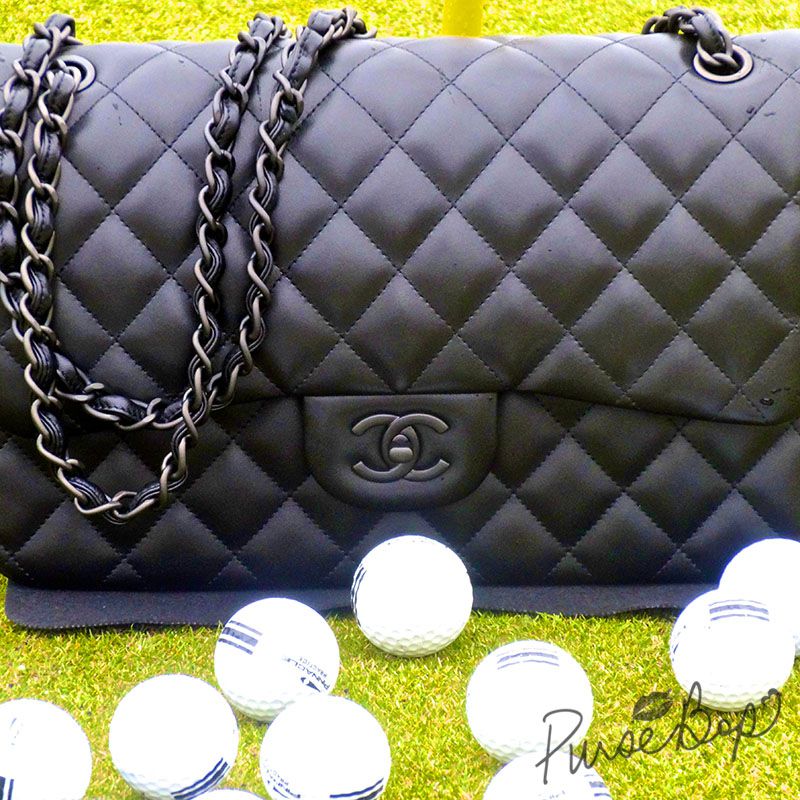 'So Black' deeply contemplating strategy—Bubba Watson just shot a magnificent long iron shot from the fairway.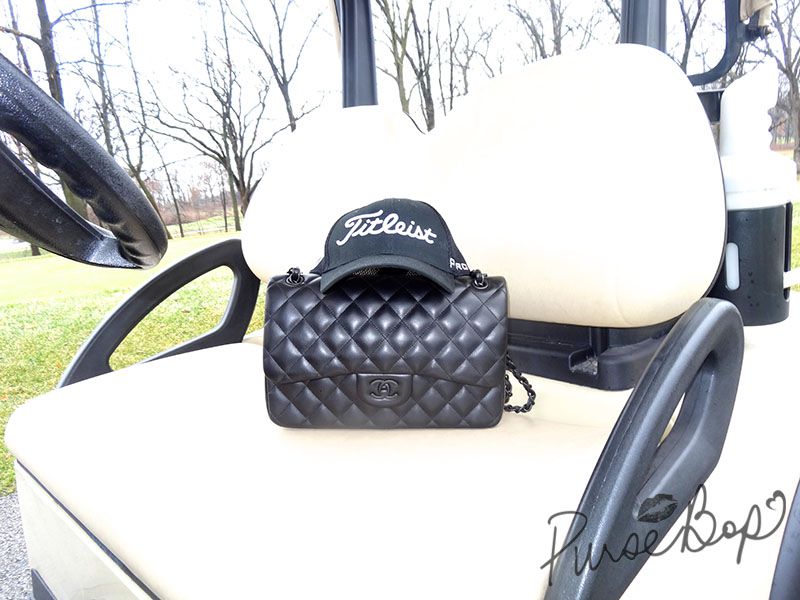 'So Black' at Pink Dogwood par 5—setting up for a monstrous 300 yard drive.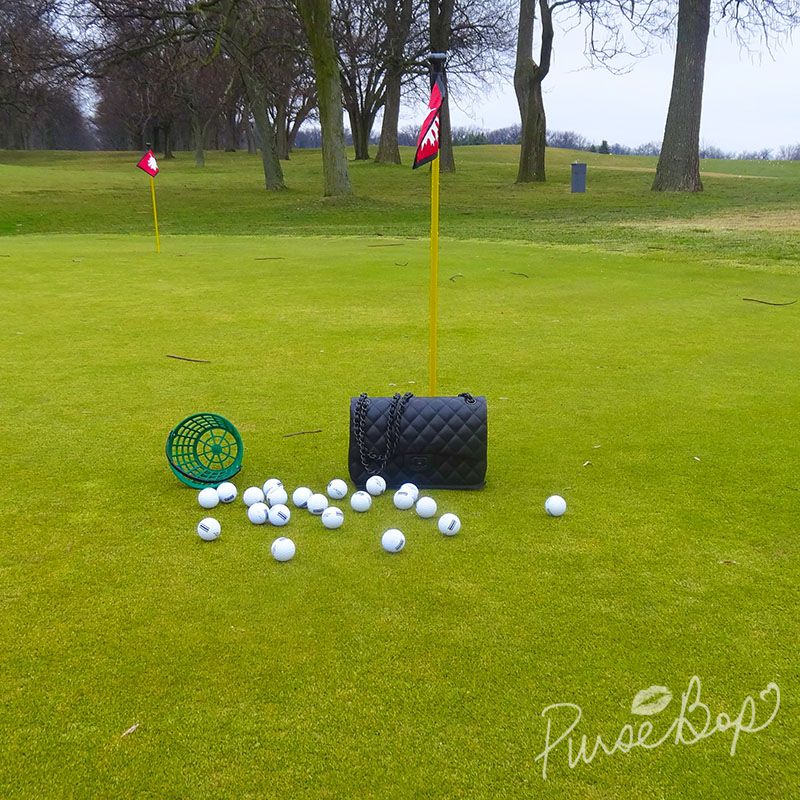 Now 'So Black' at Golden Bell par 3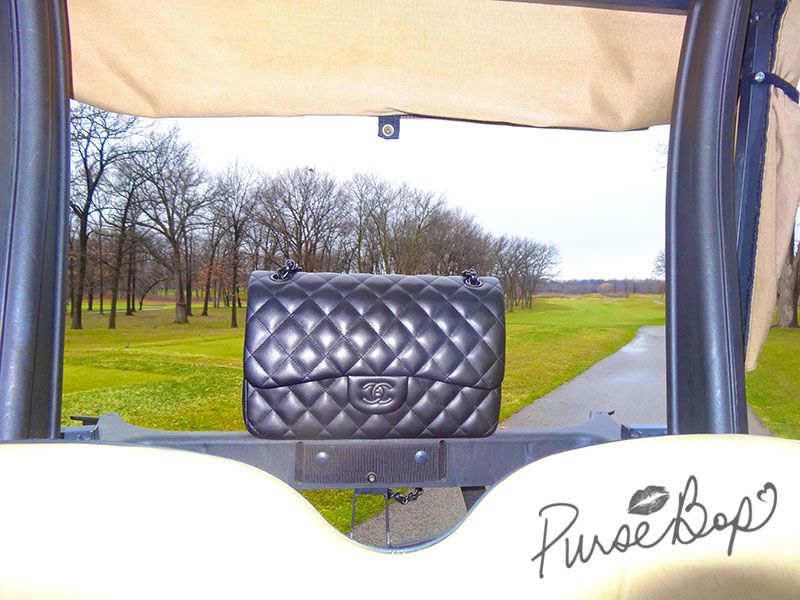 'So Black' strategy: wedge to green and put for birdie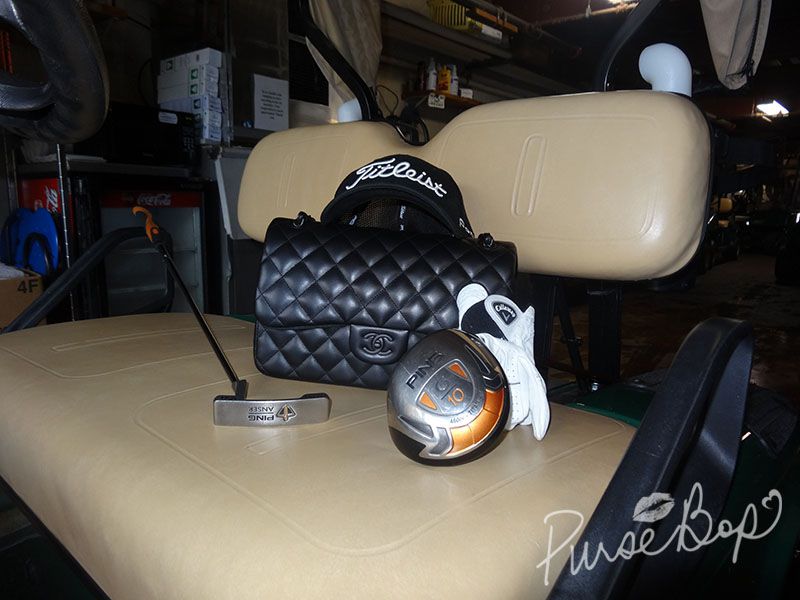 Yes! fantastic putting by 'So Black'. He's really playing like a true champion and is in this game to win! But there's a long way to go…
The race is really tight and this is the leaderboard approaching the final 18th hole: Holly- par 4
| | |
| --- | --- |
| -9 | Adam Scott |
| -9 | So Black |
| -9 | Angel Cabrera |
| -7 | Jason Day |
| -5 | Tiger Woods |
'So Black' is putting for birdie and the championship.
There's hush hush in the air as anticipation in the crowd builds…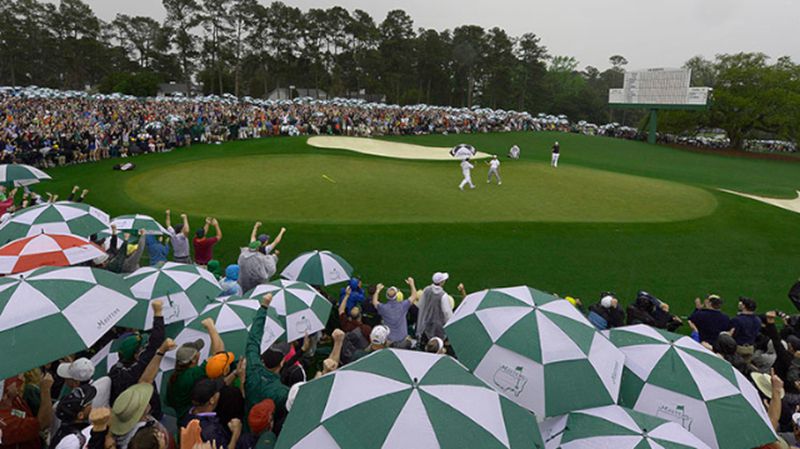 'So Black' squares his shoulders…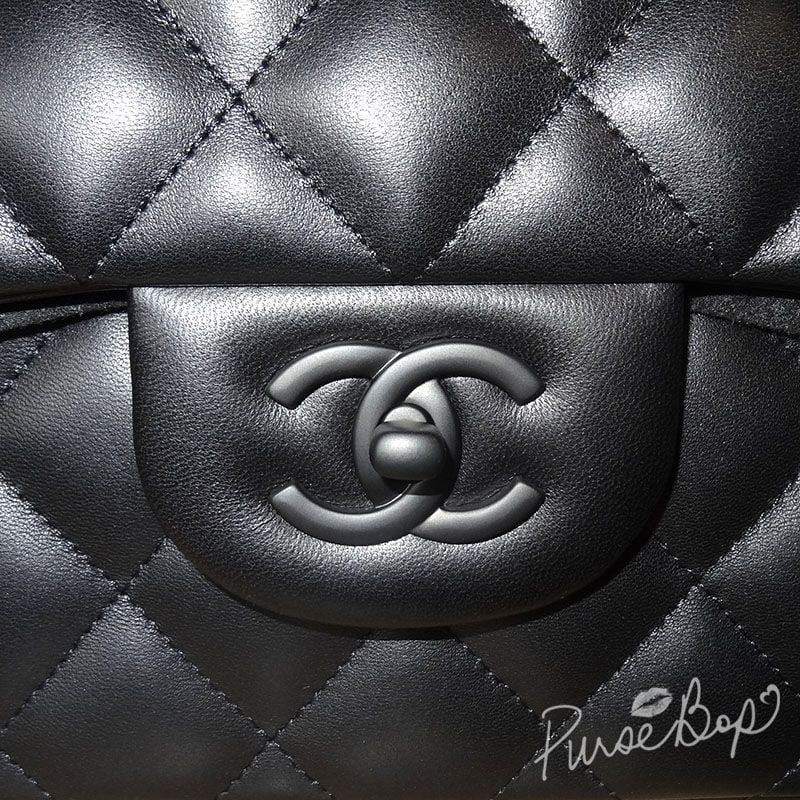 And it's rolling, rolling…and IT'S IN THE HOLE! Brilliant effort on the part of 'So Black,'— just magnificent! The crowd cheers and 'So Black' waves his hat with a look of accomplishment in his eyes.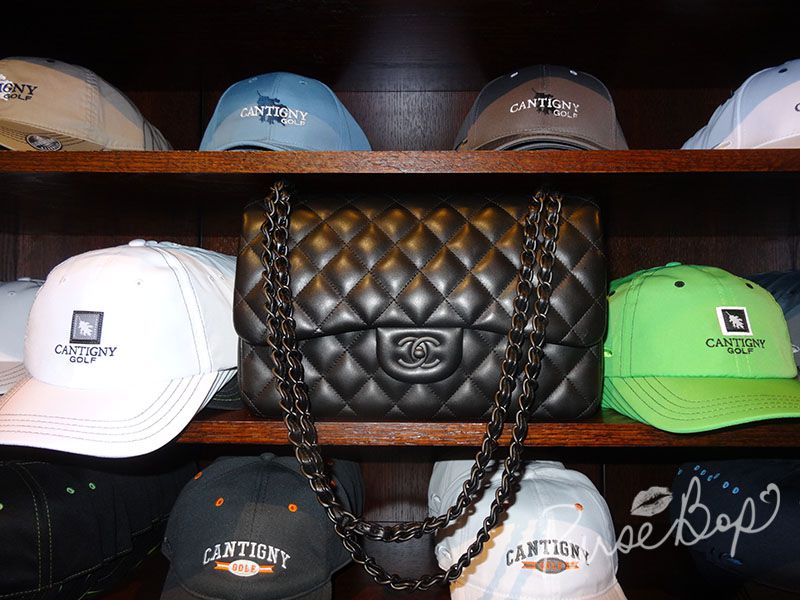 'So Black' makes his way to the Butler Cabin for the esteemed green jacket presentation, traditionally passed on by the reigning Champion —Bubba Watson himself.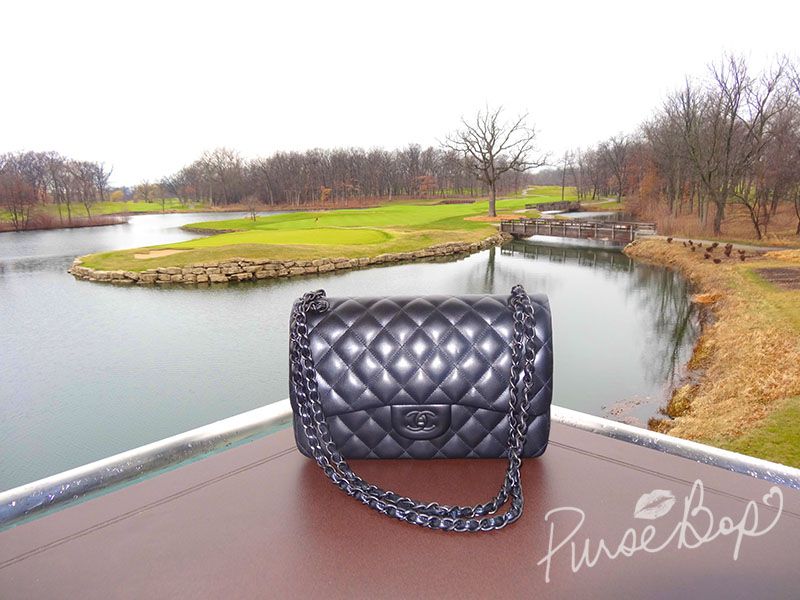 There we have it folks, our Masters 2013 Champion, the Chanel 'So Black' Jumbo.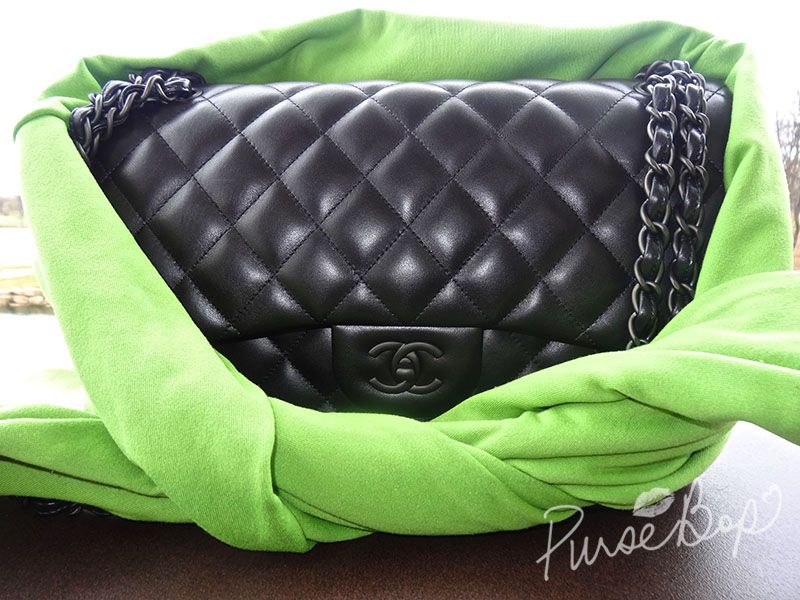 Love Pursebop
XOXO