This season's new…poolside accessory?
Moschino's Spring/Summer 2015 collection embodied the Barbie lifestyle with quirky, exaggerated flair. Aside from the giant jewlery and larger than life sunglasses, the models' bags made an even bigger statement. Jeremy Scott ingeniously redefined the days of beach bags and canvas totes by introducing neon colored PVC inflatable bags. Yes— the Moschino shoulder bags are inflatable and waterproof!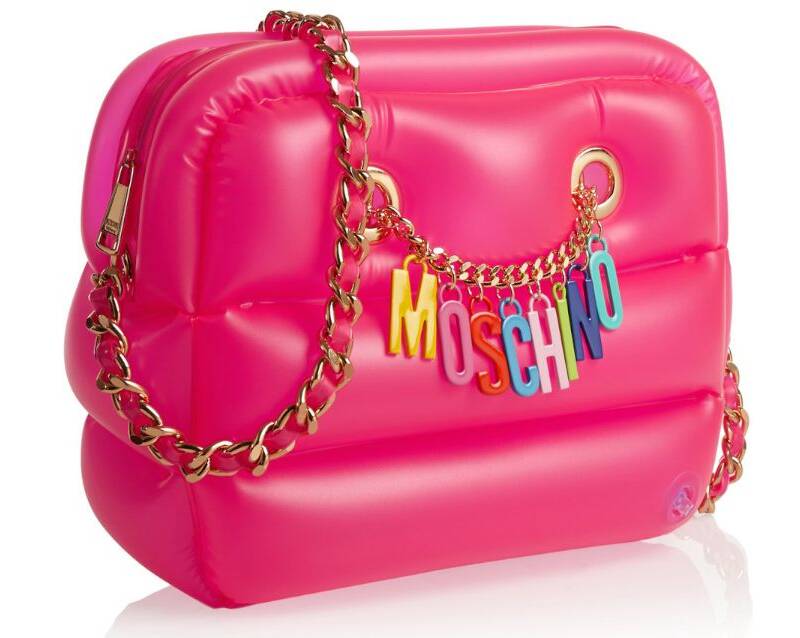 The bag features a small air port at the bottom so you can deflate and store or inflate and swim away as you desire. While this bag is undoubtedly cute and flirty, it is not for the faint hearted. The bag was featured in hot pink and bright orange, with dimensions of 14.5" x 11", so make sure you're dedicated to the full on beach Barbie look!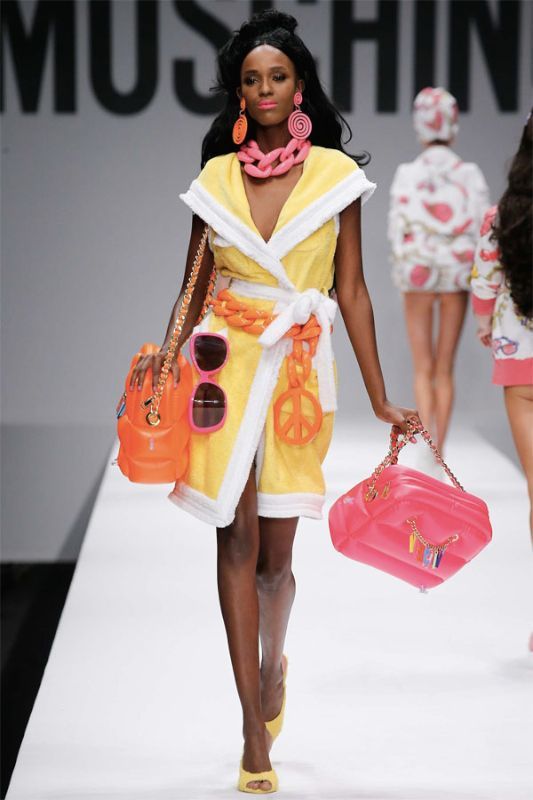 From it's totally innovative structure, functional material, and playful lettering, PurseBop is intrigued by this unique bag. What do you think? Are you brave enough to flaunt the Moschino inflatable around the pool? And for those of you curious enough to wonder… it's priced at $795.
Love PurseBop
XO
Updated: May 19th, 2017