If you can't tell, PurseBop has been on a little bit of a Dior kick this week! First, we uncovered everything you need to know about the Lady Dior Bag. Now, we're exploring some of the new excitement that Dior has to offer for this fall.
Introducing the Dior Dune Bag…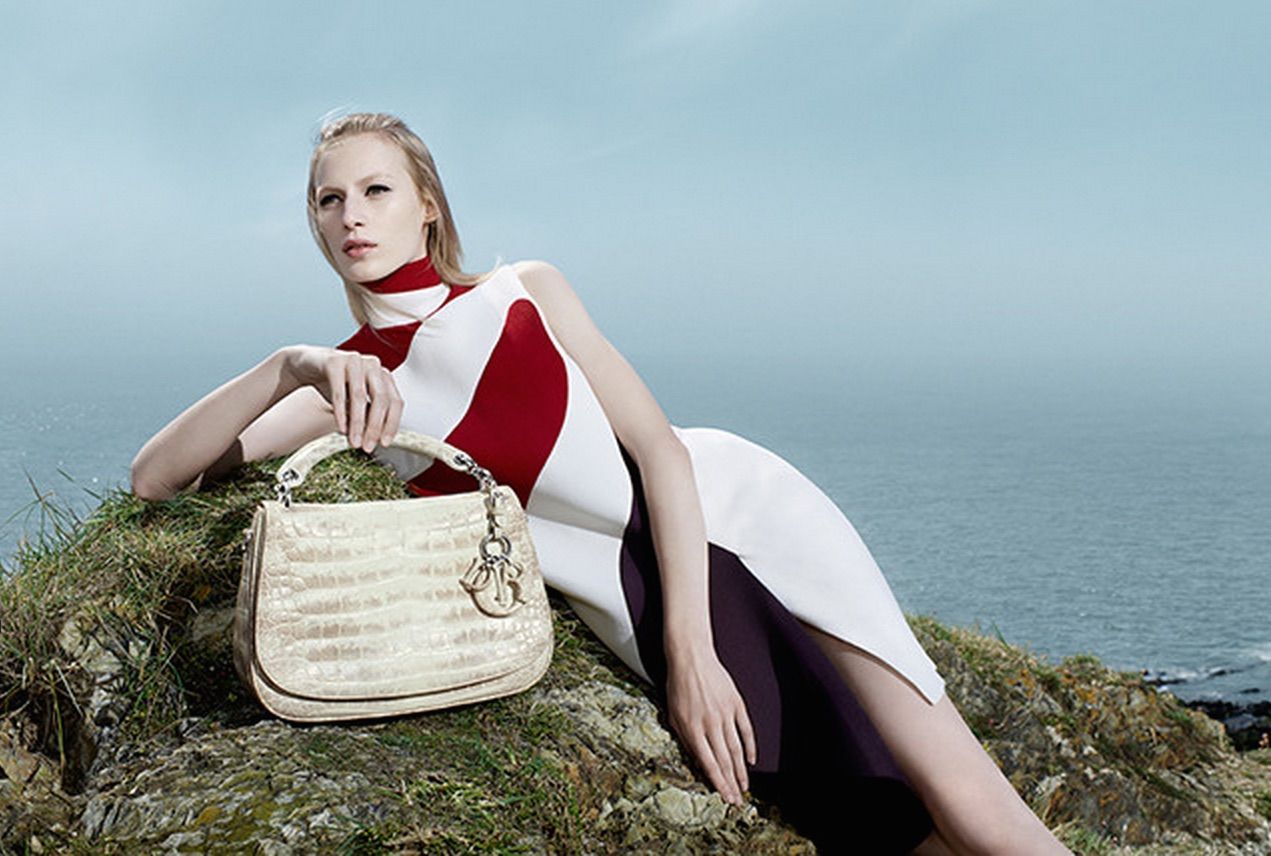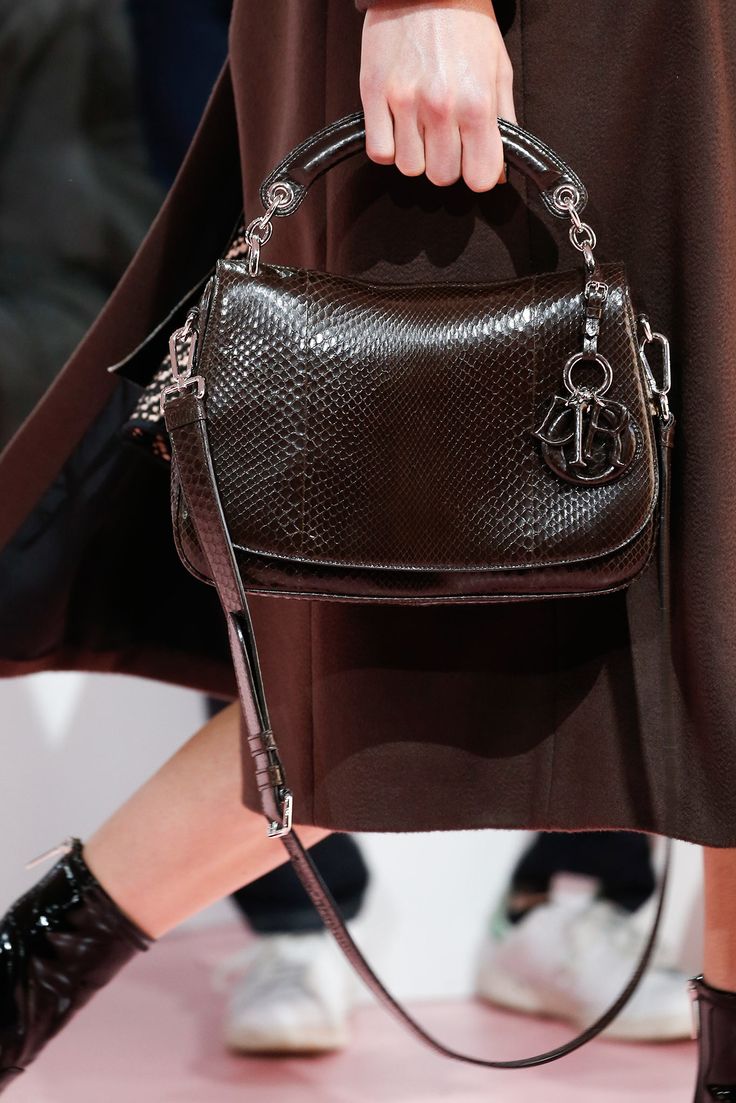 Free Femininity
The Dior Dune Bag first hit the runway in the Fall/Winter 2015 collection. The Dune Bag is designed with many points of inspiration in mind. Raf Simons, Dior's creative director, heavily played on animal motifs, exotic skins, and camouflage details in the FW'15 line. In keeping with the theme, the Dune bag is inspired by sand dunes. Aside from the exterior style, the Dune bag is all about function and sophistication. As quoted from the Dior website,
"[The Dune Bag] satchel may be confidently carried by hand or worn over the shoulder for a lighter look, allowing it to adapt to the free spirit of the new Dior woman."
.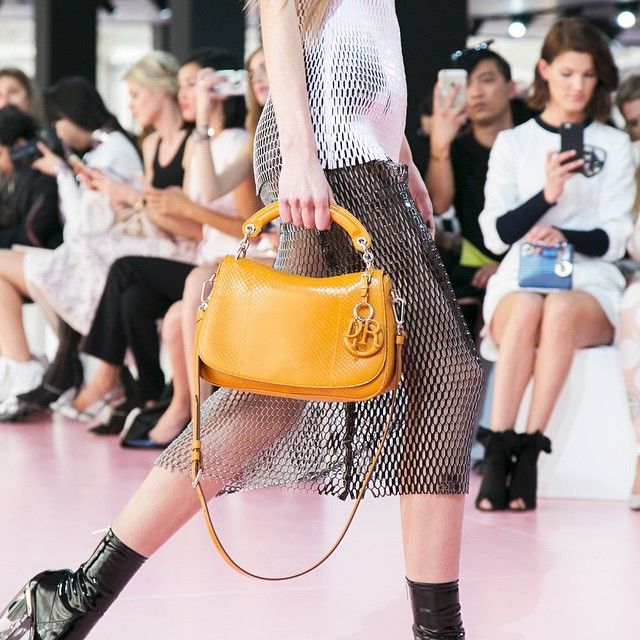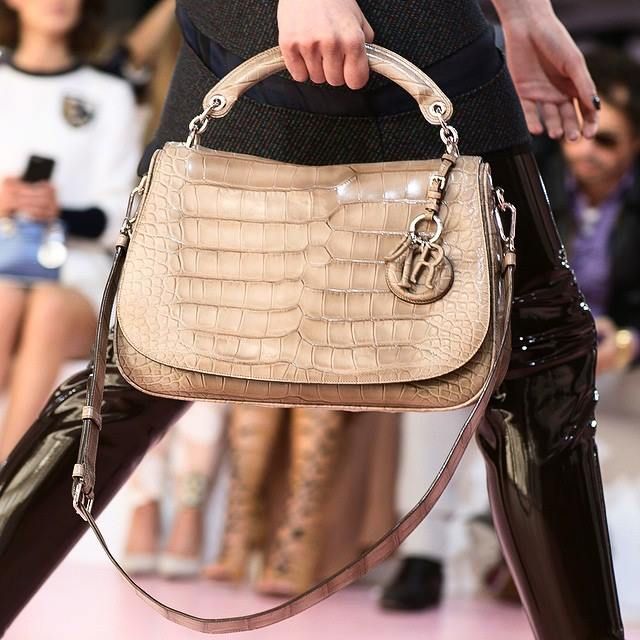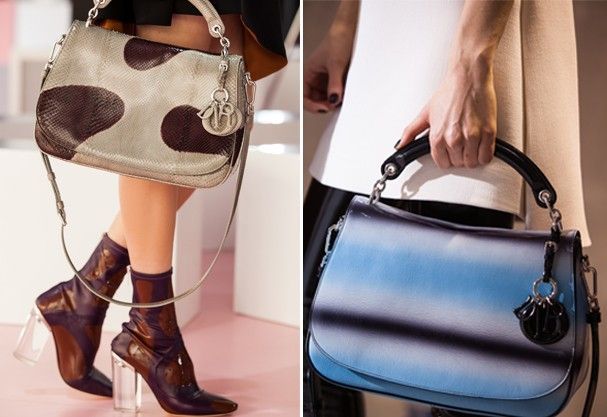 This flap bag comes in two sizes: the Regular Dune (29 x 19.5 x 10 cm) and the Small Dune (23 x 16 x 7 cm). In terms of structure, The Dune Bag is strikingly similar to the Be Dior Bag, but features a rounder bottom and wider top handle. The top handle and the longer strap allow the bag to be carried by hand, on the shoulder, or crossbody. So far, most versions of the Dune Bag have been presented in exotic skins like alligator and python. However, leather options will be available in limited colors.  The starting price point of Small Dune Bag in grained calfskin is $3,500 USD.
Peek at the pictures below for a closer look at the Dune Bag's construction…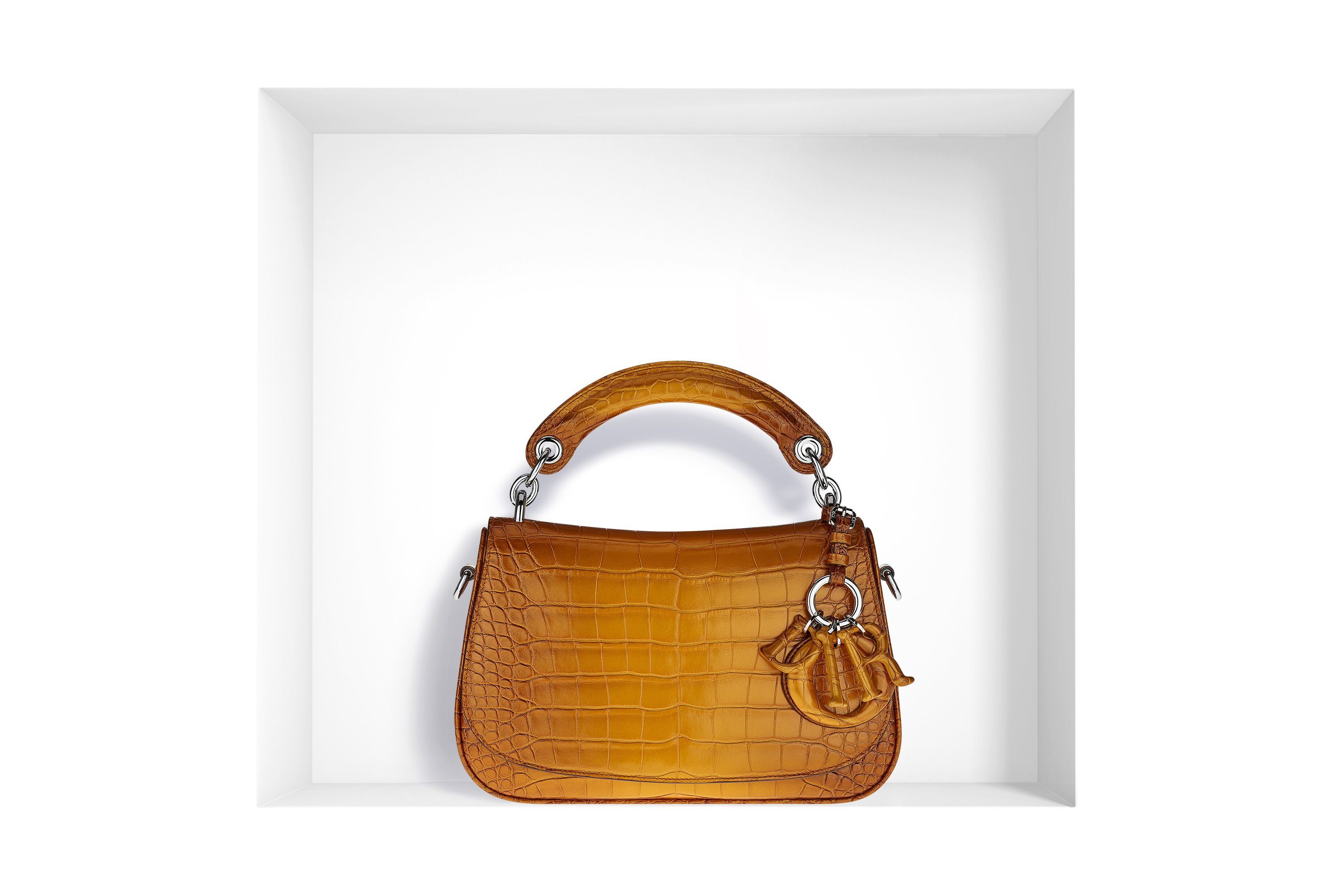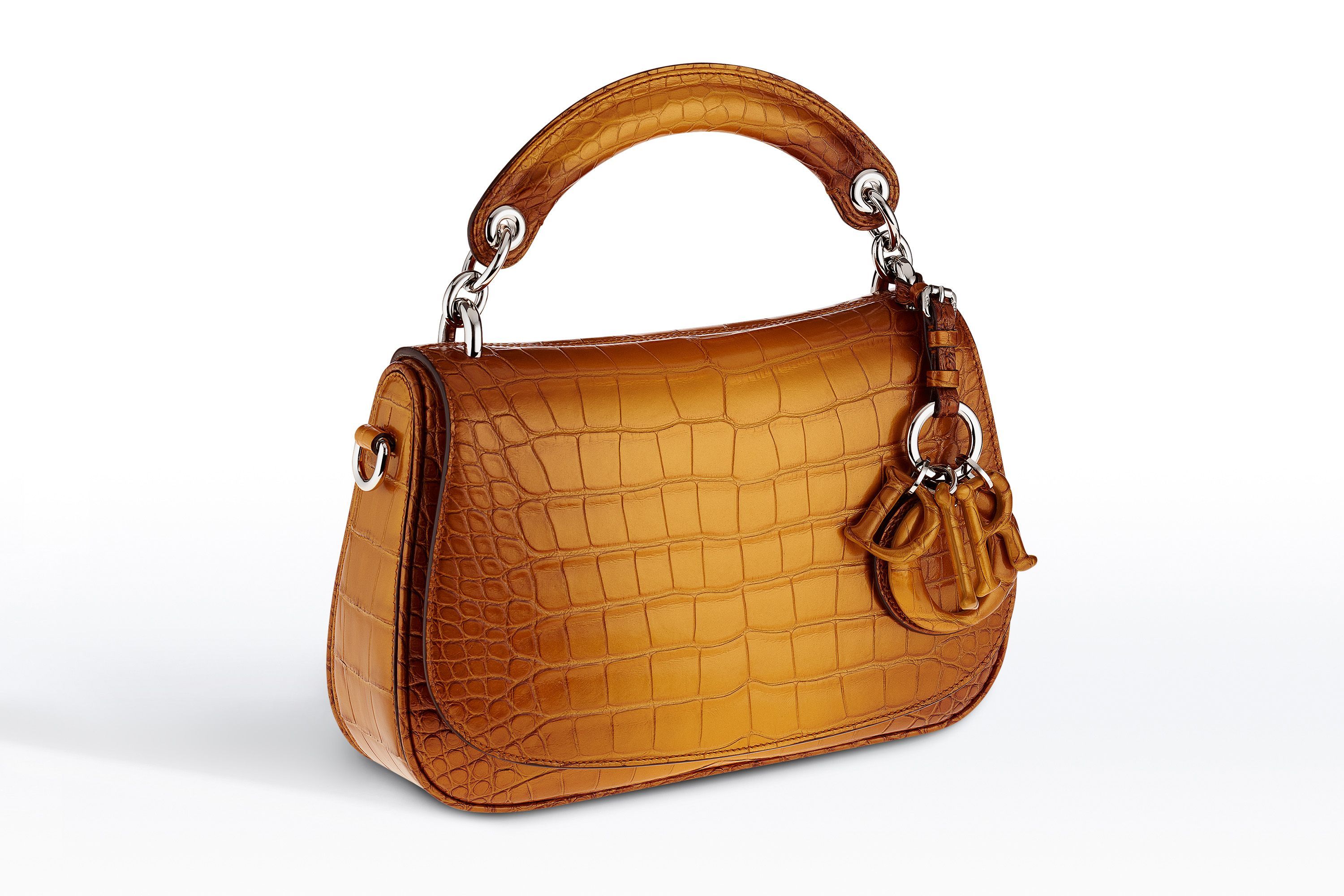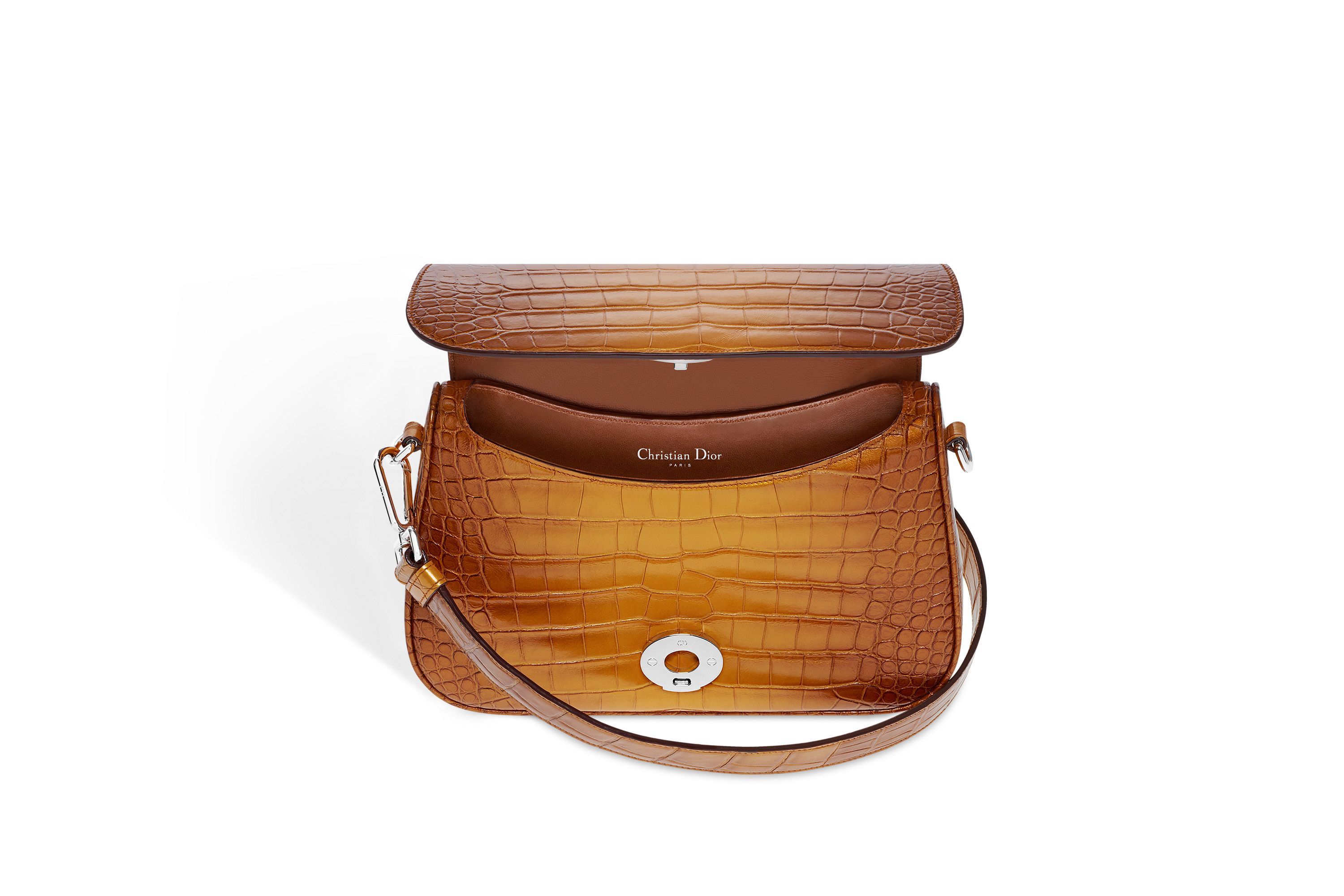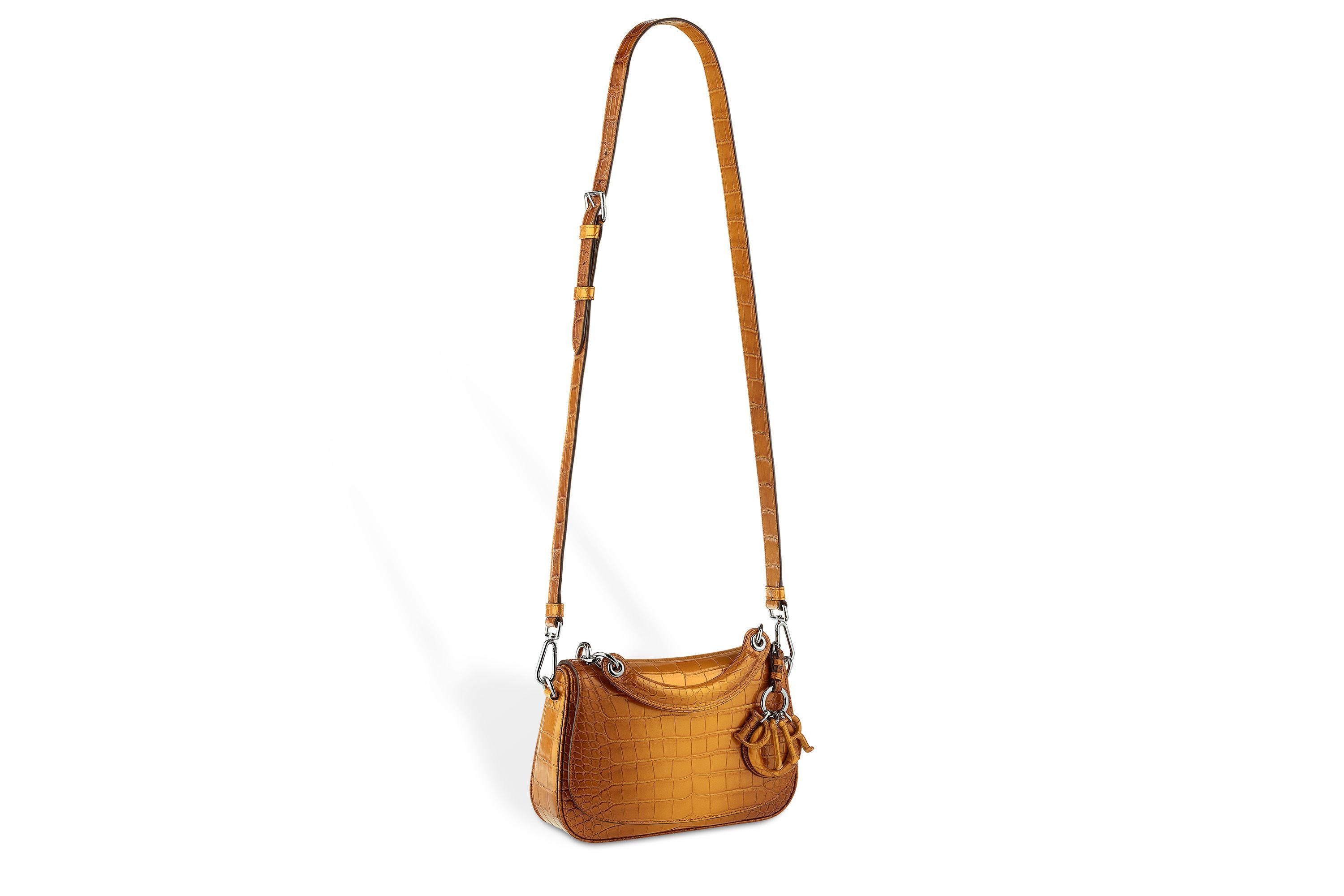 So, what are your initials thoughts? YAY OR NAY for the Dior Dune Bag this fall?
Love PurseBop
XO