Dior fever has been running rampant on the PurseBop IG community as of late! In the past few seasons, Dior has given us many innovative styles and even adopted new, fresh faces for their brand like Rihanna. With this widespread Dior pandemic, PurseBop has decided to investigate once again. A few weeks ago we covered everything Dior Couture, and now PurseBop is back a  with a full rundown of the Lady Dior bag. Follow the guide below and decide if you need a #DiorFix soon…
The Lady Dior bag, also known as the "Princess Bag" is undoubtedly Dior's most iconic bag. The bag is named after Princess Diana who skyrocketed its popularity. In September 1995, the First Lady of France, Bernadette Chirac gifted this bag to Lady Diana. Princess Di was photographed at countless events with the bag including volunteer work and official visits. Naturally, the world became enamored with the bag's timeless and feminine charm endorsed by Lady Diana.
The signature stitched leather and cannage pattern on the bag was inspired by the Napoleon III chairs that appeared in the first Dior fashion show in 1947. The crafting of the bag is impeccable and reflects Dior's true mission for luxury. A single Lady Dior bag can take a minimum of 8 hours to make and includes seven craftsmen in the process. 130 pieces of leather are needed to craft the bag and several steps are required to get the iconic Dior hardware just right.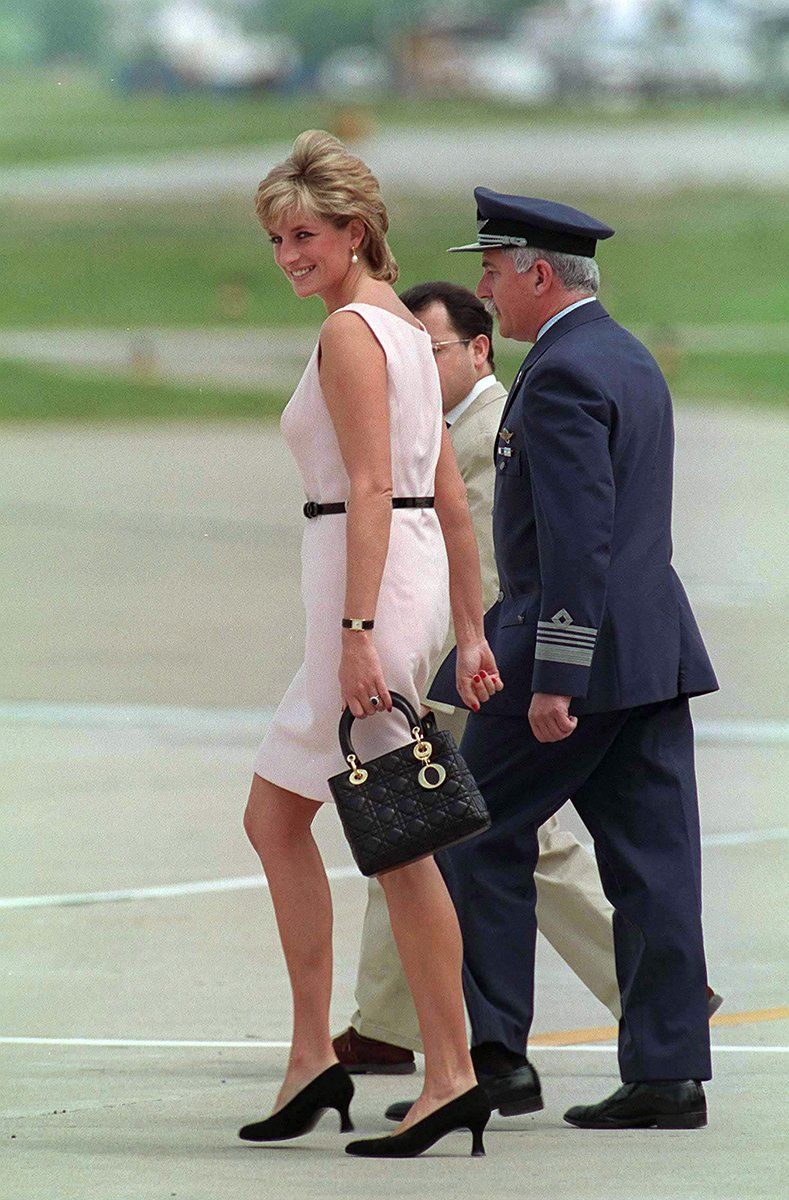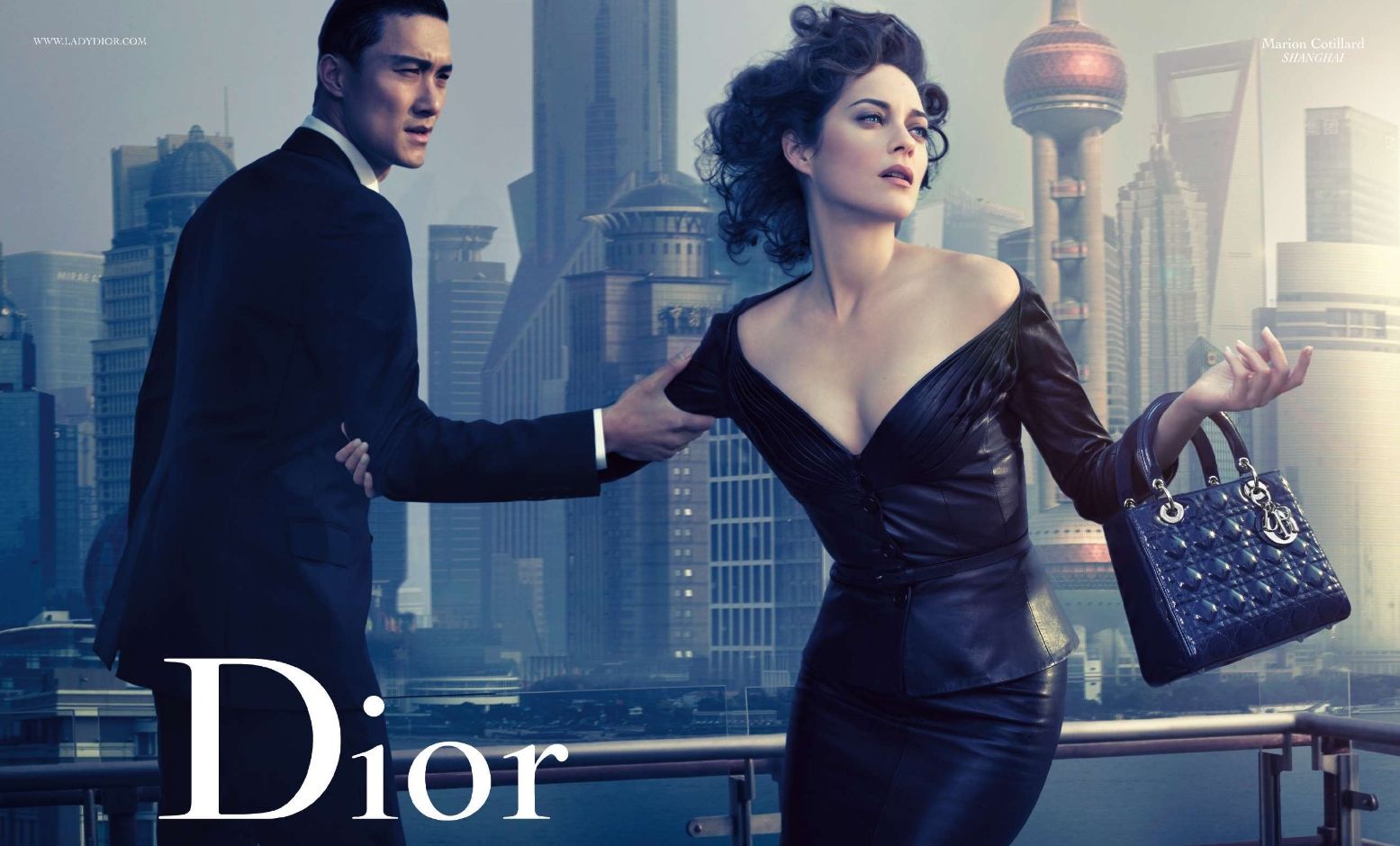 The Lady Dior is a tote bag in the most traditional sense. The bag has a highly structured square shape with a zippered opening on the top. While the frame of the bag may be simplistic, the Lady Dior can be adorned with many options to give the bag flair. Smaller versions come with chains or straps for ease of use. Some versions even come with outside pockets for decoration and added function. One of the most prominent features of the bag is the charm D.I.O.R letters that dangle off the side. The jewelry-like charms add an air of elegance to the bag.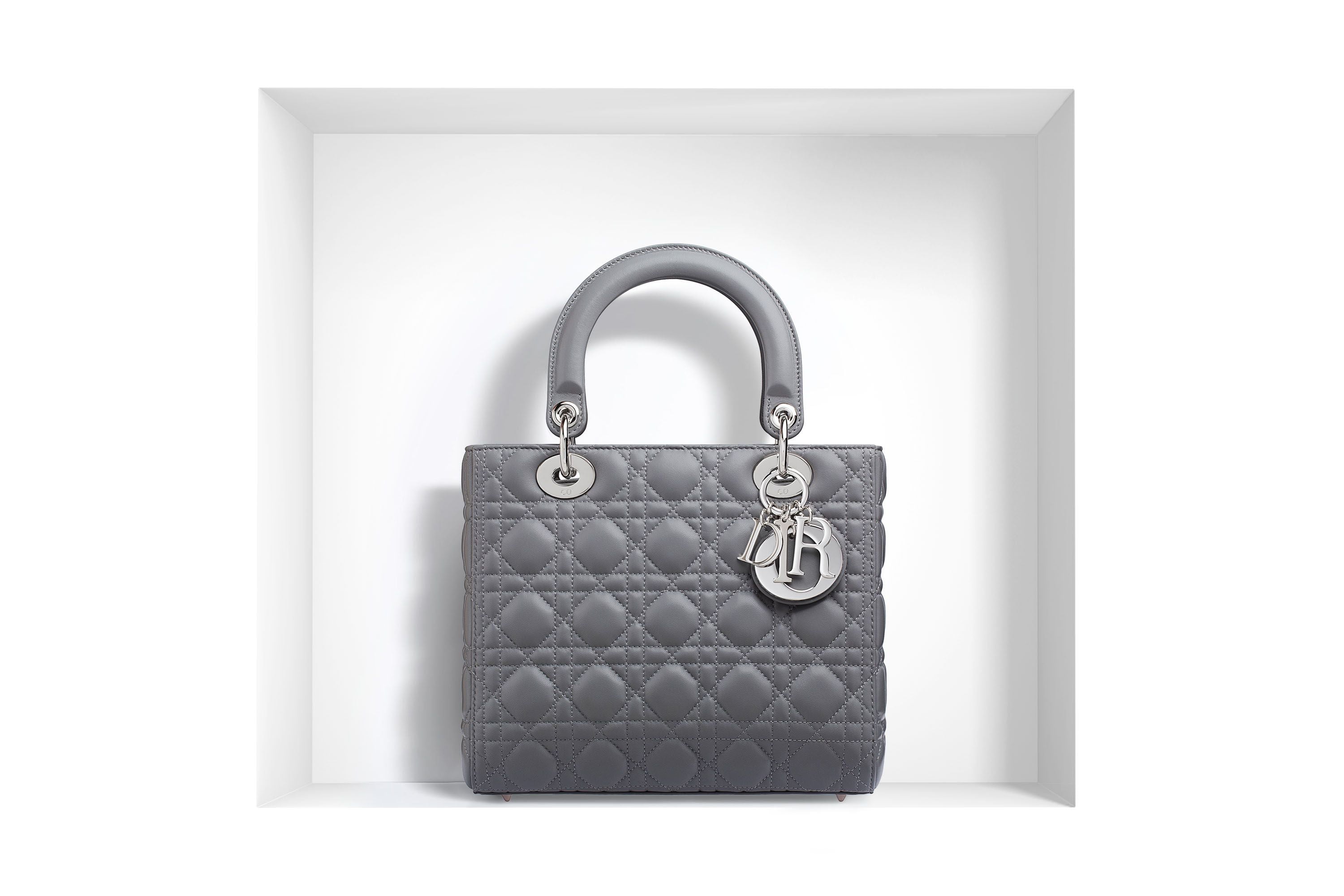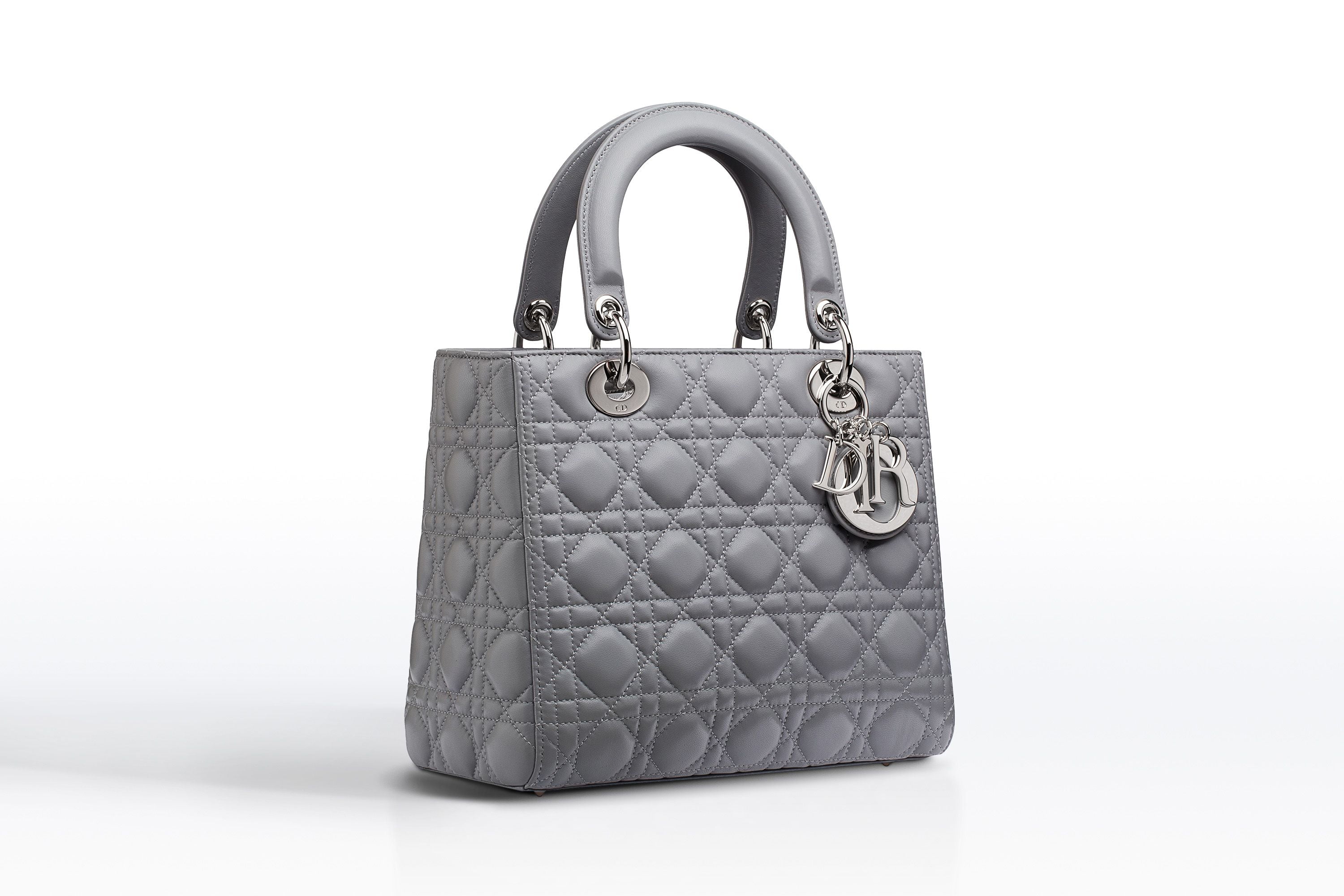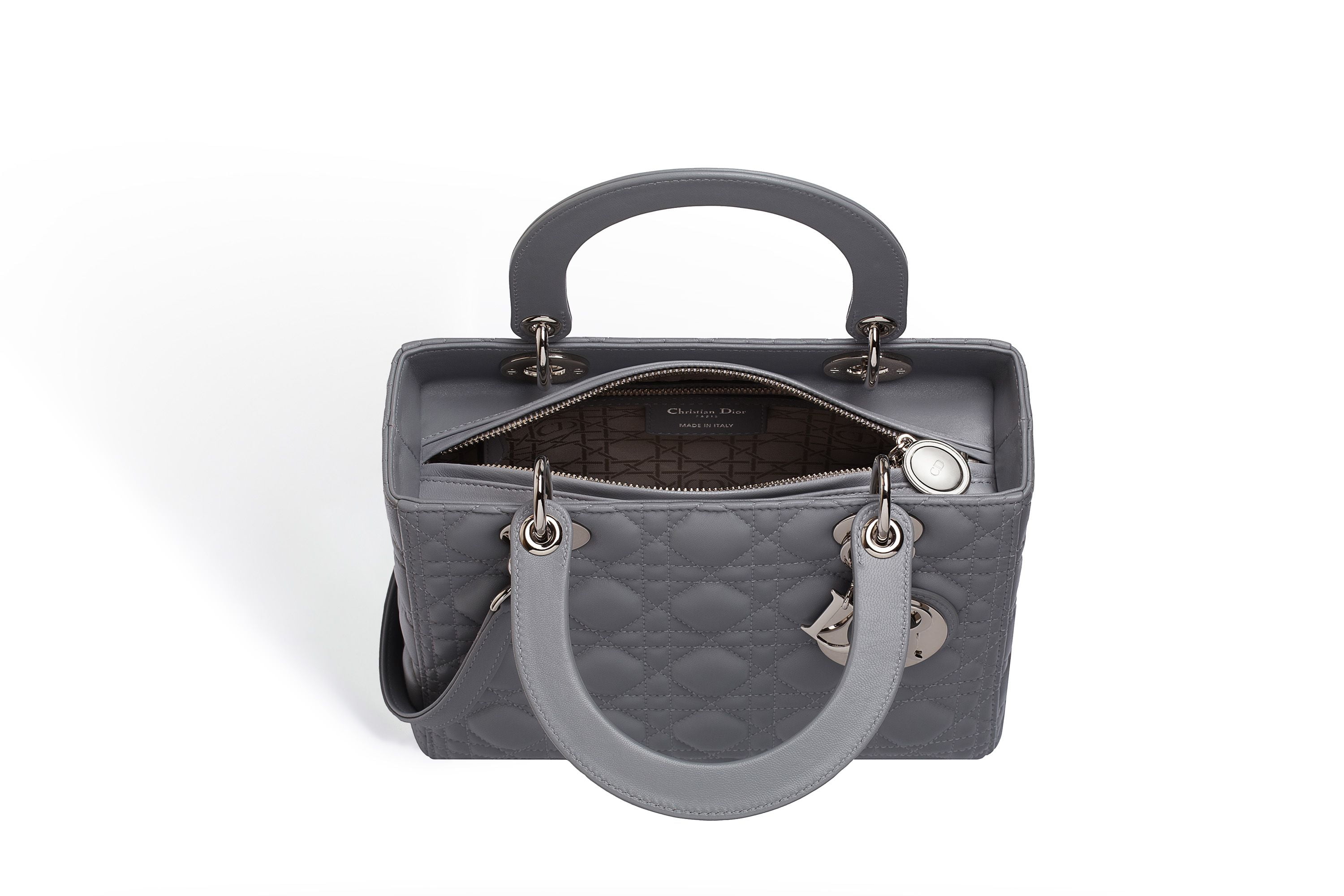 The Lady Dior family is truly diverse. The line comes in a variety of sizes from micro to XL. Each size up offers substantially more room. Below are comparison pictures and dimensions for better visualization:
Micro Lady Dior – 6 in x 5 in x 3 in
Small/Mini Lady Dior – 6.7 in x 5.9 in x 3 in
Medium Lady Dior – 9 in x 8 in x 4 in
Large Lady Dior –12.5 in x 10 in x 4 in
Large Shopping Tote Lady Dior –16.5 in x 12 in x 5 in
The color, design, and fabric possibilities for the Lady Dior are almost limitless. Each season, Dior realizes new textures from tweeds, florals to exotics to make unique Lady Dior bags. Neutral and tricolor options remain available consistently. The Lady Dior comes in many leathers and materials including:
Cannage Quilted Grained Calfskin
Cannage Quilted Lambskin
Cannage Quilted Patent
Cannage Quilted Nubuck
Perforated Calfskin
Taurillon
Sequined
Beaded
Tweed
Embroidered Leather
Crocodile
Ostrich
Lizard
Python
| | |
| --- | --- |
| Lady Dior Bag Size | Price in USD |
| Micro Lady Dior | $2,950 |
| Small/Mini Lady Dior | $3,100 |
| Medium Lady Dior | $4,100 |
| Large Lady Dior | $4,600 |
| *in basic materials | |
| | |
| --- | --- |
| Lady Dior Bag Size | Price in USD |
| Micro Lady Dior | $2,950 |
| Small/Mini Lady Dior | $3,100 |
| Medium Lady Dior | $4,100 |
| Large Lady Dior | $4,600 |
| *in basic materials | |
We all seem to be in consensus that the Lady Dior is a really pretty bag. Even though the bag is luxurious and fashionably beautiful, above all, it perfectly complements any woman's style without overwhelming her look. More importantly, the bag is both aesthetic and functional. The Lady Dior can easily serve as the perfect classic tote!
After all this Lady Dior business, have you caught the Dior fever yet?! Join us HERE on BopTalk for more Lady Dior conversation.
Love PurseBop
XO