Just in time for the Spring 2022 fashion shows, color expert Pantone released its Spring/Summer 2022 palette. Talking about the seasonal hues, Pantone claims the choices:
"reflect our aspiration for balance as we move through a changing landscape. Colors that evince our need for comfort, clarity, and security satisfy our urge to stay with the familiar."
It also speaks of: 
"competing desires for comforting familiarity and joyful adventure through a range of soothing and timeless colors, along with joyous hues that celebrate playfulness."
Well, the colors certainly looked familiar to us. In fact, we couldn't help but compare Pantone's chart to colors available from Hermès. Some are true Hermès classics and others are newer favorites. In Pantone's words, familiar and joyful, soothing and timeless. 
Out of the box (or should we say color chart) we were immediately struck by some bright and bold Hermès' colors on the Pantone chart. Red, yellow, blue, green, purple, and pink, it was practically the ROYGBIV rainbow.
Except, Ironically, orange is missing LOL.  Because not only was the Pantone chart a cornucopia of Hermès options, for a moment, we actually thought it was the famous Hermès leather color options sheet!
Easily identifiable were Rouge de Coeur, Jaune Ambre, Vert Criquet, Malachite, Bleu Electrique, Anemone, Rose Mexico, Don't you see it too?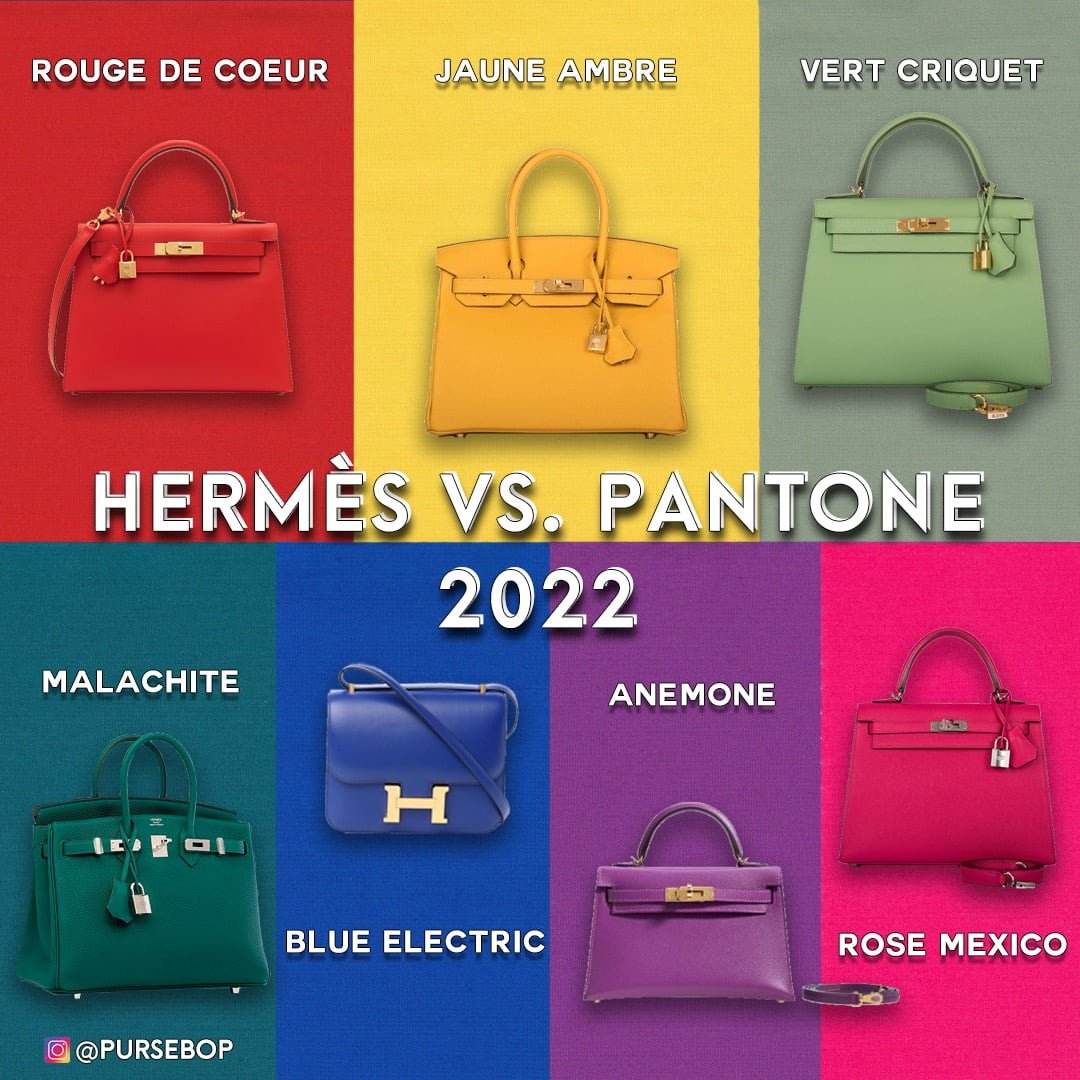 But it doesn't stop with the proverbial Crayola crayon box. Many of Pantone's 2022 hues also match up with Hermès neutrals, pastels, and just plain softer colors.
Can you just imagine painting your walls in the equivalent of Rose Sakura, the hands-down most popular color for Hermès Special Orders this season? So in demand, we are told Hermès won't accept any more requests for this one.
Don't be (soft) blue, there's essentially blue Brume and Celeste. White, Craie, and Gris Perle provide whites.
And for the neutrals, we see Gold and Etain. Rumor has it that Hermès has a new neutral called Chai on tap. Can't wait to match that with a Pantone shade.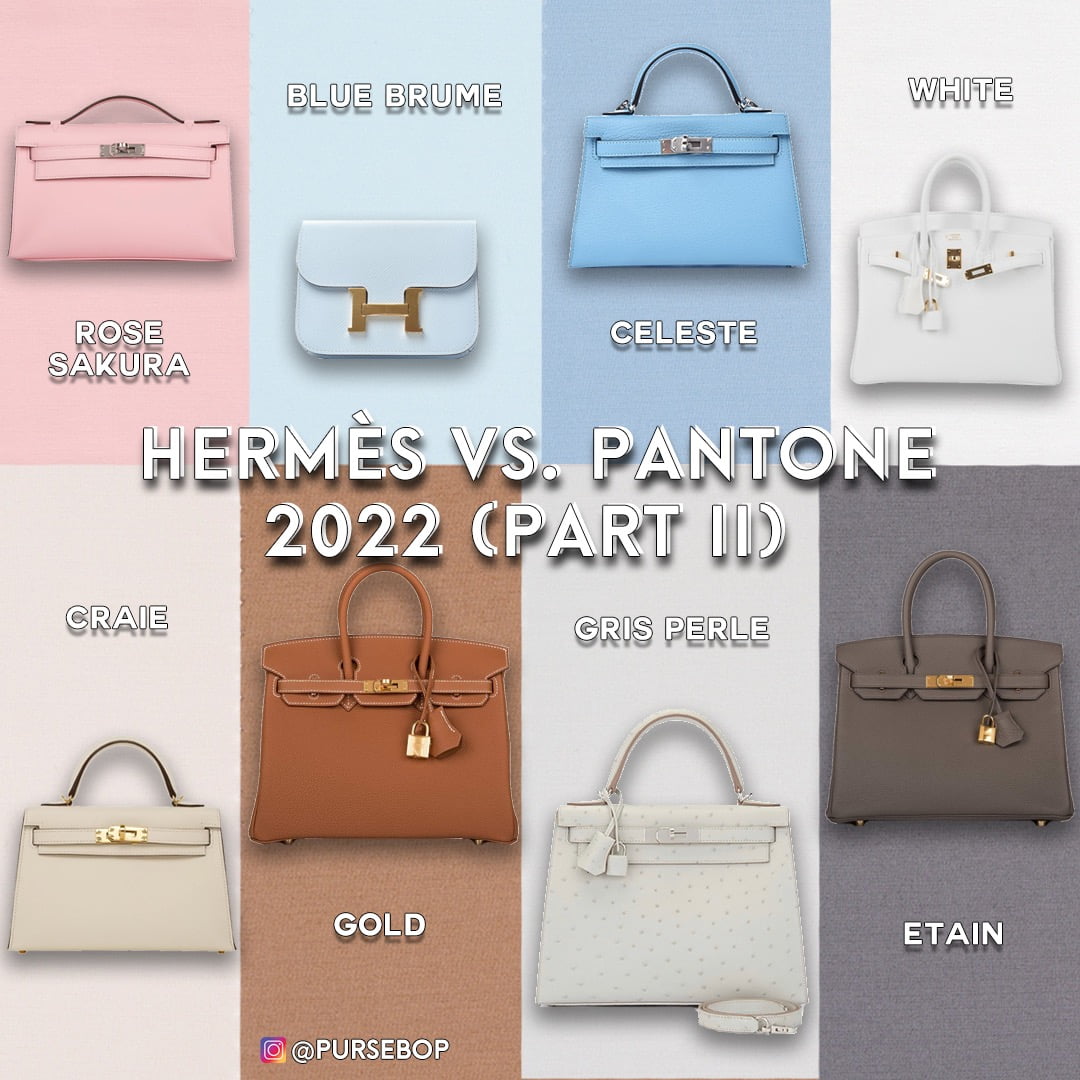 Now that you've seen the comparison, we bet you cannot unsee it. So that question is, will you be painting or dressing in all the flavors of Hermès?
Let us know.