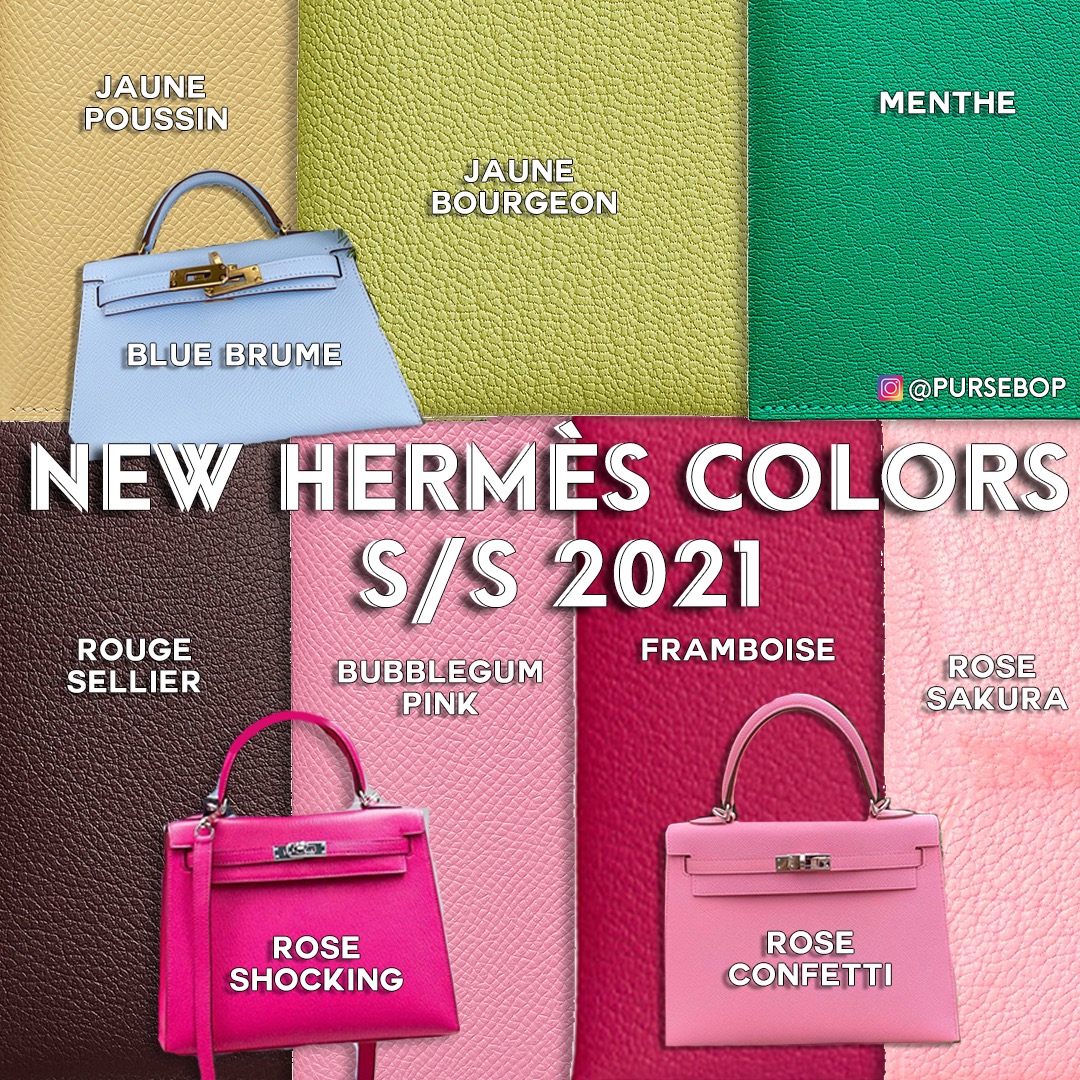 Looking forward to spring? Yup, so are we… and Hermès. Word is trickling in about the latest colors to expect. A lot of what's new is really old. In other words, some classic and special favorite hues are returning. Here's what we know so far. 
If three is a crowd, what is four? For Hermès spring 2021 colors, let's call it a Pink-a-Palooza. No doubt delighting pink lovers everywhere, there are four different rosey hues. Start swooning now. Three are beloved classics that many have been wishing to be reissued: Rose Shocking, Rose Sakura and Bubblegum Pink (sorry folks, Epsom only). The fourth is Framboise, a new raspberry-like tint, bright and darker than Rose Shocking (and likely only for SLG's).  Oh, and Rose Confetti is still a part of the pink gang but in Epsom only. 
Rose Sakura to be offered in Swift, Chèvre and Clémence this time around, yay!
Expect to see Rose Shocking in almost all leathers including Maurice, Clémence, Jonathon, Chèvre and even matte crocodile (gosh, can you imagine that!)
Truth is there are way more than four pinks on the horizon. In fact, folks are still awaiting the drop of Rose Mexico and Rose Texas from the 2020/21 Fall-Winter collection.You may want to read: Hermès Goes Tex Mex  to refresh your memory.  Moreover, the current options still include Rose Pourpre and Rose Extreme. Plus, Rose d'Ete continually surprises, even on the inside.  Things are pretty pink at Hermès right now. 
Mellow Yellows
If you're not into pink, how about yellow? There are a number of lemony shades, even if not really lemon yellow. The newest for Spring is Jaune Bourgeon, which appears to be a lighter and more muted lime shade than last season's actual Lime. Indeed, there was plenty of Lime, including inside PurseBop's special order.
Jaune Bourgeon will be available in Chèvre, Ostrich and matte crocodile.
Additionally, Jaune Poisson is returning in a full array of leathers including Epsom, Swift, Togo and Clémence.  
As for green, there's a new one, or really an old one returning. Vert Menthe. Hugely popular in the past, we're pretty sure many collectors will jump on this one. Feast your eyes with this list of leathers: both the Chamkila and Mysore goatskins (chèvre), Swift, Togo, Clémence and lizard (wow)!  And there are still other options on the proverbial shelf: Bamboo – a bright green with yellow undertone – reappeared last year. Vert Cactus is coming in Dolbis (suede) only.
Gold, Etoupe and Etain are here to stay in all the classic leathers.
Sesame, Bronze Doré, and Caramel seem to be hanging around another season too…  as is Craie in Epsom and Togo. And then there's Nata in Swift, Clémence, Epsom and even ostrich. Gris Pearle makes a comeback but in ostrich only! Blanc is available in Evercolor, while Beton goes special, only in Ostrich, Matt Crocodile and Canvas.
The new brown is called Rouge Sellier  – but, at least from photos, it appears more as a dark brick brown, rather than a rouge red, oh Hermès! Conjures up vibes of deep walnut cigar rooms and speakeasy bars. Would be a knockout with any hardware but imagine it with gleaming gold? We may be letting our imagination run away here… because truthfully we're not sure bags are coming in this one.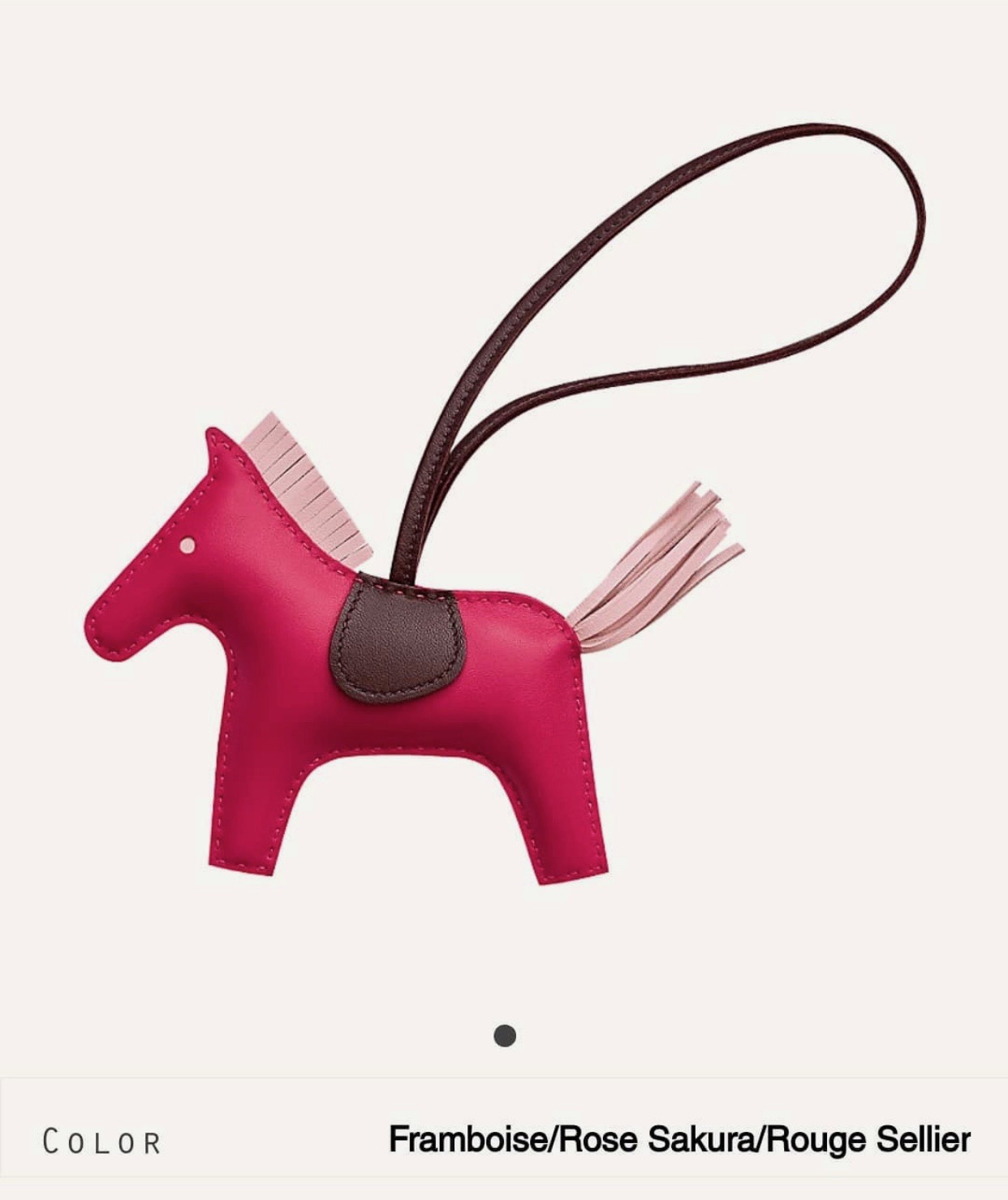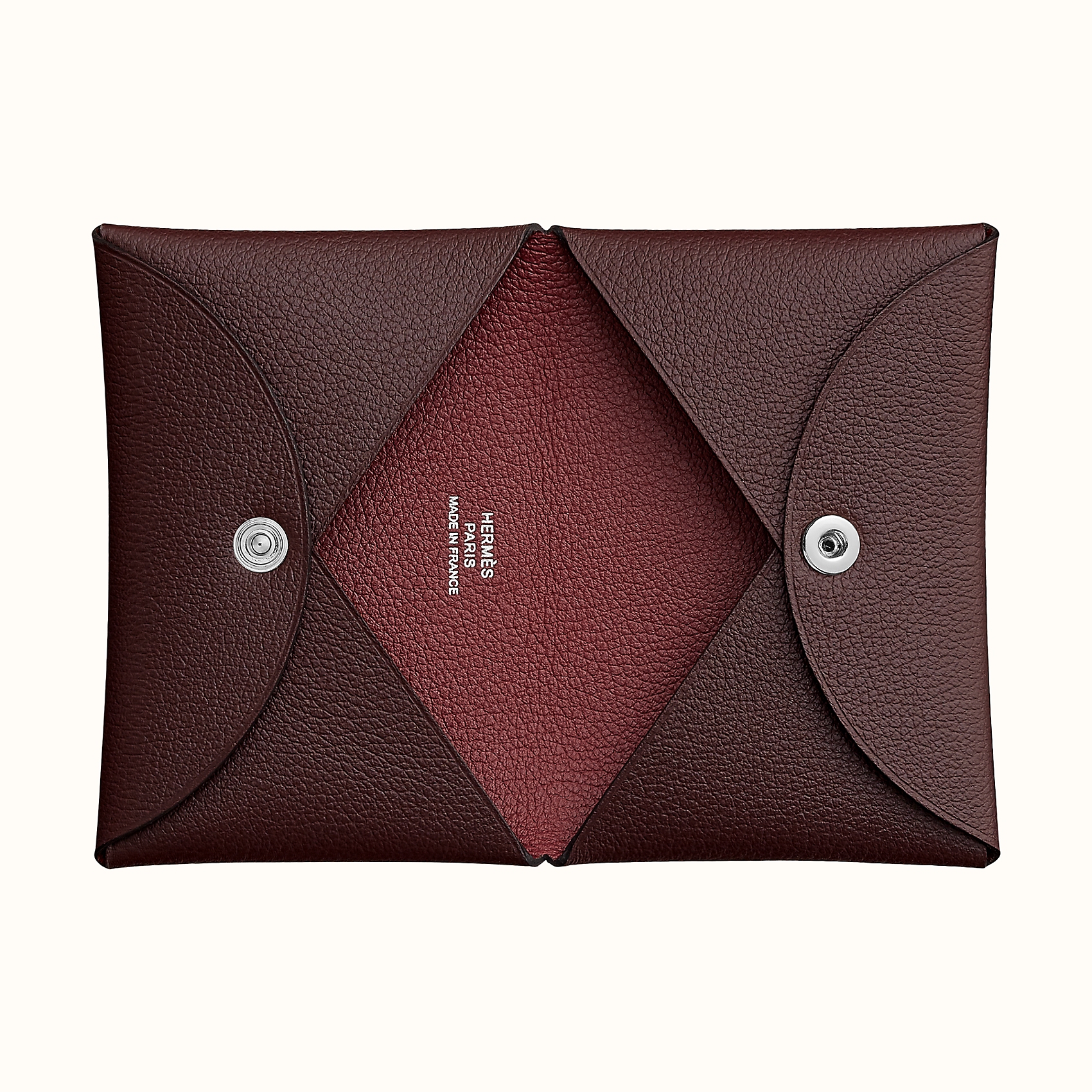 We're also told to expect more of Bleu Brume, an icy white blue. We did an extensive study of this one here: Meet My New Hermès Mini Kelly in the Prettiest Shade of Blue. 
Blue Brume will reappear in Chèvre, Epsom and Swift. It's oh so pretty! And for those of you looking for something bolder, consider Bleu Frida just trickling into stores now. See photos here.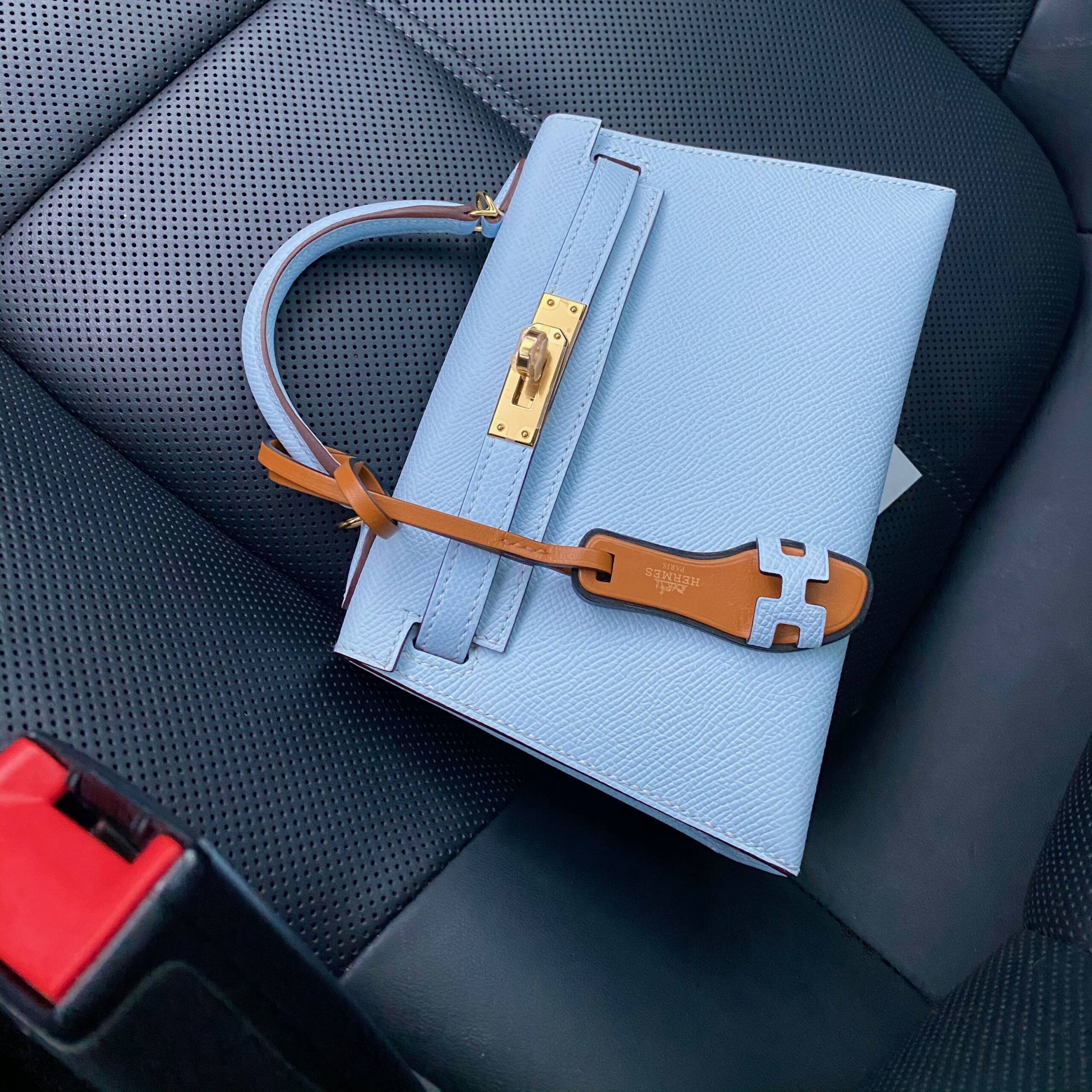 Of course, these are only the preliminary tidbits… but we had to share them asap because we know how anxious and excited our Hermes aficionados are for color news. We will keep you posted as more details come out. And in case you hear something before we do, tell us! In the meantime, did any of these get your attention? We know some of you will be heading for the Rose Shocking and the Menthe.

Breaking Hermès News: Check this out!
UPDATE: Hermes Spring Summer 2021: Exciting Pieces We Can Expect Including a Birkin Harness!
Updated: January 26th, 2021