After eight wonderful days of shopping, eating, visiting fashion museums, and enjoying all that Paris has to offer, reality hit – how do we get all the purchases home, boxes and all?
The short answer is preparation. And that began even before leaving home!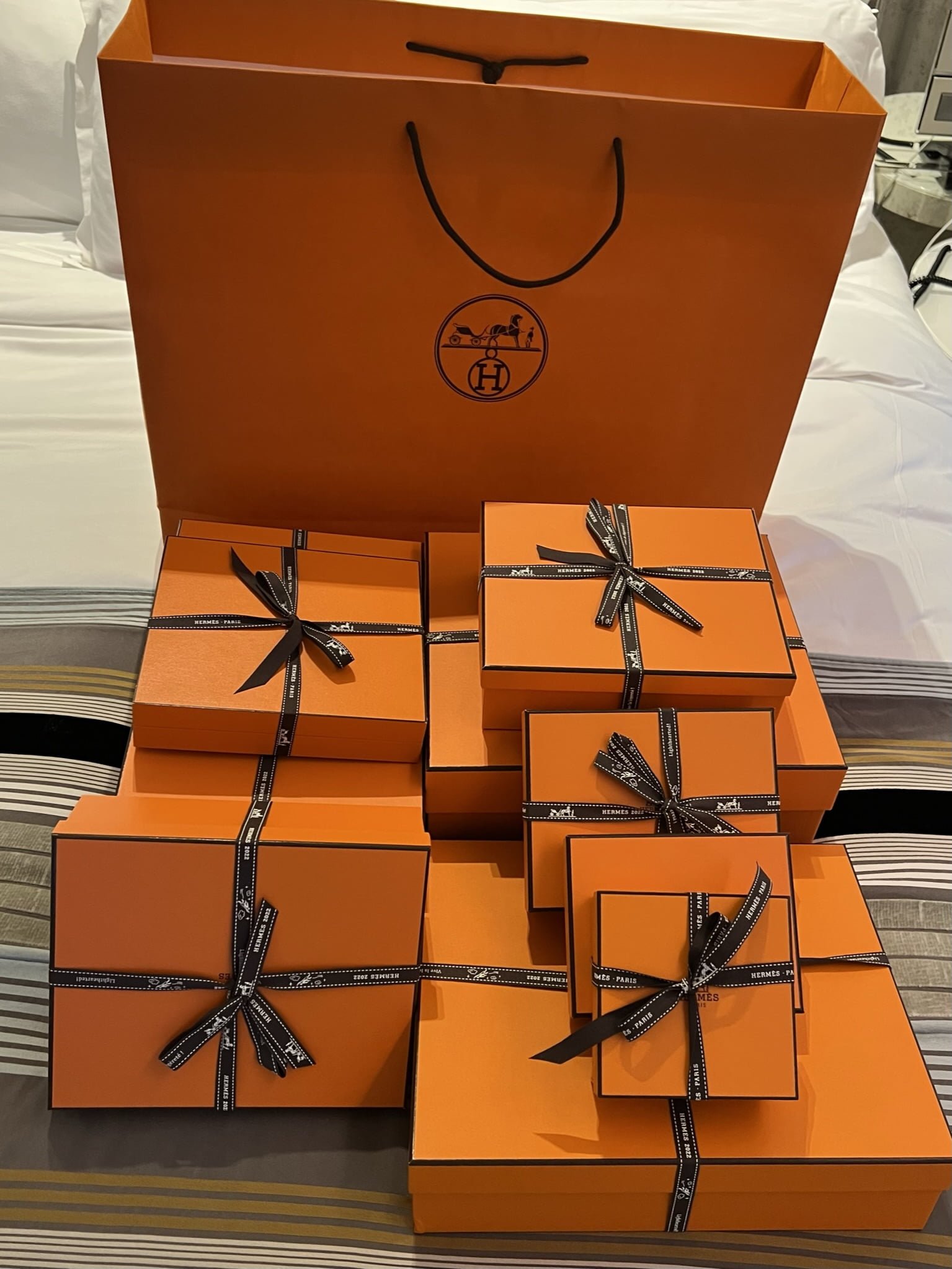 Packing Plan - the Process Starts Before You Leave Home
While planning our trip to Paris, I maintained an ongoing list of things to remember to pack, restaurants to visit, tickets to purchase, sites to see, and places to take the best photos. 
My goal was to plan outfits in advance and avoid taking extra choices. This left room in my suitcase for purchases made in Paris.
However, my first challenge was to underpack. For me, that's generally an impossible task. When I travel I need choices, options, extra clothes, not less. How will I know what I want to wear on any given day? What if the weather changes? Or I change my mind?
The anticipation of shopping in Paris propelled me to bring much less than I typically would. I managed to leave open quite a bit of space in one half of my large pink suitcase.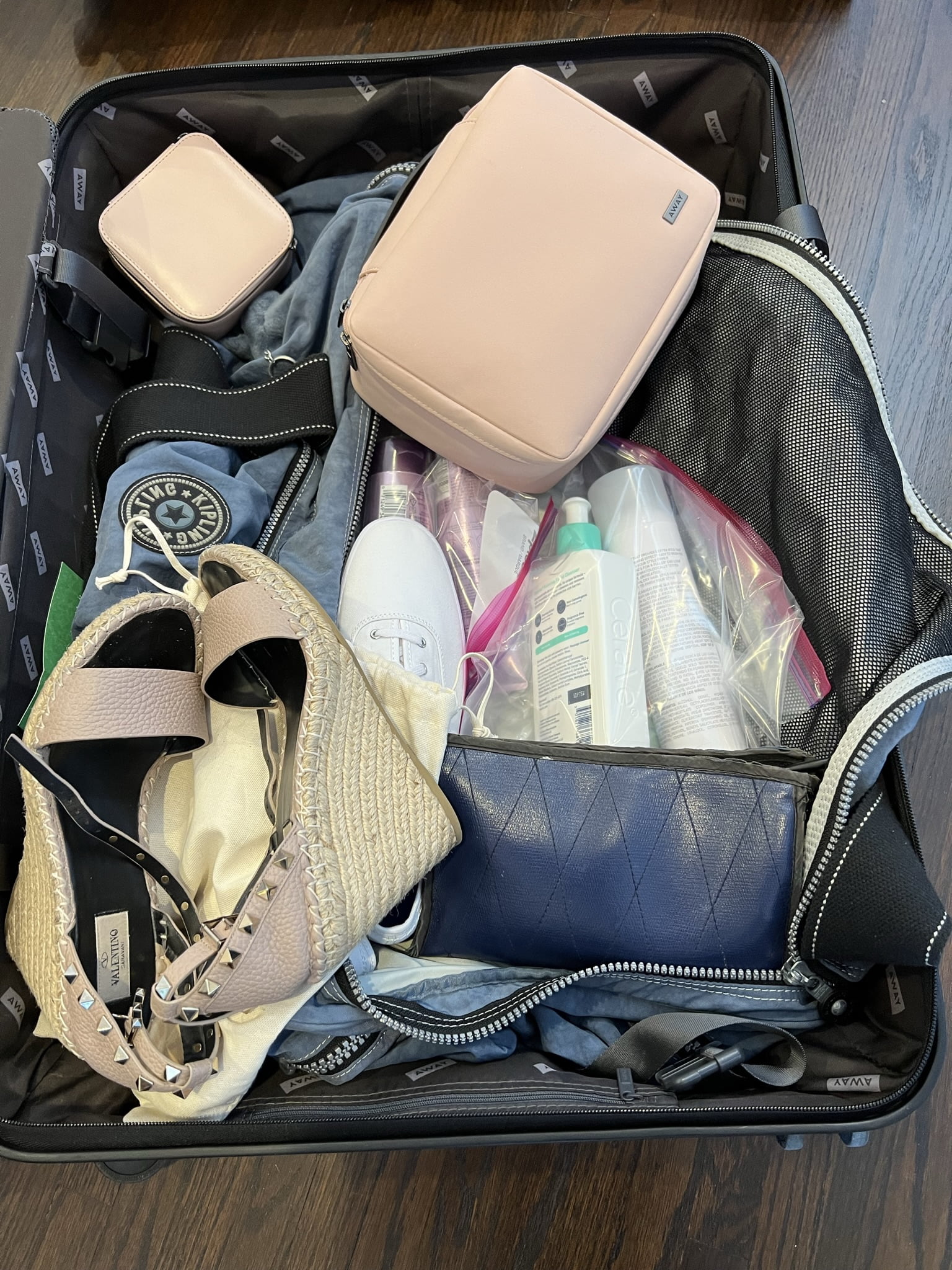 Tip #2 - Pack an empty duffle or other soft luggage that can be checked upon return
Big tip: bring an empty duffle bag from home. Of course, you can purchase one abroad, but why add to your list of items to declare (see discussion below). To me, this is one of the most important things to do when preparing for your trip if you intend to do some serious shopping.
I packed an empty large duffle and it was absolutely perfect. It has several outside pockets, was large and roomy inside, and sturdy enough to overstuff if necessary.
At the end of our trip, I used this duffle to bring home shoes, leftover toiletries, and clothes. Or, at least as much as I could fit inside. This allowed for much needed space in our primary luggage. The duffle then became an additional checked bag.
By packing heavy items such as shoes and clothes in the duffle hopefully prevents the other checked luggage from exceeding the weight limit. But, you may have to pay for an additional checked bag, depending on your airline.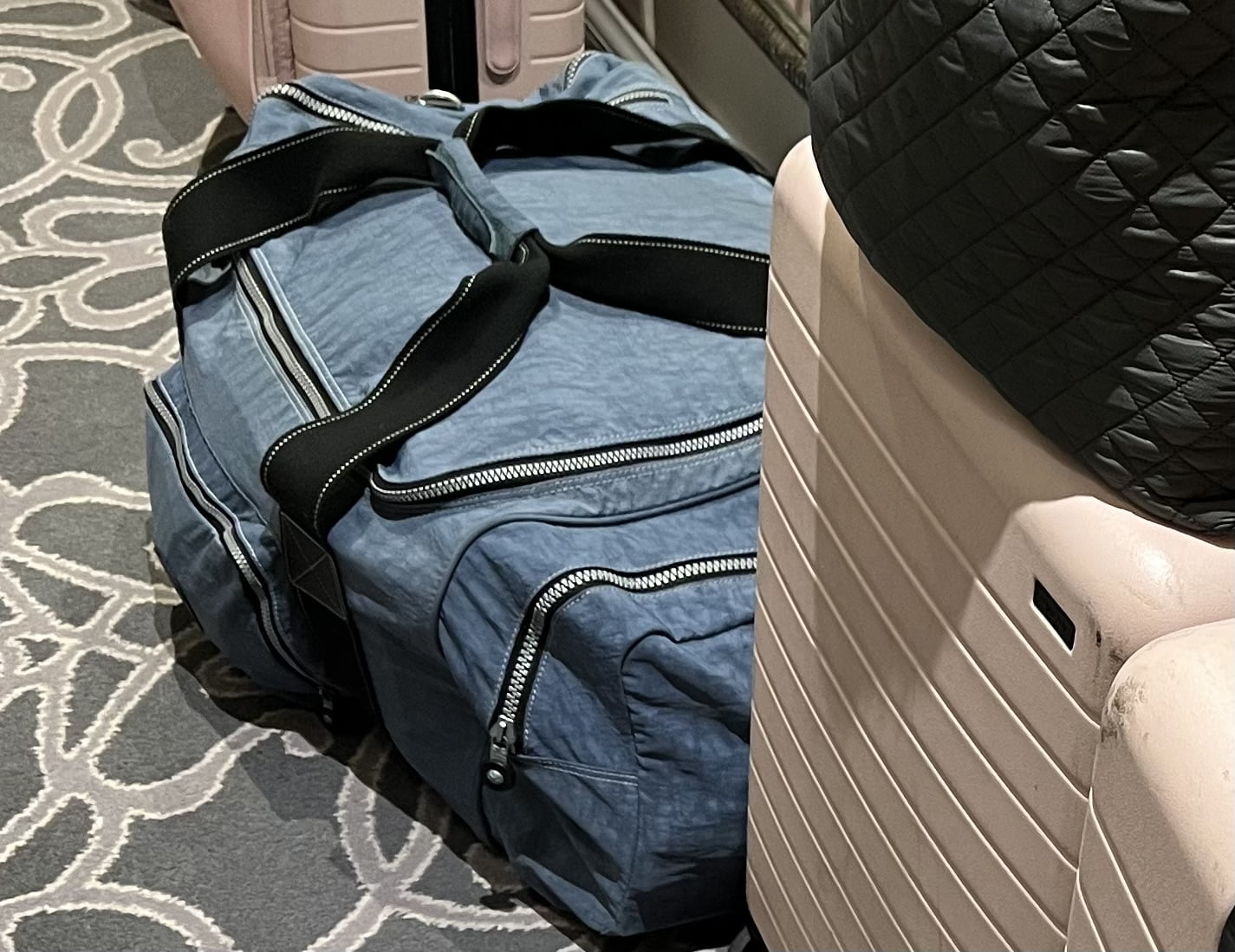 Tip #3 - Pack toiletries that can be disposed of at the end of the trip
Bring toiletries from home that have enough left to use during your trip, but can be disposed of before returning home. This saved space and every little bit helps. 
Tip #4 - Organize your packing so your newly purchased, and most valuable items, fit in your carry-on luggage and tote bag.
Between the two of us, we had 1 large and 1 medium sized hard luggage to fill, 1 soft duffle bag, two rolling carry-on pieces of luggage, and an oversized soft tote for each. For our trip home, after first filling the duffle, we proceeded to fill the the carry-ons.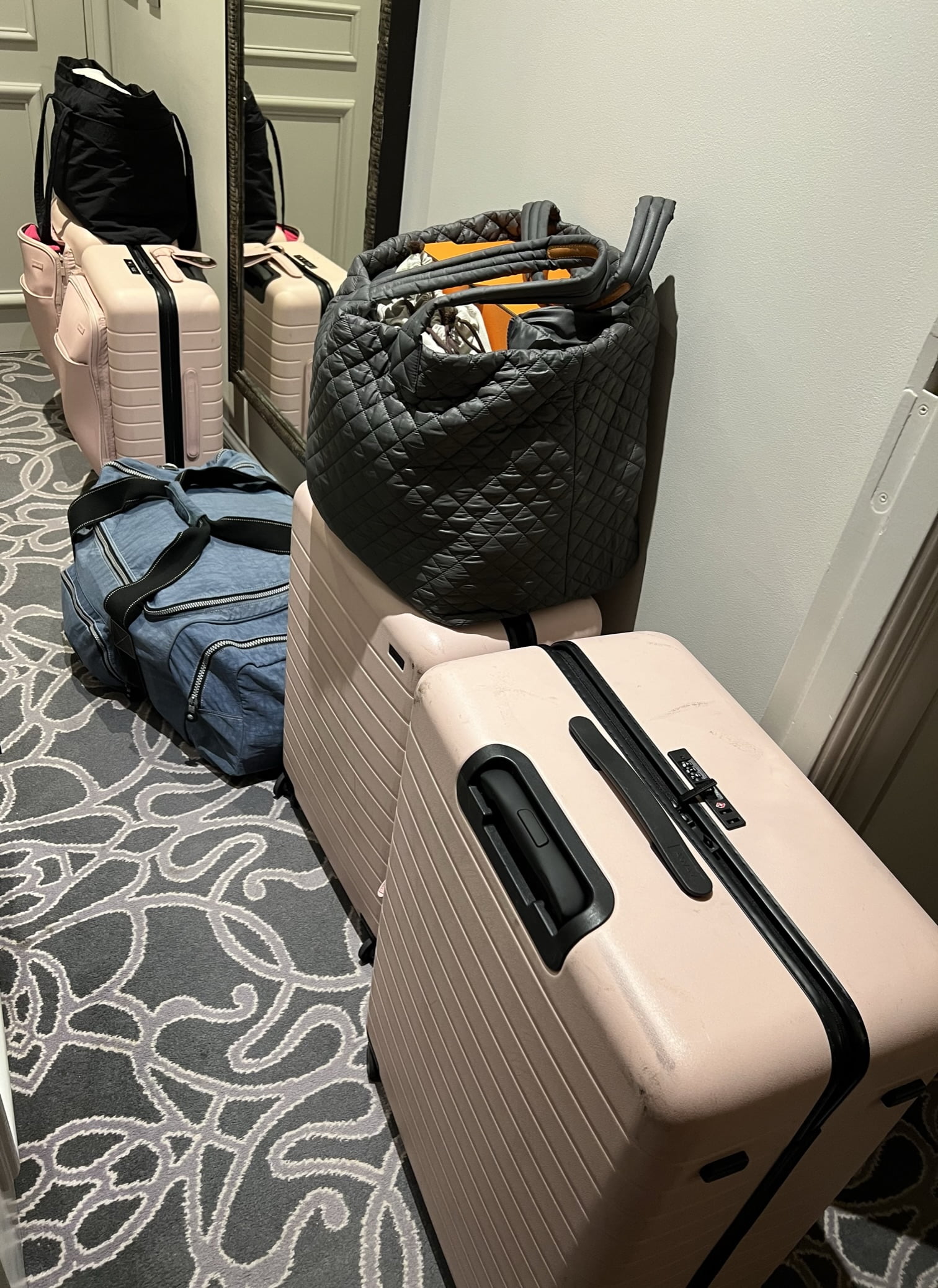 We managed to fit our newly purchased handbags in our tote. The handbags we brought from home, as well as almost all of our remaining purchases, including boxes, fit in our carry-on luggage. Regrettably, we had to leave 3 empty shoe boxes behind due to lack of space. Generally speaking, one should always avoid placing valuable and irreplaceable items in checked luggage, if possible.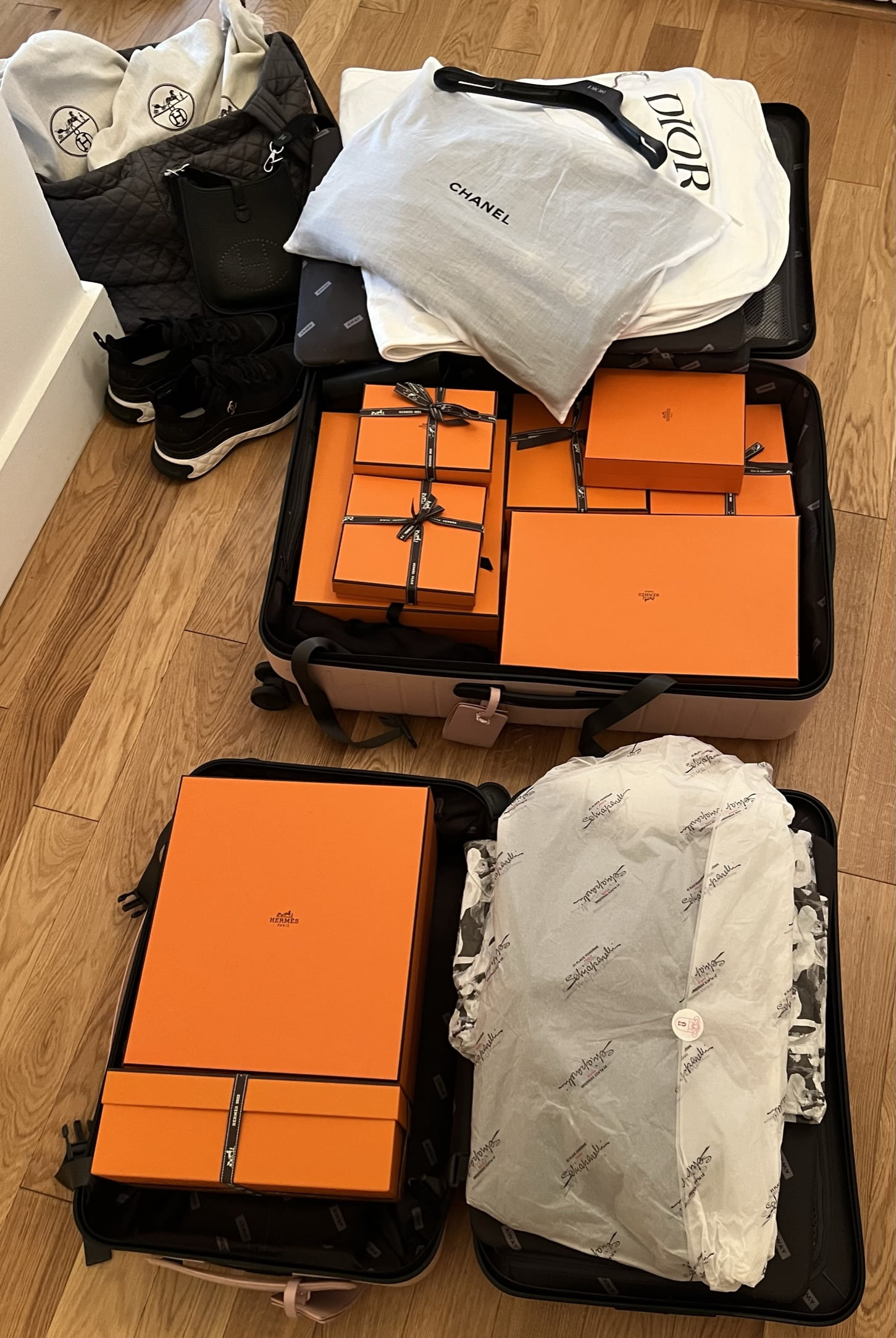 Tip #5 - Do Not Pack Anything in your checked luggage that cannot be replaced!
Be sure to pack valuable or irreplaceable handbags brought from home in carry-on bags, as well as, any purchased in Paris. Since everything from Hermès and Chanel is difficult to replace, avoid packing any of these items in your checked luggage, if possible. The boxes can be packed in your checked luggage but fill them with clothing to utilize the space.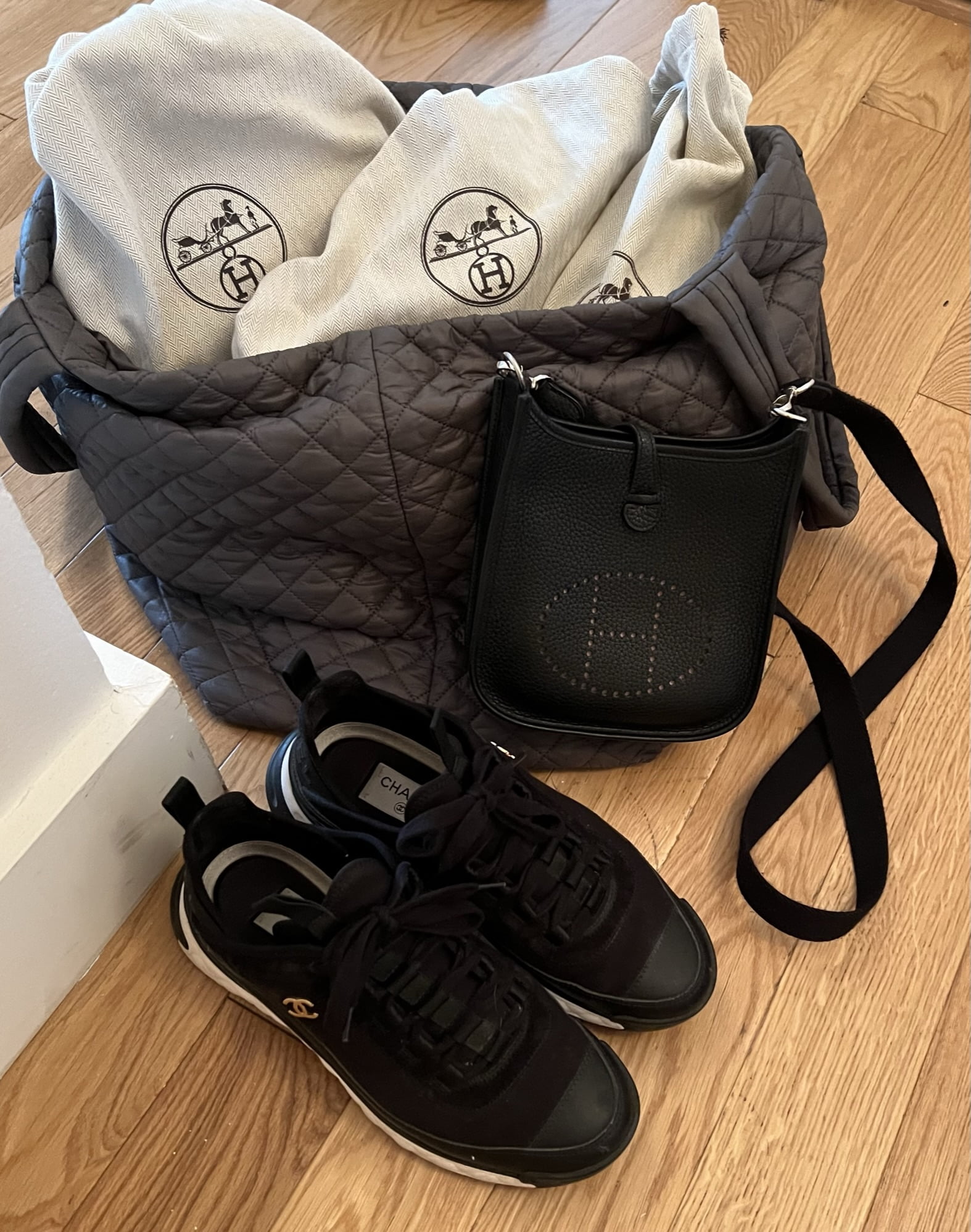 Overall, I was pleasantly surprised we were able to pack almost all of our newly purchased items in carry-on bags.
Before arriving at the Paris airport, do the following:
*If you are traveling with family or friends, organize the VAT envelopes by passport number;
*Take the actual store receipt out of each VAT envelope.
*Use the store receipts to create a list of each purchase connected to that passport number.
*Create a separate list for each person who made purchases under their passport. Keep the receipts with each list. This ensures you do not omit a purchase that must be declared.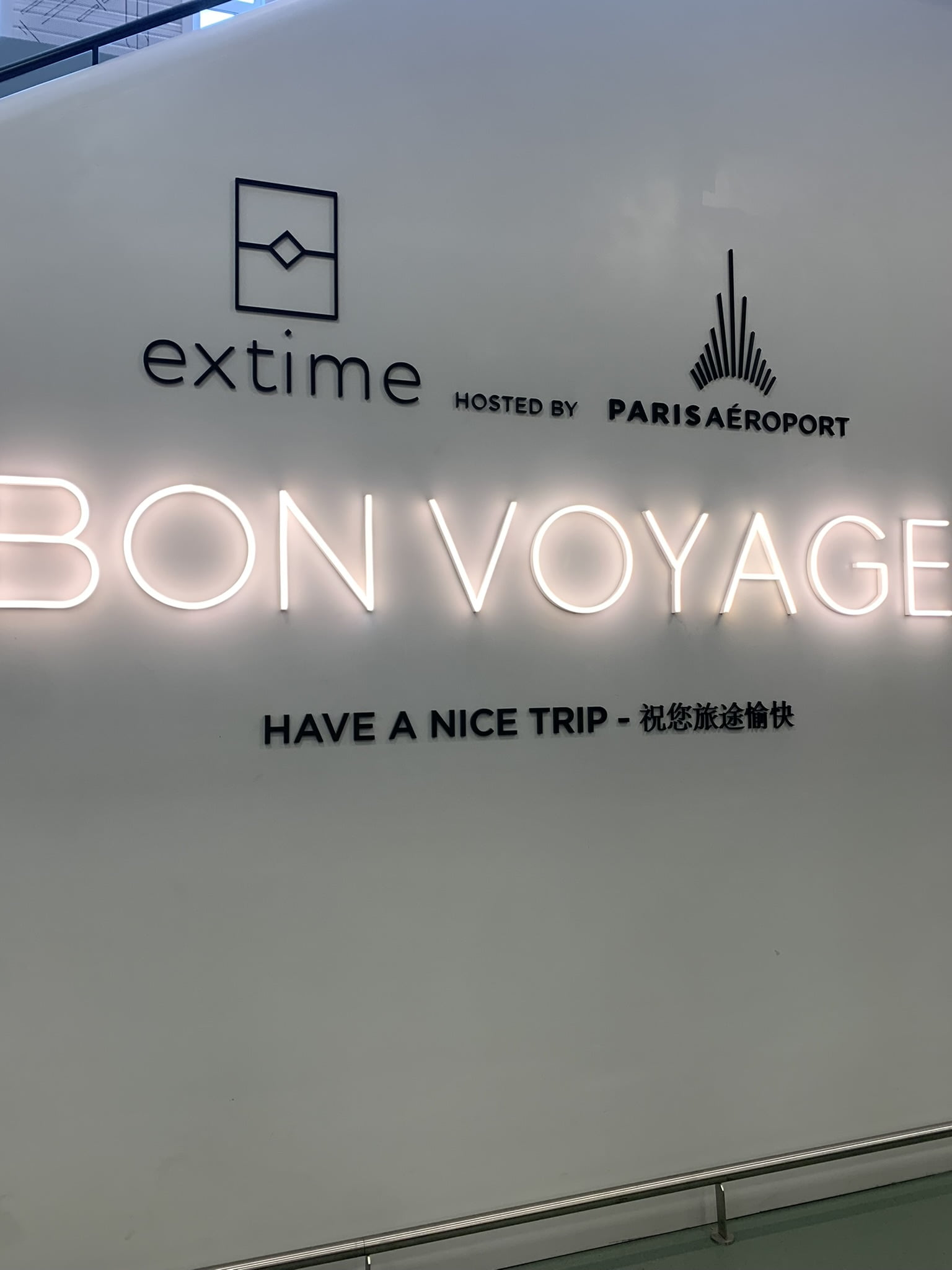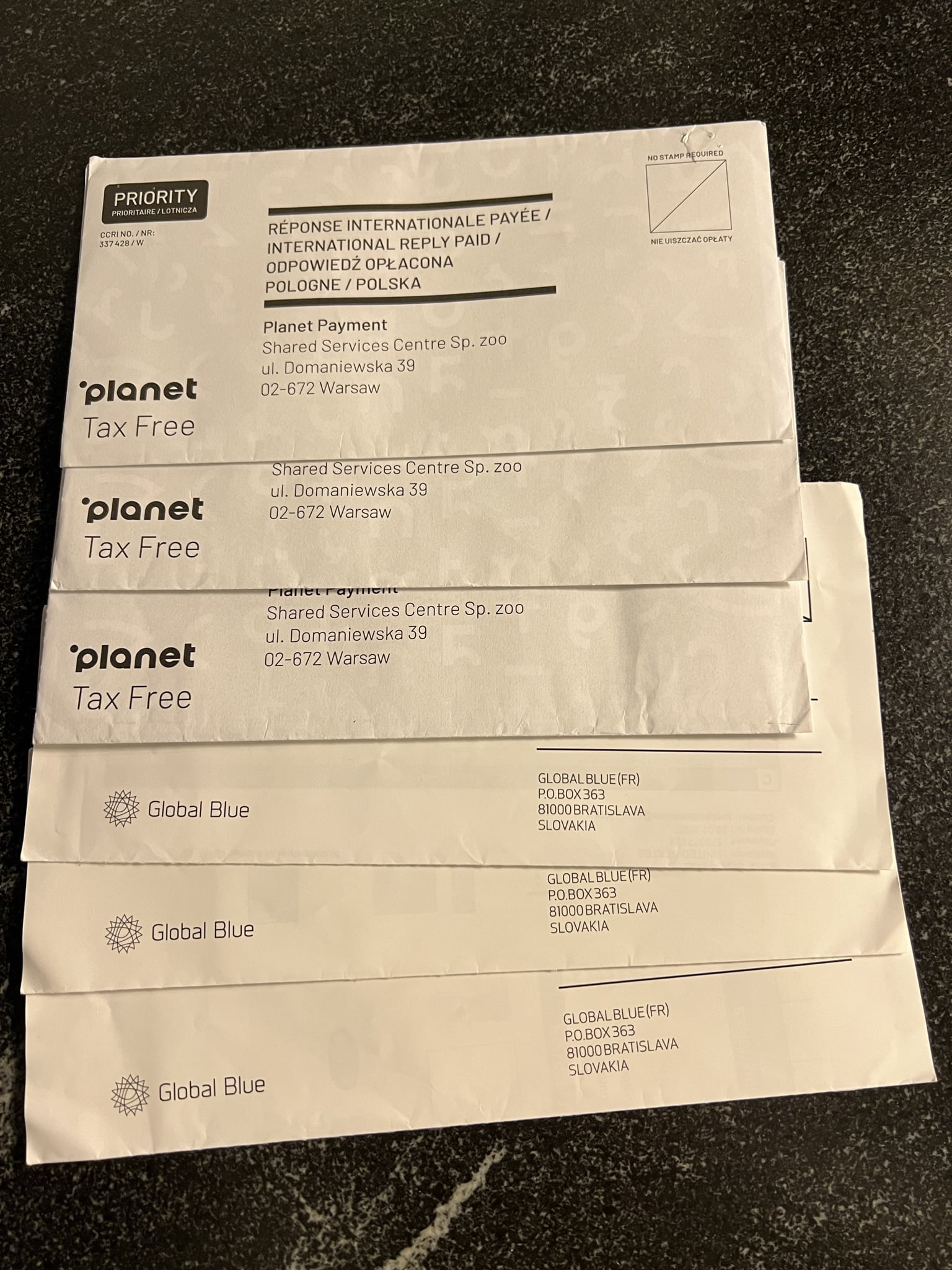 Upon arrival at the airport go to the Customs kiosk to process the VAT paperwork. For each VAT invoice that is successfully processed you will see a green light indicating it was accepted.
If an invoice gets a red light go to the Customs window and the officer will process it manually. You no longer need to drop the envelopes into the VAT mailbox. 
We also advise that you retain your VAT envelopes at least until you receive the refund. You certainly don't want to miss out on any savings you are entitled to receive.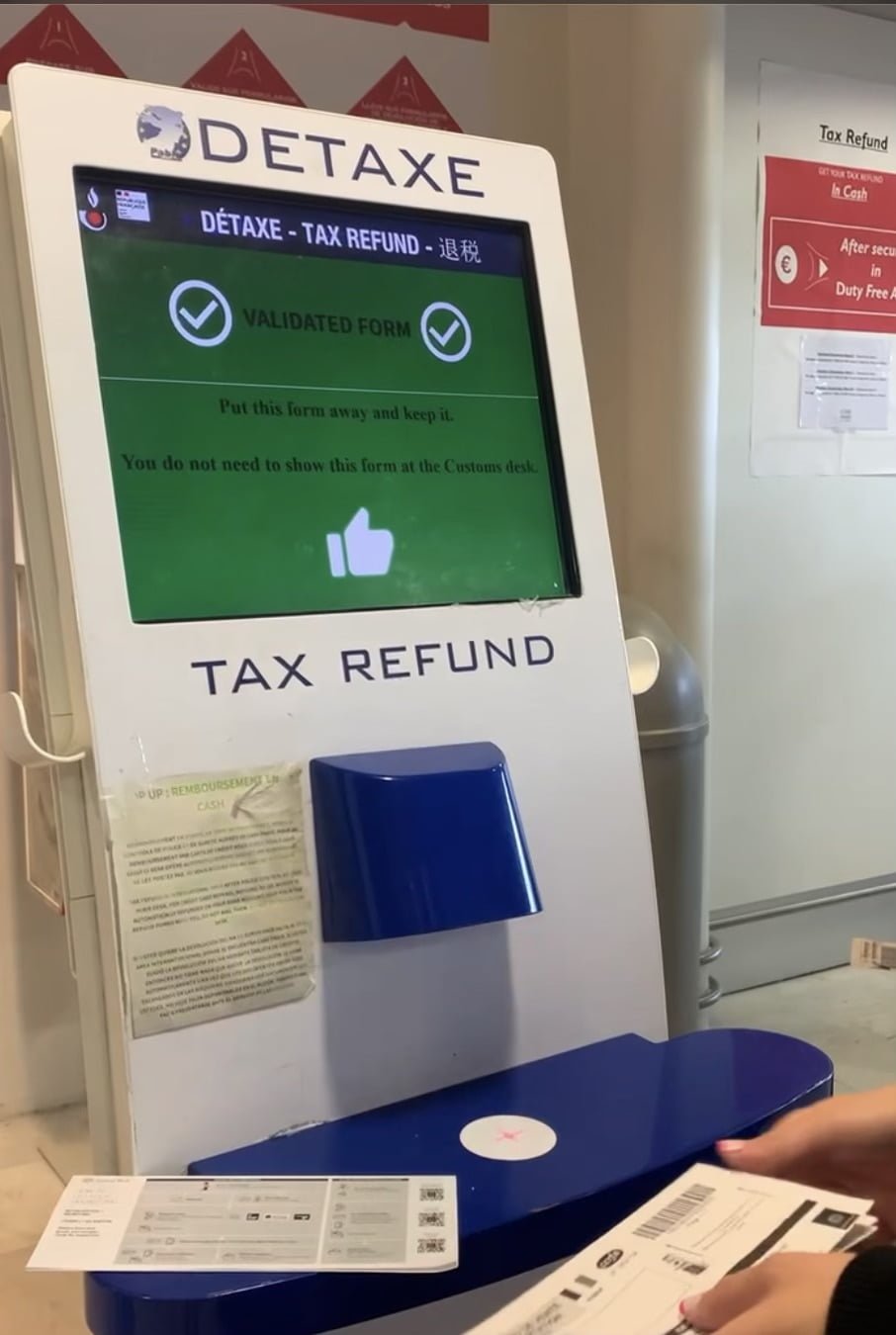 When you arrive in the United States from Paris, you must clear Customs. At that point, expect a Customs Officer to inquire whether you shopped during your trip abroad. 
Be Completely Honest
Purchases are linked to your passport number, particularly if you paid with a credit card and/or you are seeking a VAT refund. Your purchases will show up if Customs checks your passport number.
Tip #1 - Have your list of purchases with the receipts attached ready to show the Customs Officer
If traveling with family or friends, prepare a separate list of each individual's purchases before packing. And, make sure everyone puts the items associated with their passport number in their own carry-on luggage. That way, if one person is stopped by Customs, the rest of the group may still be free to go. 
Tip #2 - Have all your receipts organized and ready to show the Customs Officer when you arrive.
It is very important that the receipts registered under each passport number are with that person. The more organized and prepared you are for Customs, the easier the process. Customs officers will ask to see your receipts. Be sure to give them ALL receipts attached to your passport.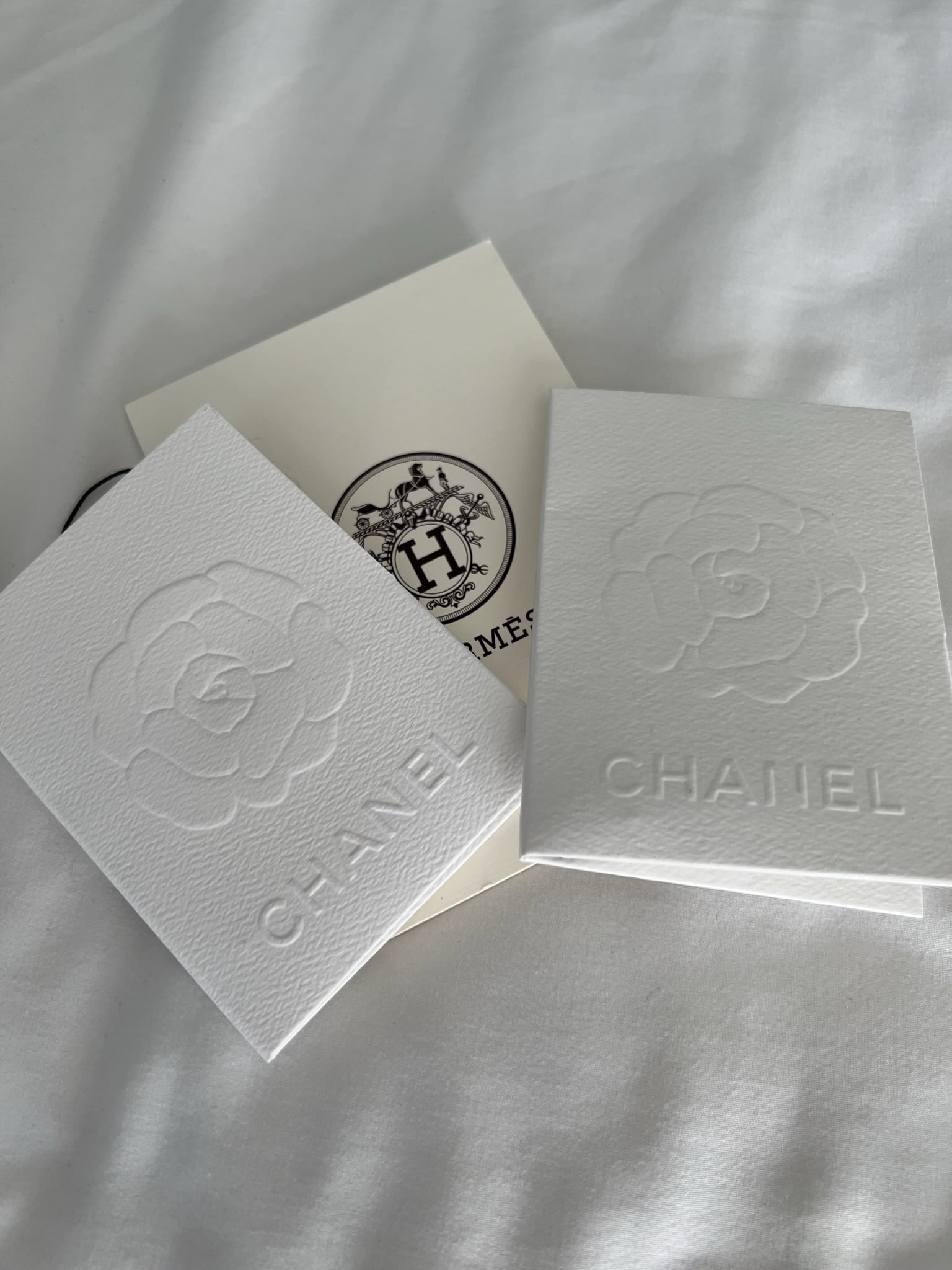 Tip #3 - Disclose all your purchases abroad
Again, disclose every purchase made abroad that is registered under your passport number. If you omit any receipt, Customs may know.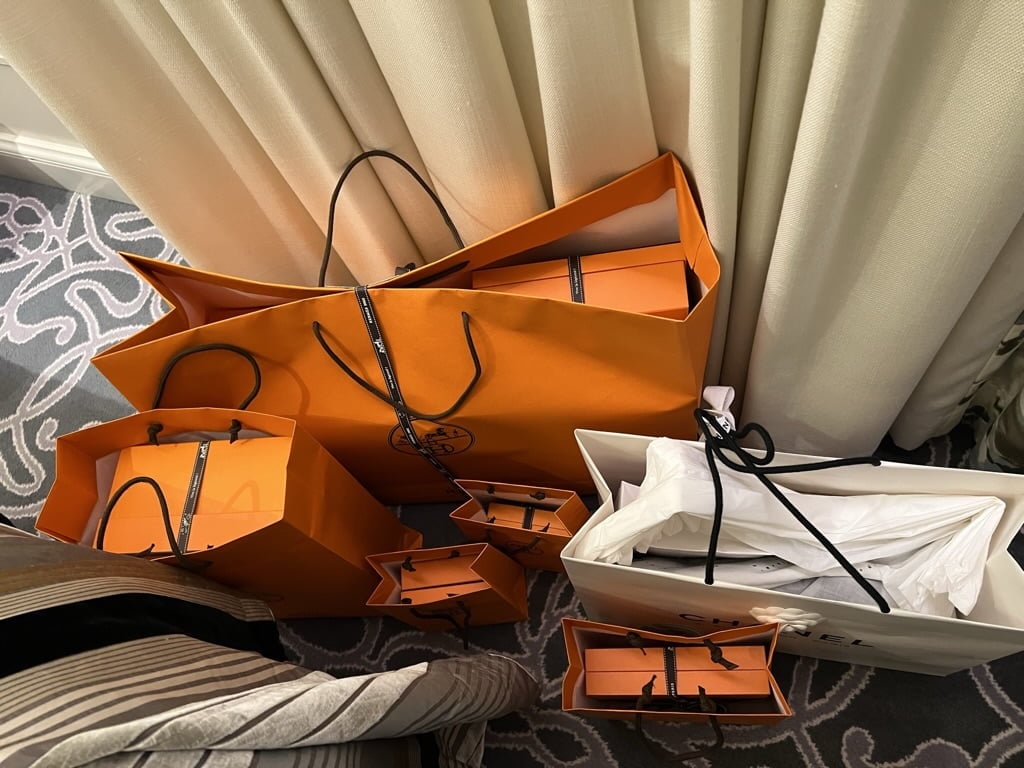 Tip #4 - Do not lie to the Customs Officer
Customs officers are very experienced and have a sense if you are being dishonest. If they suspect you made purchases that were not disclosed, they can require you to open every piece of luggage to show them what is inside. Absent a purchase receipt, you risk a higher tax assessment and possibly a fine.
Tip #5 - Have all your purchases easily accessible in your carry-on luggage to show the Customs Officer, if necessary
U.S. Customs officers will ask you the purpose of your purchases to determine if it is for your personal use or for resale. They may ask to see the items you purchased. Be prepared to show them.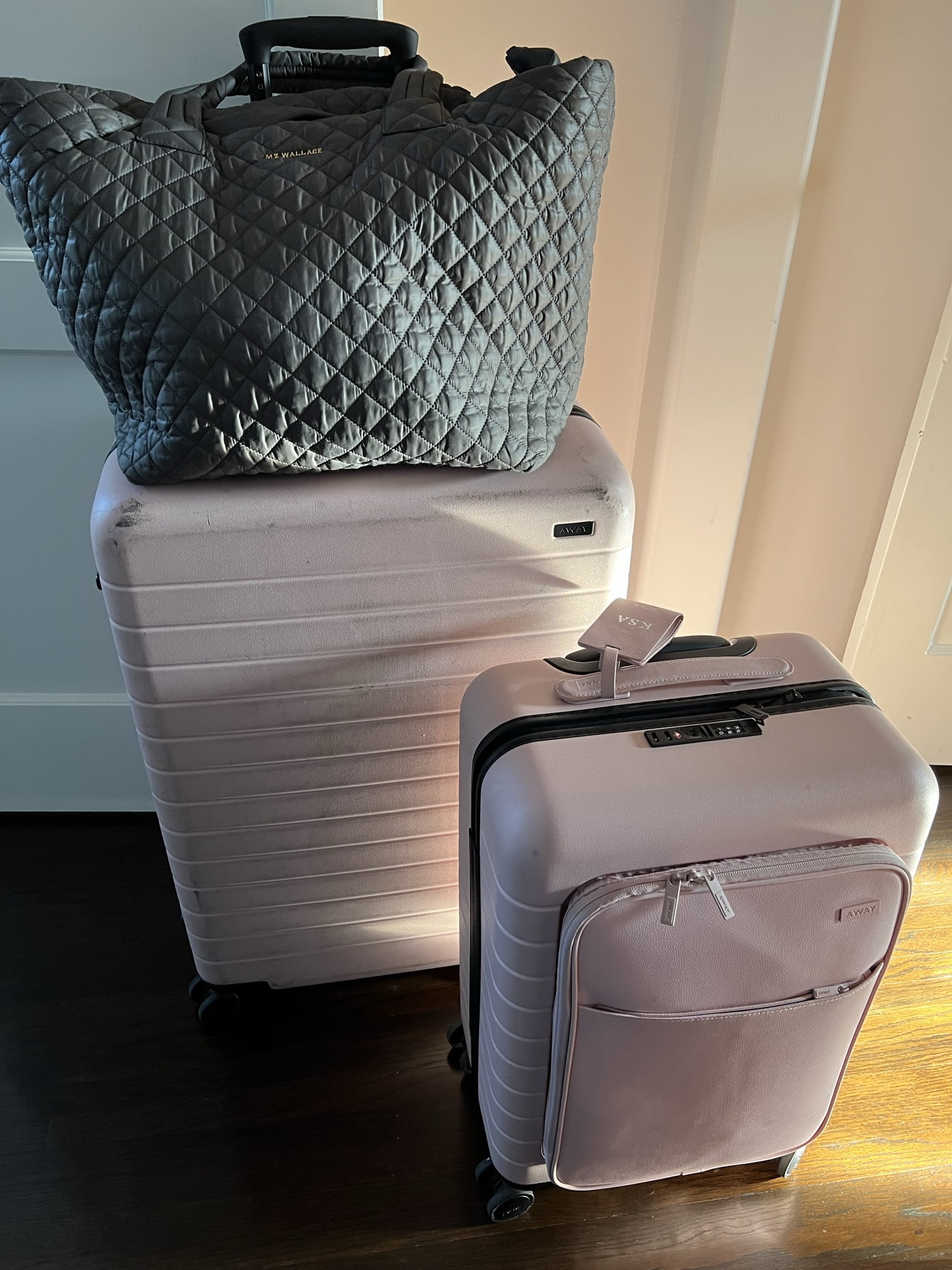 Tip #6 - Be prepared to pay tax on all items purchased abroad
Every traveler abroad is required to declare all their purchases made outside the U.S. When clearing Customs, an officer has the authority to impose a tax on all your purchases. It could be as low as 3% or rise to 12% or more.
In calculating the duty owed, there is an $800 exemption per person that is applied first. This means that the first $800 spent abroad is tax free. Families traveling together usually may aggregate the personal exemption. The remaining amount is taxed at the rate set by the Customs officer.
There are severe penalties and fines that could be imposed if the Customs officer finds you did not declare all your purchases. You may be required to pay the tax imposed on the spot, or be billed later.
Tip #7 - Have receipts for the handbags you bring from home
Place the original or a copy of the receipt in a pocket of each luxury handbag you bring from home. Bags that still look new will be indistinguishable from new bags purchased in Paris. You must be able to prove you owned those bags before this trip.
Read PurseBop's personal experience with Customs: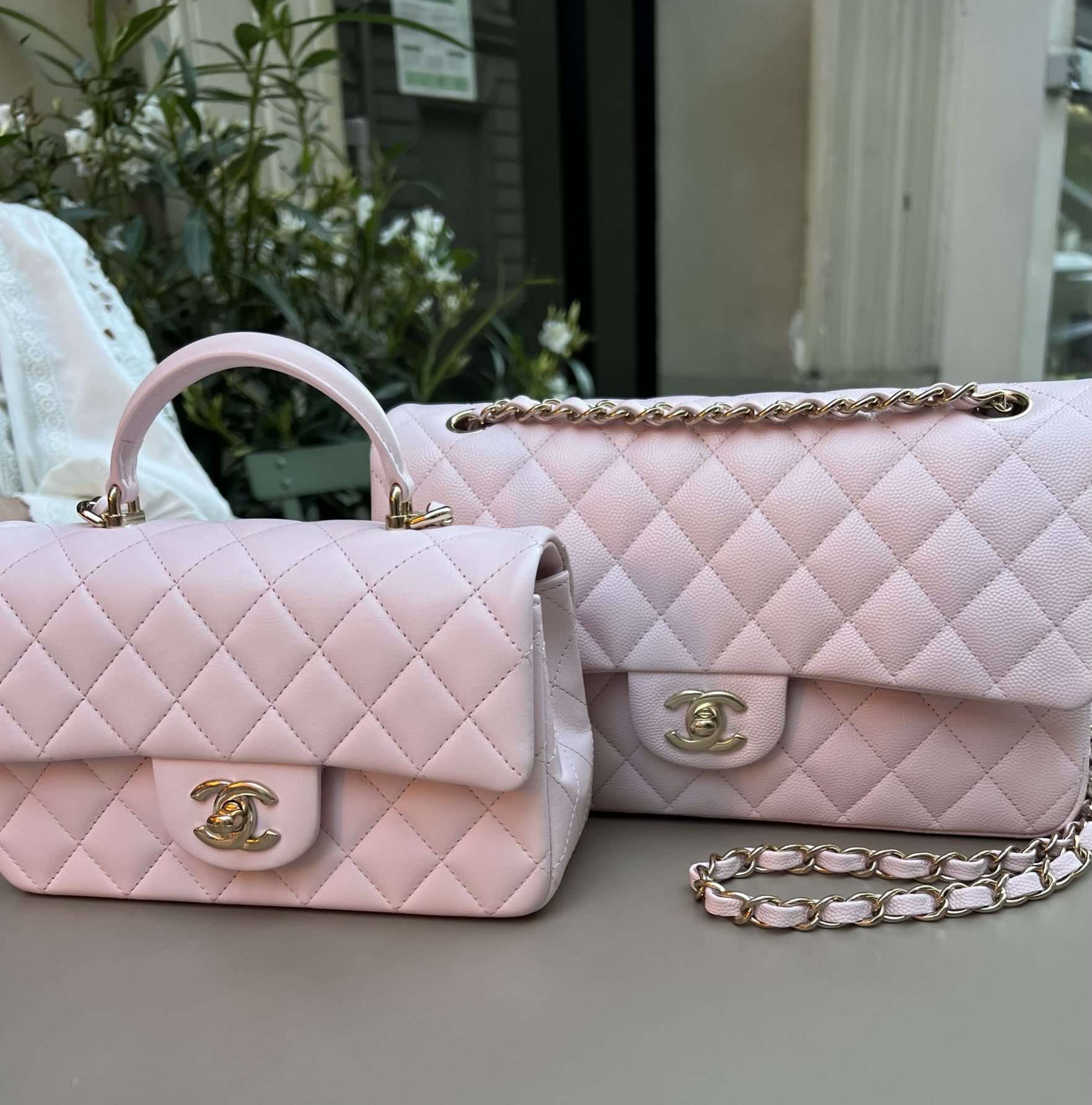 Our Personal Experience With Customs
Upon arrival at JFK airport, we were questioned by the first Customs Officer we encountered. Each of us had one large shoulder tote and one rolling carry-on luggage. 
We told him we shopped in Paris and had all our receipts. We retrieved our luggage and met with another Customs officer. He examined the receipts carefully. I asked if he wanted to see our purchases but he declined. He did some calculations and gave me the tax amount to be paid. It was approximately 3% of what I spent and they would bill me.
I believed we finished quickly because I was organized, honest, and had provided all the receipts.
I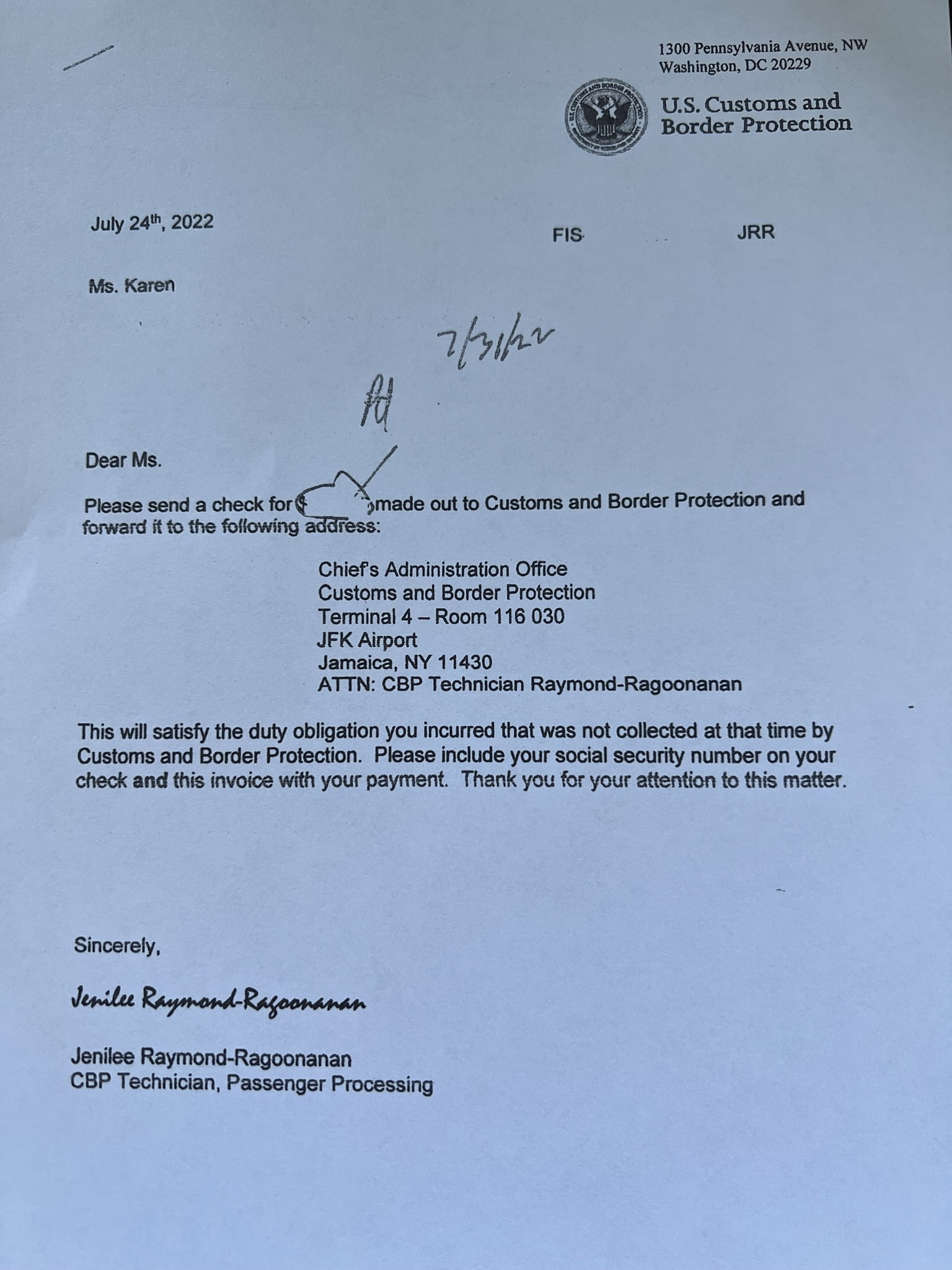 Overall, navigating Customs is easier if you are prepared. Be organized, have your receipts available, be honest, and declare ALL purchases. Customs may be able to see the purchases linked to your passport, particularly if you requested a VAT refund.
Happy traveling!
Let's do some handbag math. The Noir Kelly 25 Retourne in Togo price in Paris was €7400. We received a 10% VAT refund, but had to pay 3.5% duty in US Customs. Effectively, we received a 6.5% refund of €481 bringing the total cost to €6,919. Using the exchange rate at the time of 1.02 euros to the dollar, we paid $7,057.38 for the Kelly.
In the United States right now, that same bag costs $9900 plus tax in your state (9.5% in my state). The total is $10,840.50. Therefore, we realized a savings of $3,783.12 or 35%.
Read: Hermes Kelly Prices Guide 2022
Buying a Chanel Classic Flap at the Flagship in Paris and the Savings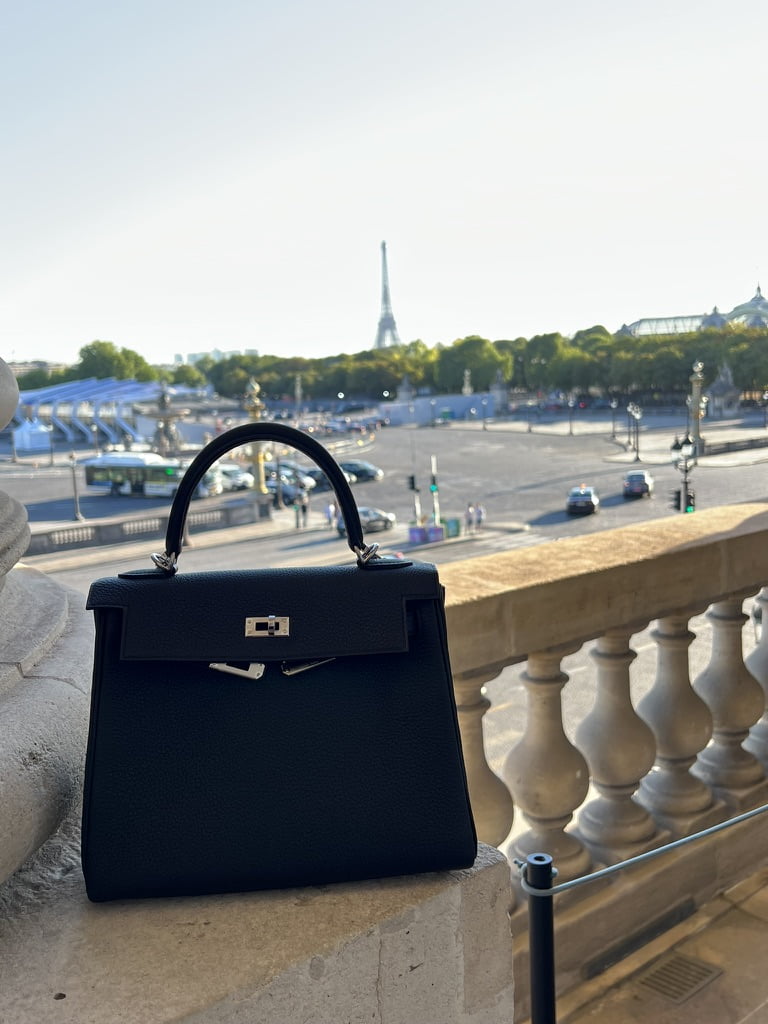 Final Surprise - My Visit to the Secret Garden
My trip to Paris in early July, 2022 was magical with unexpected surprises almost every day. However, this surprise was the biggest one of all. It was, of course, a dream of mine to visit the Secret Garden. I read many accounts and saw photos. But I never expected to be invited to visit the garden on this trip.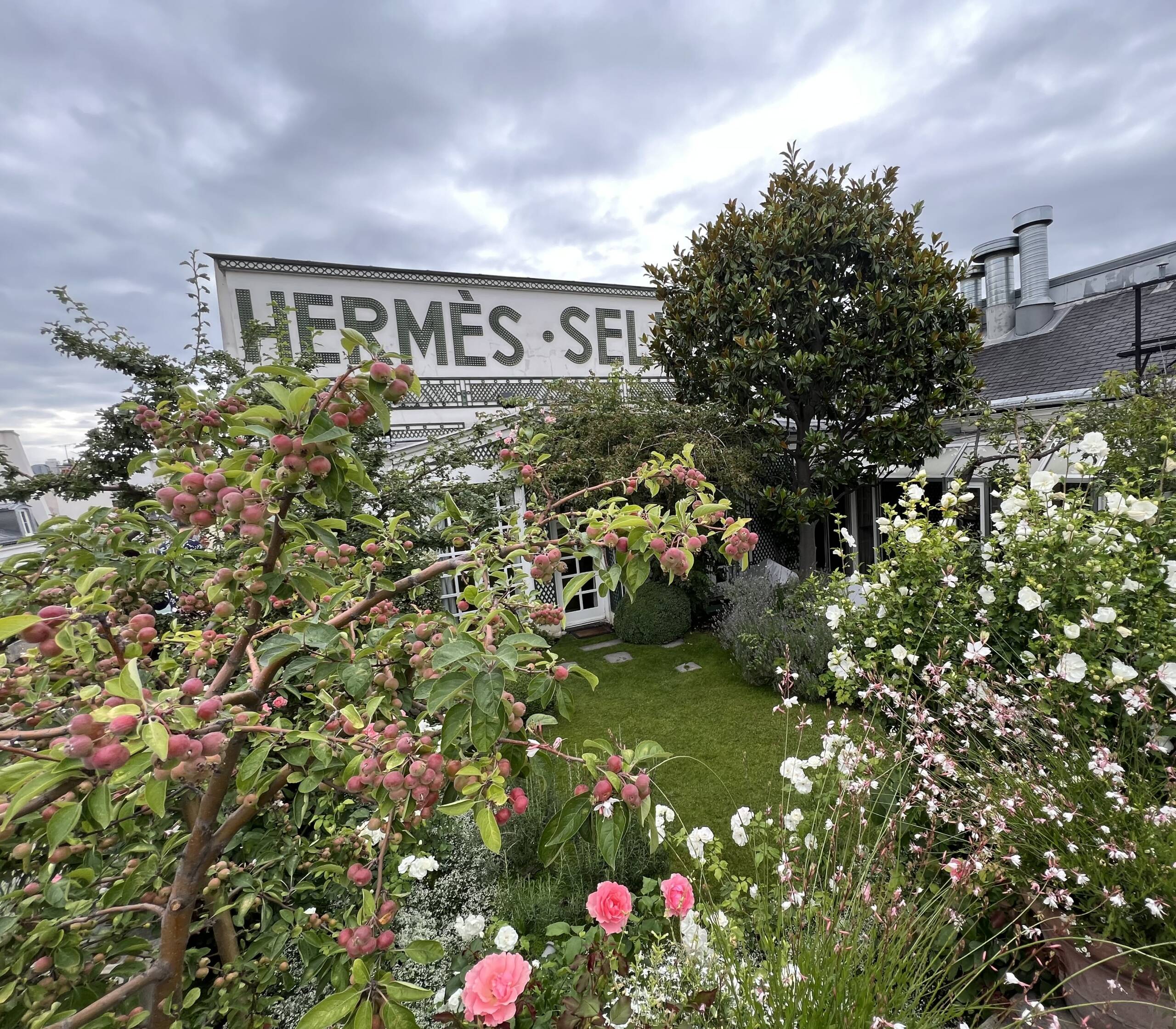 During our visits to FSH, I would browse, shop, chat with SA's, talk to other customers and, of course, photograph bags I spotted. There was one young SA that rotated around the store. She and I chatted repeatedly.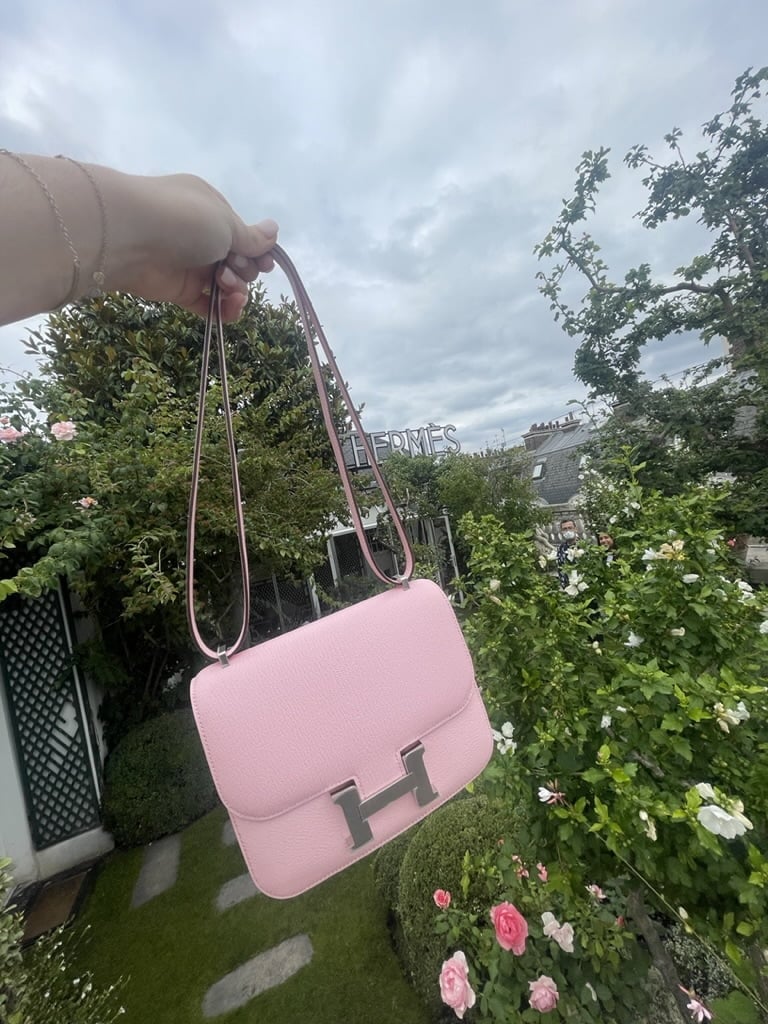 It was her smile and happy disposition that attracted me to her. Always pleasant and her energy was infectious. We chatted about Paris, the United States, travel, and all things Hermès.
During one of our talks, she mentioned she had a surprise for us. She had secured permission to take us to the Secret Garden at that moment! We never even spoken about the secret garden. Needless to say, we were elated.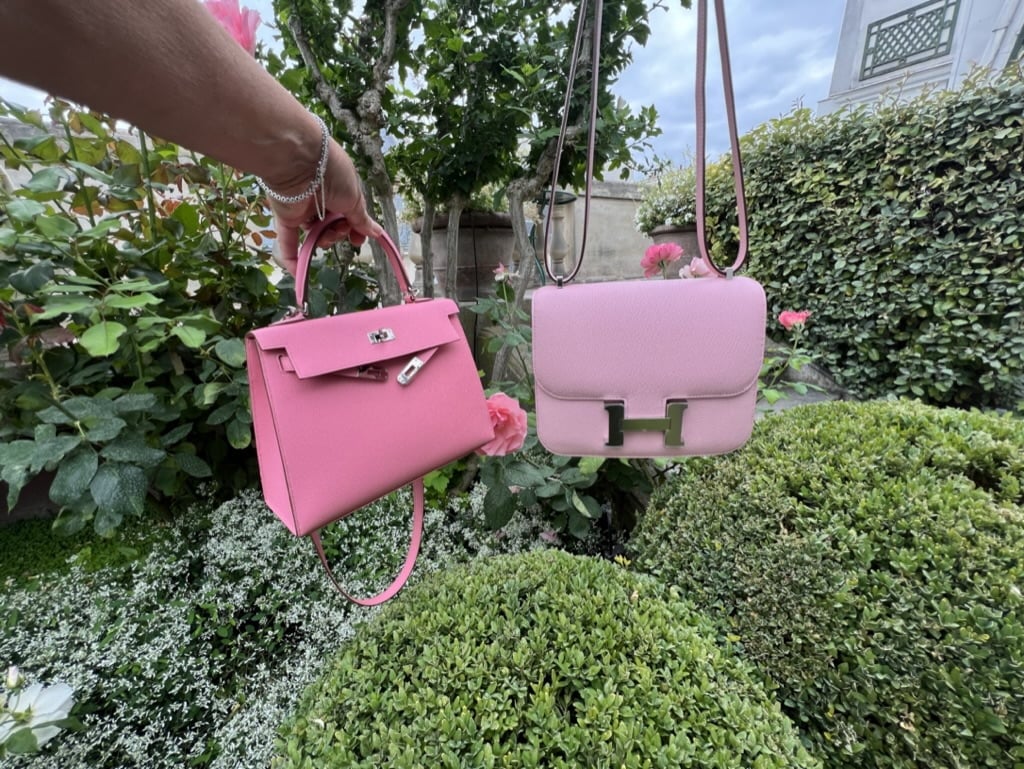 Within minutes we were directed to a tiny back elevator that took us to the top floor of the boutique. Walking down a hallway, we spied artisans busy at work on someone's new bag.
We then exited the building into one of the most serene, colorful, breezy, and beautiful gardens I have ever seen. There is a magical quality that greets you as soon as you step outside. 
The entire garden was pink, white and green. And the roses were the exact color of my Rose Confetti Kelly 25.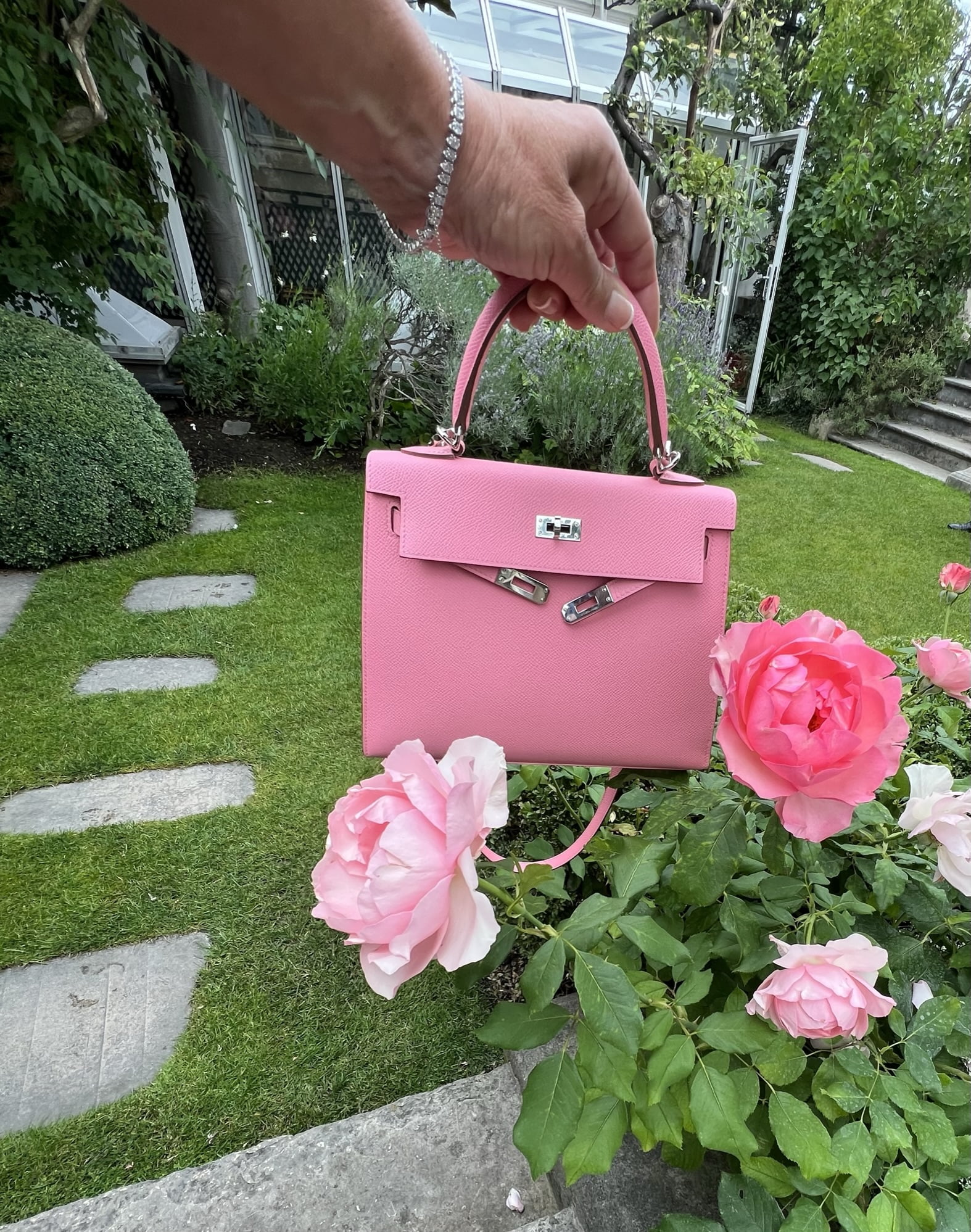 Being in the garden on top of Hermès' mothership store overlooking Rue du Faubourg Saint Honoré is indescribable. To stand next to the iconic horse and soldier that extends over the roof's edge teasing its existence is truly a "pinch me" moment. One that will never be forgotten.
Our Paris trip and FSH experience was now complete.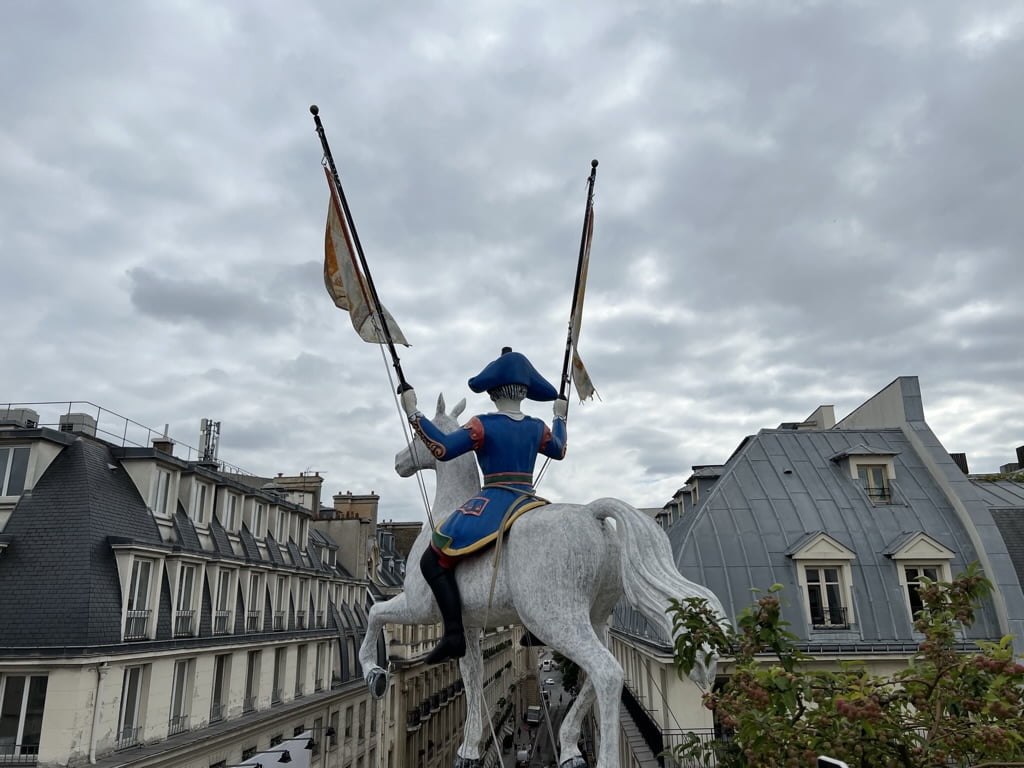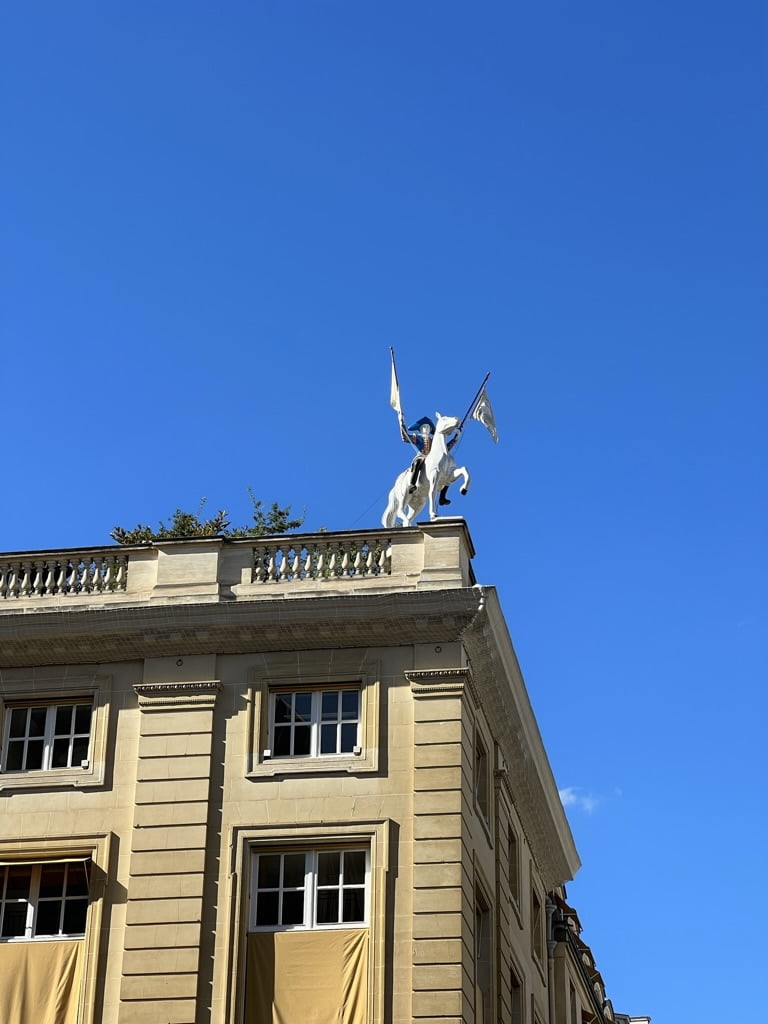 Love @pursespotter_karenzkloset
for PurseBop
XO
Updated: August 15th, 2022