Written by a PurseBop team member that prefers to remain anonymous. For the sake of reference and sharing of content on Instagram we will use @boptalk.
The Chanel store at 31 Rue Cambon is the mecca of all Chanel stores. It is here that Coco Chanel started her first modern boutique. In fact, she bought the entire building and lived on the second floor. Today her apartment is recognized as a historic monument by the French Ministry of Culture.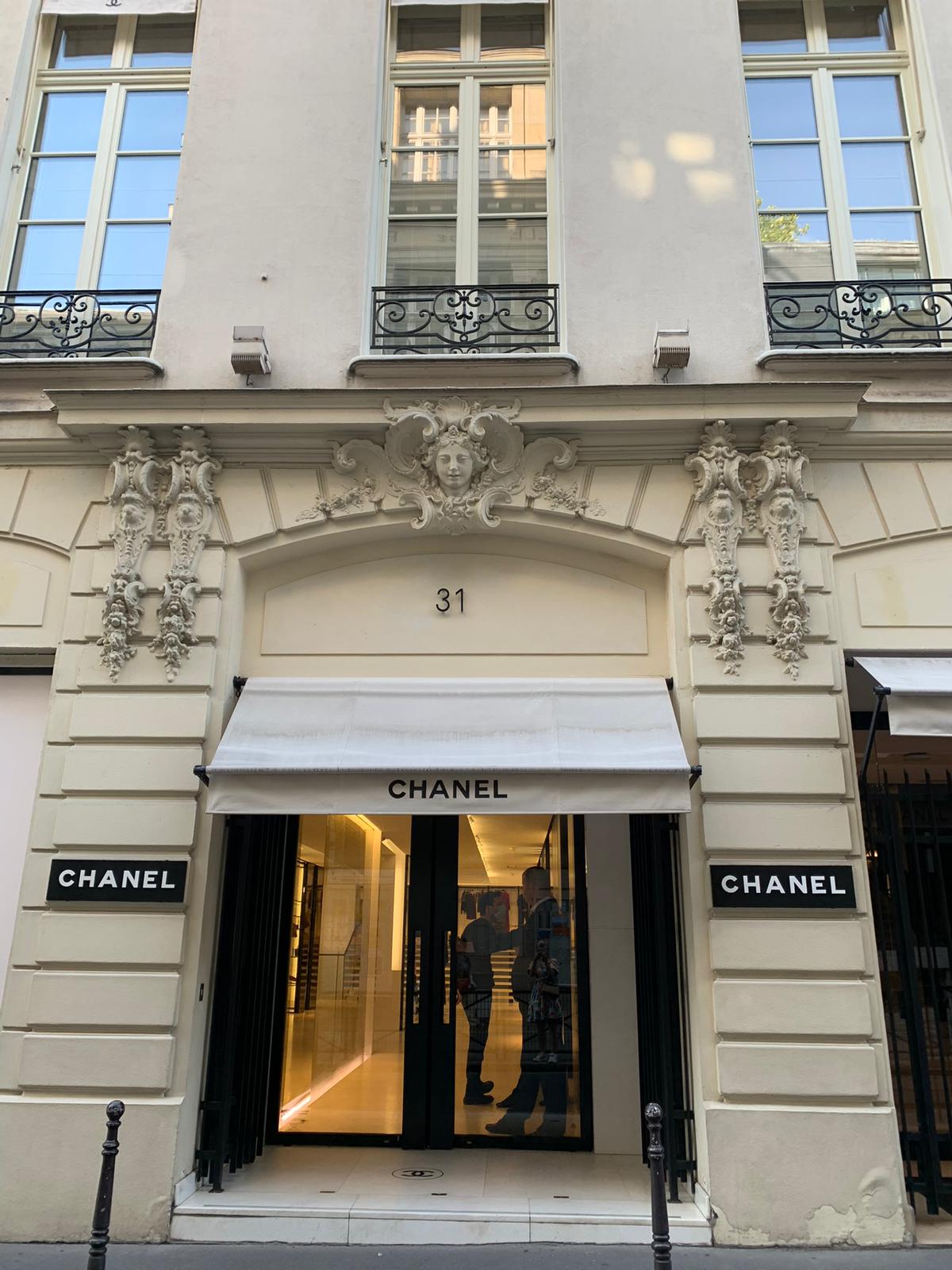 Those signature crisp white shopping bags  – they come only from this store. Boxes here are also white instead of the black boxes given at other boutiques. Shoe boxes, however, are black.
The store is spacious and beautiful. It is divided into sections for ready to wear, jewelry/watches, shoes and handbags. The shoe salon featured many styles and colors that I haven't seen in the United States or online.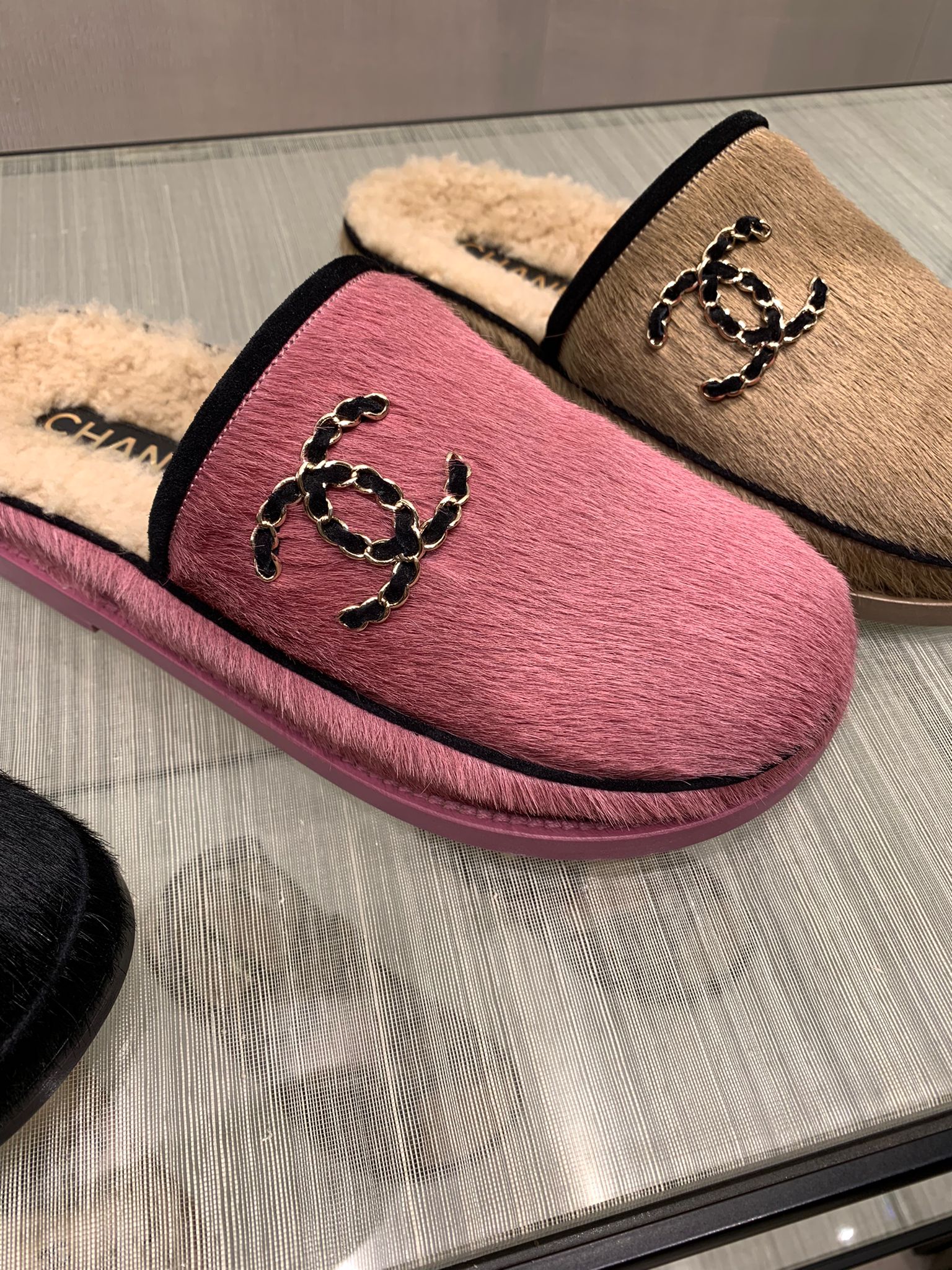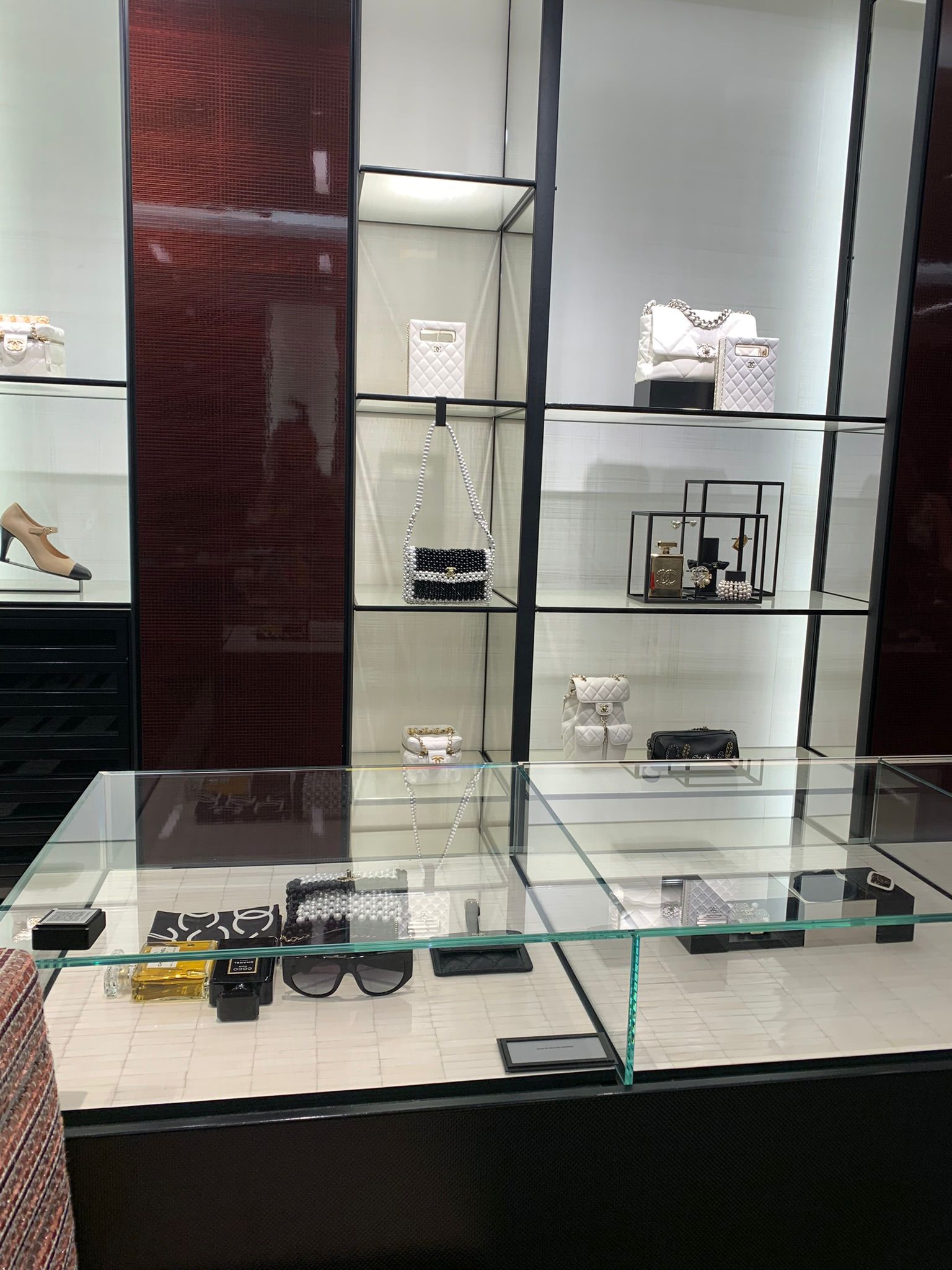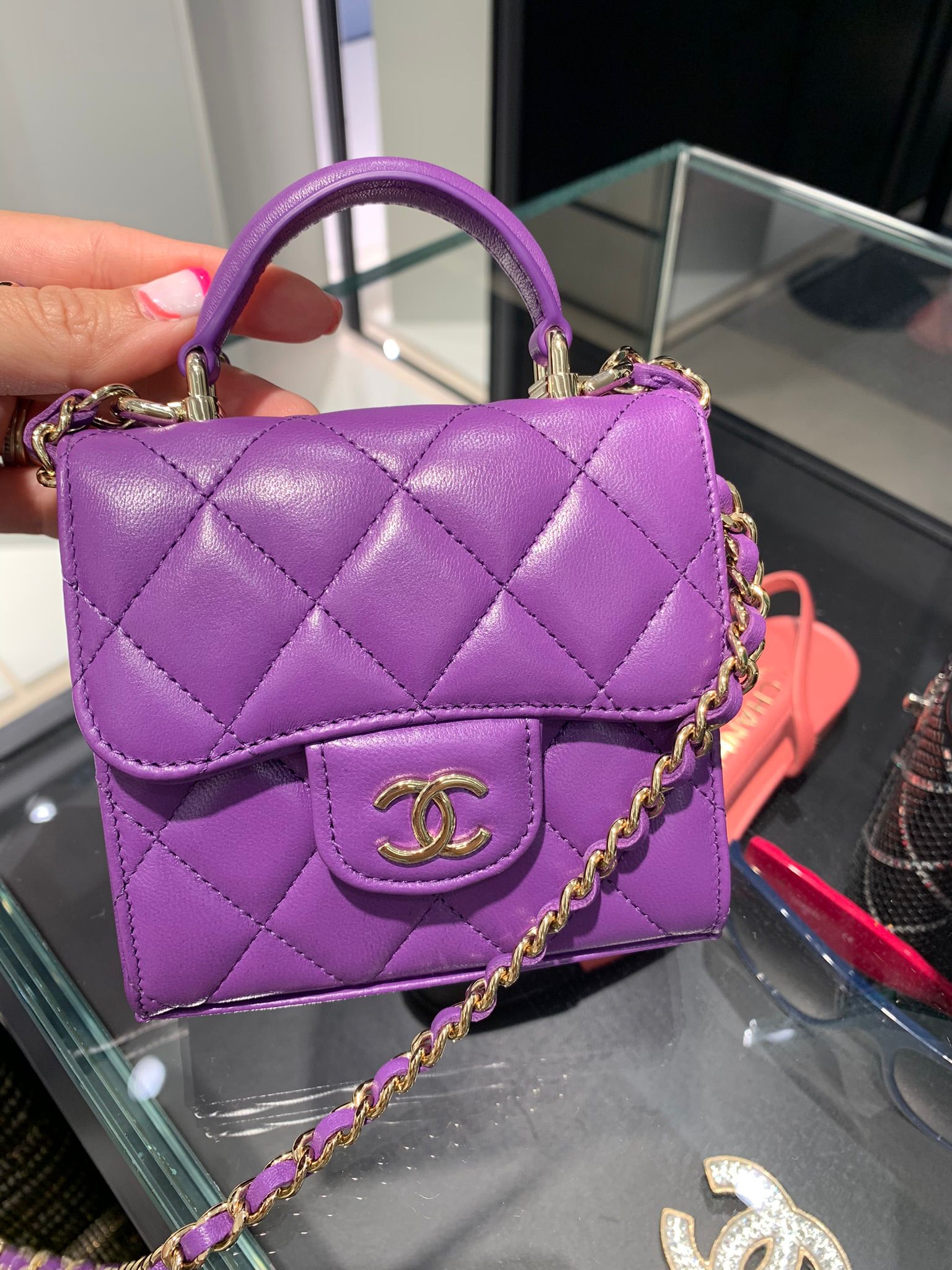 The SA informed me that the new collection 22B was set to arrive on Tuesday, which was three days away. I asked about arranging an appointment and she said they do not accept appointments on launch day and pleaded with me to arrive as early as possible. "You will have to wait at least one hour," she warned.
I knew this line was going to be insane. I saw it when the 22A collection launched in Paris. The people waiting looked absolutely miserable.
This is the line from June 10, 2022- the launch week of 22A. See… misery, right? There's a dude with a blanket on his head and a girl that looks like she's either crying or sleeping.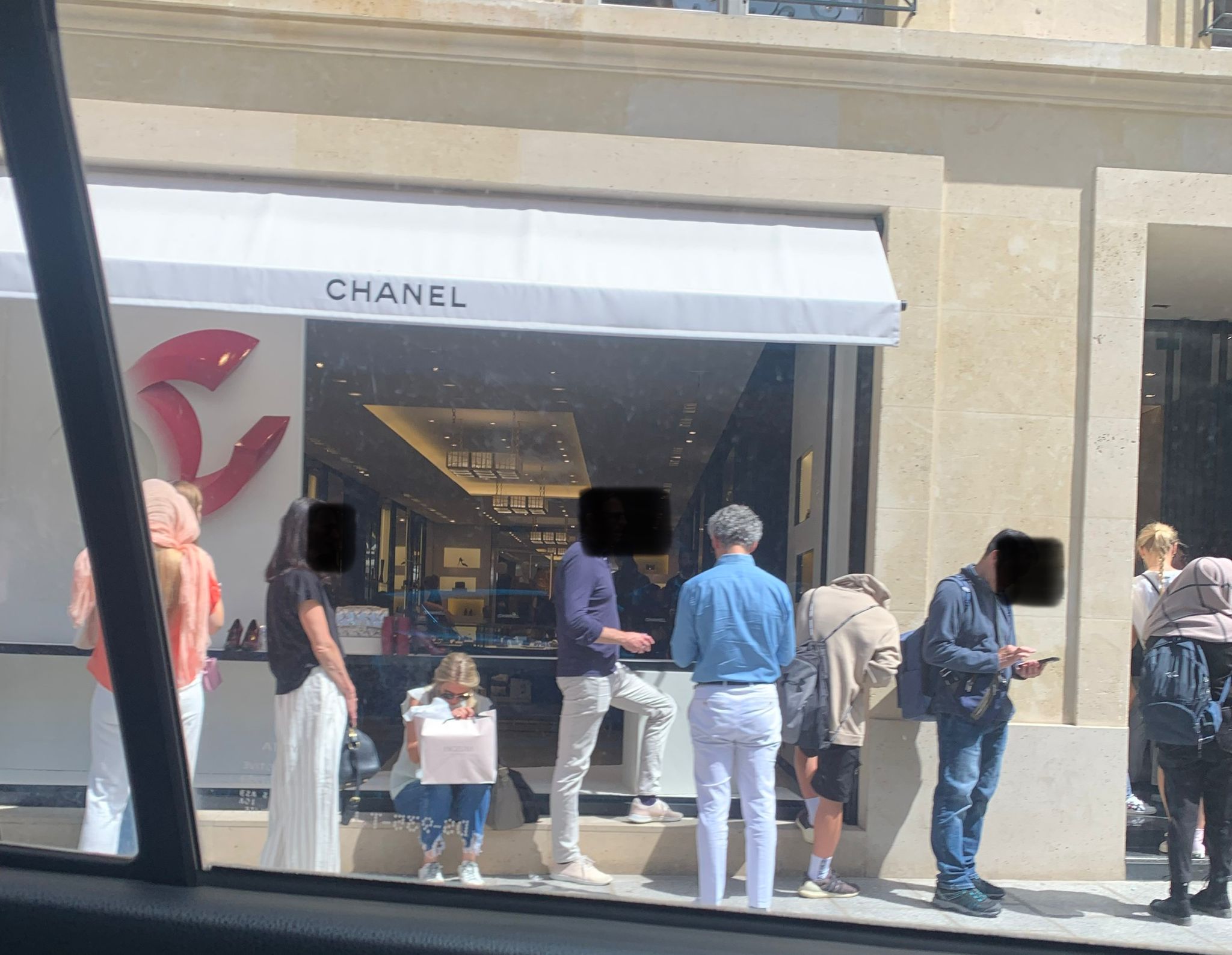 However, curiosity got the best of me. Despite 105 degree temperatures on launch day, I armed myself with a book, a fan, a giant beach hat and a cold water. I hopped in an Uber, arriving 15 minutes before opening time, only to see a line already snaking around the block.
You gotta be kidding me! I dutifully walked to the back of the line. So much for sanity.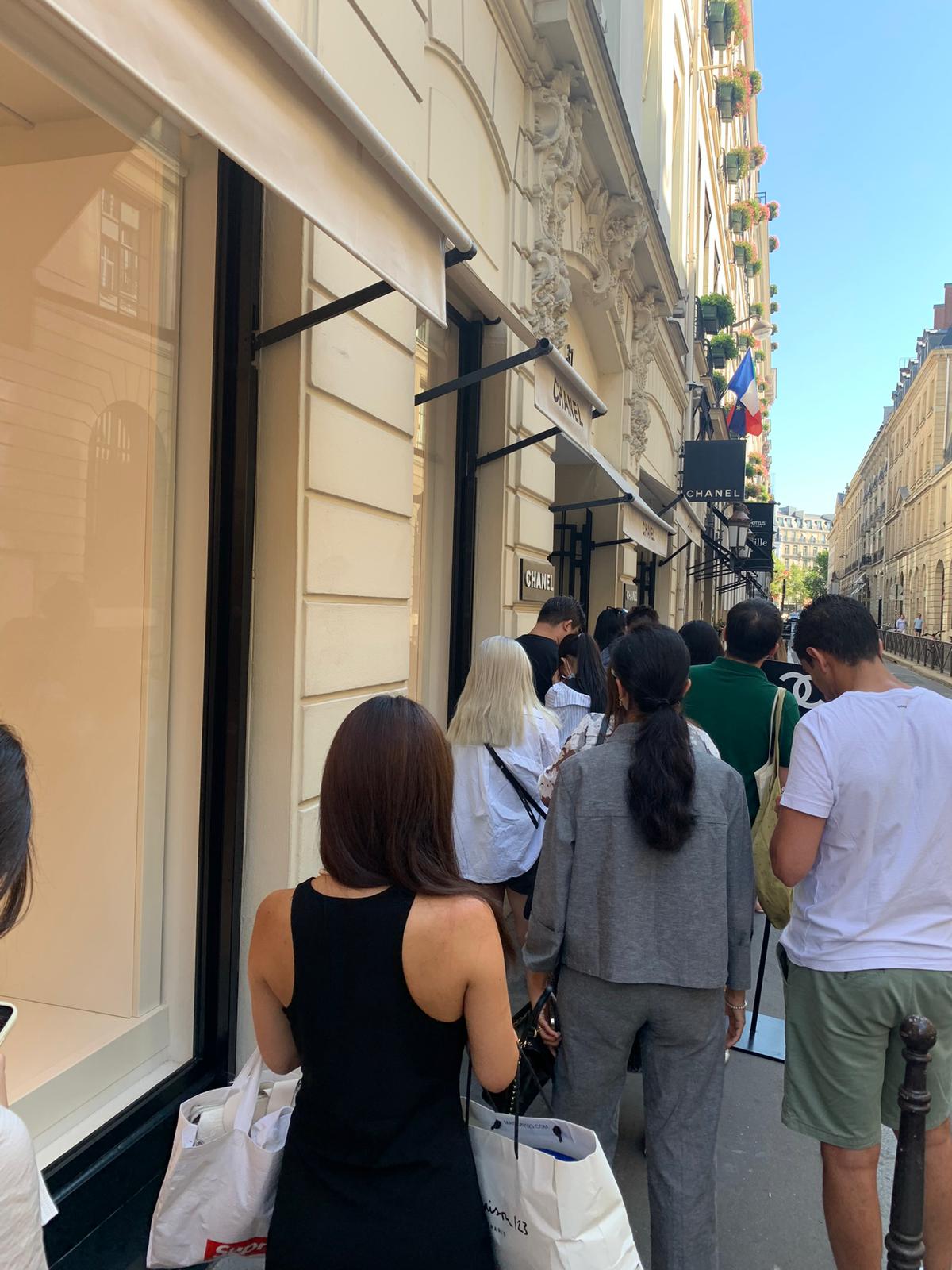 Right at 10am, they began to let the first few people inside. Hooray, we were moving! However, the relief was brief as the line continued to move at a snail's pace.
Across the street, men pointed and took photos and videos of all the Coco-crazy shoppers in line. They shook their heads, eyes widening as they saw the never-ending queue.
About 30 minutes later, a SA arrived with a tray of cold water. She made many trips to carefully hand out all the glass bottles of Evian. It was much appreciated.
I kept my head in my book but noticed that some people were skipping the line. Occasionally a SA would pop out from the door and pulled their client from the line. Trust me, the rest of us were envious of those lucky few saved from the heat.
Taking baby steps every few minutes, I glanced at the time. Exactly one hour as the SA warned.
Finally I made it inside! The cool blast of AC felt heavenly but unfortunately, this would not be the beginning of my shopping experience. There was a line INSIDE too. OMG.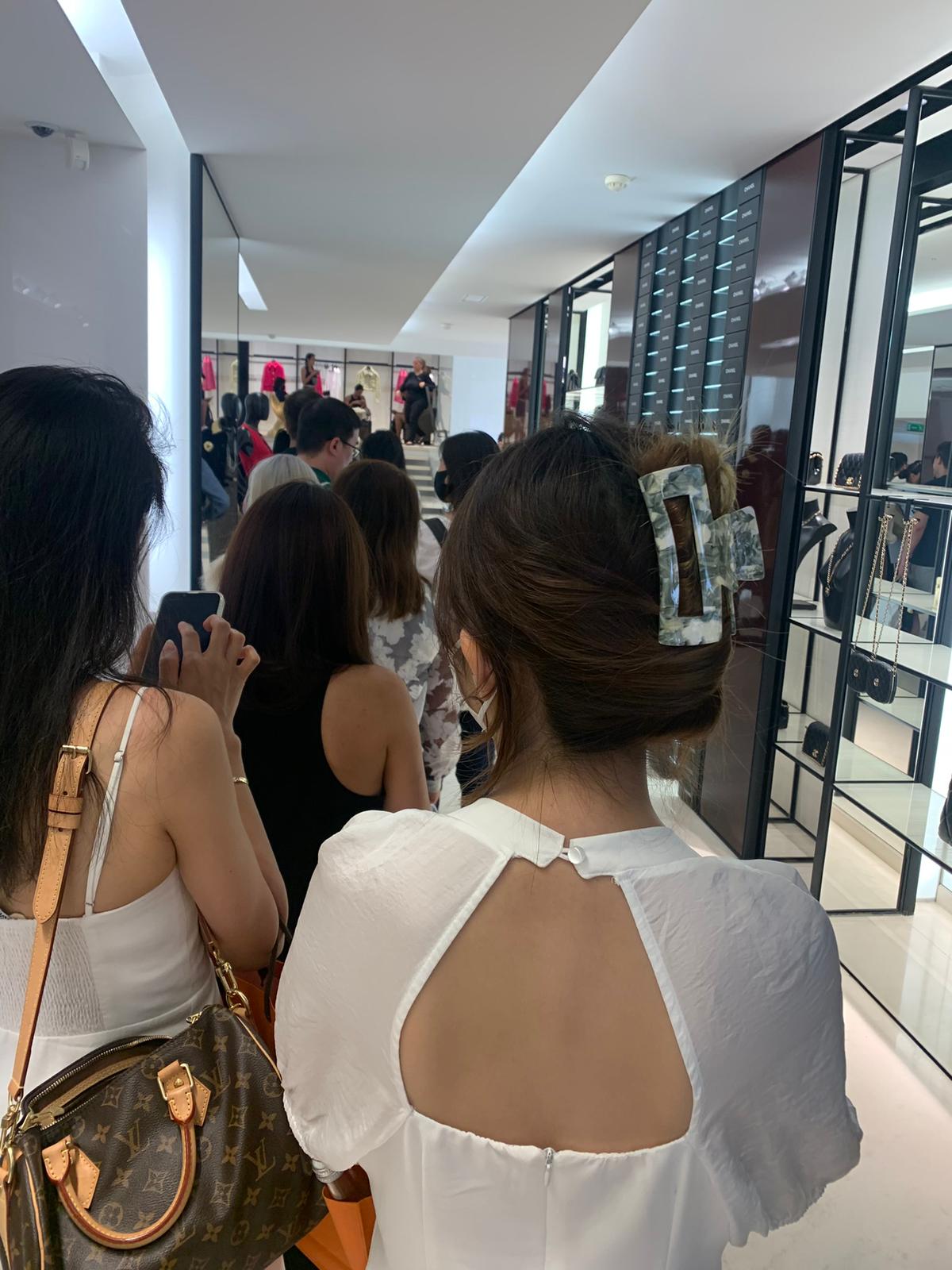 The wait inside was also painfully long. When it was finally my turn, I met a wonderfully sweet SA who asked me if I was looking for bags. I showed her a photo of a bag that I was looking for.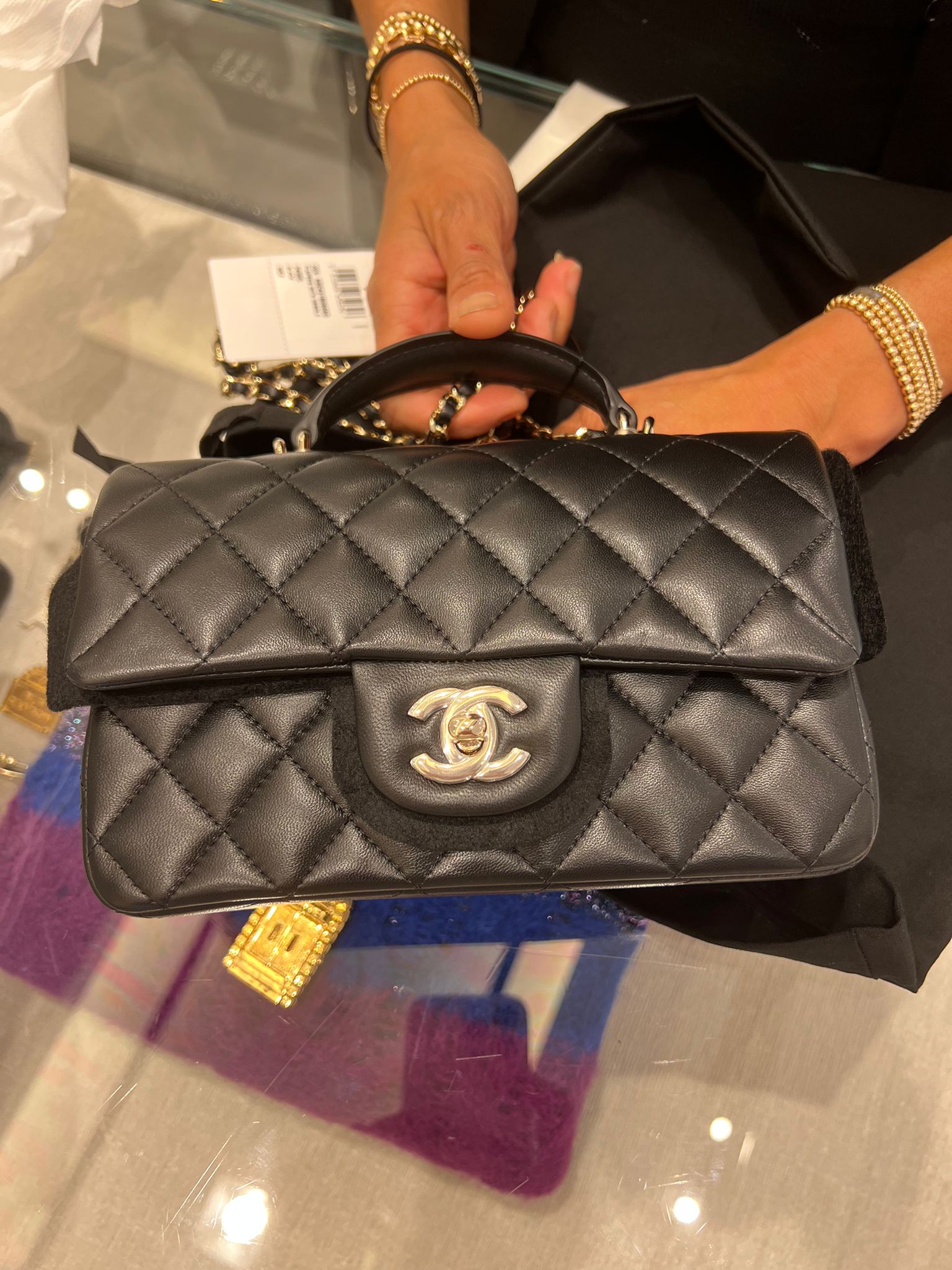 It wasn't in stock or the store did not receive it. I asked her to look up the model number but it wasn't even in the system. Instead, I moved on to another bag. A caviar bag or pink or baby blue flap bag were next on my wishlist.
As much as I love mini bags, I'm hating all the cracks on my iPhone screen. I need a bag that will actually fit my phone. She ran over to the closet, slid the door open and pulled out this stunner.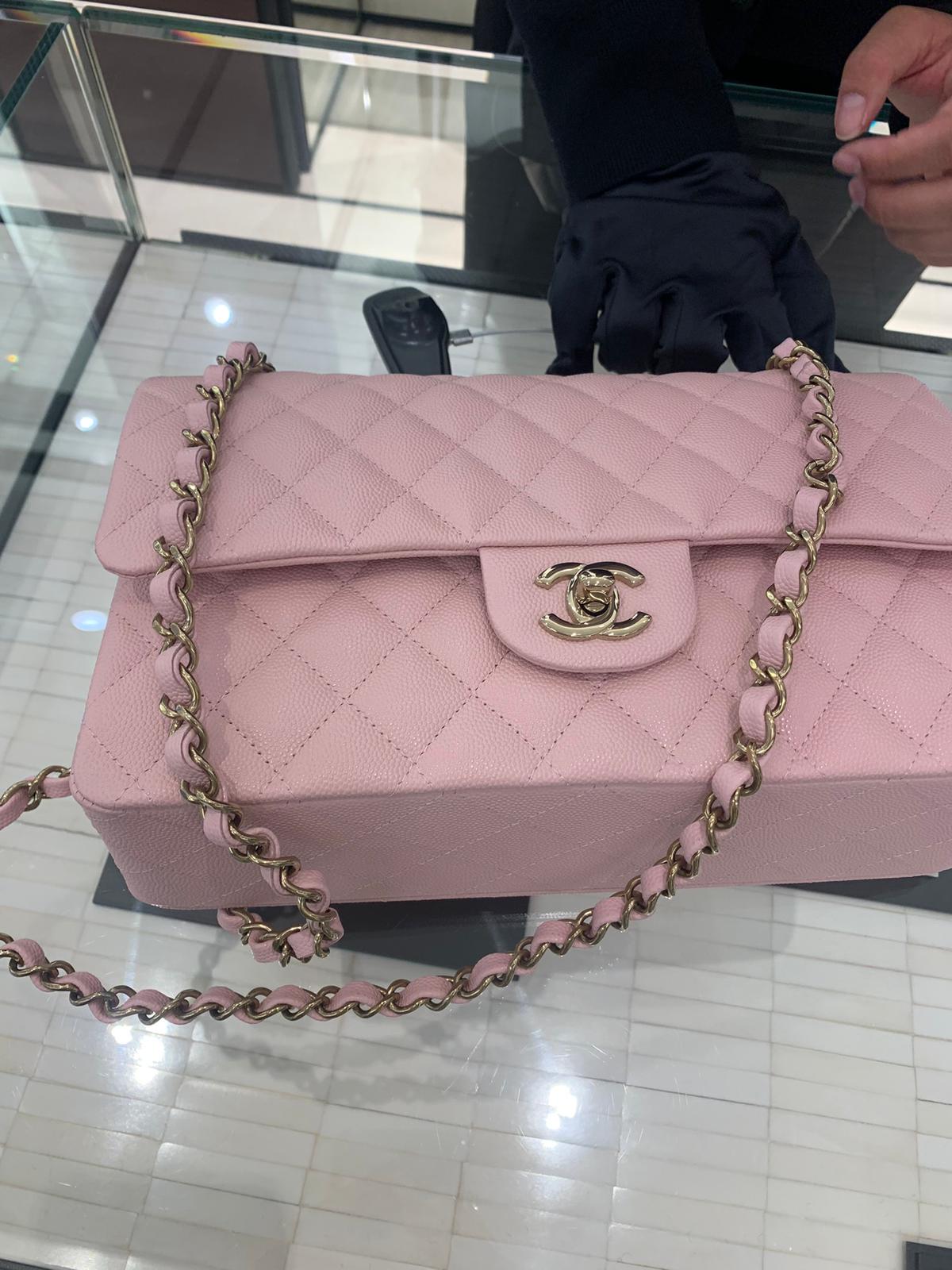 She didn't want me to take any photos, but I managed this quick one. I could hardly contain my excitement! "This is one of the last two in the store. Make sure this is the one that you want," she said as she motioned me to examine the bag.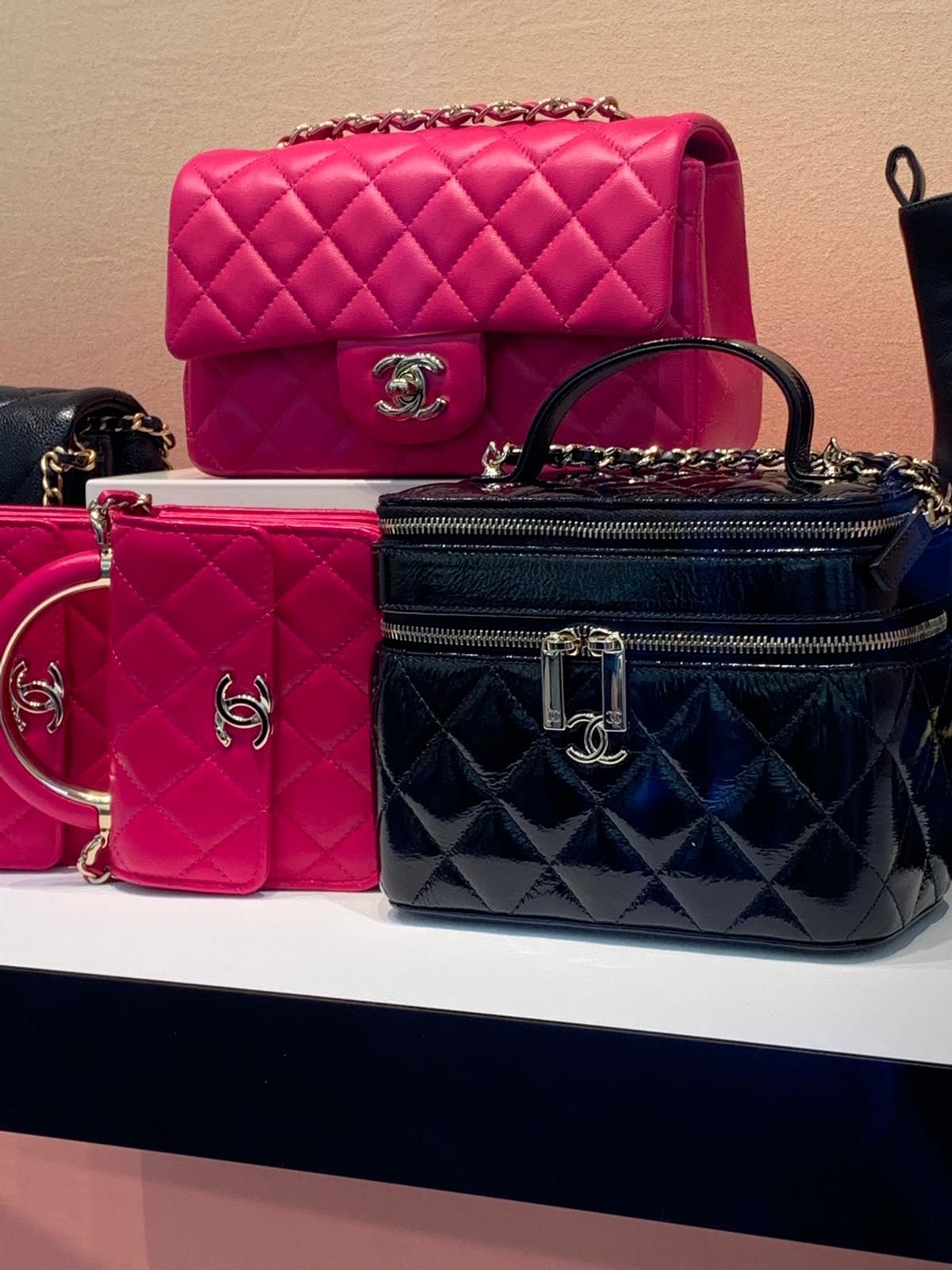 We walked around the store together. I was also interested in fashion jewelry. I'm a sucker for anything with hearts and thought the new heart shaped necklace and earrings were so sweet.
"Ok, I'll take both."
"I'm sorry you can only get one. One piece of jewelry" she replied.
"Seriously?" I asked.
"Yes," she nodded.
"What about brooches?" I asked.
She explained, "that includes brooches, earrings and necklaces. This is the rule for launch week. One piece of jewelry and one bag or wallet per person. Are you traveling with your husband?"
"Yes," I replied.
"You can bring him tomorrow and he can buy it if you want another item from the collection. Whatever you wish," she smiled.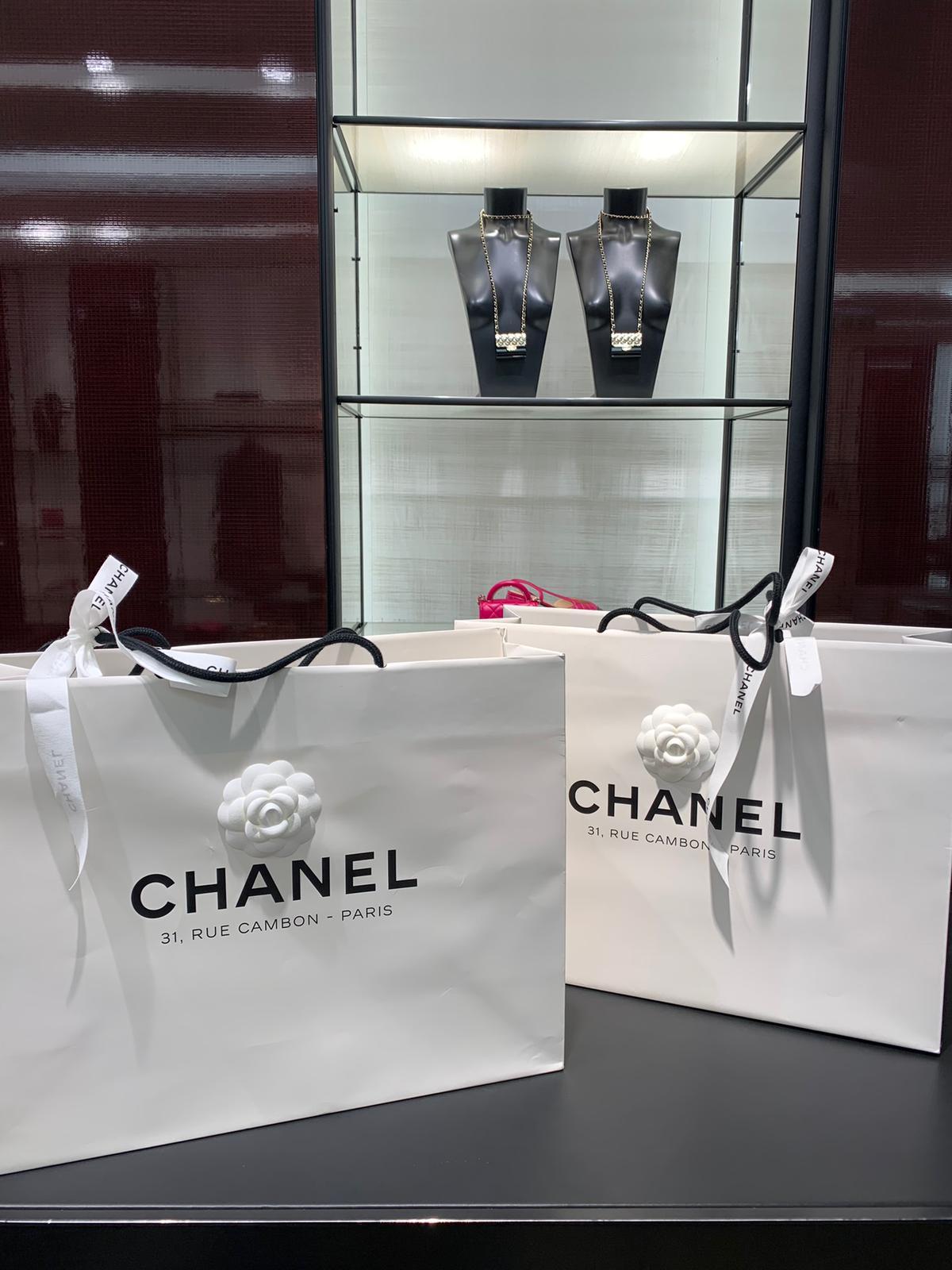 Ha, I chuckled to myself. There's no way my husband would wait in this line. At checkout time, I was shown into a small room where I sat down. I handed my passport and credit card to the cashier sitting behind a large office desk. It felt like I was sitting down for a job interview.
Since I already had a Chanel profile, I did not need to fill out any additional information. The SA recommended that I download the IN Chanel app where I can make wishlists, browse the current collections, contact the store and other features. In my opinion, it's a bit slow to load, but it's much more user-friendly to navigate than the website.
While I'm over the moon with my new pink flap bag to carry my iPhone and Paris memories, I will definitely not be waiting in a line like that again.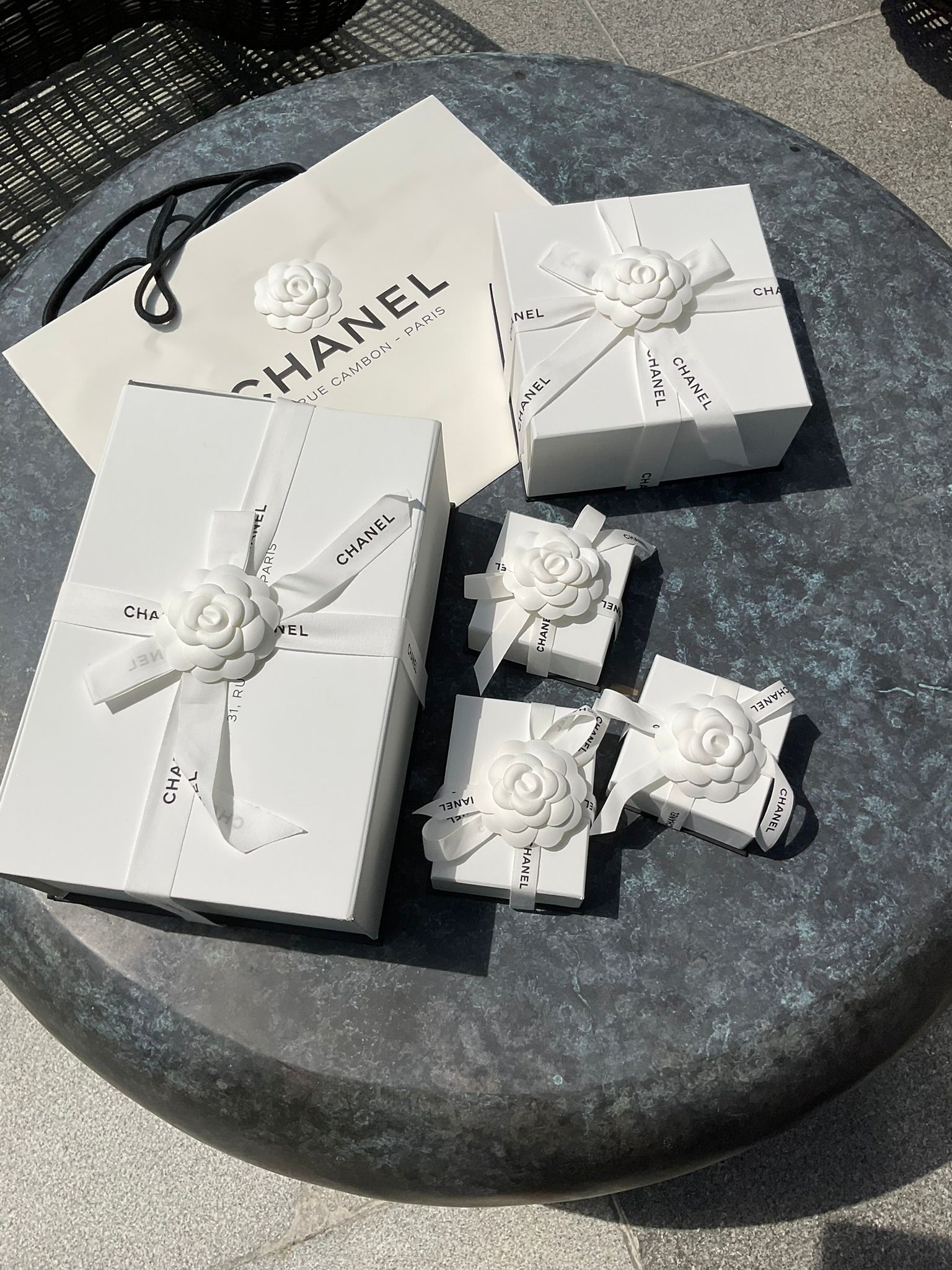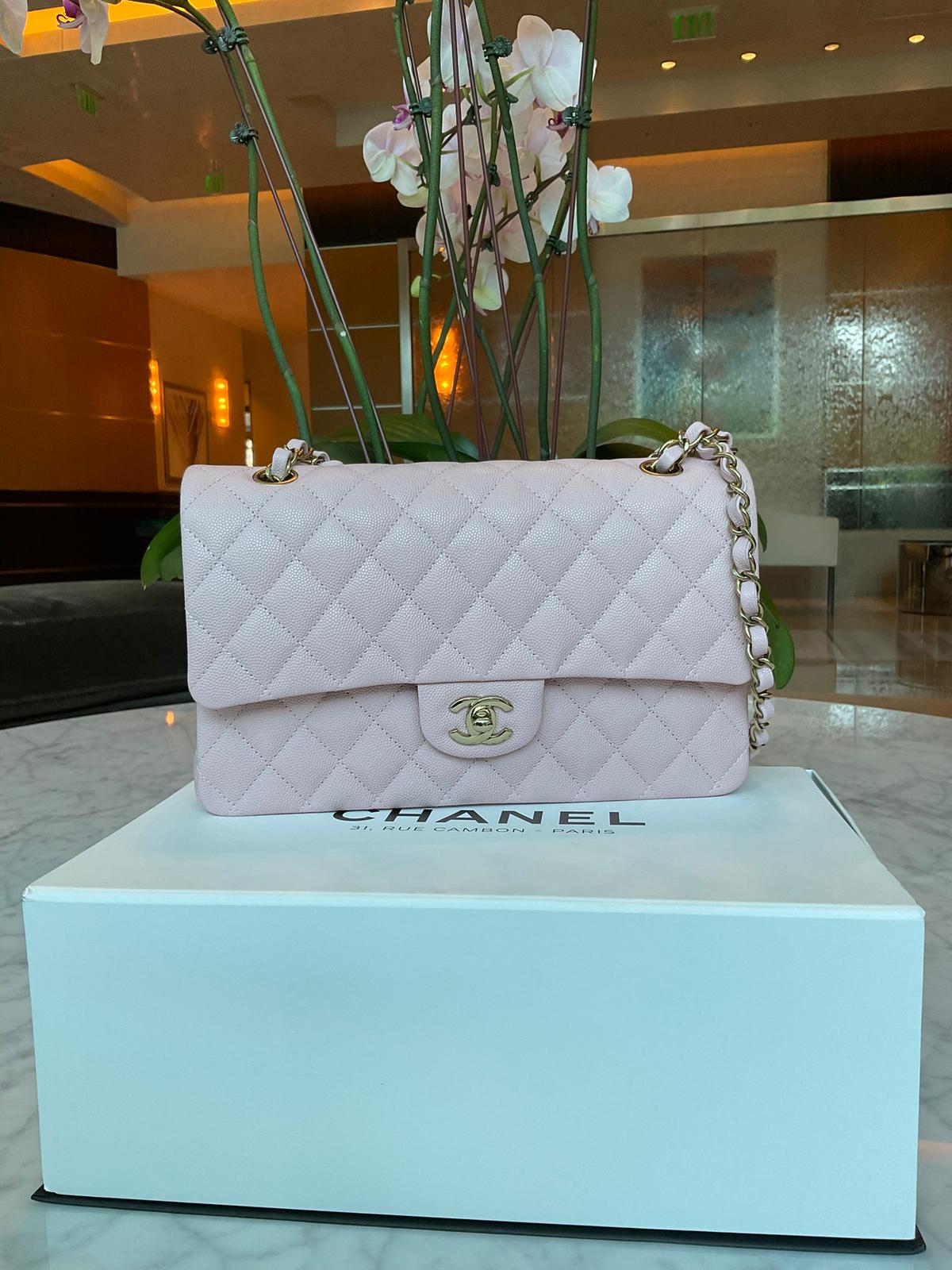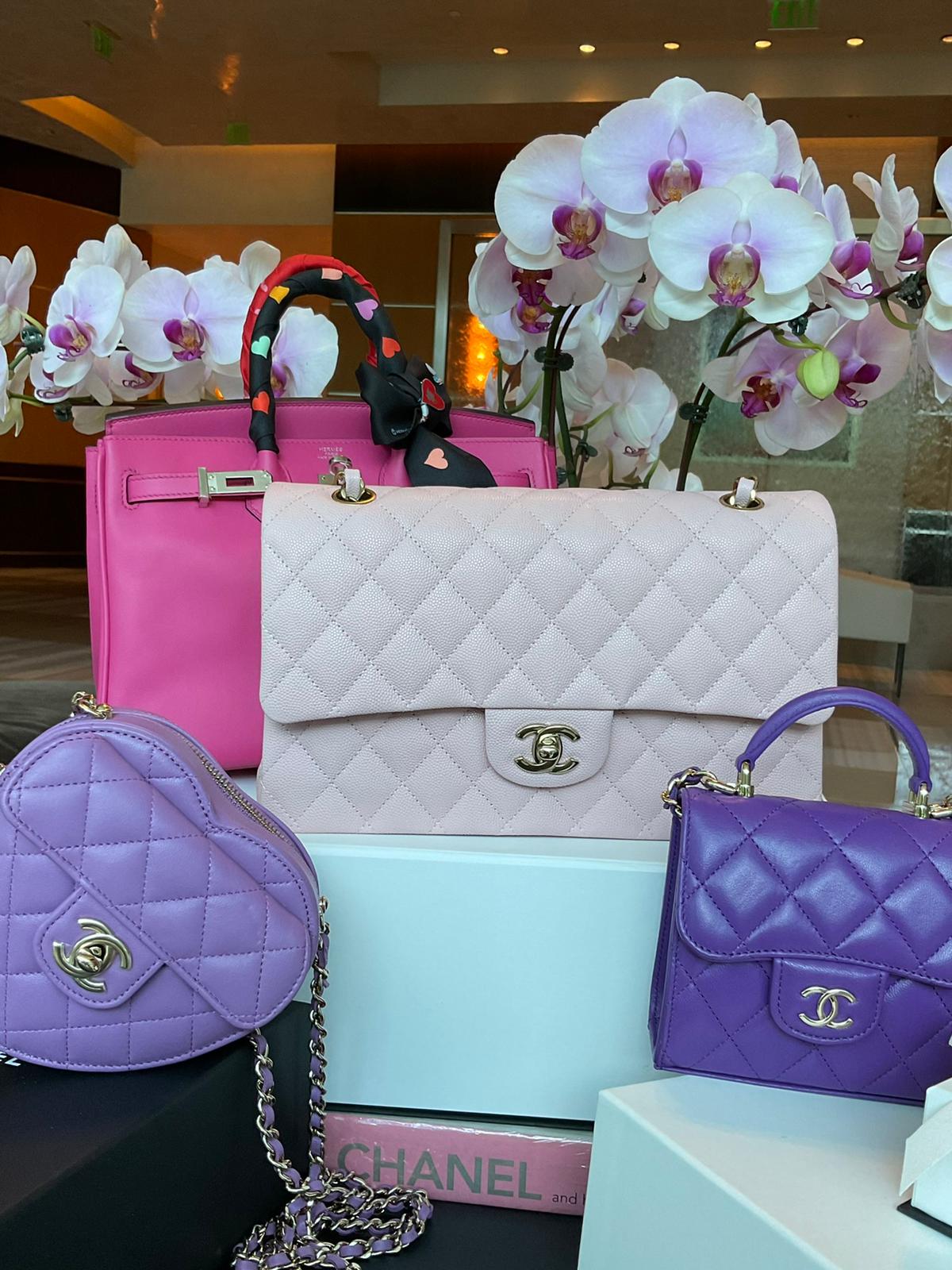 Let's do some handbag math, shall we? In Paris, this bag sells for €8250. With the 13% VAT refund of €1072.50, that brings the cost to €7,177.50.
In the United States, this bag costs $8,800 plus tax (For this example, let's say 9.5%, which is $836 in taxes). Total price: $9,636.
At the time of purchase, the euro to dollar was at parity. One dollar equaled one euro.
Read about updated Chanel prices as of Aug 9th: Here are the New Chanel Prices in Europe August 2022
Total savings: $2,458.50
Of course, at U.S. customs, you must declare all the items that you purchased abroad. Make sure you have readily available all of your purchased goods and the receipts.