Why it Always Pays to Shop Hermès in Paris
What My Mini Kelly 20 Cost In Paris
Shopping at Hermès in Paris is an absolute magical dream… Really nothing compares to the mothership of the orange Mecca. But beyond the magic and the allure there's a financial component: the substantial saving that comes with the experience and opportunity.
A Little Handbag Math
In Part II, I revealed my Parisian treasure so let's use my Mauve Sylvestre mini Kelly as an example. The price was €5900 or $6578. Exactly one year earlier, I purchased the same bag in the same leather (Blue Brume Kelly 20) in New York City for $8000 plus tax, making it $8710. As there's been no Hermès U.S. price increase, presumably that's what it would be if purchased today in NYC. With simple handbag math, that's a $2132 or a 25% saving just by purchasing in Paris.
$8710 – $6578 = $2132  savings (25%) 
But, wait, there's more LOL. An American purchasing in Paris can apply for the VAT refund of 10%. On a €5900 item, it's €590 (or $658) less. That makes total savings approx $2800. To be clear the Global Blue agency that facilities the VAT transactions/refunds does deduct a small fee from that 10% return but for our purposes, let's just go with the estimated 10%.
€5900 – €590 = €5310 ($5921.71)
therefore total cost:
$8710 (US price) – $5921.71(Euro price) = $2788.29 savings 
Do a few more calculations and you see that the difference between purchasing that mini Kelly in Paris versus New York City is actually closer to 32%. Or, put another way, the savings afford you at least one round trip airfare to Paris.
However, the math doesn't end there. Upon returning to the United States it is absolutely imperative to declare your purchase and pay the duty determined by your customs officer. So essentially when this duty is paid (approx 6-9%) you are cancelling out the VAT you received. I go into this in tremendous detail in another article that I will share here.
To learn more about the VAT and customs process be sure to read more: The VAT and Customs Procedures
But for the purposes of this article I want to show you the significant savings of shopping for Hermès in Paris.
Customs Etiquette - Carry Your Receipts
This might just be the most important thing you learn from this article series. When traveling abroad, you must carry your receipts for any luxury handbags that you take along with you.
Let me say that again. When returning to the United States on an international flight, for any high ticket items originally brought from home, you should carry the respective receipts. Difficult as that may be – not everyone keeps those receipts – you must be able to prove that ownership of your Birkin or Flap, for example, predated the trip.
I'm going to share a very personal story exemplifying how things can go wrong.
Back in March 2019, I returned from a four week trip to New Delhi, India. As PurseBop readers know, I love to travel with my bags. After all, what's the point of having them if I don't use them!
On this particular trip, I was accompanied by my blue hydra special order Hermès Birkin 30, noir swift Birkin 25, Chanel Cocodile medium flap, Hermès rose extreme Mini Kelly, small Louis Vuitton cuff bracelet, and small Dior Book Tote. It sounds like a lot of bags, but remember I was gone for a full month and I like to switch things up. Further, these selections were made for best nesting practices.
I have "global entry" credentials but, on this particular trip, when I arrived at Chicago O'Hare Airport, for some unknown reason I was asked to walk through the red channel. For those unfamiliar, the red channel is where returning citizens go when they have items to declare. I, however, did not have anything new to declare. Nevertheless, the officer asked a few questions about jewelry to which I honestly replied that I had what I was wearing and a few small items that I showed him from my purse. Everything seemed fine.
However, this is actually where and when the problems arose. The agent again asked me if I had anything to declare, to which I replied only what I had listed. He then asked for my carry-on and when he opened it he found this vast selection of handbags that were neatly packed nesting one inside the other each inside their dust bags and stored with precision. To him, these appeared like brand new items I was bringing into the United States. 
Now, you all know my collection like the back of your hand and know that none of these bags that I listed above were purchased abroad on that February 2019 trip. All traveled with me from Chicago to New Delhi and back to Chicago. When he started pulling one Birkin out from another I began to realize that this did not look good. There was some discussion back-and-forth and basically he wanted me to prove to him that these handbags were in fact purchased prior to this trip. Unfortunately I did not have any receipts with me (after all who does). Yet, he insisted upon seeing them. I tried to explain that they are kept at home and I did not have photos of them.
However, what I did have was an Instagram page where I could trace back dates and find photos for all of the pieces that preceded this trip. I also explained that I had a blog where each of my handbags had a story and were shared publicly. I don't think he was particularly interested in my blog or my Instagram but he got the point that for whatever reason this was something that I do. He warned me very firmly that if I ever were to travel again with any bags that could potentially be considered new upon inspection at Customs, I should always have receipts to show when/where they were purchased.
Let me tell you, this was quite an unpleasant experience. Fortunately for me, it ended well. But, it certainly taught me a lesson.
Why Selecting Travel Handbags is Just as Important as Shopping
Which Bags Did I Travel to Paris With and Why?
So, why am I telling you this story now in the midst of a Paris trip recap? This December 2021 jaunt was my first international trip (other than Mexico) since New Delhi. With the memory of my Customs nightmare still fresh, I was not going to repeat the same mistake.
As a result, when packing for Paris and selecting handbags  I was very careful to keep two things in mind. First, none of the bags brought on this trip would appear new, and, second, I would have a receipt for all. In actuality, as this was a much shorter trip, there really was no need for a full complement of bags. I actually brought only two. How very un-PurseBop-like of me!
Bag number one was my black mink jumbo from Dec 2013. It's a fluffy soft cross body that really packs a punch. Not only is it spacious, but even when worn over a bulky Moncler puffer, it rests at the perfect spot close to the body. The soft structure easily accommodates gloves, wallet, passports, and more. In fact, when reviewing earlier Paris stories here on the site, I realized she was a frequent flyer, LOL.
As for the other bag brought to Paris, there's actually a story. Less about the bag itself – my black Birkin 25 in Swift leather – but more about Mr. PurseBop's reaction to it. Let me take you back to my leather appointment at FSH. 
As we sat waiting for the sales associate to return, Mr. PurseBop made a very interesting (and somewhat irritating) comment : 
"why have you brought 'this bag' to Paris."
It's one of my favorites, and has traveled the world with me — like everywhere!!! You know that.. why would you even ask that? 
He replied by saying:
"you have so many beautiful Birkins and Kellys, why this one?"
I think I was absolutely mortified. Was he really just calling my Birkin 25 in noir swift ugly — seriously?
I suppose what he was really asking and wondering was why I didn't bring my Rose Tyrein ostrich Kelly 25, or my Nigel Peak Birkin 25, or my Bubblegum Pink Birkin 25, for example. In other words, one of my really special bags.
In his mind, this was a special occasion, coming to Paris, coming to the mothership, the secret garden… taking so many pictures, why would I bring a workhorse bag rather than something extraordinary. 
His question needed a very serious reply. So I began to explain.
First, I did not want to bring a brand new bag and risk issues at Customs even if I carried the receipt.
Second, I was trying to be safe by selecting a more under-the-radar bag, rather than a "look at me" one.
Third, I did not want to baby my bag. That's just the worst feeling; using something but being constantly stressed about it. Putting those together, I selected a neutral, well traveled and stress-free Hermès bag for this trip.
And, most important, I wanted – and fortunately had – no trouble with Customs upon returning to the United States.
And here's one more hint. When returning to your home country, pack your declared purchases in carry-on luggage. This will give you quick access to them both at the airport VAT office upon departure, and again at arrival into customs. This organization really simplifies the process for you  . . . and the Customs officers. In turn, the officer just might impose a lower taxation rate on your new luxury goods. Trust me, it really helps.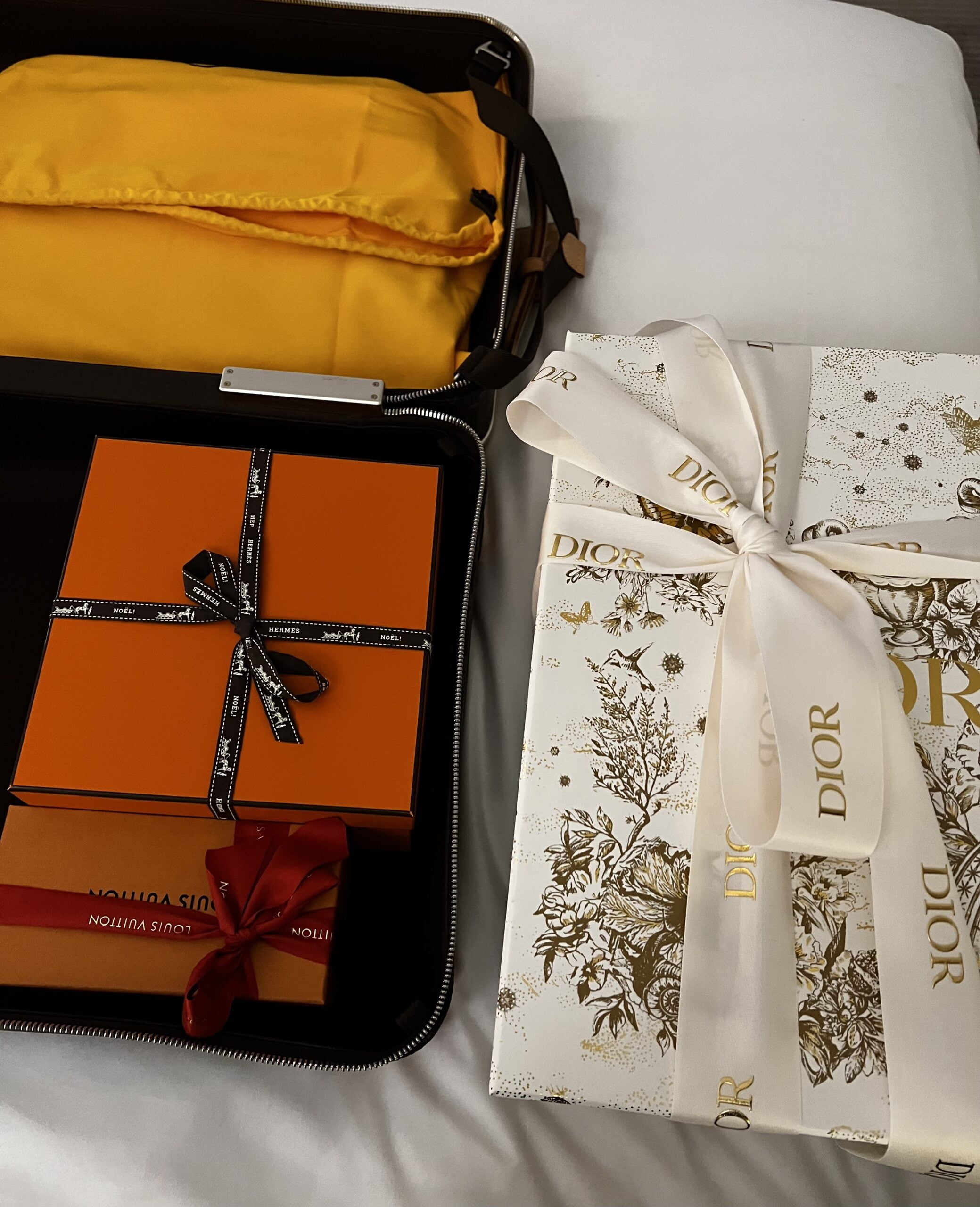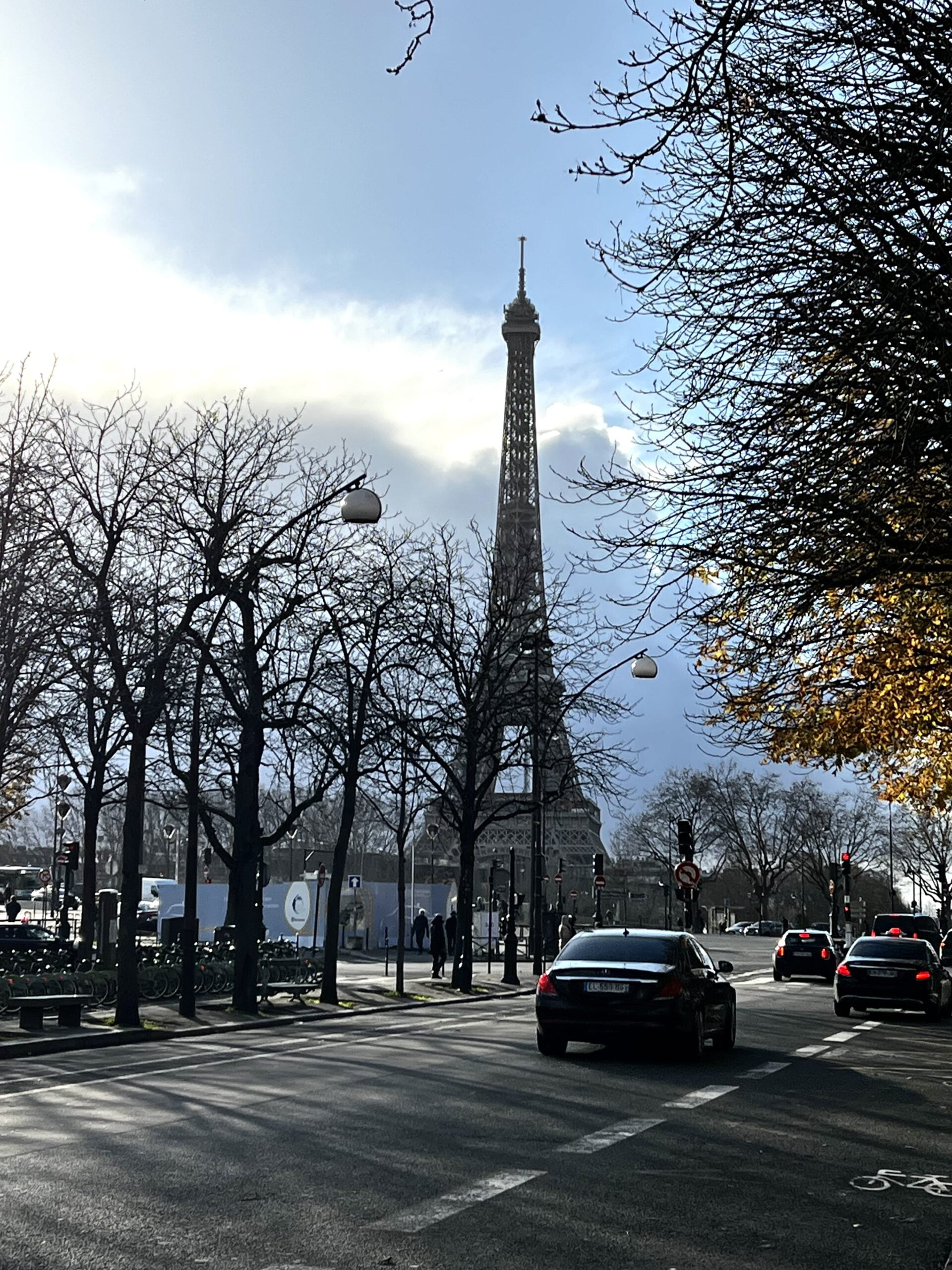 Updated: May 18th, 2022