Rumor has it prices on some Hermès items are going up soon… February 19th to be exact.  Which goods you ask?  Well, you know the Hermès things you buy in order to get a Birkin…  A little birdie told us that prices on fine china, fine jewelry, watches and fragrances will increase in the United States. No word on Europe or Asia.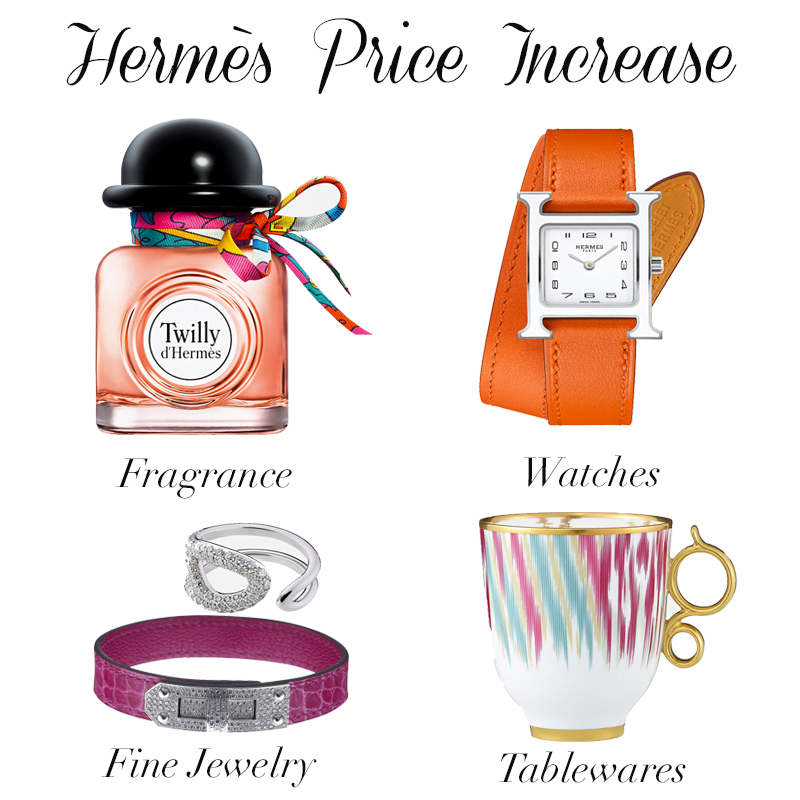 We don't know what that means for leather goods (or for that matter, scarves and enamel bracelets). Thus far there's been no word (or gossip) about an increase on the bags, but we note that prices have been stable three years. On the other hand, Hermès price increases historically happen in January and, to state the obvious, it's now February. We're not sure our long time collectors of the brand are too happy about that, but that's a different discussion. Remember we just  reported prices on leather just went up in the UK (read: Hermes Prices 2018 Update: UK First To Go Up). 
Maybe someone ought to warn the Real Housewife of Beverly Hills who doled out about $19,000 for Hermès dinner party dishes; it's time to complete the set before the china prices soar. 
Is a buying trip to your favorite Hermès store now on your to-do list?
We'll keep you updated as we learn more, as always.