Goyard… why does it have to be so hard? At least that's what I repeatedly asked myself during a recent visit to Paris. It had been five years since my last trip, and even longer for my traveling companion – my mom.
Sightseeing was less on the agenda than what we call "feeling Paris." Walking the streets, finding hidden (from us anyway) gardens, sitting at cafés watching the world, all while practicing our long ago high school French lessons. Sure, we did touristy things too: top of the Eiffel Tower, Giverny, Bourse Museum. I confess, shopping was on the list as well. Goyard was a planned target, particularly with a stronger U.S. dollar and the knowledge that prices were lower in France.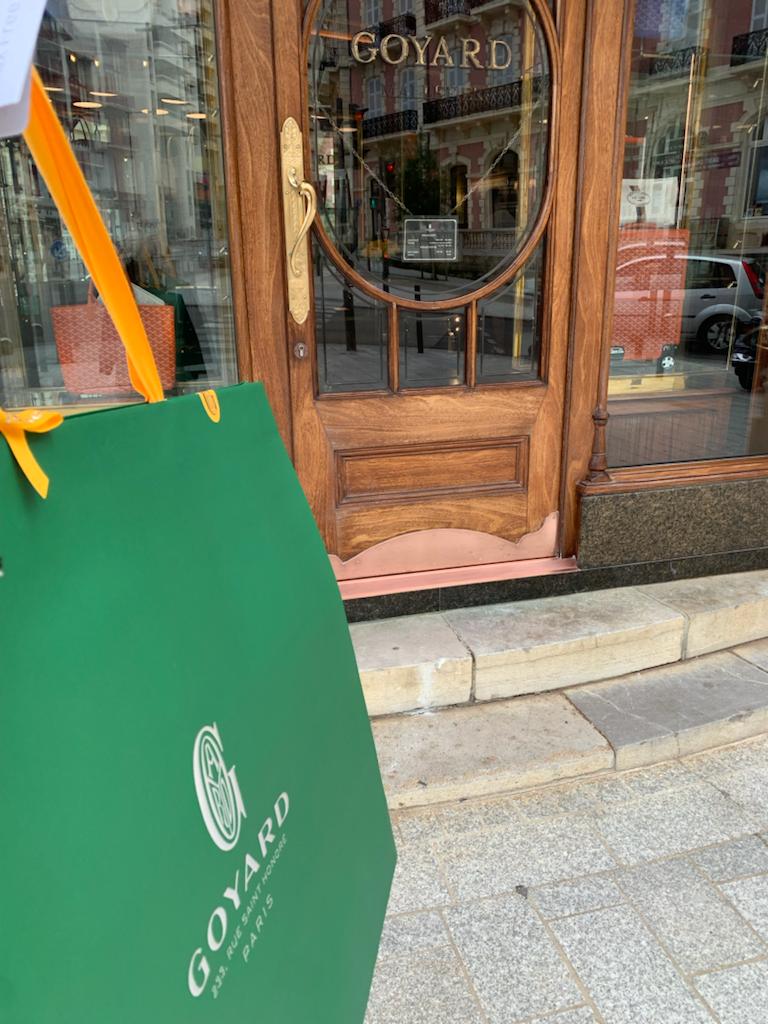 To be honest, I've never owned anything by Goyard. When the brand was truly all the rage in my community 5-10 years ago, I passed. Goyard, and particularly the Saint Louis tote, was everywhere. Yet it was attractive and authentically only available in one nearby location.
Except, as I learned, so many of the bags I admired were fake. Whether purchased from eBay (as some did) or a street corner (I witnessed an acquaintance do that), the ubiquity and devaluation bothered me.
As fashion would have it, Goyard bags are a bit less prevalent, at least in my little bit of the world. Desire for a new easy tote dictated it was time to finally take the plunge. And so, Goyard Paris, I was coming for you.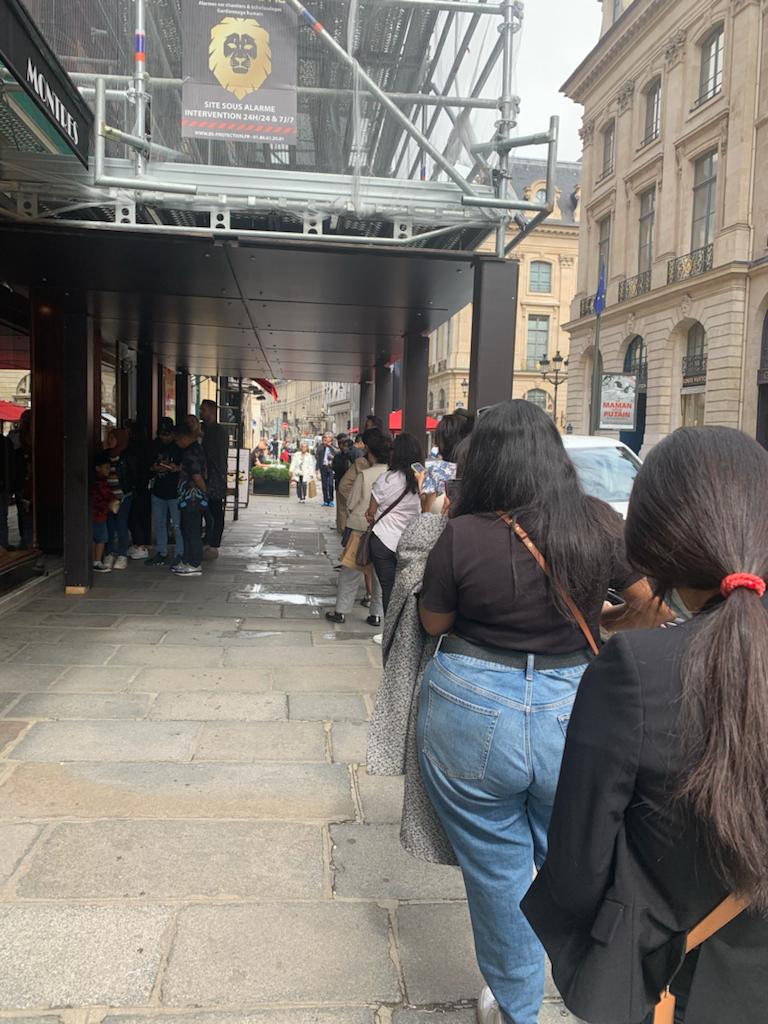 Yeah, well, me and everyone else in Paris apparently. Lines at Goyard on Rue Saint Honoré were unbearably long. At every time of day – morning, noon, and evening (it closes at 7pm), weekends and weekdays. The shopkeeper next door told another worker (in French, bien sûr) that it was like this every day and insane.
With so much to do, and so little time in Paris, I could not devote a day to waiting. Frankly, queuing to shop isn't my style, and even offends. Nevertheless, several times I tried, willing to stand in line for maybe 20 minutes.
The line never moved. Not that it would have mattered much as there were at least 20 groups ahead of me. In one particular instance, I waited my allotted 20 minutes, gave up, and happened to walk by 90 minutes later to see a woman who had been about five ahead of me, still outside waiting! Her wait clearly was more than two hours.
That sounded the death knell on my hopes for a Goyard bag. I was officially done. . . unless I could find a workaround. Unfortunately the hotel concierge had no special contacts or magic wand to get me in. Nor did he have any heartening advice.
And then, I came up with something. On our one night without dinner plans, I dragged my mother up to Haussmann Boulevard, which we had not yet visited. Printemps stayed open until 8pm. And guess what's inside that department store . . . a Goyard boutique.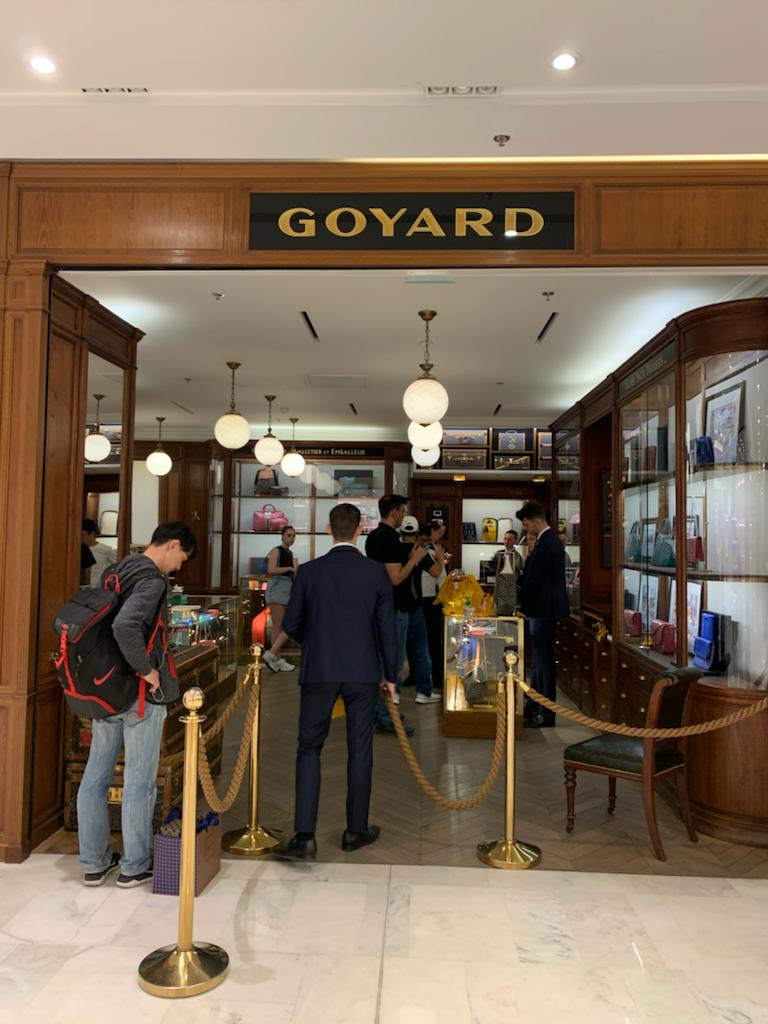 Arriving just before 7pm, there was only one person waiting. A couple of other customers were being helped within the confines of the in-store boutique. Less than 20 minutes later, I was being helped by a funny and charming young associate. He insisted I try on different styles and sizes. Ultimately, I chose this bag of sunshine; so far out of my typical color scheme and yet happy and appropriate.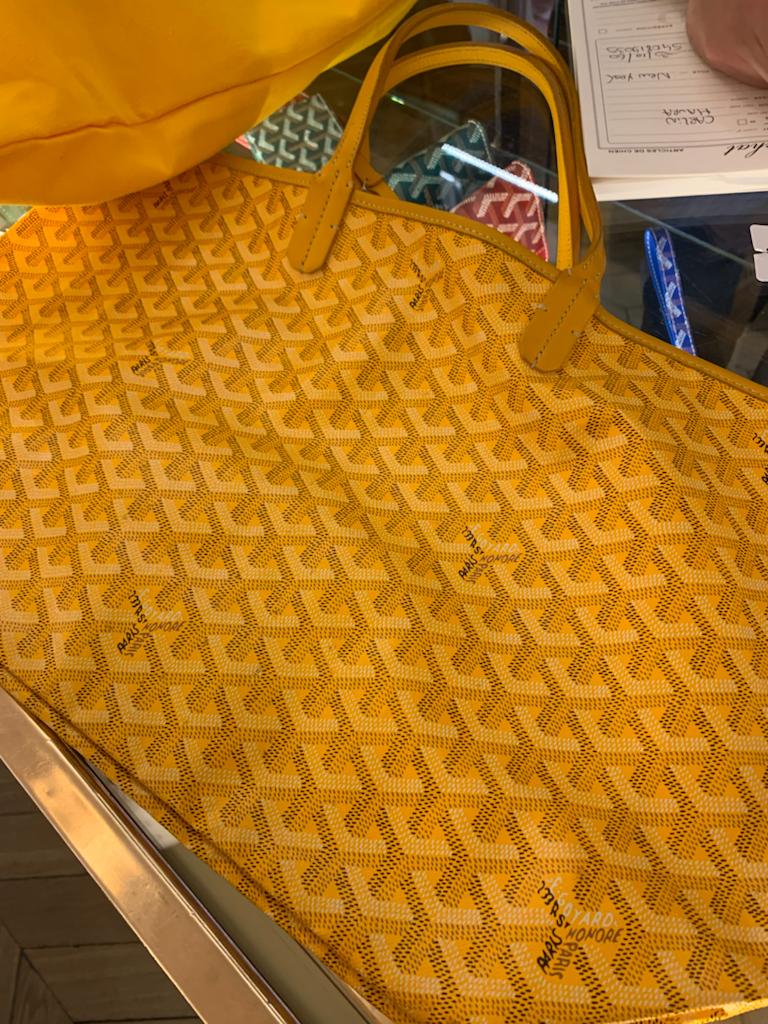 Talk about feeling as though you've beaten the system! But it doesn't end there. Check out the handbag math. As you might expect, I came to France prepared. From our PurseBop articles, I knew the U.S. prices of many bags. That PM Saint Louis tote (in the 'special' yellow color) retails for about $1600, plus expected sales tax of about $132, for a total $1732.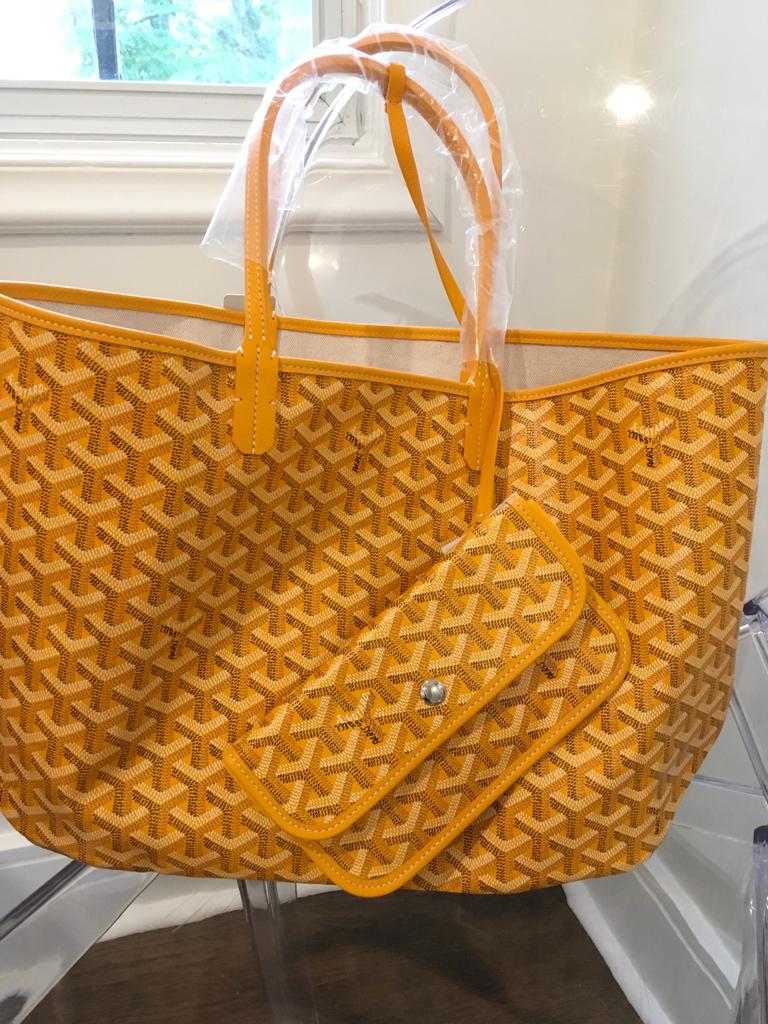 In Paris, that same bag sells for €1220. With the 12% VAT refund of €146.4, that brings the cost to €1073.6. At a conversion rate of 1.05 (about what it was at the time) – in U.S. dollars that's now $1126. In other words, there's a saving of about $600, just by purchasing in Paris. And when I declared my items at U.S. Customs (as you must do), since I was traveling with my non-shopping mother, I was not assessed any extra amount.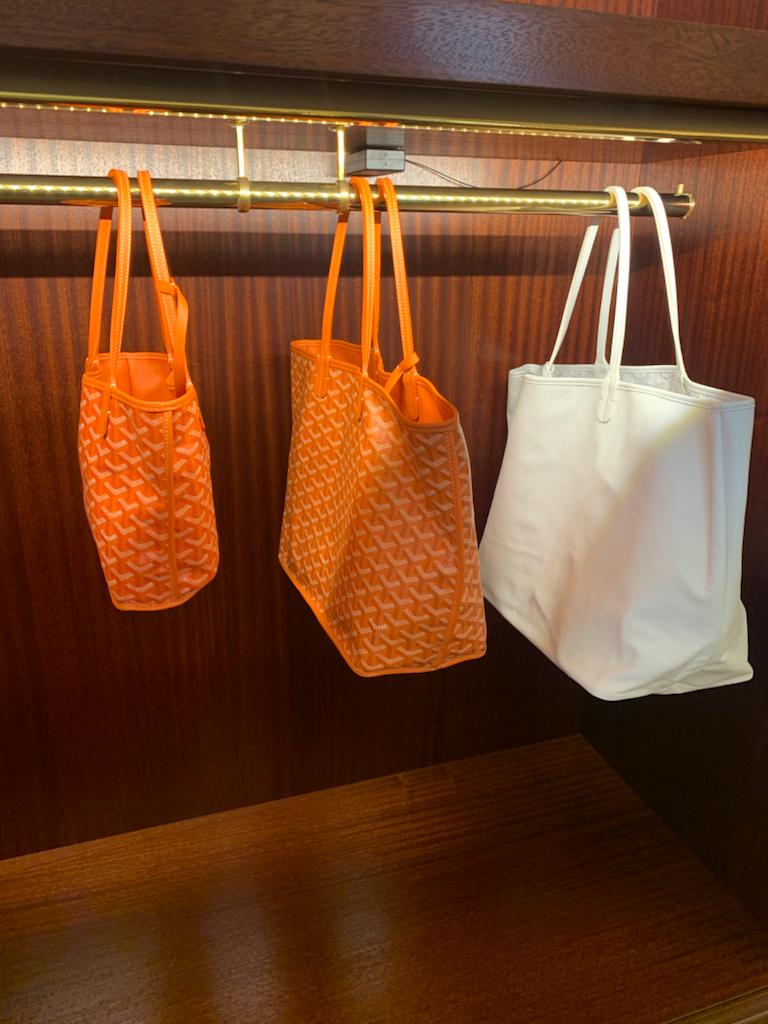 Am I happy with my purchase and the savings? Absolutely. Did I enjoy the experience of trying to shop at Goyard for days on end? Absolutely not.
PS when I informed the hotel concierge of my success, he suggested I keep Goyard Printemps a 'secret.' PurseBop wouldn't allow me to do so ;)