This is a totally impromptu and unplanned post as I am certainly not a jewelry blogger. As you know, our focus at PurseBop is bags, purses, and handbags LOL. But as I scrolled through my camera roll to select photos for my anniversary reveal on Instagram… I realized that there's actually a sweet story here. This will not serve as a guide or offer any type of informational content. It is strictly a journal entry from an elated girl who is celebrating a special wedding anniversary. We (Mr PB & I) are saying 'I do' all over again with the Van Cleef & Arpels Lotus ring.
View this post on Instagram
So here it goes…
This is my very first Van Cleef and Arpels piece. Shocking, I know. Consider me late to the game. Most of the Hermès aficionados here seem to be equally obsessed with VCA. As a result, since starting this blog eight years ago, I have accumulated and stowed away knowledge from all of you. I also have a handful of completely and totally obsessed VCA girlfriends who probably own half the store. And you know who you are.
Over the years I have admired the beautiful creations, including, of course, the signature Alhambra and all of its variations. And I am no different than most of you in that I love diamonds… But what girl doesn't?! So it's fair to say that the VCA jewels I've paid particular attention to are definitely the special diamond pieces. Indeed, one of the first gasp-inducing moments that sent me straight to the VCA website was years ago when @swedishandstylish posted an incredible ring on instagram (gosh I miss you on IG girl) – 2016 to be exact!
#VCALotusRing was all I needed to find this stunner. At the time, I made a mental note to myself: If I ever decide to buy another diamond ring I must revisit this spectacular piece. End of story. Or so I thought. 
Throughout the years I observed so many of you blossom into avid VCA collectors with burgeoning diverse collections. I admired in person and from afar. 
The Lotus ring is not that frequently spotted on social media but whenever it popped up, I always took note. And my attention went not just to the ring. I'd study the owner's profile — sort of sum up their style, know what I mean… 
Fast forward to 2021… A trio of ladies enjoying a leisurely lunch at Le Colonial in Chicago. Conveniently, and not coincidentally, it is right above the VCA store on Oak Street. When planning our get-together, my friend mentioned that she wanted to stop in at VCA to possibly pick up a pendant for her daughters golden birthday… it was her 18th birthday on the 18th of that month. Accordingly, we made a 3pm appointment. Little did I know that this sweet 'golden'  gift would lead to an exciting and exhilarating new obsession. Essentially, my anniversary gift was born here.
The three of us spent the better part of an hour at the store really just having fun. After shopping for the birthday pendant, we took our time to admire every beautiful piece in the shiny showcases. With gleeful banter, we exchanged innocent and imaginary wishlists.
We were doing our rounds until I reached one showcase in the middle of the store… There she was… not particularly prominently featured but rather just sitting there in the far left corner of the case, perhaps waiting for me. This was that OMG moment. I had never seen this ring in person, on anyone, or in any store. March 10, 2021 at approx 3:45 was when we met for the first time face-to-face ❣️
I immediately asked my sales associate if I could see the piece… Until this point, I personally had not asked to see or try anything. But now my heart was racing. There's a sweet flutter of excitement when you know. Except I really didn't know anything too much about this other than its name. I think I vaguely knew that what made this piece unique was that it could be worn two different ways.
Our sales associate gently removed it from the case, walked us over to her desk, and delicately placed it on her velvet pad. The three of us hovered together… I took off my left hand rings, holding out my bare fingers to try the Lotus. I don't remember the first position, whether in open or closed configuration.
Truthfully, I don't remember anything. What I did know was that I was in love. The Lotus ring is a dramatic piece. Neither understated nor subtle, it definitely makes a statement. Notably, the wedding ring I wear every day (since Mr. PurseBop gave it to me) is also somewhat a high drama piece (at least to others).
It was a sort of aha moment —there was a combined opinion that this ring was just perfect for me, that it wasn't too much, that it was my look, my personality.. etc. And to boot, it fit (almost perfectly!) 
I admired it from every angle, watching it sparkle in the light. Open, closed, open and then closed again. The craftsmanship apparent on the bottom was absolutely impeccable … of course. Just stunning. It was magnificent in every way.  But, I would never purchase such an item without Mr PB. Yet, it warranted some serious investigation. VCA… I'll be back!
Now off to Chanel next door… and we know what happened there (read: Reveal: Oh Chanel, What Have You Done to Me (Again)!
In fact, if you watch the reel from that article you'll spot the VCA graduation pendant we had just purchased next door.
View this post on Instagram
Still, I couldn't get the ring off my mind. I'm sure I told Mr. PurseBop about it that evening. Knowing me, I probably pulled up the website to show him pictures. I definitely researched any relevant hashtags on Instagram. The lotus seed had been planted, that was for sure.
That seed took root very quickly because I began consuming every ounce of information I could on VCA and all of its many styles. If I was going to purchase a VCA piece for my upcoming anniversary, it had to be the right one. Which did I love most and should it be the beginning of my collection? Notice I already assumed that while it may be the first, it was unlikely to be the last. In fact, I was already considering which items I might want to add later.
For me personally, this was not going to be an impulsive decision, but rather a well-considered and calculated one. The ring was expensive so there were lots of alternatives at the same price point. For the same sum, I could bring home a full set of Alhambra earrings, necklace, bracelet, and ring. Or I could start an arm stack with a diamond Perlée bracelet and even add one or two more. There were options… lots of pretty options.
I was like a sponge, soaking it all in. I even chatted with a few of you. I'm sure as many of you can relate, I was thirsty for information. I must have visited the VCA website daily, examining different styles and collections, and building imaginary storyboards of desired pieces. However, I always returned to the same page: the Lotus ring. If somebody were to track my VCA browsing history, I guarantee it always ended on the lotus page.
By early May, it was time to take Mr. PurseBop to visit the Lotus ring. According to my camera roll there were more visits to VCA, once alone and once with the same girlfriends after another lunch.
Getting Mr. PurseBop to the city on a weekday for a 4 o'clock appointment is mission impossible. With his schedule, 4 PM is like asking him to take half the day off. But it had to be done —at least once —because I really wanted him to see the piece in person. More importantly, I needed to see his reaction.
I was excited, certainly more than Mr. PB. We made a date day/night out of it, booking the latest appointment available.… Frankly, I would've liked to try on many more pieces, but there simply wasn't much inventory.
As a newbie, that's actually rather frustrating. How is one to buy such expensive pieces without the ability to see, touch, feel, and try? I felt like I was on a tangent of the Hermès world all over again. Anything I asked to see was not in stock. Apparently, this is a relatively recent problem. The repeated pandemic shutdowns in France resulted in a serious shortage of pieces in production, limiting supply, which naturally led to scarcity. Combine this with increased and pent up demand, most luxury houses have been faced with the same problem.
So, Van Cleef Arpels was no exception. Ok, let me not digress too far down the financial news road — you can read all that all here. What we did learn of significance was that there was a price increase expected May 31st and that was fueling an even higher demand.
We told our sales associate that this purchase, if it were going to happen, would be for an upcoming anniversary in July. Truthfully her concern in pushing us to buy now was less about the price increase and more about supply. She couldn't promise the ring would be available in July due to the shortages.
Of course, I considered other options. Another serious contender was the diamond Perlee bracelet. Years ago, in St Tropez, I tried a stack of all three – one in each type of gold, just for fun (clearly I am drawn to them!). On that trip, one of my BFFs bought the all diamond Alhambra pendant. You can read more here. In fact, I think all of the ladies on that trip purchased something from VCA… ironically except me. In any case, my SA had the white gold bangle diamond Perlee for me to try. It's a good thing Mr. PB was with me because he didn't fancy it at all. Let me clarify… he didn't fancy it as my special anniversary gift. Trust me, it's on my wishlist, hehe.
The lotus ring was a no-brainer. He absolutely loved it. He knew it was so 'me'. We do disagree about whether to wear it open or closed. I like it open on the hand and he prefers it closed. Guess who wins, LOL?
I guess there is something so special about a ring and its significance. Additionally, the symbolism behind the lotus flower and what it stands for, really spoke to us in a special way. The lotus flower grows in deep mud, far away from the sun but does eventually reach light – and when it does it blooms the most beautiful flower ever. In Eastern cultures the lotus flower symbolizes purity, enlightenment, and self-evolution.
Our minds were pretty much made up —the lotus ring it would be. There was the issue of size, but I'm not gonna bore you with those details. Ultimately, I figured out the right size and the store managed to procure one, actually the last one in the country. But that day I still wanted to contemplate the size a bit, so we left empty-handed. However, for all intents and purposes, and my heart, the ring was bought that day. Hence, this time stamp post on IG.
View this post on Instagram
The following week I made one more visit with my friend to check the ring sizing again. Unable to resist, my girlfriend unexpectedly returned home with the Guilloche Alhambra pendant! I am in soooo in love with it myself, but that's going to be a Part II story soon!
Expensive lunches these were… and our hubbies strongly advised we stop them, haha!.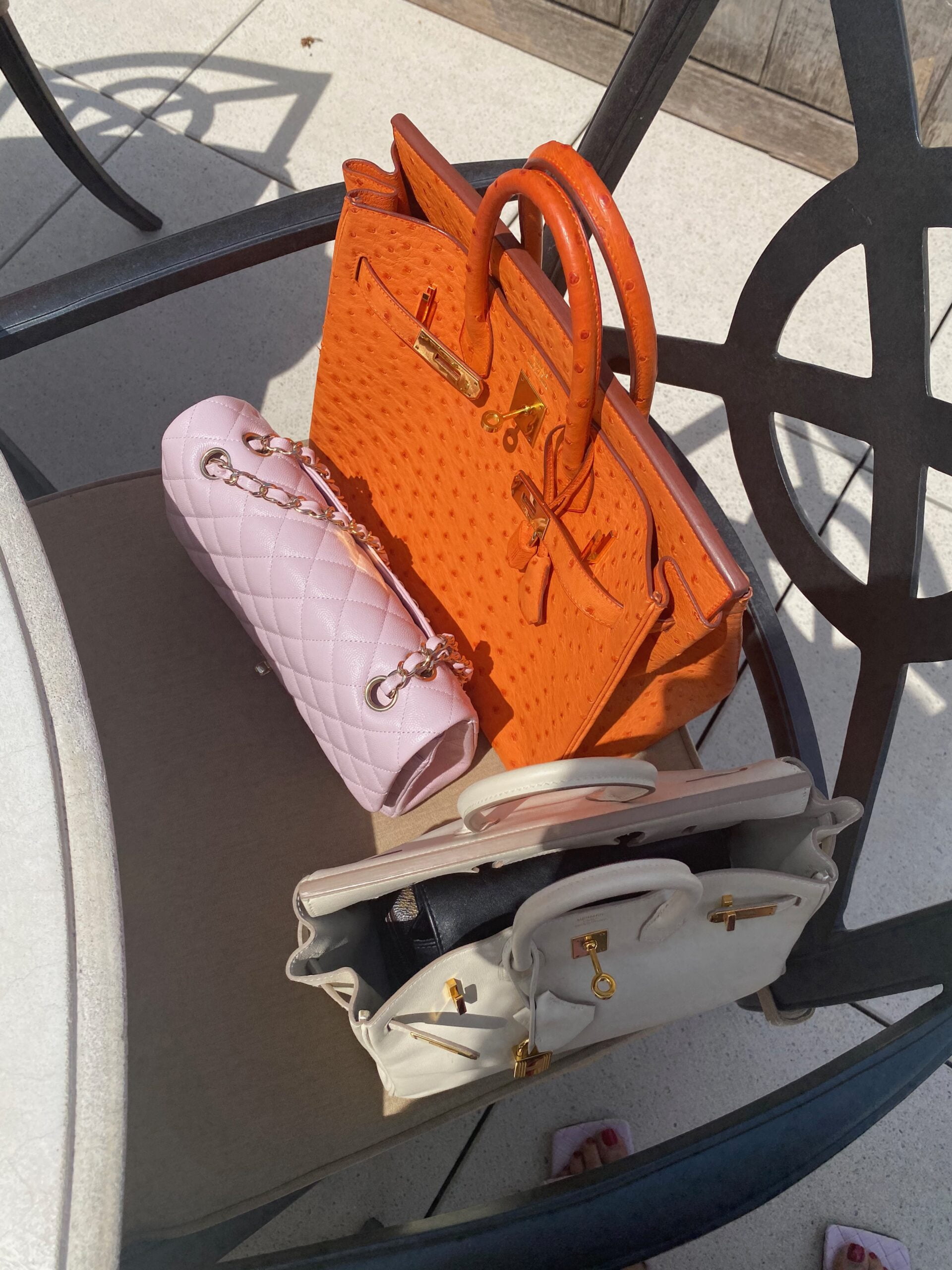 The deal was done —the ring was mine… but with one interesting and sweet twist in our tale. We decided we would pick up the ring from the boutique on our actual wedding anniversary day to say "I do" all over again!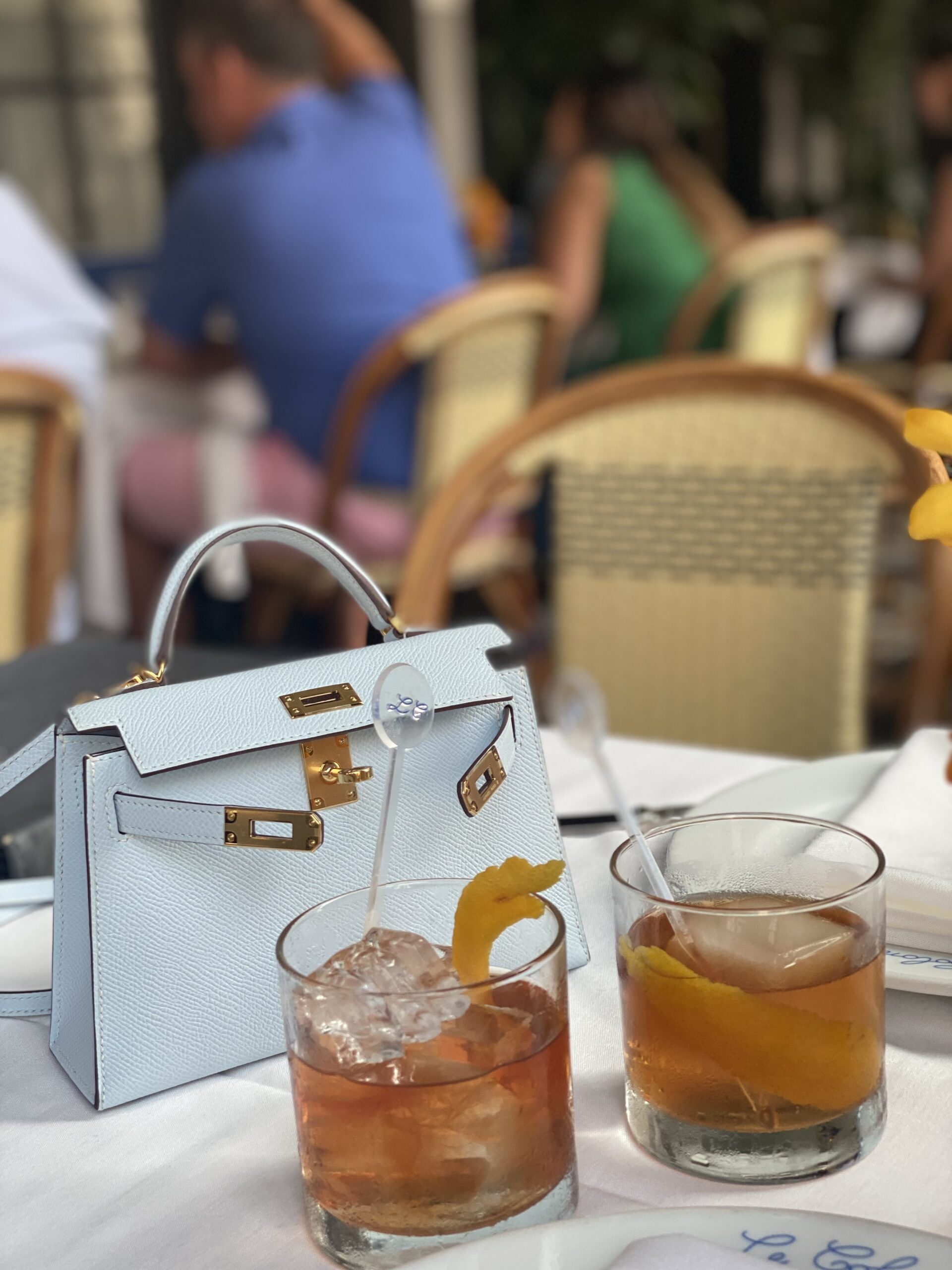 Updated: July 28th, 2021