PB: Did you have a plan for what you wanted to purchase while you were in France?
Brittany: I didn't have a plan or strategy per say. I came to France with a few items on my wish list like fall accessories and evening bags. My MO (modus operandi) was to take advantage of the savings from the depreciated euro with items that stood out to me and fit my style.
PB: Were any purchases total impulse buys?  Were you caught in the moment of shopping in France?
Brittany: None of my items were total impulse buys nor did I  get caught up in any moment! Even if I strayed from my wish list, I carefully considered each item and how it would add to my collection.
Hermes: 
We were in the beautiful city of Saint Tropez  at the Hermes store… I saw a shawl that I had been eyeing for a while back home. This H store even offered it in beautiful fall colors, so I happily bought it. While I was there, I also purchased a  few  gift items like scarves, belts, and bracelets to stock up as Christmas gifts because the price savings were too good to pass up.
I confess I really wanted to buy my first Birkin or Kelly on this trip, but as the others have already mentioned there simply was NO STOCK! PurseBop tried her magic for me too, but there just were not any to be found in all 4 of the Hermes stores we visited. With the savings that PurseBop has outlined for us, I would have practically taken any color or size.
Hermes Belt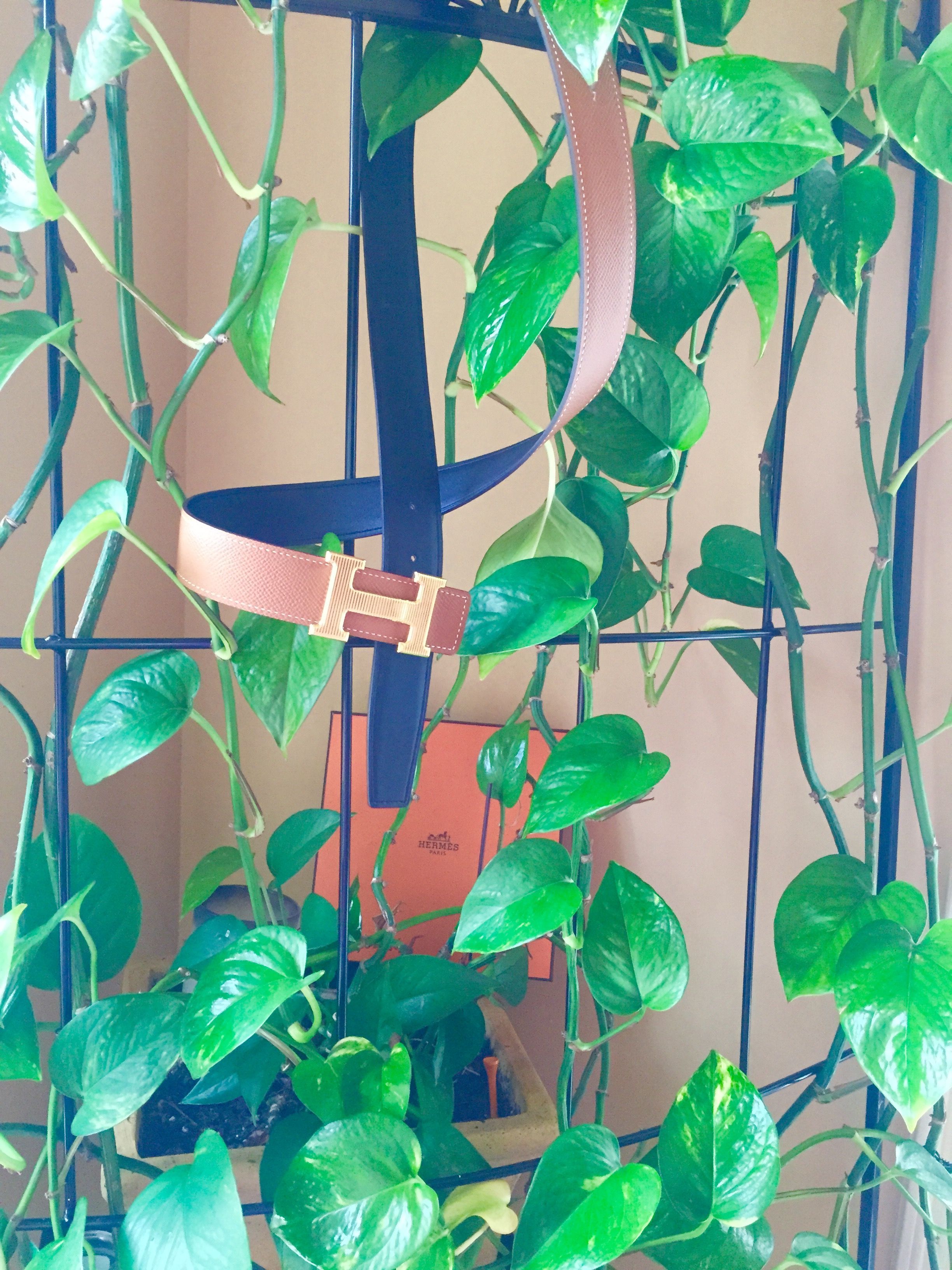 | | |
| --- | --- |
| Region | Hermes Belt |
| USA | $815 |
| | |
| Europe | €700 |
| VAT Refund (approx. 10%) | - €70 |
| Cost After VAT | €630 |
| | |
| US $ Equivalent | $723 |
Hermes Poncho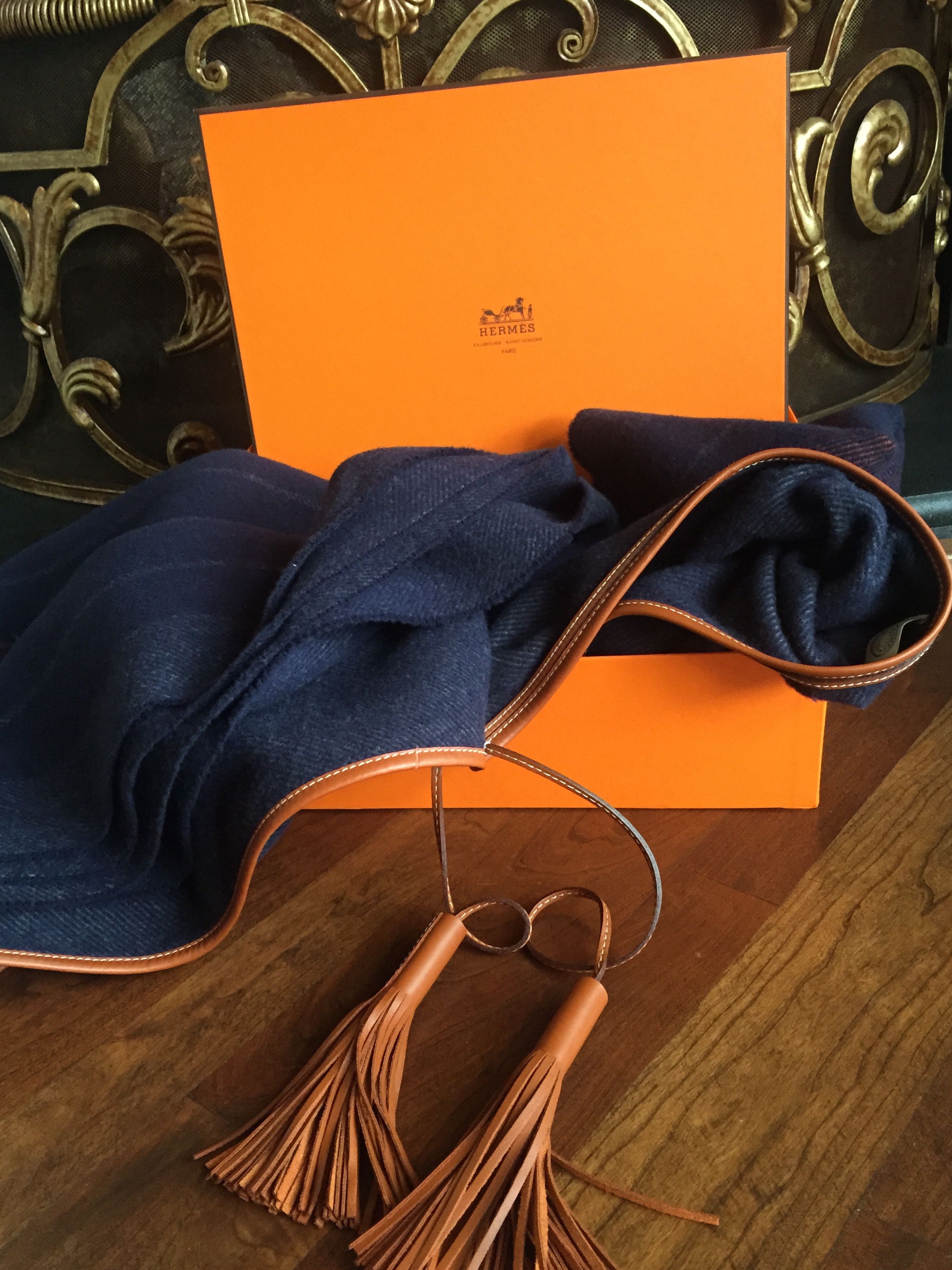 | | |
| --- | --- |
| Region | Hermes Poncho |
| USA | $1,350 |
| | |
| Europe | €1,110 |
| VAT Refund (approx. 10%) | - €110 |
| Cost After VAT | €999 |
| | |
| US $ Equivalent | $1,146 |
Hermes Shawl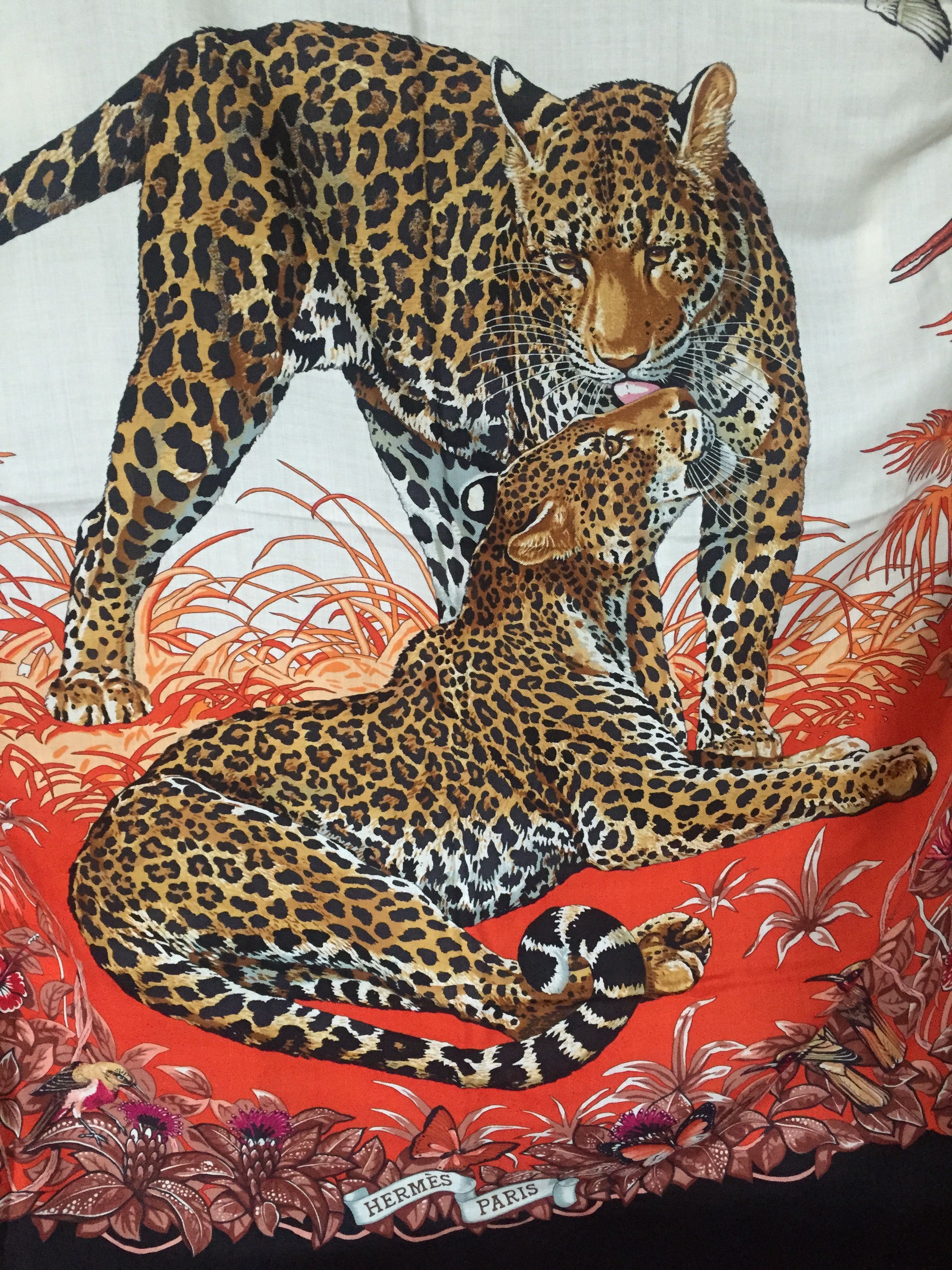 | | |
| --- | --- |
| Region | Hermes Shawl |
| USA | $1,100 |
| | |
| Europe | €900 |
| VAT Refund (approx. 10%) | - €90 |
| Cost After VAT | €810 |
| | |
| US $ Equivalent | $929 |
Hermes Observations: The gap in pricing between Europe and the US has narrowed for Hermes accessories by the move they made earlier this year. Hermes decreased prices on accessories to achieve a more globalized pricing structure (to compensate for the devalued Euro). Hermes decreased prices on accessories only, leather goods mostly remained the same which is why we see a much greater pricing difference with items like bags.
Van Cleef & Arpels: 
PB: Were you pleased with the selection, were you flexible in your choices.
Brittany: I was pleased with the selection in France and started seeking items I hadn't originally thought of even looking for on the trip. In Monte Carlo, we took a quick day trip to the Van Cleef Arpels Jewelry store. For a little background, VCA is my weakness, so naturally it was hard not to give into temptation. As I walked through the store, the perfect white gold necklace with diamonds caught my eye. Even though I didn't originally plan to buy it, I knew it would be the perfect addition to my collection. Some may call this an impulse buy, but for me it was a calculated win. After getting back home, I immediately checked with my local SA and the VCA piece I purchased retailed for $29,000, excluding tax. The tax alone would have made the purchase amount to nearly 32K in the US. In Monte Carlo, I paid a little below $29,000  in total.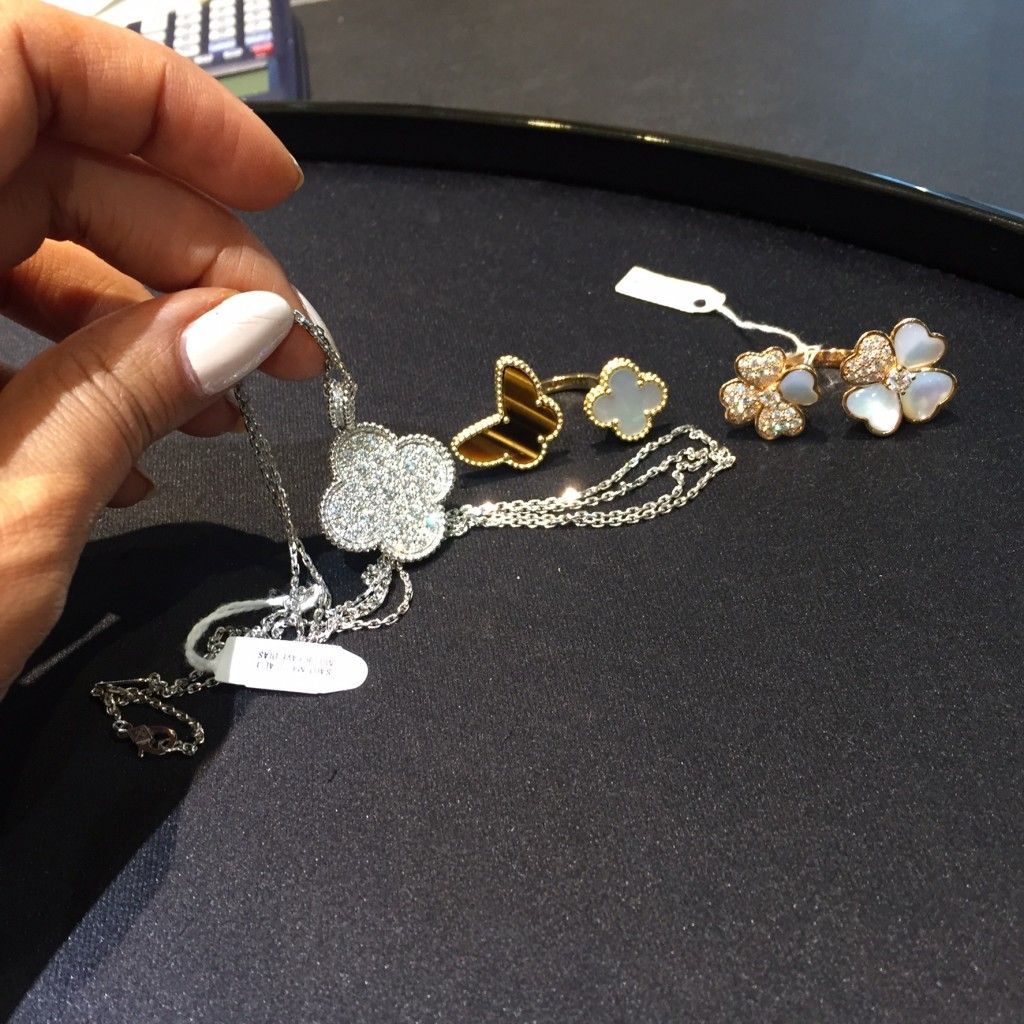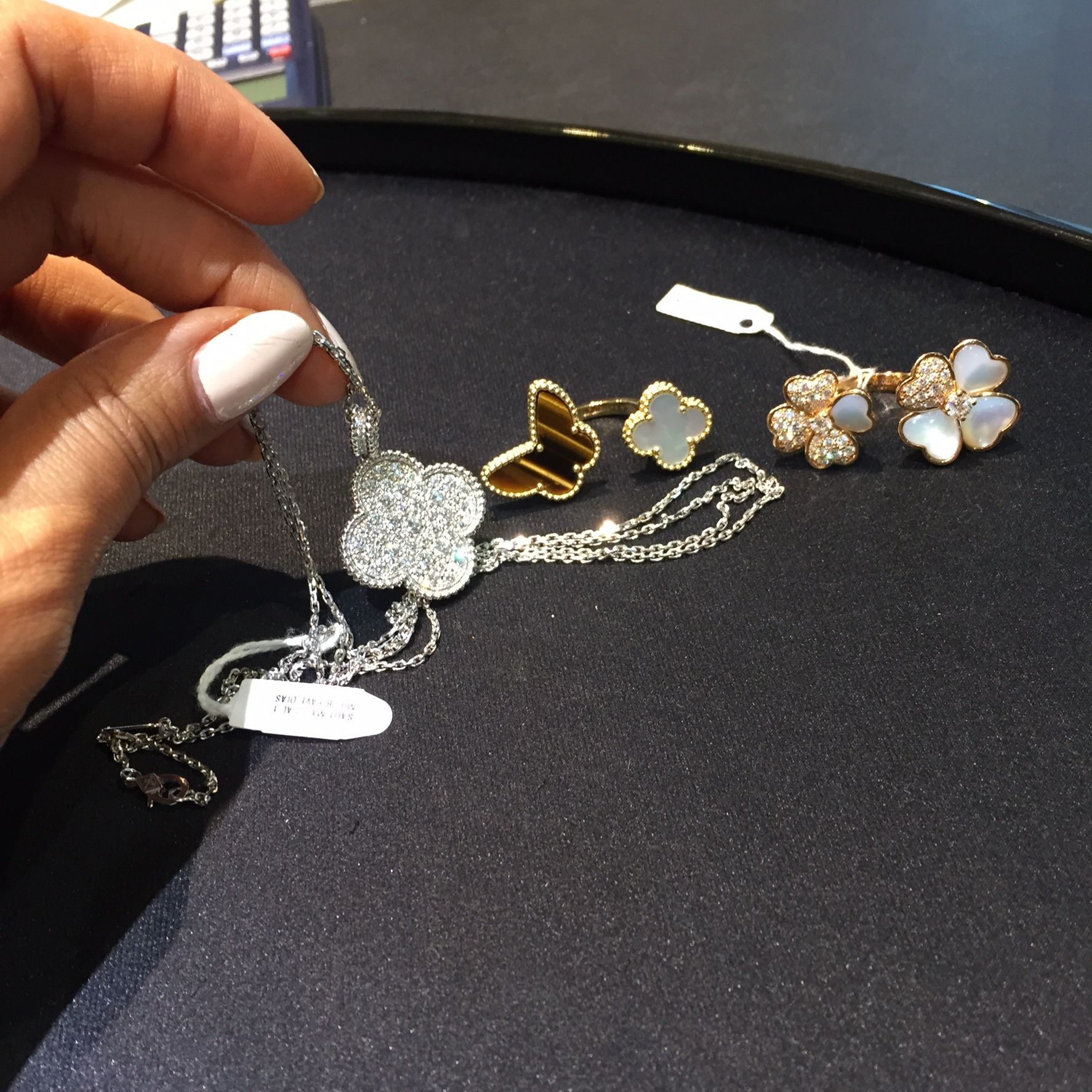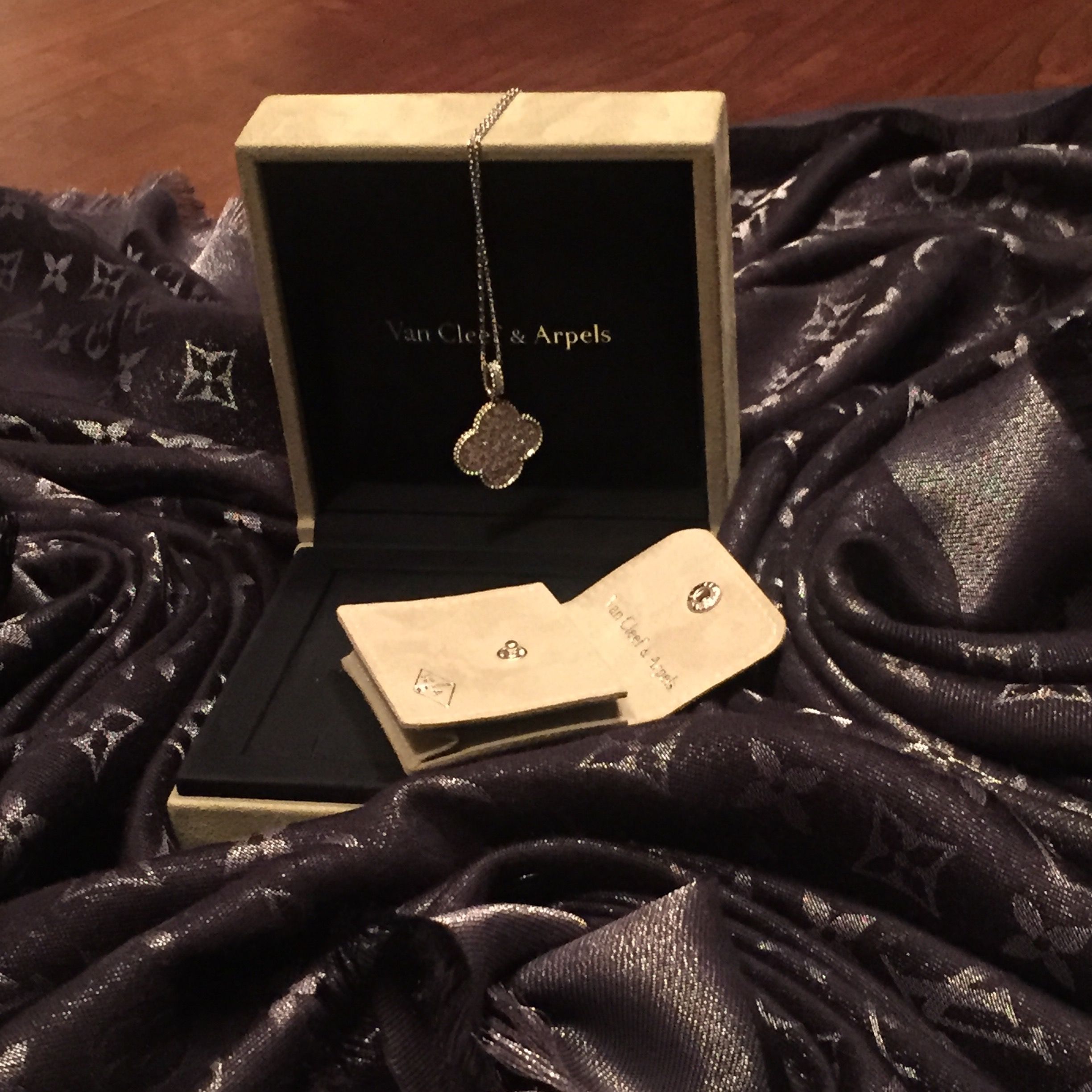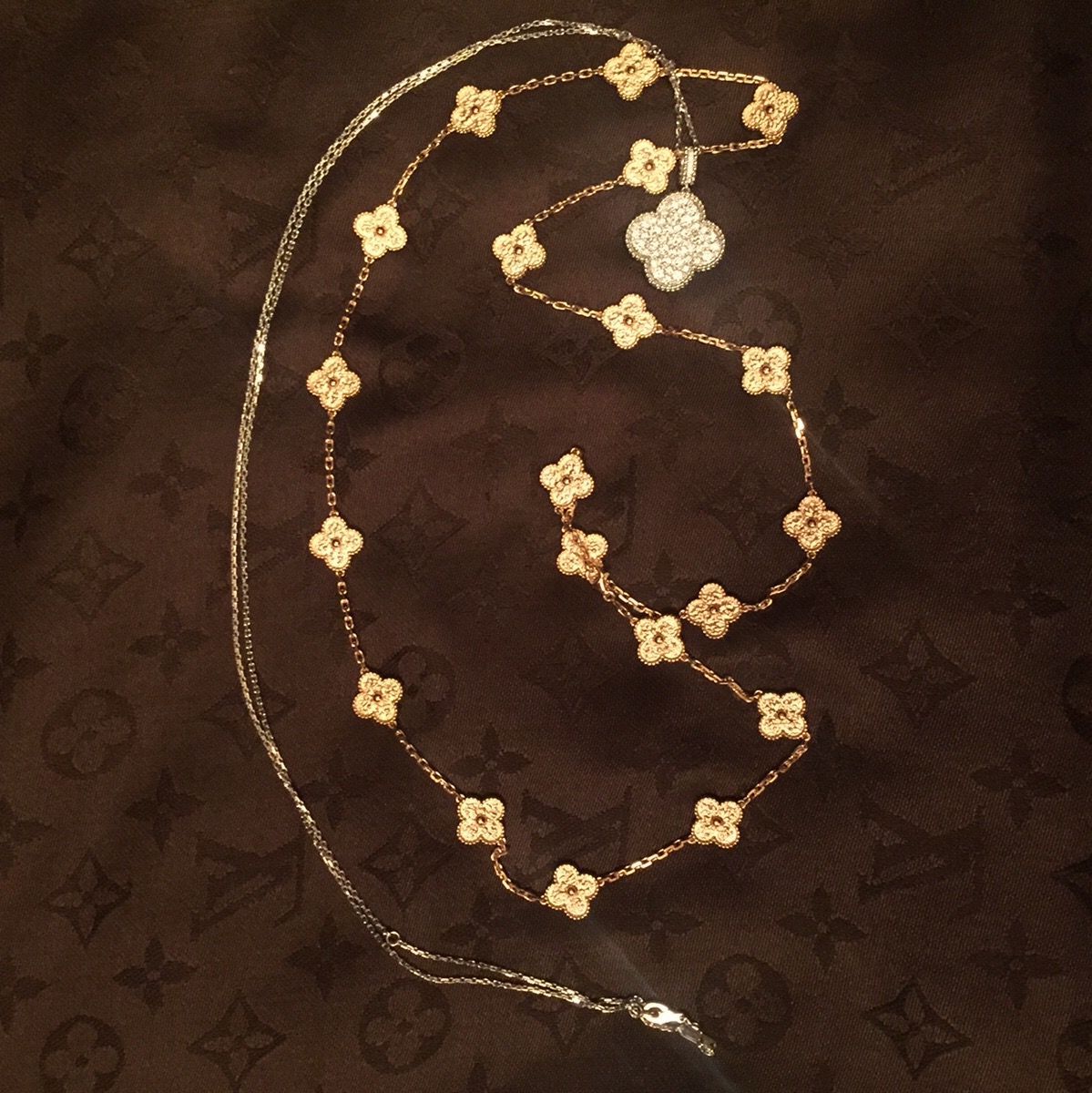 White Gold Magic Alahmbra Large Diamond Pendant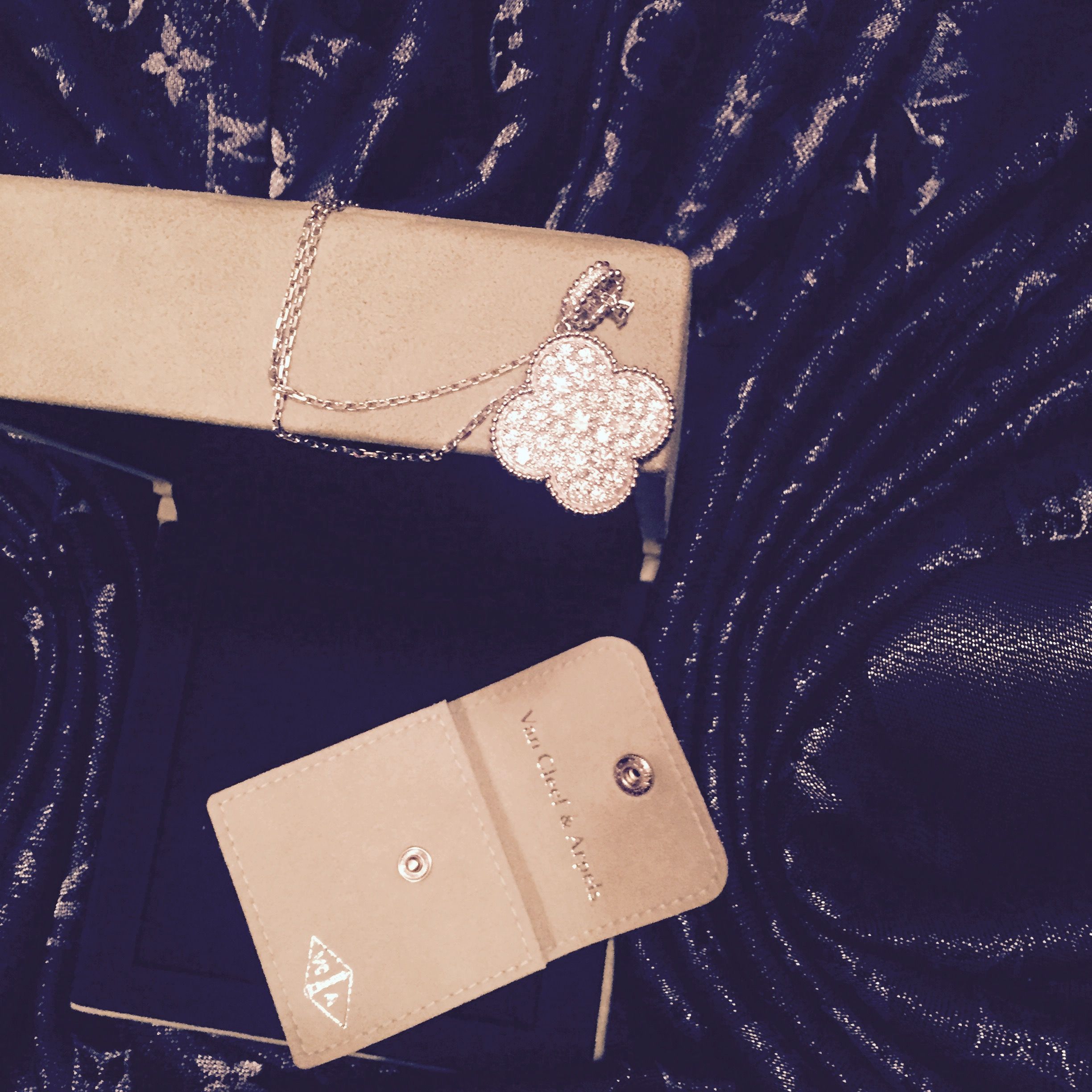 | | |
| --- | --- |
| Region | VCA Pendant |
| USA | $29,000 |
| | |
| Europe | €28,000 |
| VAT Refund (approx. 10%) | €2,800 |
| Cost after VAT | €25,200 |
| | |
| US $ Equivalent | $28,910 |
Let's do some jewelry math…
VCA pendant in the US: $29,000 + $2,973 (tax rate 10.25%) = $31,973 total
VCA pendant in Europe: €28,000  – €2800 (VAT refund 10%) = €25,200 = $28,910 total
What she saved: $31,973 – $28,910 = $3,063 (approximately 10% savings)
VCA Observations: It would seem Van Clef and Arpels has done an excellent job of globalizing (adjusting) their prices to compensate for the fluctuating euro. The cost difference between Europe and the US is minimal. The only money saved will be the tax refund of approximately 10%. If purchasing a large item like Brittany did, then some savings will be recognized, but on lower priced items the difference is probably negligible.
Chanel:
PB: When it came time to choose, what factors swayed you?
Brittany: The main deciding factor behind all my purchases was uniqueness. I wanted to find items that weren't necessarily available to me in the US or at least I wanted to feel as though I bought at a great savings. For example, at the Chanel store in Monte Carlo, when I arrived to the champagne scene, I think nearly every evening bag had been taken out for PurseBop to preview. Other than a very select few, all were familiar to me. After discovering the price on the bag PurseBop had selected for herself, I couldn't resist but request to see it in an alternate color.  It scored high on all my criteria… it was unlike anything I had in my collection and as a bonus, it hit the right price point for me.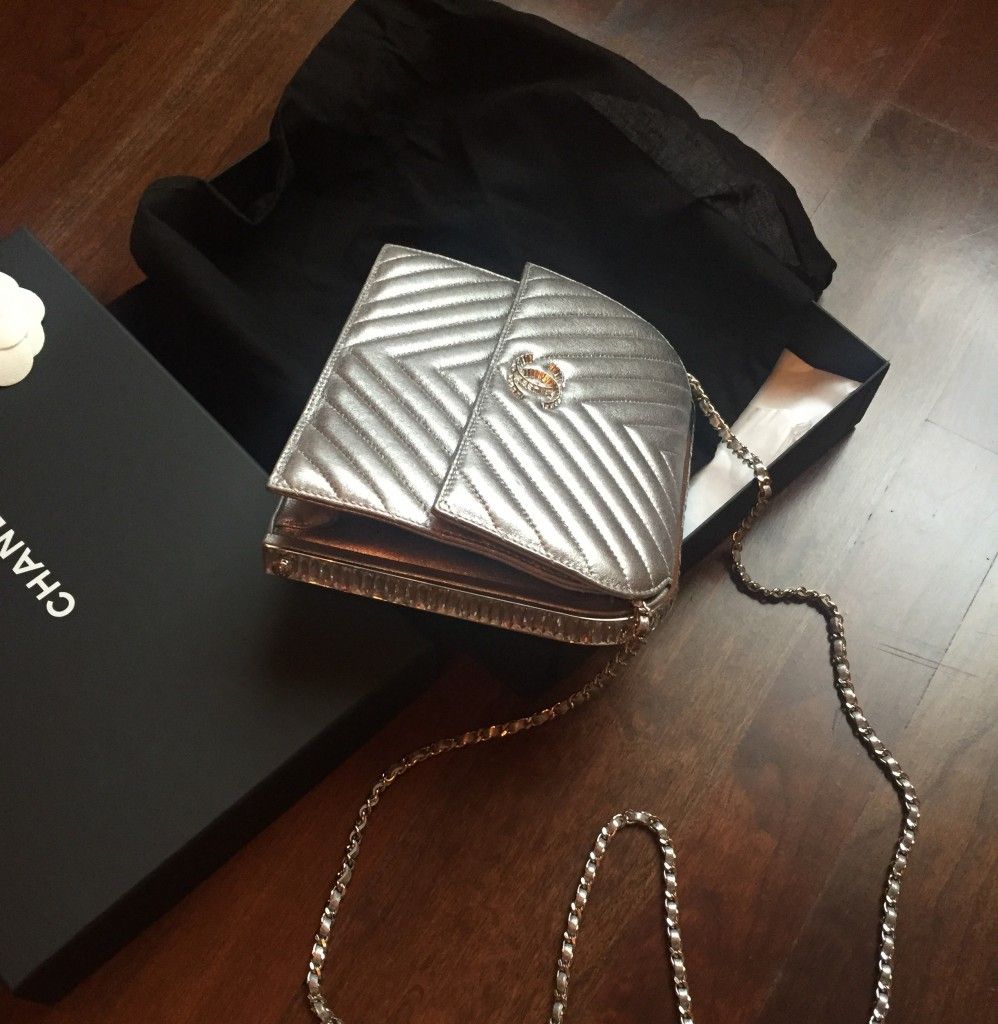 Chanel Clutch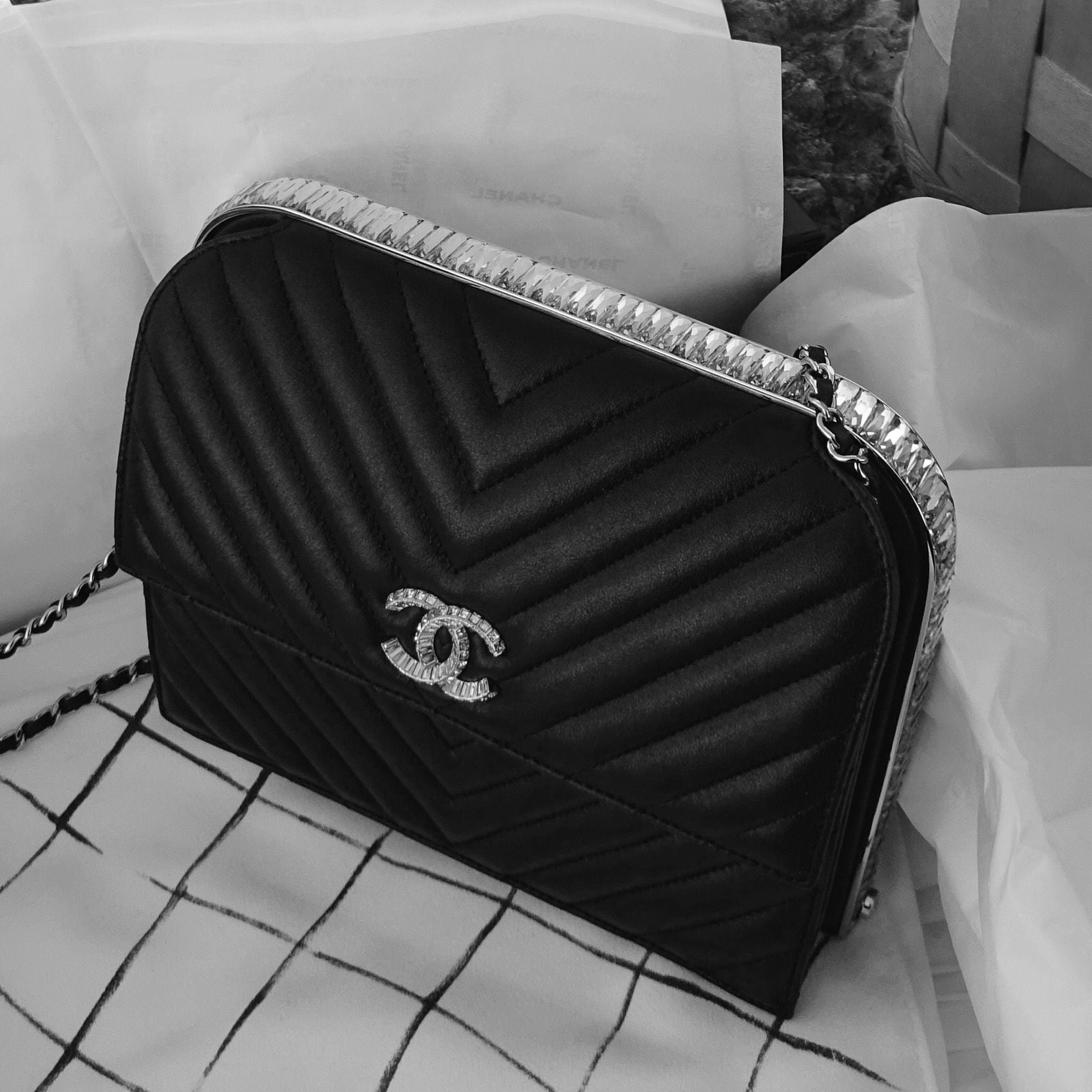 | | |
| --- | --- |
| Region | Chanel Clutch |
| USA | $5,700 |
| | |
| Europe | €4,700 |
| VAT Refund (approx. 10%) | - €470 |
| Cost After VAT | €4,230 |
| | |
| US $ Equivalent | $4,808 |
Let's do some handbag math…
Chanel Clutch in the US: $5,700 + $584 (tax rate 10.25%) = $6,284 total
Chanel Clutch in Europe: €4,700 – €470 = €4,230 = $4,808 total
What she saved: $6,284 – $4,808 = $1,476 (approximately 23% savings)
Looking back, the silver Chanel clutch was truly the perfect choice for me. My Louis Vuitton Petite Malle is one of my go-to evening bags and I simply love its sleek and slim look. Structure-wise, the Chanel clutch has a slimmer body but with a more vintage vibe. I'm glad I went for CC this time, but I have to admit, I had a pretty close call at Dolce & Gabanna too. There was an elaborately decorated red evening bag there that really caught my eye. Suffice to say, my shimmering silver Chanel gives that perfect touch of flash and elegance too.
PB: How satisfied overall  were you with the experience of shopping abroad? Especially in comparison to shopping in the US?
Brittany: This past trip with my friends was one for the books! The memories of the experiences are my biggest take away. One regret I have to say is not picking up something at Hermes in Aix-en-Provence…my next H souvenir will have to come from there!
Brittany made the best of her trip and snagged some key items for her collection. She took advantage of the lower prices in France, however, once again, we can see that savings are sometimes minimal due to price shifts compensating for the devaluing euro. A few months ago, Hermes reduced prices on accessories in some regions to keep pace with the euro too. As seen with her H accessories like the belt, poncho, and shawl, Brittany didn't save a significant amount considering the Europe prices were mostly consistent with US prices.
With Brittany's VCA pieces, there is some difference between the Europe prices and US prices but not much more than the VAT refund percentage. Overall, Van Cleef & Arpels has done a good job about accounting for the fluctuating euro, so prices remain essentially the same across the board.
Looking at Brittany's Chanel purchases, we can see a similar story. Despite price globalization, savings (or lack thereof) on certain Chanel pieces can vary. In this case, Brittany saved about 23% on her clutch. However, this savings doesn't necessarily balance out with the extra costs of shopping abroad.
Shopping is a game of strategy and PurseBop wants to give you all the intel to make the right decisions. Stay tuned for the upcoming chapters in the #PurseBopsInFrance series…
Love PurseBop
XO