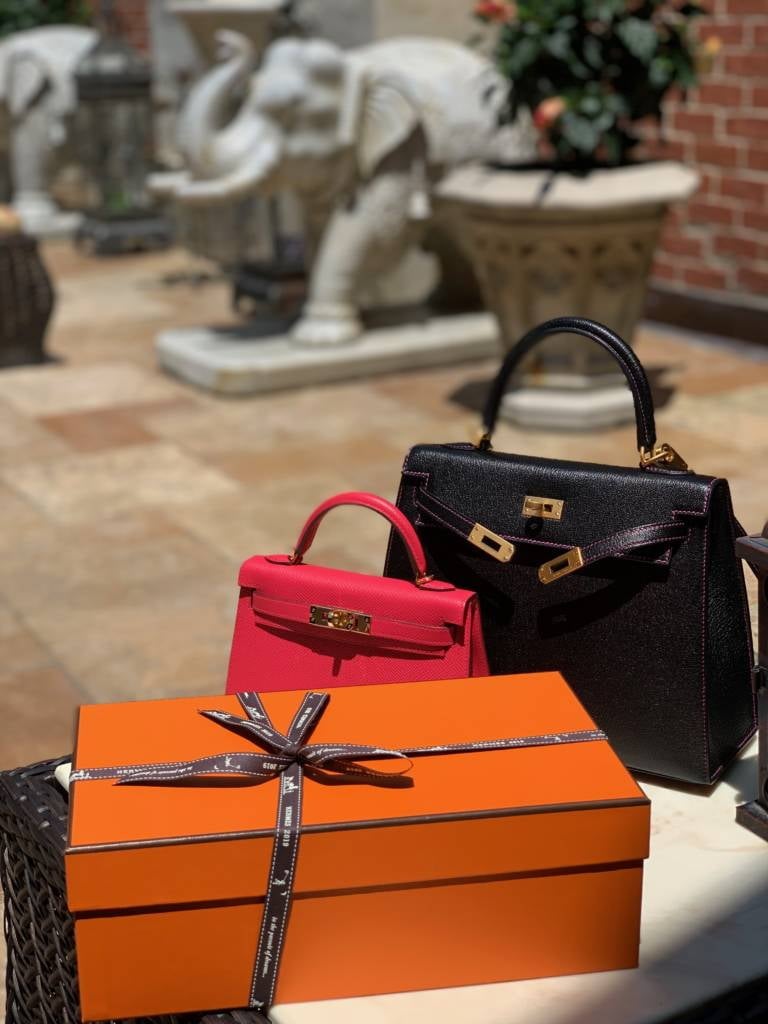 Meet the Kelly Pochette and Mini Kelly 20. Clearly there's a reason we're comparing these bags now. Consider this the official reveal of the Blue du Nord Kelly Pochette that followed PurseBop home from New York City.  There has been extensive discussion of the NYC shopping series that ended with the Chanel Cocodile flap and this blue beauty at the Hermès mothership. For those of you that don't do the gram, a recent trip to NYC inspired a full market analysis of styles including the Dior saddle bag, the Louis Vuitton Capucines and PetiteBoite Chapeau. More details will follow on Instagram @pursebop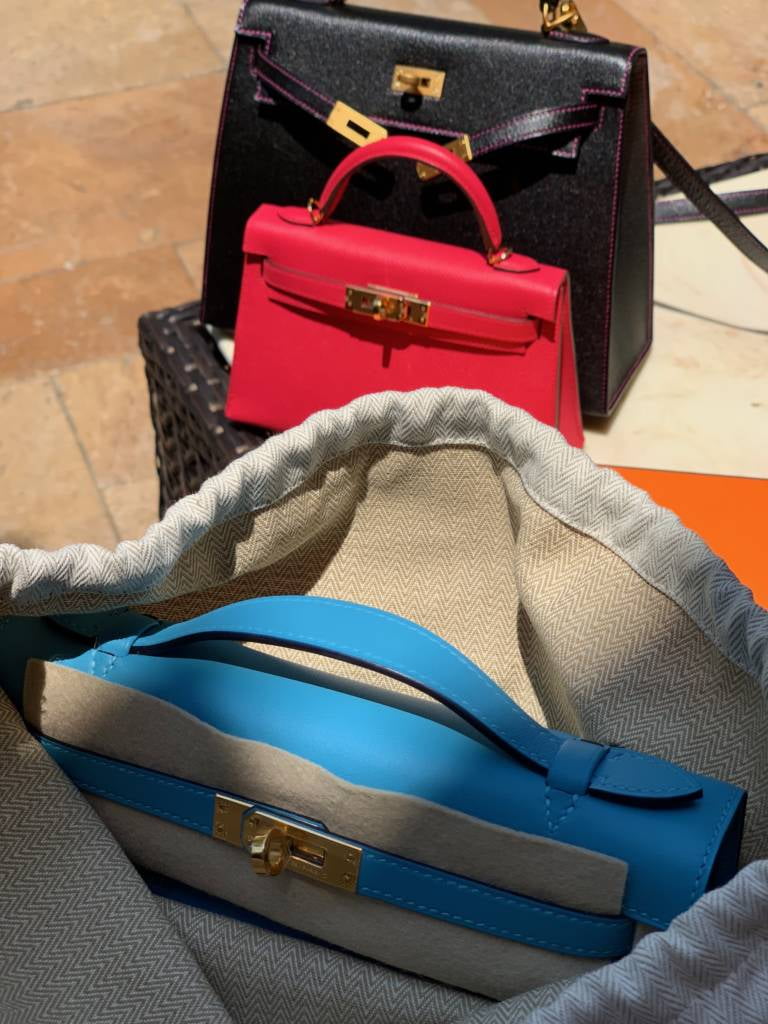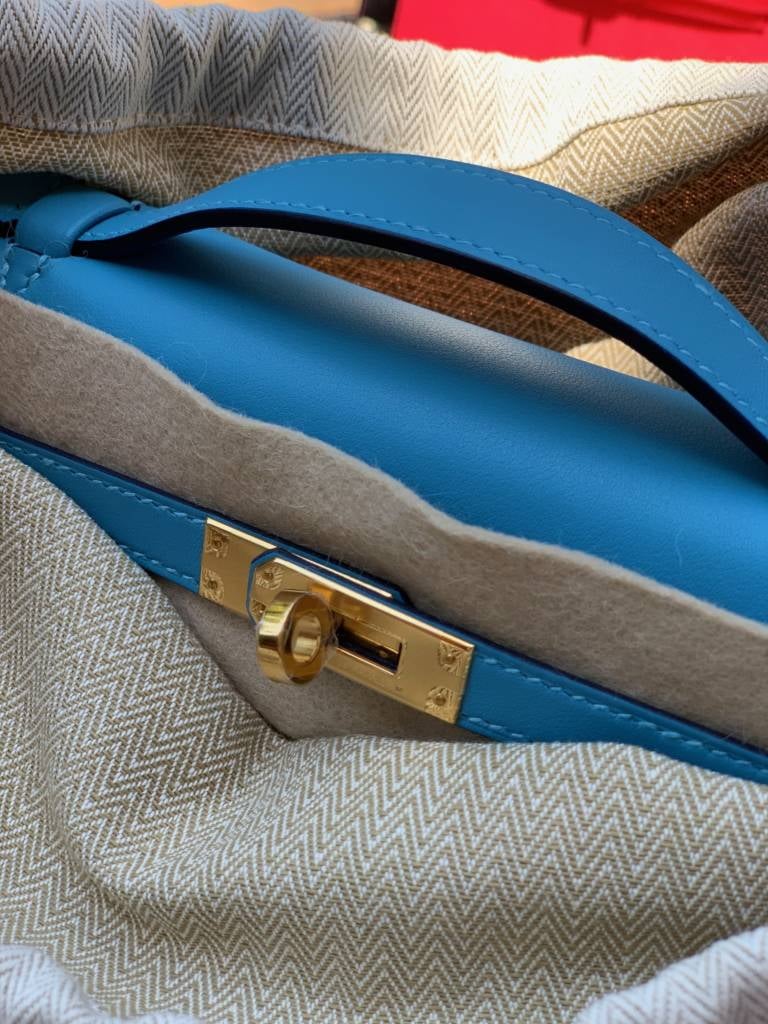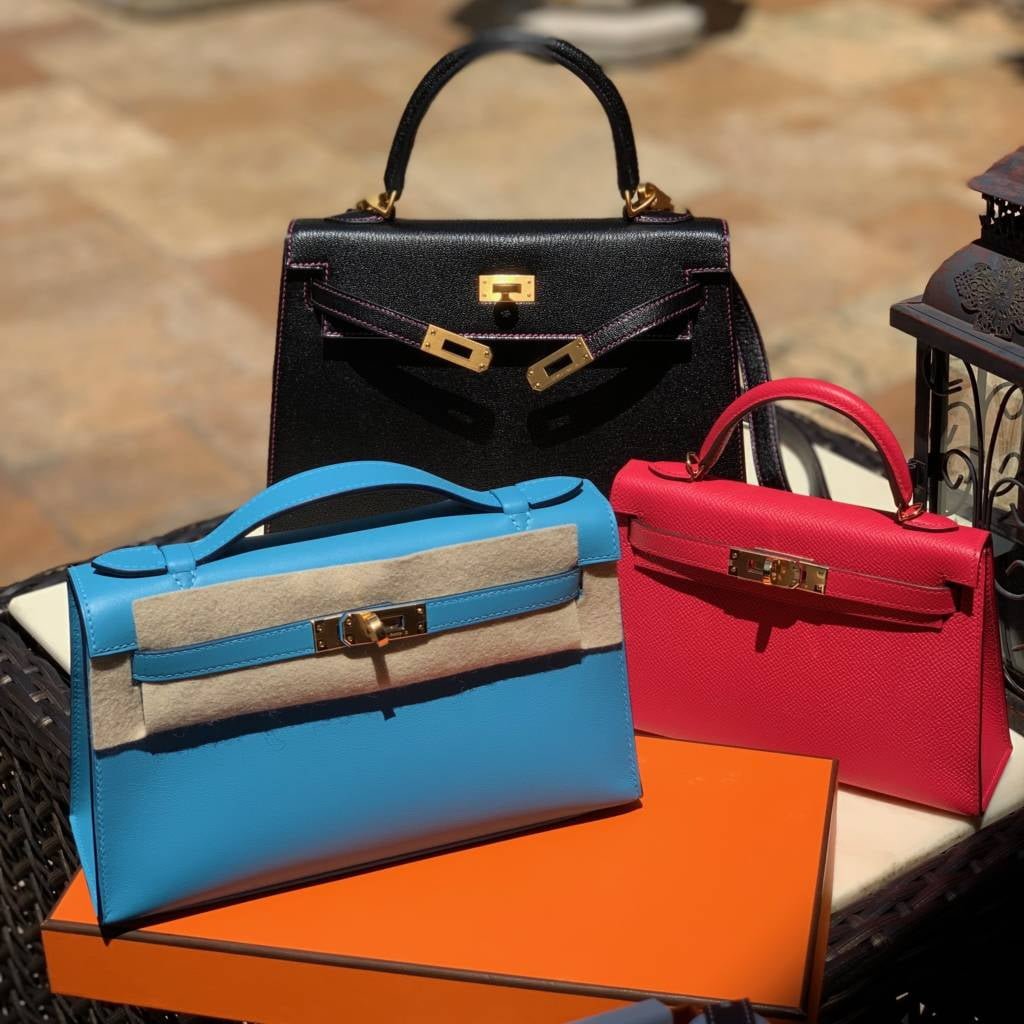 These two bags are very close in size. The Pochette measures approximately 22x14x7 cm and the Mini 20 is 20x12x6 cm. Of course, centimeters alone don't describe the shape differentials. The Pochette is a bit more of a rectangle, while the Mini Kelly, with slanted edges, is trapezoidal. Nevertheless, both bags have a flat wide base that allows it to stand on its own.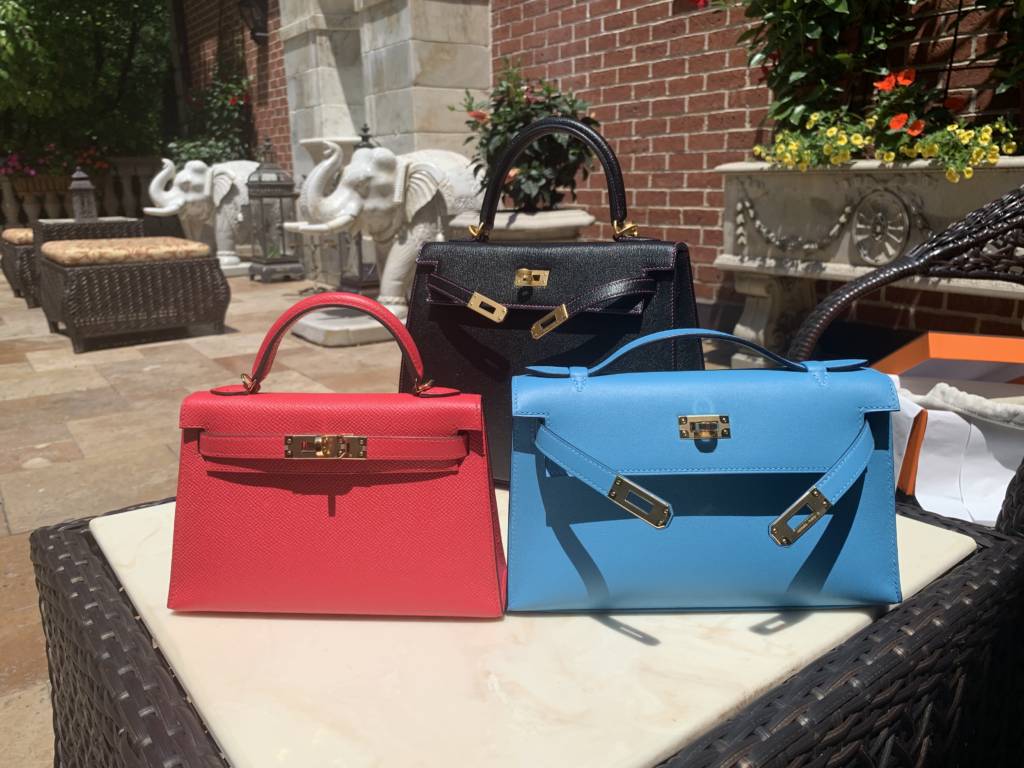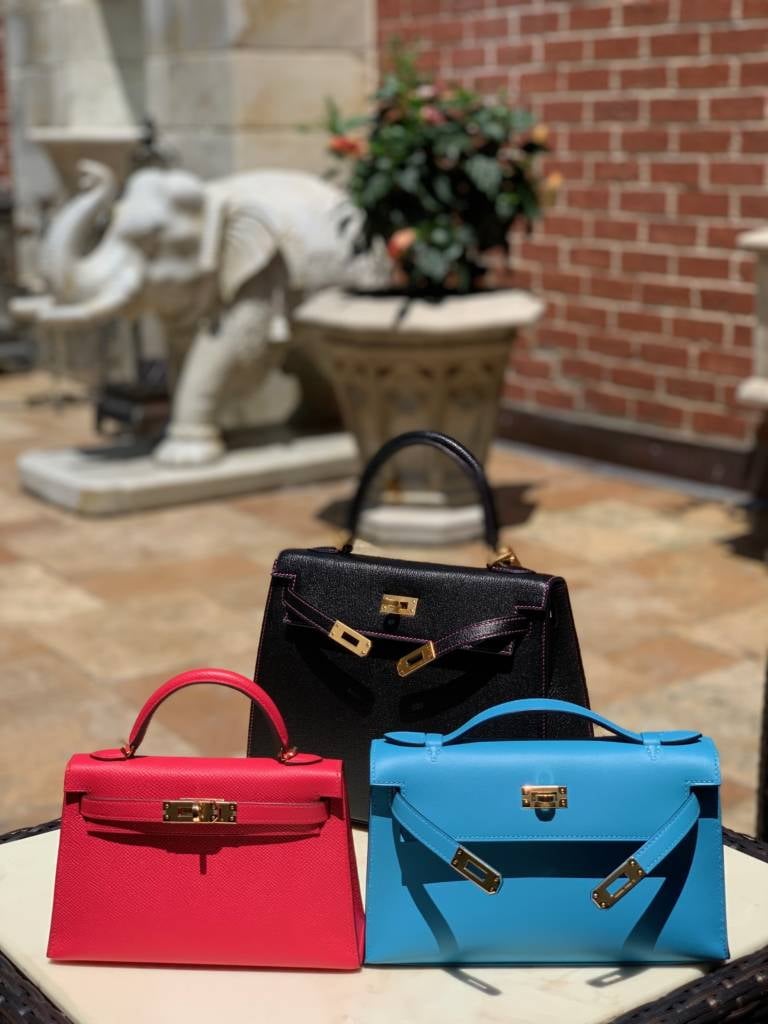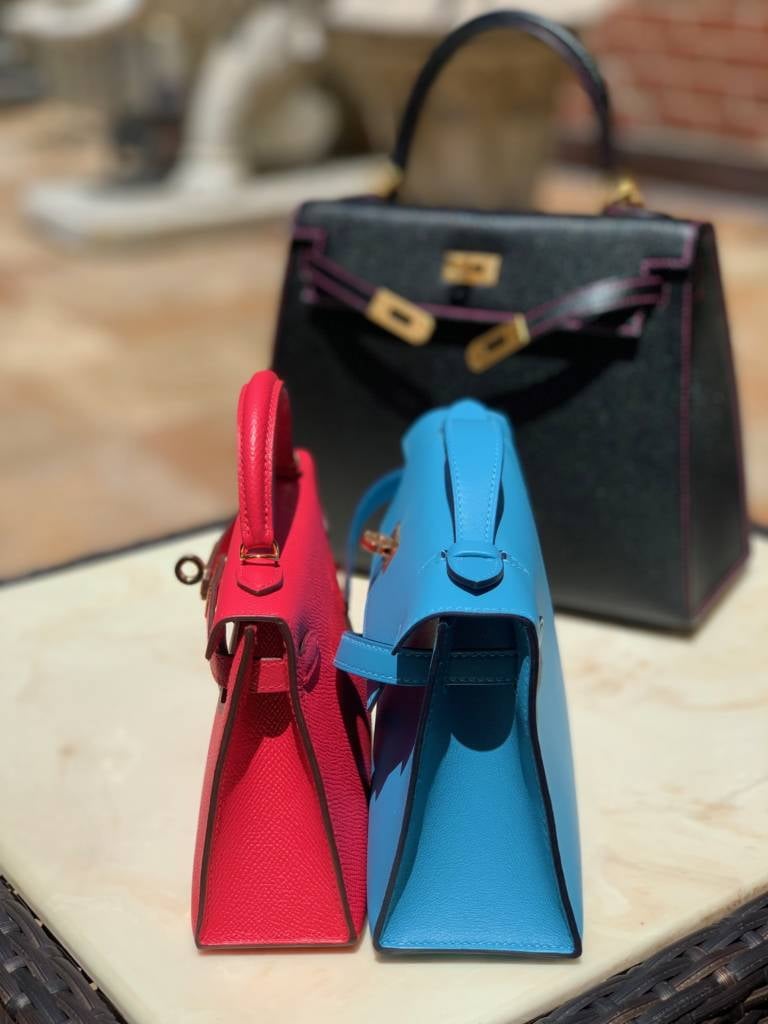 The Mini Kelly also is done in the Sellier (aka stiffer) design, while the Pochette tends to be more forgiving. For this reason (as well as perhaps the slight size advantage), many report that the Pochette actually holds more, despite technically considered a clutch.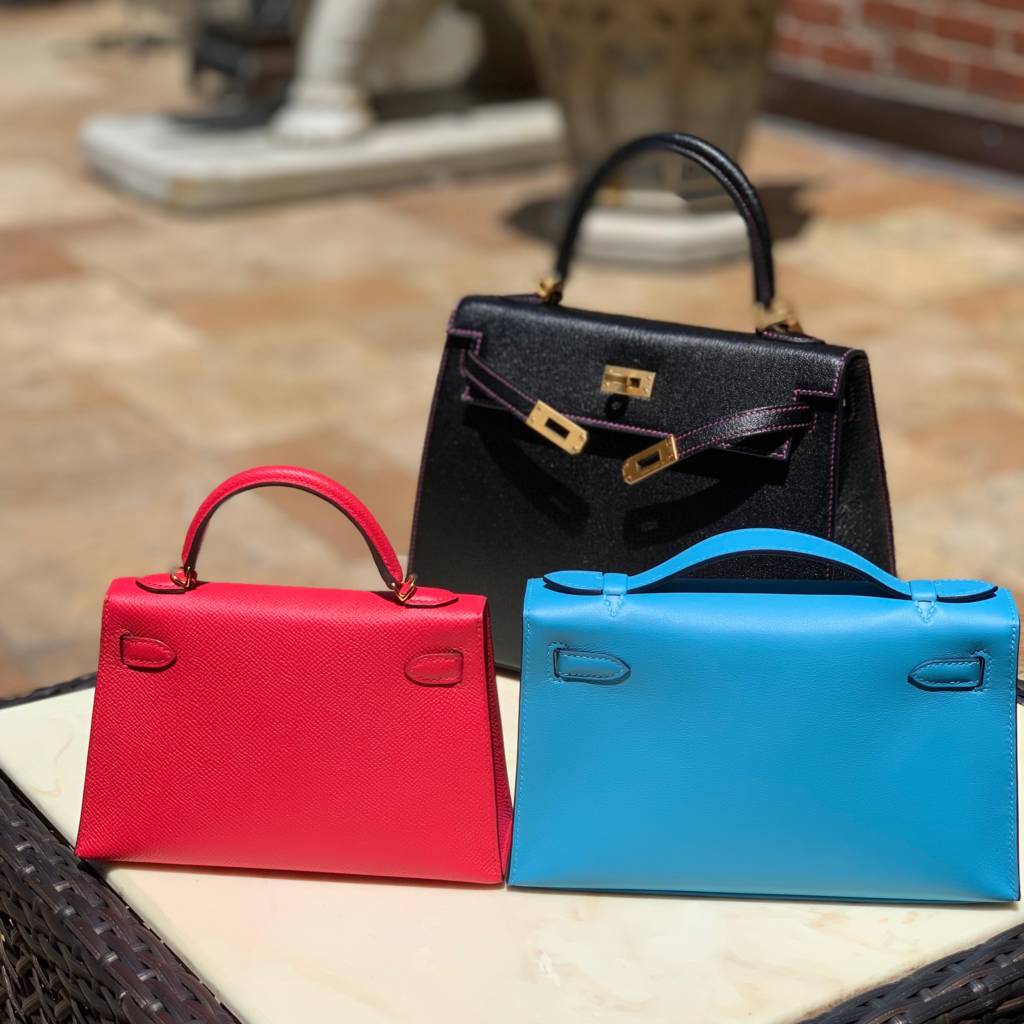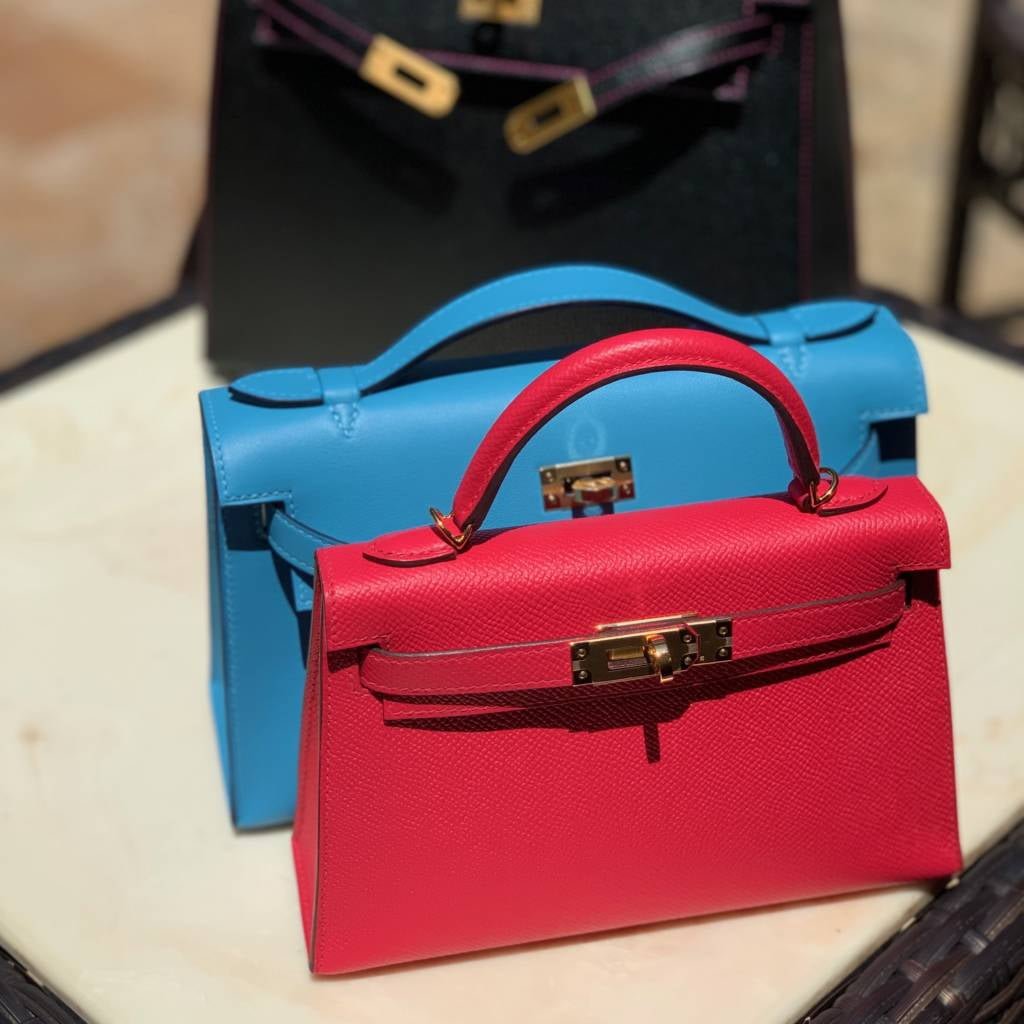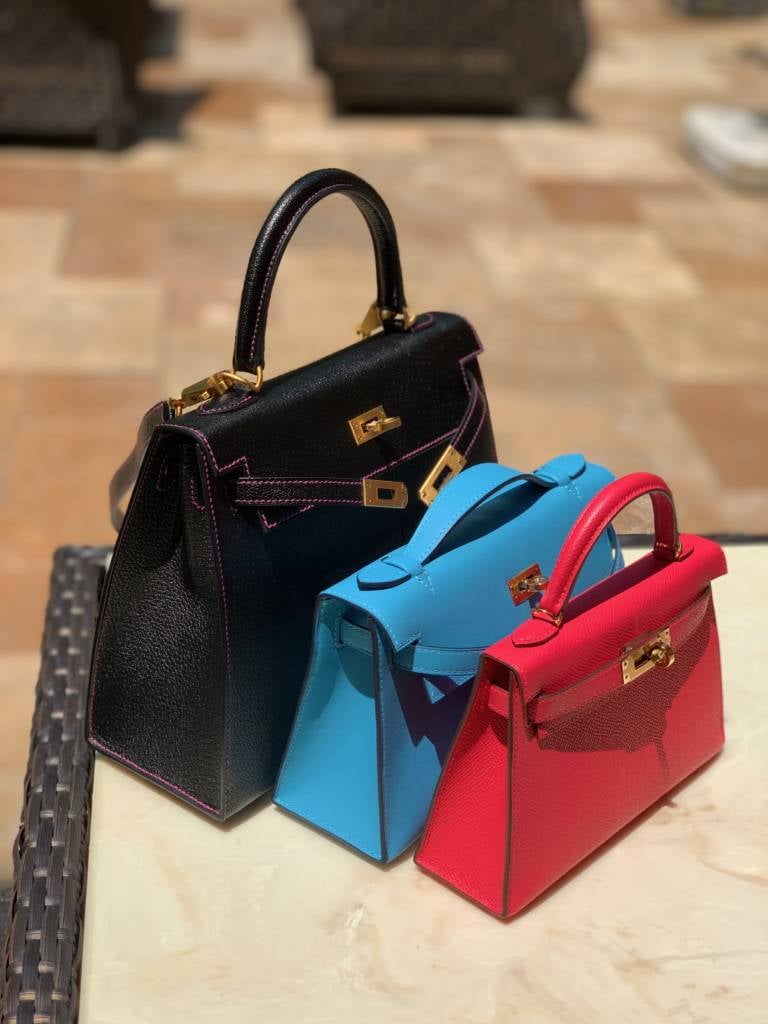 Which brings us to the next comparison: how the bag is carried. The Pochette is technically a clutch with a small handle. In other words, you can carry it with your hand in the strap or tucked under an arm but on the wrist or shoulder is definitely not an option. The Mini 20 has both a handle and a removable shoulder strap – giving a hands-free option.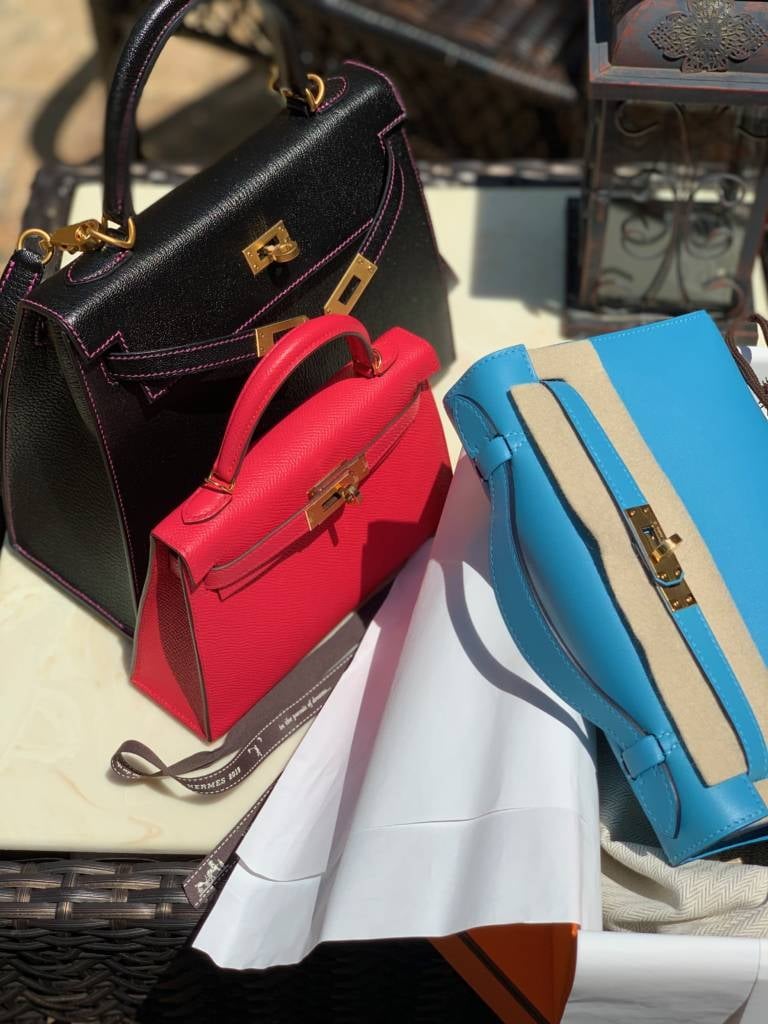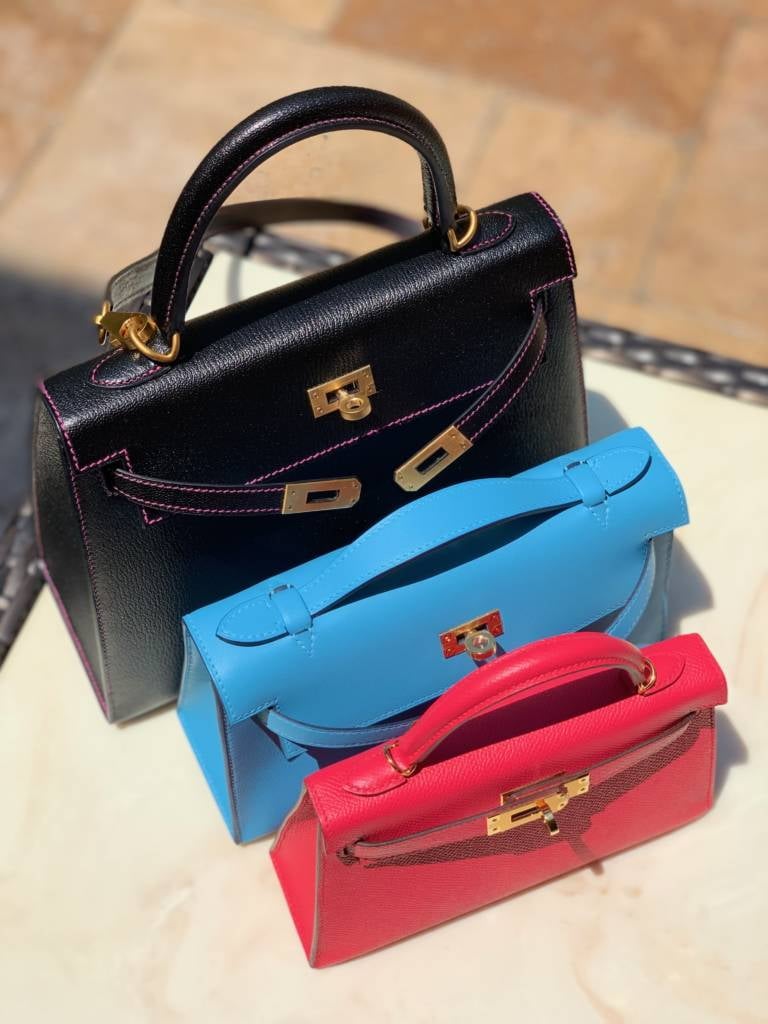 Neither bag is easily available, though we have seen more Mini Kelly 20s than Pochettes in recent years. Mini Kellys also seem more popular on social media or at least more hyped up than the Pochette. Perhaps that is because, for many years, there were no new Mini Kellys while Pochettes have always been a classic but rare Hermès offering.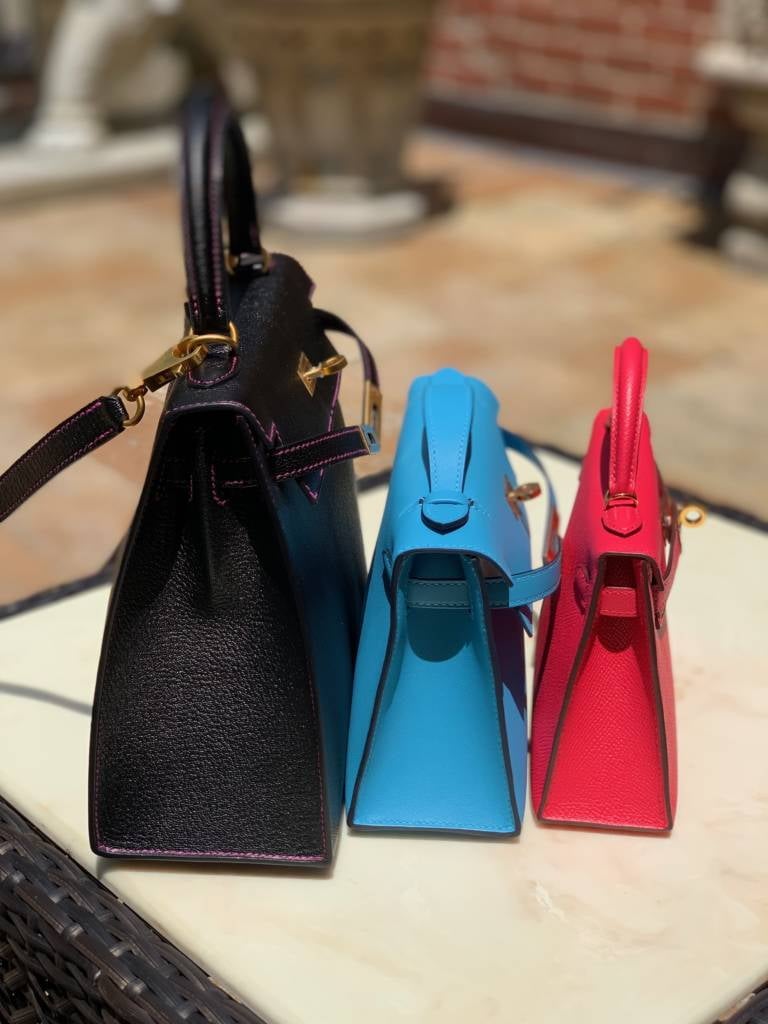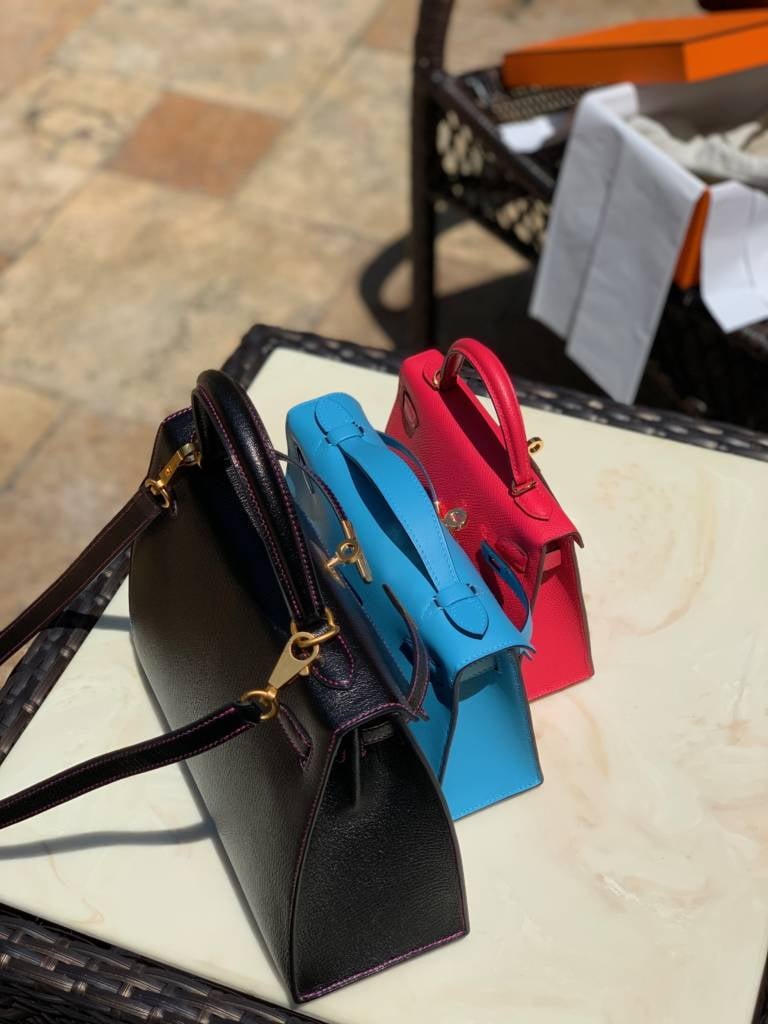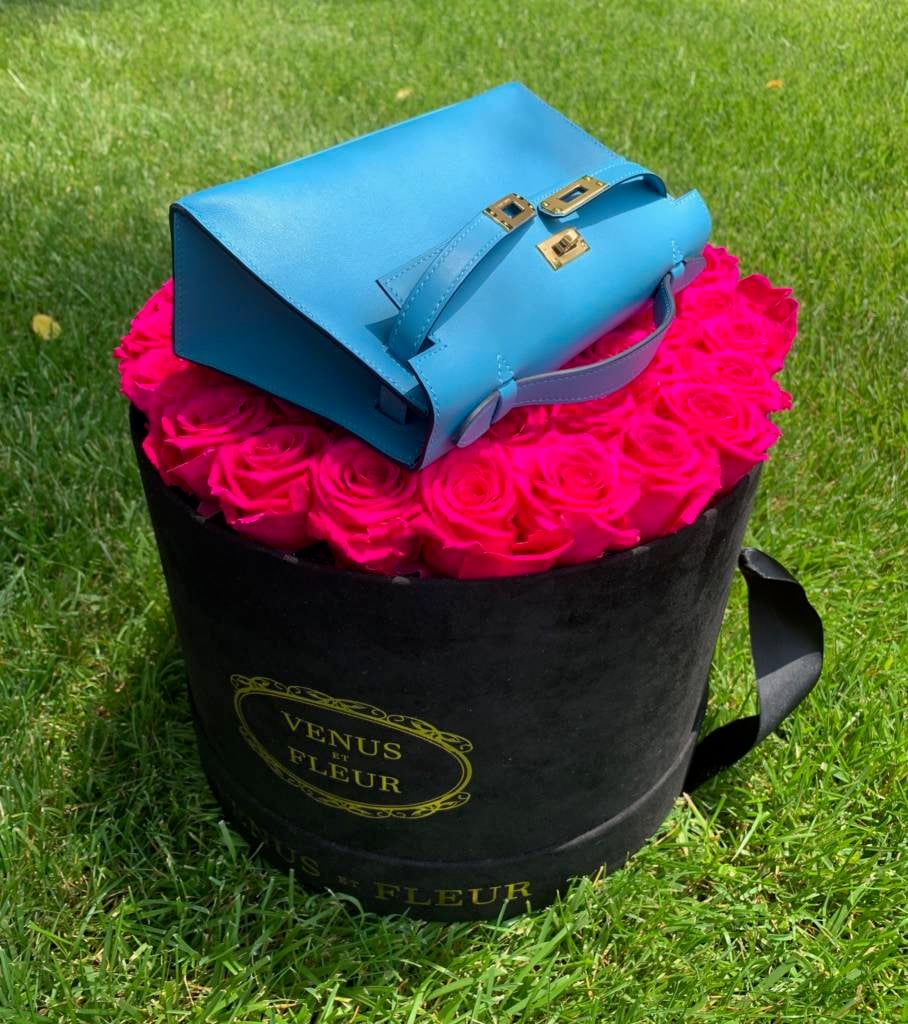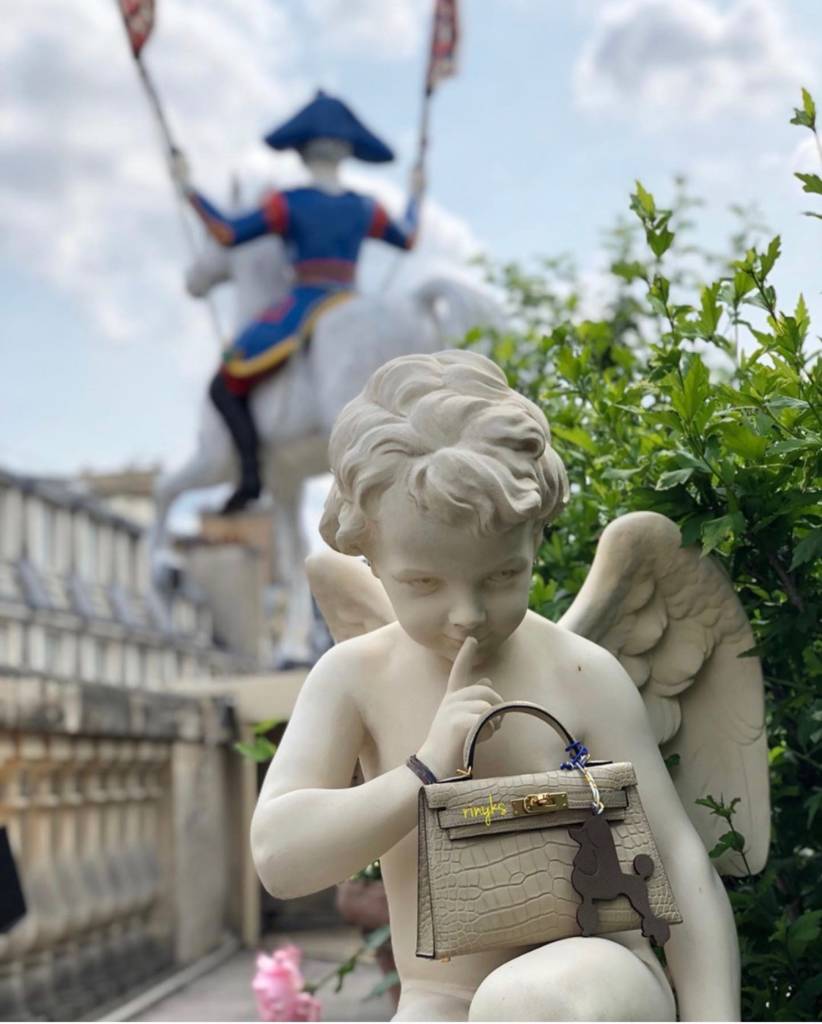 Lastly, there is the issue of price. The typical Pochette runs $5800 and the Mini Kelly 20 retails for two thousand dollars more at $7800.
Tell us: which would you rather? Does the little difference in size matter? Or is some other feature more determinative?
Read related articles:
Love, PurseBop
XO
p.s. stay tuned for PurseBop's Birthday Baggie story this week! 
Updated: July 27th, 2019