@TheWonderLustStyle is a beloved member of our BopTalk family and instagram community. Today, we have her exclusive narrative and takeaway from the Louis Vuitton Cruise 2016 collection. She has recently been designated as brand ambassador for Louis Vuitton, and hosted a very special event in Miami this past week. She shares with us first hand all the details. Fashionistas are you ready to soak in all the eye candy from the Cruise 2016 collection?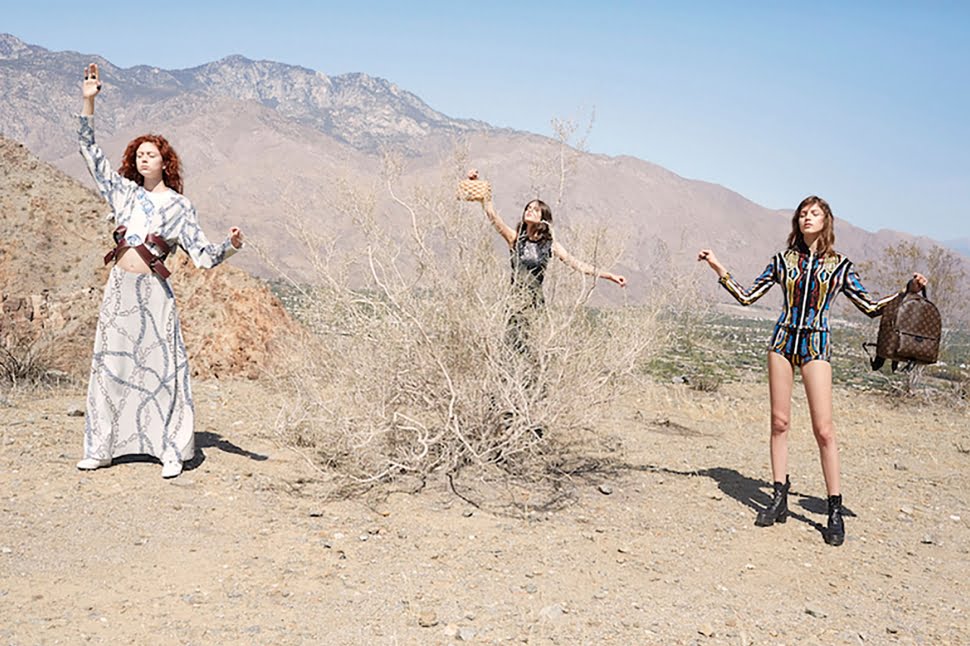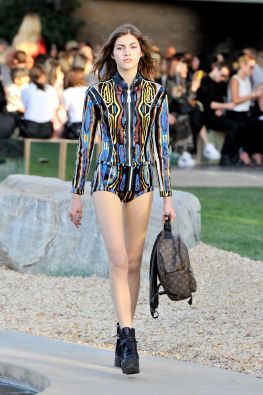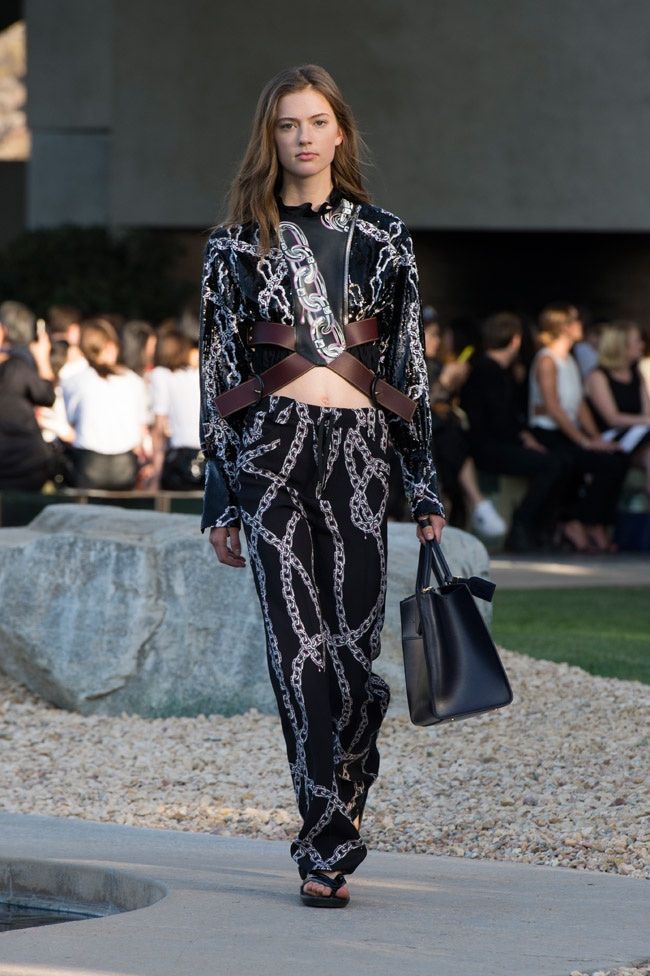 "Would you like to come to a luncheon party for LV in Miami?"
I casually asked my friends this question during lunch one day. The looks I received ranged from confused to disbelief. Finally, my bravest friend of the bunch spoke up and asked: "LV as in Louis Vuitton?"
The question came as a surprise to them because they had always known me as a modest girl with no particular interest in fashion. From first glance, most people assume I'm just a corporate taxation lawyer with a boring "9-5" schedule. Yet, over the years my fashion world has gotten more imaginative and greatly expanded. I got into designer handbags a couple of years ago, and unfortunately I was pretty late to the game. My friends got their first designer bags in their 20s. After missing the first round, I'm finally starting to catch up to them!
It took me hours and hours (and not to mention many glasses of champagne) to explain my newly formed interest in fashion and how I arrived at the Louis Vuitton opportunity. Slowly but surely, they began to understand and accepted my invitation for the weekend. After all, what girl doesn't love LV?!
Last Tuesday, we hosted the trunk show and lunch party in the beautiful sunsets and scenery of Miami; the vibe was festive, and the energy was chic. The Louis Vuitton crew treated us like royalty, and offered us delicious food and cocktails. However, the highlight of everything was to be able to preview and share the beautiful Louis Vuitton Cruise Collection 2016 samples in real life.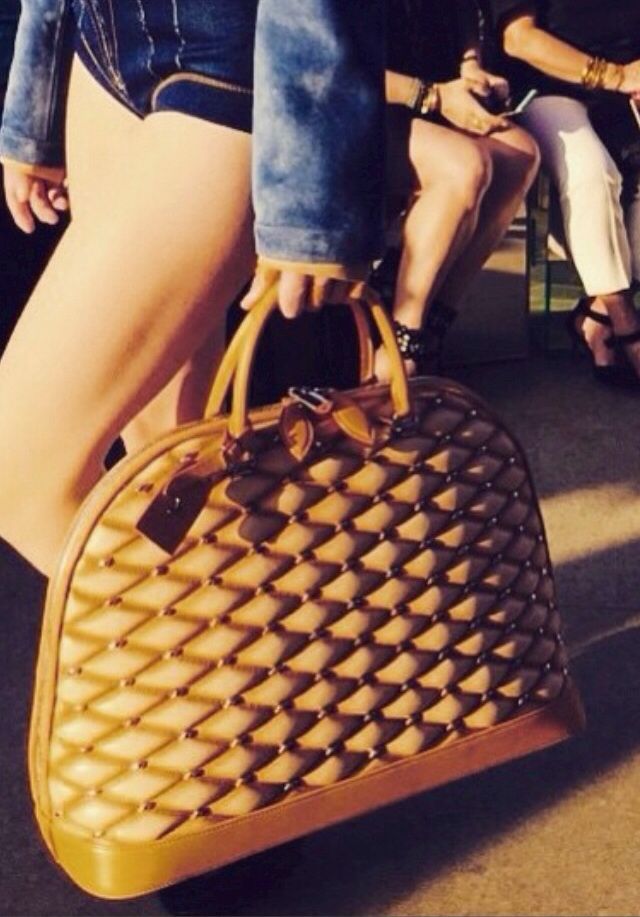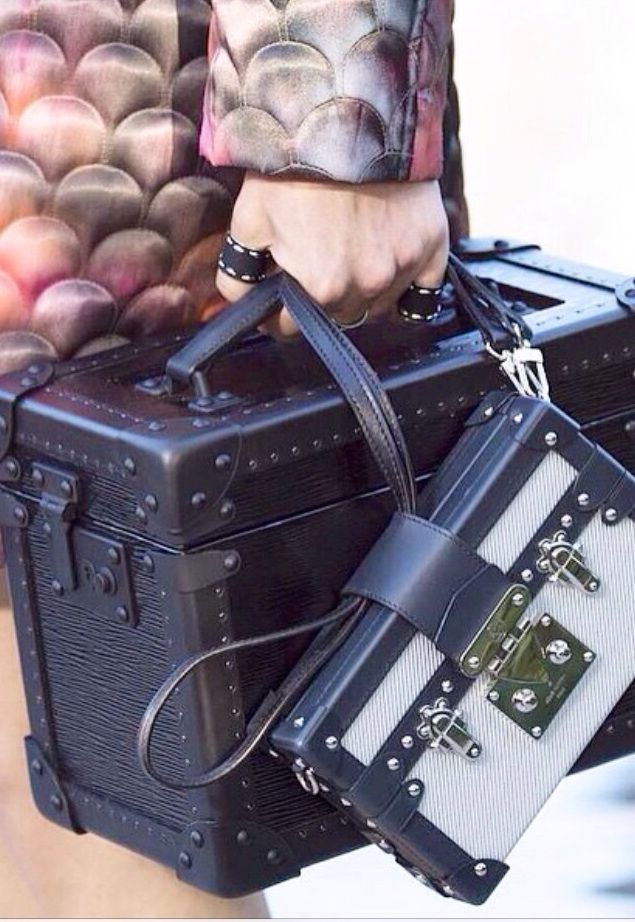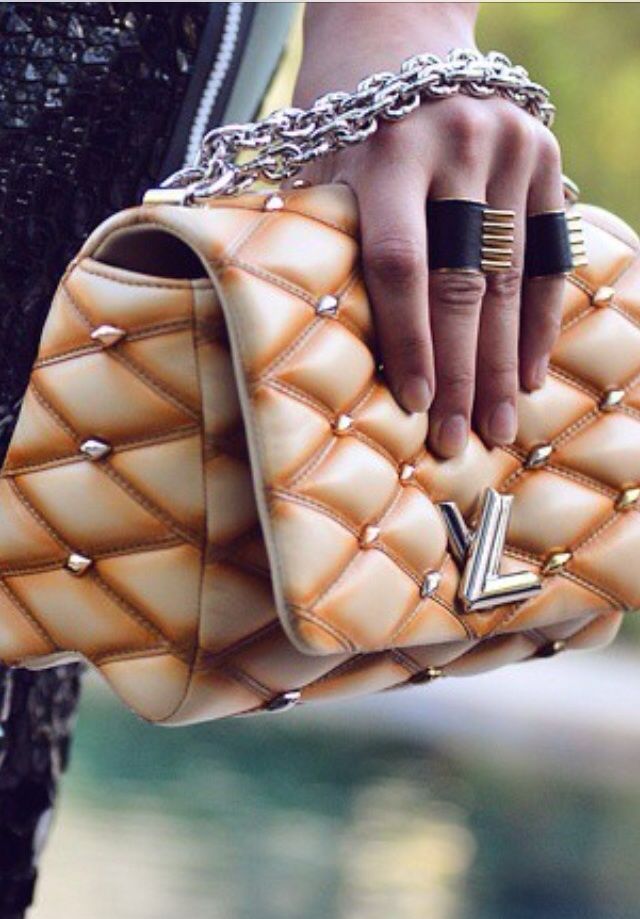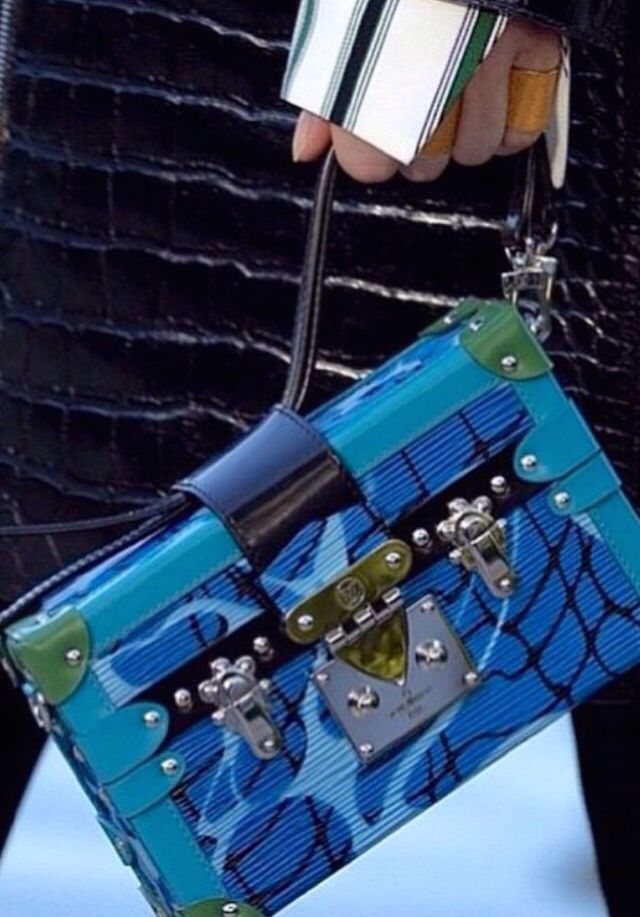 I attended the actual LV Cruise 2016 runway show on May 6th in Palm Springs. Our trunk show in Miami was an exact reproduction of the Palm Springs show with the same models, same music, and even the same décor. We all sat lined up on beautiful wooden benches with our names on them – the same one's from Bob and Dolores Hope's home used in the original show. Louis Vuitton even flew in an expert from Paris to explain details about the set-up and collection. The impeccable attention to every detail was incredible!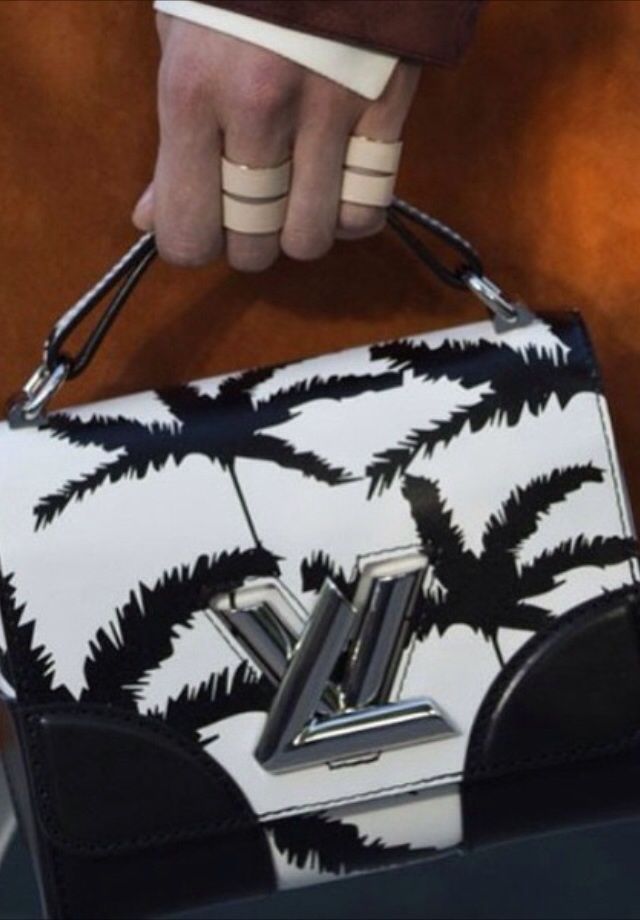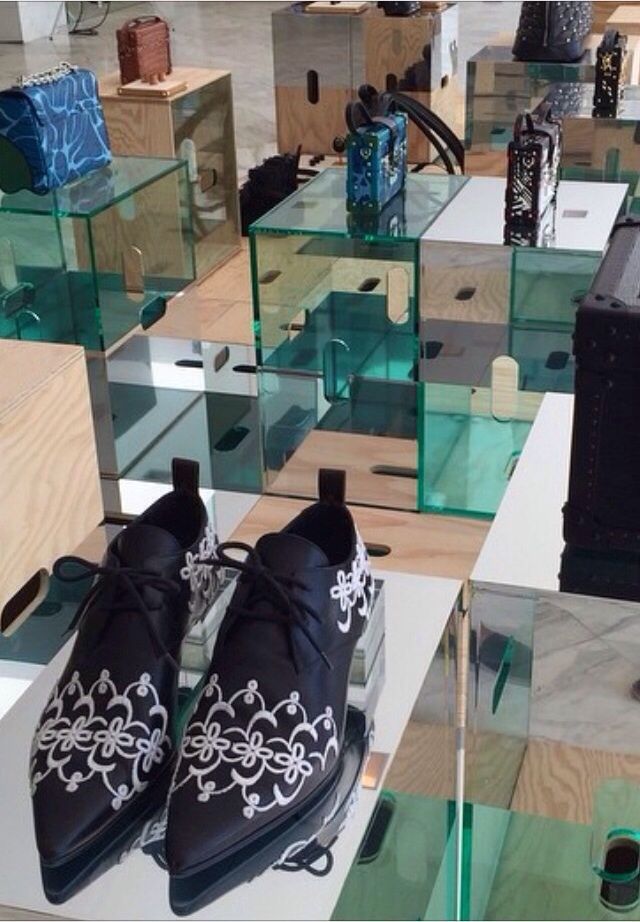 Let me just start off by saying – the WHOLE collection was stunning. For me, Nicolas Ghesquiere's designation as head designer for LV was a homerun. His first Louis Vuitton collection immediately caught my eye. I was in love with the A-line skirts, the Dora Tote, the Petite Malle, and the Cloud bag. Ever since his start, he's set a whole new, fresh momentum for Louis Vuitton. I am always excited to see what's next!
This 2016 Cruise Collection had a very Palm Springs, bright, colorful 70s vibe, but with a certain sharpness and sophistication. The monograms were there, but less directly in your face. The monograms were worked into the actual designs in the form of things like palm trees or camouflage. This collection is definitely made for the modern, secure woman that is happy in her own being. I feel like it's fit for anyone who is a doer, a warrior, an adventurer, and a leader. It seems like just wearing the clothes and accessories will make you feel like you're ready to accomplish great things.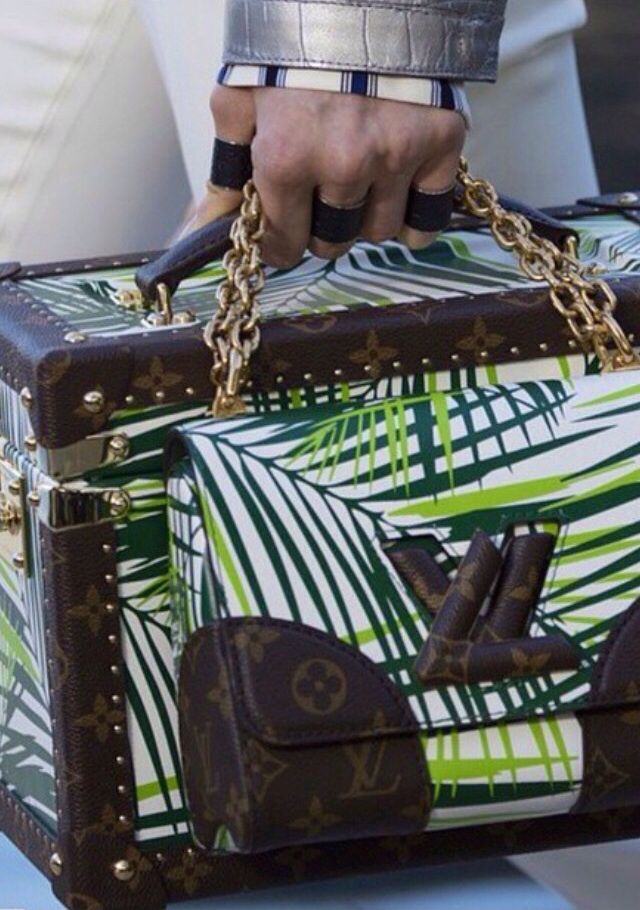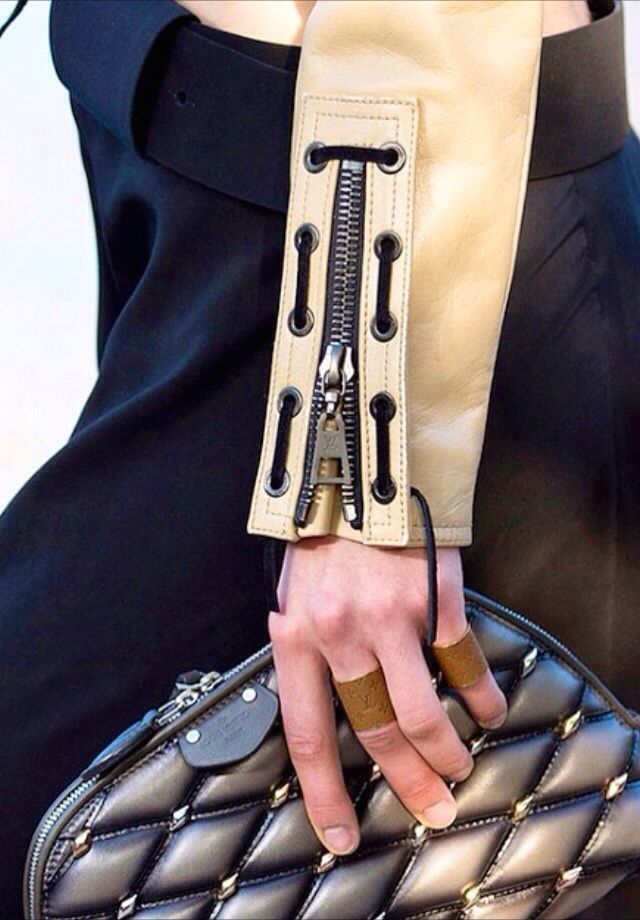 As for my personal highlights and favorites…
The combat boots caught my eye. They seem perfect for someone like Katniss from Hunger Games. Above all, they are flattering with the perfect heel height to help elongate your legs.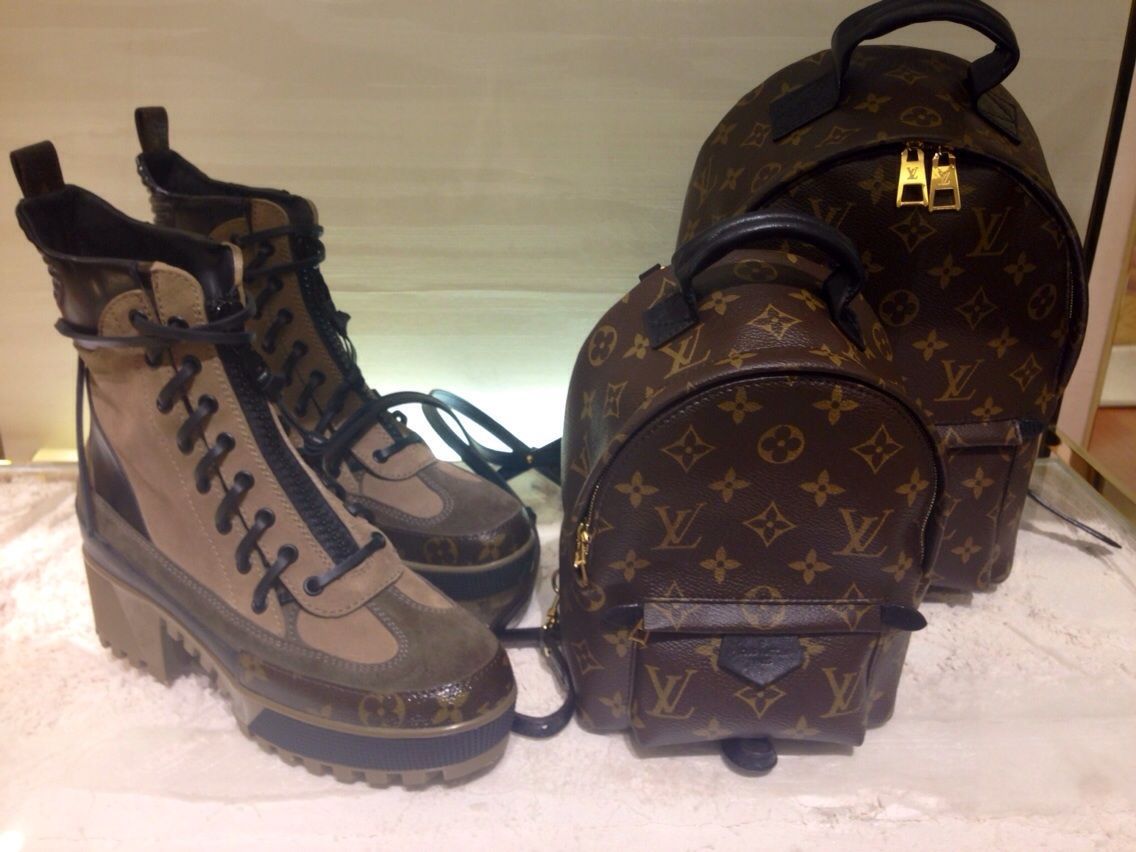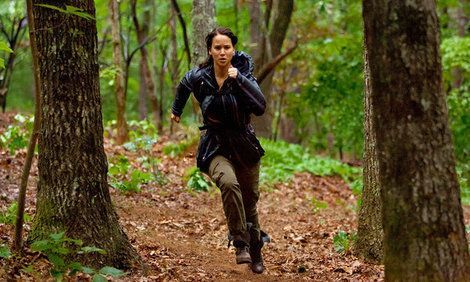 I also really liked the wide rings. They are meant to be worn in sets of 3. The interesting formation definitely gives your look some flair.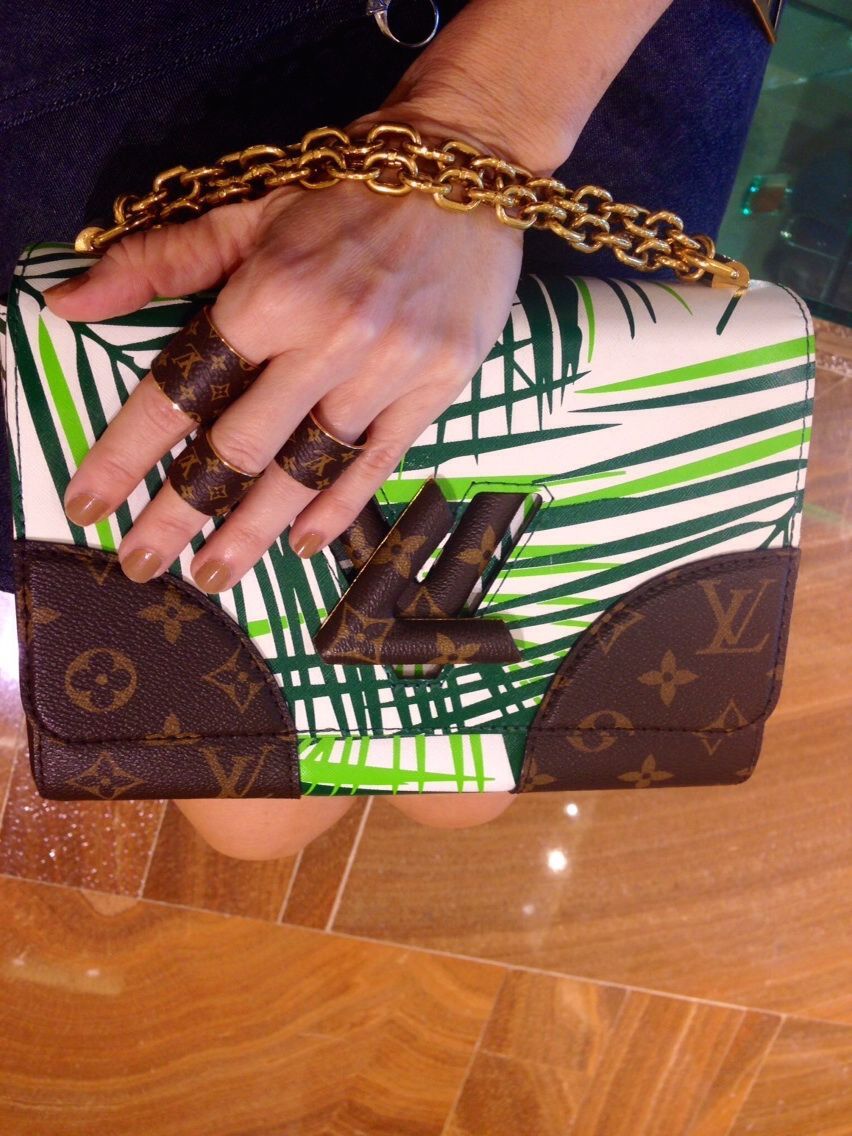 Another favorite was the acrylic Petite Malle. It was sophisticated, but with an edge of whimsy. The smallest backback with the monogram was another standout for me. I'm imagining pairing it with a dress for a night out. I think these are going to be PurseBop favorites too…
It has been a privilege getting to know many of our fellow BopTalk members here at PurseBop.  The BopTalk platform has brought so many of us together and it is my hope that someday soon I will be able to host an event for you and meet you each in person.
Thank you for letting me share, and now I would love to chat, answer questions and get to know your thoughts right here on Boptalk, join me… 
With Love,
@thewonderluststyle
Newly Designated LV Ambassador
Updated: May 18th, 2017