Snehal and Jyoti Babani have taken the fashion world by storm. Their coordinated and creative outfits during fashion week are just as exciting as the new designs appearing on the runway. The Babani sisters who reside in Mumbai, India, often mistaken for twins, are actually 14 months apart. 
As luck would have it, we were fortunate enough to meet the dynamic sister duo while waiting for an Uber after the Hermès Fashion Show in Paris. The PurseBop Team chatted with Snehal and Jyoti about their journey into fashion.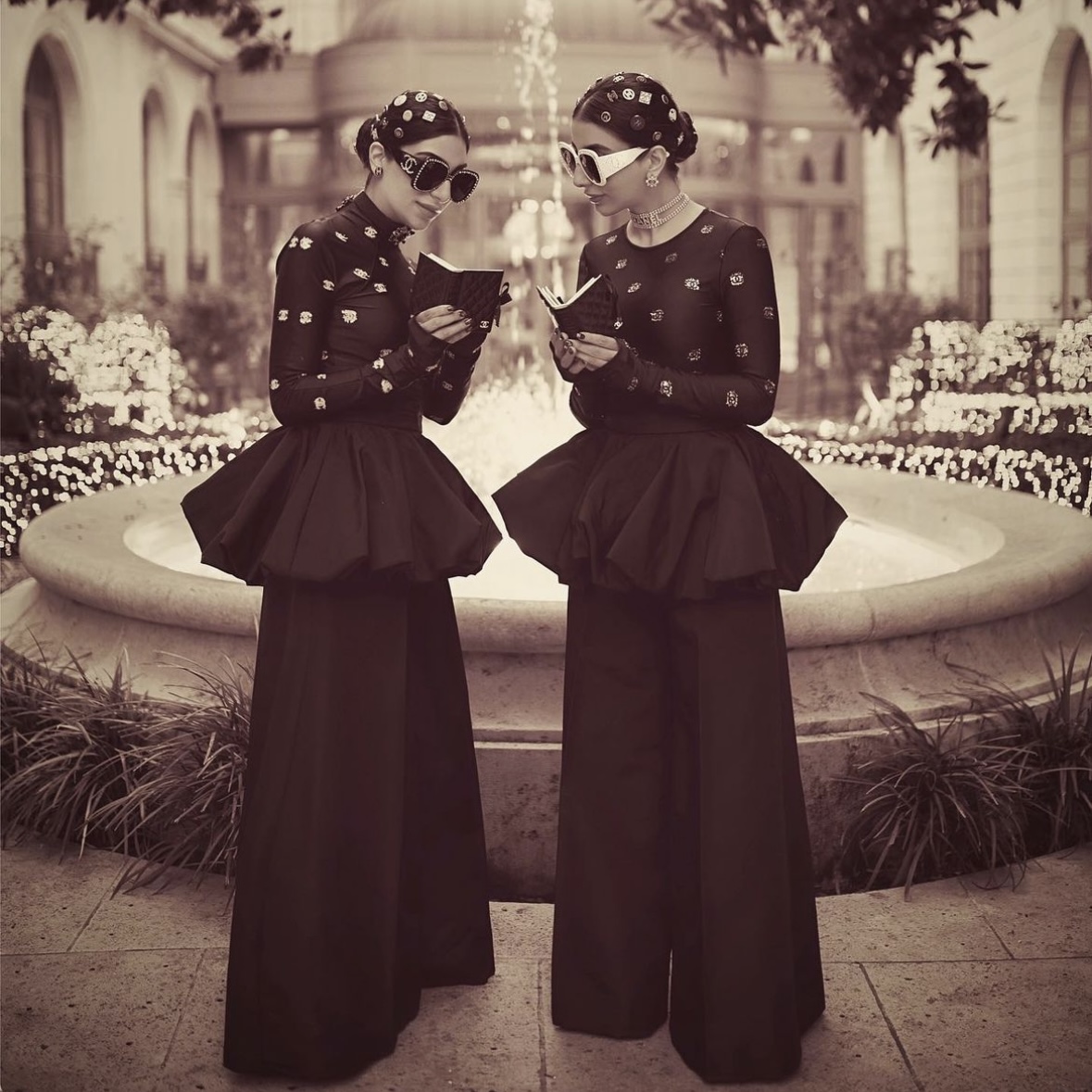 1. What was the first fashion show you attended?
Chanel Fall-Winter 2019 – "In the Snow" at the Grand Palais in Paris! 
It was very bittersweet because it was our first show and Karl Lagerfeld's last. We've looked up to Karl's designs since we were very young and to witness his magic without him around felt truly bitter sweet yet surreal.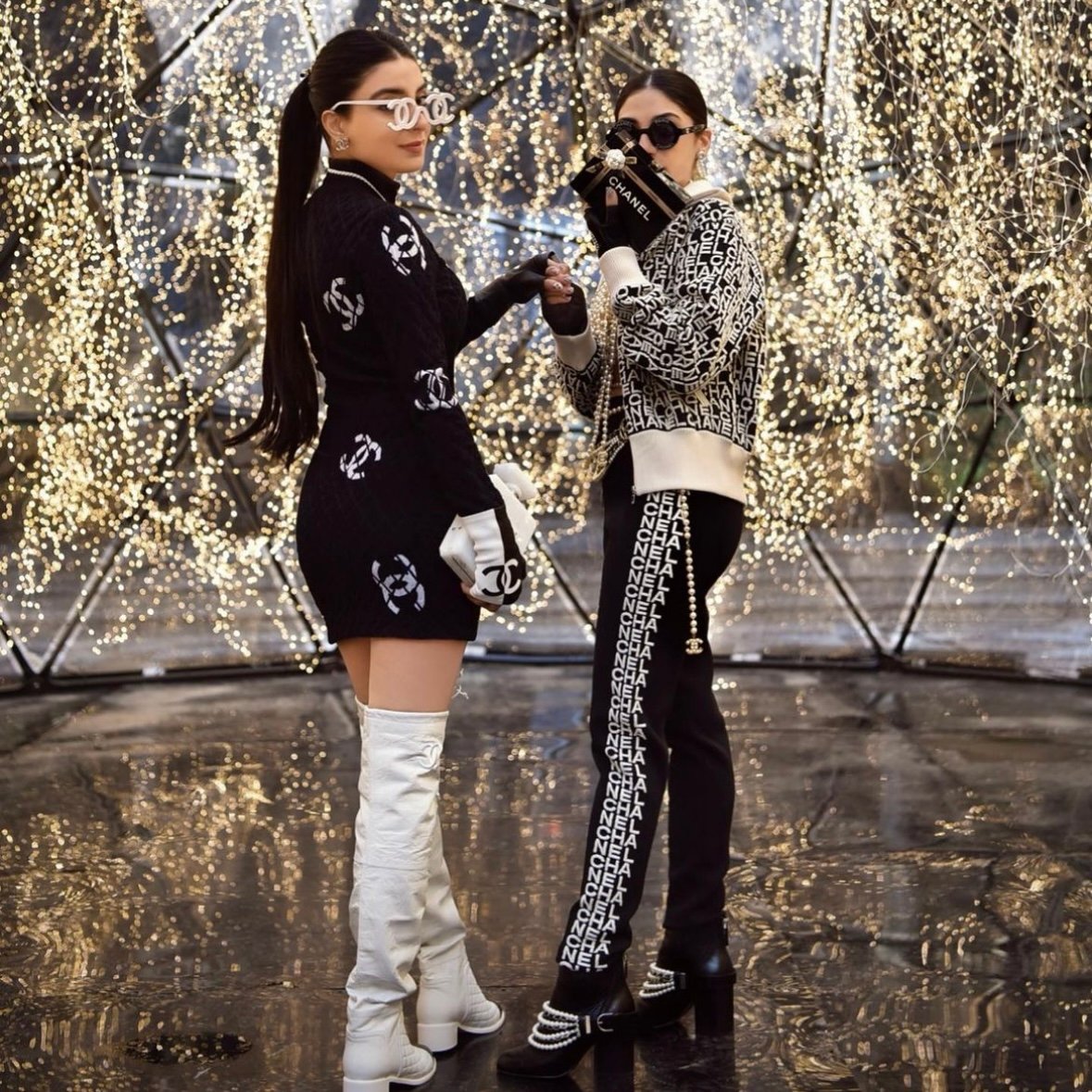 2. Which designer would you love to collaborate with and why?
Of course, Chanel. Because a collaboration is not about a piece or a product but more about values and aesthetic of a brand.
The core brand values and morals of the house is what resonates with us. It's feminine at the same time strong, sometimes rebellious and flirtatious while always very chic. There is something traditional and classic about the brand yet very modern.
I think Chanel speaks the language of every woman from every generation. It's timeless and has heritage – it's Iconic.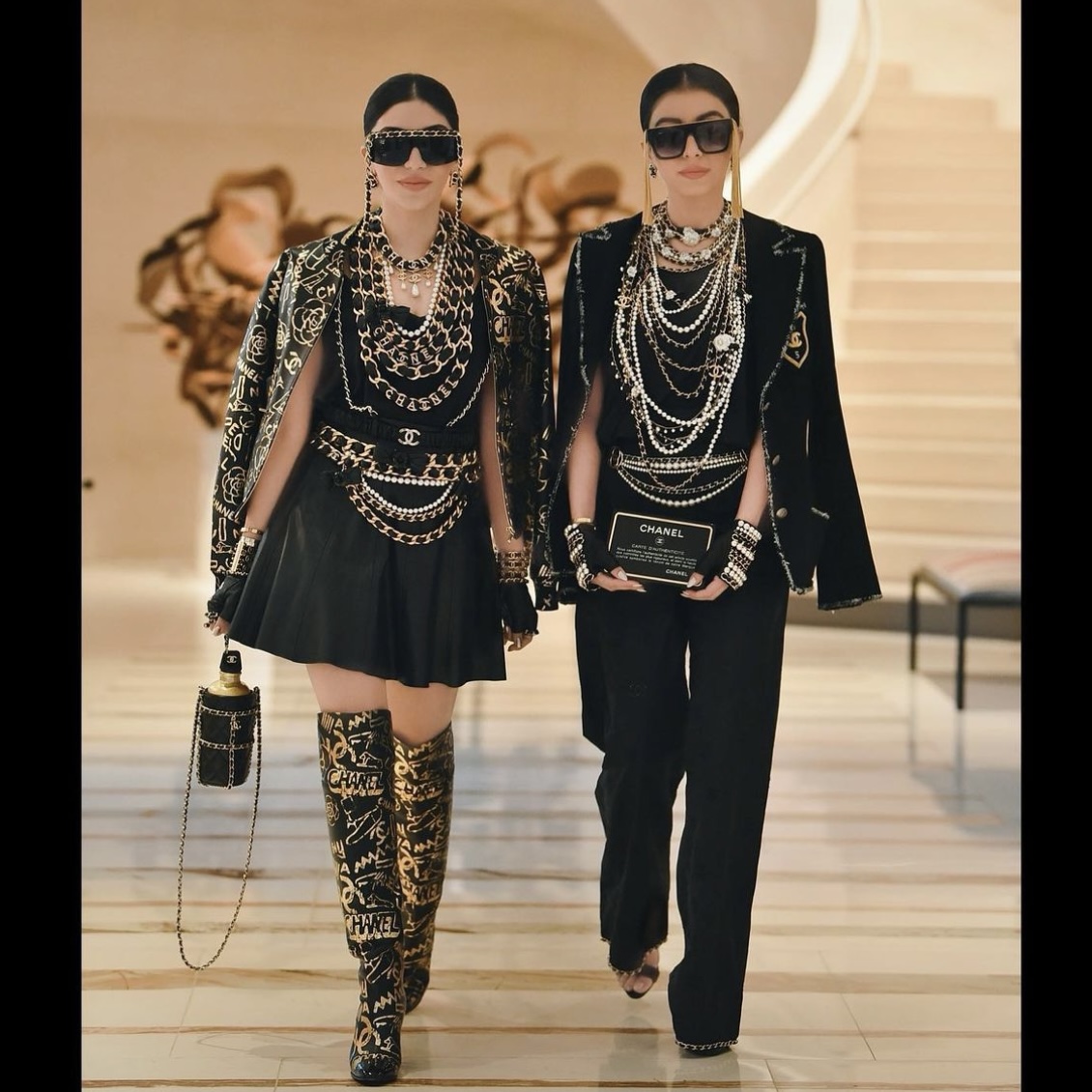 3. What was your favorite look for 2023 Paris Fashion Week?
Snehal:
Hahah that's a hard one. It's easy to guess that a popular choice we hear has been our Hermès Fall Winter Show look. No doubt it was very special and very close to our heart since it was our first Hermès show and a look we had long-planned.
But a personal favourite would be one with which we experimented and tried something new and that was definitely Chanel Couture in January '23.
To be able to hand-stitch dozens of Chanel buttons onto our hair…and create Couture with our hair was something we took a risk with. We weren't sure if it would turn out the way we imagined or even stay intact – but it all worked out and we were very happy with the result.
Jyoti:
For me, I most enjoyed wearing my Louis Vuitton floral look because I literally felt like – I can buy my own flowers hahah (pun intended).
Also, I feel like 2023 is just getting started. The Dior show in Mumbai is very special because it's our home city and our first Dior show …so we wanted to do something special and give an Indian twist to our look.
We also hope to serve better looks for upcoming fashion weeks, god willing… I would say, the best is yet to come !!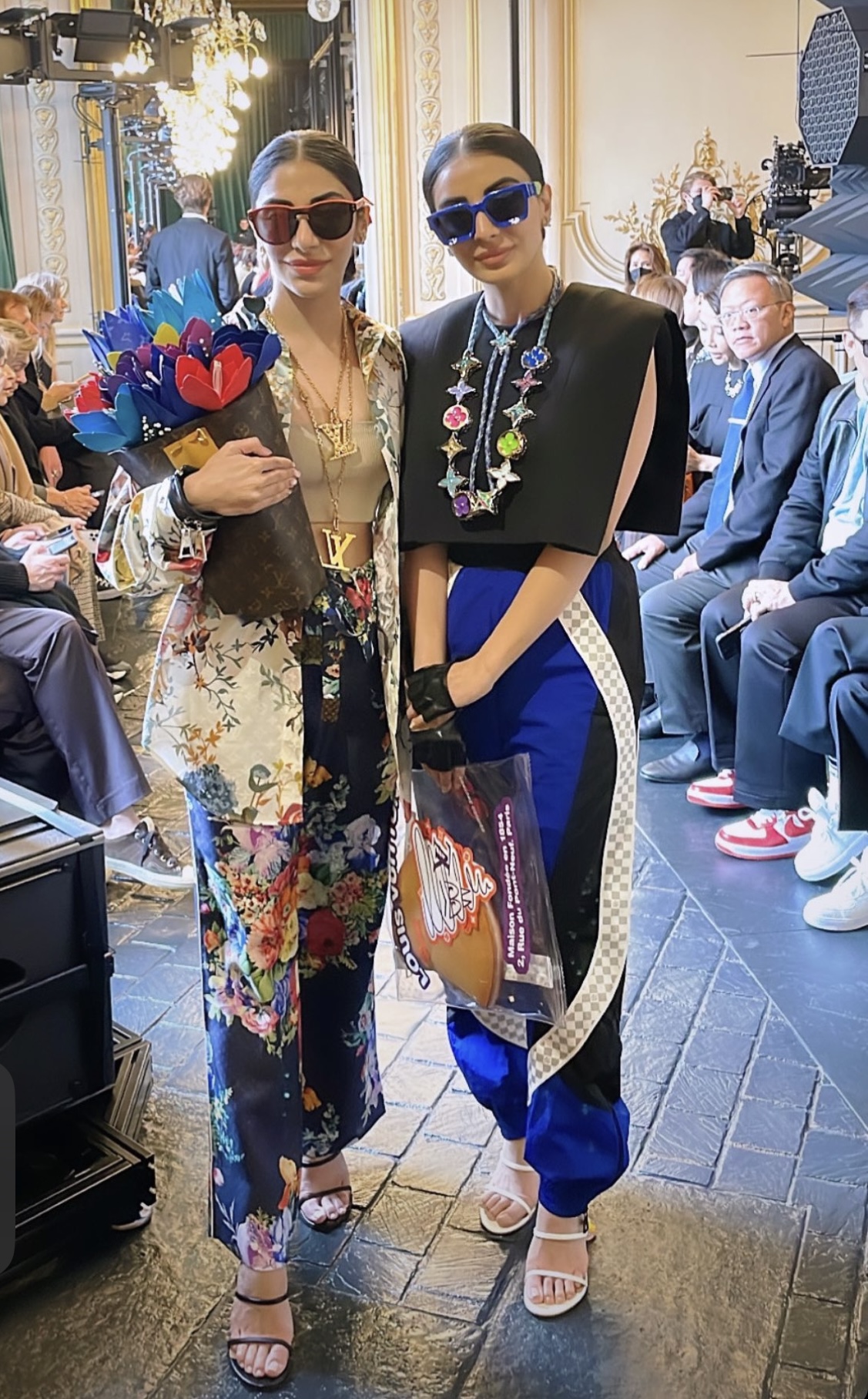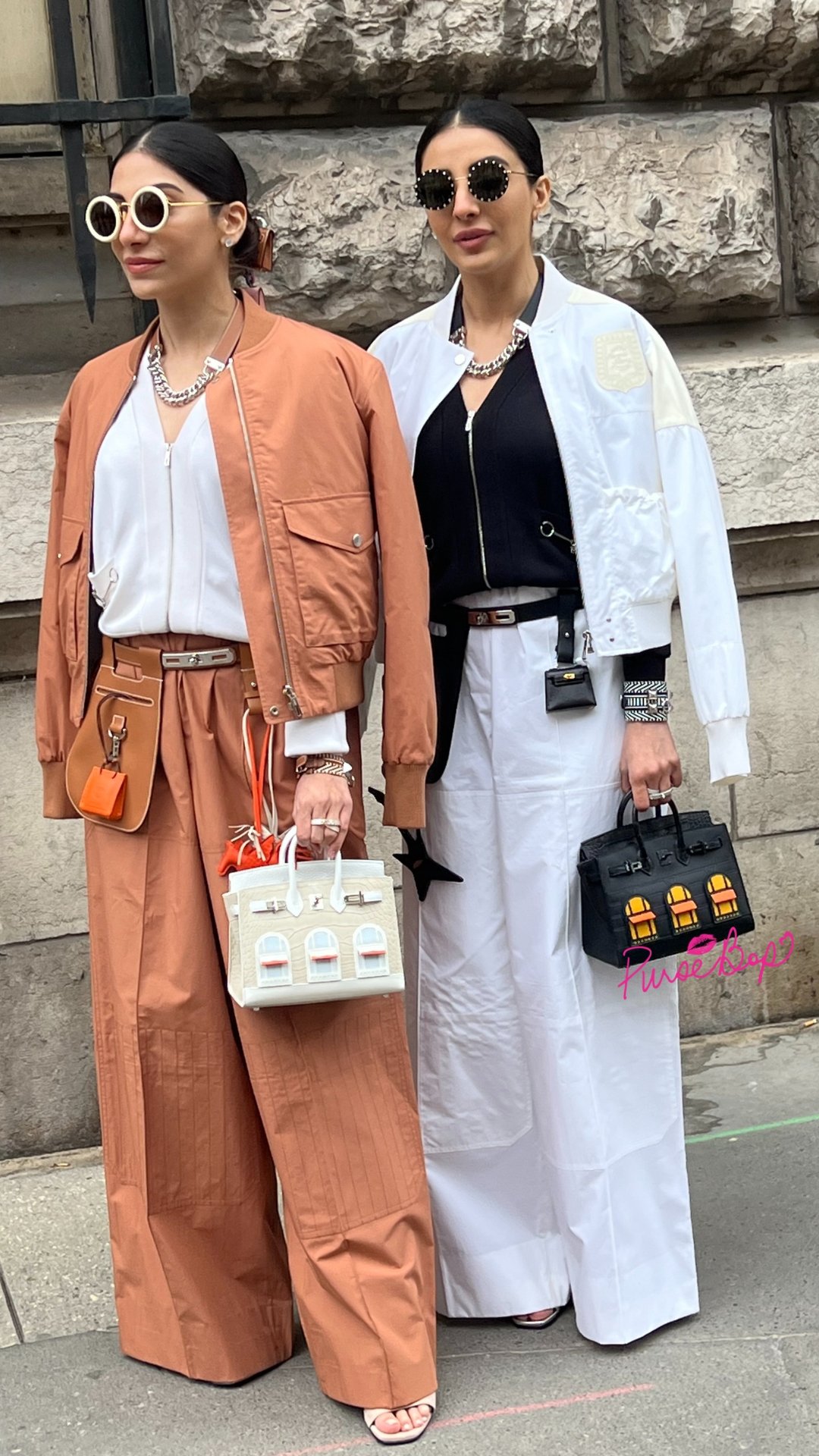 4. We loved your Hermes look for PFW in March. What is the process in choosing your outfits? How long does it take to get your look ready?
Definitely a process. Not going to lie and say it was effortless because it wasn't. It took a lot of thought and effort to create a full Hermès look from head to toe and more so to create a twin look. We all know how hard it is to find pieces from Hermès, and to find double was literally double trouble.
Putting the pieces together and styling them comes effortlessly when we have the right pieces in front of us. We envision a look when we know our key pieces and then it's just about bringing that to life.
I would say it took a few seasons to get this look together …as the ready-to-wear, shoes, accessories all were a part of different collections/seasons that were combined to create a full Hermès look while also incorporating our personal style. Contrary to what people usually do, that is just pick a total runway look, I think blending our personal style with the brand's aesthetic is what made our look distinctive and also more fun.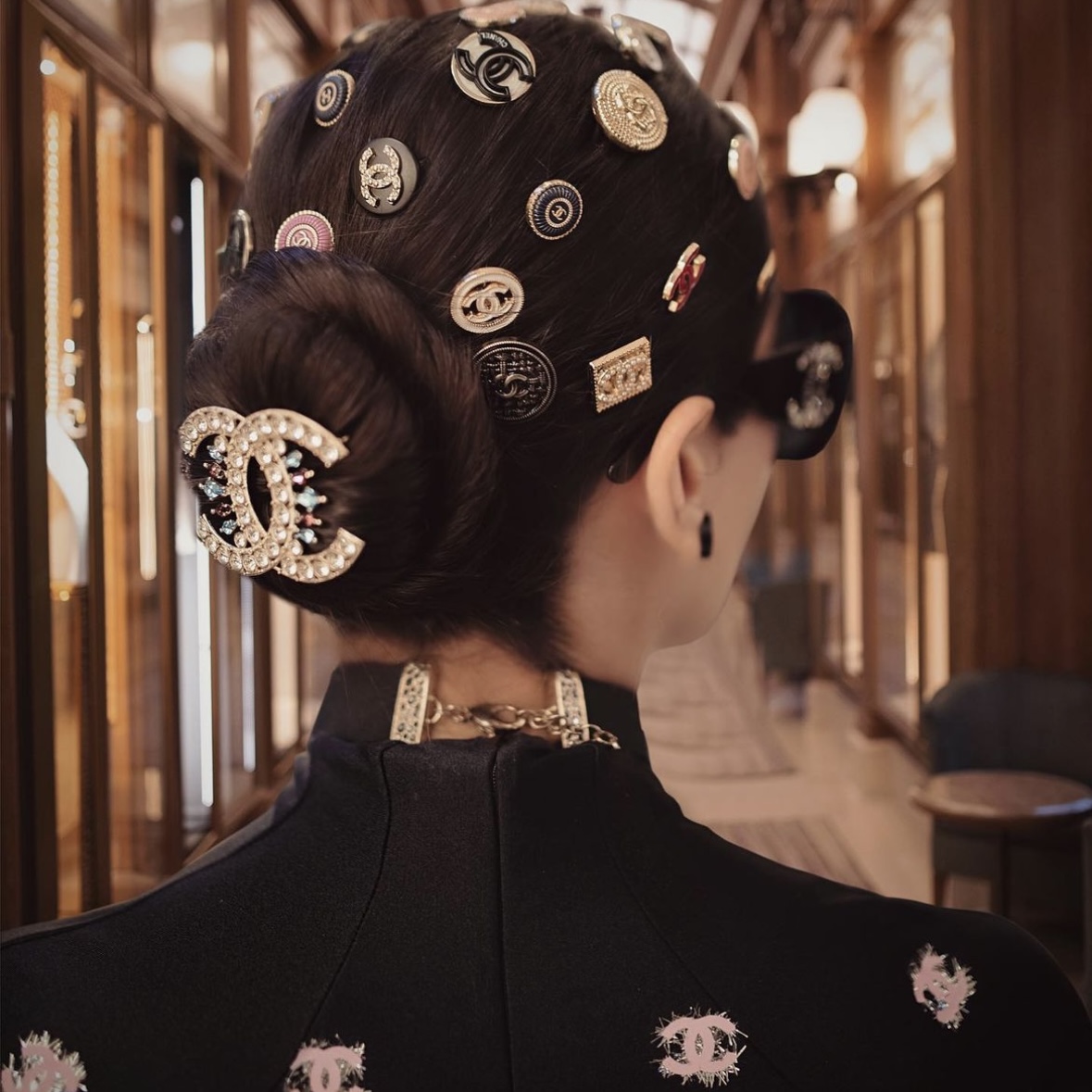 5. What was your first designer handbag?
It was actually back in the early 2000's. Around 2003 maybe. It was the Takashi Murakami Louis Vuitton multicolor Monogram bag. It still has a very special place in our heart. It will be unique and stylish forever.
I think since early on, we've preferred more unusual risky pieces rather than classic safe choices.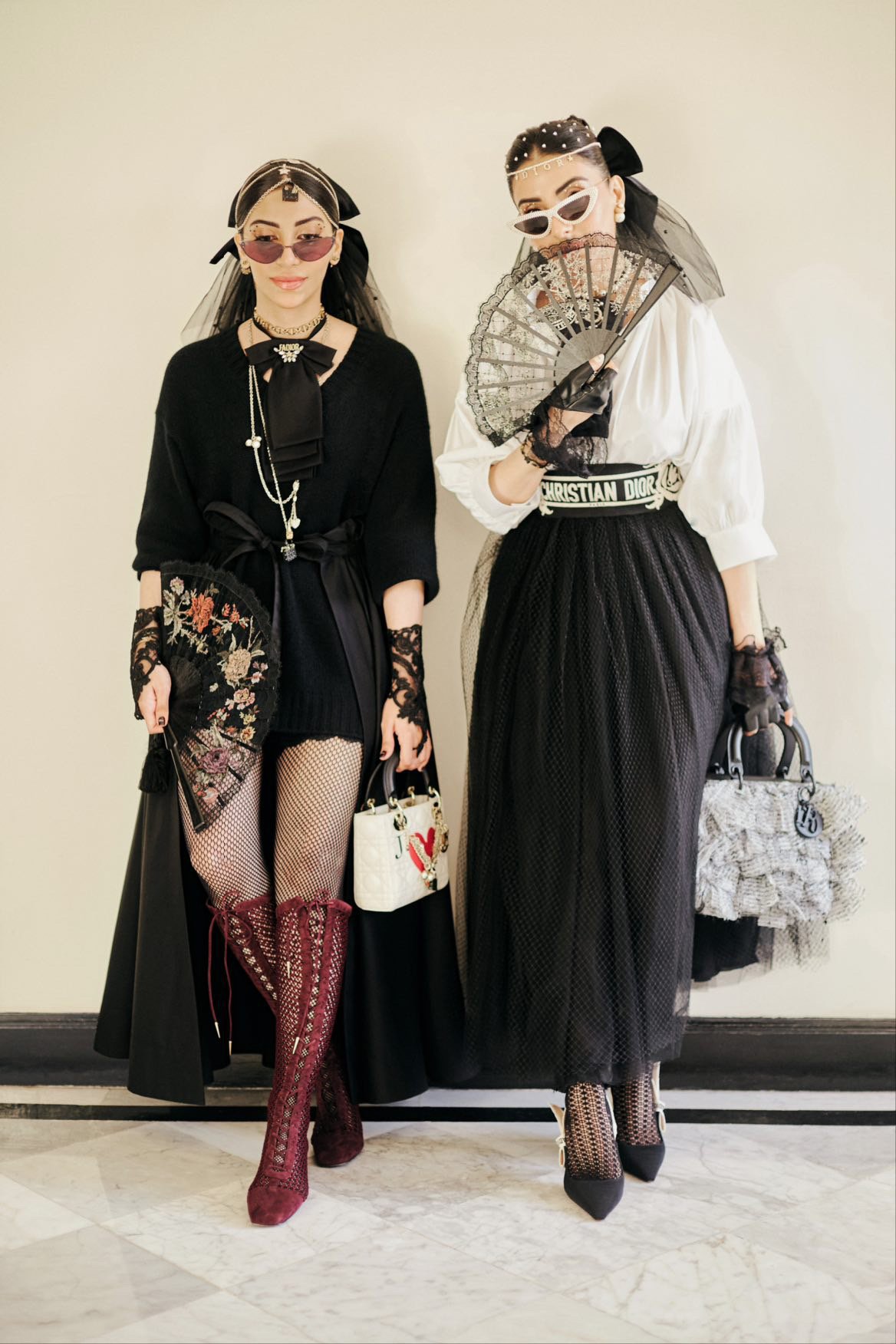 6. What handbag is next on your wishlist?
Hahah, can we keep that a secret until it's fulfilled honestly, too scared to jinx it. But we promise to share a picture as soon as we have it. Going to leave this for readers to guess…
7. What did you wish you knew before starting your handbag journey?
Actually nothing.
We love that all our choices have been organic and from the heart. Never been influenced by the noise around. I think this is what has got us so far… and being surprised is what keeps us thrilled. Every bag choice we made, whether it's been a hit or not, has a story to tell, and that's what makes each of them so special.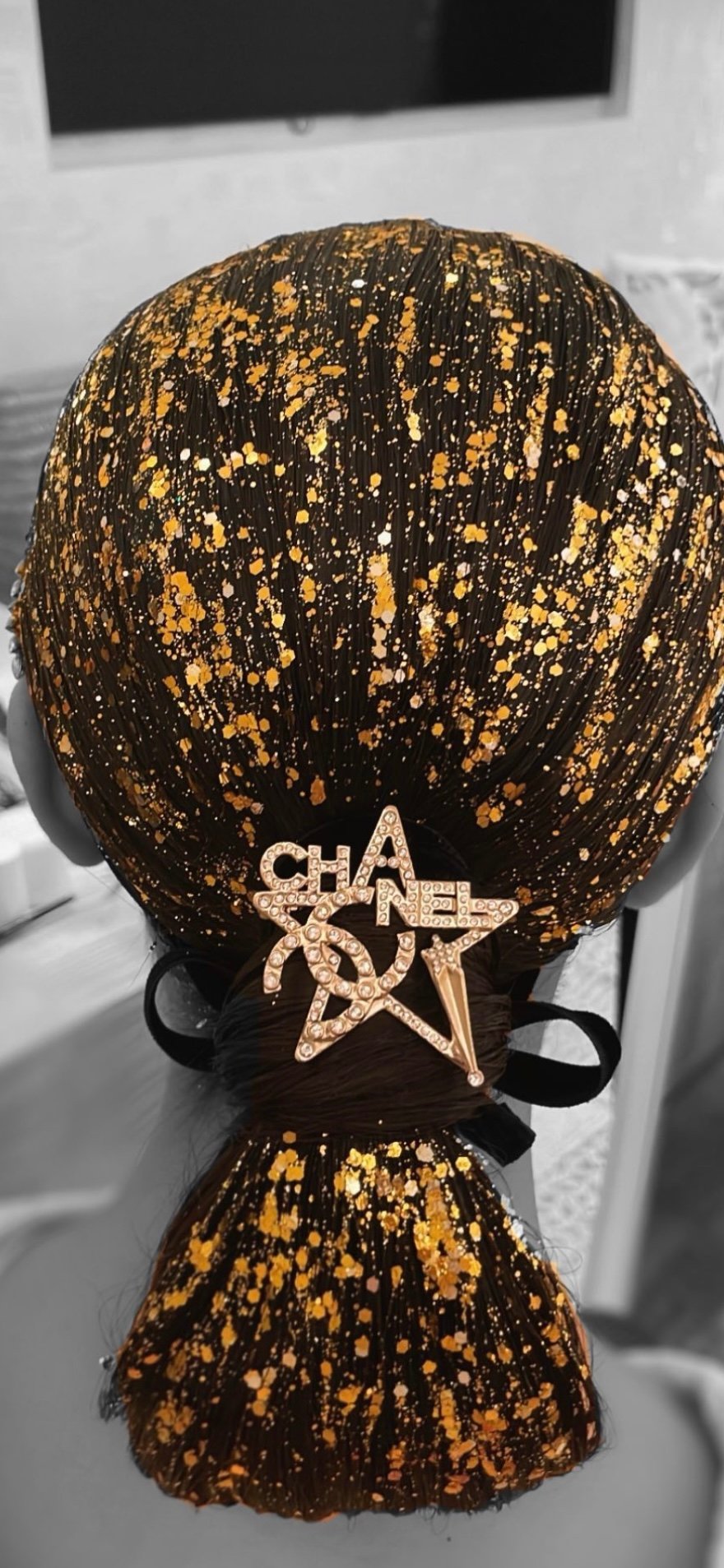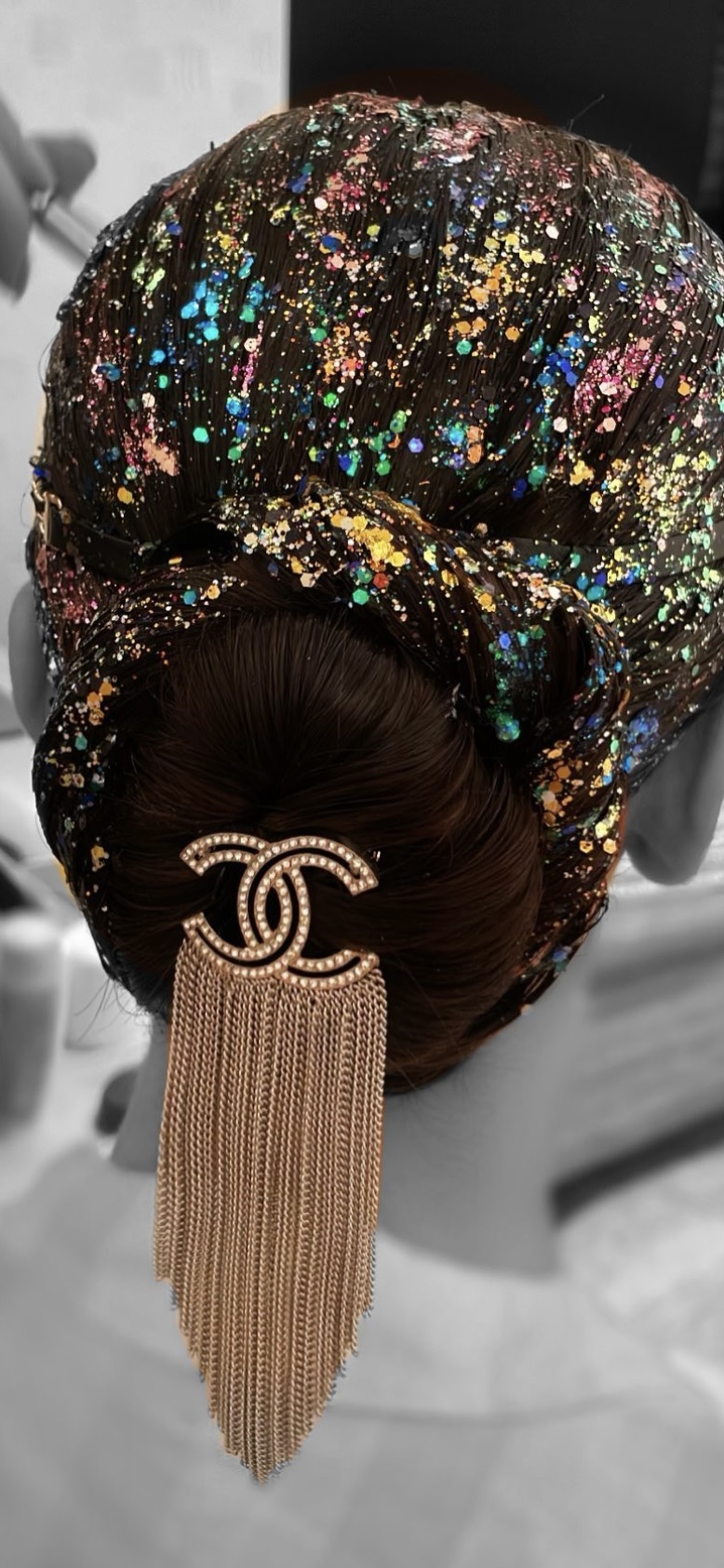 8. Can you give us more about details on your Dior look?
As usual we wanted to experiment with our looks and more so since the show was happening in our city. The aim was to blend a little of India by using Dior accessories and styling a full Dior look keeping our individual style in mind.
Snehal: 
I wanted to keep my look very classic Dior and chose to wear a white shirt with a tulle skirt and accessorized it with an embroidered belt, ascot and brooch. 
My hair was accessorized with a classic Pearl Dior choker that I wore as an Indian ornament – a mathapatti on my forehead along with a black bow veil. 
The Key piece was my Lady Dior Art Bag. 
I chose to wear this bag because of the inspiration behind it, which was to blend cultures and religions. I assume that was the idea behind the show as well.
Jyoti: 
For my look, my key pieces were Dior accessories from 2011.
My hair was accessorized with a Charm bracelet worn as an Indian ornament – a maang tikka. A micro lady Dior was the centerpiece on my forehead along with a black bow veil. 
I wore a similar charm necklace with a classic Dior ascot and brooch and teamed the open Dior Skirt from SS 23 along with classic knitwear and a mini Lady Dior Amour bag.
We both went for very strong makeup with studs around our eyes and dramatic feather lashes to blend in our personal style.
The last detail was our Dior Botanique fans to beat the Bombay heat.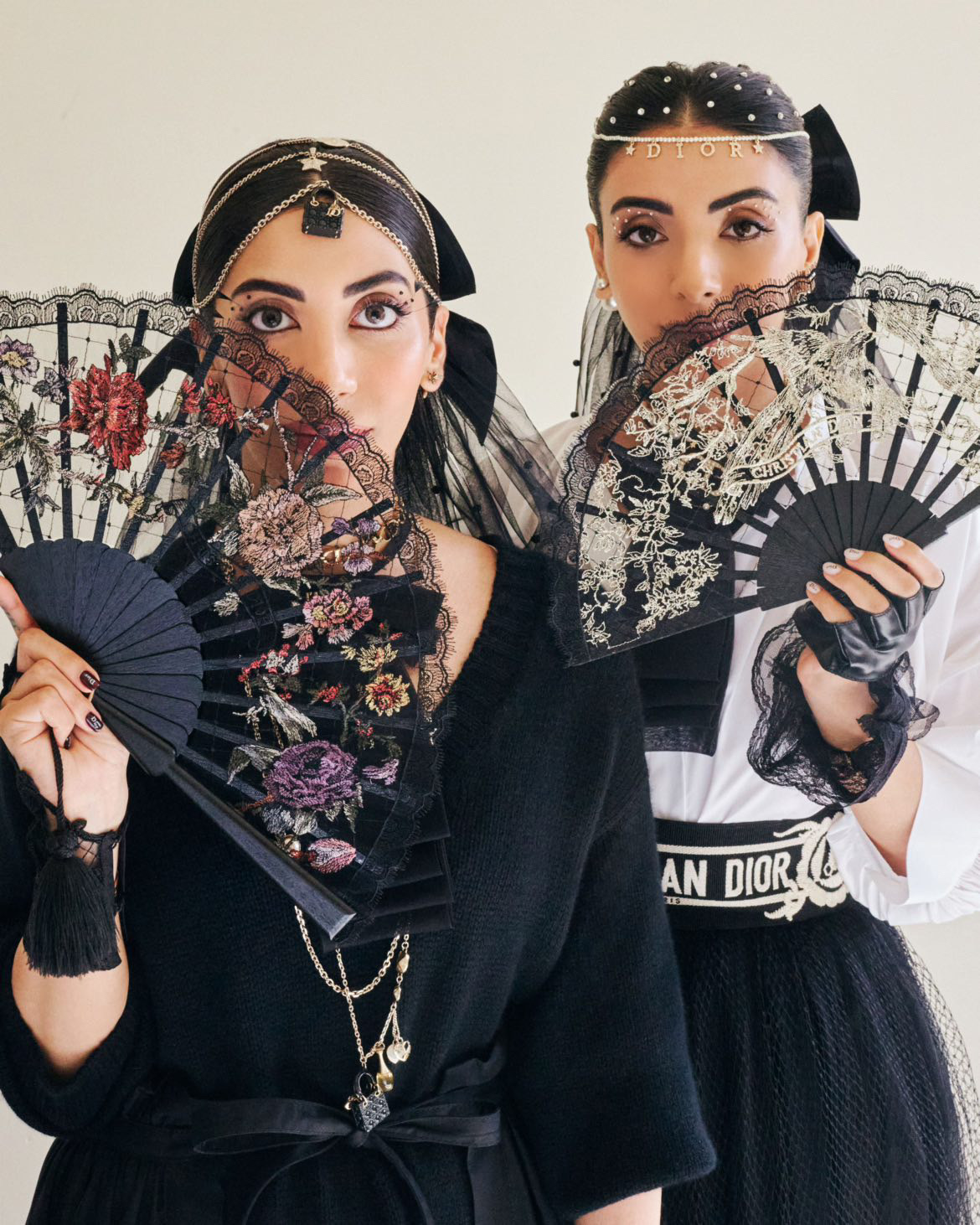 9. Are you stickers on or off your bag?
Definitely off, and is one topic that causes a lot of sister quarrels. We both make it a point to take off stickers – depending on who wears the bag first. And the one who forgets to take them off is always told off by the other. The stickers leave stains on the hardware – especially in humid weather. So definitely stickers off is a safe choice.
P.S – the Muji polish cloth is great to keep hardware shining and new.