Ever notice what's missing from the uber-popular Hermes Mini-Kelly? Think about it. Truthfully, we all focus on this bag's adorable size… the classic Kelly shape, sangles, turn-lock closure, handle, long strap, and so on. Of course, admiration and desires grow with the utter impossibility of getting one's hands on one.
However, close as it is to a clone of its larger siblings, the Mini-Kelly differs in one respect. There's no clochette! Bet you're all running to your bags and boxes now to check. Trust us: no covered lock and key ensemble. Looking at the myriad of Mini-Kelly photos on IG, one could assume that the posters simply elected not to use this accessory. Of course, you'd be wrong. As buyers know, and prospective buyers should beware, the Mini-Kelly just does not come with a clochette.
Now, you may be wondering why. It's not as though the price is reduced to reflect the missing hardware. Indeed, some may argue that the Mini-Kelly price is actually disproportionately high to its wee stature. The lack of the clochette, lock and key just makes it more so (read: Reveal: Meet My New Hermès Mini Kelly in the Prettiest Shade of Blue).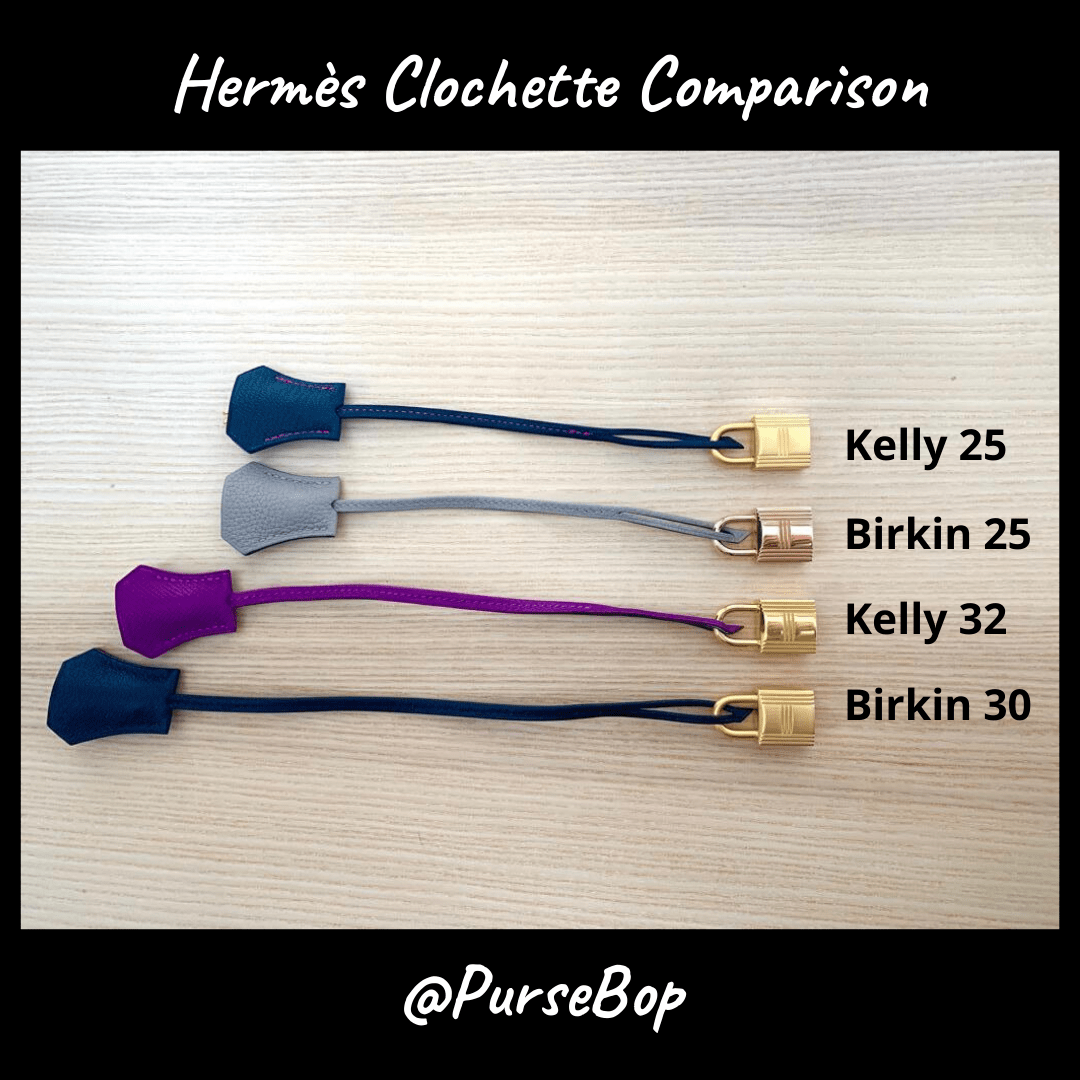 First, there is the matter of proportion. Imagine such a small bag with the clochette. It probably doesn't work aesthetically.
What you likely don't realize is that clochettes are one-size-fits-all. That means that smaller bags do not get smaller clochettes. The length of the clochette strap may vary depending upon bag size but the lock and key combo itself does not. A tiny bag with a big attachment would be off-balance visually and weight-wise.
Second, as we (and many lucky owners) have noted, it is not so easy to get in and out of the Mini Kelly. No one would ever actually use the lock and key (although, truth be told, rarely does anyone use this accessory on any of the bags). Moreover, another piece of hardware, even if unused, will just get in the way.