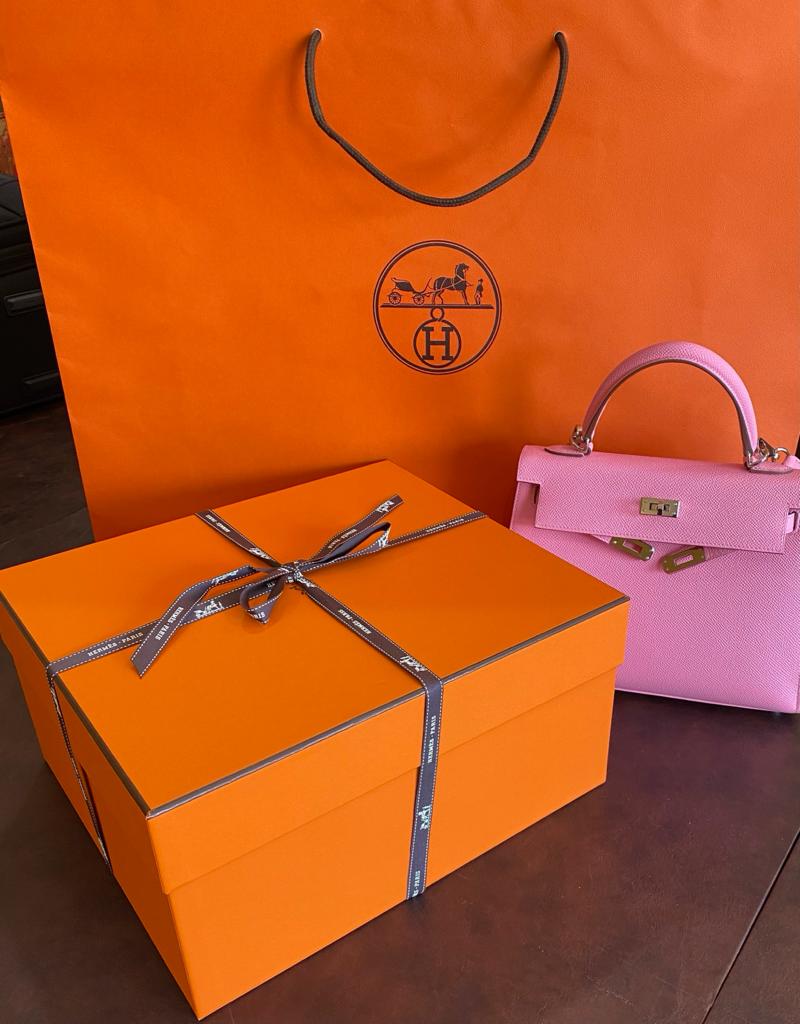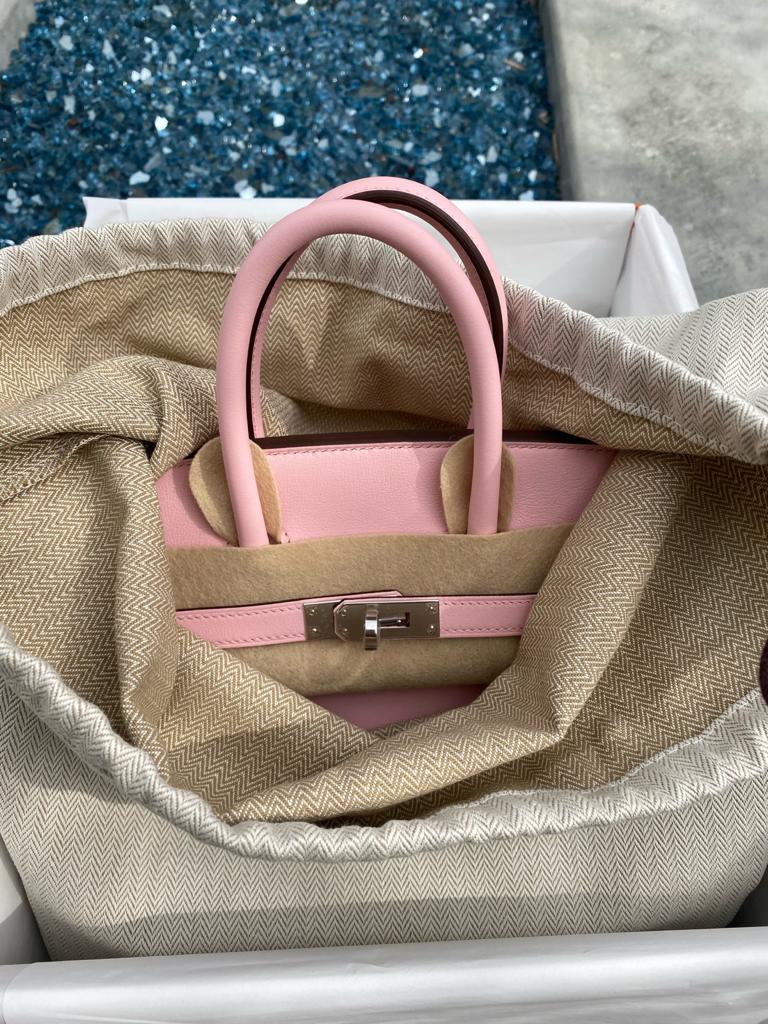 I was standing near the table with the beautiful place settings when my SA suddenly appeared. She placed a completely sealed orange box on the table. I was so confused. She quickly started to break the plastic wrap and said: 
"I wanted to show you this to see if it is a color you might want. I am not sure you will like it!" 
I remember saying to myself, "Should I be videotaping this moment?" 
But I was so dumbfounded I could not move.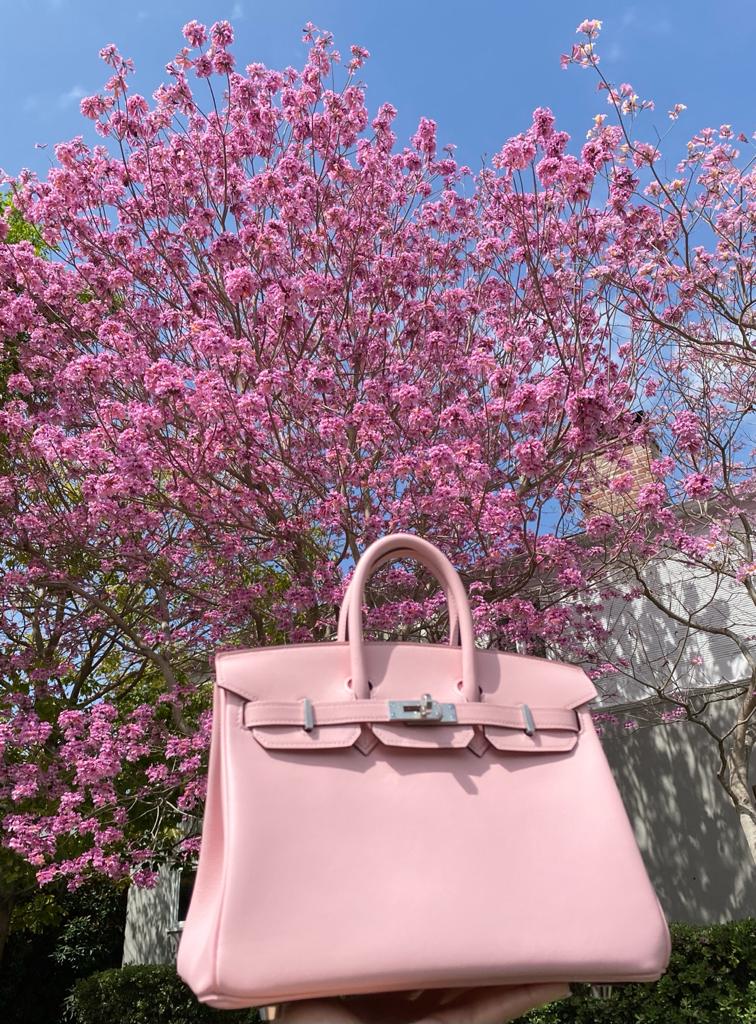 I received a text from my Hermès SA. She had the cardigan sweater requested months ago. Did I want to come in and try it on? Of course! I have not been to Hermès since January. Any excuse to visit my favorite store!
Certainly, I had no intention of asking for a bag, nor did I expect an offer. Paris was on lockdown for the third time. Repeatedly I heard "there have been no shipments to the U.S." My only hope was that my Special Order (SO) would arrive sometime this year.
When I arrived for my 2 p.m. appointment my lovely SA quickly accompanied me to the second floor. I was able to browse the ready to wear (rtw) while she went to fetch my cardigan. 
After trying on several pieces, my SA seemed to be rushing me to make my purchases. We ventured to the third floor to complete the transaction. It is my favorite area of the store. The natural light makes everything look better in the huge selfie mirror. Outside, the cherry blossoms were in full bloom. The streets were filled with shoppers eager to forget about 2020.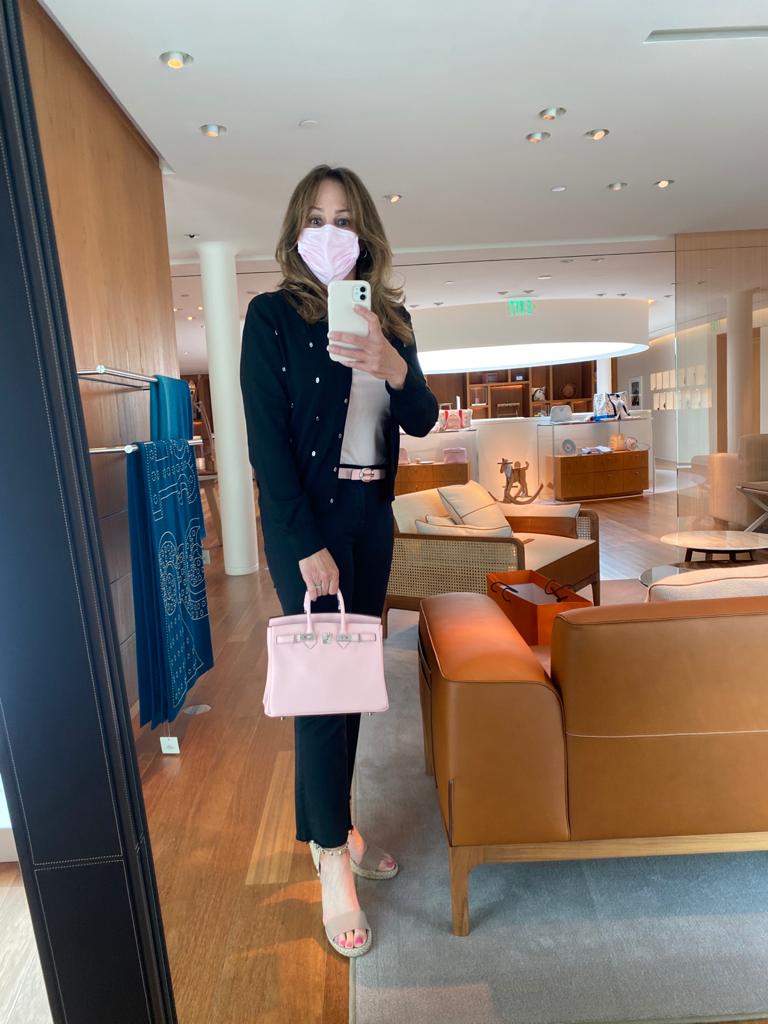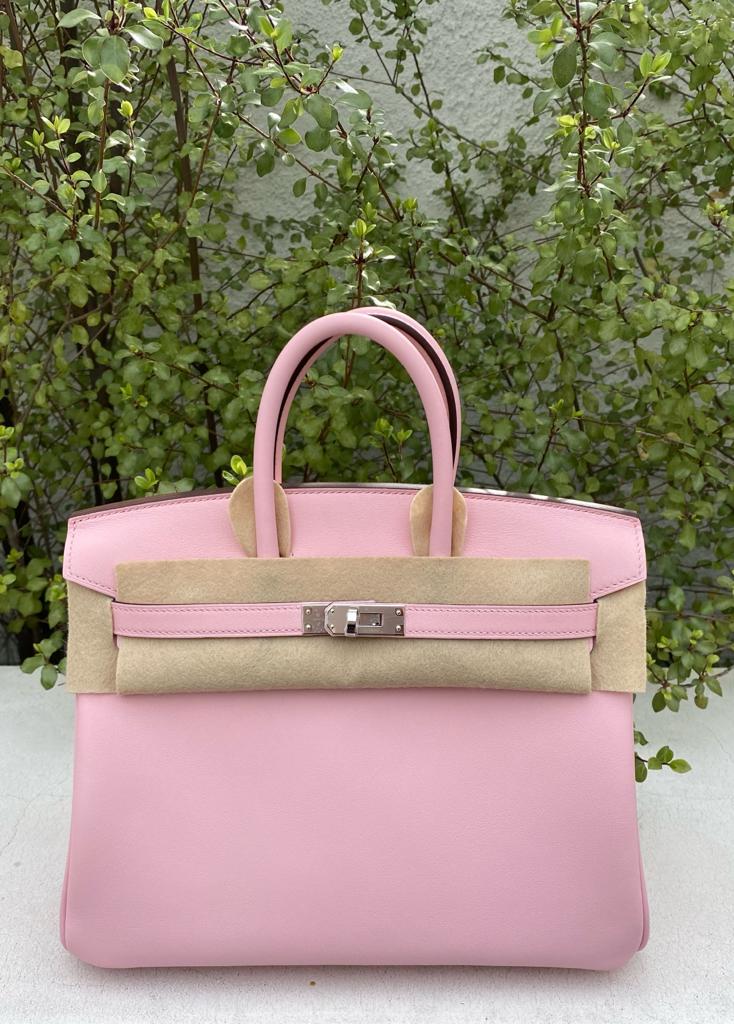 It is very hard to surprise me. My modus operandi is to know everything up front, peppering everyone with questions. I even managed to ruin my surprise Special Order offer last year. As luck would have it, I asked my SA about getting one on the very day she planned to offer it.
This time, however, my SA was determined to surprise me. She told me there had been no shipments from Paris. Nothing new had been delivered. And there was nothing pink in the store that I would want.
All of a sudden my H fairy quickly revealed an unbelievably gorgeous, soft, pale, smooth, perfect Rose Sakura Birkin 25 in swift leather with palladium hardware!!!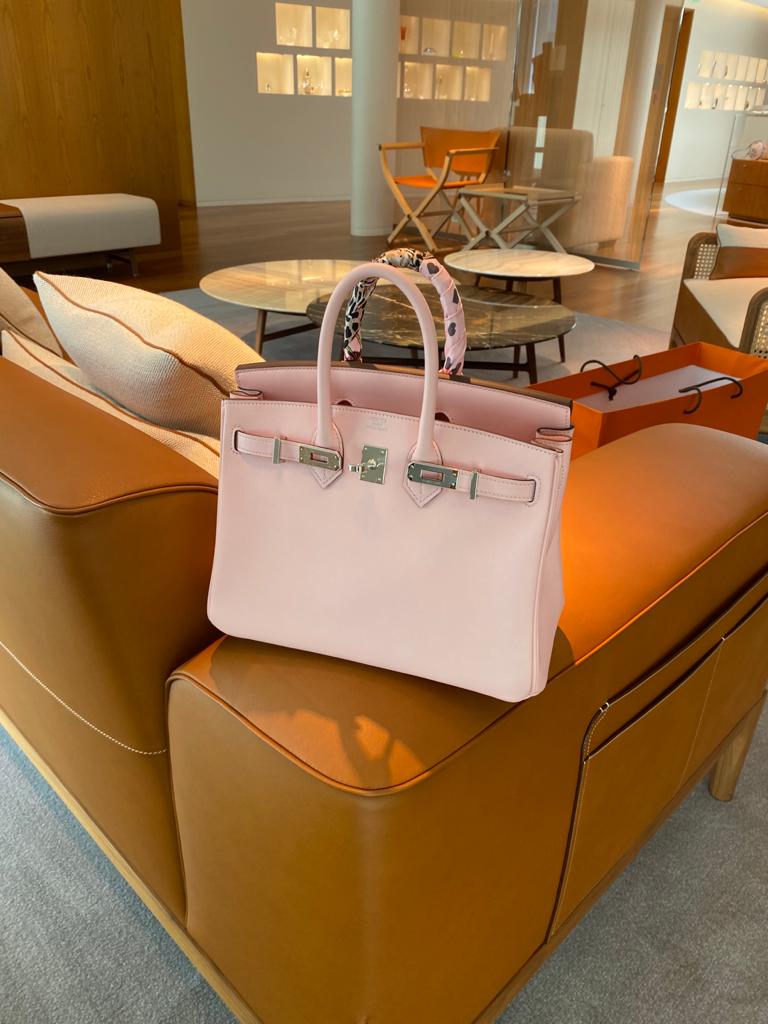 I was in complete shock. I said multiple times: "Are you kidding me? 
Is that really Rose Sakura?" She said "yes I wanted to surprise you!" 
My SA knows this color has been on the TOP of my wish list since I met her in 2016. I could not believe this unattainable, highly sought after, often requested, unicorn color and bag was being offered to me!
She completely succeeded in surprising me for the first time ever. I love to be fooled when there is a Rose Sakura baby Birkin at the end of the rainbow. 
What Makes Rose Sakura So Special
Only a true pink lover understands the allure, the desire, the obsession that Rose Sakura creates. We lust over this color, dream of owning it someday, and scour Instagram for photos portraying its undeniable beauty. It is simply the perfect shade of pink. This is the same feeling you get when the Cherry Blossoms are in full bloom each spring. You think, this is the perfect shade of pink.
Like the blooms on that cherry tree, a Rose Sakura Birkin feels like a burst of fresh air. The days are longer, the air feels cleaner, and the temperature is warmer. The gorgeous pink trees make everyone happier. They don't last long so you need to seize the moment before they are gone. A Rose Sakura Birkin elicits a similar feeling but one that never goes away.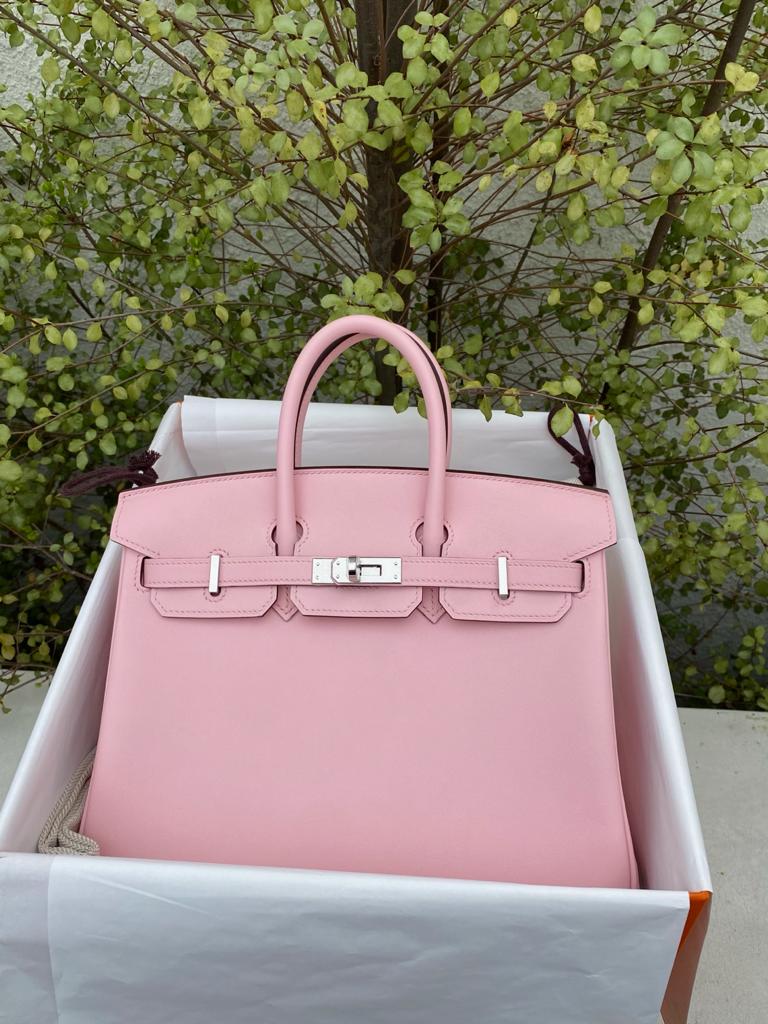 Hermès ceased producing Rose Sakura Birkins and Kellys several years ago. No one truly knew if they would ever return. Then PurseBop got the inside scoop last fall: the new 2021 spring/summer colors included Rose Sakura as well as many other pinks. But would we see Birkins and Kellys in this highly sought after color? Read: New Hermès Leather Colors for 2021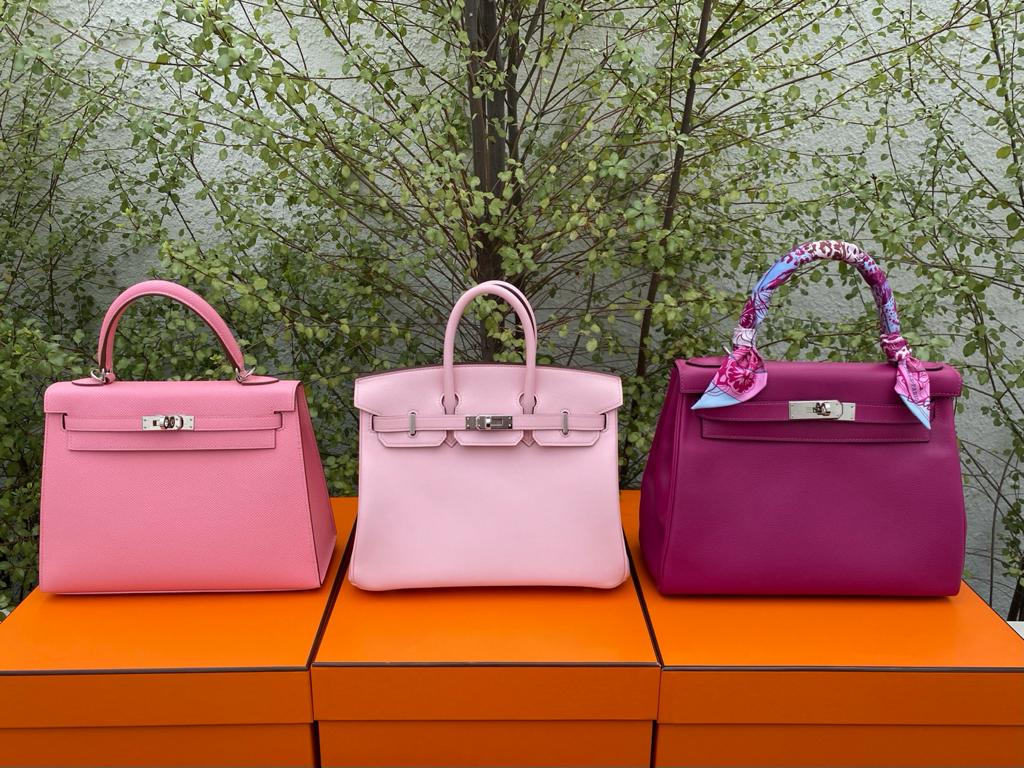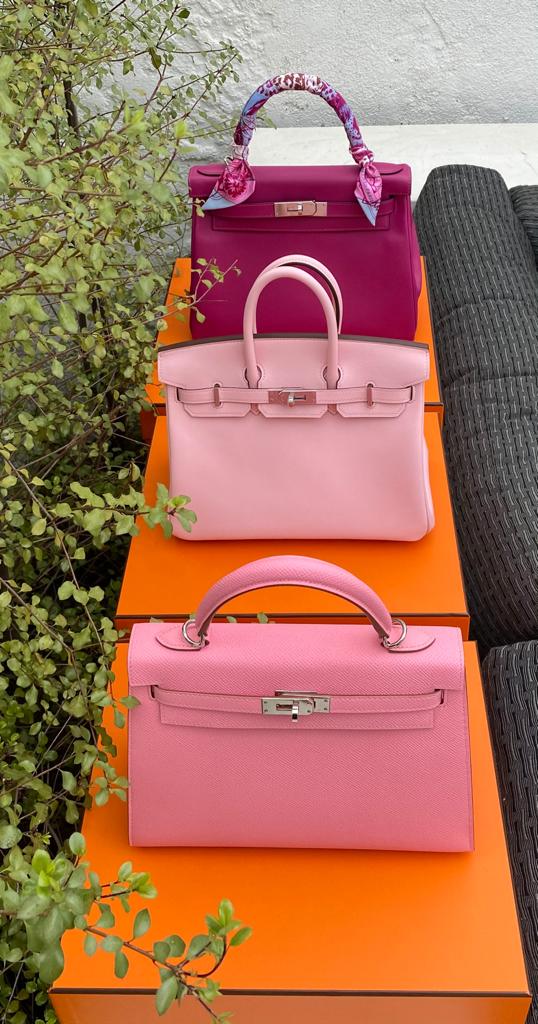 Let me be the first to tell you: YES! Hermès is producing Birkins in Rose Sakura this year!
Needless to say, this is my holy grail bag (hgb) in the perfect shade of pink.
Updated: April 18th, 2021