Grab your wallets… Hermes prices in the United States are going up. Sources just confirmed that Hermès prices on bags, jewelry and scarves will rise beginning the first week of February.  Shoe prices will step up starting Monday, January 14 and leather starting February 3rd. The exact amount of the hike is unknown (though rumors put it between 3-8%) and implementation may be staggered.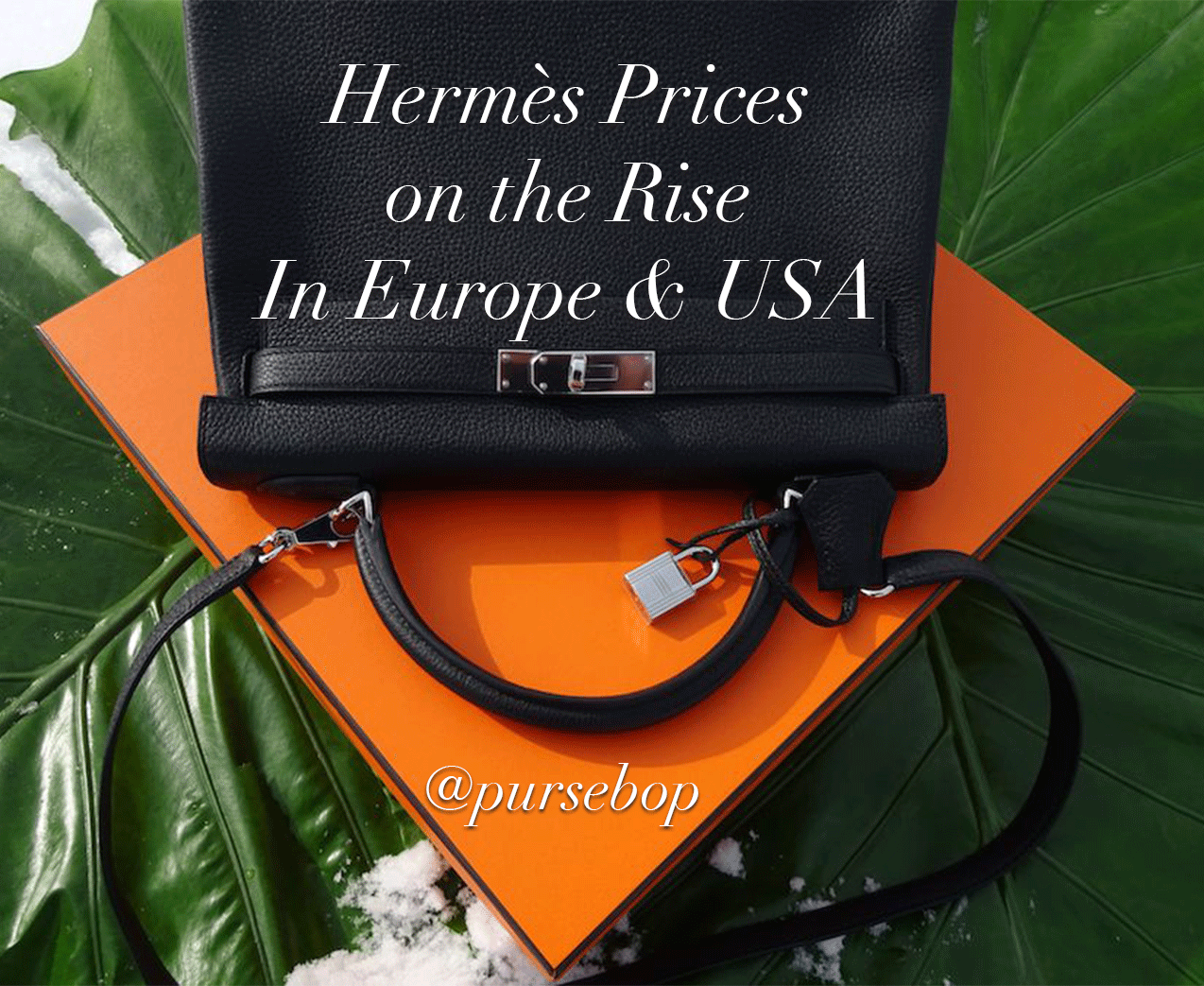 As you may recall, the last major U.S. bag increase was in 2015 and that same year, 
U.S prices on some accessory items
 actually declined, in an effort toward global harmonization and currency equalization.
To put an increase into hard numbers, for a Birkin 30 Togo (currently at $10,900), a 6% hike is an extra $654, 8% is $872 and 10% is $1090. Some buyers may feel an even bigger jump as a previous loophole that allowed tax-free shipping to addresses in states without Hermès stores, has been closed. Those previously lucky buyers could find themselves paying an extra 10-12%, depending upon where they live.
Obviously, a rise in prices is nothing new. Even in 2018, 
prices on some Hermès goods were expected to rise
  albeit not most handbags. The UK and EU experienced a cost increase in 2018 as well, and there are reports of 2019 increases already rolling out (or should we say up) overseas.
We'll keep you updated on exact increases as they are reported.
Is there anything you'll be trying to get before it gets more expensive?