La maison d'Hermès continues to grow in one of the largest luxury markets- China. The house recently opened its newest boutique in Wuhan, Hubei province, and sent H lovers into a frenzy. In fact, opening day was nothing short of a resounding success. Reportedly, on this day alone, the newest location pulled in between $3 million to $4.5 million. However, many Chinese social media users were quick to share that the event was a lot more scaled back as compared to the Shenzen store opening, with Hermès reportedly only inviting 50 VVIP clients to the Wuhan boutique.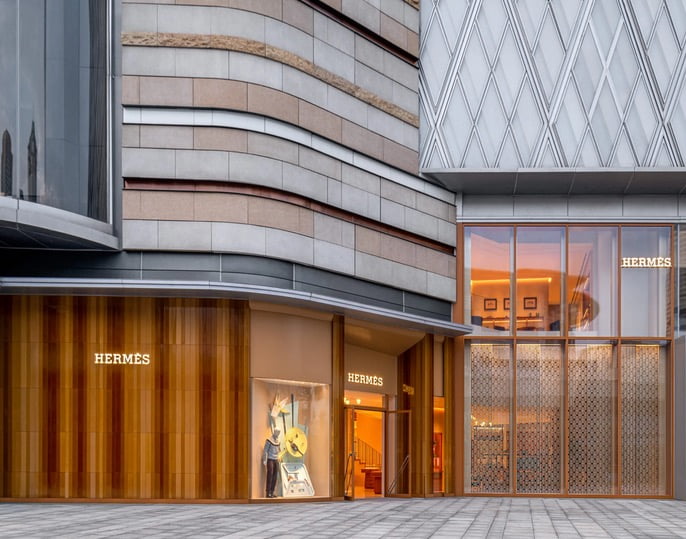 Image Credit: Hermès
Contrary to speculation that the Wuhan grand opening was a rather subdued event, photos quickly circulated online of long queues (as is expected at any H store nowadays) snaking around the corner of the boutique entrance.
Read: https://www.pursebop.com/boptalk/topic/pandemic-protocol-or-personal-protection-luxury-stores-continue-with-capacity-limits-but-why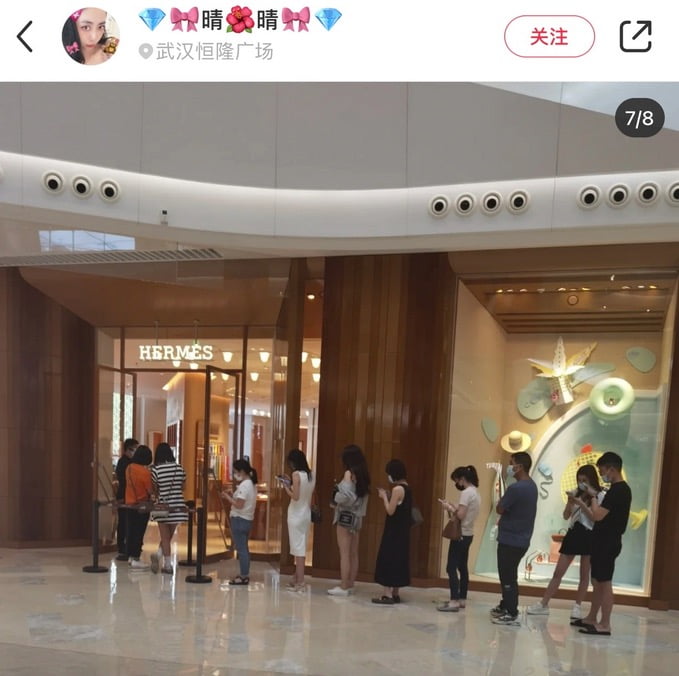 Image Credit: XIaohongshu User
Serving as replacement to Hermès' former Wuhan location, the new two-story boutique houses everything from RTW to leather goods, footwear, silks, fine jewelry, and homeware. What serves as particular interest to us, though (an obvious no brainer lol), is the boutique's handbag goodies at the ready for eager luxury shoppers. Those lucky enough to shop on opening day did not hold back when sharing their scores online.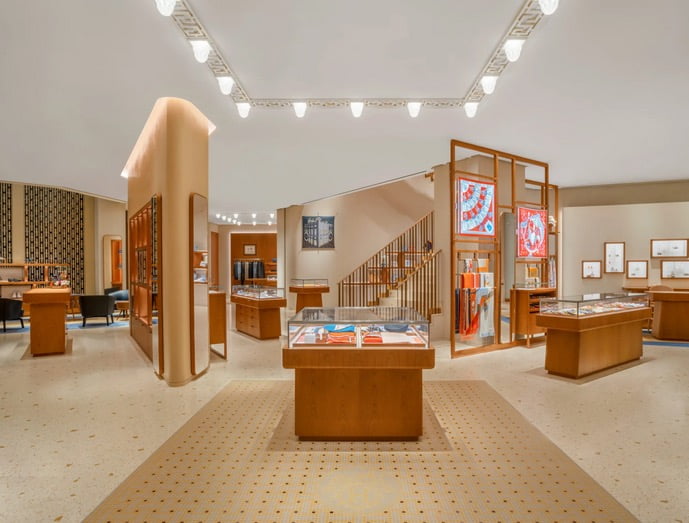 Image Credit: Hermès
Talk about some serious eye candy- Birkins and Kellys were abundant (at least as 'abundant' as H permits) alongside Kelly Pochettes, To-Go's and WOCs. From exotic leathers, to limited edition styles, oh to have been a fly on the wall at one of the private rooms during an unboxing.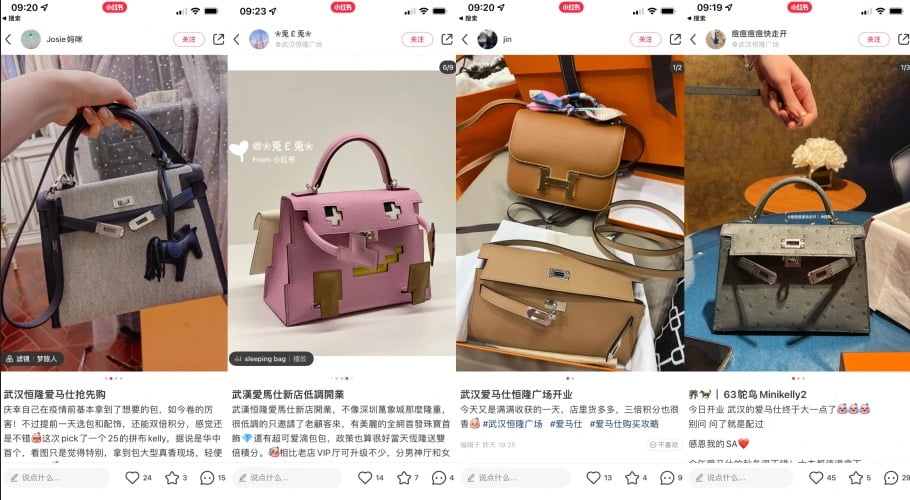 Image Credit: XIaohongshu Users
For the full coverage of the opening via WWD, visit this link: https://wwd.com/fashion-news/fashion-scoops/hermes-wuhan-store-big-crowd-opening-day-1235250864/
What do you think of Hermès' newest boutique? Are you totally drooling over the delicious bags too? Do you think this is part of Hermès' strategy to be closer to wealthy shoppers versus being situated in city centers only? Sound off- we'd love to hear your thoughts on this.
Read Related Articles:

https://www.pursebop.com/boptalk/topic/hermes-grows-in-brooklyn
https://www.pursebop.com/boptalk/topic/hermes-brings-exhibit-to-greater-detroit-area-in-play-for-u-s-suburbs
https://www.pursebop.com/boptalk/topic/austin-hermes-opening-weekend
https://www.pursebop.com/boptalk/topic/chinese-shoppers-splurge-on-luxury-unfazed-by-pandemic