This year, Karl Lagerfeld brought Greece to Paris for the Chanel Cruise 2018 runway show. After an unsuccessful search for a satisfactory venue in Greece, Lagerfeld decided to instead transform the Grand Palais in Paris into a ruinous ancient Greek city complete with columns and all. For a second, this might seem shocking, but we've come to expect nothing less from the bold, boundary-pushing Karl Lagerfeld.
Entitled "La Modernite de l'Antiquite", the collection paid homage to Greek antiquity. Models sported colorful gladiator heeled sandals and decorative headbands. The gladiator shoes with the column heels started quite the controversy after many accused the shoes of looking too much like Dolce & Gabbana's ionic column heels from 2014. Nonetheless, traditional Chanel pieces paraded the stage such as the classic tweed suit and other costume jewelry pieces such as necklaces and bracelets…and before we forget, there were some show-stopping handbags on the runway.
Handbag Overview
Upon first inspection of the runway, there really seems be a lust-worthy bag (or two…or three) for every type of Chanel collector! Metallic colors, mainly gold, dominated the collection, but there were many other lovely neutral colors including cream, teal, dark maroon, and black.
In terms of style, the silhouettes ranged from glitzy, gold encrusted clutches, tweed flaps, to drawstring bags that could be worn as backpacks. Below are up-close views of some of the handbags showcased…
Photos Courtesy of Spotted Fashion.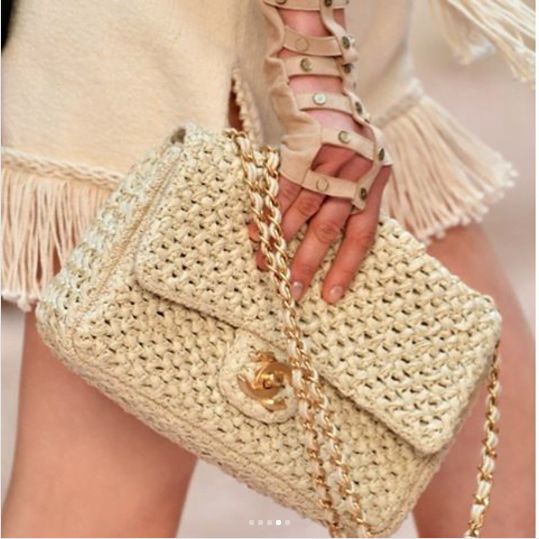 The Gabrielle Bag
The newest "it" bag, the Gabrielle, was on full display in various colors and sizes, including a striking black and white colorblock version that is simply to-die-for.
Read all about the Gabrielle Bag in the links below: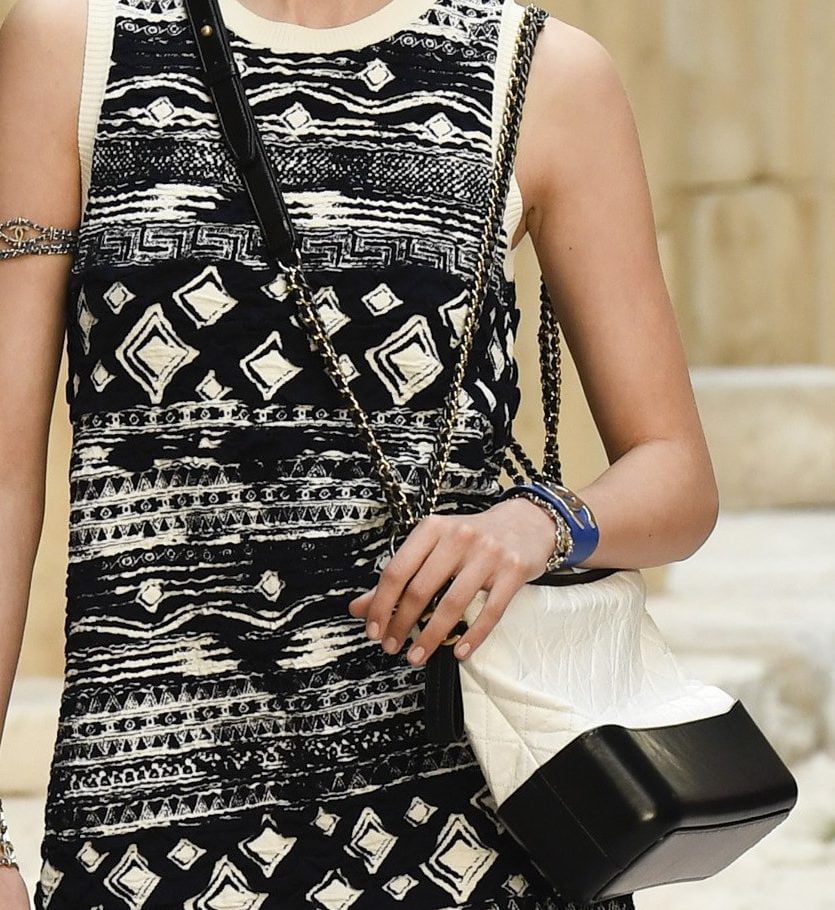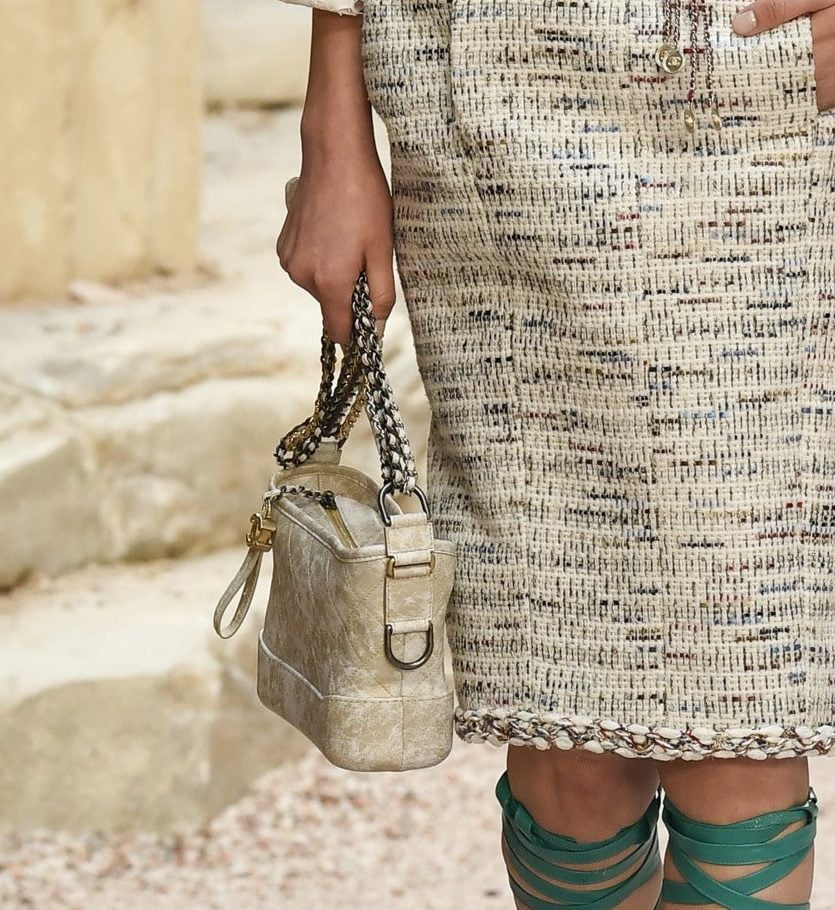 Drawstring Bags
Another popular handbag trend this season is the drawstring bag, which was represented in shades of gold, bordeaux, and royal blues during the show. Not only is the drawstring bag chic, but it has very utilitarian vibe and seems more functional than your average handbag.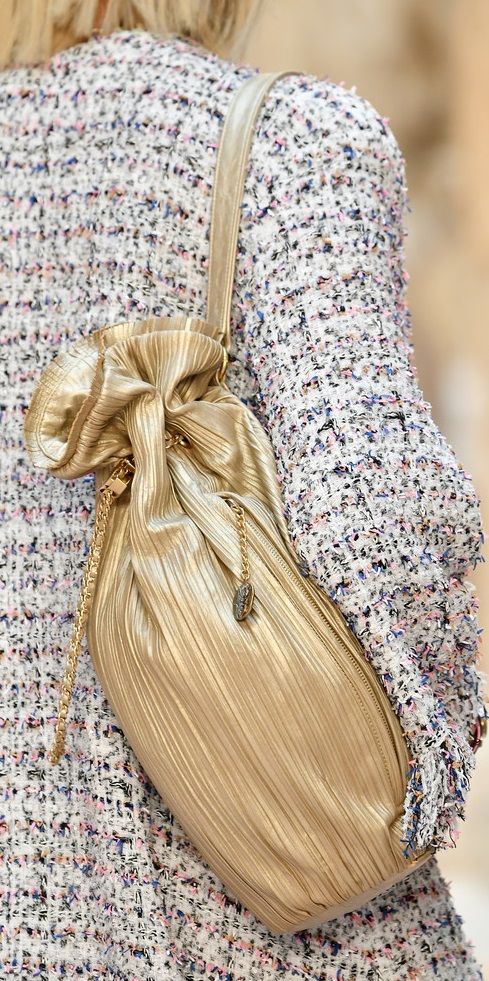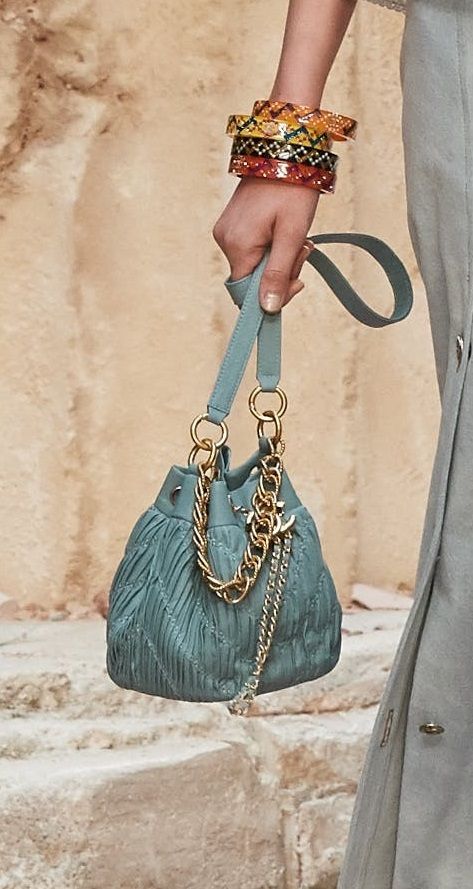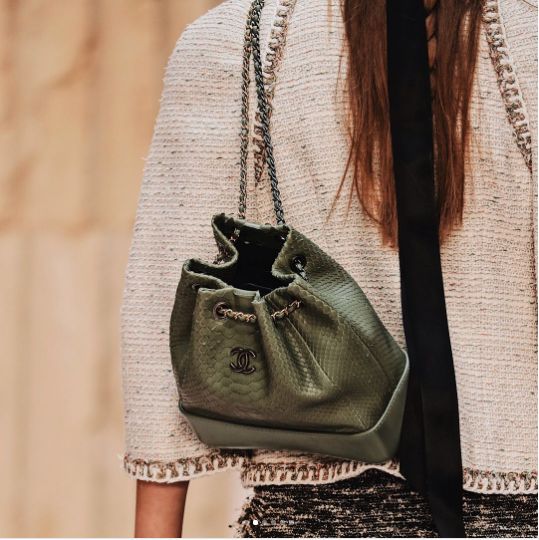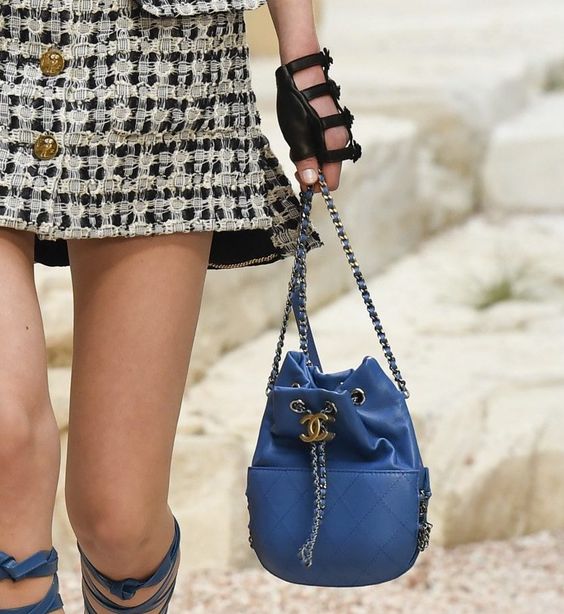 Clutches and Novelty Bags
Likely, the most memorable bag of the collection was a shiny, round black evening bag with gold owl, leaf and interlocking C's details. A stunning piece that is sure to be on every collector's must-have list. This collection also hosts many other novelty bags, such as clutches, that would be perfect for formal occasions or a night out.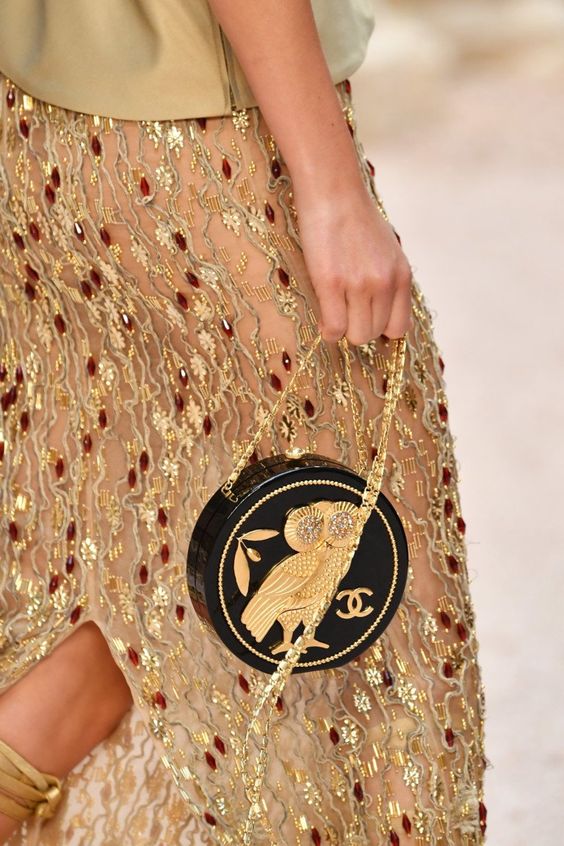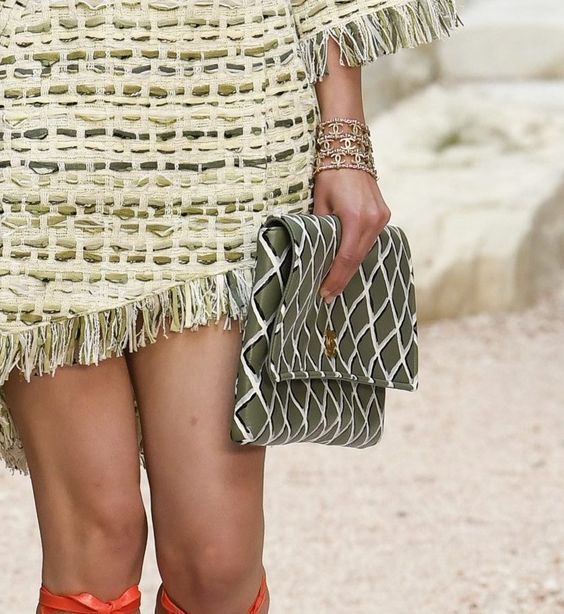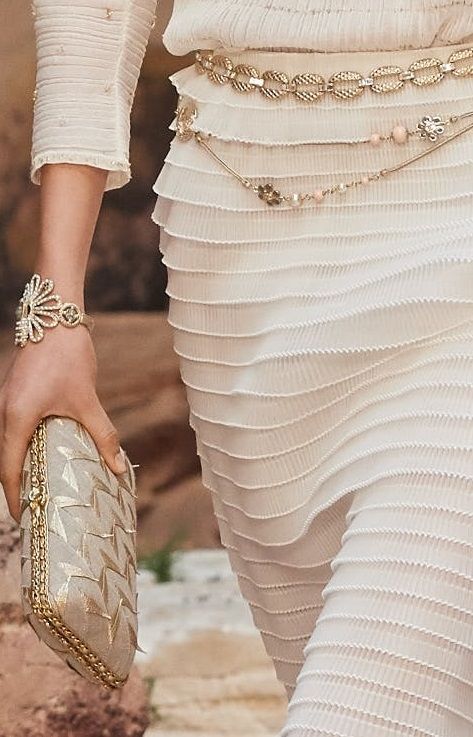 Updated: June 1st, 2017