The Chanel Gabrielle bag...yes, we're talking about one of the hottest bags of the moment. There was a booming hype around the Gabrielle bag through big celebrity campaigns, word of mouth, and just general social media buzz. The Gabrielle bag is Chanel's first big bag launch in three seasons, so naturally expectations are high.
Just this past month, the Chanel Gabrielle bag hit store shelves, and now we've got some comparison eye candy for you!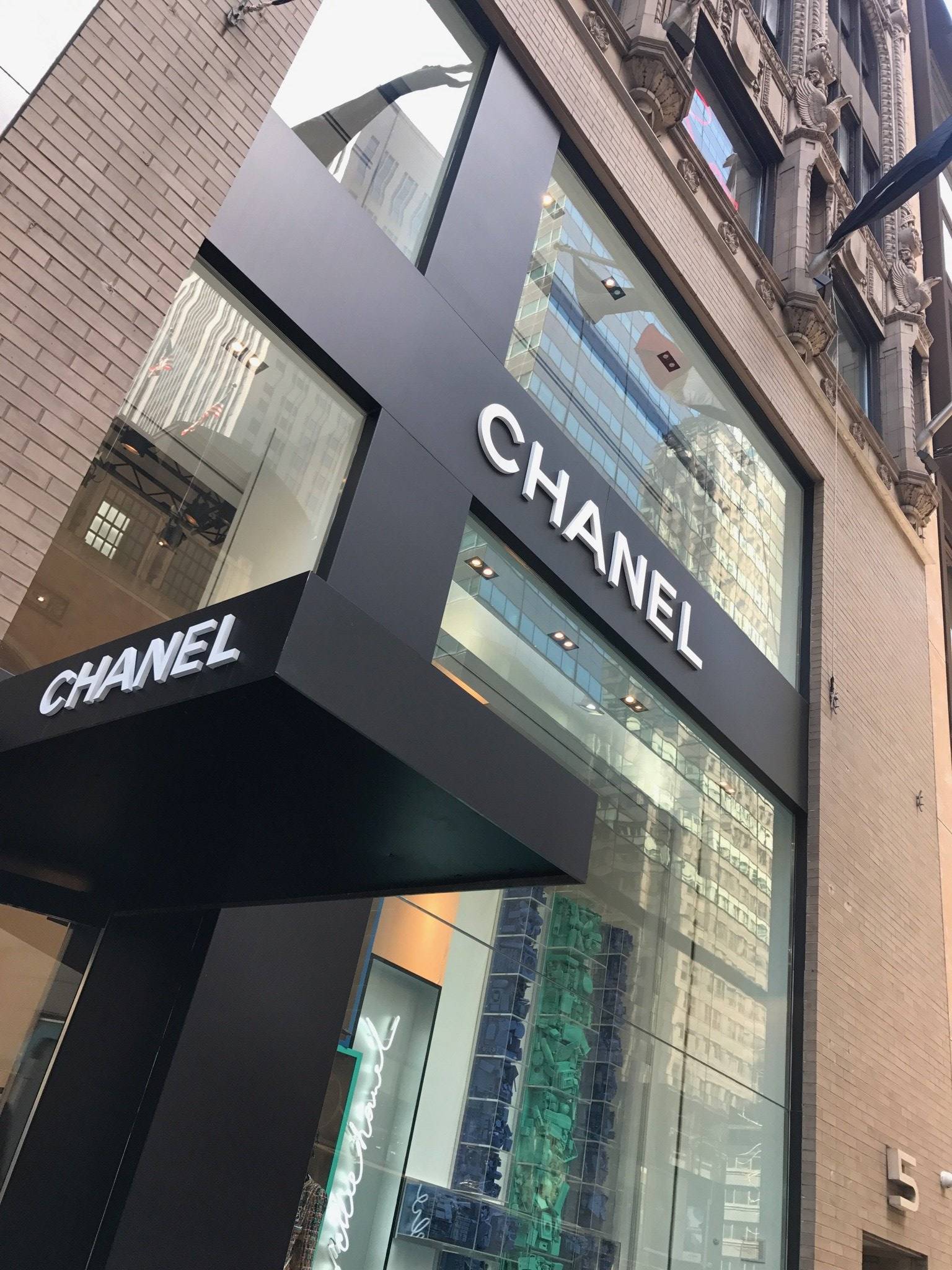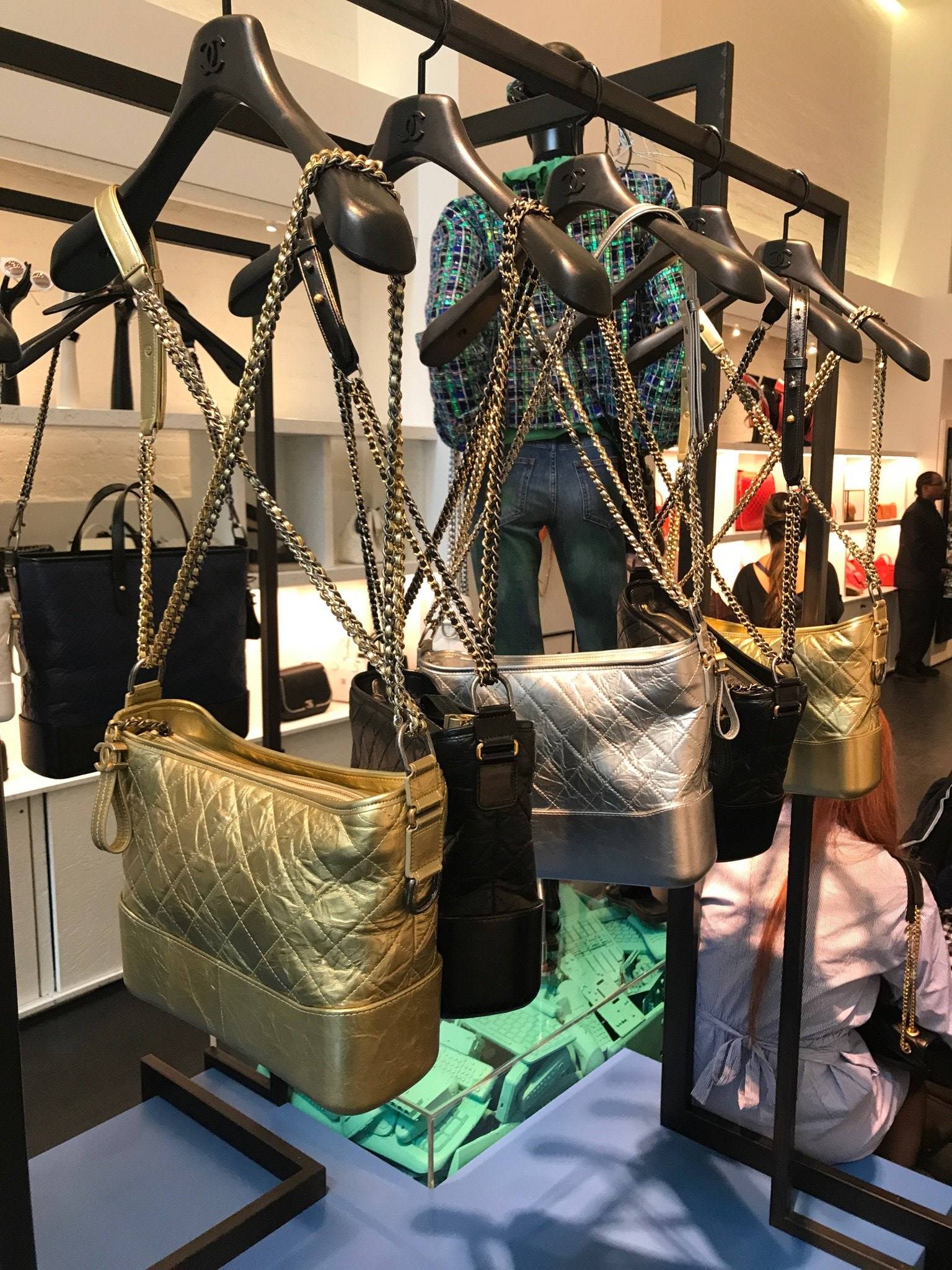 What makes the Gabrielle just that special??
The most striking thing about the Gabrielle bag in comparison to other traditional Chanel bags is its unique shape and straps. The Gabrielle bag is inspired by virtual reality glasses and the binocular cases men used to wear over their shoulders at the racecourse. Its boxy shape is supposed to look edgy and futuristic. Carrying the Gabrielle bag is an experience in and of itself. Its double straps can be passed over the head, like a sweater, and circled around the neck and shoulder nonchalantly, like a long necklace. The Gabrielle bag hosts all the iconic Chanel details like quilted leather and a big CC emblem on the zipper. From our browsing, we can see that the bag comes in many different style options from plain leather to color blocking to metallics.
The Gabrielle comes in 3 different styles as well as a bigger tote version.
| | |
| --- | --- |
| Chanel Gabrielle Hobo Bag | Price in USD |
| Small | $3,200 |
| Original | $3,600 |
| Large | $4,000 |
| Shopping Tote | $4,100 |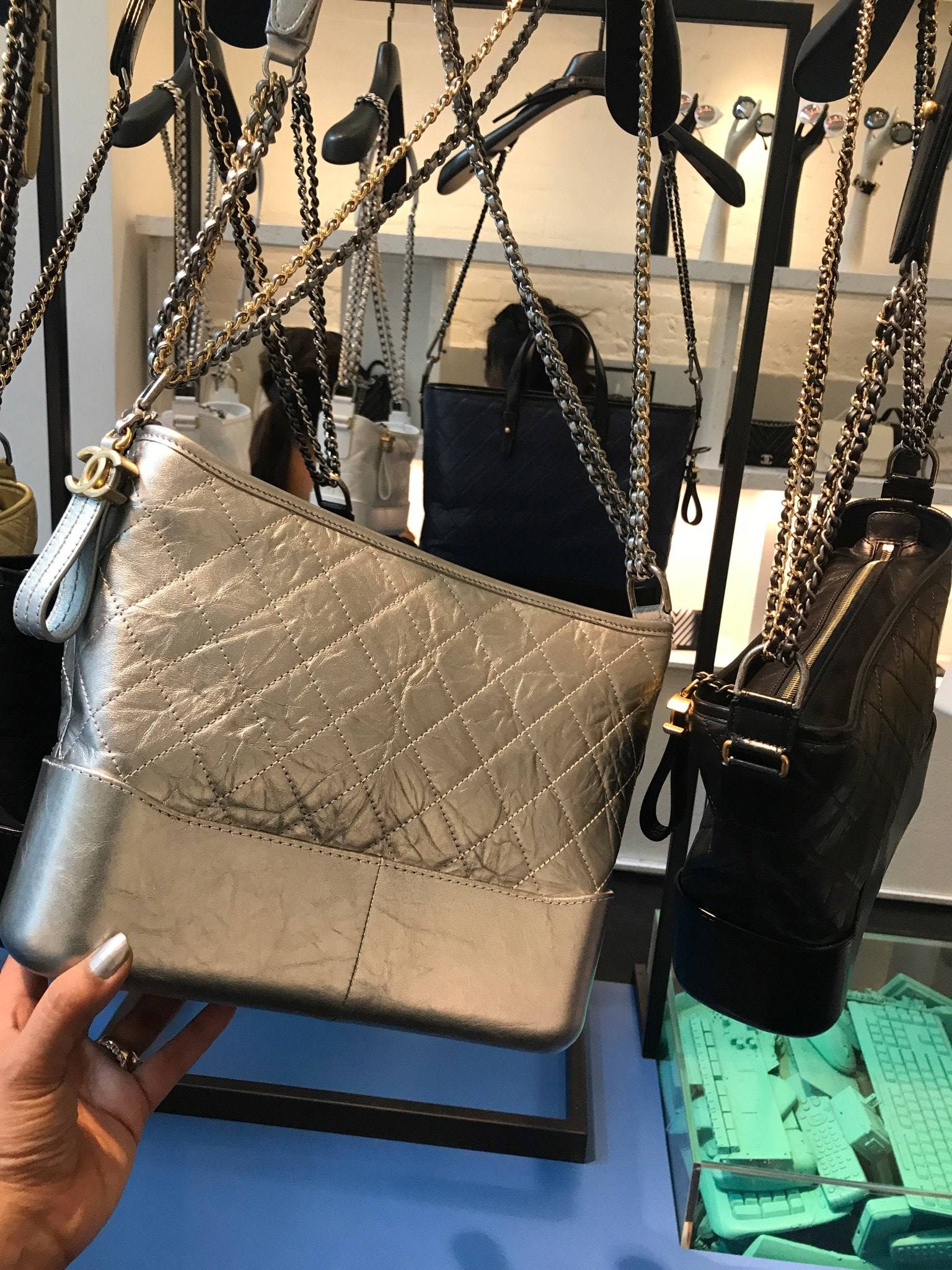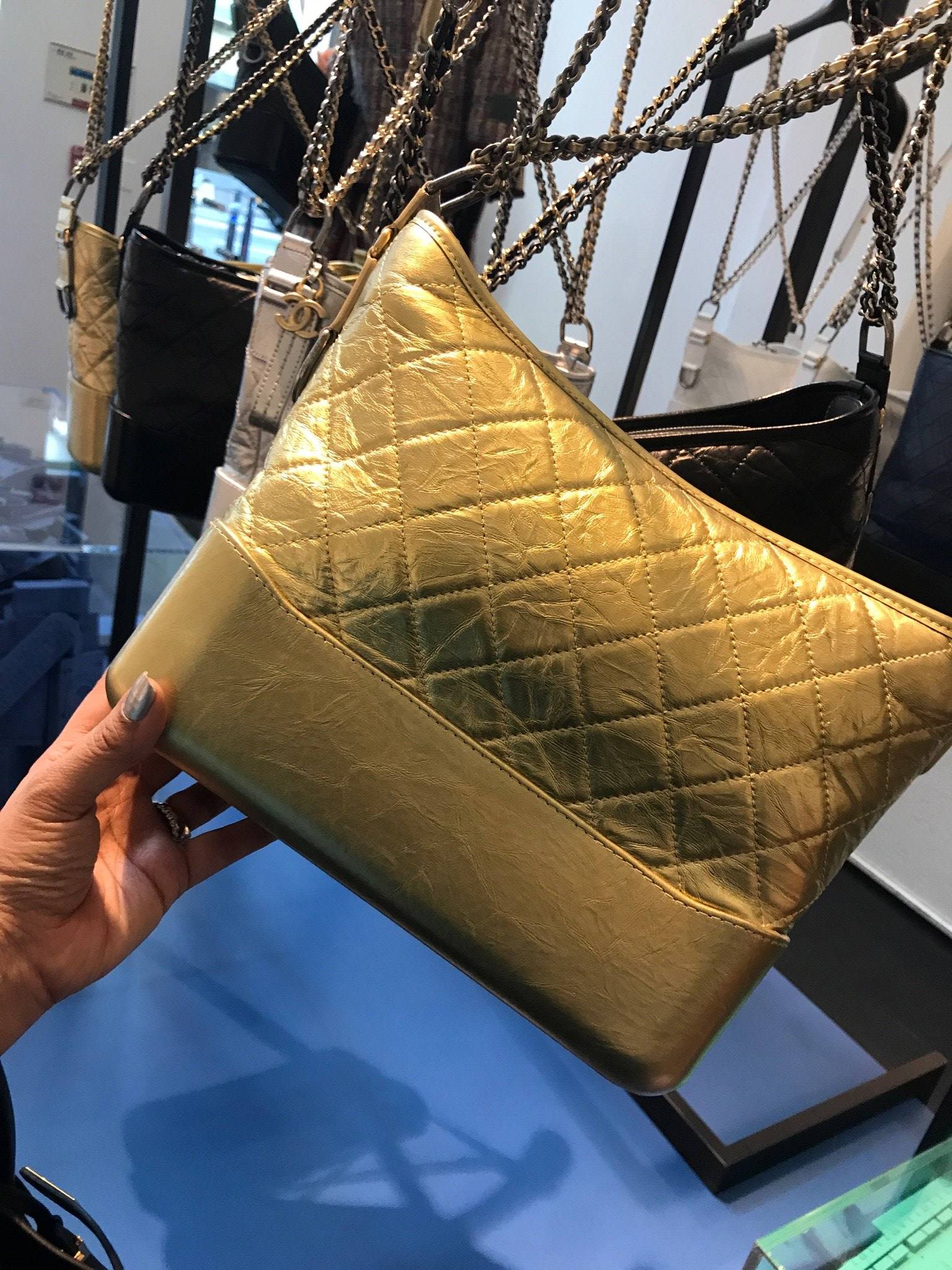 So just to reiterate all of our excitement…
5 reasons we think the Chanel Gabrielle Bag is a contender for "it" bag of the year:
It's one of the first truly new silhouettes that Chanel has released in a while.
It's being endorsed by famous faces like Kristen Stewart, Pharrell Williams, and Cara Delevinge.
It pays homage to our dear Queen Coco Chanel.
It's a practical, everyday style but still an  eye catcher.
Everyone is already curious and dying to get their hands on one!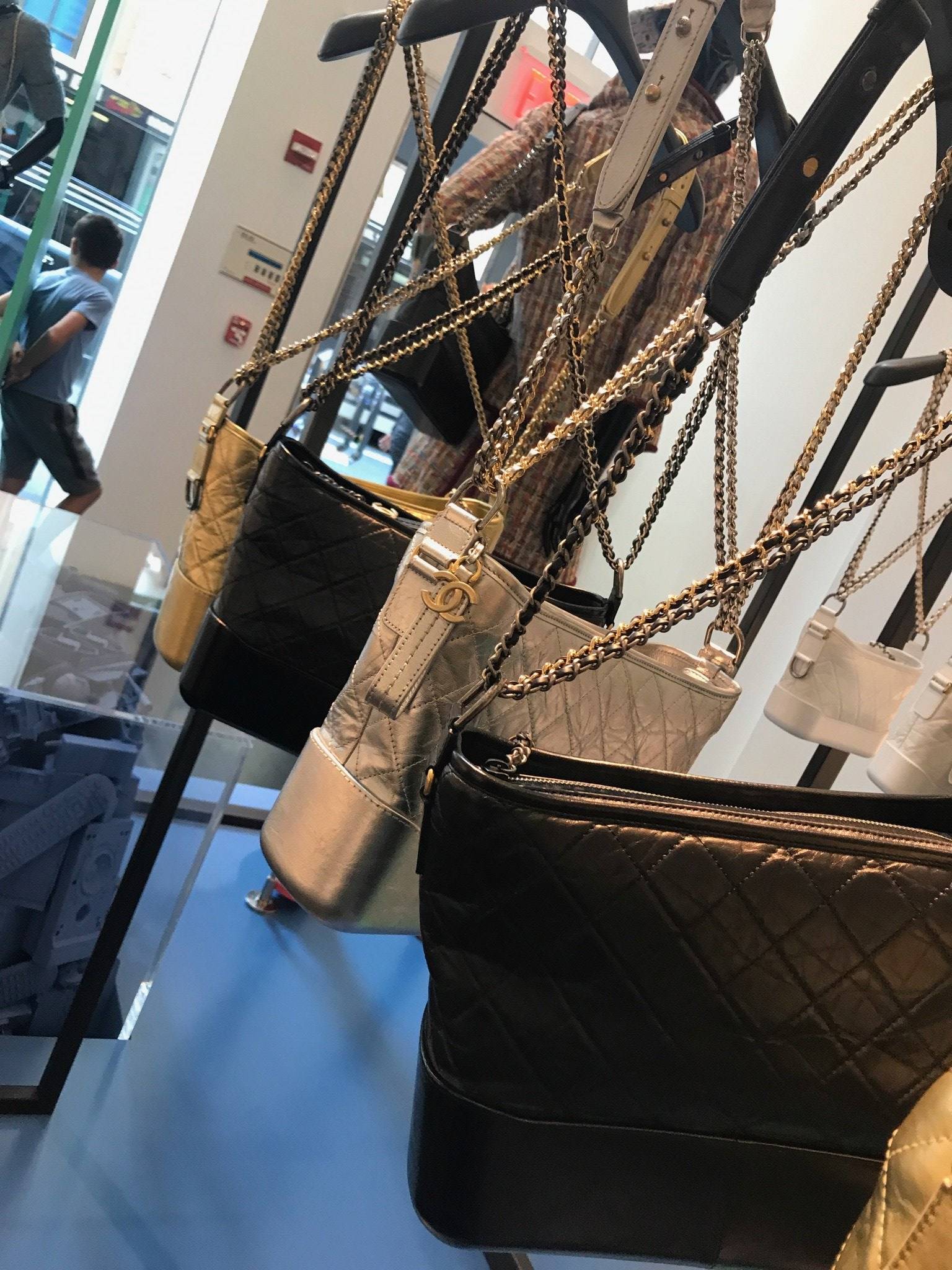 Updated: May 19th, 2017