Our international shopping fashionista, Dream, joins us again with another fascinating story. Last year, Dream shared her Hermes Haul in our shopping in France series and proved that Hermes is indeed one of the best buys abroad. But, you can also stand to score great savings from your other favorite designer brands when shopping out of the country.
After Chanel changed its pricing scheme, we made the claim that Chanel is no longer a tourist friendly bag. Chanel harmonized prices globally, so in theory buying a classic flap in Europe would be around the same price as buying it in the US. However, Dream's latest haul shows us that despite harmonized prices buying Chanel abroad will still save you more money than you would expect.
The Chanel Case Study
Dream recently took a trip to Barcelona and came back with the Chanel Gabrielle bag – one of the "it" bags of the moment we've reported on in great detail. If you're behind, catch up on our Gabrielle bag coverage below: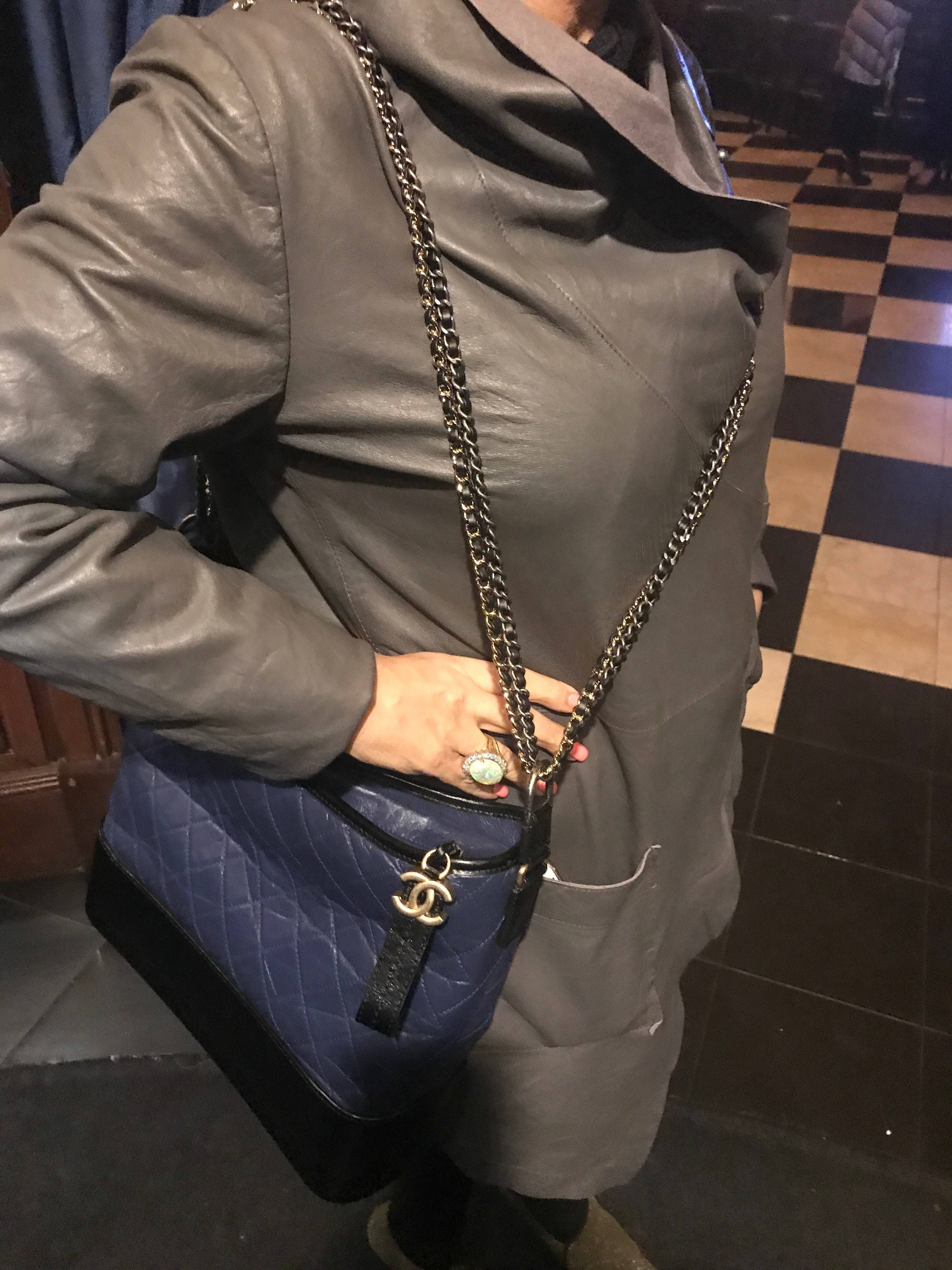 Handbag Math
Upon Dream's return to the states after her adventures in Spain, I begged her to give me the full financial breakdown of her latest Gabrielle purchase. Case studies of handbag math are the best way to understand the ever-shifting fashion and luxury market. Below we will track the prices of the Chanel Gabrielle bag in the US versus Europe and also calculate the VAT refund and Duty taxes to see how much Dream really saved.
* The numbers below reflect Dream's exact charges. The euro to USD exchange rate on the day of purchases was $1 USD = €1.075 Euro
Savings with just VAT
| | |
| --- | --- |
| Region | Chanel Gabrielle Bag |
| USA | $4,000 |
| | |
| Europe | €3,700 |
| VAT Refund | €551.30 |
| Cost after VAT | €3,148.70 |
| | |
| USD Equivalent | $3,385 |
Reasons Behind the Savings
As you can see, the savings are pretty significant! If we had to add a little evidence to our handbag math study, we can assume that Dream saved for two reasons.
#1 Despite globalization, currency like the euro is still weak and continues to undergo devaluation.
The whole premise behind Chanel changing its pricing scheme was due to currency fluctuations all over the world. Chanel wanted to adjust prices and set a global benchmark, so that you would end up paying roughly the same price for goods in every region. However, depending on where you are visiting from, you still can relatively "benefit" from the weakened currency or save more than you would if you were shopping at home.
Read more about Chanel's price changes in the articles below:
#2 Since Dream is not a European citizen, she is entitled to a VAT refund, which contributes to the majority of her savings.
VAT stands for 'Value Added Tax'. It is a consumption tax levied on goods and services. If you are a "visitor" or any person who lives permanently or habitually outside the EU, you may be eligible  to shop free of VAT at certain stores. Since VAT is already calculated into the cost of the item, you receive this refund after making your purchase. To read more about the process, consult our guide: How it Works: VAT Refund and Custom Duties. When purchasing high-priced, luxury items, the percentage refunded can result in a significant savings.
Important Things to Consider When Traveling
IMPORTANT: Coming into the US, she declared her items. We reported the news recently on BopTalk about the changes being experienced upon arrival into the US after traveling (Read: VAT, Duty, and Customs 2017 – Declare Your Purchases). There is clearly "customs crackdown" on the rise! Many travelers are reporting their unfortunate experiences when not offering full disclosure about their purchases upon arrival. We personally know of several cases of Global Entry being revoked. There is a a direct link between VAT services and customs, and we want to urge you to declare everything and pay the nominal 3% – 4% duty tax that is charged after arrival. In some reported cases, the customs officers are waving all duties for transparency.  The consequences are certainly not worth such a nominal duty. Heed caution and DECLARE YOUR PURCHASES.
Savings after VAT and Custom Duties
| | |
| --- | --- |
| Region | Chanel Gabrielle Bag |
| USA | $4,000 |
| | |
| Europe | €3,700 |
| VAT Refund | - €551.30 |
| Cost after VAT | €3,148.70 |
| | |
| USD Equivalent | $3,385 |
| | |
| Duty Tax | + $101.55 |
| | |
| Total Cost | $3,486.55 |
Full US vs. Europe Price Comparison
Here is what Dream would have to pay if she purchased the Chanel Gabrielle Bag at home instead of in Spain.
Large Chanel Gabrielle Bag
Price in US: $4,000
Price in Europe: €3,700
Total Cost in the US (estimate): $4,000  +  $410 = (tax 10.25%)  = $4,410
Total Cost in Europe (exact numbers): €3,148.70 = $3,385 + $101.55 (duty tax) = $3,486.55
What She Saved: $4,410 – $3,486.55 = $923.45 (~20% savings)
Hopefully, Dream's handbag math story will guide you on your next shopping trip abroad. Explore her other narratives in the links below!
Prepare to be shocked at the Hermes savings! A case study in exotic Hermes purchased in France.
Click HERE to visit the full post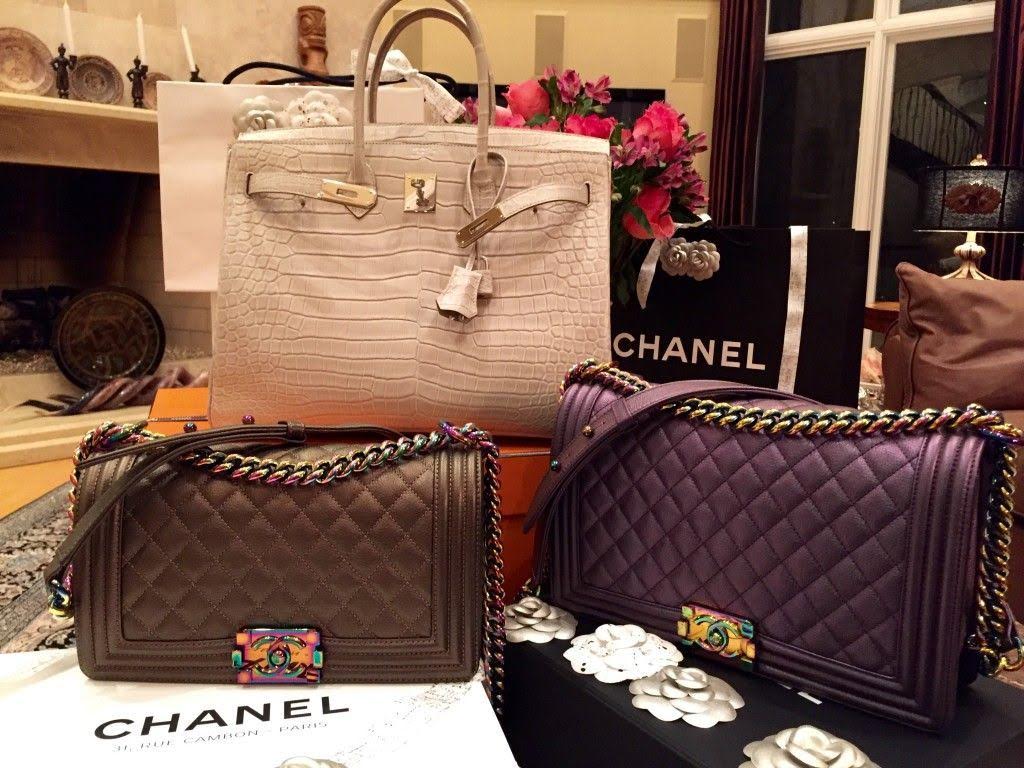 Join us on a  shopping adventure through Cote d'Azur with a close look at Van Cleef & Arpels, Hermes and Chanel prices in the US compared to Europe.
Click HERE to visit the full post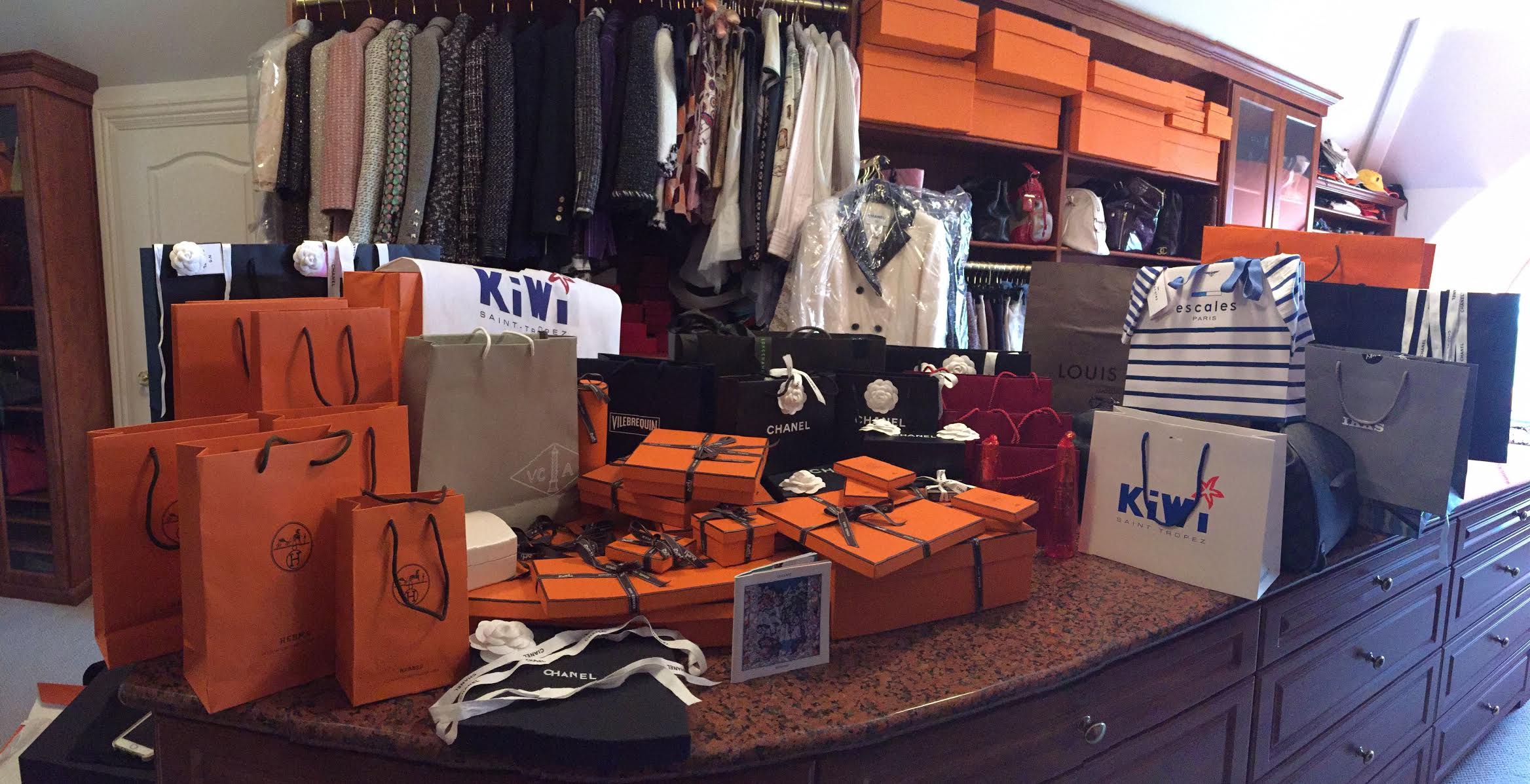 Another fabulous Hermes reveal from fashionista Dream straight from Cape Town, South Africa.
Click HERE to visit the full post